March is officially designated as National Women's Month in the Philippines as part of the worldwide celebration of International Women's Day. To all our mothers, sisters, aunts, grandmothers, female friends and the many other heroines in our lives, this one's for you. In this gallery, PeopleAsia honors nine Filipinas who have pushed for every woman's rightful place in this world and are living examples of women empowment.
Loida Nicolas-Lewis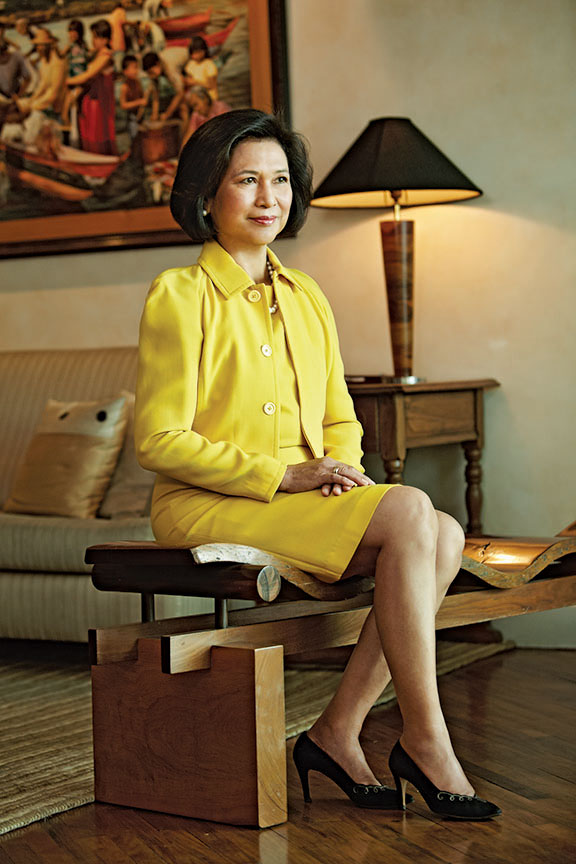 When a 12-year-old Loida, a seemingly ordinary girl from a provincial town, manages to bring together its citizens to rally in front of their municipal hall after it had just allowed the opening of a topless bar, you know that big things are in store for her. Her desire to defend and protect translated to admirably passing the Philippine Bar and being the first Asian woman to pass the New York Bar.
Loida was also previously the Attorney General for the US Immigration and Naturalization Service and National Chairwoman of the National Federation of Filipino American Associations. A businesswoman and lawyer by profession, and a philanthropist and full-fledged Filipino by heart, Loida Nicolas-Lewis is a stronghold of the strength possessed by only the most resolute of women.
Cory Aquino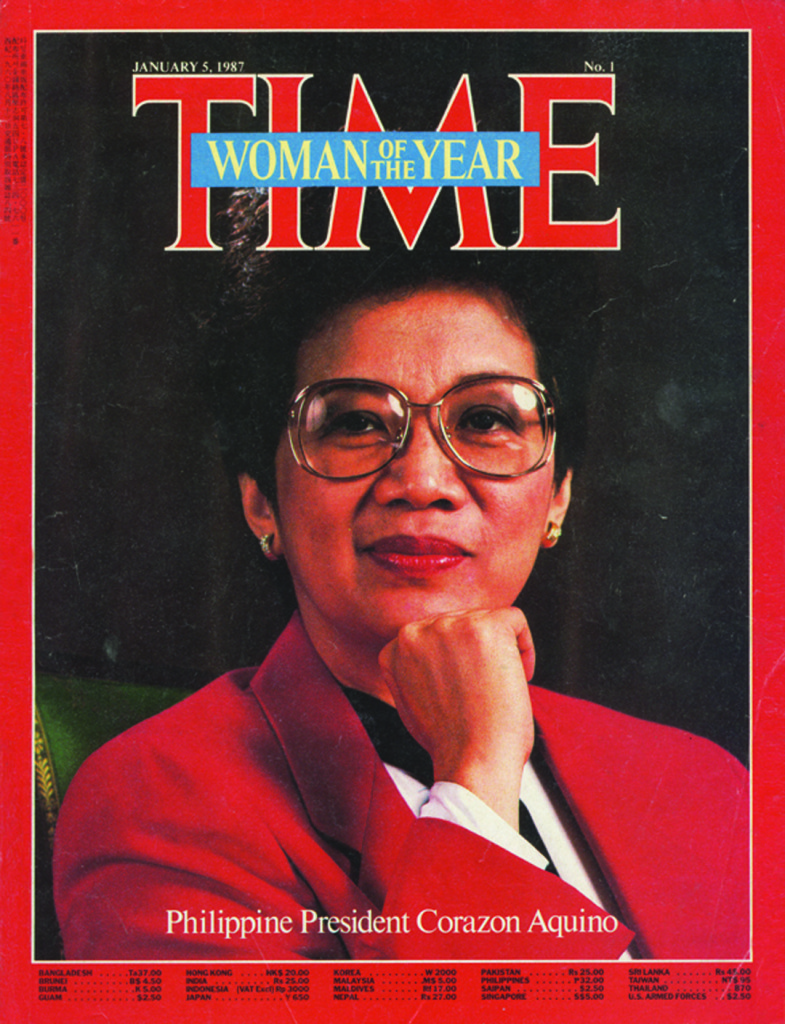 "It was left to a housewife to lead the nation out of bondage. She would be the force to tip and topple the dictatorship and restore freedom and democracy in the Philippines," remarked photojournalist Sonny Camarillo. Named by TIME Magazine as "Woman of the Year" in 1986, Cory Aquino was the first female President of the Philippines. This woman's story meant two things for the Philippines: the dictatorship had finally ended, and that Filipina women, with Cory as proof, could now dream dreams that were bigger than ever.
Carla Pastor Antonio and Cecilia "Ces" Gahuman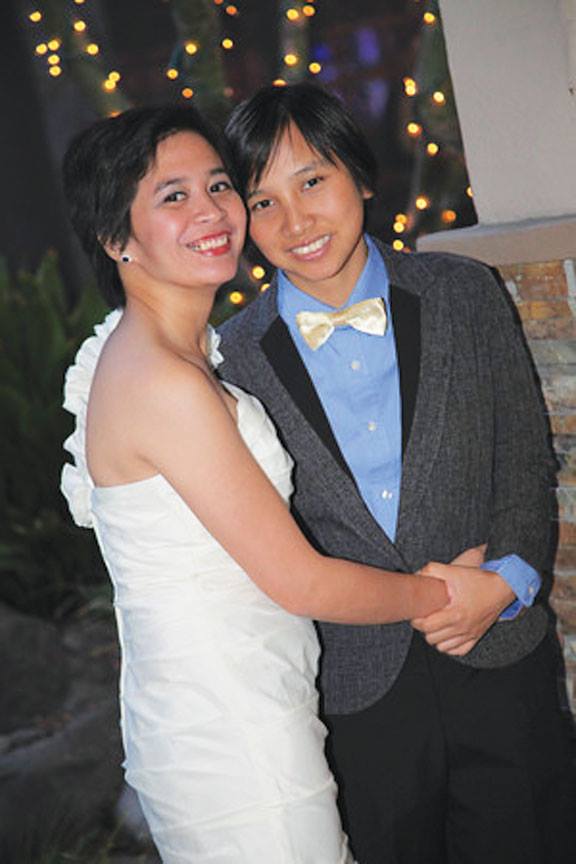 Like many lesbian couples in the United States, Ces and Carla had to stick it out and suck it in; they could not utter "I do's," until a landmark ruling was announced by the US Supreme Court in June 2013 allowing gays and lesbians to petition their spouse or fiancé through due legal process. A visit to the US Embassy for this very purpose brought Ces face to face with a Filipino consul who asked, "is your relationship known to your parents?" She said yes. He then asked, "Did you know that in the US, gays and lesbians are very welcome?" She then waited for him to stamp a mark of approval on her documents.
But before moving on to the next step of the process, the man asked her if it would be okay that she be interviewed again in a separate room. But why a separate room? There, they asked her if the US Embassy could publish her story in their newsletter and disseminate the news to newspapers and TV stations as well. Ces and Carla became the first lesbian Filipina couple to be granted a fiancé visa to the US.
Vice President Leni Robredo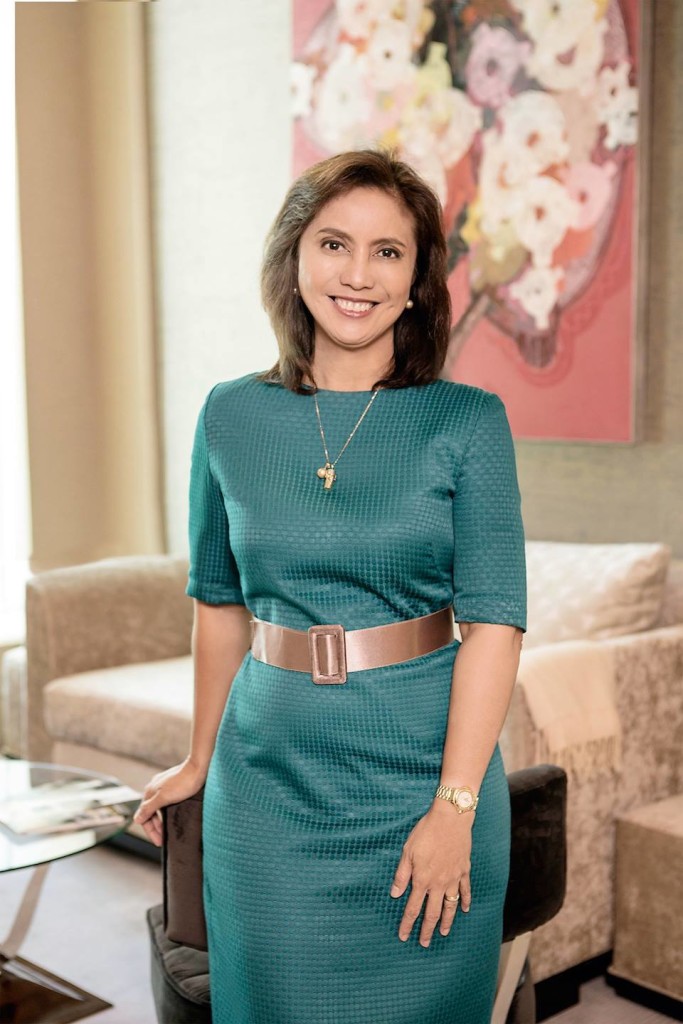 Leni notes that a lot of things have changed when it comes to the lives she and her children lead since her election into office. Work has risen to a phenomenal high, but she isn't complaining. "Yung trabaho naman kasi even when I was in Congress, even when I was a practicing lawyer, grabe na talaga akong magtrabaho so yun hindi yun bago (In our line of work, even when I was still in Congress or a practicing lawyer, I've always pushed the envelope when it comes to work. It's nothing new to me)."
As for her three daughters, Leni says that they have started to fade into the background just as they agreed upon before she ran for VP. She is thankful for their support, but the Robredo girls believe the time has come for them to pursue their own personal passions, as Leni pursues her passion for the people on a much greater scale.
Josie Natori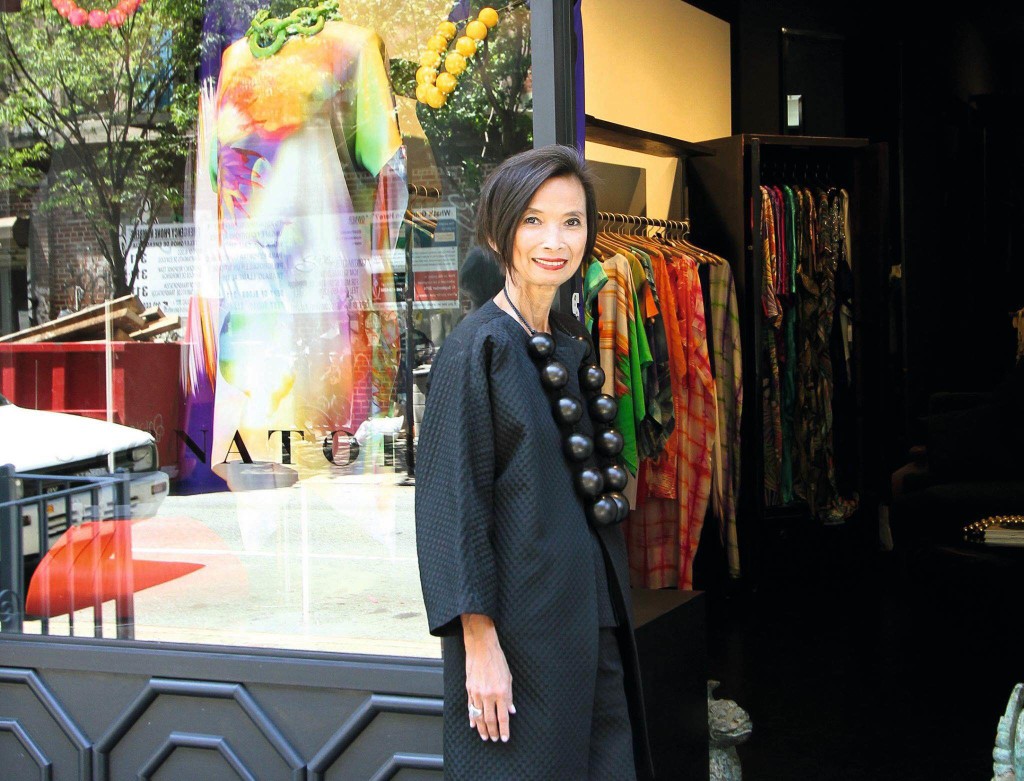 An influential player in the highly competitive world of fashion in the US, Josie is the embodiment of a world-class Filipina, one who found her own way by successfully carving a niche and building a formidable brand. "It's a proud achievement, to have done so much in one lifetime, but I don't want to be remembered for fashion," shares the soft-spoken designer. Brandishing her chic signature bob, Josie quickly explains that though her life has been dominated by her love for design, there is, indeed, more to her existence. "I want to be remembered for making a difference in people's lives," she continues.
And this she is achieving through her significant work as vice chairman of the Asian Cultural Council (ACC), a foundation established by the Rockefeller family in the US some 50 years ago. Josie has been an ACC trustee since 1995, and led the efforts to establish the ACC Philippines Foundation in Manila in 2000. Since its inception, ACC has given hundreds of grants to brilliant, young Filipino artists.
Lea Salonga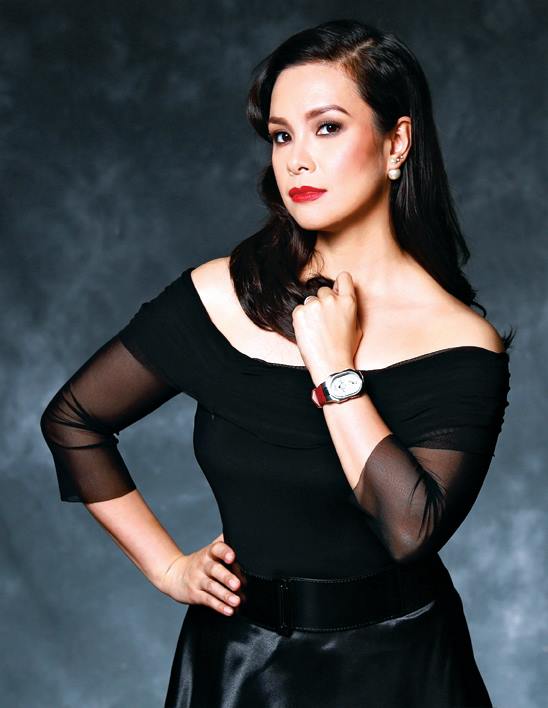 How many little girls (and grown up girls, too) have dreamed of becoming real life Disney princesses? Lea Salonga showed girls around the world they could be princesses in their own right, in their own way. Lea released her first album at the age of 10 and it has been uphill for her since then. To list a few things about the actress, concert singer and singing competition judge, Lea is well known for being the singing voices of beloved Disney princesses Jasmine and Mulan. She has also made a name for herself by playing Kim in Miss Saigon when she was 18, and by being the first Asian actress to play the roles of Eponine and Fantine in Les Miserables. To say the very least, she has an Olivier, a Tony and Theatre World Award under her belt.
Sen. Grace Poe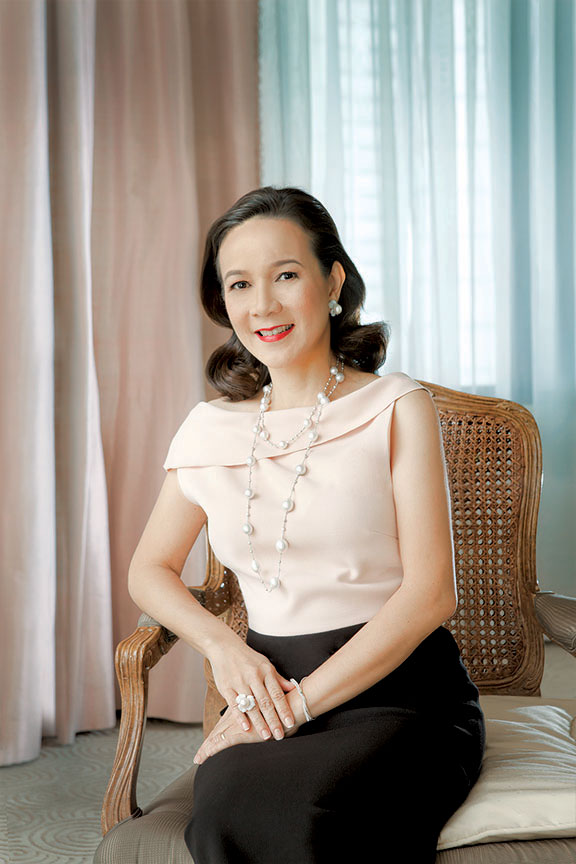 Without false humility and coyness, Sen. Grace admits that entering public service had always been a dream of hers, though it did not necessarily specify or limit itself to the Senate. "I had always wanted to do this, but how many of us believed that our dream would actually come true?" she laughs. "Do you know that song by Gloc 9″ she then asks earnestly. "Kayo po na nakaupo, subukan niyo namang tumayo. At baka matanaw ninyo ang tunay na kalagayan ko (Those who are in power should try and rise to the occasion. And then you'll see the real state of the people)."
Her lyrical rap successfully elicits a chuckle from the table. It also strikes a powerful chord. The famous Pinoy rapper is spot on in calling out the traditional politicians who sit comfortably in their places of power, making gilded thrones of their seats in government. These are the politicians Sen. Grace says she has no intention of becoming. She is, as she has tried to consistently communicate through her programs and personal decisions, a public servant intent on serving the people.
Hidilyn Diaz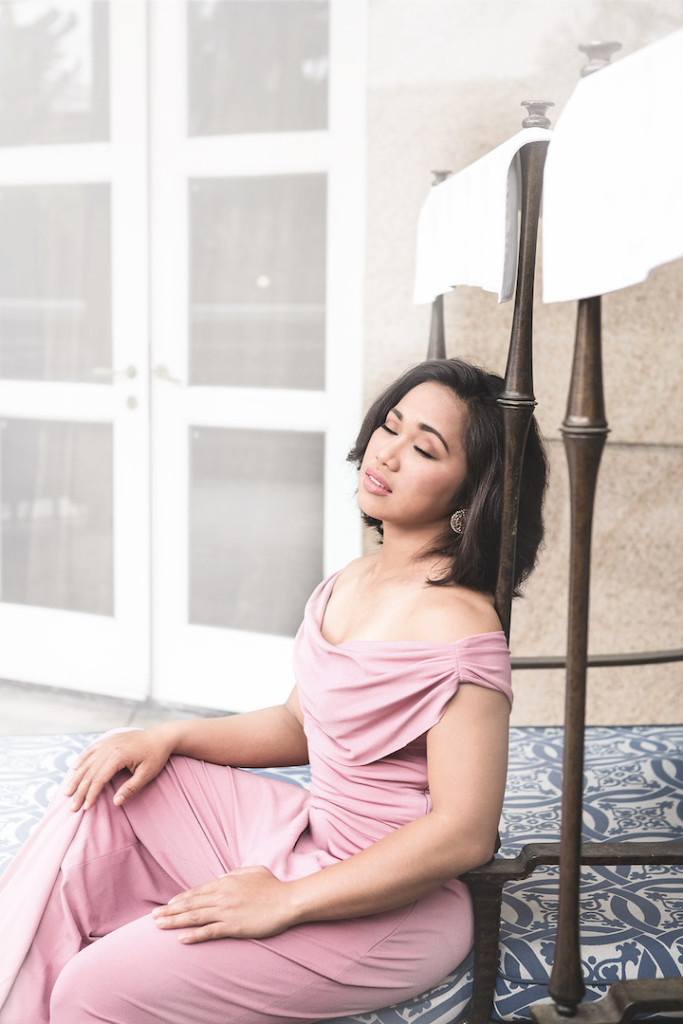 The long hours and Hidilyn's steely work ethic are definitely admirable. Did she ever think that she was missing out on her youth? While others her age were partying with friends, or being with family, she was alone in the gym training. 
"I've thought of that many times. And during weak moments, I did consider quitting. But I was set on a goal. I guess that's one of my strengths — as well as one of my weaknesses — I'm too focused. When I set my mind on something, I get so consumed," she reveals. In addition, having a passion for something doesn't mean loving every minute of it, she insists. "People make that mistake, the journey is not all about the highs.  I put myself through this training, because this is what I need to do in order to win. If you're not willing to put in the hard work, to endure and fail, there's no point. You win only if you're willing to do whatever it takes," she says, speaking like a true champion. Hidilyn is the proud Pinoy who finally ended the 20-year medal drought for the Philippines, bagging the silver medal at the 2016 Rio Olympics in the 53 kg. division for weightlifting and breaking stereotypes for female athletes along the way.