Whether for lunch of for dinner, or anything in between, Asia's finest hotel restaurants are sure to be cooking up something magical!
Delicious-LI Yours
Li Li reflects New World Manila Bay Hotel's renowned standards of modern oriental hospitality. It is the preferred place for power lunches, elegant dinners and enjoyable relaxed dining for both foreign and local residents. Guaranteed to impress the most distinguished gourmet, the menu reflects traditional home style cooking of sumptuous Cantonese fare, most especially dim sum. Their All-You-Can-Eat Dim Sum Lunch Buffet, which is available from Monday to Saturday (12 noon to 2:30 p.m.), is a guaranteed steal at P888.00 net per person!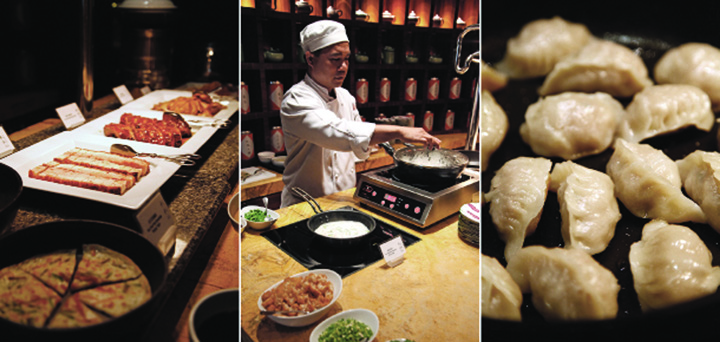 Li Li is located at the 5th Level of New World Manila Bay Hotel, 1588 Pedro Gil cor. M.H. del Pilar St. Malate, Manila. For details, call (02) 252 6888
Fusion of Flavors
Resorts World Manila recently opened New York Pinoy Deli, its newest concept restaurant. NYPD offers a feast for food lovers by serving juicy burgers, over-the-top sandwiches, pizza and pasta creations, as well as a host of classic favorites that combine the core of New York's culinary senses with the familiar zest of local cuisine. Standouts from the NYPD kitchen include six signature dishes that represent flavors from the East coast, all-time Pinoy favorites and creations that combine the best of these two culinary worlds.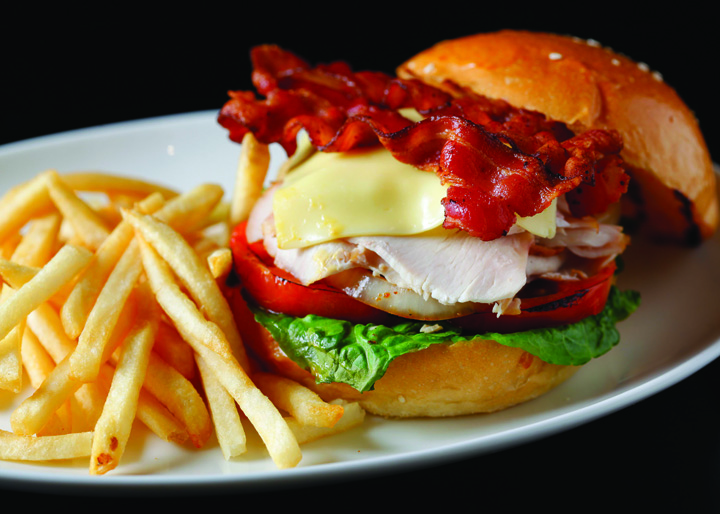 For details on RWM's culinary offerings, call the Tourist/Visitor Hotline at (02) 908 8833 or log onto www.rwmanila.com
It won't take LUNG
Dining guests at Lung Hin may avail of its five-course set menu for a great deal for only P888+++. The five-course set menu has Assorted Cold Cuts Appetizer, followed by a Masters Dimsum Basket. Diners may then select their star dish with a choice of Stir-Fried Black Vinegar-Marinated Beef with Sliced Garlic, Braised "Dong Po" Pork, Curry Beef or Curry Chicken Chinese Style. Pair this with Angus Beef Fried Rice in XO Sauce, Yang Chow Fried Rice or Braised Barbecue Pork with Ginger and Spring Onions. Dessert choices, meanwhile, are Chilled Mango Sago with Coconut Milk, Hot Sweetened Ginger Tea or Chilled Osmanthus Jelly.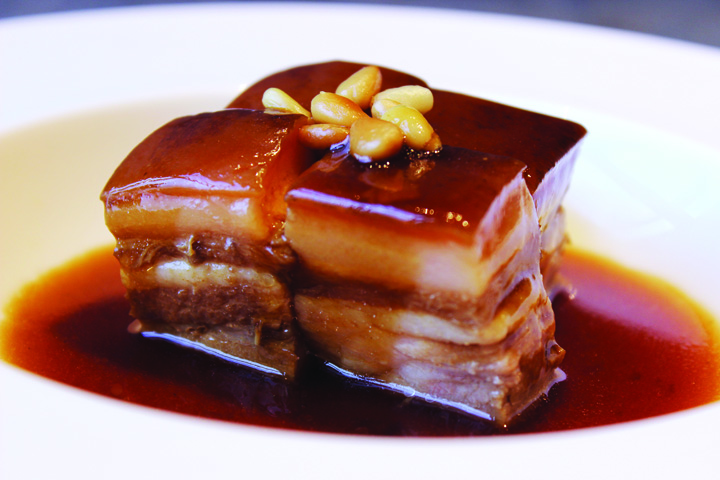 The Executive Lunch Set Menu is available until Oct. 31. Located at the 44th Floor of Marco Polo Ortigas Manila, Meralco Ave. and Sapphire St. Ortigas Center, Pasig City, Lung Hin is open for lunch (11:30 a.m. to 2:30 p.m.) and dinner (6:30 p.m. to 10:30 p.m.). For details, call (02) 720 7720 or book online via www.marcopolohotels.com
Of course, leave room for dessert!
Handcrafted and made with Belgian chocolate and premium specialty luxe ingredients, Edsa Shangri-La Manila's decadent designer chocolate bars are ideal for insatiable chocolate cravings. Be it a combination of dark and white chocolate, infused with liqueur or fruit-dipped, these melt-in-your-mouth divine treats come in seven all-original variations. Satisfy your sweet desire with the most amazing chocolate spread on display at The Bakeshop of Edsa Shangri-La, Manila for only P310.00 per bar for the regular chocolates and P450.00 for the limited edition.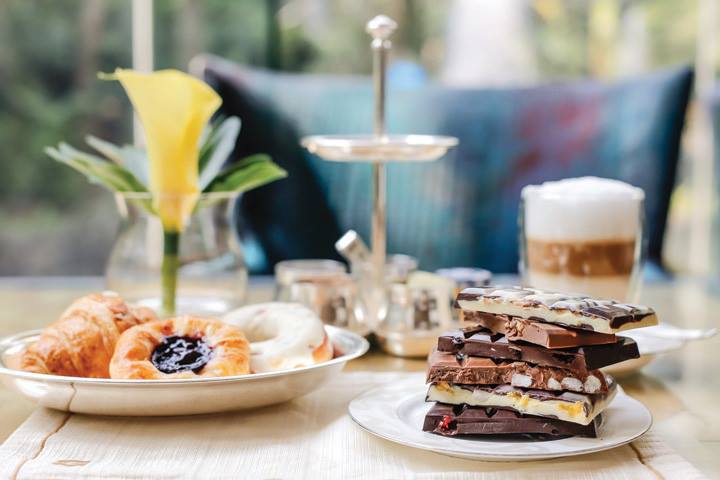 The Bakeshop is located at the Main Lobby of Edsa Shangri-La, Manila. For details and advanced orders, call (02) 633 8888 local 2840 or log onto www.shangrila.com/manila/edsashangrila