In line with the global culinary festival Madrid Fusion Manila and in partnership with the Department of Tourism, the Spain Tourism Board and Philippine Wine Merchants, treat yourself to "Dinner with the Stars," a culinary journey with Spanish Michelin Star Chef Dani Garcia at New World Manila Bay Hotel.
Diners must not only be equipped with empty stomachs ready for an epic 10 course set menu, but should also be prepared to travel – literally – through whimsical and fanciful settings as they feast. "I'm a chef. I like to cook and create new concepts," says Chef Garcia.
The dinner takes its inspiration from the concept of "contradiction" depicted in Antoine de Saint-Exupery's "The Little Prince." Palates can enjoy a contrast of hot and cold elements and opposing textures and flavors, an overall dining experience that promises to delight and inspire.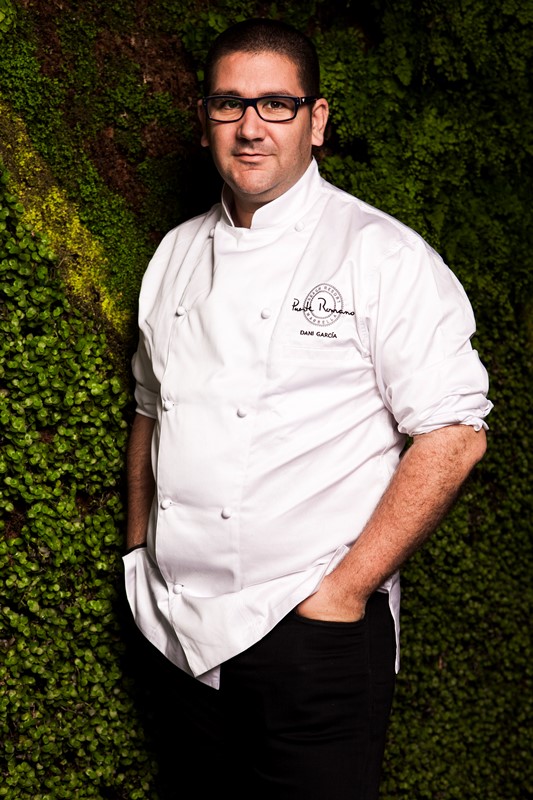 (Spanish Michelin Star Chef Dani Garcia)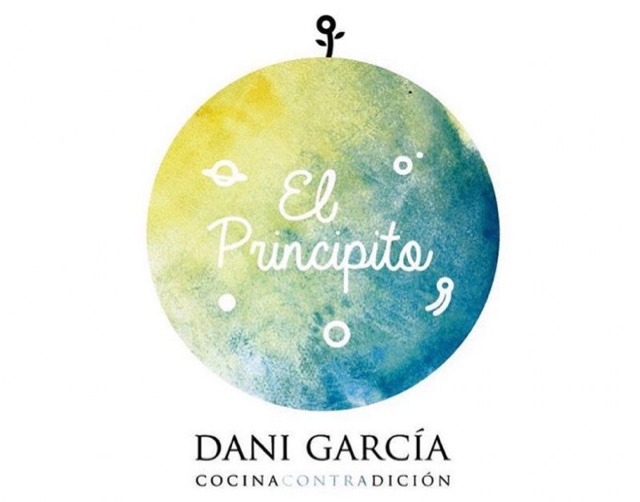 ("The Little Prince" inspired menu)
The journey begins steadily at the ballroom foyer, first with cocktails. Diners then move to the grand ballroom where they come face to face with the first courses of their evening that are tastefully paired with perfectly complementing wines.
Curiosity will soon be roused as guests are ushered in by batches to a separate area called the "sublimotion room." Here, they will come face to face with Chef Garcia himself in a room that comes alive with floor-to-ceiling LED screens. At this stage of the night's journey, Garcia demonstrates his techniques in culinary styles he's best known for: avant-garde, playful and totally innovative. He was, after all, the first chef to use liquid nitrogen in food. As diners watch and speak to Chef Garcia, the LED screens will play scenes from "The Little Prince" and imagery of seashores, oceans and the element of fire.
The room illuminated with "The Little Prince" landscape comes next. Recreations of the Sahara desert, a mountainous area and an area displaying artist Impy Pilapil's modern abstract sculptures representing nature are sure to set the mood for Chef Garcia's signature imaginative approach to cuisine. Tapas, freshly-sliced jamon serrano and refreshments await guests in this room.
The journey comes to an end back at the grand ballroom where diners will be served the rest of the menu that ends with dishes inspired by the "The Little Prince."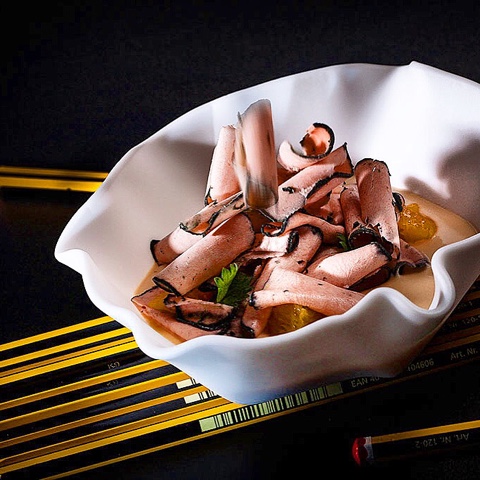 (Afilando el lápiz)
(Moai potato)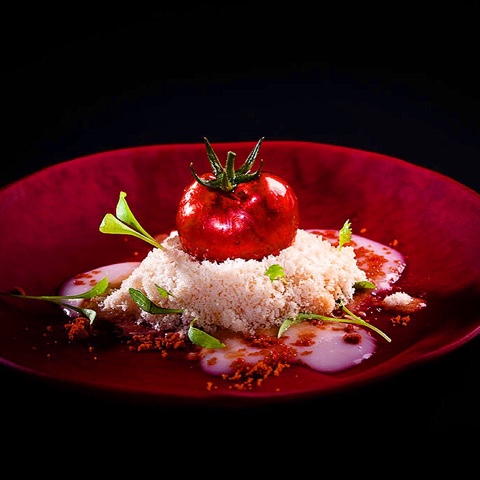 (Tomato nitro)
For diners that wish to expand their journey, they can look forward to a "Dinner with the Stars Stay" that includes a night's stay at the Premier Bayview Suite complete with a buffet breakfast. Those that avail of this will be satisfied by Chef Garcia-inspired tapas and cocktails served in the Residence Club while you savor a breathtaking view of the Manila Bay sunset right before their "Dinner with the Stars."
The dinner will be on April 4 & 5 for P10,000 (exclusive of service charge and applicable taxes).
For dinner inquiries and reservations, please call + 63 2 252 6888 or e-mail dining.manilabay@newworldhotels.com. To reserve a "Dinner with the Stars Stay" please visit newworldhotels.com.