What can you leave for the next generation? Tudor proudly unveils its Tudor Heritage line, a collection that takes note of the modern as it pays tribute to the originals. They introduce six new watches built with the best elements from their classic timepieces that have been upgraded to suit the modern watch-wearer's needs and preferences.
For instance, the Heritage Advisor is a reinterpretation of the famous alarm watch from 1957. Developed in-house by Tudor, it boasts perfect sound clarity, both clear and consistent. It comes with a choice of a steel bracelet or a cognac-colored alligator strap with a folding clasp, each accompanied by an extra black silk strap edged in satin.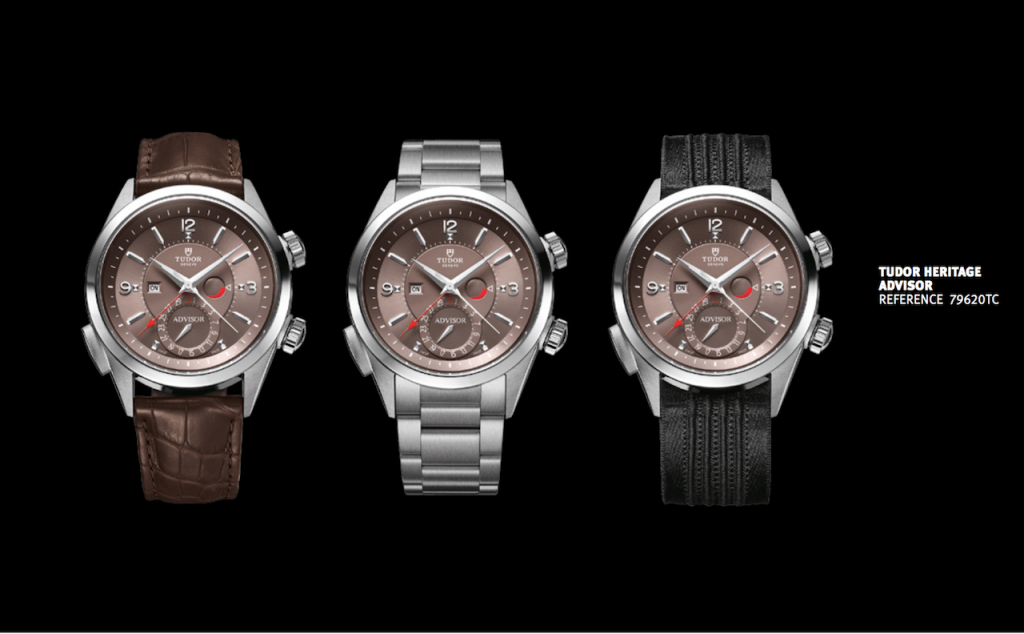 On the other hand, the Heritage Black Bay Bronze inherits the general lines, as well as the dial and domed crystal, from the very first Tudor diving watches. It features the winding crown from the famous 7924 reference of 1958, known as Big Crown. A combination of chocolate ­brown dial and bezel – a first for Tudor – with golden and beige accents, completes the model's look.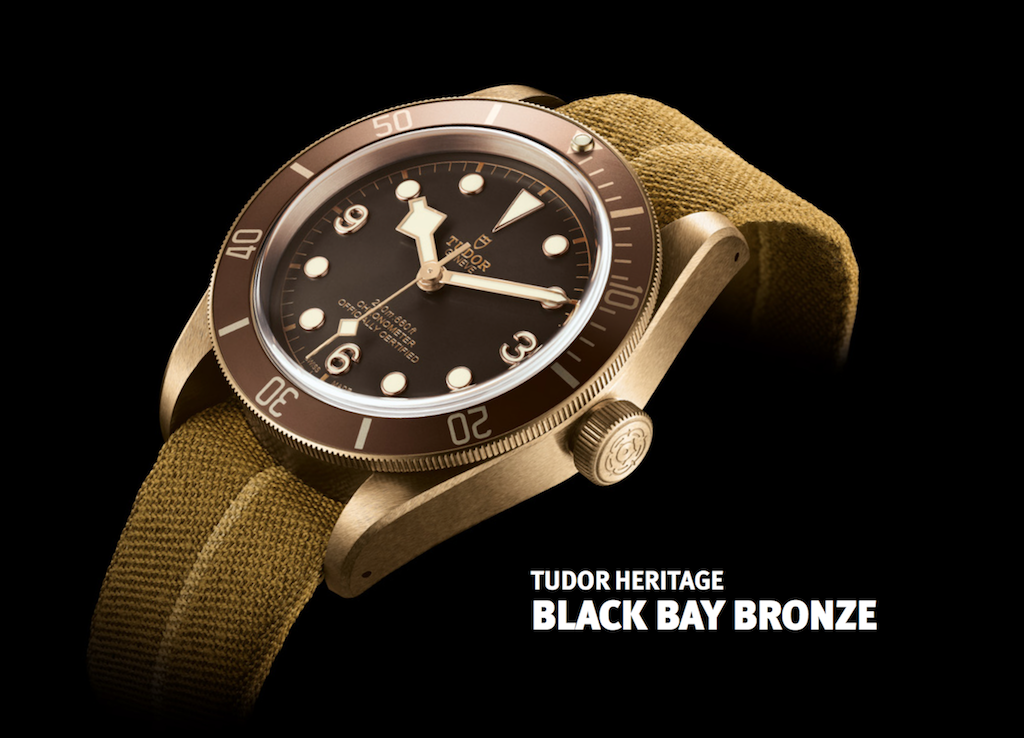 These are only two of the six watches that have their unique take on the modernized version of their predecessors, all of which come in a variety of colors and finishes.
A key characteristic of this collection is the unique creative process that began in 2010 with the presentation of the Tudor Heritage Chrono model, a free interpretation of the brand's first chronograph dating from 1970. Since then, some of the most important references in the history of Tudor have been reworked within the Heritage line.
Aside from the Heritage line models, Tudor is also adding a range of new aesthetic features to its Style line. The Style line offers an upgraded take on the much-lived Classic wristwatch with models being given evocative names such as Prince or Tuxedo. Models in the Style line are characterized by their polished case with satin finish.
Far from being a straightforward re-release of older models, the collection seamlessly brings together the past, present and future. The best from Tudor's time-tested techniques and designs are infused with today's modern designs and materials, bringing Tudor wearers lasting timepieces that will stay with them as they too become part of their wearers' heritag