Palawan: one of the Seven Wonders of the World, second time title-holder of Best Island in the World as voted by travel magazine  Conde Nast Traveler readers, and home to freedom fighters of the second World War.  Palawan's treasures go beyond its scenic islands being an unbeatable embodiment of paradise. It was also a stronghold for Palawan guerrillas and the United States Armed Forces in the Far East during the Japanese invasion.
This month, the 71st anniversary of the Palawan Liberation will be given tribute to for the second time with the theme "A Salute to Valor: Palawan Liberation." The event will be from April 21 – 23 and will  highlight the role of Filipino and American armed forces during this conflicted time in Philippine history.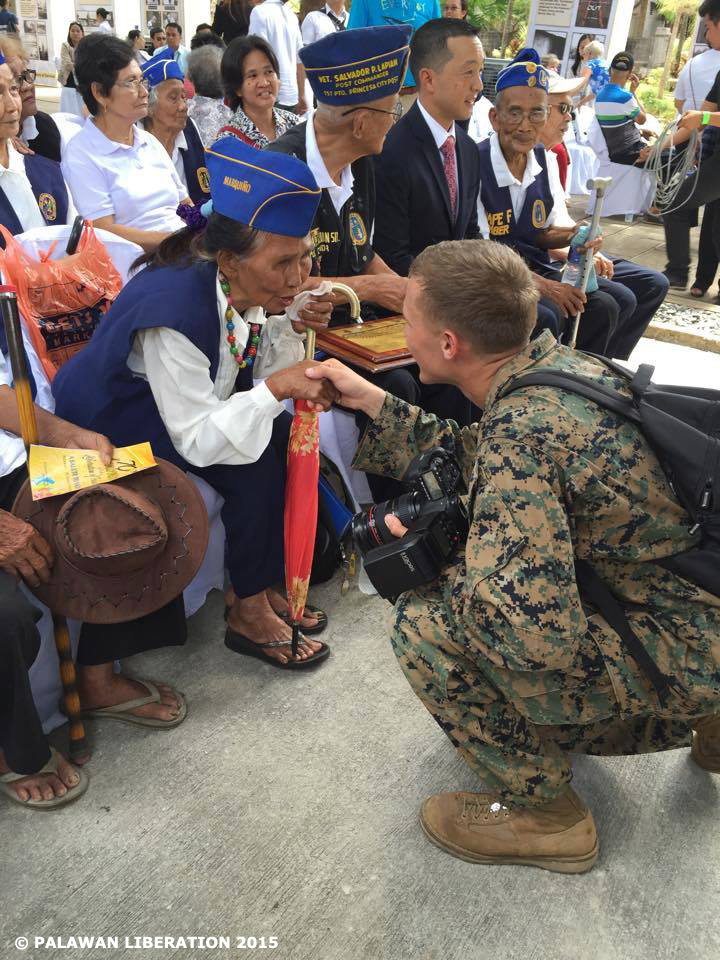 (US Balikatan Forces join and mingle with veterans to share stories)
This year's commemoration will feature the markers in Plaza Cuartel and Iwahig Prison by the National Historical Commission of the Philippines in the capital Puerto Princesa, both places having their own rich histories waiting to be told. The event will be capped with a Firefly Watching tour at the Iwahig River and an appreciation dinner.
As a commitment to sustain these heroes' legacy, April 22 has been declared as Palawan Liberation Day while new attractions and activities are being developed for tourists to find more to love and appreciate about Palawan. "The role of Palawan guerrillas who liberated the island from Japanese invaders during World War II was crucial to Philippine history," said Governor Alvarez. "It's about time we recognize their heroism through historical tourism programs."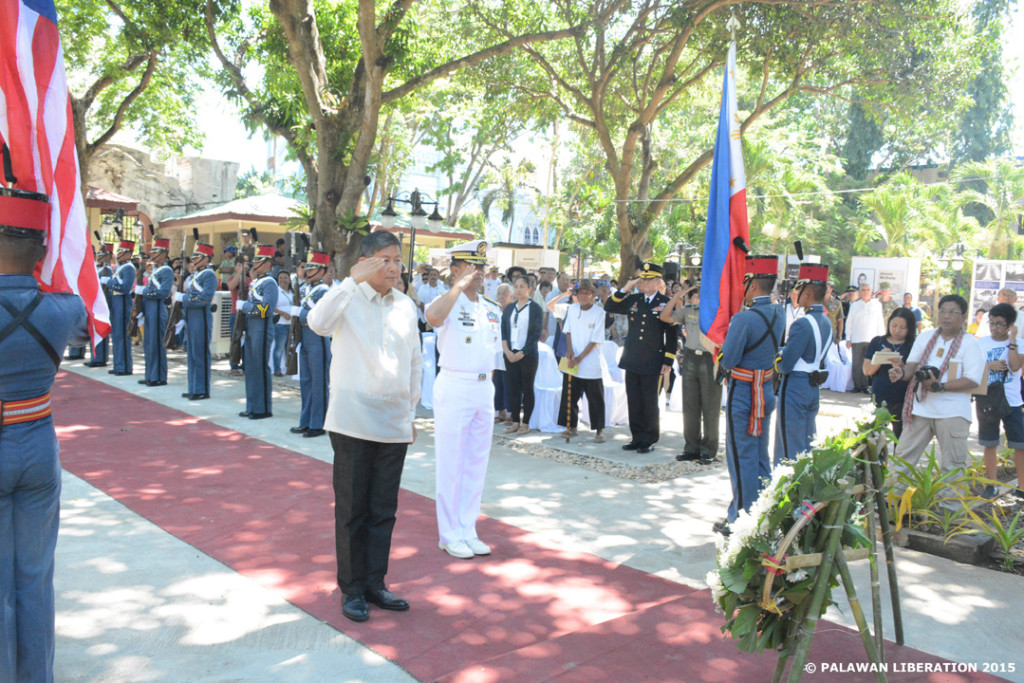 (Wreath-laying ceremonies at Plaza Cuartel)
The new tourism package includes a heritage tour and visit to the World War II Museum which features the role of the Palawan Special Battalion who fought side by side with Americans. It will be followed by wreath laying ceremonies to commemorate the death of 139 American soldiers who were burned to death by Japanese soldiers at Plaza Cuartel. "Palawan now hosts a whole range of tourists from nature explorers to history and culture enthusiasts," said Governor.
The Palawan Liberation Task Force composed of the Palawan Provincial Government, the City of Puerto Princesa, the United States Agency for International Development, the Palawan Tourism Council , the Puerto Princesa Chamber of Commerce and Industry in partnership with Rajah Travel Corporation will host this year's festivities.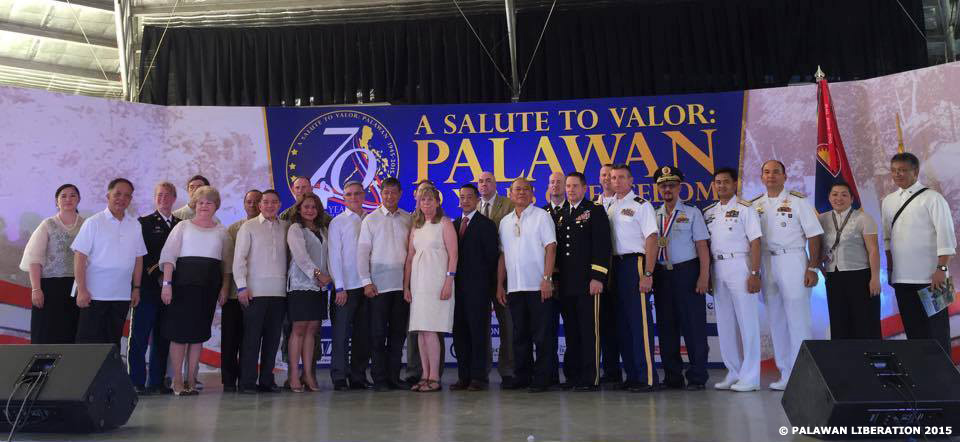 (The Palawan Liberation Task Force and guests pose for a group picture at the end of the commemoration event)