For as long as anyone can remember, Filipinos have had a time-tested love affair with beauty pageants. Perhaps it's seeing beautiful faces that excites them the most, or maybe it's the glamorous dresses put on display and the stories of each potential queen that catch their attention. Or, maybe, it's the chance that these pageants give the Philippines to show the world that the Filipina, is, indeed, the whole package.
Take a look back at this gallery of past and present pageant frontrunners that are the epitome of the beauty of the true Filipina.
Bea Rose Santiago
In her younger years, she actually never envisioned herself to be a beauty queen. As the eldest of three children, Bea Rose was the shy type, growing up in a small town in Masbate. Inevitably, she is asked about other important factors that could have given her the edge to win the title. To put it simply, what makes a certified Filipina like her stand out above a bevy of international candidates, making her a distinctive cut above the rest? She pauses for a moment. "We're just naturally charming. You cannot study that; it's just inborn among us Filipinas," she answers with a girlish giggle.
(Photography by SARA BLACK)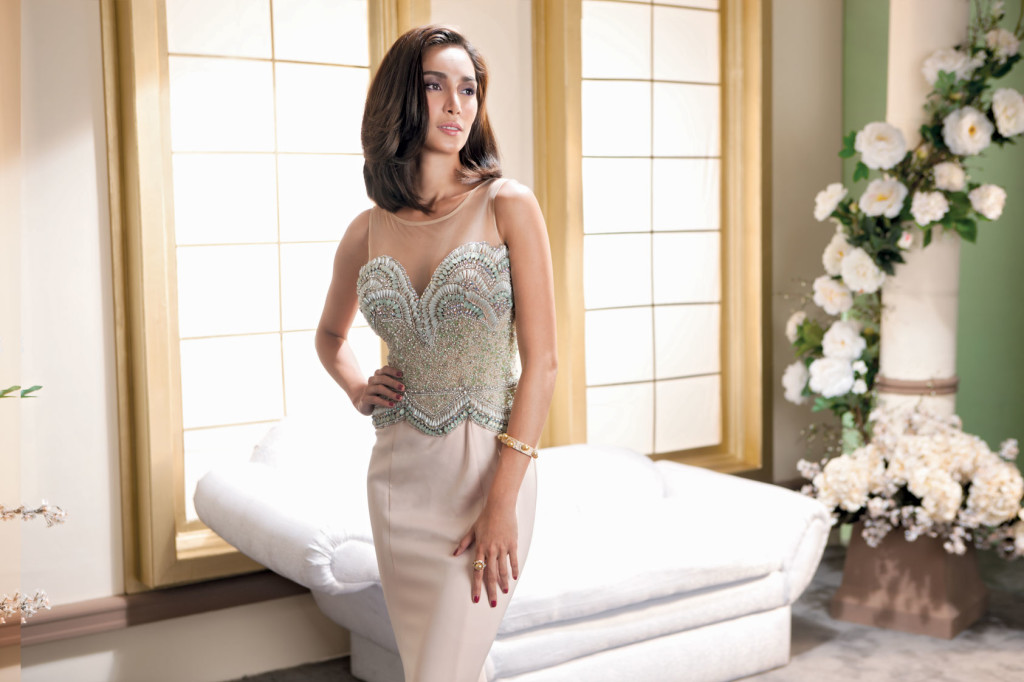 "Beauty, after all, goes beyond just the face. I pushed myself; I proved to them that I won the crown, not only because of my looks, my height and my figure, but also because I studied hard. It wasn't just destiny or luck. I made sure I did my homework. And I got the crown" – Bea
Bianca Guidotti 
Bianca's academic requirements were, first and foremost, her top priority. Before venturing into the Binibining Pilipinas foray, she ably managed to tuck in a degree in European Studies International Relations (Batch 2012) from the Ateneo de Manila University. In line with the Jesuit breeding that inculcates the value of being a (wo)man for others to its alumni, Bianca saw herself being deeply involved by working right after graduation with Community and Family Services International, a non-government organization based in Pasay City.
(Photography by SHAIRA LUNA of AT EAST JED ROOT | Photos from Allure, The Philippine STAR)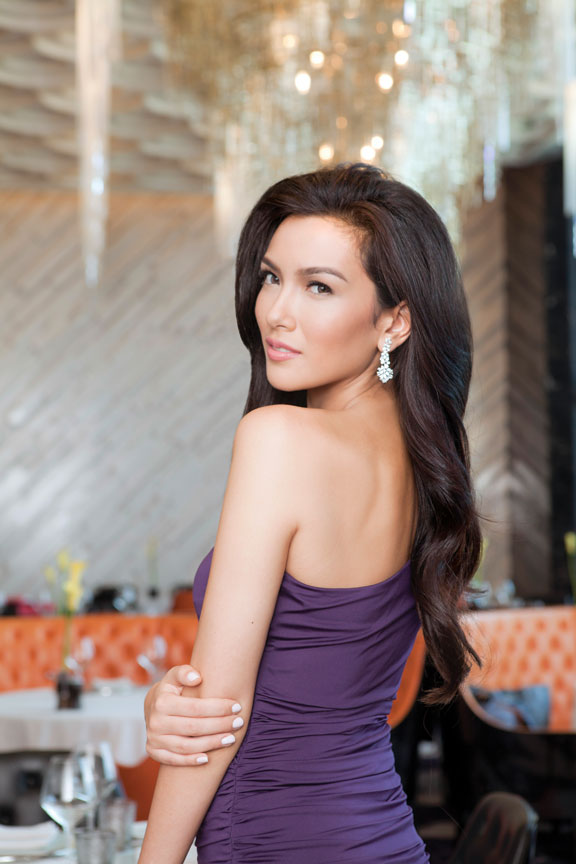 "If I can inspire someone to step up, make a change and do something significant in this world, then that would be the biggest compliment for me. Beyond the beauty pageant trainings and being beautiful is to believe in yourself and know who you are; that is enough. Don't compare yourselves with anyone or anything. This is who I am; I know my own faults and strengths. I believe I'm worth it, and  believe I deserve the crown." – Bianca
MJ Lastimosa
When MJ was about eight years old, her parents left for Saudi Arabia. Her very young mind did not understand why she and her elder sister Maricar had to be left to the care of their maternal uncle, Sergio Lastimosa. Instead of bringing them to their hometown in Sultan Kudarat, Sergio brought the sisters to Tulunan in North Cotabato where his wife is from. MJ and Maricar grew up loving the children of their uncle Sergio. And every night, she did not sleep without a ready backpack (containing clothes, soaps, noodles, etc.) beside her, just in case they needed to flee.
(Photography by RITA MARIE ABIOG | Photos from Allure, The Philippine STAR)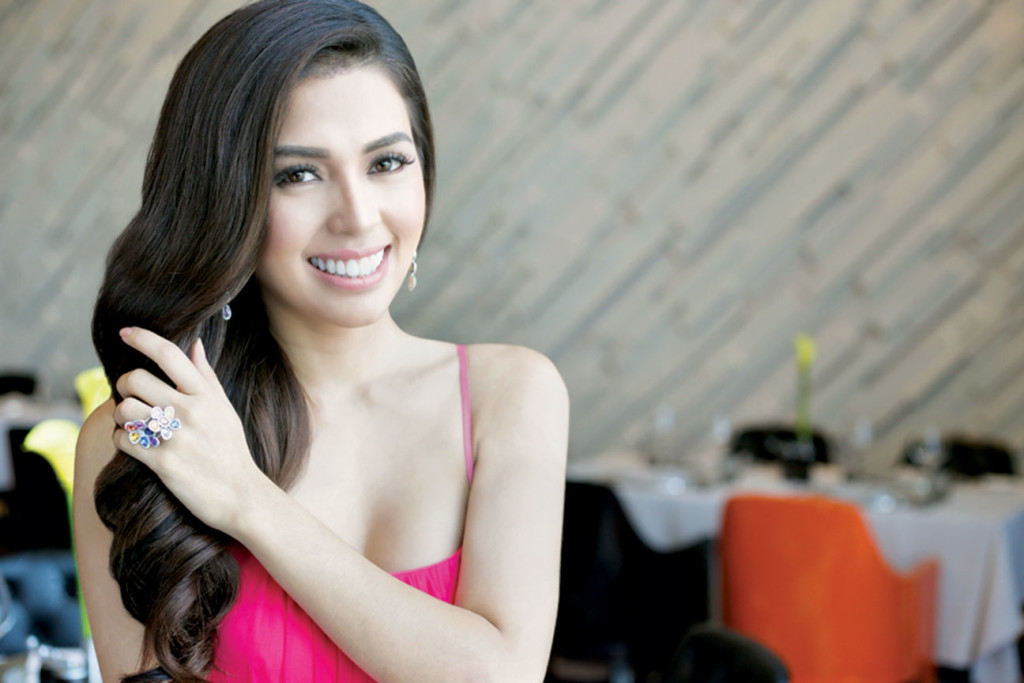 "My mom congratulated me. My dad, even if beauty pageants are alien to his culture, congratulated me, too. My three younger siblings who were born in Saudi, and who all embrace the Islam religion, said they were happy for me. Hearing from them is actually more fulfilling than winning the crown!" – MJ
Yvethe Santiago
Aside from the support of her family, Yvethe is grateful that her school was very considerate about her schedule when she was a student still balancing academics and extra-curriculars, sharing that she was able to take special exams. I was not taking things for granted. I was really serious with my studies. I was just trying something else, but they still saw that I really wanted (to pursue) Accounting. I wanted to finish it. The fruits of her hard work became known on October 2014 when she passed the Certified Public Accountants (CPA) Board Exam.
(Photography by MAU AGUASIN)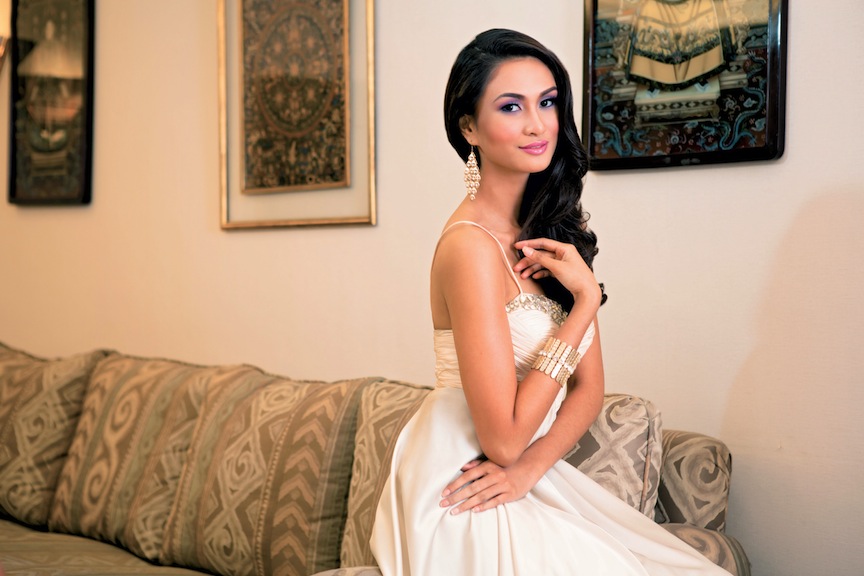 "There were quite a number of good offers. Others may see pageants as a distraction, but for me, it was more of a motivation. It keeps everything in balance. It's like my time to relax and to think about other things. Between my pageants and my education, I knew which to prioritize. That kept me on track." – Yvethe
Shamcey Supsup
Her mom Marcelina had what turned out to be a brilliant idea. Why not try modelling, she posited to her daughter. "I said I didn't want to. She said when? I'm old already. I'm already 24. She wanted me to at least try. If she had looked like me, she would have joined everything!" she explains with a laugh. She always had a niggling feeling that her becoming a beauty queen would slow down her career as an architect, but one is actually complementing the other. "I am excited that my being a beauty queen is actually helping my being an architect. This is what I really like about what is happening now," Shamcey says. Effectively, her fame is becoming a springboard to do the things she wants.
(Photography by FRANK HOEFSMIT)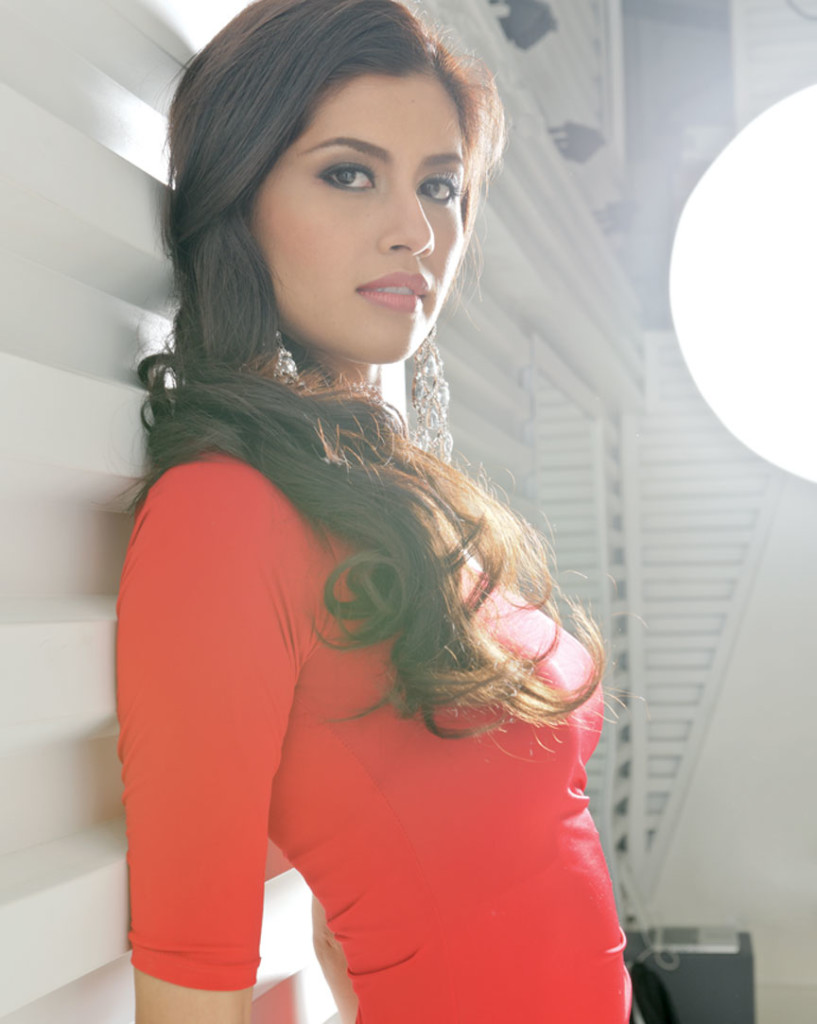 "Ayokong masayang kung nasaan ako ngayon (I don't want to waste my ideal position now). I hope to use it for a greater cause. My ambition for monetary gain is low, but I am greedy when it comes to gaining things that are non-monetary. If projects come in and (they're) just for money, I would say no. But if I will be helping somebody else, I would gladly do it.-" Shamcey
Venus Raj 
The Bb. Pilipinas Universe 2010 title was Venus' first major victory! In every competition, however, detractors abound and in no time at all, she was hogging national headlines as a dethroned beauty queen. Her citizenship was questioned, including her vital papers and documents. When she finally obtained her Philippine passport, she flew off to compete in Las Vegas.Yet amid all these, Venus simply refused to be downtrodden and, just like Venus rising, she emerged from this brouhaha unruffled, unperturbed and unscathed, with head held high.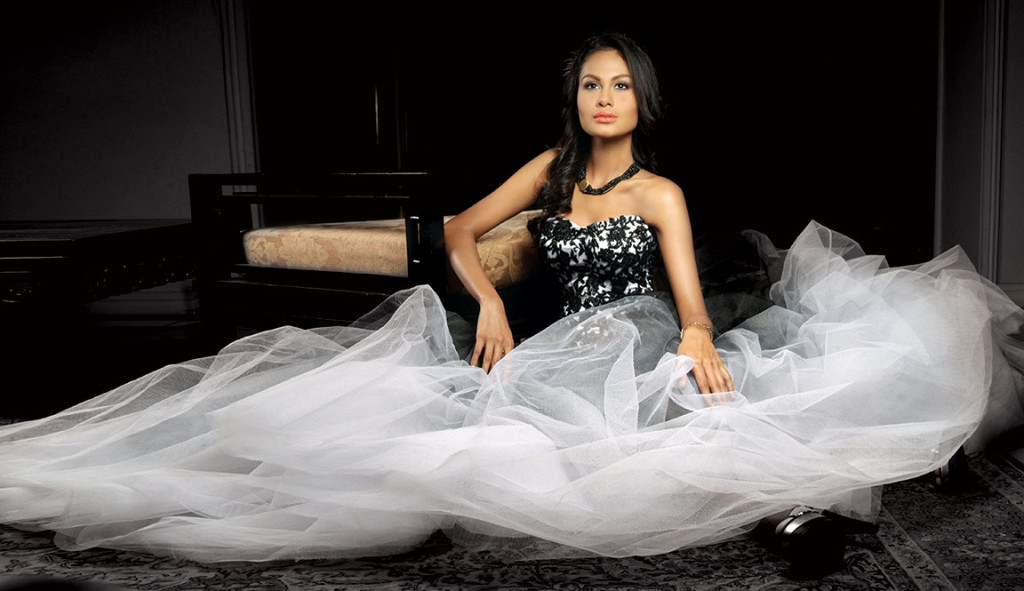 "I'd like to believe that it was also through Divine Intervention. Nothing can beat one's faith in the Good Lord. It also helped that I was subconsciously thinking that I would win, I would win. It's all in the mind; it's yours so you just have to claim it. My being poor didn't stop me from realizing my dreams, regardless of our house being located in the middle of a rice field and not having electricity while I was doing my assignments. One's destiny in this world has already been written even before one was born." – Venus
Pia Wurtzbach 
And here's when time stood still: Steve Harvey apologized, and later proclaimed Pia Wurtzbach Miss Universe for 2015, all of it happening in quick succession. Pia was in disbelief, stunned, confused and then ecstatic. It was a rush of conflicting emotions she did not recognize she was capable of feeling all at the same time. Her first thought was "we won." She meant her country, not herself.
(Photography by FILBERT KUNG | Cover photo taken from @piawurtzbach)Â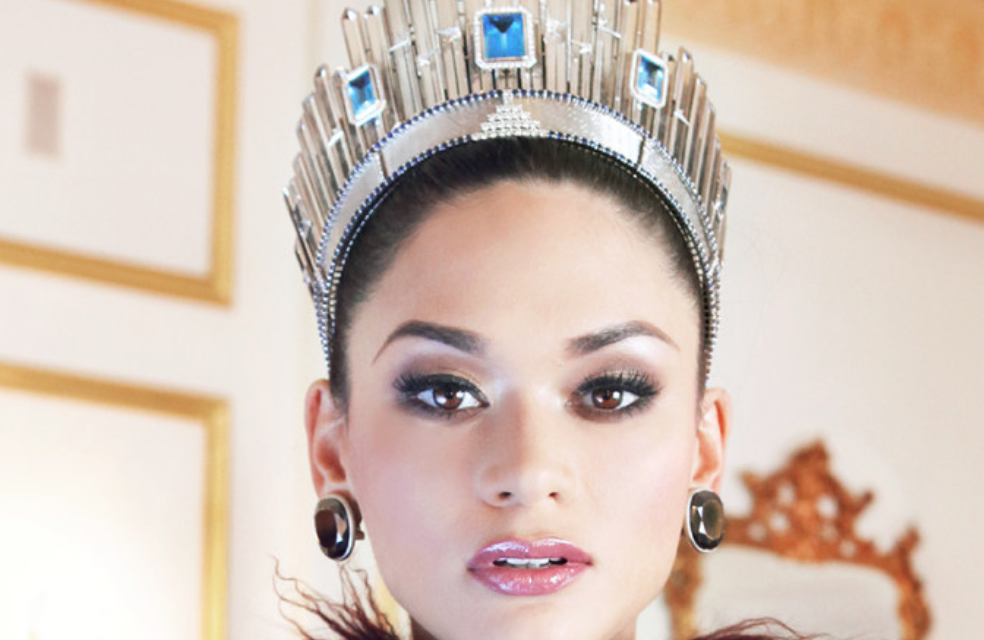 "Know your strengths and weaknesses. And then you'll know how to strategize, where to put yourself. How to exude that confidence because you know exactly what you're good at." – Pia
Kylie Verzosa
Kylie was never set on becoming a beauty queen. The Business Management graduate of Ateneo de Manila University initially envisioned finding fulfillment in an office setting. "I thought I was going to get into business, into corporate life. I was going to work my way up to success. My belief was this is how you become successful." Outside the world of modeling and pageants, the girl from Baguio City is a pre-school teacher at the Playschool International in Bonifacio Global City, Taguig.
(Photography by MAU AGUASIN)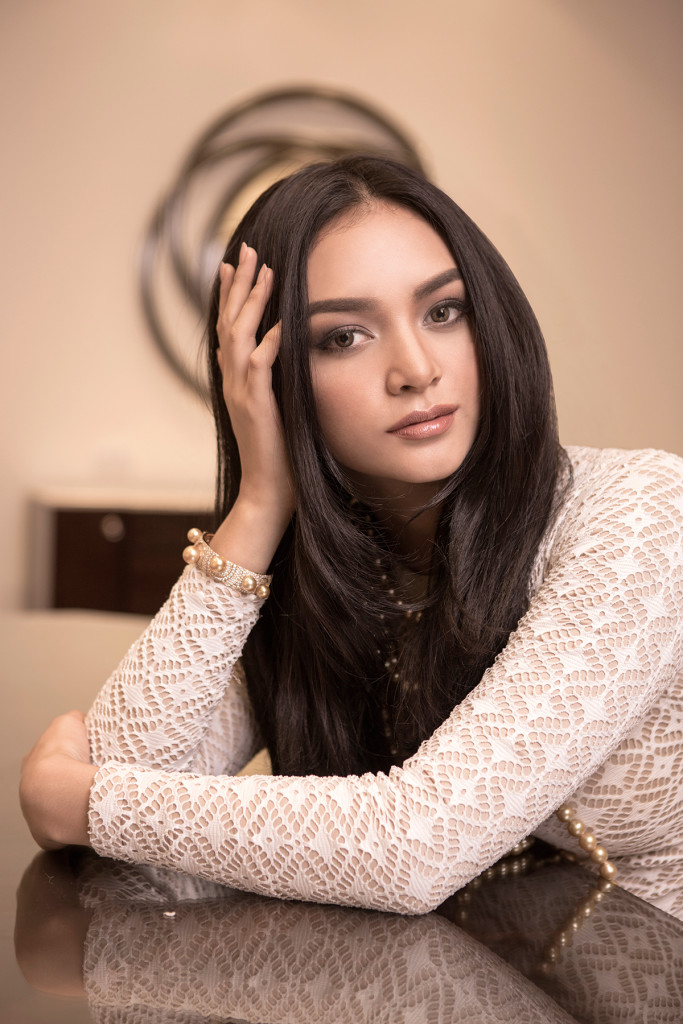 "I never thought I'd become a model (or) a beauty queen. Who knew? The things I don't expect in life are the things I get. That's a pleasant surprise. God doesn't always put me on the path that I want to go, but He puts me onto the path where I guess He expects me to do well. I want people to know that there are many other ways towards success. My path was different, very unconventional. And I'm proud of it." – Kylie
Maxine Medina
Truth be told, her road to the crown started with turns that may have led to her to fame on another stage. The stunner who stands a smidge over 5'7" considered being an architect — or a volleyball player. "It changed from time to time until my cousin set up a photo shoot for my debut," Maxine narrates. "It was then that they asked me to try out modeling. I've been doing it for eight years. Through it, I met agents and directors — including those who asked me if I wanted to try for Binibini." That simple photo opened doors for her to appear in two magazine covers, including one with four talents from the Philippine Models Association of the Philippines (PMAP).
(Photography by MAU AGUASIN)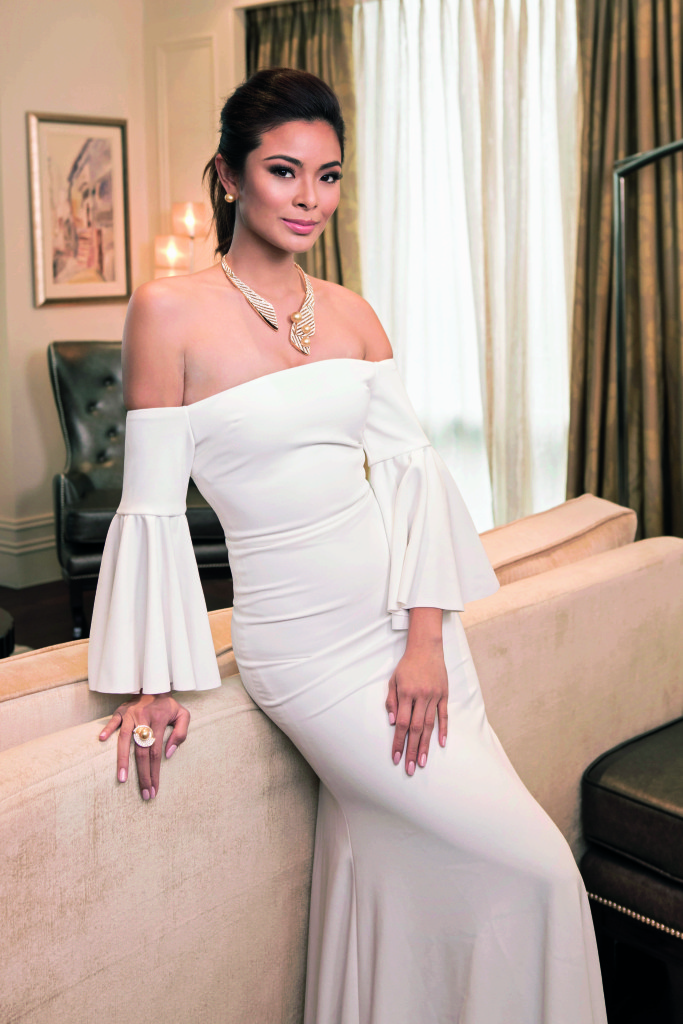 "My focus was to enjoy and to gain knowledge about the pageant and its importance… I am an average girl… a simple girl. Being you allows people to see your personality and character. I think they like me for being real." – Maxine