It starts off with a bite and a nibble; rich, cracking chocolate surrenders to the pressure of a mouth and lips waiting to be gratified by luscious flavors and textures chilled to perfection. Silky ice cream follows in pursuit, leveling up the experience that cannot be topped.
Relieve this experience over and over again with MAGNUM, the chocolate expert in ice cream, with their two new flavors in the new Magnum Infinity line: Magnum Infinity Chocolate & Caramel, and Magnum Infinity Chocolate & Raspberry.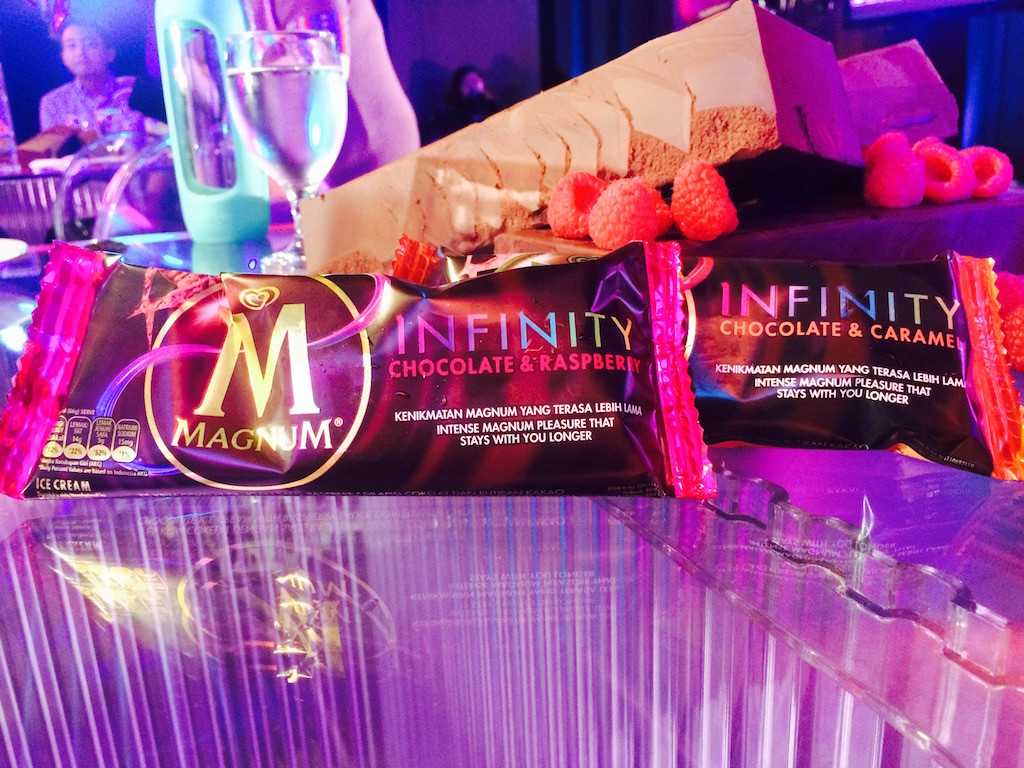 (Magnum Infinity Chocolate & Caramel, and Magnum Infinity Chocolate & Raspberry)
The flavors were officially introduced on April 28 at the Sub-Zero Test Kitchen at BGC where members of the media were treated to chocolate-infused dishes, highlighting Magnum's expertise in the ingredient. Preparing our palates with a cauliflower flan with dark chocolate, and approaching climax with wagyu beef with creamy potato with squid ink and dark chocolate dusted with dried fish and choco nibs, a lovely presentation of the two new flavors was the lunch's true gustatory explosion.
Magnum Infinity bars are made with twice more cocoa sourced from Tanzania, promising to make flavors last way longer. From a classic caramel and chocolatey pairing to a more playful fruity twist, Magnum Infinity is sure to gratify chocolate lovers and all pleasure seekers from tongue to toes with its dependably decadent creations.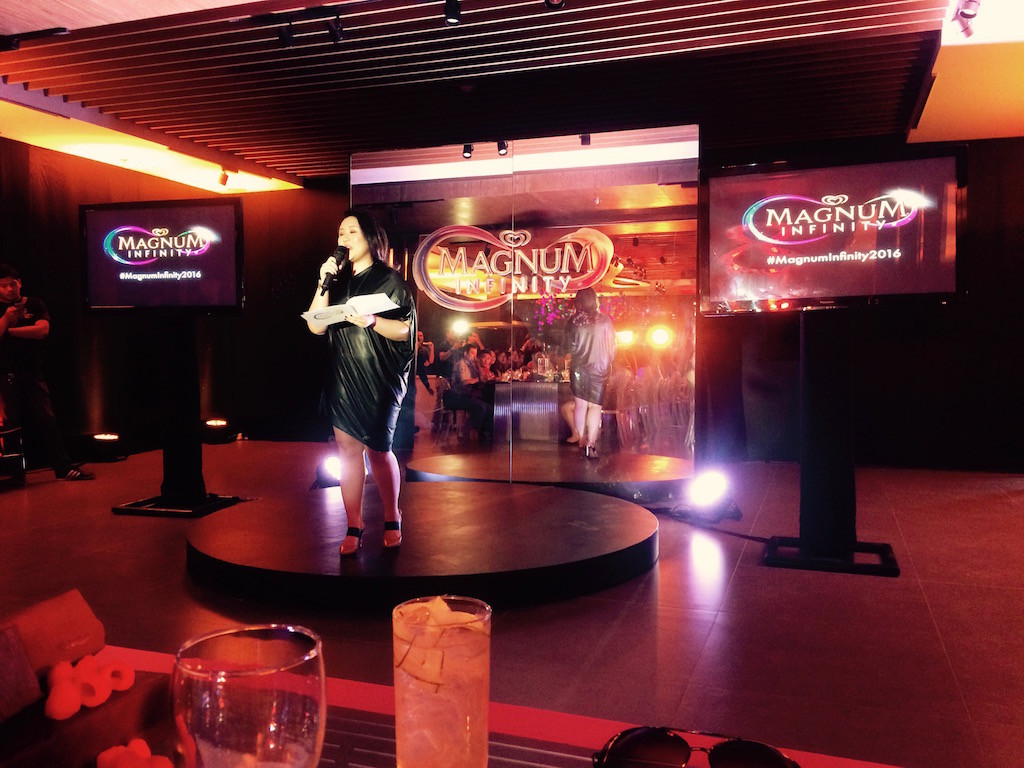 (Magnum Senior Brand Manager Diane Tan emphasizes that Magnum Infinity, with twice more cocoa than Magnum Classic, has chocolate that's more intense and lasts longer)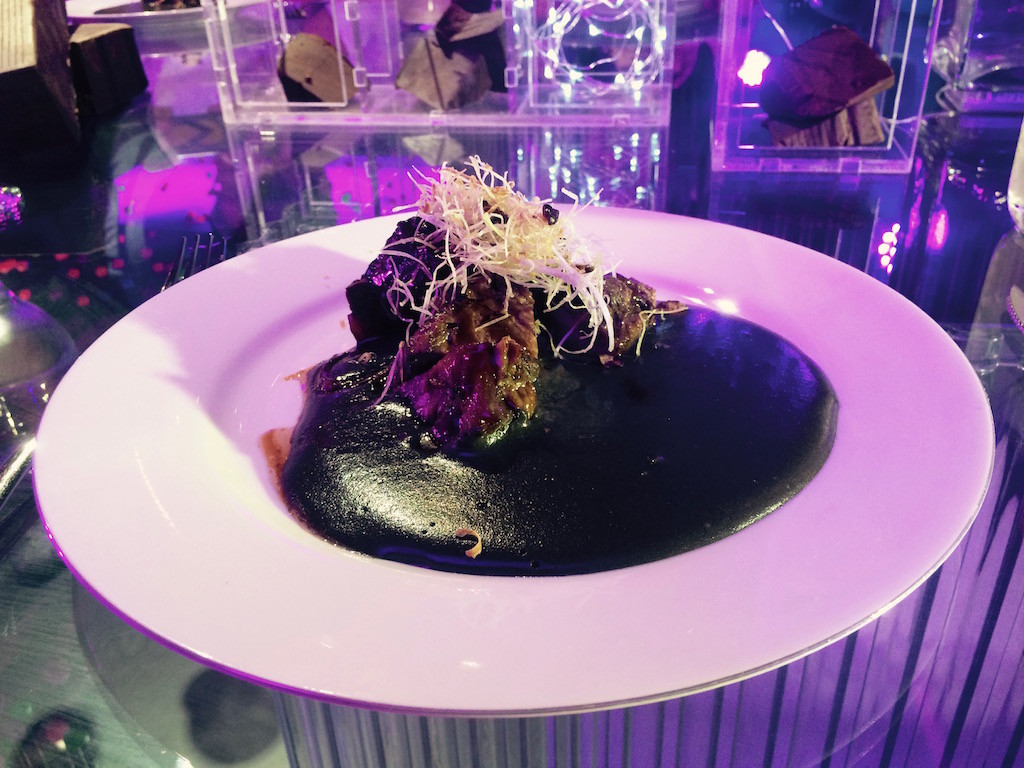 (No shortage of textures and flavors in our wagyu main course that also proved that chocolate goes with anything)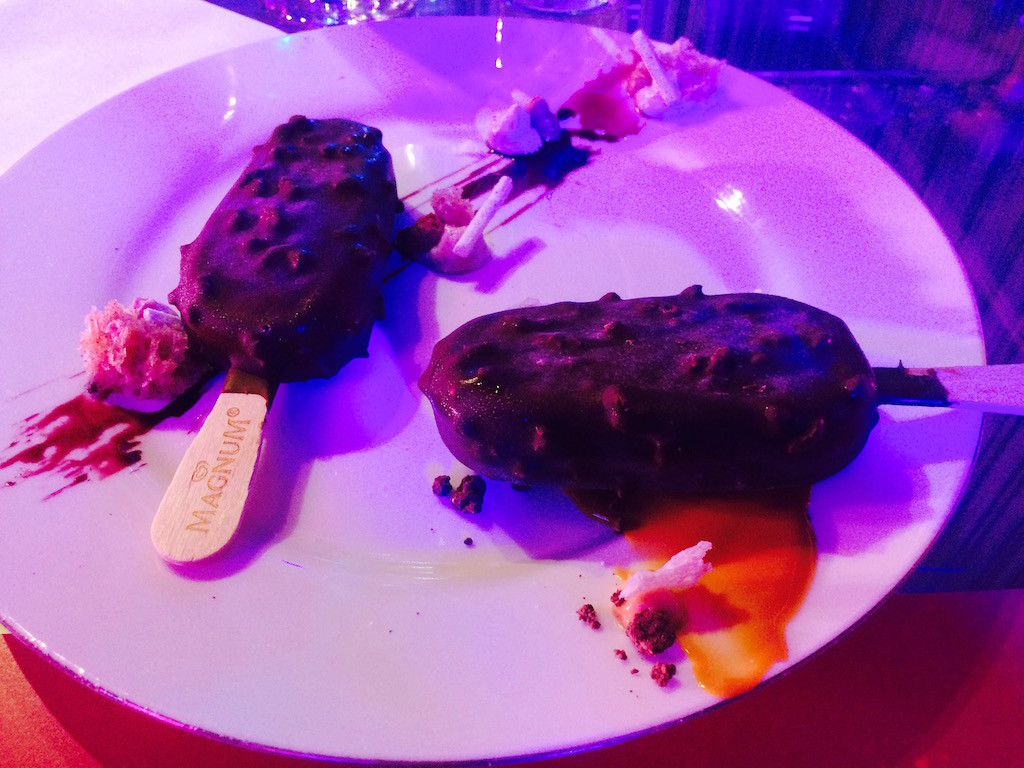 (New Magnum Infinity flavors plated to perfection)
To make things extra indulgent, visit www.infinityexperience.com.ph beginning May 6 to be part of the Magnum Infinity hunt. Follow clues and instructions carefully to unveil Magnum Infinity's secret locations across the Metro and be part of its official launch!
Contestants get a chance to experience Magnum Infinity's offerings in interactive stations at selected malls, get Magnum prizes and best of all, be invited to the May 14 official Magnum launch party by sharing their winning moment photo on Facebook.
Magnum Infinity bars are now available in supermarkets and convenience stores.