Default summer fashion peg "less is more" is starting to crack and chap in this heat. There has to be a more original, yet equally sexy and attractive way, to dress this season!
But don't throw out your denim cut offs and cotton tank tops just yet; super style duo Team RAINxEM along with Shang Style Spectrum fashion events are here to hydrate and refresh our sense of style. In line with Shangri-La Plaza's celebration of its 25th anniversary, mall-goers should be excited about Shang Style Spectrum Summer Silhouettes.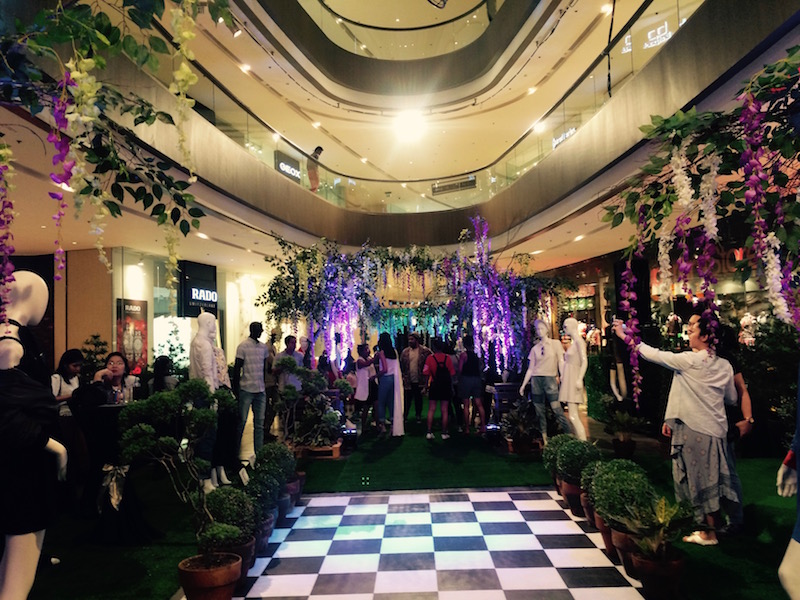 (Summer Silhouettes fashion installation at the East Atrium)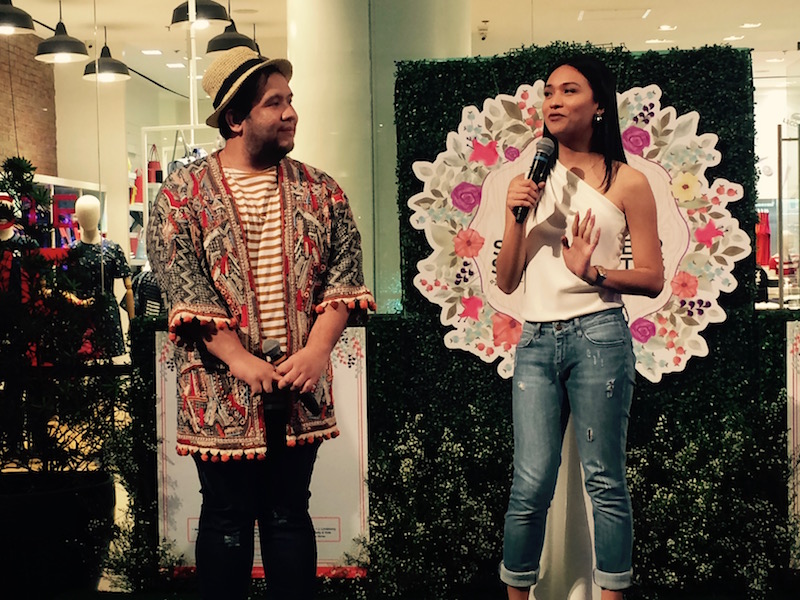 (Team RAINxEM talking about the inspiration for the event's styles)
The fashion frenzy kicked things off with the unveiling of its fashion installation at the East Atrium: a life sized fashion diorama beautifully decorated and styled by Team RAINxEM like a romantic garden whose soundtrack might be Sixpence None The Richer's "Kiss Me" on loop. Fashion lovers can walk right through the installation that's lined with mannequins sporting OOTDs readily available in the stores found right in Shangri-La Plaza.
2016's summer fashion is summarized in three words: light, brights and neutrals. Expect to see a lot of chiffon, jersey, satin and cotton dominating blouses and dresses. Lace, applique, floral plus summer and tropical prints will still be going strong. The button down for both men and women remains a top contender for local and international brands too. Fashionable kids will be clad in nautical and other sailor-inspired designs. As a surprising addition, black and white are also making it big this season, mixed and matched in summer-friendly ways.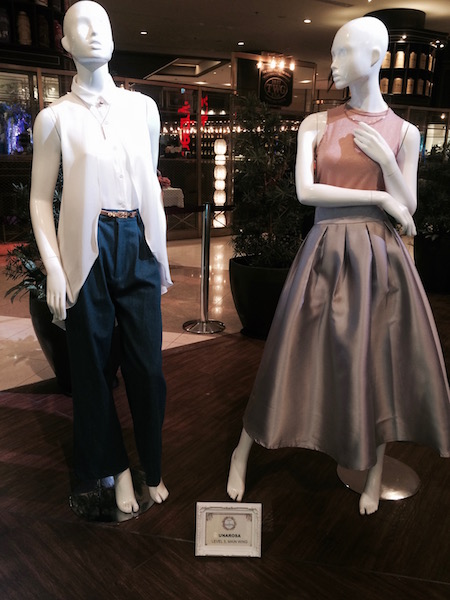 (Chic styles from Unarosa)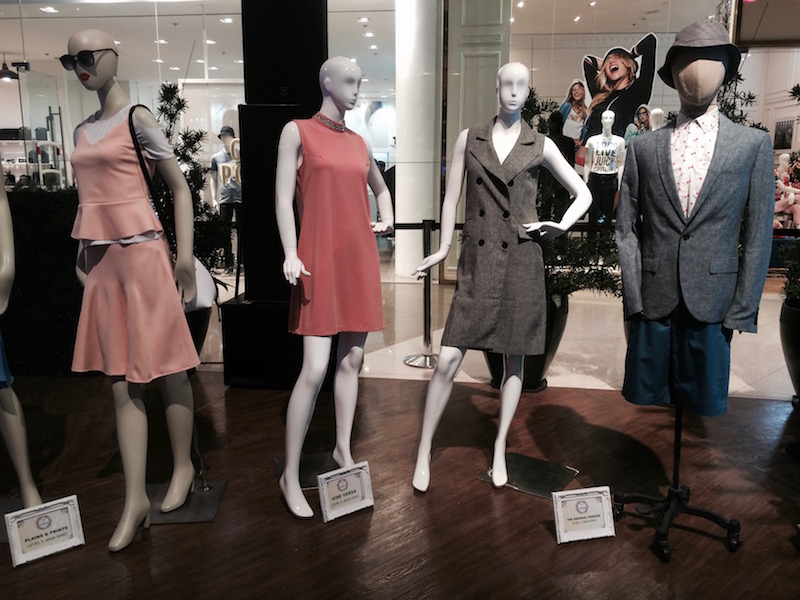 (Plains & Prints, Vise Versa and The Original Penguin make you look put together and polished despite the heat)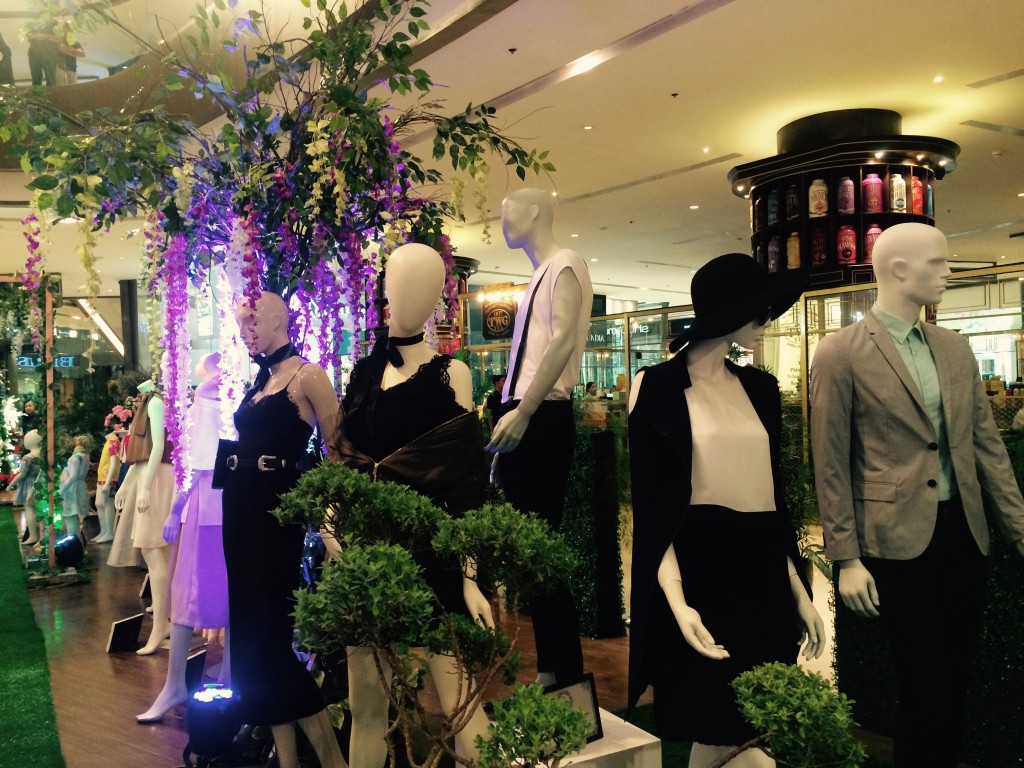 (Topshop and Topman give an otherwise dainty and delicate season some edge)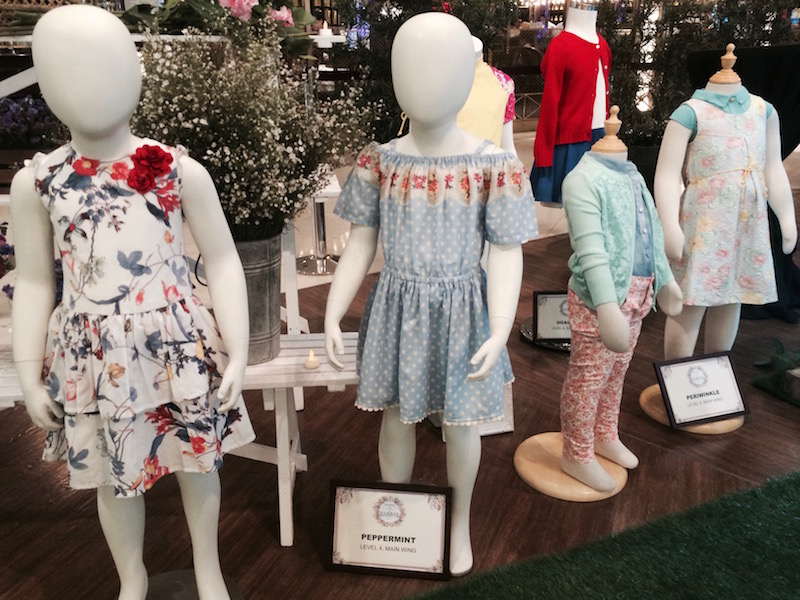 (Kids will look just as stylish as their mommies in daddies in Peppermint and Periwinkle)
None of these fashion points are new to us, but as Team RAINxEM put it, "We're sure that a lot of these pieces are already in the Shang shopper's closet, and Shang shoppers already have great taste. What we want to do is show them how to wear their staples differently so they don't become outdated. There are always ways to make the old new again."
Summer Silhouettes will culminate in a two-part fashion show to be held in the Grand Atrium from May 14  to 15. Children's, young adult, as well as men's and women's fashion will all have their time on the runway. A sale on selected items in participating stores also started this May 4 and will run up to May 15, so be quick!
May 14 show schedule
2:00 p.m. Barbie, Gingersnaps, Kidsports, Ogalala, Ollie & Co., Osh Kosh B'Gosh, Peppermint, Periwinkle, PJ's Sleepwear and Pois Belly & Kids
4:00 p.m. G2000, Miss Selfridge, Topman and Topshop
6:00 p.m. Debenhams, Gap and Marks & Spencer
May 15 show schedule 
4:00 p.m. Rustan's Department Store
7:00 p.m. Bayo, Celine, Details, Folded & Hung, ForMe, Memo, Mosaic, Oxygen, Penshoppe, Plains & Prints, Regatta, The Flower Collection, The Original Penguin, True Religion, UnaRosa and Vise Versa
For inquiries, call (02) 370-2500 loc. 597 or visit www.facebook.com/shangrilaplazaofficialfanpage. Follow the Shang on Instagram: @shangrilaplazaofficial.