Being a mom is full-time job in itself, but a mom in the limelight requires superhuman strength to keep up with a never ending list of responsibilities. These women of PeopleAsia show us that it's all possible, and what you need isn't a cape and a secret identity, but a loving heart and a long, long line of patience! Happy Mother's Day to these lovely ladies and all the other super moms like them!
Kris Aquino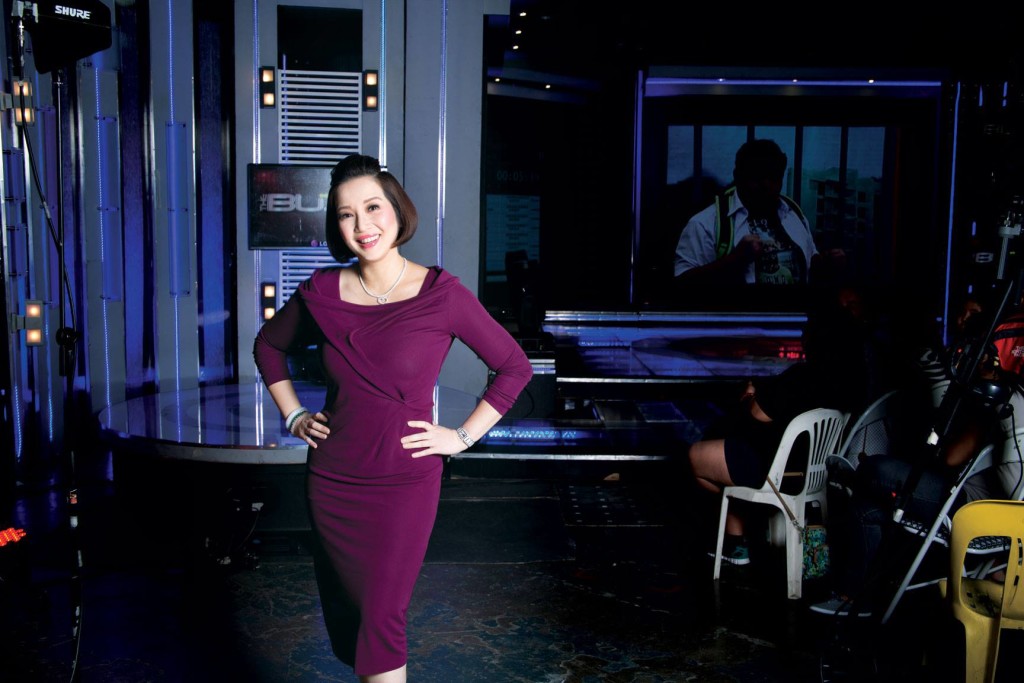 Children: Joshua Aquino and James Carlos "Bimby" Aquino Yap Jr.
Maybe for Kris, of all the "queen" superlatives that have been affixed to her name, the crown of being "queen" to her children Josh and Bimby is the one that will neither tilt nor tarnish. She will never be dethroned in that department because she performs her motherly duties to her children. "My most meaningful achievement as a mom is the wealth of beautiful memories we have as a family," she says. She adds that she and James, her former husband and father of Bimby, "are now at a good place as co-parents." She once told PeopleAsia before: "A new beginning is something God's goodness and love allows us to have, but I believe we must be at peace with our past in order to have a genuine new beginning."
Marian Rivera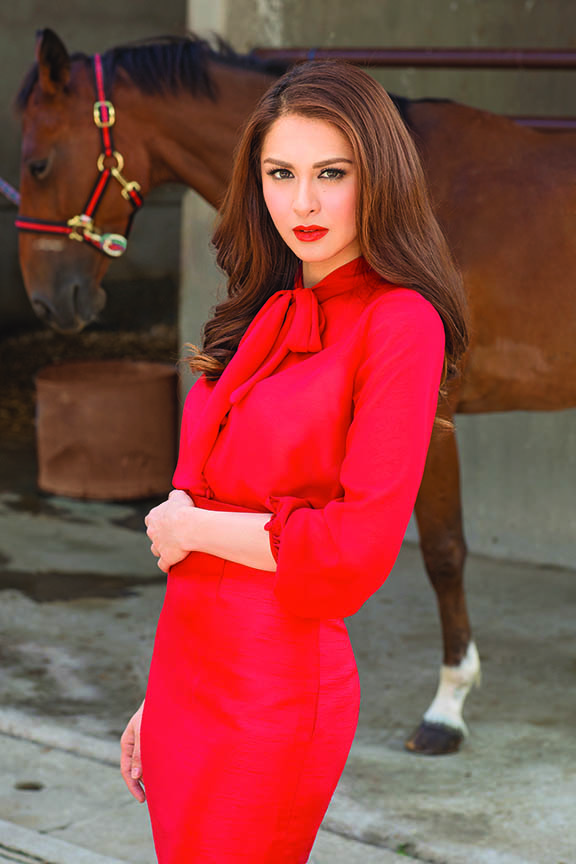 Daughter: Maria Letizia Dantes
Love for family has always dominated her feelings as the rosy cheeked actress adds "Plus, of course, I meet a lot of people who eventually get to know the real Marian Rivera. Whatever fruits of my hard work that I get to reap, I get to extend it to my dear family. When you get to see the glow and excitement on their faces, even with just a simple dinner invite from me, iba 'yung balik sa akin nun (the result is immeasurable). That's how much I value my family. Just a smile from them makes me totally whole."
Jinkee Pacquiao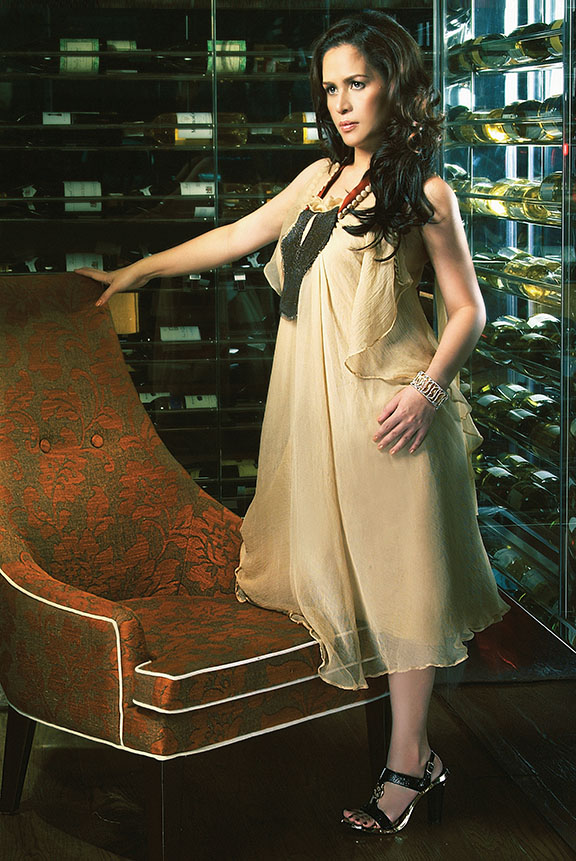 Children: Emmanuel Jr., Michael Stephen, Mary Divine Grace, Queen Elisabeth and Israel Pacquiao
Jinkee believes that aside from material wealth, a good education is what she and Manny are determined to leave their children. "A good education — hindi mawawala 'yon sa kanila (that will never be lost from them)." She once said her two girls may aspire to join show business, for they are extroverts like their father and their Lola Dionisia. The boys, according to Jinkee, are shy like her. This proud mother says she will support her sons' choices for a career — but with a BIG exception. "I won't allow any of my sons to take up boxing. I can't take it. Even at home, even as a game, they cannot indulge in boxing. They have no toys related to boxing. One boxer in the family is enough," she stressed. Their father is willing to take all the blows for his children's future, pointed out Jinkee.
Dawn Zulueta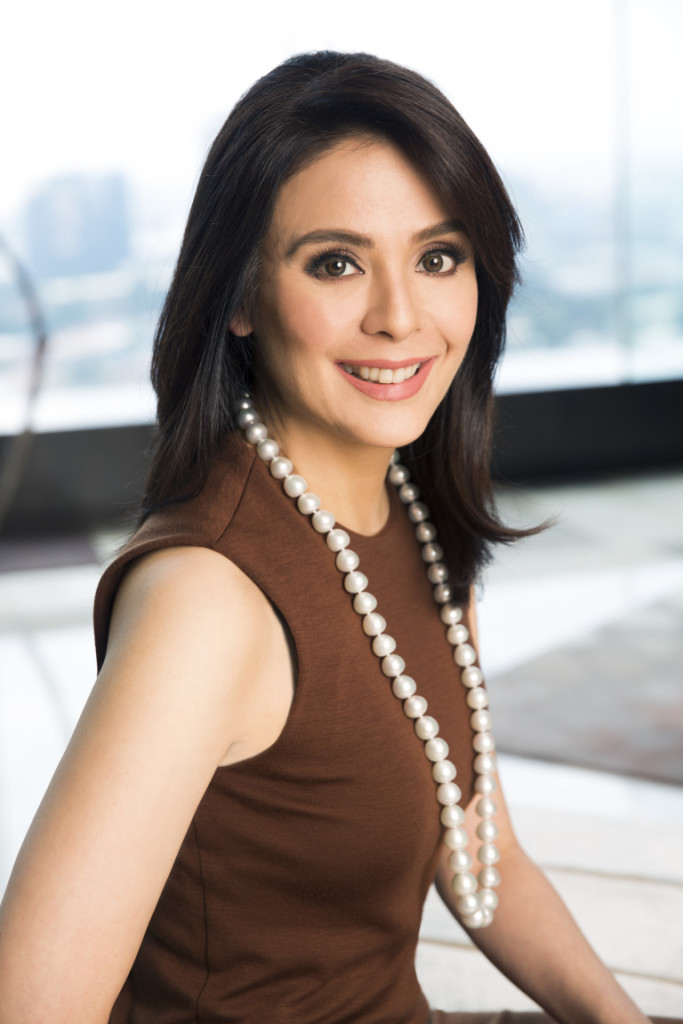 Children: Jacobo Antonio and Ayisha Madlen Lagdameo
For now, her passions lie in being a devoted wife to her husband of more than 18 years (they were married in 1997), a doting mother to her two growing children, as well as her acting career. "Family is my priority. But right now, in terms of time management, my career is taking up half of my time," she laughs. "So far, I've truly enjoyed all the films that I've done, and was very excited about them. But lately, I'm looking for more challenges," admits the 46-year-old. "I'm looking for newer roles where I'm not always the mother who's losing a child. I'm bored with it," she reveals candidly.
Vicki Belo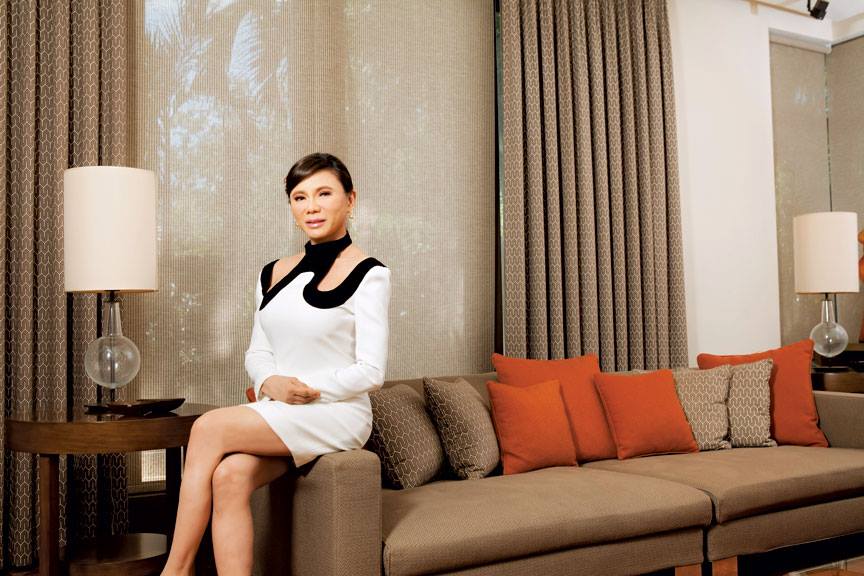 Children: Quark and Cristalle Henares
She tears up when we ask her about her biggest achievement in life. Vicki says surprisingly, "It's not work. It's that I brought up two good kids — and that they're fine; they're humanitarian. They care about the world." She adds, "I am so fulfilled as a woman. My life is fulfilling in the sense that I touch many people's lives in a positive way and these people affirm this for me every single day." With endearing candor, Vicki reveals, "That's why I'm all about happy moments. When I think of my happiest memories, they always involve my family. These are what make a happy life."
Aivee Teo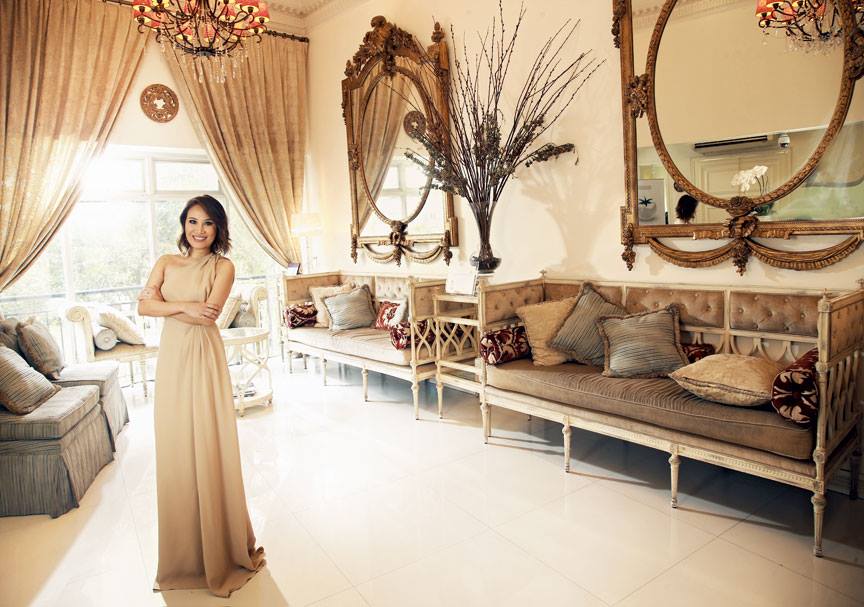 Children: Ken-Z, Kenzo and Kelli Teo
Coincidence is also a theme in both Dr. Aivee's professional and personal life. In 2007, after her eldest Ken-Z was born, the BGC clinic was opened. When they moved their modest BGC clinic to the Burgos Circle clinic in 2009, Dr. Aivee had just given birth to Kenzo. Kelly, meanwhile, was born when they started conceptualizing the SM Megamall branch launched in 2013. "We open new clinics every time I have a baby. My clinics are like my babies."
Lea Salonga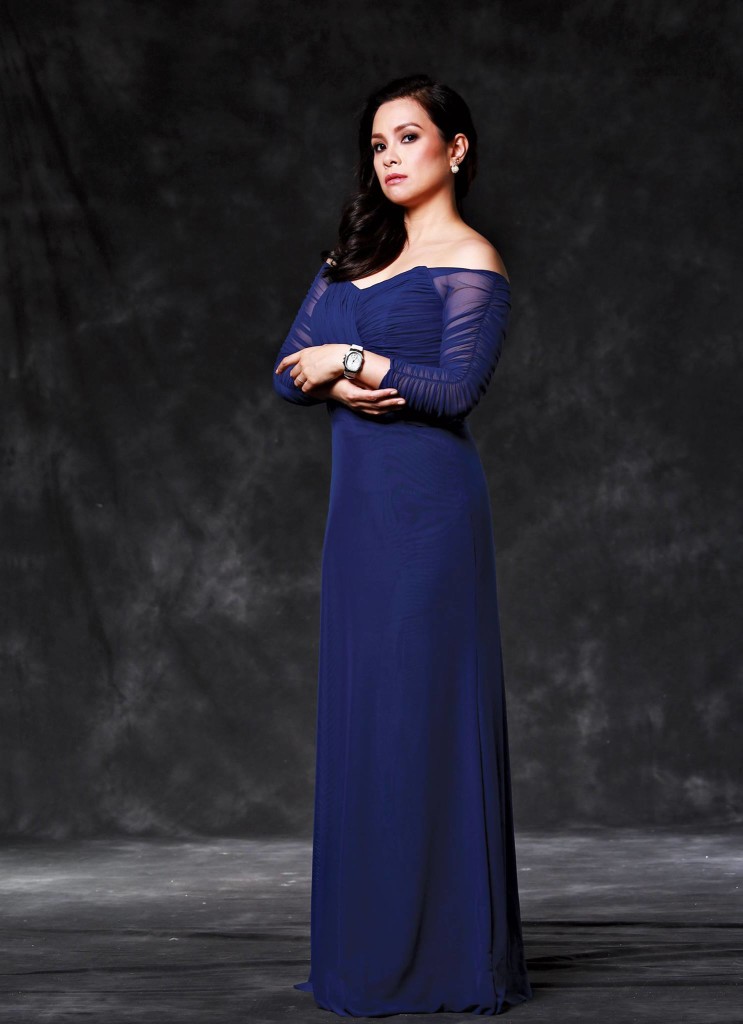 Daughter: Nicole Beverly Chien
At 45, the actress still has her calendar full, but has changed her priorities and outlook in life. As a wife and mother to 9-year-old Nicole, Lea now gifts herself with time off. "There are times when I really need to focus on myself, my sense of well-being, and my family. I need to live a balanced life. It's nice to retreat to a quiet place where you can re-center your mind and soul and then you can rev yourself up for another round."
Kuh Ledesma 
Daughter: Isabella Gonzalez
Perhaps the most meaningful role she ever took on is being a mother to her smart and beautiful daughter Isabella Gonzales. And just like mom, Isabella is also a talented performer. "Mentor your own child. You wouldn't want her to experience the mistakes you've made. But I understand that she'll have to go through her own experiences and learnings. I always tell her to be at her best, be teachable, always honor the Lord and to always be prayerful. I can be a stage mom but Isabella decides on her songs and her own path," Kuh relates. Thankfully, Isabella is well aware of how her mother did her best in raising her and pays tribute to her. "It is an honor, a privilege and it is a joy to be her daughter. I'm blessed to have a mother who's been down this road before and still on it. She's my partner and mentor. She's my best friend. I love my mom," Isabella vows in a separate interview.
Anna Lissa Chusuey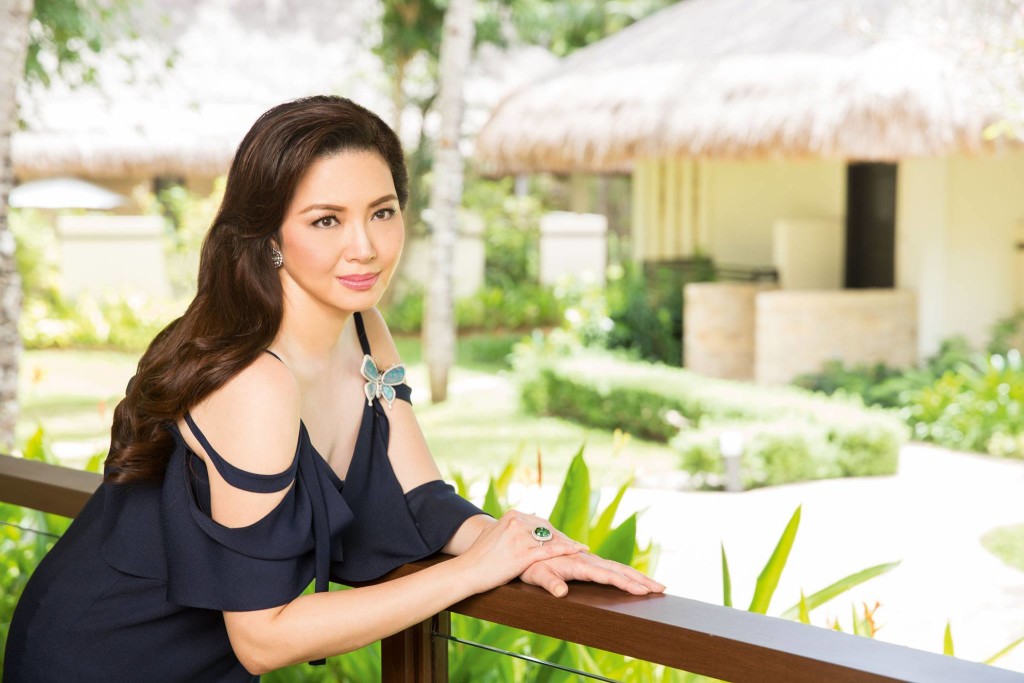 Children: Karl, Alfonso and Christina Chusuey
A fortune-teller once told Anna Lissa Coo Chusuey that she would not give birth to a boy. Instead, she and her husband Henry Chusuey were blessed with two sons. She longed for a girl so she "researched" and prayed hard to have one. Her pleas were granted. "When I gave birth to Christina, I felt a sense of fulfillment because I really wanted to have a girl. I am a fulfilled mother because I have two boys and a girl. Had my husband and I known earlier that they would be good children, we would have made two more. Hindi mahirap palakihin ang mga anak namin ni Henry. Marurunong silang lahat sa buhay," (Our children were easy to raise. They are wise children) Ann says.
Lucy Torres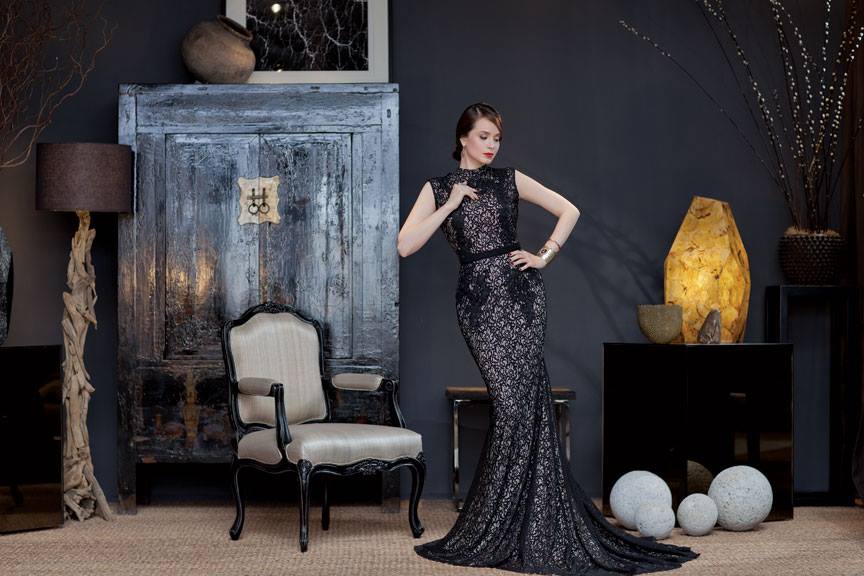 Daughter: Juliana Marie Beatriz T. Gomez
When asked which is more difficult — raising her then 11-year-old Juliana or being a public servant — she takes a few long seconds. Finally, she reveals that while both can be very challenging, motherhood still takes the cake. "When you are a public servant, you can distance yourself. But being a mother, that's very hard. There's a very thin line of when you are a friend and when you're a parent. You want to be your child's friend in every sense of the word, but you can't be that all the time." When it becomes overwhelming, she admits that she somewhat feels tempted to throw her hands up in exasperation and cry out — "Wala bang manual ito? (Is there no manual to this?)" It is then that she seeks comfort in the presence of her husband Richard and solace in her faith in God.
Stephanie Zubiri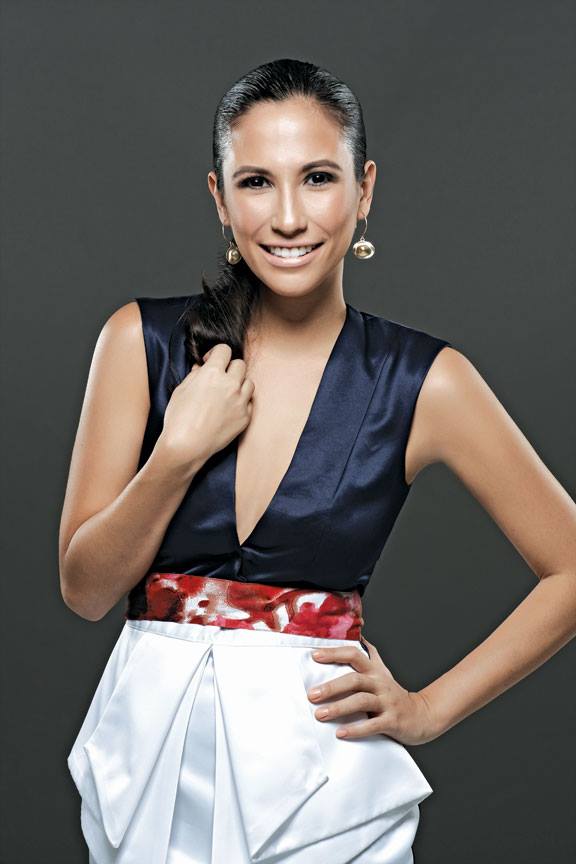 Sons: Sebastian and Maximilian Jose Crespi
"There were many times in my life when I felt that I just kept failing, but sometimes you just have to take a step back and breathe, and accept that maybe you do have failures. It's something to learn from, to make lemonade out of lemons. No situation is the end of the world. You can always move forward and move forward," she mesmerizes with smiling eyes. Stephanie is happily remarried and enjoys the company of the three leading men in her life. The super mom recently just welcomed youngest son, Maximilian Jose, this year.
Sheila Romero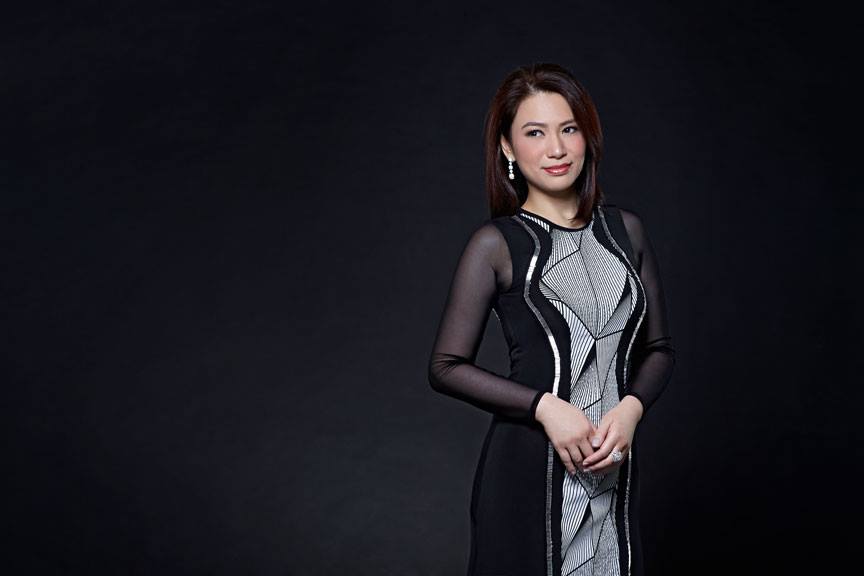 Children: Milka, Miguel, Mandy, and Santi Romero
Bonding moments for the Romeros usually see the whole family engaging in short trips during weekends to nearby provinces or even in neighboring Asian countries. Semestral breaks, Christmas and summer vacations are, more often than not, spent on longer family gatherings abroad. "We support them (our children's interests) as much as we can. Our communication lines are open; we can discuss anything under the sun. There are times we don't really speak the same language. It's not easy, but I try to. That's the only way to guide your children, for us parents to be transparent and reachable," she rationalizes. As our conversation progresses, I can't help but also admire my subject for being a hands-on mom. Sheila personally runs her household with care and devotion, without entrusting such duties to a mayordoma. She even plans the daily menu for her family; and includes lengua, tinapa pasta and Singaporean chili crab among her home-cooked specialties.