After 17 years of holding their breath, biting their lips and holding the tension, makeup magnate NARS released it all in one, super sized orgasm.
That's right, ladies; beauty favorite blush NARS Orgasm, the #1 blush in the United Staes, just celebrated its anniversary this May and has come out with a special edition of the famous cheek-flusher the brand is known for.
NARS makeup artist Jonathan Wu attended the celebration and shared his thoughts on why the blush has remained so popular for so long. "I noticed that make up trends today are spontaneous, creative. There are no more rules. As long as you feel pretty and good about yourself, that's all you need. You can think out of the box with NARS Orgasm. Use it on your cheeks, lips, eyes, even the rest of your body. It's great on anyone."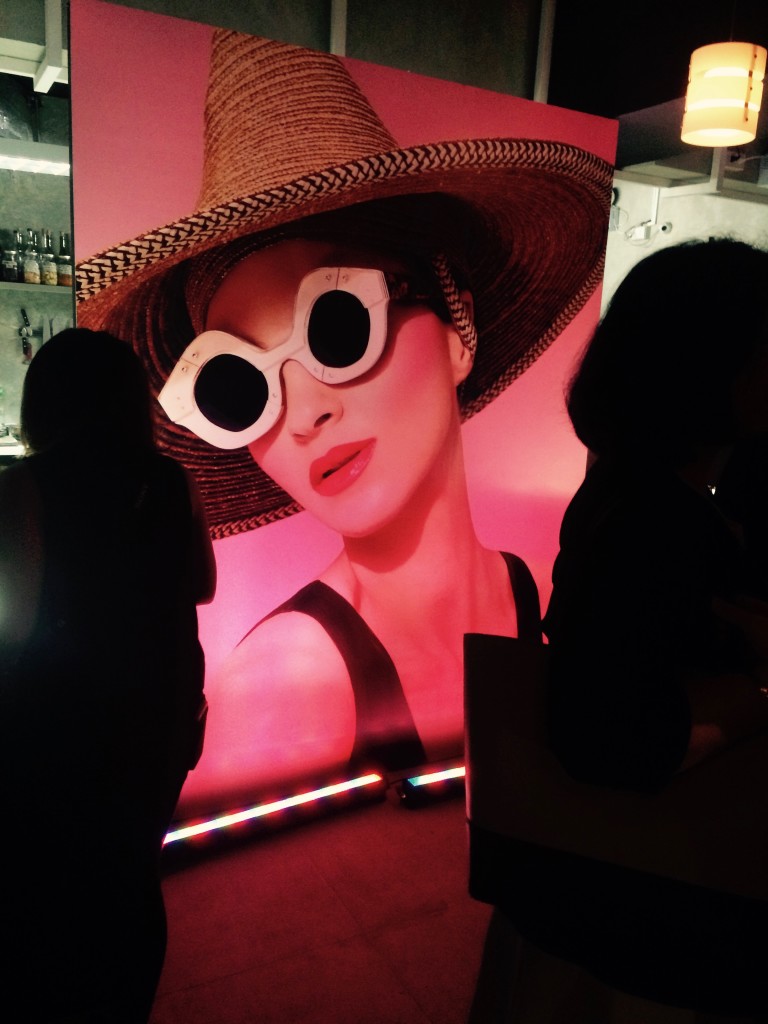 (Guests at the event were surrounded by lots of pink and peach, exactly like the blush)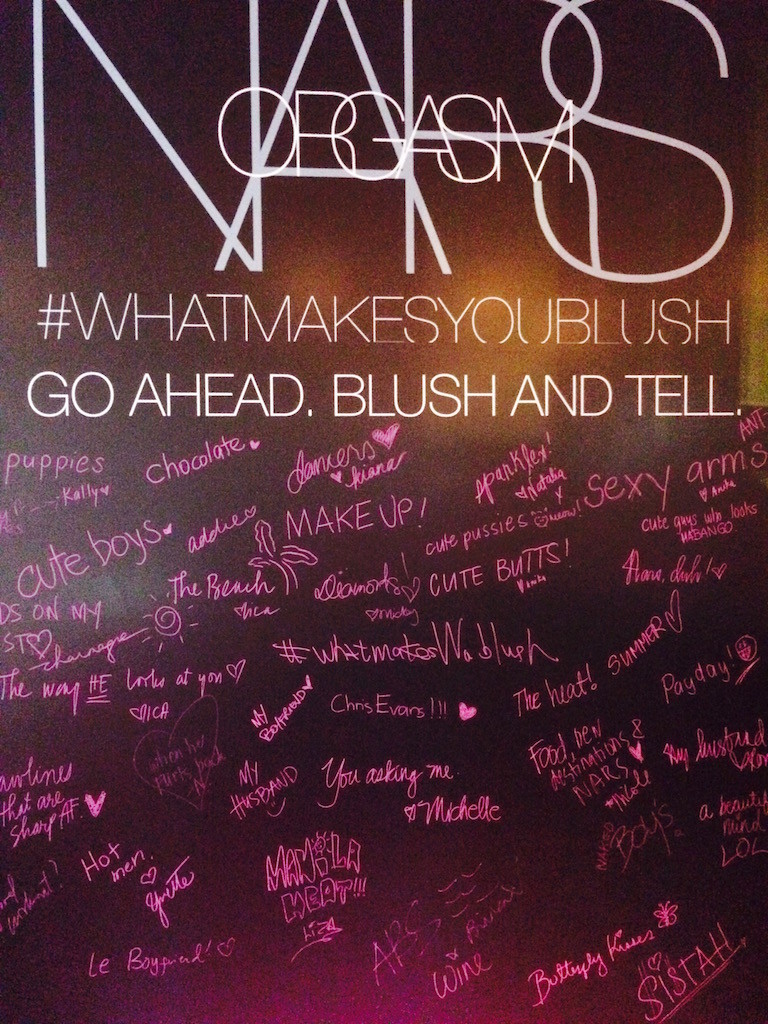 (Women shared "what makes them blush")
NARS Orgasm may look understated at first glance, but its explosive qualities just need a little time to build up. It's a union of a cool pink and a dainty peach; nothing too punchy, and not too shocking. Women have fallen in love with it because of how NARS Orgasm successfully captured the natural, uninhibited afterglow of the phenomenon it's named after. Great for daytime use on its own and a perfect partner to other products for nights out on the town, NARS Orgasm is sure to end in climax.
Q&A with François Nars
Why did you decide to reintroduce the Orgasm Blush?
We launched Orgasm in 1999 and I never expected it to be so successful. Blush is one of my favorite products and now seemed like the right time to celebrate Orgasm. It gives women who haven't yet experienced it, a great reason to try it.
What do you think makes Orgasm Blush such an iconic product and why do you think women love it so much?
I would have to say the versatility of the color, the sheerness of the texture, and the name! I want to give products a character and an identity.  I want people to remember the names and you can't forget this one.
Why is this pink-peach hybrid shade so flattering on the skin? 
Orgasm is special because it suits all skin tones. The pink color and subtle shimmer gives you as natural flush. It's flattering for so many women.
Tell us the story behind the name? Did you set out to shock?
I never anticipated its success. Looking back, I think the combination of the name and the shade made it so popular. I actually first created the name, then the shade – I wanted something shocking.
How proud are you of NARS Orgasm Blush today?
I am very proud. You never know which c olor will be a best-seller. I designed Orgasm Blush the same way I design all my colors – it just so happened that NARS fans fell in love. It didn't seem all that daring at the time, but everyone loved it.
The original blush is being offered in a limited-edition oversized custom compact. Designed in collaboration with Fabien Baron of Baron & Baron, the supersized blush features a special NARS logo, flirty model visual and a playful #whatmakesyoublush hashtag etched on the mirror. It will be available on June 1, 2016 at NARS Rustan's Makati, Shangri-la Plaza Mall, Alabang, Cebu and NARS boutique, Central Square BGC.