The youth are taking over: before we had 21-year-old Josh Edward Cobangbang as the youngest municipal mayor in the Ilocos region, there was Migz Villafuerte.
Migz is an odd combination. Not only is he on his second term as Camarines Sur governor, but he's also a model and a wakeboarder. So how does a 20-something like him run an entire province as its governor, the youngest ever candidate to fill the position?
Here's what he had to say:
On being a descendent of his father, three-term governor of the province
He made it a point to pull his own weight in preparation for his post. As his father LRay's term was winding down, Migz intently "studied everything he was doing, and was present in all his meetings." He explains: "That trained and readied me, paving the way for a very smooth transition. I didn't even change any of my father's employees."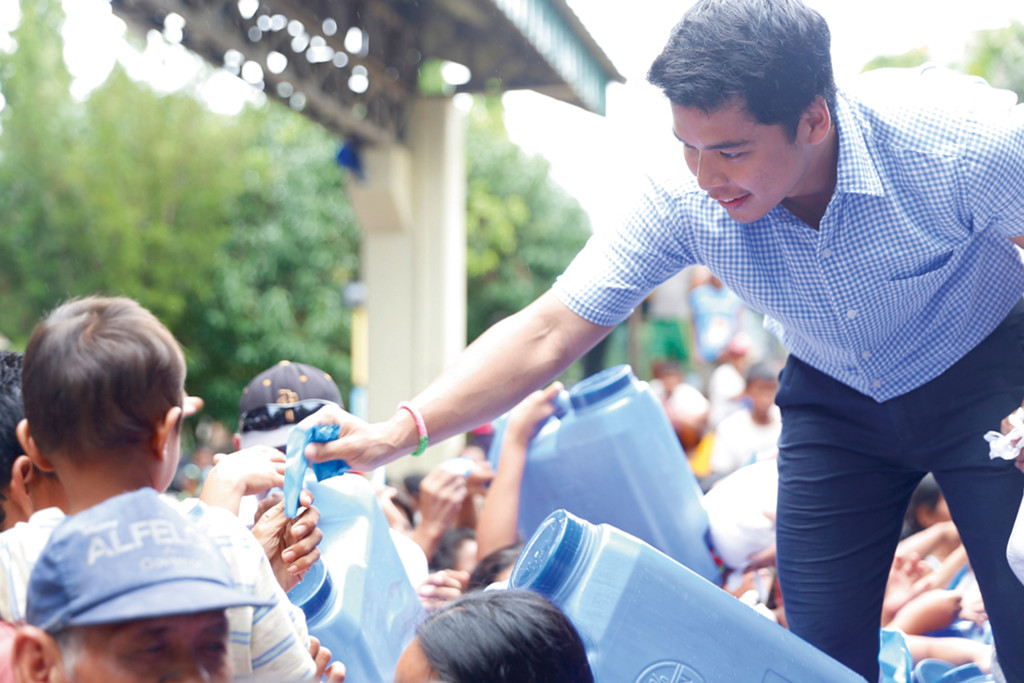 On emerging the winning candidate over his grandfather 
"That was probably the toughest challenge in my life," Migz recalls. "When I won in May, it was a bittersweet victory. I actually didn't celebrate as much as I wanted to. Although I won, made history and was given the chance to serve, I also defeated my lolo (grandfather). I promised myself that I would never answer back and say anything against him," Migz avers. "At the end of the day, we're family. I believe that blood is thicker than water. Eventually, our wounds will heal. It's just a matter of timing…  my lolo is a unique character. He's an outspoken person."
On being criticized for not having his own say in things
Migz simply says: "I know personally, and in my heart, that I'm the one running the province. That's the most important thing. At the same time, what's wrong about asking advice from my dad? He's a three-term governor who accomplished a lot during his term, who knows the ins and outs of public service. Why not ask for help and advice? My father respects me, and I know he believes in me. He wouldn't make me run if he knew I couldn't run the province."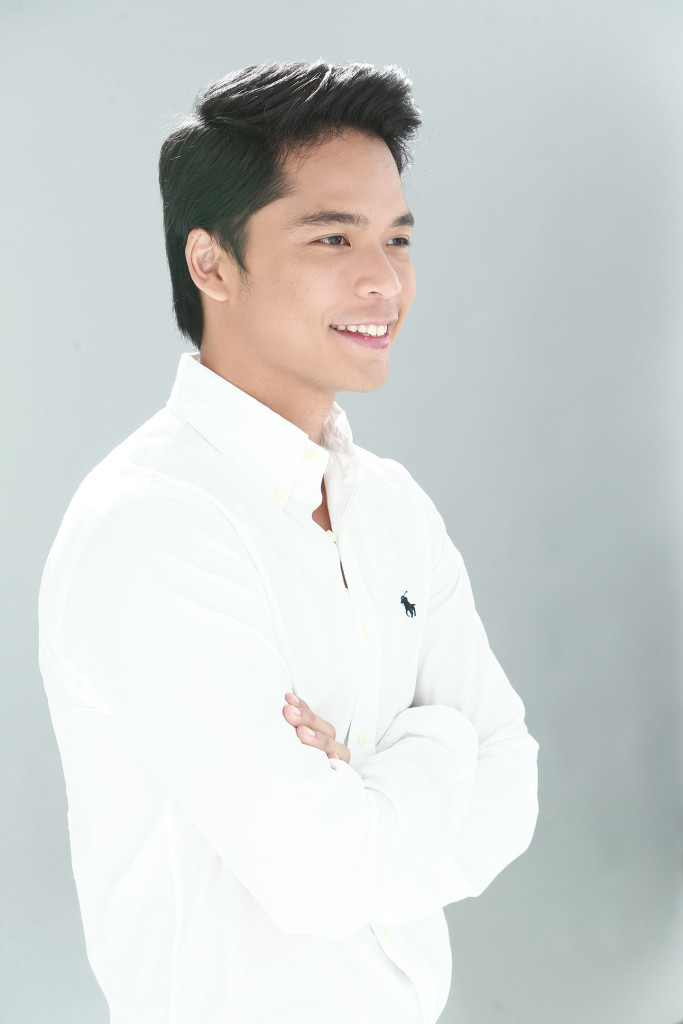 On comparing himself with his father and grandfather
Migz describes Luis Sr. as a "performer," and his dad, an even better one. "My mentality is just to equal their accomplishments. But being young and idealistic, of course, I want to surpass them. Pero mapantayan ko lang ay masaya na ako. (I'd be happy to match their achievements). I really consider my grandfather and father my idols. Imagine, my grandfather was governor for 16 years; Dad for nine years. Combined, that's longer than I've been around!"
On the issue of political dynasties in the Philippines
As for those who take umbrage at a "Villafuerte dynasty," Migz explains thus: "Every single Filipino has the right to serve the public. Just because you're part of a political family doesn't mean you should be deprived of that right… I believe we're not a dynasty. My lolo, my father and I have different ideologies; different styles of leadership."
For Migz, it's not about responding to negativity, but putting in the honest work to prove the voters were right to trust him.
On learning one of the hard truths about public service
"It was frustrating in the beginning," he rues. "I came from the private sector where things were implemented right away. I understand that it's part of the process, and accountability and transparency. I learned that there is a long and mandatory government process to do anything. If you want something done, you have to plan early."

On improving the province's infrastructure 
Migz vows to further sustainable ideas—such as so-called "green classrooms." "They have a modern design, and capture rainwater which would be filtered and recycled into potable water," he reveals. "We're also working on promoting tablet integration into the curriculum, and are eyeing four towns in the province to be connected to the Internet. All the classrooms we're going to build from now on will be green classrooms."
In the near future, Migz hopes to have CamSur's first provincial hospital up and running, along with 13 diagnostic centers. Through the governor's contacts, the province will receive some P300 million in medical equipment such as ultrasound machines, CT (computed tomography) scanners, dialysis machines, MRI (magnetic resonance imaging) machines, X-ray machines, and even generators and ambulances.
On taking advantage of being a member of the wake boarding community 
Villafuerte interestingly leverages on the network of contacts he has through the CWC. Wakeboarders, after all, have day jobs, too —as scientists, computer programmers, architects. "The foreigners who visit our province are professionals in their own country. They stay a minimum of a month to see the province, and I'm friends with all of them," he narrates. CWC then becomes a pipeline to help uplift the rest of the province.
On people seeing beyond his age
Even as he finds it charming that people twice his age address him with a "po." (He says "po" back, by the way), Migz has learned to see things in a new light. "I have a different mindset," he underscores. "I don't see things in terms of age. I see things through position. The province elected me and trusted me for a reason… I have to stand my ground, and show them I'm not a boy but a man."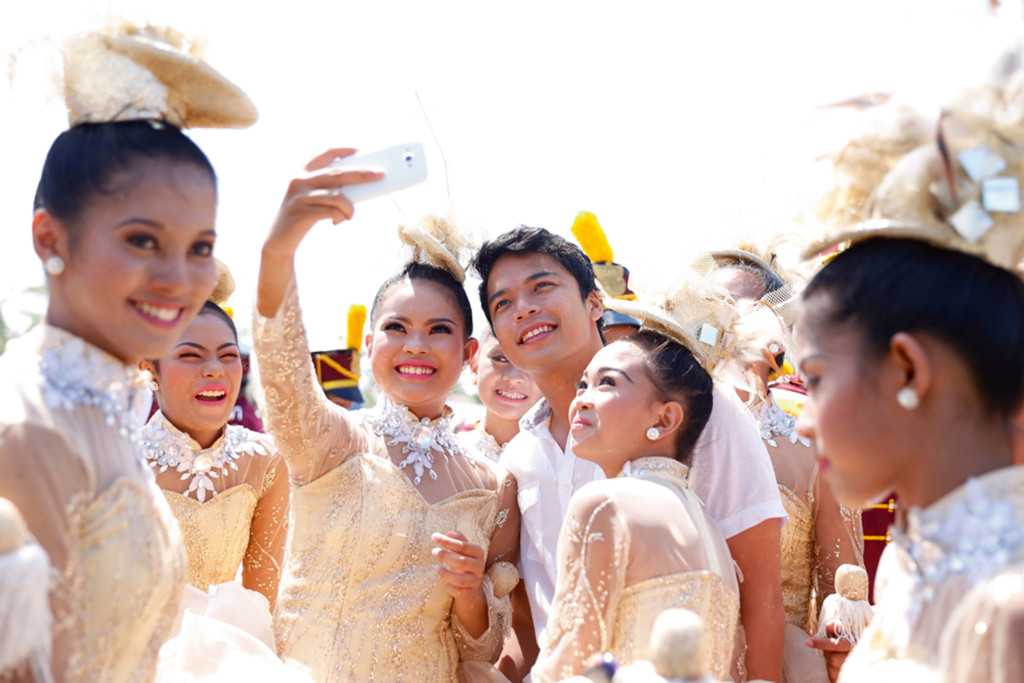 On helping out the youth 
"My goal is really to help the youth of Camarines Sur, who comprise 60 percent of the population. The youth supported me and made me win, and I felt that," Migz declares. Reflecting his enthusiasm is the speed and breadth of earnest work he wants to put in. For instance, cognizant of the dearth of colleges in the province, Migz says he will set up no less than five colleges "from scratch"—with three of the institutions in coastal towns where only one in 10 children go on to college. Camarines Sur's scholars are also at an all-time high of 8,500.
On being a little too busy for love
Migz simply says, "That's one of the sacrifices I have to make. My main task is to fulfill my promises to my constituents."
He sure is young, but Migz Villafuerte may have just the right formula of idealism, enthusiasm and wisdom our country so deeply needs.
(By KAP MACEDA AGUILA | Photography by MARK NICDAO / Art Direction by RAMON JOSEPH J. RUIZ / Styling by ERIC PE BENITO / Grooming by RYAN of Peps Silvestre Salon)
Editor's note: The article containing these excerpts was first featured in PeopleAsia's October – November 2014 issue.