This father-son duo has accomplished much since the last time we spoke to them. With Migz now on his second term as governor, and Lray being elected congressman, PeopleAsia takes you back to when the tandem was still just preparing for a bright future ahead.
It's been a little more than five years since PeopleAsia last sat down with the previous CamSur Gov. Lray Villafuerte when he first shared the tale of his journey from businessman to the provincial office; the story of  a gift shop that successfully exported goods to the US grew from a 22-sq. m., P50,000 venture into an empire that afforded the family a comfortable life.
That's a recurring theme in Lray's life that reveals itself quite easily: a successful shift from business to politics.
Even if public service is in the Villafuerte blood, Lray initially took a business course at the De La Salle University before switching to Political Science. "I wanted to take up Law," he tells us. "Then my dad told me to try to go into business first. If I didn't like it, I could take up Law. I followed him."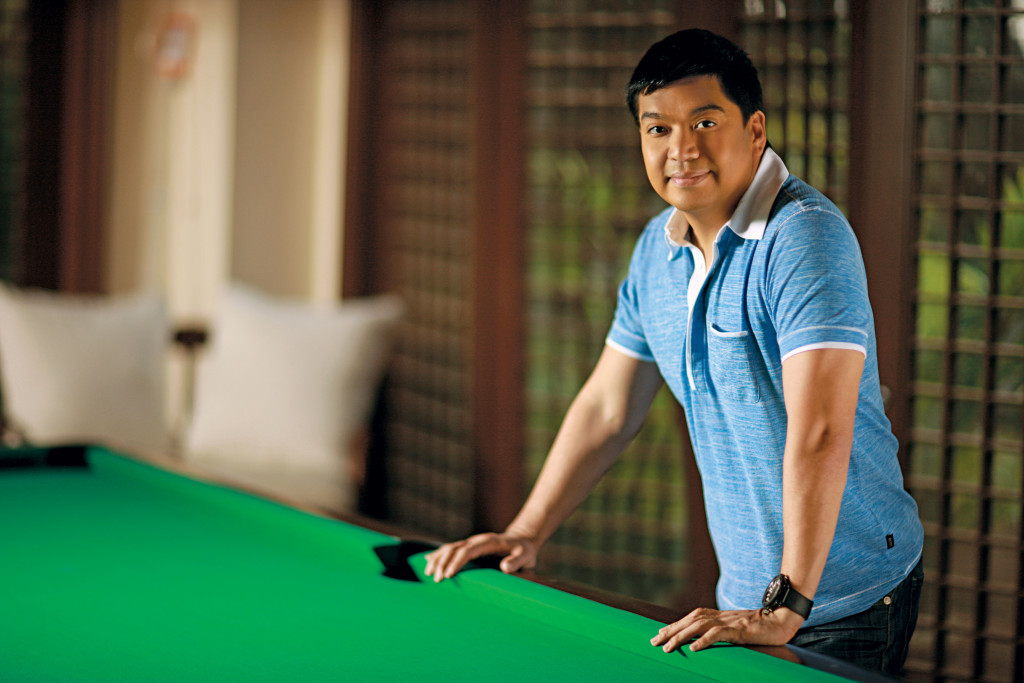 His exporting business was working swimmingly until the time his father asked him to enter politics "because it was his last term."
Lray believes that his success in business convinced his father that it was an impressive enough achievement to show the people his mettle.
Then 43, Villafuerte is mulling the future of the province he has done so much for. As he fast approaches the end of his final term, he is not coy about anointing his son, then 22-year-old Miguel (or Migz) to take his place. What scares him the most is that the upward trajectory he has set the province on would be undone. It's no secret, of course, that "legacy erasure" runs rampant in Philippine politics — meaning unfriendly newly electeds undo the achievements and programs of their predecessors.
Eerily like his father before him, Migz originally tackled a business course. "But halfway, I had more interest in politics," Migz shares. Now, he feels the shift was "the best decision" of his life — "because it's not only more interesting but also opens more doors for you."
The younger Villafuerte says he was not forced to eye the gubernatorial seat. "It was my choice," Migz insists. "There's pressure, but I work best under pressure."
Lray also graciously credits his sons Migz and Julio for sowing the seeds of what is now the premier destination in the area, the CamSur Watersports Complex or CWC.
"Miguel asked me to buy him a board two years before I was elected governor. He and Julio got addicted. They would go to my beach house in Punta Fuego. Then they challenged me to learn it. So after a week of drinking a hundred gallons of water, I was finally able to stand up (on a wakeboard)," the governor recalls.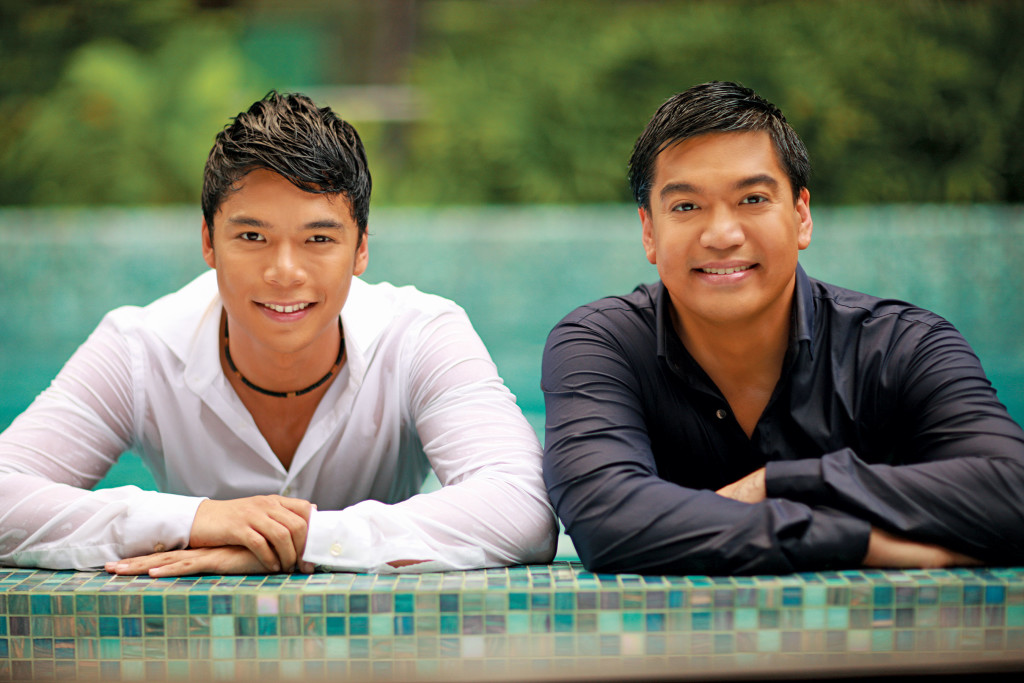 Indeed, Migz says with a laugh: "My favorite memory of my dad is when I was teaching him to wakeboard for the first time. He was not getting it but he would not give up. It was funny!"
Migz is neither daunted nor overwhelmed by the responsibility in his near future. "My lolo was governor for 16 years; my dad is on his seventh year," he says. "I have seen everything that they went through and I have learned from them. One thing they both taught me is that even now that there's a lot of negative stuff, there's always family. Your family knows your true intentions. Your family will always be there for you.
"My dad uses a lot of his business experience in politics. People can tell me I don't have experience in politics but I do have executive experience — I've been running a business since I was 17."
Indeed, the younger Villafuerte is very much a child of his father even as they run parallel courses in their life. "I think the trait that I inherited from my dad is being a big risk taker in terms of everything — business, sports — everything," Migz shares.
(By KAP MACEDA AGUILA / Photography by MARK NICDAO)
Editor's note: The article containing these excerpts was first featured in PeopleAsia's October – November 2014 issue.