Another superhero blockbuster in the form of X-Men: Apocalypse begins screening in Manila today. There must be something about superheroes Filipinos can't get enough of. Is it the awesome latex outfits, the superhuman strengths and abilities, or is it the fantasy that maybe, just maybe, superheroes really do walk amongst us in plain sight?
Now turn your heads to local talents who have also taken up the challenge to play both hero and alter-ego.
Sharon Cuneta: Darna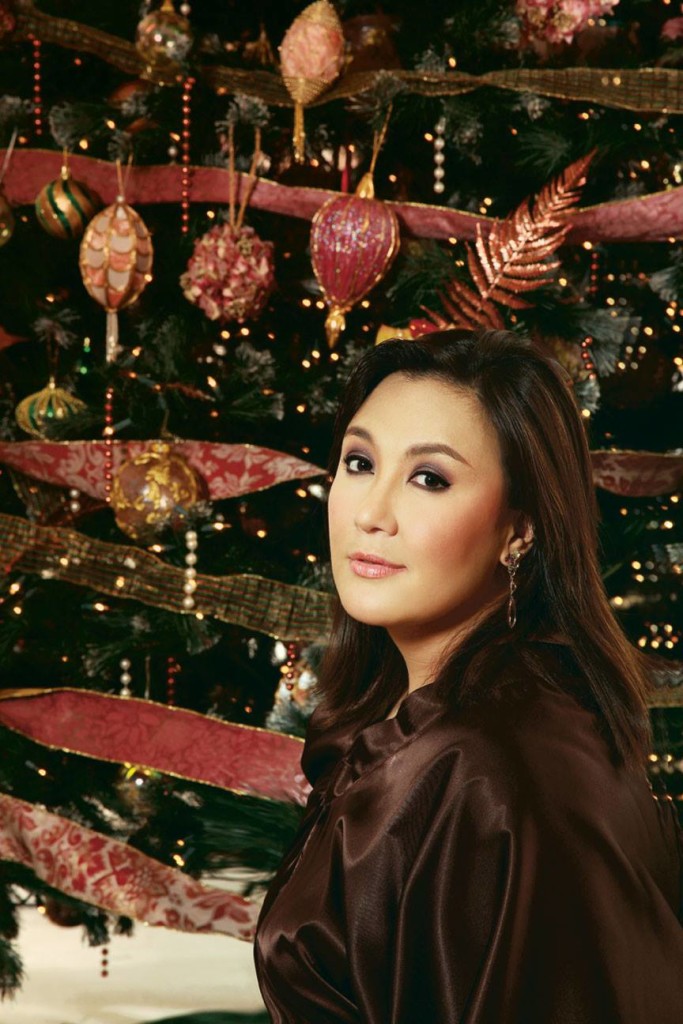 People have been rooting for Sharon Cuneta from the moment she sang "Mr. DJ" and stole their hearts. They're still rooting for her now.
"There was a time," Sharon told PeopleAsia, "when I was resigned to living alone for the rest of my life. And I was okay with that. If KC was destined to be my only daughter, then I thought I would just adopt. I had a Plan A, B, C. Things have a way of balancing out, don't they? God had given me so much already and I was humble enough to accept I could not have everything."
Sharon has much to show for the hard work she's put into her career. She has over a dozen Best Actress awards from prestigious award-giving bodies, including five for one movie alone, Madrasta. Her records and CDs have received awards from Platinum to "Sextuple' Platinum. In 2004 she was named one of the Philippines' 15 best actresses of all time by the Directors' Guild of the Philippines.  In the same year, she was named one of the Ten Most Outstanding Young Men of the Philippines (TOYM).
After Miel's birth, Sharon allowed herself to enjoy the gift of just staying at home, where she is a wiz in the kitchen. If her showbiz career did not take off, she says she would have taken up Hotel and Restaurant Management in college. She had set her sights on becoming a professional chef. (She also took up ballet, Yamaha organ, flute, and piano classes in her growing-up years.)
After spending 30 years and counting in showbiz, she says there is nothing that she hasn't done that she still dreams of doing.
(By JOANNE RAE RAMIREZ | Photos by RAYMUND ISAAC)
Jericho Rosales: Ang Panday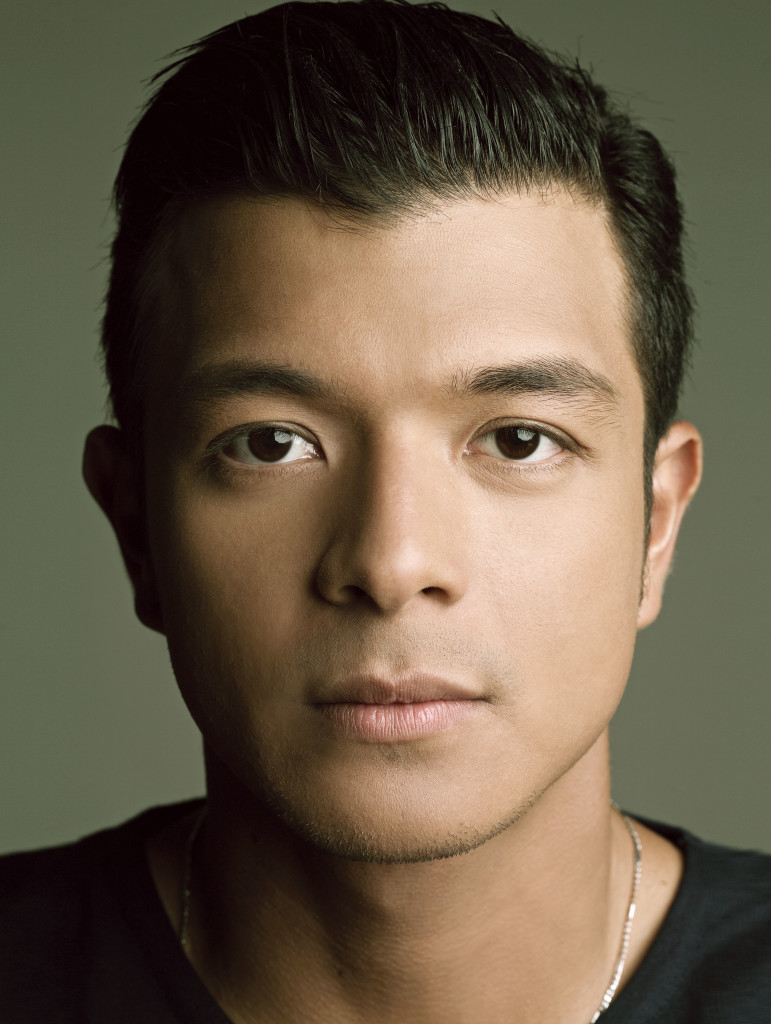 Showbiz aficionados and chroniclers have closely monitored how this muy simpatico hunk from Marikina City made his mark in the industry — from his debut splash in a male personality TV contest to being one of the hottest, leading dramatic men in the circuit.
"More than all these awards and accolades, what has more meaning is when you know your purpose in life and realize that you have reached out to people, that you see how your portrayals and interviews have moved and touched them. It's winning their hearts that proves to be more inspiring and motivates me to do better in my craft," the screen heartthrob reveals.
Being a tourism honcho, a producer and a director is also in his wish list, having worked on a couple of music videos in the past.
"I do and accept work that will inspire people and avoid projects that will cause them to stumble. My goal is to show them that life is good because it is God's plan for me to be here. I want to share it with people that life doesn't just end; it's knowing your part in society, your part as a human being, and knowing the reason behind your existence that makes me driven," he shares.
"I crave for more wisdom. I would like to think that a lot of these blessings are coming as bonuses, as gifts and as rewards. I try to enjoy them and just continue to serve my purpose in life and do what I do best," he concludes with a flash of his pearly whites.
(By GREGGY V. VERA CRUZ)
Heart Evangelista: Eden/Camia in Ang Panday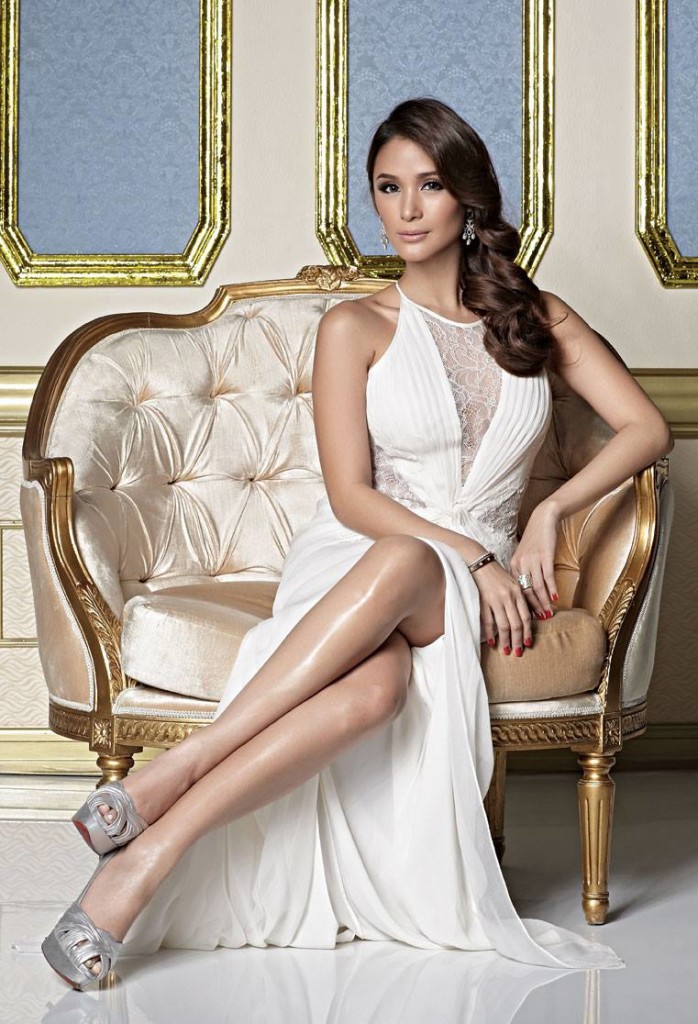 For Heart, accomplishments aren't purely marked by career undertakings. She confides, "(I'm proud of) being independent. I'm not a slave of my job. I'm not a slave of money or a relationship that's bad for me. Before, when it came to work, it would be because someone pushed me to do it. It is different when you live on your own and you can make your own decisions when it comes to your career."
These days, Heart manages her own dealings, thus making her more independent as both a star and a woman.
She has also garnered three Himig Handog Awards and the title of Best Lifestyle Show Host for Fashionistas by Heart in 2009 for the PMPC Star Awards for Television. Still, Heart considers winning Best Actress for the film Ay, Ayeng in the FAMAS Awards (also within the same year) as one of her greatest accomplishments. With smiling eyes and glowing with pride, she remarks, "Also (winning) best supporting actress for Mano Po. Those two were the most memorable. I was best supporting to Sharon Cuneta." The lovely lady was actually nominated four times in four different award-giving bodies (FAMAS, Golden Screen Awards, PMPC Star Awards for Movies and the Gawad PASADO), but it was finally in the Metro Manila Film Festival that she bagged best supporting actress for Mano Po 6: A Mother's Love.
(By DENISE ROCO |Â Photography by MAU MAURICIO)Â 
Richard Gutierrez: Captain Barbell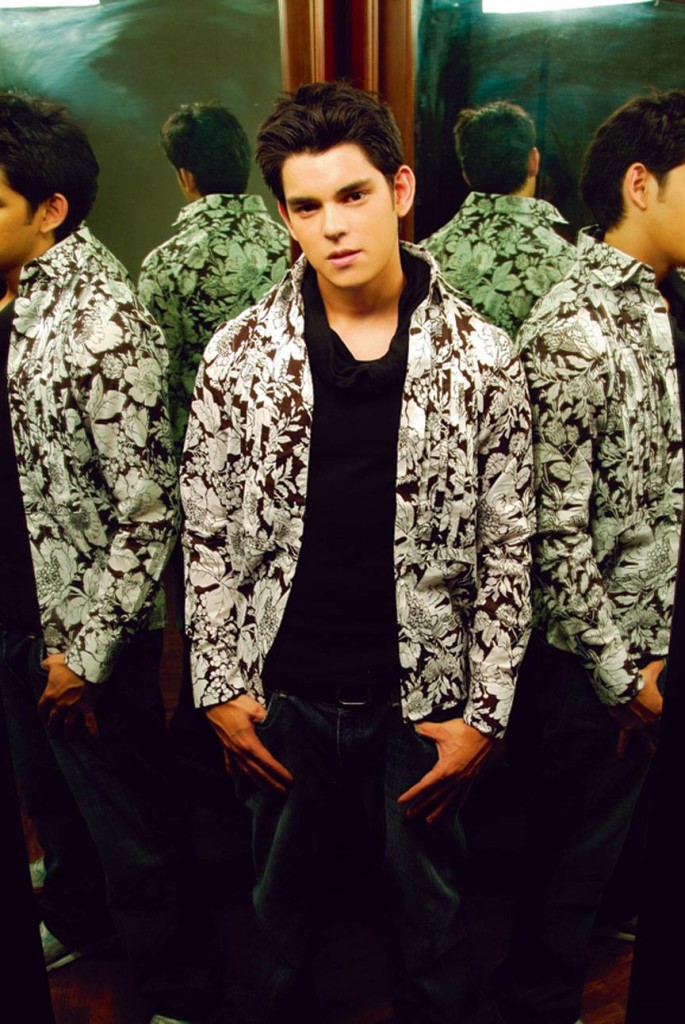 "This (acting) is what my family does. I also happen to like it so when I joined Click, I felt that it was worth giving a shot." Since his re-entry, Richard has been landing lead roles in top-rated shows like the fantaserye, Mulawin, and action-packed series, Sugo.
"I'm the kind of guy who values his work and I make sure that in every project, I am also professional and disciplined."
One of the highest-paid young actors in the country today, Richard's move, Let the Love Begin, made box- office records as well. Family relations aside, he has truly proven  himself to be one of the most sought-after talents in the industry. "If I were not an actor today, I think I would be into film-making," relates the young actor and continues, "I also have an inclination for cars." His latest venture, a car show he organized alongside other enthusiasts, was a success that showed many just how determined he is. In fact, his twin admits, "He is always full of ideas and plans and when he works on something he's so focused."
(By BIANCA SALONGA)
Nora Aunor: Super Gee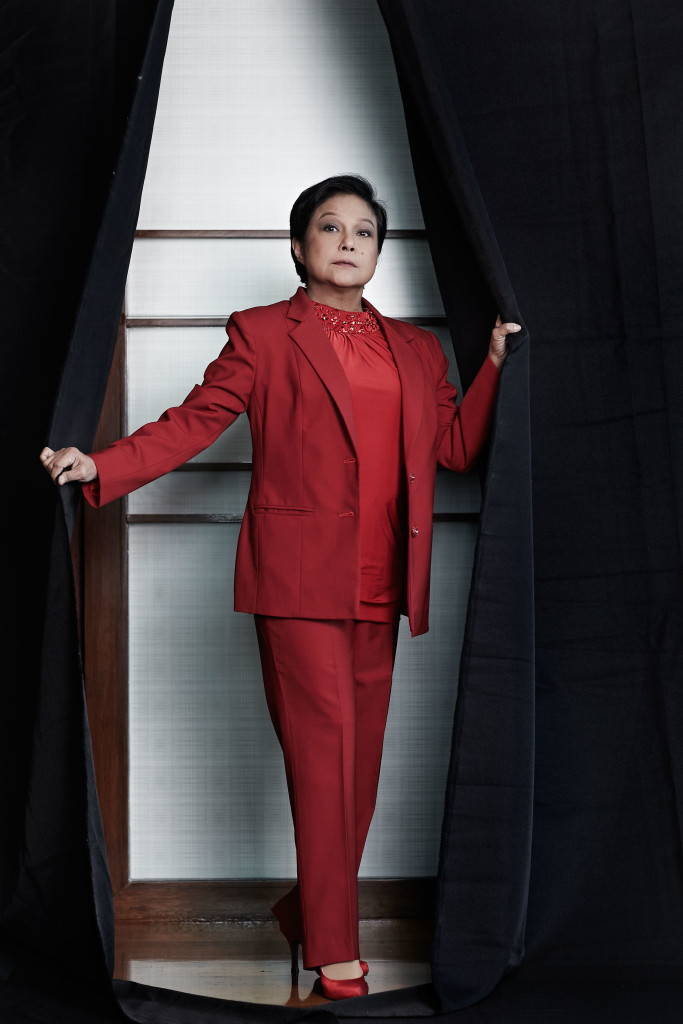 Her rise to fame was phenomenal. At 4'11 ½", the dusky Nora Aunor shone her brightest in an industry that was dizzyingly filled with alabaster-skinned celebrities. Because of her color, many people identified with her and became her followers.
Her first movie was All Over the World in 1967 with Tawag ng Tanghalan archrival Jose Yap. In 1972, Nora won her first Best Actress trophy for the movie And God Smiled at Me from the Quezon City Film Festival. Critics began to notice that in the acting arena, Nora was a heavyweight, too. Her acting style follows no rules. "I act according to how my heart understands the role. I believe I am rich in experiences. I use them when I tackle a role," she says.
Always, always, it is her eyes that would always be noticed when she acts. Those eyes run a gamut of emotions. Dialogues, many times, do not do her justice. Nora is loudly heard when she is silent, when she just conveys her feelings of joy, despair, envy, hatred and loneliness through her eyes.
"I have made a total of more than 160 movies," Nora says. She also conquered the legitimate stage for the PETA productions of Minsa'y Isang Gamu-Gamo and DH (Domestic Helper).
Nora is known as the actress who would request for a retake even if the director was already content with the intensity of her acting. "I am a perfectionist," she says.
(By BÜM D. TENORIO)
Dingdong Dantes: Ybarro/Ybrahim in Encantadia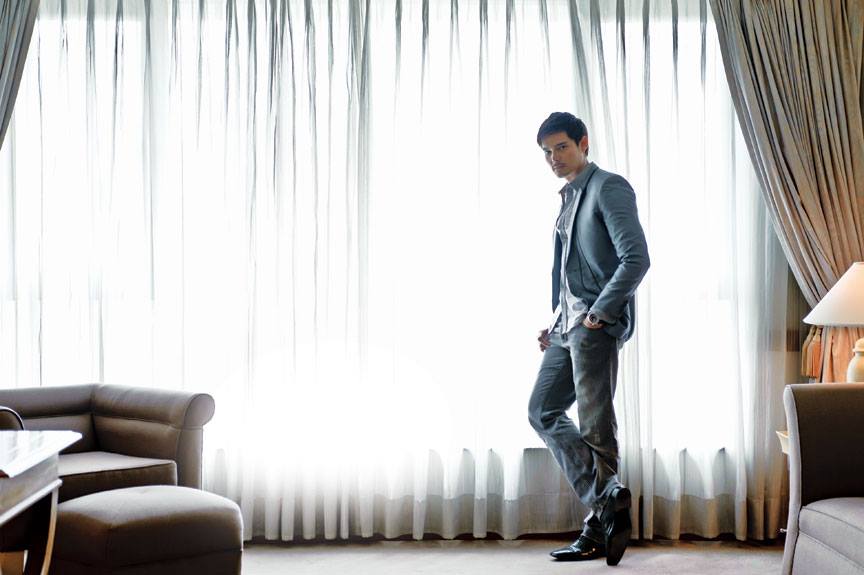 Dingdong Dantes has indeed come a long way from the 17-year-old dancer who first caught people's eyes on TV.
"We used to have 2D, and then we had 3D, and now we have 4D. I see my life and my self in the same way," he says. "Aside from perfecting your self and your craft, your country and your religion should be key areas of growth and improvement in your life as well. You should be able to balance everything.  "I am not just about my showbiz career or just about my foundation. I wouldn't be who I am now without my family and my country," he continues seriously. "It is a commitment to fulfill the bigger picture."
Iza Calzado: Amihan in Encantadia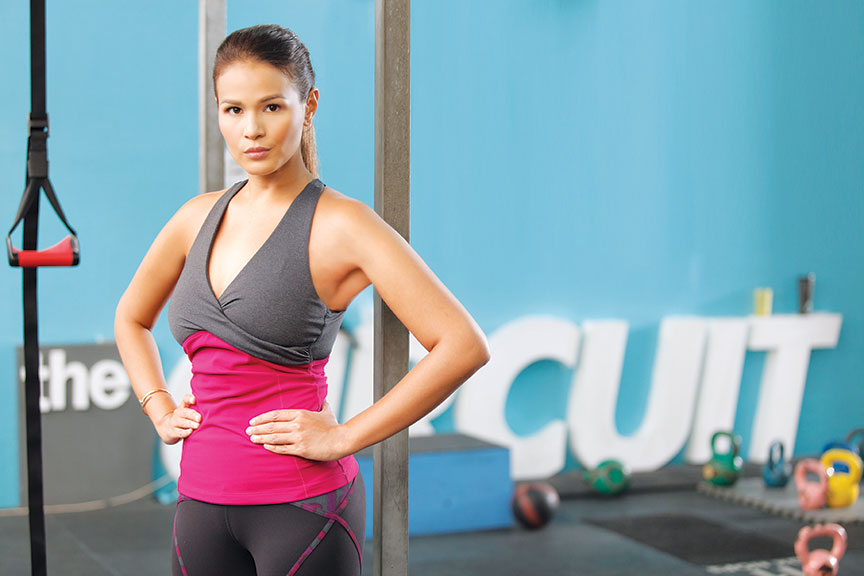 When Iza began guesting on Showtime during host Anne Curtis' absence, she was also waiting for her next soap and was engrossed in doing a Regal Films project (with the working title of Somebody to Love) under the helm of Jose Javier Reyes. She also had another unfinished movie (Right to Love) with director Adolf Alix.
With endorsements coming her way and a schedule tighter than a pair of skinny jeans, Iza finds time (mind you, quite a lot of it) for health and fitness. That's because she gives it priority. "When I'm free, I see to it that I work out — sometimes five to six times a week," says the actress, who has recently completed her first aquathlon.
With her Irish-Spanish-Filipino features , she looks gorgeously stunning, even in her workout wardrobe. But it's more than that; she glows when she walks with her head held high. Not because she's stuck-up, but because she has pride in herself.
(By DENISE ROCO |Â Photography by DIX PEREZ Â |Â Art Direction by RAMON JOSEPH J. RUIZ |Â Makeup by MIKE LARRIOSA | Hair by RJÂ DELA CRUZ |Â Shot on location at 360 FITNESS CLUB, MAKATI CITY)
Dawn Zulueta: Ynang Reyna in Encantadia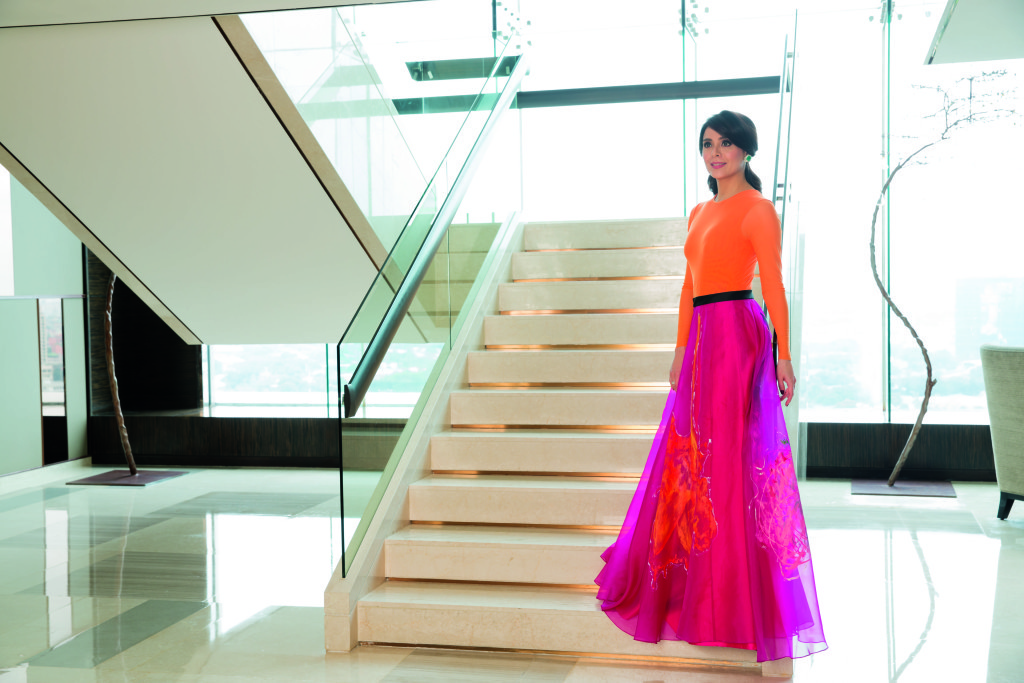 In 1991, she won both the Best Actress and Best Supporting Actress at the Filipino Academy of Movies Arts & Sciences (FAMAS) awards for the films Hihintayin Kita sa Langit and Una Kang Naging Akin, respectively. She is the only actress to have won two major categories in one ceremony.
This was followed by another impressive win in 1994, for her compelling portrayal in The Maggie Dela Riva Story, the highest grossing film of that year. She was named Box Office Queen by the Guillermo Mendoza Memorial Foundation Entertainment.
Regardless, Dawn is humbled by the recognition, because these were, indeed, hard-earned. Still, she affirms that she has other aspirations. "So far, I've truly enjoyed all the films that I've done, and was very excited about them. But lately, I'm looking for more challenges," she admits. "I'm looking for newer roles where I'm not always the mother who's losing a child. I'm bored with it," she reveals candidly.
"In your career, you will go through ups and downs, and sometimes you want to try different things — doing an indie film, for example — to break away from the routine. That's okay. You can explore your artistry, but whatever path you choose, do something that you would be proud to share with your audience," she says.
(By KRISTEL DACUMOS-LAGORZA |Â Photography by SARA BLACK |Â Creative direction by CHINO CORRALES |Â Styling by ERIC PE BENITO |Â Makeup by LALA FLORES |Â Hair by PATTY INOJALES)
Vilma Santos: Dyesebel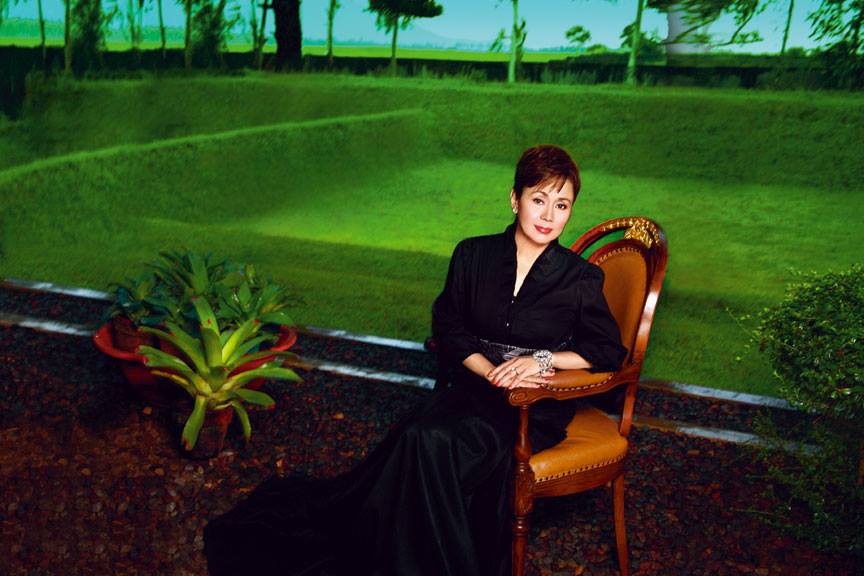 Asked if she misses making movies, this actress gives a big smile. "I miss acting, I miss my showbiz career. In fact, I already have an offer, but I will have to ask the people of Batangas first like what I used to do in Lipa. Lipeños used to ask me 'Mayor, why aren't you making any more movies? We miss seeing you act!' And I would tell them, 'You want me to make movies and then you will hit me with rumors that I wasn't going to work?' But then during flag ceremonies I would ask them, "Please allow me to make a movie, that's my racket. I earn a lot there. If you don't, then I'd steal from you'!" she says in jest.
"Definitely it's not easy," she says, admitting that she was rather alarmed that "Luis (Manzano, her son with Edu Manzano) now pays more taxes than me. I told myself, this is not a good sign anymore, I have no more income! I had so many offers in the past that I could not accept because my priority was my work as mayor since it was already my last term and I wanted to do everything to get a passing grade, so I made sure that all my projects were finished by the time my term ended."
For someone who started working at the age of nine and has been a virtual public property since her teenage years, the life of Vilma Santos-Recto is an open book. She is a "survivor for all seasons," as Philippine STAR entertainment editor Ricky Lo called her.
(By BING PAREL-SALUD |Â Photography by RAYMUND ISAAC)Â