Committed to excellence in everything they do, beginning with sourcing the finest materials to seeking only most skilled artisans to create their masterpieces, Chief Executive Officer Axel Dumas and Artistic Director Pierre-Alexis Dumas make sure they are always on top of things, both of whom are sixth-generation family members. Their prized teasure: the family-owned, world-renowned Hermès.
Manila gets a taste of this commitment to excellence with the flagship Hermès boutique located at Greenbelt 3 getting a seriously luxurious makeover.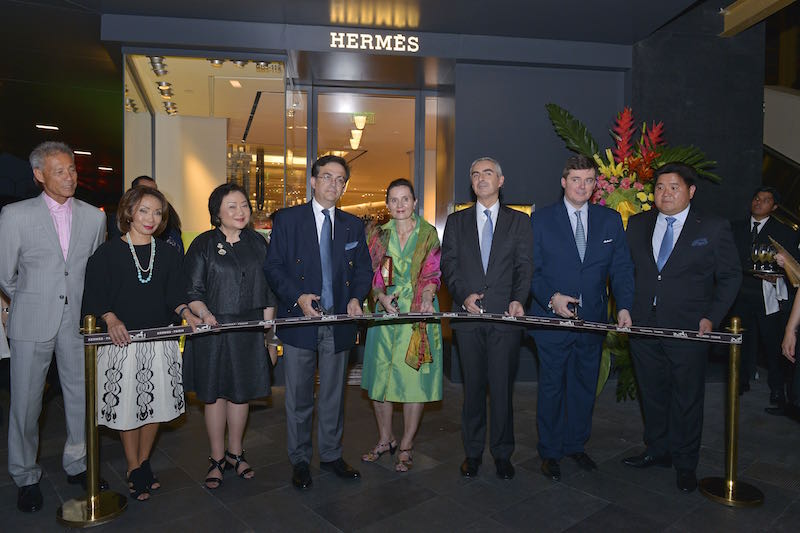 (Renato Enriquez, Maritess Tantoco Enriquez, Zenaida Tantoco, Thierry Mathou, Cecile Mathou, Eric Festy, Christophe Frassa and Anton Huang)
(The new Hermès façade)
The brand's motif Ex Libris is prominently featured and lit by Grecque lighting, which was originally meant for the Faubourg Saint-Honore boutique in Paris in 1925.
Now with two floors, a transparent elevator to transport shoppers and uniquely designed nooks dedicated to each section in the boutique, the renovated space oozes exclusivity and feels more like a chic Parisian's apartment than a store in a bustling commercial area.
Dedicated to the brand's equestrian collection, finely-made accessories, shoes, women's silk, personal items in enamel, timepieces, jewelry, canvas creations and leather goods that include luggage and handbags, the L-shaped ground floor is heaven on earth for Manila's most fashionable women. To elevate the luxury shopping experience, an area is particularly designed for women's apparel, complete with a fitting room and a separate washroom.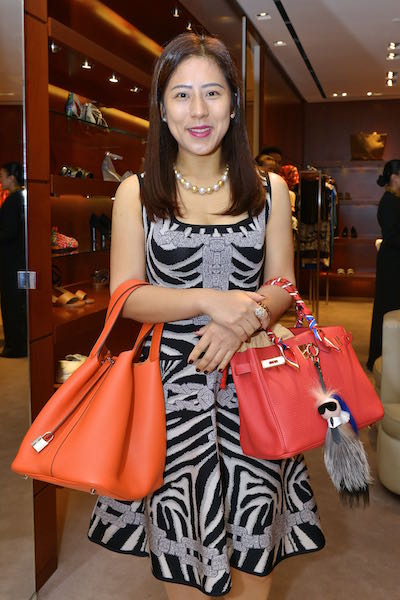 (Claire Mercado)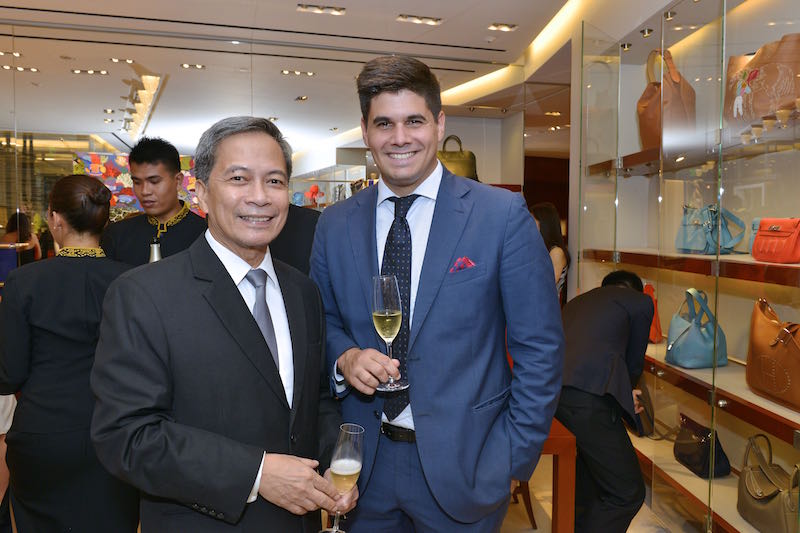 (Nes Jardin and Pablo Arguelles)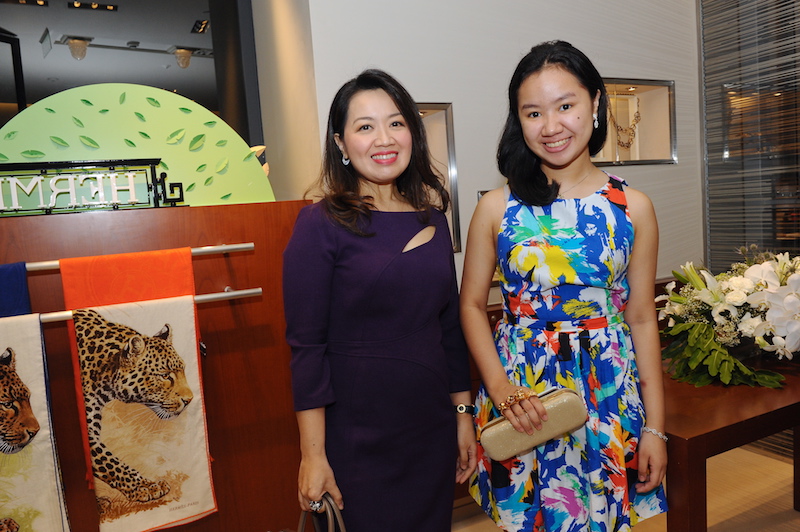 (Marissa Florete Gorriceta and Bettina Gorriceta)
(Joy and Dindo Martinez)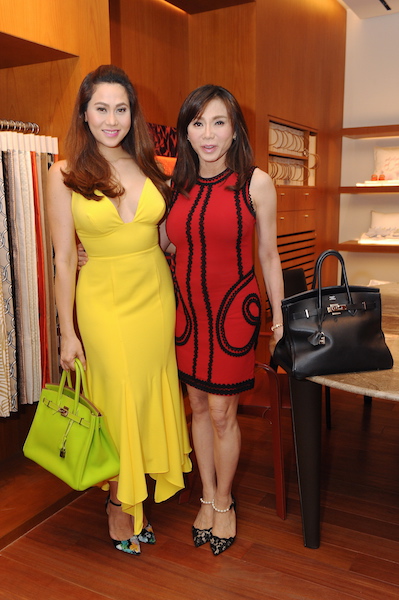 (Cristalle Belo Henares and Vicki Belo)
Meanwhile, the complete men's ready-to-wear collection that features accessories, shoes and ties are on the upper floor. This area also houses a convenient fitting room and the posh VIP room. The perfumery and the beach collection are also located on this floor.
Interestingly, the boutique also houses a cute selection for its infant line.
The expanded boutique not only has fashion items, but also boasts of the La Maison section that's all about the brand's furniture and home accoutrements. It impressively lays out tableware, cushions and pillows, linens and wall fabrics and wallpaper samples in well-decorated dining room, living room, and office and work nooks.
Seven years after its grand opening in Manila, Hermès invited old and new lovers of the brand to its reopening with a visit to the boutique and an equally lavish afterparty.

(Hermès office and living room areas)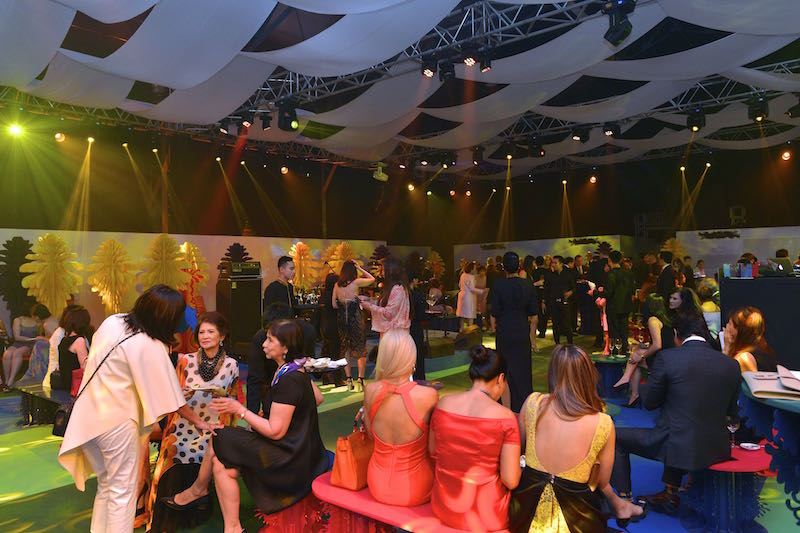 (The afterparty venue)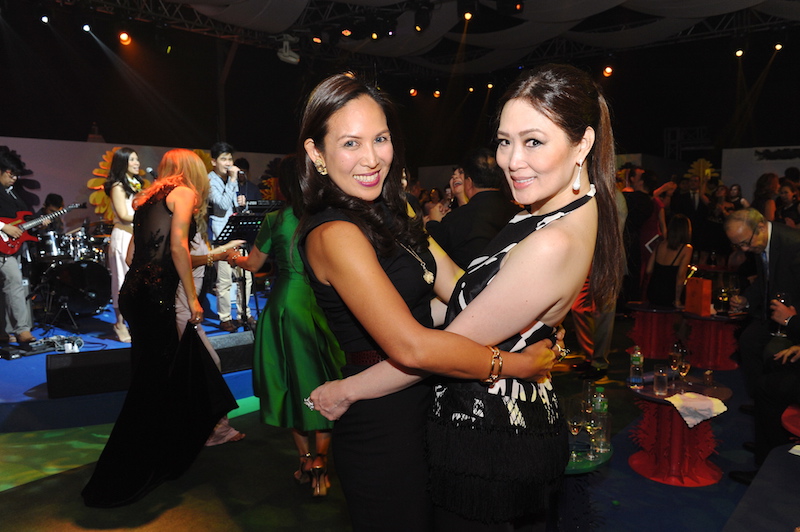 (Christine Francisco and Linda Ley)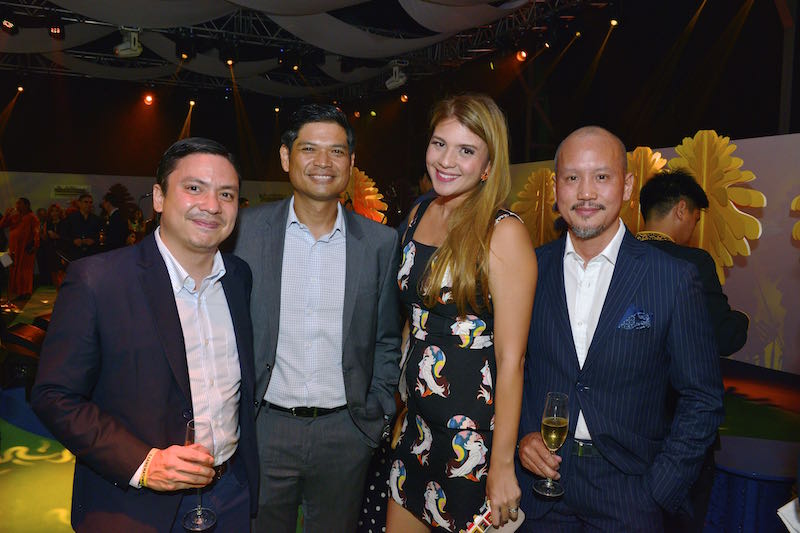 (Paolo Reyes, Jose Moreno, Juana Yupangco and Rick Yupangco)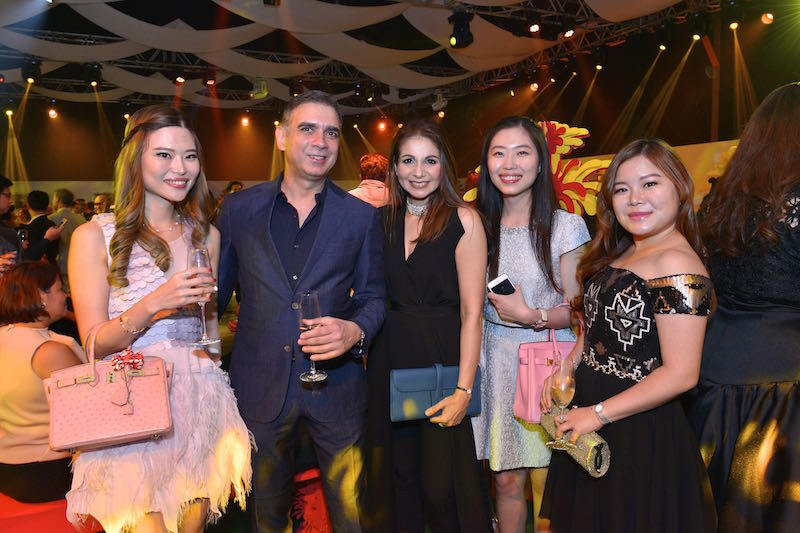 (Jiajia Huang, Sunil Uttamchandani, Serla Russell and Jalia Huang)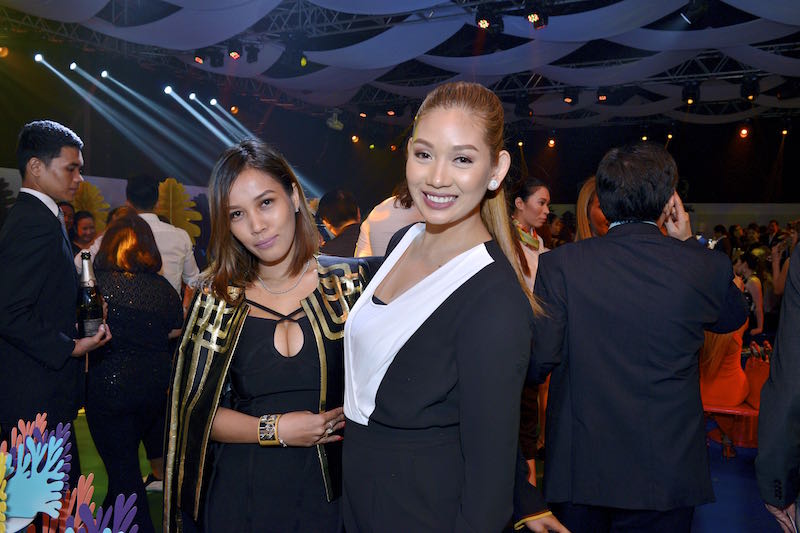 (Karla Wilson, Chesca Carrere)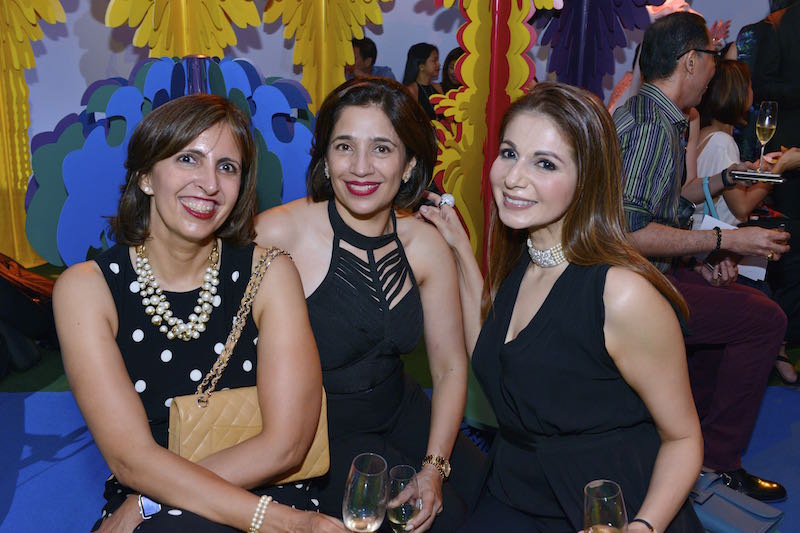 (Kareena Tulsiani, Geeta Dargani and Serla Russell)