Most Filipinos associate train rides with the daily grind; nothing special, nothing exciting, definitely nothing to look forward to.
It's time to change that.
Let The Rocky Mountaineer Tour break down everything you know about locomotive travel and rebuild it from the first steel railroad bar down to the final spike.
The Rocky Mountaineer Tour takes you around Western Canada's natural wonders. See that part of the world the way it was meant to be seen; up close, all-natural, unspoiled by human touch, exactly the way it was a hundred years ago when man and wild lived side by side.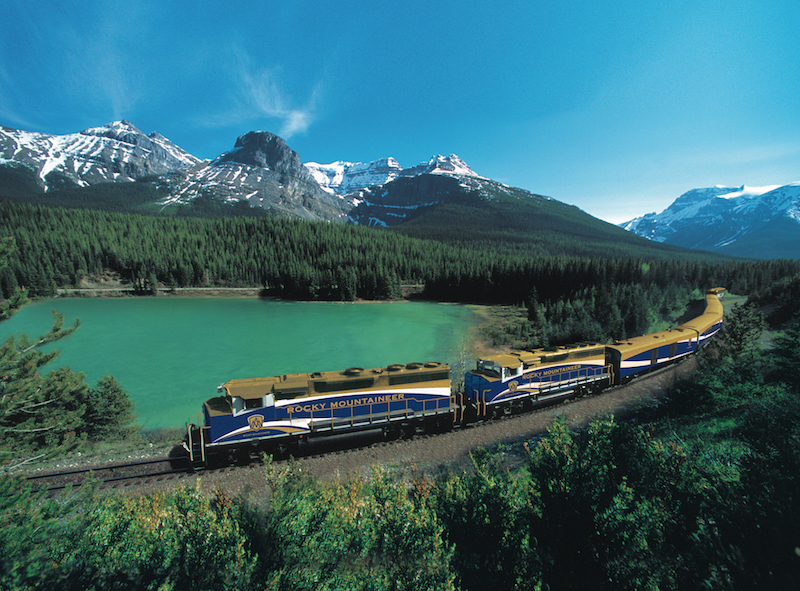 (Untouched and unspoiled natural wonders of Western Canada)
Fall for a skyline of a different kind — one that's filled with regal snow-capped mountains, towering forests and skies as clear as gem blue lakes below. Play a game with passengers and try to spot a black bear. A clue? Spot berry bushes first, they love to feast on them.
The only interruptions to your moments of reflection are the stories and folklore your tour guides will share as you zoom past historical landmarks and areas.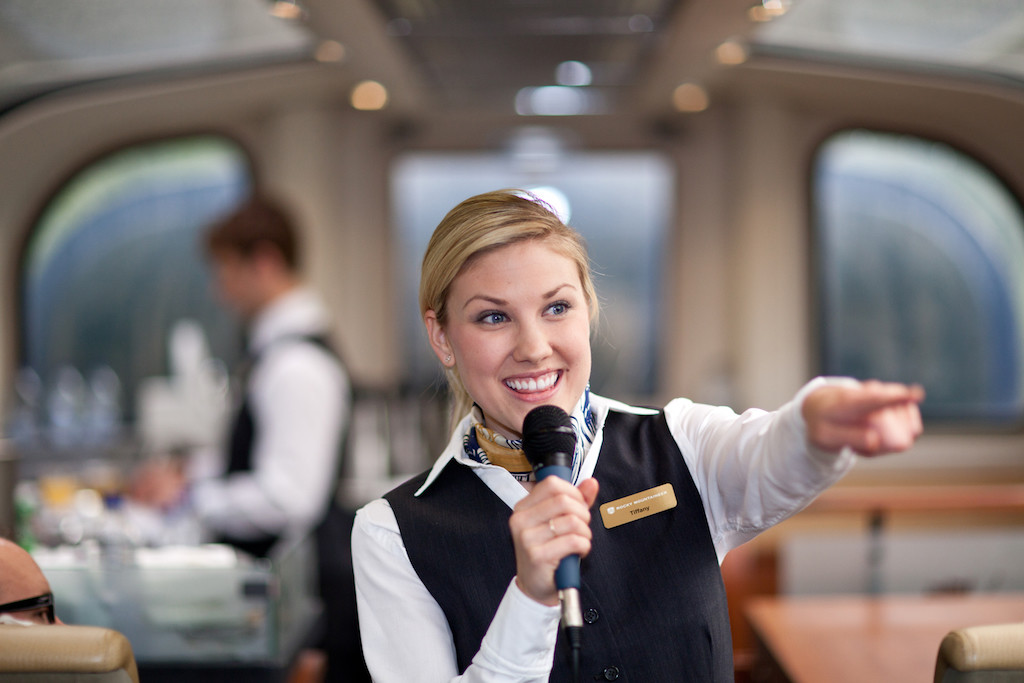 (Expert tour guides keep the tour interesting ad upbeat at the right moments)
Hungry? Not a problem. Executive chefs use only local produce for creations like Eggs Benedict with Tarragon Hollandaise, Creamy Canadian Barley Risotto, Fluffy Whole Wheat and Buttermilk Pancake — all favorites of the region you're touring.
You've travelled by car, bus, plane, boat and ship and even on foot for the more adventurous, but how many times have you comfortably sat in a modern, fully equipped, mighty fine train, purely for leisure and relaxation?
The Rocky Mountaineer Tour is calling. Don't get left behind!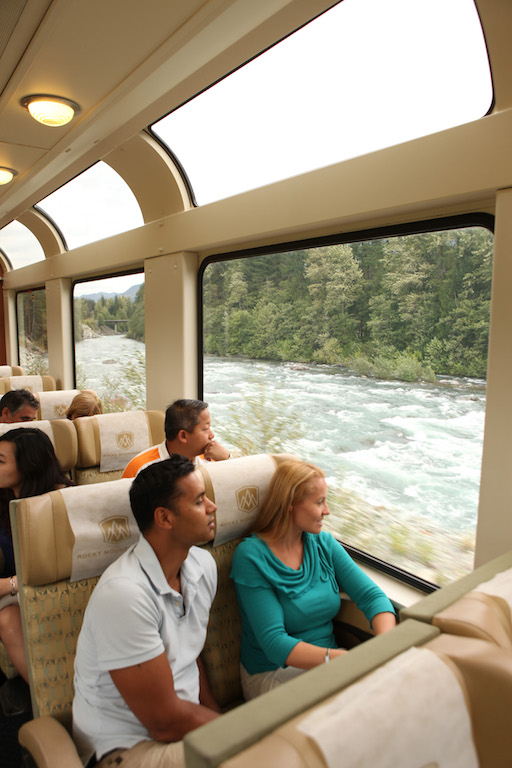 (Choose between GoldLeaf and SilverLeaf cabins, both with their unique features)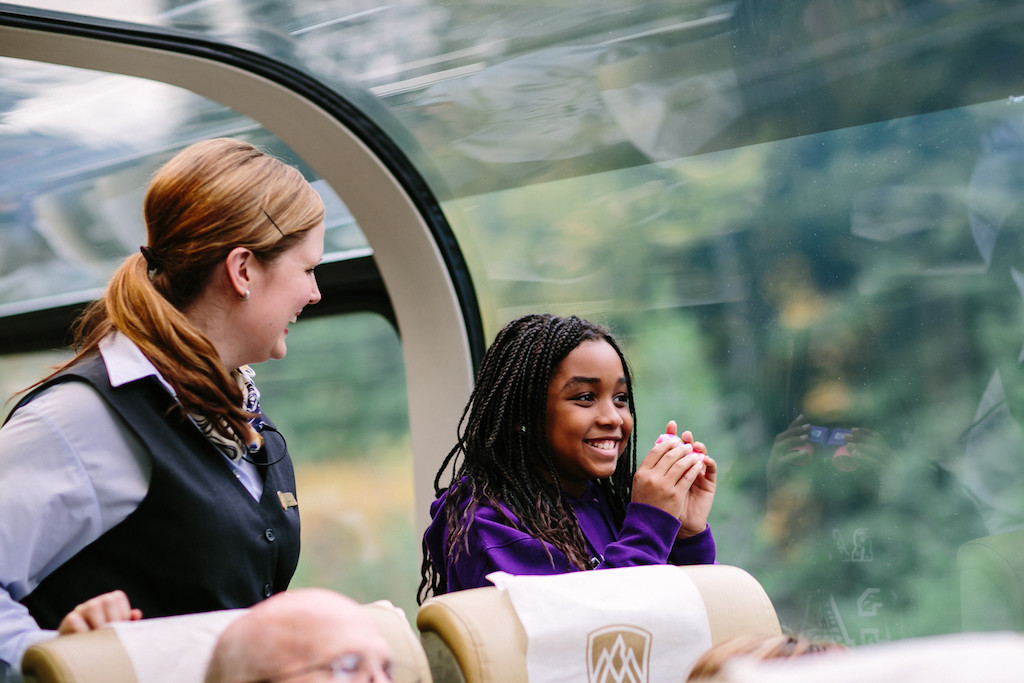 (The Rocky Mountaineer Tour is great for fun travelers of all ages!)