For 100 winners in 100 days, it can take them anywhere.
100 is a big number for Philippine National Bank (PNB)Â this year, as 2016 marks their centennial.
To show just how thankful they are to clients who have made PNB their bank of choice for all those years, PNB  set up a grand raffle in partnership with Philippine Airlines that rewards 100 PNB MasterCard cardholders with 100,000 Mabuhay Miles each for the next 100 days, beginning June 1 until September 8, 2016.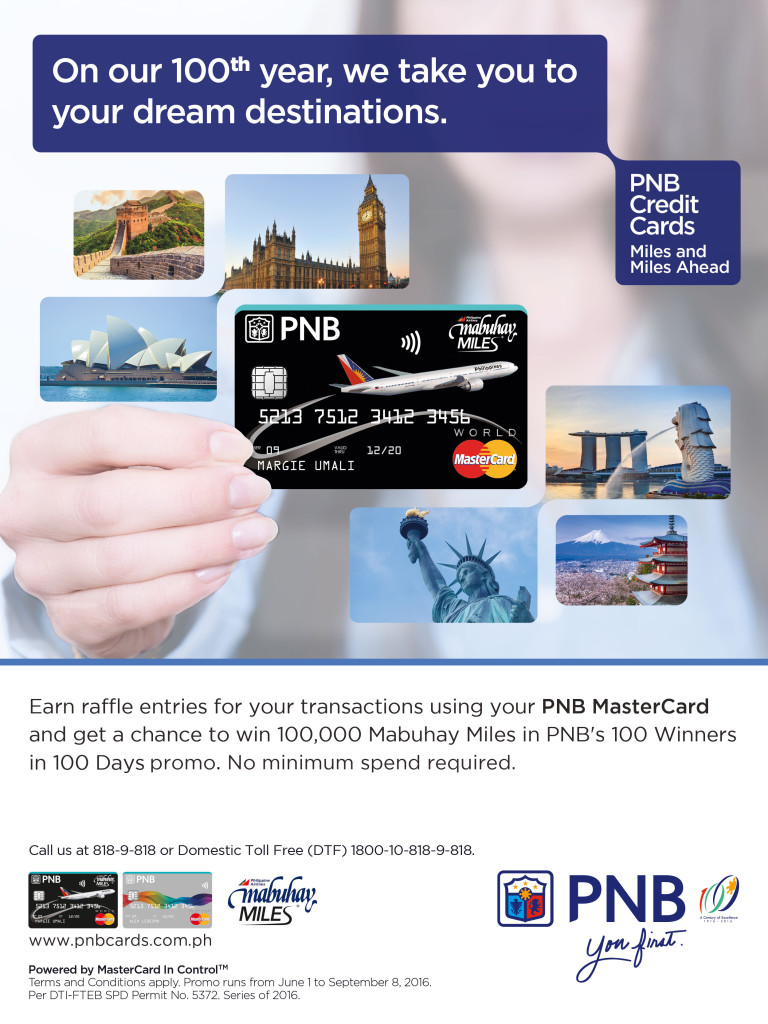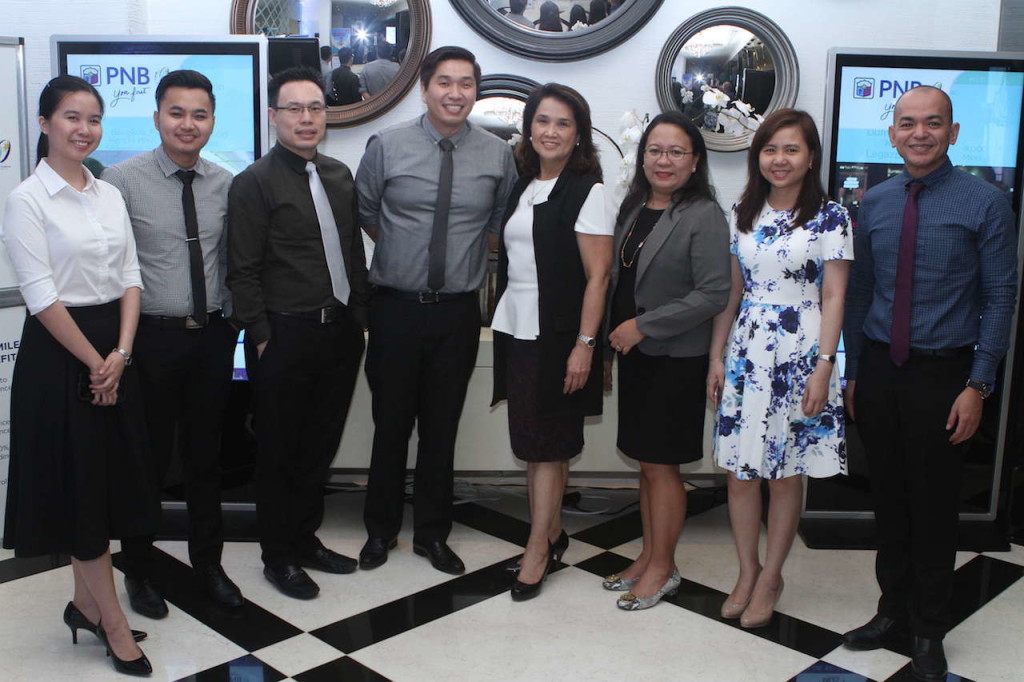 (PNB Credit Cards Team: Gianne Tantamco, Melendhel Hernandez, Johann Gan, Michael Lee, Annie Umali, Lenie Hong, Catherine Peñaranda and Chris Quiros)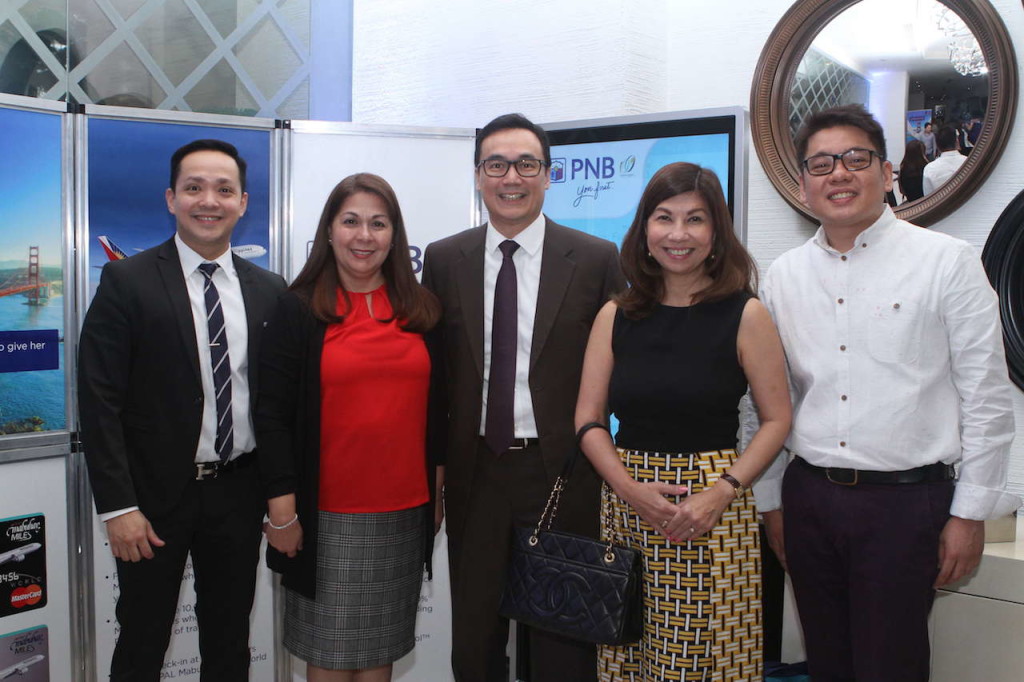 (Mike Miranda, MasterCard Vice President, Judith Dayrit, MasterCard Philippines Vice President Martin Reyes, PNB Chief Marketing Officer, Joanne Rae Ramirez, Editor in Chief of PeopleAsia and Kit Javier Jr, Philippine Airlines Digital Marketing Manager)
"We thought that it is very timely for us to commemorate the 100th year anniversary of our bank with a large scale promotion that signifies our appreciation for our clients' continued patronage," says PNB credit cards head Annie Umali. "We want this to be very meaningful, not just for PNB, but also for our cardholders, and we decided on indulging their passion for travel by creating the 100 Winners in 100 Days Raffle Promo."
Cardholders qualify by making eligible retail transactions with no minimum amount. They must also have a Philippine Airlines Mabuhay Miles account, as awarded miles will be credited to it.
Raffle winners can choose from destinations like Hong Kong, Vancouver, Melbourne, London, Guam, Seoul, Bali, Osaka, New York and more!
For more information, visit www.pnb.com.ph.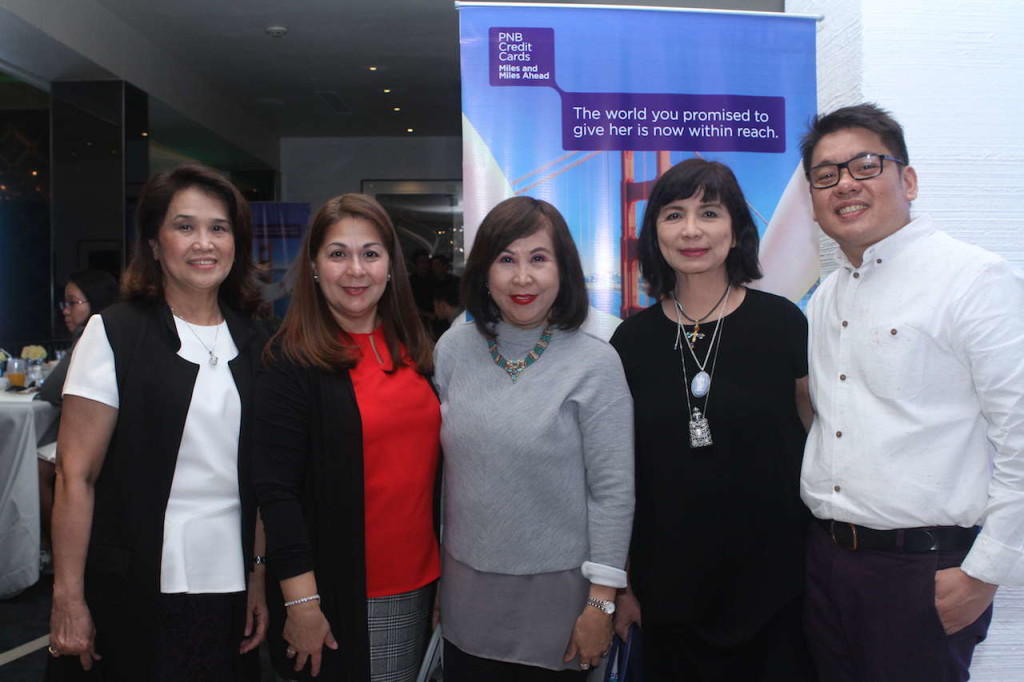 (Annie Umali, PNB Credit Cards Head, Judith Dayrit, MasterCard Philippines Vice President, Joy Buensalido, Buensalido and Associates Public Relations, Millet Mananquil, Lifestyle Editor of Philippine STARÂ and Kit Javier Jr, Philippine Airlines Digital Marketing Manager)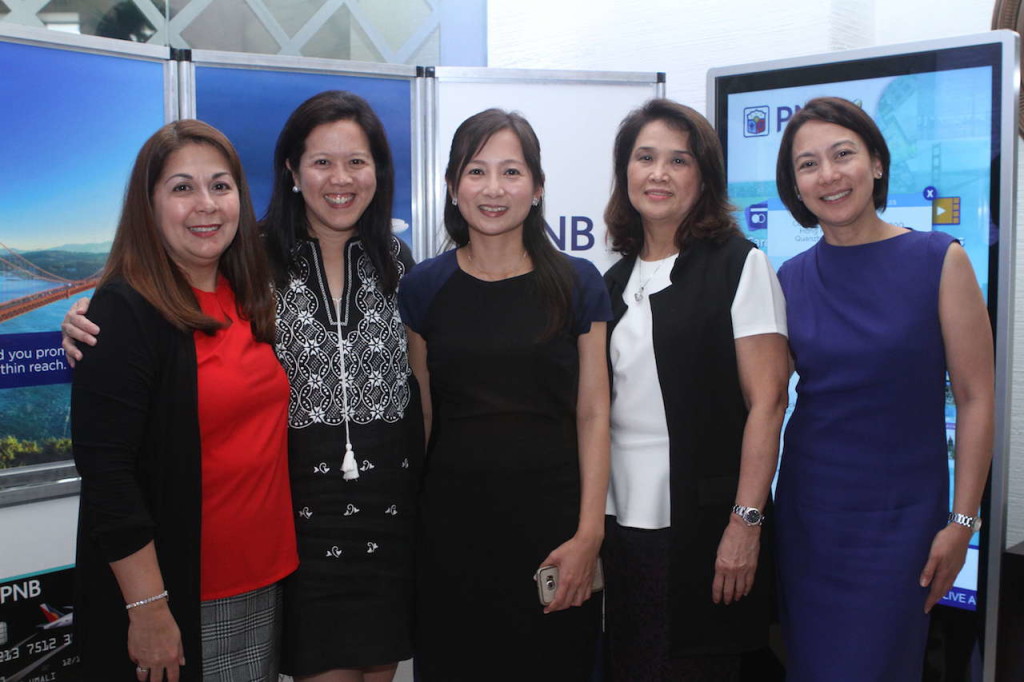 (MasterCard Philippines Vice President, Yvette Fernandez, Editor in Chief of Town and Country, Mayette Cassanova, Philippine Airlines Assistant Vice President-Loyalty Programs, Annie Umali, PNB Credit Cards Head, and Ailea Zialcita, MasterCard Philippines Vice President)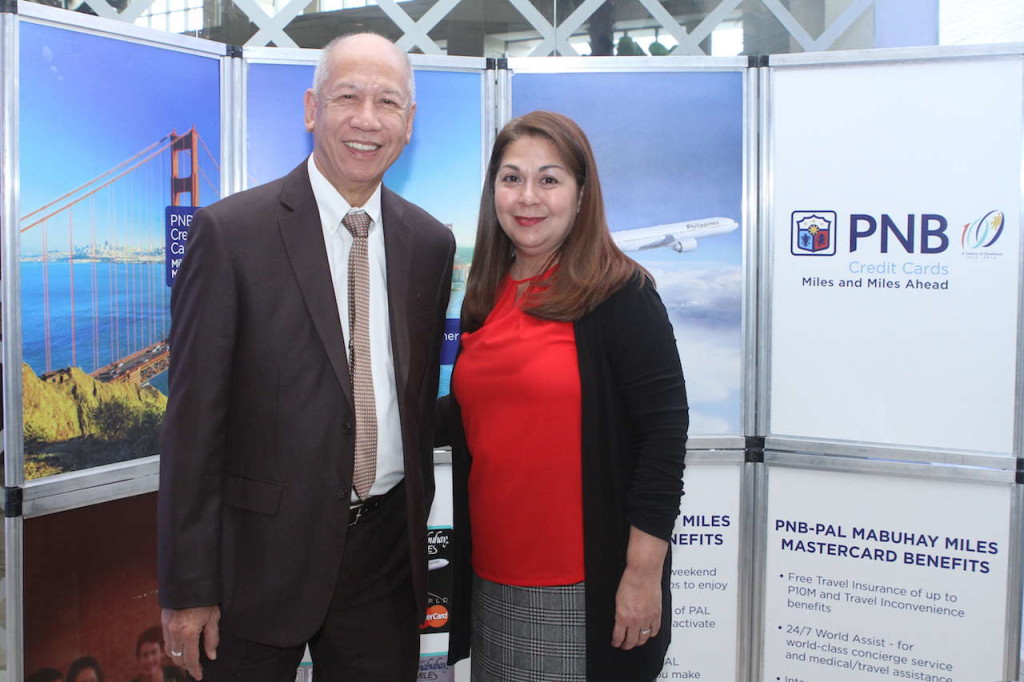 (President Reynaldo Maclang of PNB together with Judith Dayrit, MasterCard Philippines Vice President)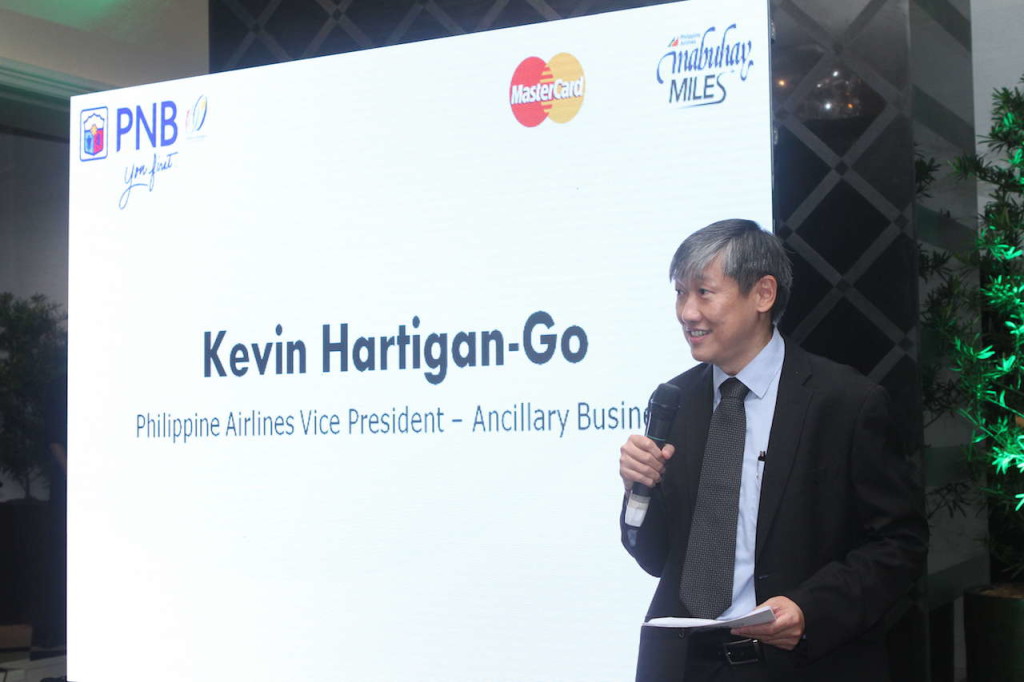 (Kevin Hartigan-Go, in his message to guests, said that Philippine Airlines continues to enrich the travel experience for Filipinos by flying them to the best destinations in the country and around the world.)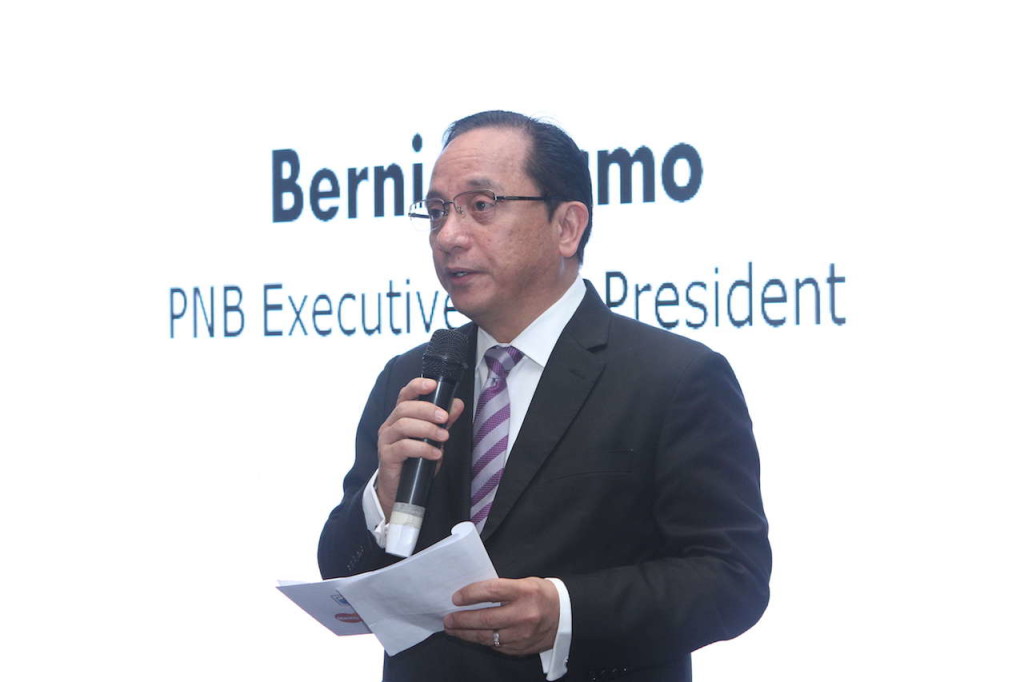 (Bernie Tocmo shared how PNB consistently strives to put "You First," and in celebration of its centennial year, PNB Credit Cards created the 100 Winners in 100 Days Raffle Promo to show its appreciation for the continued support of cardholders.)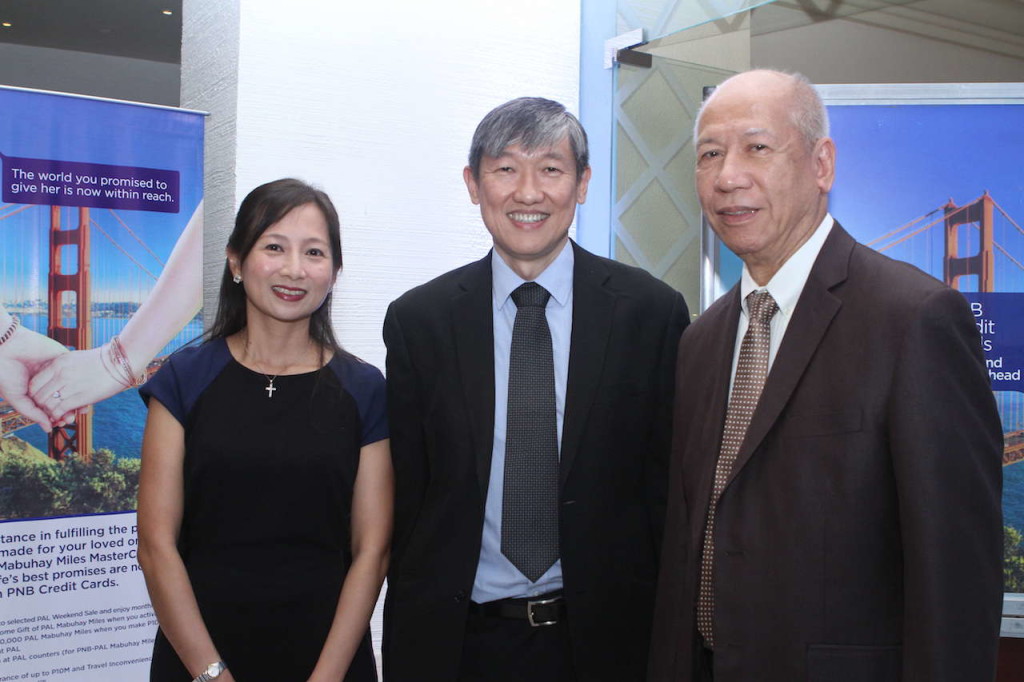 (Mayette Cassanova, Philippine Airlines Assistant Vice President-Loyalty Programs, Kevin Hartigan-Go, Philippine Airlines Vice President-Ancillary Business and Reynaldo Maclang, PNB President)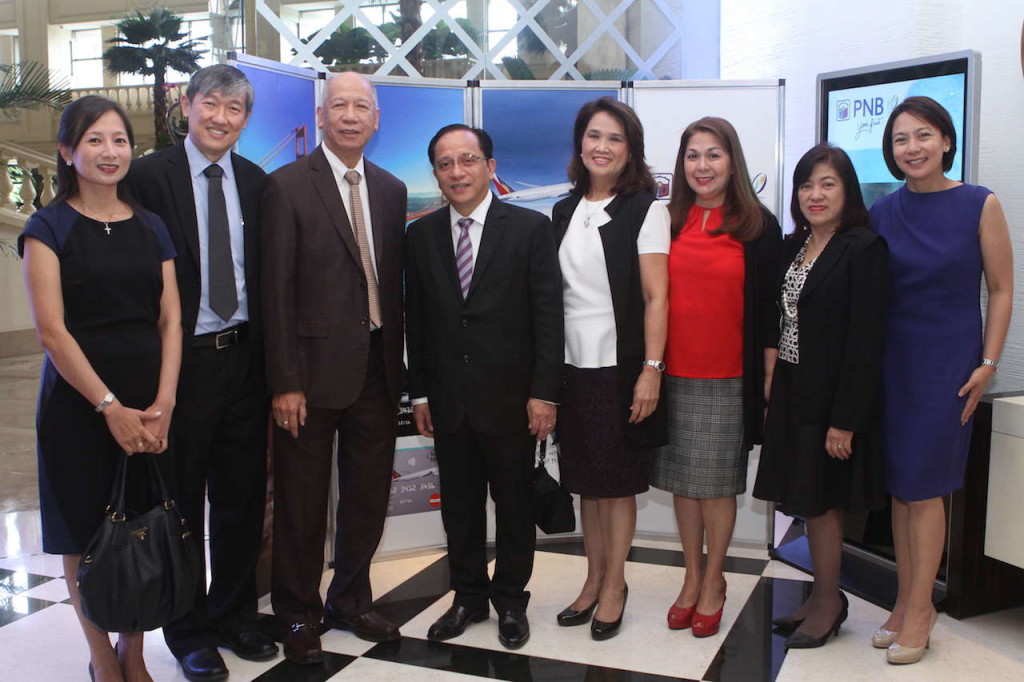 (Philippine National Bank together with MasterCard and Philippine Airlines launched its 100 Winners in 100 Days Raffle Promo to the media and special guests. 100 PNB MasterCard cardholders are set to win 100,000 Mabuhay Miles each in 100 days from June 1- September 8, 2016.)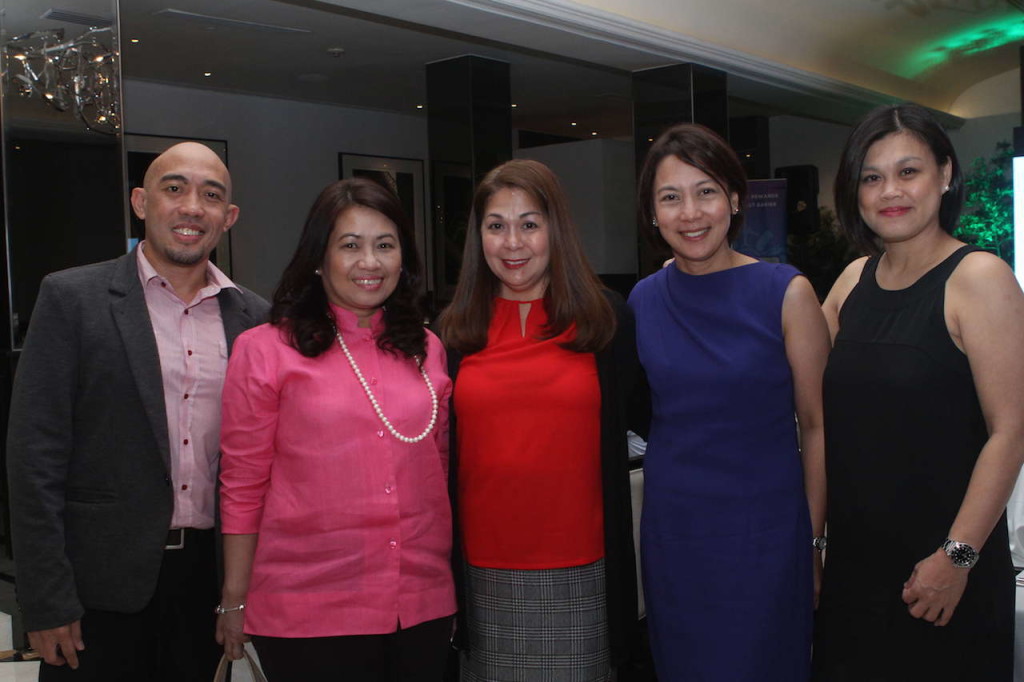 (Snooker Jaranilla, Philippine Airlines Assistant Vice President-Online Sales, Debbie Cuyegkeng Philippine Airlines Assistant Vice President-Product and Research Development, Judith Dayrit, MasterCard Philippines Vice President, Ailea Zialcita, MasterCard Philippines Vice President)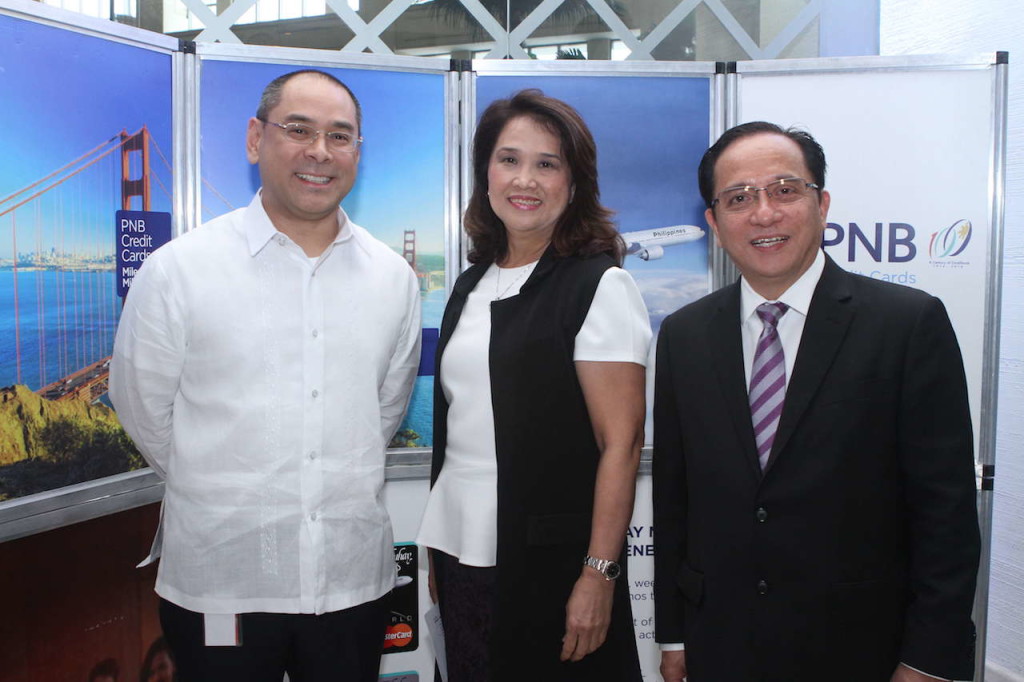 (Chris Paraiso, Vice President MasterCard Philippines, Annie Umali, PNB Credit Cards Head, Bernie Tocmo, PNB Executive Vice President)