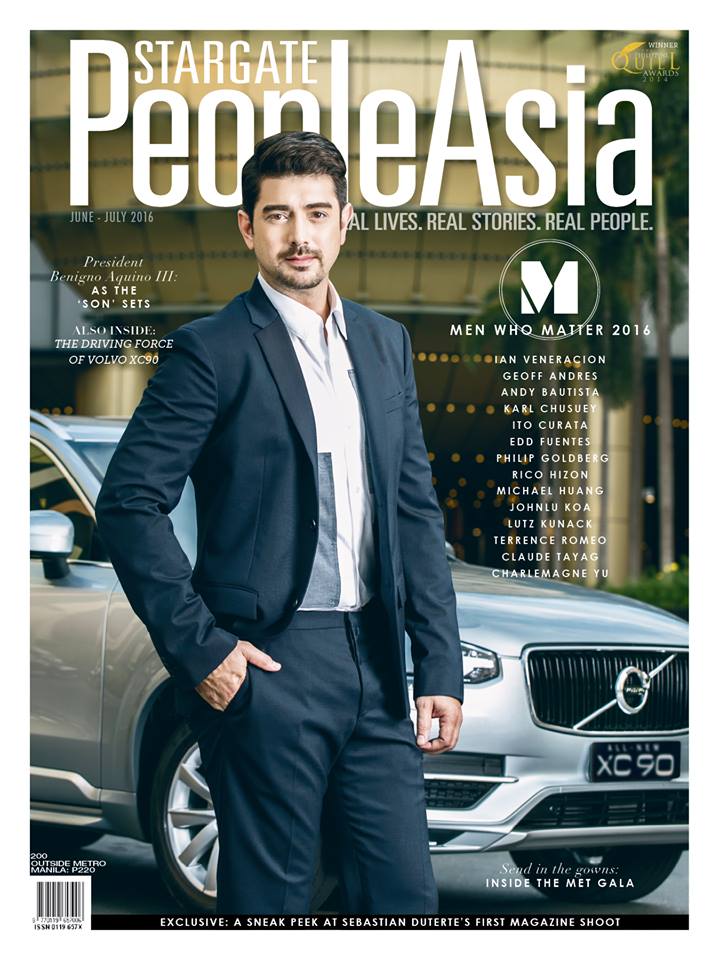 (PeopleAsia's June-July 2016 issue)
PeopleAsia trains the spotlight on fourteen extraordinary gentlemen with its recently released June-July 2016 Issue. On the cover is actor, family man and licensed pilot Ian Veneracion, who leads the 11th edition of the magazine's "Men Who Matter" awardees.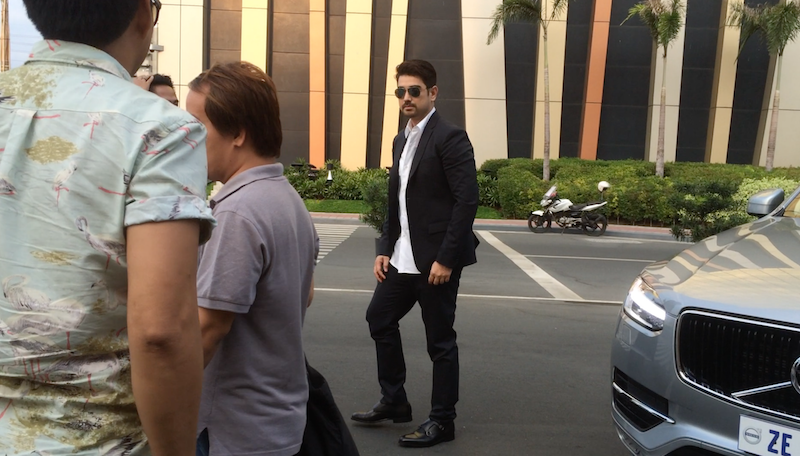 (BTS: Ian being groomed for his cover at the City of Dreams)
Photographed in the City of Dreams, the Pangako Sa 'Yo star talks about the renaissance of his dreamboat status as an actor at 41, after he played the role of Eduardo Buenavista in the reboot of ABS-CBN's iconic teleserye. Having gone a long way from being Joey de Leon's onscreen son from their Joey & Son days, Ian reveals that the key to his lasting success in the biz are his professionalism and discipline.
Joining Ian on the list are US Ambassador Philip Goldberg, whose tenure in the Philippines has been marked by historic milestones such as the state visit of US President Barack Obama; and Comelec chairman Andres Bautista, who is widely credited for the success of the recent presidential elections.
A number of business leaders also made it to PeopleAsia's "Men Who Matter" 2016 list, namely The French Baker and Van Laack's Johnlu Koa, Rustan Marketing Corp. and SSI Group's Michael Huang, Empire East Land Holdings Inc.'s Charlemagne Yu and systems integration firm Fritz & Macziol's Lutz Kunack.
The tourism industry also captures the limelight with the inclusion of City of Dreams Manila property president Geoff Andres and Henann Resort's vice-president for marketing Karl Chusuey on the roster.
Rounding off this year's "Men Who Matter" list are other world-class Filipinos such as BBC news anchor Rico Hizon, public relations guru Edd Fuentes, renowned fashion designer Ito Curata, celebrity chef Claude Tayag and award-winning basketball player Terrence Romeo.
PeopleAsia's June-July 2016 issue comes complete with a feature on outgoing President Benigno S. Aquino III, whose term (which ends on noon of June 30, 2016) was marked with unparalleled economic growth, among others.
The magazine also gives a sneak peek at Presidential son Sebastian Duterte's first magazine shoot – a prelude to a highly anticipated special issue, which PeopleAsia will release later in June.
PeopleAsia magazine is now available in leading newsstands and bookstores nationwide, and will be available on Magzter, the Apple Store and Google Play on June 15. For more information, please call Bong at (02) 892-1854 or visit the Stargate PeopleAsia Facebook page.

(The Men who Matter Awardees for 2016)