The modern, working woman has better things to do than just sit around and look beautiful.
Although she is definitely prettier than ever in this day and age, her beauty digs deeper and surpasses face value. Being empowered, headstrong, decisive, adaptable, intelligent and independent are now all part and parcel of the complete package of the 21st century lady.
As women of this caliber, Rissa Mananquil-Trillo and Jacqe Yuengtian-Gutierrez, founders of homegrown cosmetics brand Happy Skin, understand what ladies like them look for when it comes to beauty.
Rissa and Jacqe know that that classic pair of power pumps and new midi skirt are absolutely lovely on their own, but trust the founders of Happy Skin to offer the finishing touch to any outfit with their newest offerings out this month.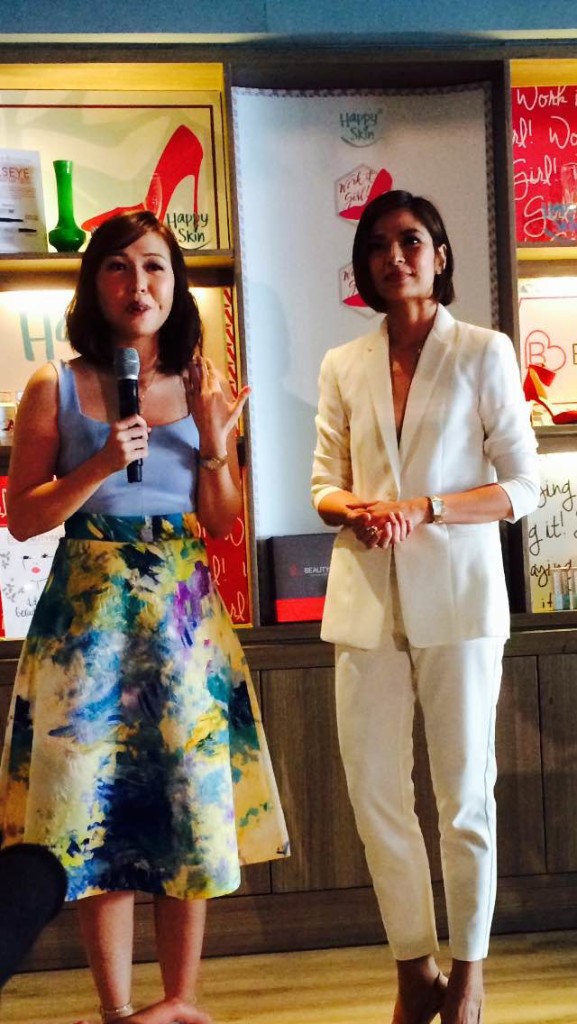 (Rissa Mananquil-Trillo and Jacqe Yuengtian-Gutierrez at the launch of new collection Work it, girl!)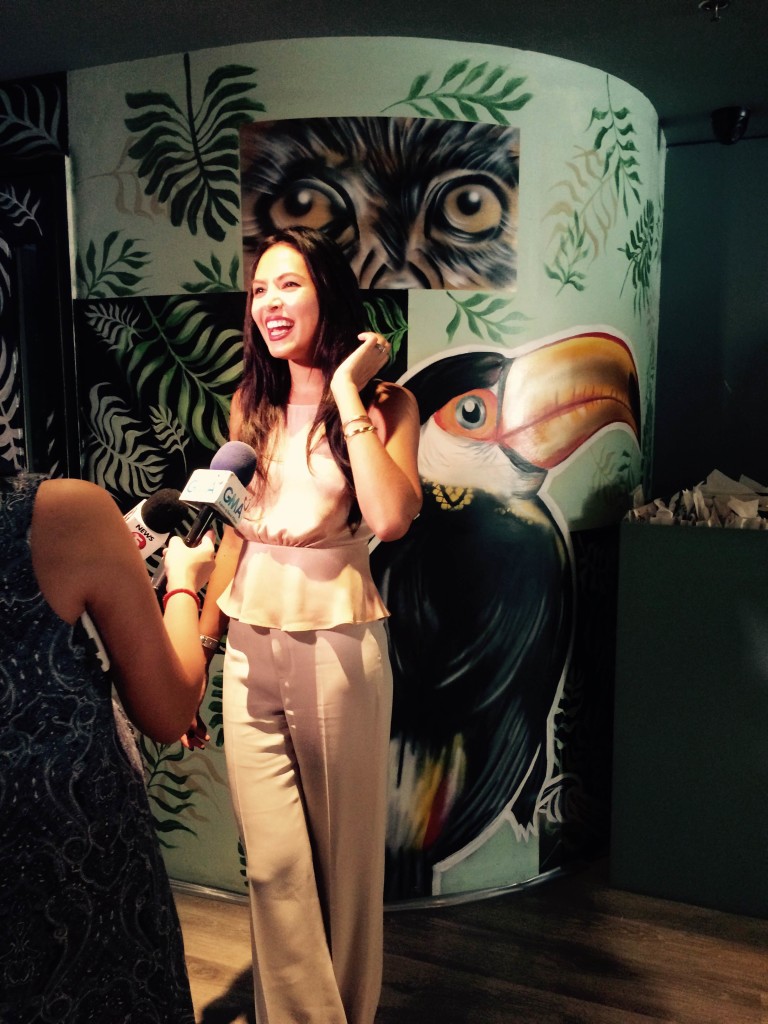 (Power woman Maggie Wilson sporting a nude lipstick shade from the new Happy Skin collection)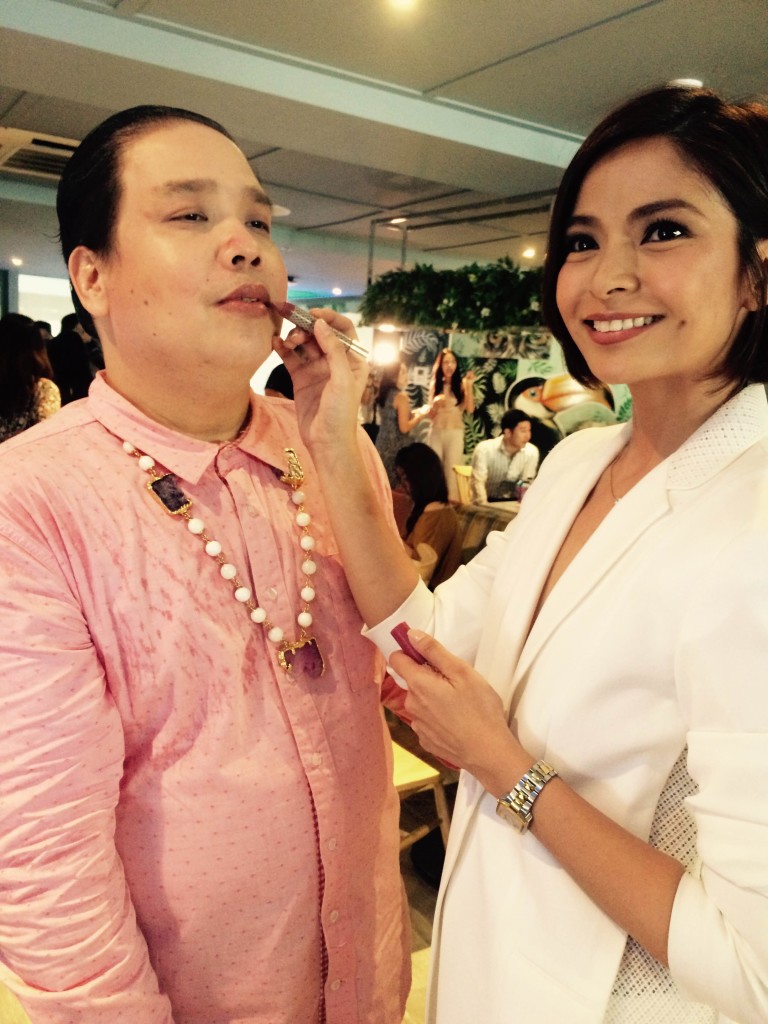 (PeopleAsia features editor Greggy Vera Cruz gets a mini makeover  by Rissa Mananquil-Trillo)
Welcome their newest Work it, girl! collection into your kikay kits, a collection that's dedicated to this kind of woman.
"Whether they're executives, entrepreneurs, or full-time homemakers, we know how much work women put into their days. So while they fulfill their chosen paths and passions, we want to make it easier for them to look effortlessly polished, with the help of must-have makeup tools," points out Reena Rosario, merchandise general manager of Beauty Bar, Stores Specialists, Inc (SSI).
The Bullseye Perfect Brow Trio is the first of its kind in our market. It's one of the first in the market to "offer a brow pencil, brow powder, and a spoolie brush in a single pen," says Jacqe. It even contains Argan oil to keep eyebrow strands healthy and nourished.
When it comes to their signature Shut Up & Kiss Me Moisturizing Lippies, "we wanted to offer women trendier nude colors, like a rich brown and a terracotta nude," added Rissa. There's one called Wonder Woman, a powerful espresso shade, and another called Slaying It! which is a commanding terracotta brown.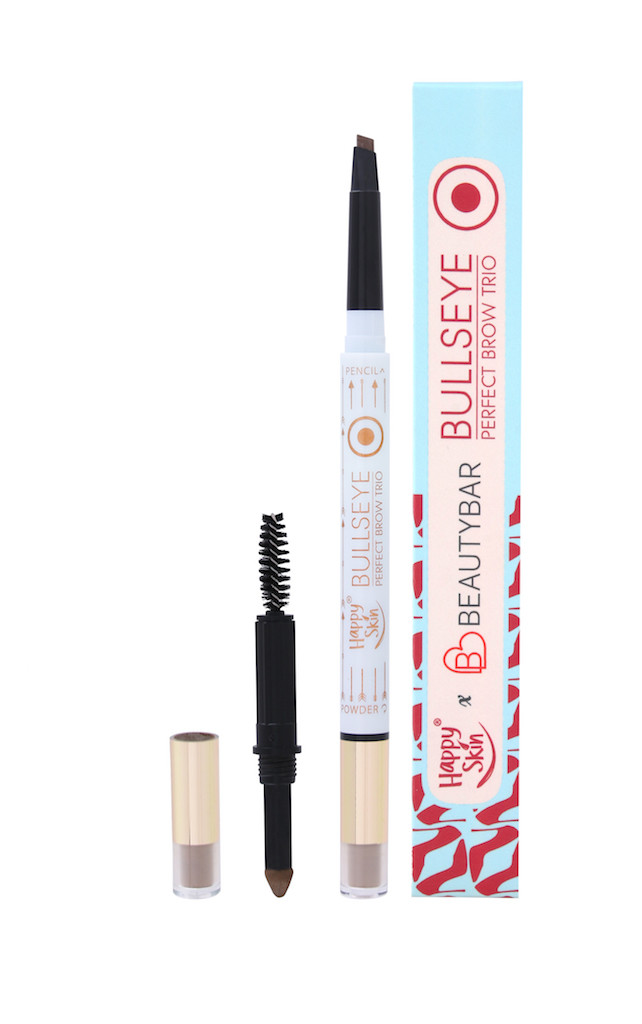 (The 3-in-1 eyebrow pen that's a time-saver and a godsend for ladies with jam packed schedules)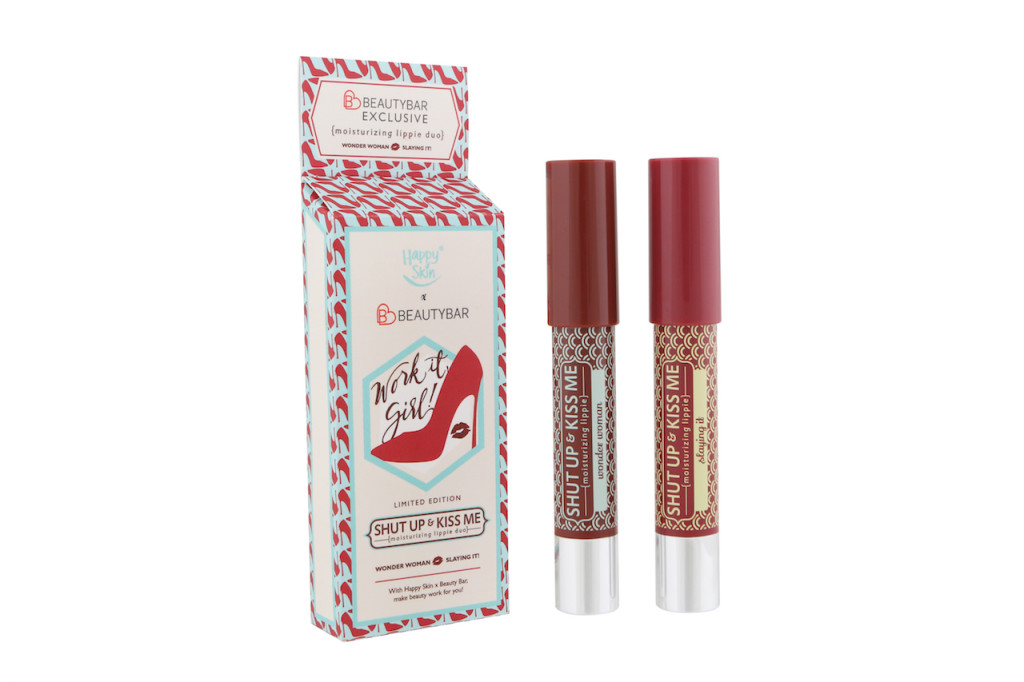 (Perfect the no makeup makeup look with these effortless nudes)
The collection is a ode to long-time partner Beauty Bar of Store Specialists Inc. It's also a first for Beauty Bar, making this collection its first ever collaboration with a cosmetics brand.
"As the country's first beauty hub, Beauty Bar has established itself as a woman's go-to store when she's about to make her first serious makeup purchase," explains Rissa. "It's an honor that they singled out our homegrown brand for their first collaboration."
Women can pre-order these items and avail of special discounts or wait until they're released in selected Beauty Bar stores on June 18. For more details, visit beautybar.com.ph and happyskincosmetics.com.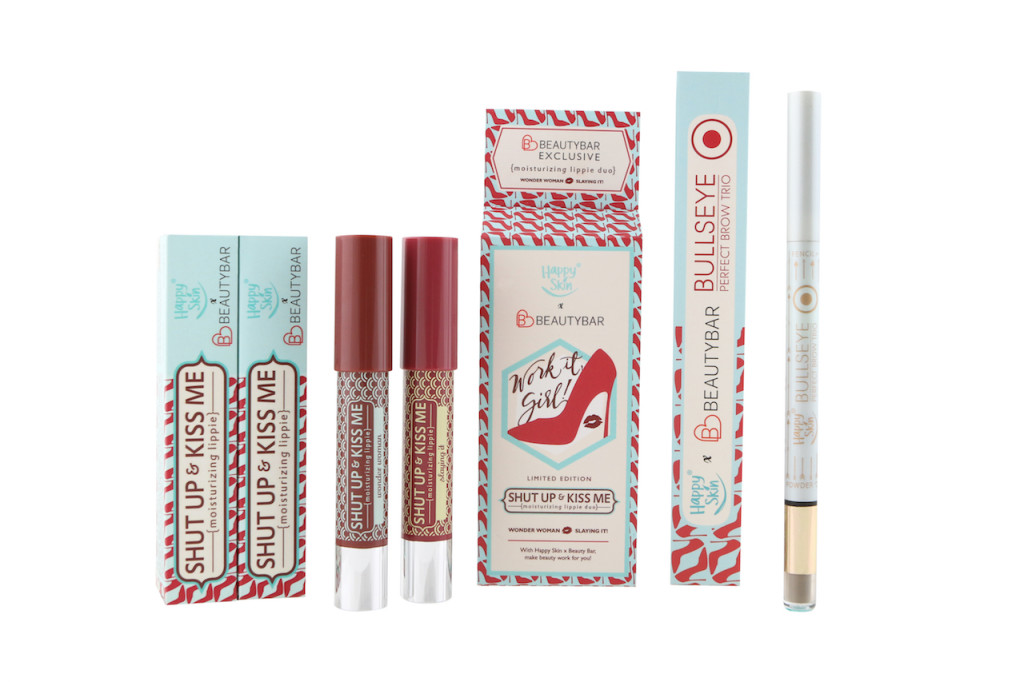 (The power woman's must haves from Happy Skin)