With sun, sand and sea in infinite abundance, it's no wonder the Philippines has become a rising star for tourists who'd like to bask in the glory of eternal summers.
Armed with this knowledge, Hong Kong Land and Taft Properties put their minds together in a collaboration that resulted in the selection of Mandaue City, Cebu to develop – future location of Mandani Bay, a mixed-use waterfront community that's set to ride the waves of Cebu's consistent and massive development.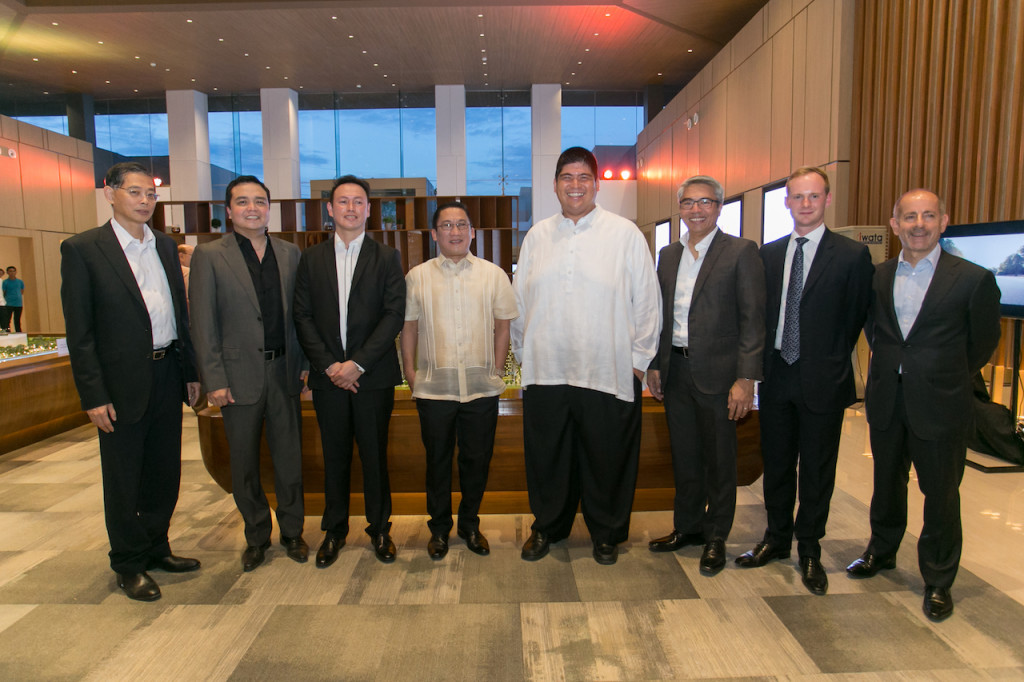 (Taft Properties Chairman Jack Gaisano, Taft Properties Chief Marketing Officer Ryan Villaflores, Mandani Bay Project Director Gilbert Ang, Mandaue City Mayor Jonas Cortes, Cong. Luigi Quisumbing, Taft Properties Chief Operating Officer Christopher Narciso, Chief Representative of Hongkong Land in the Philippines Finn Carew, and Vicsal Holdings Co. Group President and Chief Operating Officer Christopher Beshouri)
Located along the Mactan Channel, the 20-hectare waterfront project was launched last May 19 in a spectacular affair that celebrated Cebuano culture and creativity, providing a glimpse to what life can be like for Mandani Bay residences and visitors.
The program was capped off by fireworks and a ceremony to formally open the doors to the Mandani Bay 1,500-square-meter showroom.
The showroom is designed by prestigious international architects, engineers and designers, all of whom have made sure that every detail meets the highest global standards.
Cutting the ribbon were Chief Representative of Hong Kong Land in the Philippines Finn Carew, Taft Properties Chief Operating Officer Christopher Narciso, Taft Properties Chairman Jack Gaisano, Hongkong Land Executive Director Robert Wong, incumbent 6th District Congressman and Mandaue City Mayor-elect Luigi Quisumbing, Mandaue City Vice-Mayor elect Carlo Fortuna and Cebu Vice-Governor-elect Agnes Magpale.
Also in attendance was incumbent Mandaue City Mayor and Cebu Sixth District Congressman-elect Jonas Cortes and Cordova Mayor Adelino Sitoy.
The recently crowned Miss Mandaue 2016 Malka Shaver and Second Runner-up Luzenne Jones also graced the event.
Visit the Mandani Bay Show Gallery located at Mandani Bay, corner Zuellig Avenue, Mandaue City, Cebu. For inquiries please contact (032) 262-5888. For more updates and information, visit www.mandanibay.com.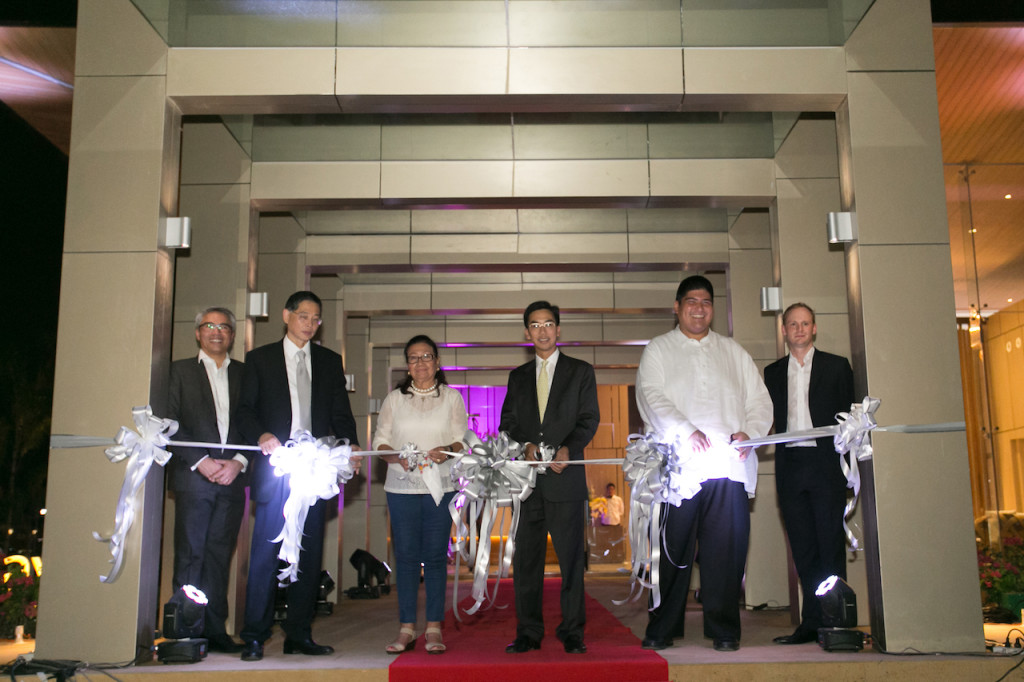 (Taft Properties Chief Operating Officer Christopher Narciso, Taft Properties Chairman Jack Gaisano, Vice Governor Agnes Magpale, Incoming CEO of Hongkong Land Robert Wong, Cong. Luigi Quisumbing, and Chief Representative of Hongkong Land in the Philippines Finn Carew)
(Cong. Luigi Quisumbing, Mandaue Vice Mayor-elect Carlo Fortuna, Taft Properties Chairman Jack Gaisano, Vice Governor Agnes Magpale, Chief Representative of Hongkong Land in the Philippines Finn Carew, Incoming CEO of Hongkong Land Robert Wong, Taft Properties Chief Operating Officer Christopher Narciso, and Mandani Bay Project Director Gilbert Ang)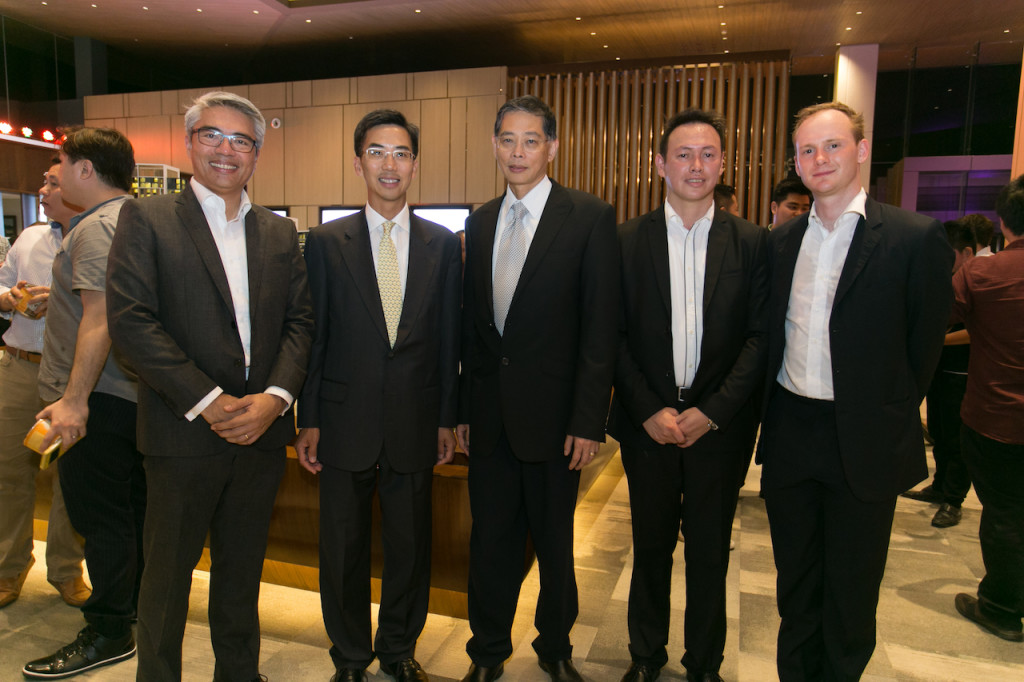 (Taft Properties Chief Operating Officer Christopher Narciso,  Incoming CEO of Hongkong Land Robert Wong, Taft Properties Chairman Jack Gaisano, Mandani Bay Project Director Gilbert Ang and Chief Representative of Hongkong Land in the Philippines Finn Carew)