#CoronIsNotBikiniBottom.
This hashtag is currently making its rounds on social media as a response to news that revealed American children's network Nickelodeon's possible plans to build an underwater theme park in Coron, Palawan. The island of Palawan has been declared the last ecological frontier of the Philippines.
The Haribon Foundation for the Conservation of Natural Resources, Inc. hopes to educate the public about the development's adverse effects on the area's delicate marine ecosystems, should it push through. Read more about that discussion here.
The time is now to save our oceans and seas and all that dwell in them, from shoal to shore and from sun to sand. Check out these Philippine beaches we at PeopleAsia have visited and have fallen in love with, and join us and the Haribon Foundation in helping preserve everything they stand for.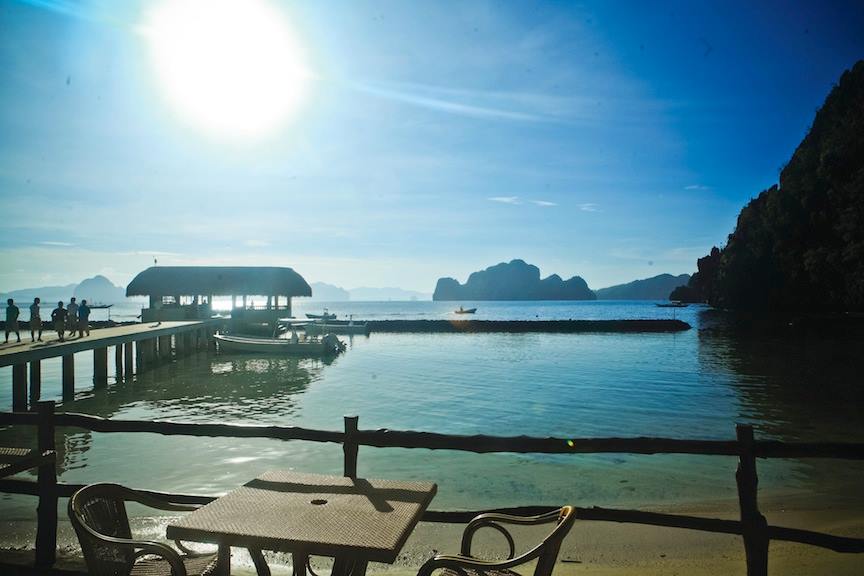 (The dock of Miniloc Island Resort)
Hambongan Island, Bohol
From 2012 to 2014, the Haribon Foundation, Newcastle University, UK and the Darwin Initiative 19-020 Project interviewed 2,655 fishers around coral reefs. These face-to-face interviews were conducted with local partners in Lanuza Bay, Surigao del Sur; Danajon Bank in Bohol and in Honda Bay, Palawan with the Palawan State University and City Agriculture Office of Puerto Princesa City.
Dr. Nicholas Polunin, Professor of Marine Environmental Science at Newcastle University UK and leader of the Darwin Initiative 19-020 Project added, "These losses we've recorded in the Philippines are reflective of unsustainable exploitation affecting this exceptionally species rich ecosystem and region but they mirror what is happening in ecosystems around the globe."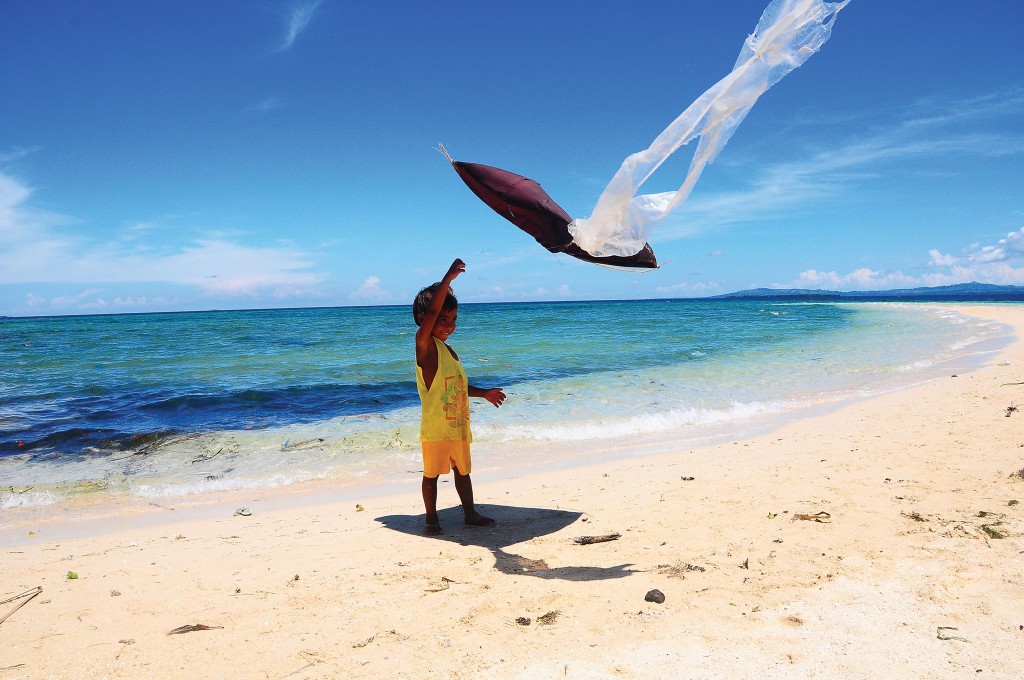 (The island is now safer for children without dynamite fishing)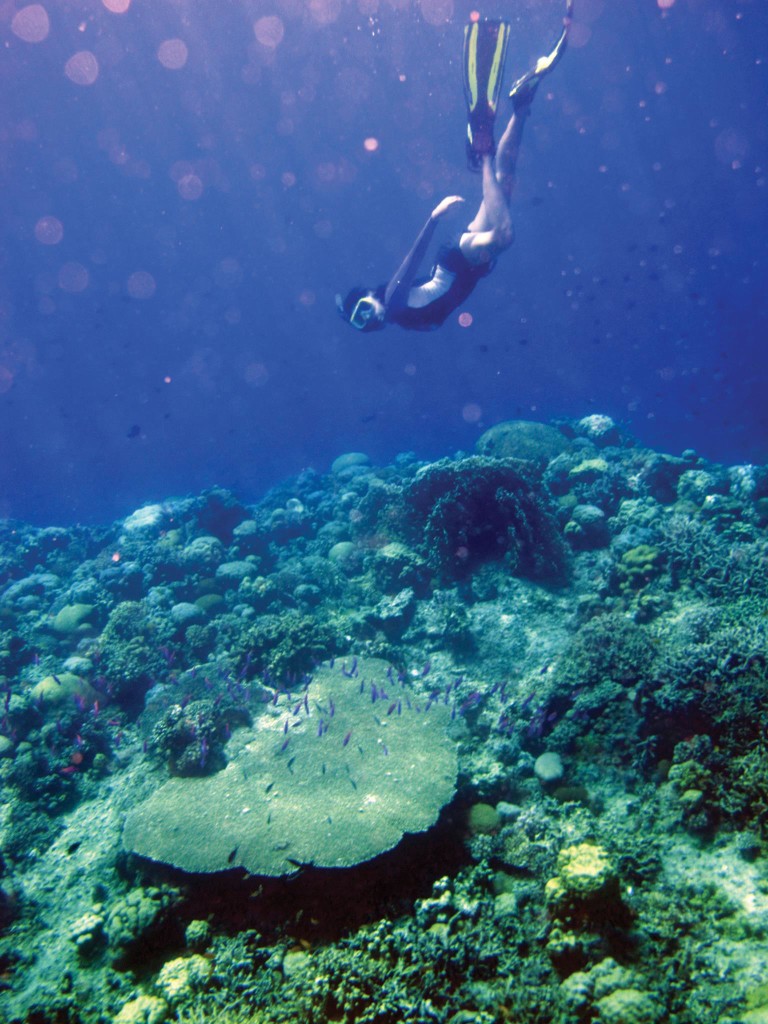 (Mababaw reef)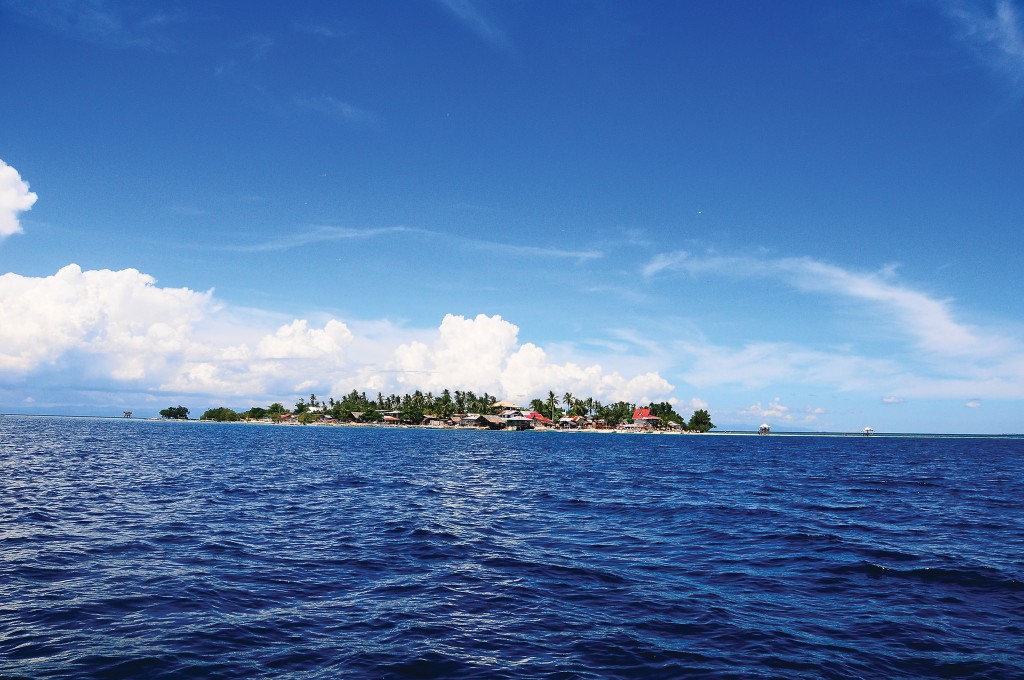 (Hambongan Island that was home to less than 500 residents in 2012)
It took more than a decade to change the lifestyle and behavior of this tiny island. From a small fishing village that destroyed its surrounding sea life, Hambongan Island in Bohol has become a leader, proving to the world that lasting change must be locally-led. (Kristel Dacumos-Lagorza)
El Nido, Palawan
Oceans, and especially coral reefs, provide ecosystem services that protect millions of Filipinos against storm surges, contribute to the enjoyment of residents, local and foreign tourists who flock to swim and dive and provide food and jobs to millions who depend directly and indirectly on fishing.
The Philippines has a total of 2,248,400 hectares of coral reef area. Although the country harbors only 9 percent of the total global coral reef area, the Philippines is still considered to be the global epicenter of shorefish diversity.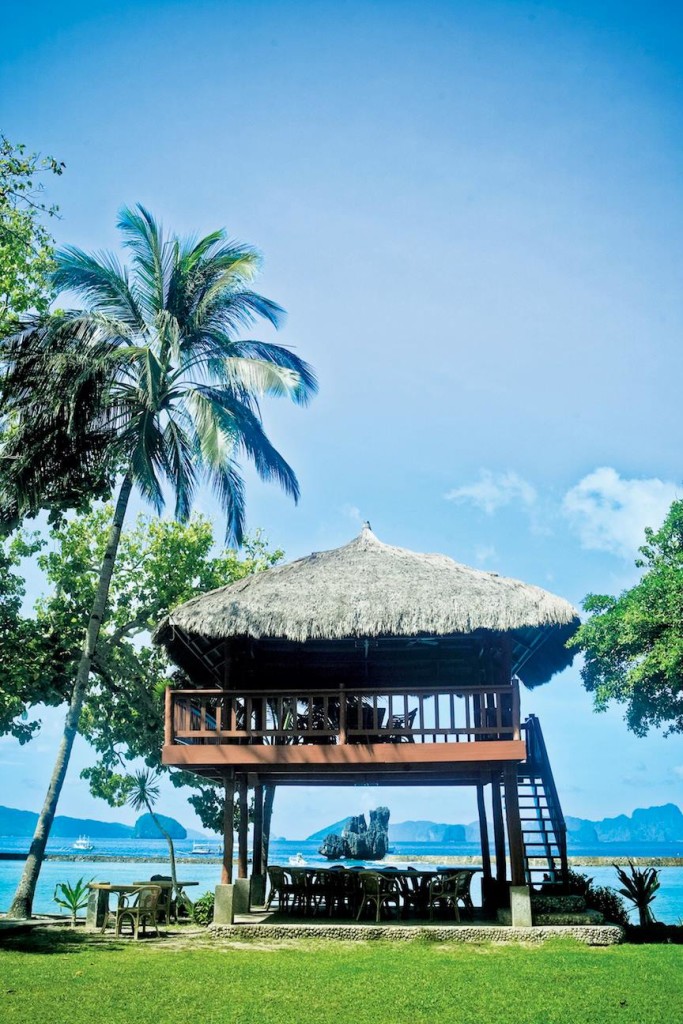 (A dining hut at Lagen Island)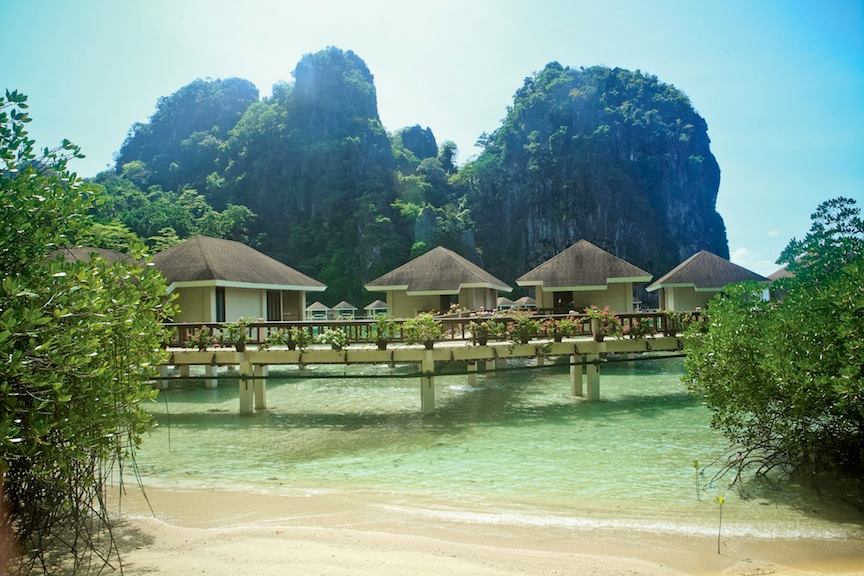 (Lagen's beautiful cottage suites)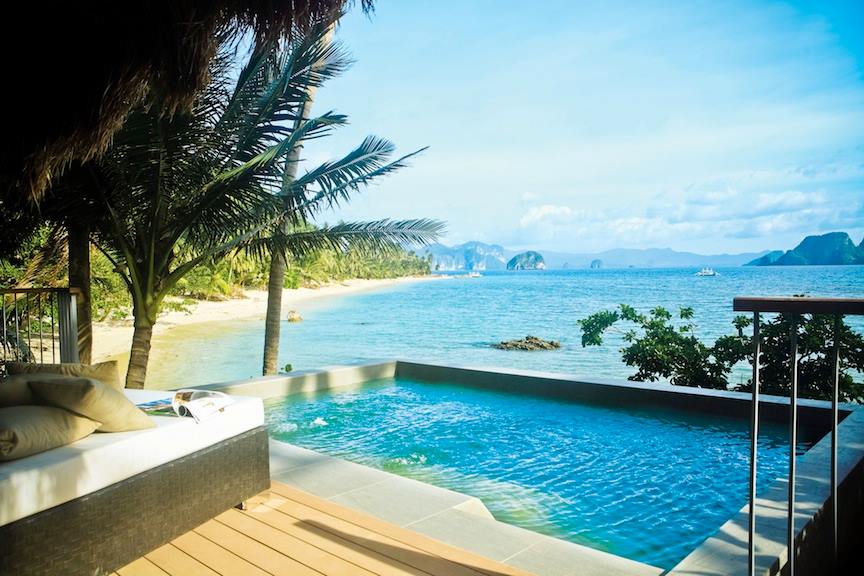 (An unobstructed view of El Nido's clear waters)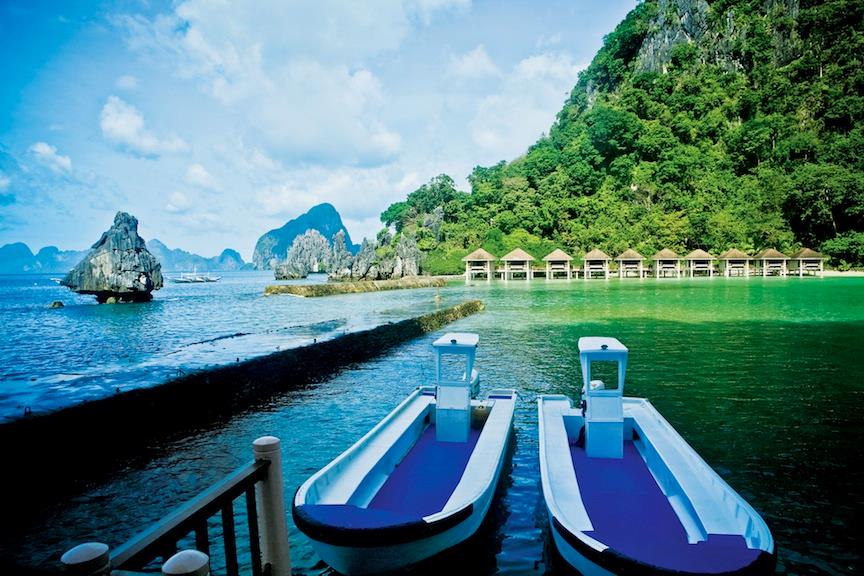 (Miniloc Island)
Calm and serene, heartbreakingly gorgeous, El Nido is paradoxically fragile and resilient at the same time, reminiscent of that ageless creature, the traditional Filipina. (Kai Magsanoc and Ana Warren Gonzalez)
Mariveles, Bataan
A closer inspection showed that there are 59 different species disappearing from catches of reef-based fishers. Fishers report that five of the 59 identified species have not been caught in the past half of a century. Except for two of these species, these fishes are also being caught for the live reef food fish trade and served in restaurants.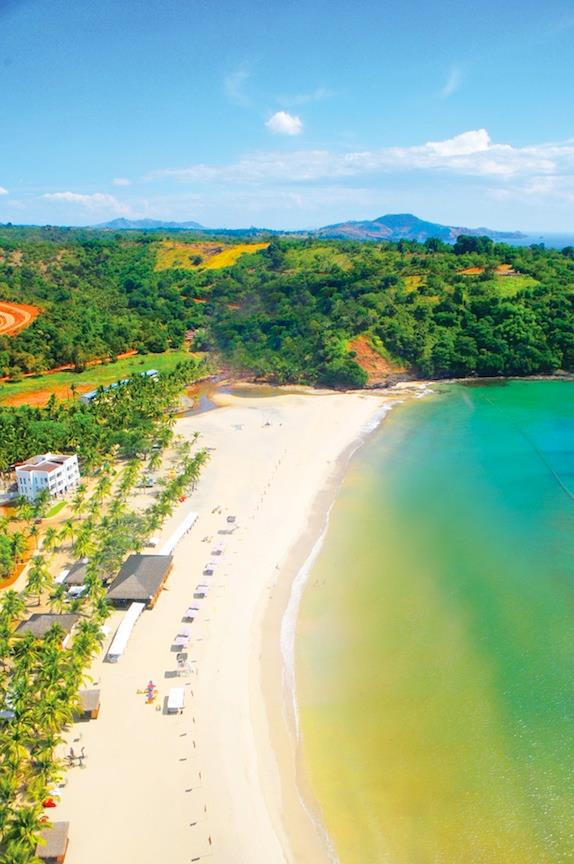 (The aerial view of the Camaya Coast resort)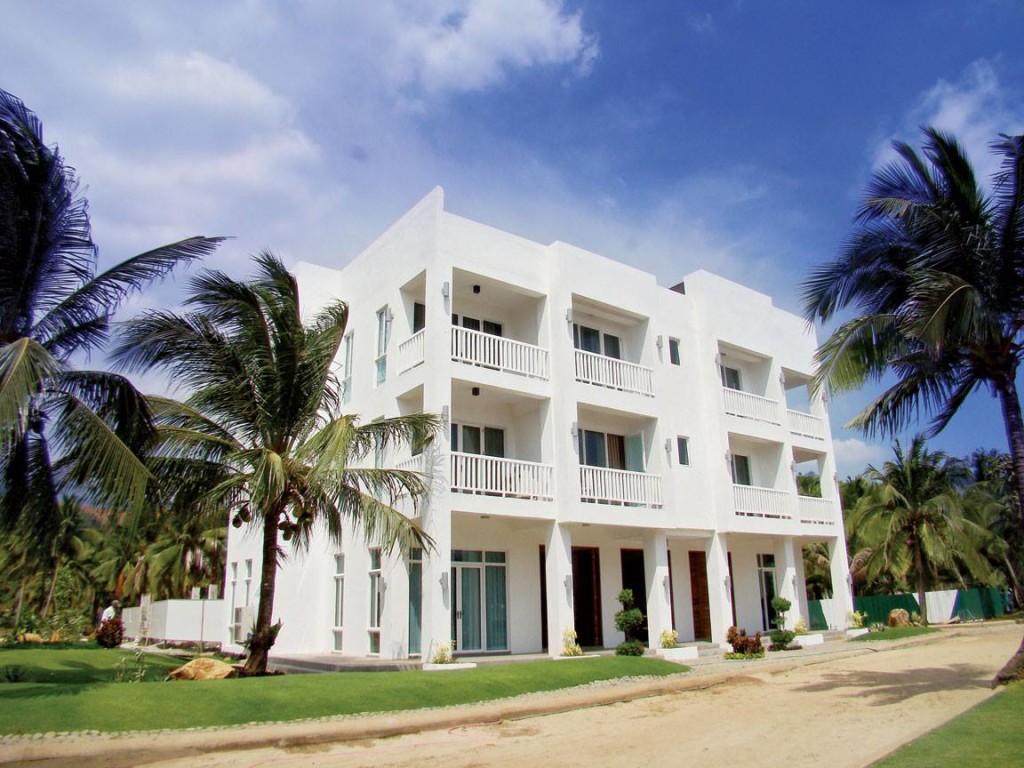 (The facade of the Camaya Sands)
The popular vernacular adage, "Isuko ang puting bandila ng Bataan (Give up the white flag of Bataan)!" has oftentimes been mentioned on a funny feminist note. In reality, however, what this central Luzon province boasts is nothing to make fun of, particularly if it concerns Bataan's natural-made places of interest, historic sites and fine pristine beaches. (Greggy V. Vera Cruz)
Balesin, Quezon
Dr. Margarita N. Lavides, lead author of the paper and Project Manager at Haribon shares, "The findings in this paper reminds us that the belief we once had that the sea is of unlimited resource is not true. We are slowly losing once common, wide-ranging, yet inherently large vulnerable reef fishes which have very important ecological roles."
She further explains that "Coral reefs are good sentinels of global ocean change, and like the Philippine Eagle in our forests, the five most vulnerable species to local extinction we found, especially the bumphead parrotfish, giant grouper and humphead wrasse, are telling us that there's not much time left for action."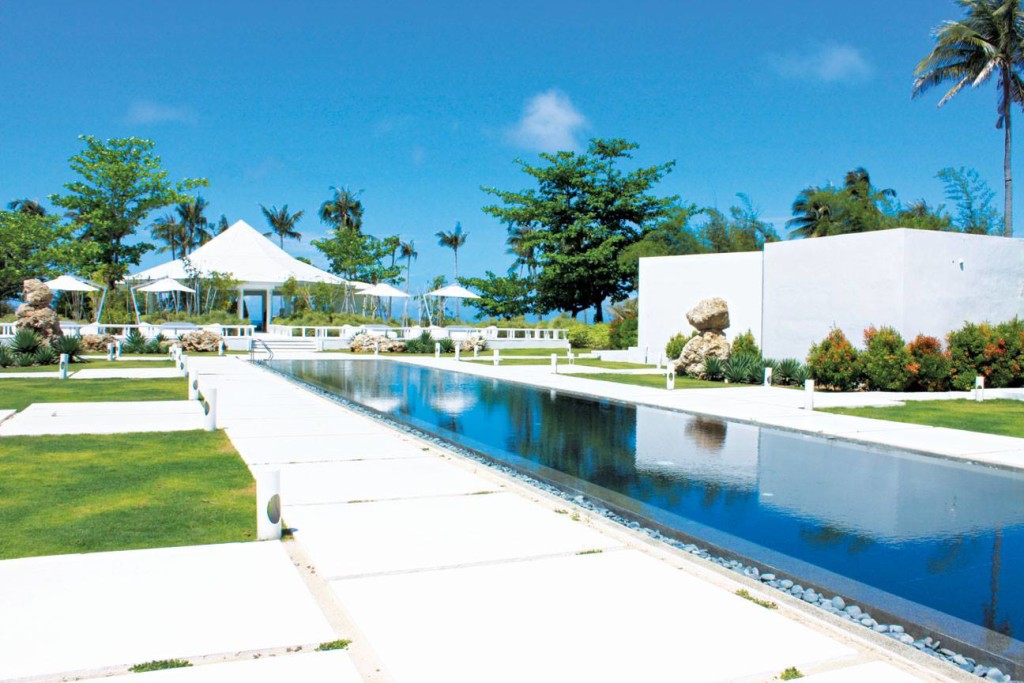 (The Balesin Spa at Balesin Island Club)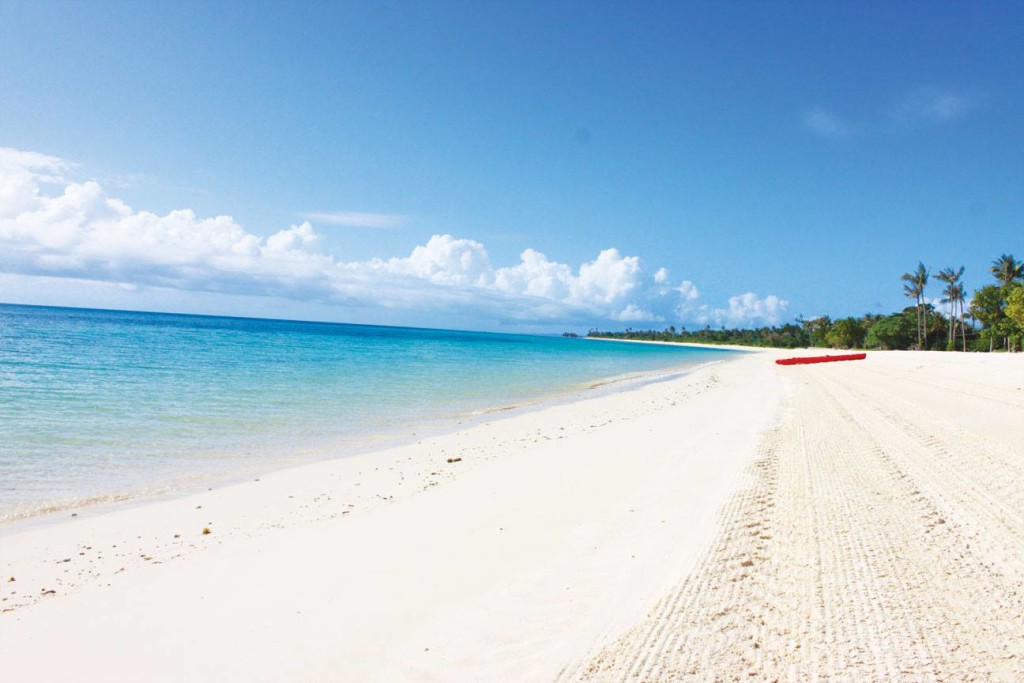 (The beach facing Lamon Bay)
(The white-hot Myoknos villa)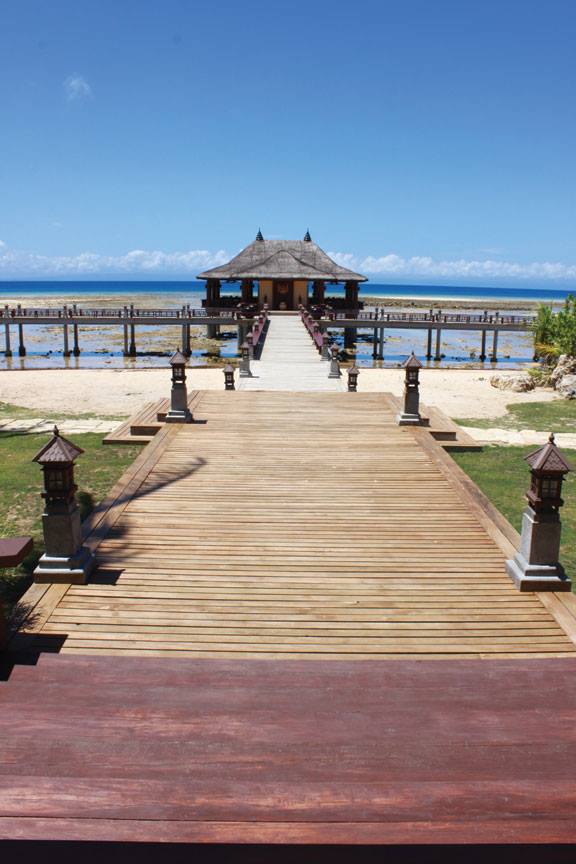 (Nusa Dua, Indonesian bar on stilts)
They say it takes a village to raise a child. But put together, seven villages from all over the world in one island, and what you raise are the standards of paradise. (Jose Paolo Dela Cruz)
The clock is ticking. How much time do we have left? What will you do to keep waves crashing, to keep oceans — and ultimately the world — alive?
To know more about Haribon and how you can help, visit their website www.haribon.org.ph or email act@haribon.org.ph.