To the man who swept mom off her feet, the hero sons (and daughters) want to live up to, and the overall protector of the brood – a Happy Father's Day to you!
These PeopleAsia dads show us what it's all about with their deep devotion to family, soaring careers they worked hard for and the occasional ice cold beer (or two) to enjoy at the end of the day.
So raise those glasses to dads everywhere and make sure you give your own that overdue hug or simple thank you on his special day.
Hideo Muraoka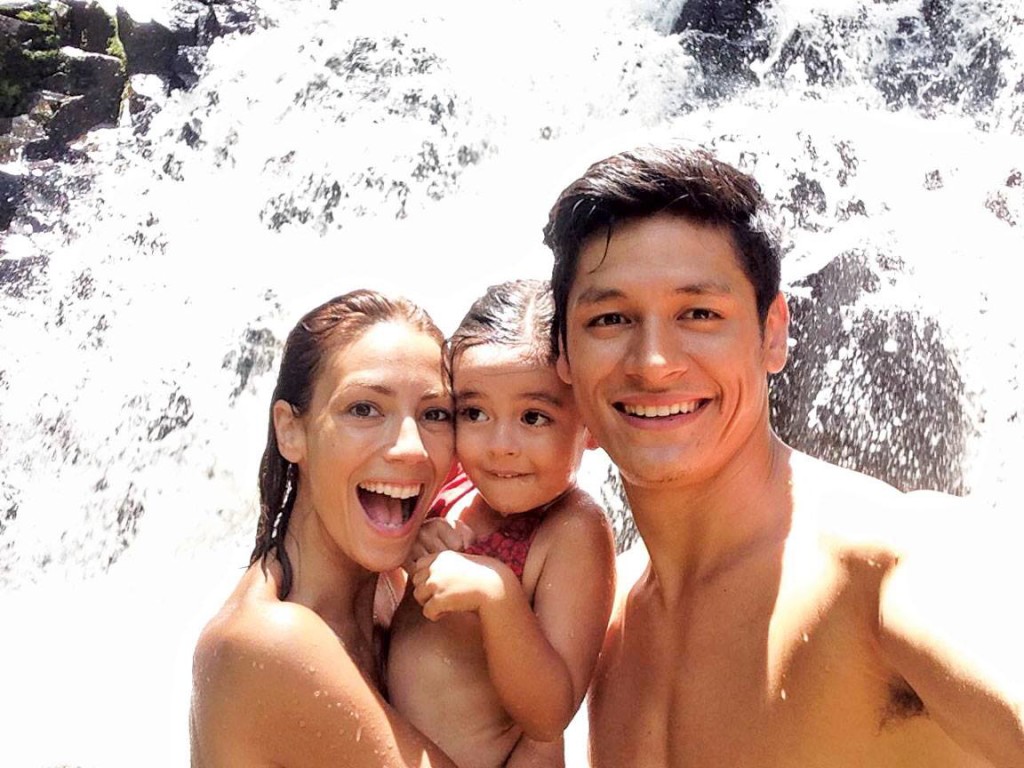 Hideo and his family arrived in the Philippines when Daniela was four or five months old. "There were a lot of challenges for me, but I'm learning how to be a father everyday. To be honest, I'm learning with her (Daniela). For example, growing up, we lose a lot of things. We are busy with work, with life. We have a lot of worries. But when you see kids, you learn to appreciate the simple things, nature and its small details, the real value of the world."
If he could give one piece of advice to his daughter, Hideo says it would be to enjoy life work and leisure, pain and pleasure, and every other thing in between that it has to offer.
(By Monica Araneta Tiosejo)
Ian Veneracion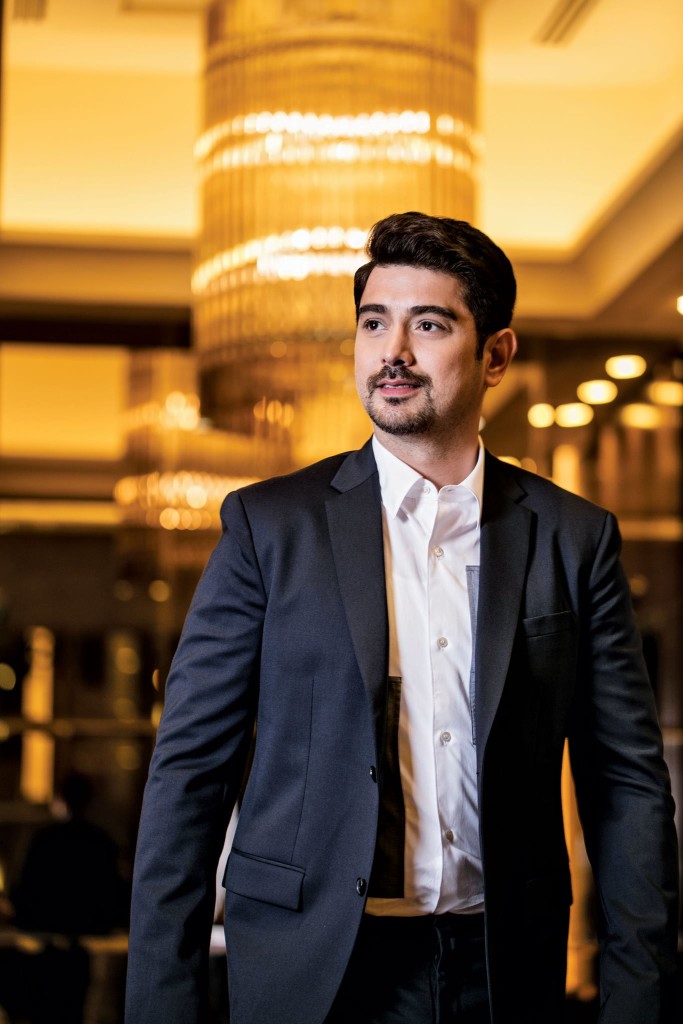 "I've been married for 18 years to Pam (Gallardo, an industrial engineer) and we have three children: Draco (17, a BS Legal Management student at De La Salle University), Deidre (15 and very athletic) and Duccio (nine years old). And yes, we do enjoy our privacy," the doting husband and father reveals in an interview with PeopleAsia last year.
"I love painting; it's my passion, too. In fact, whenever we travel, visiting the local museums is always first in our itinerary, whether it be in New York, Los Angeles or whatever place we go to. I would show my kids where the Rembrandts are and would enlighten them on why Picasso is a big deal," the Aquarian father relates with delight.
(By Greggy V. Vera Cruz | Photography by Jar Concengco)
James Yap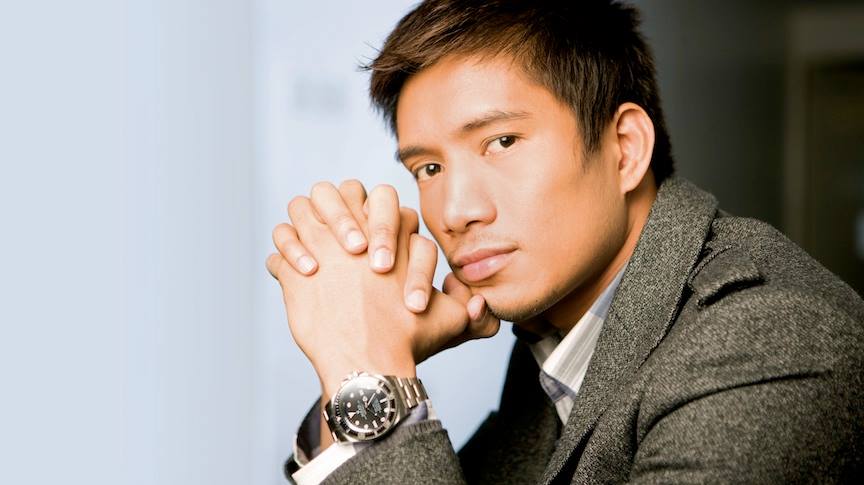 Being the unassuming and low profile gentleman that he is, James admits being honored to have been chosen as one of the "Men Who Matter" for 2010. He casually faces the rudiments of being one of the chosen subjects, groomed, stylized and showing his best angles to the camera lens' advantage with patience and ease.
In between takes and Adora outfit changes, James attributes his good-natured personality and positive well-being to his family and early years of rigorous training.
"I believe we were brought up imbibed with the proper values. Pinalaki kaming tama ng aming mga magulang; tinuruan din kami maging mapagkumbaba. (My parents raised us right. They taught us to be humble. Humility also remains to be a big factor in our lives)," he relates.
(By Greggy V. Vera Cruz | Photography by Sara Black)
Jayson Castro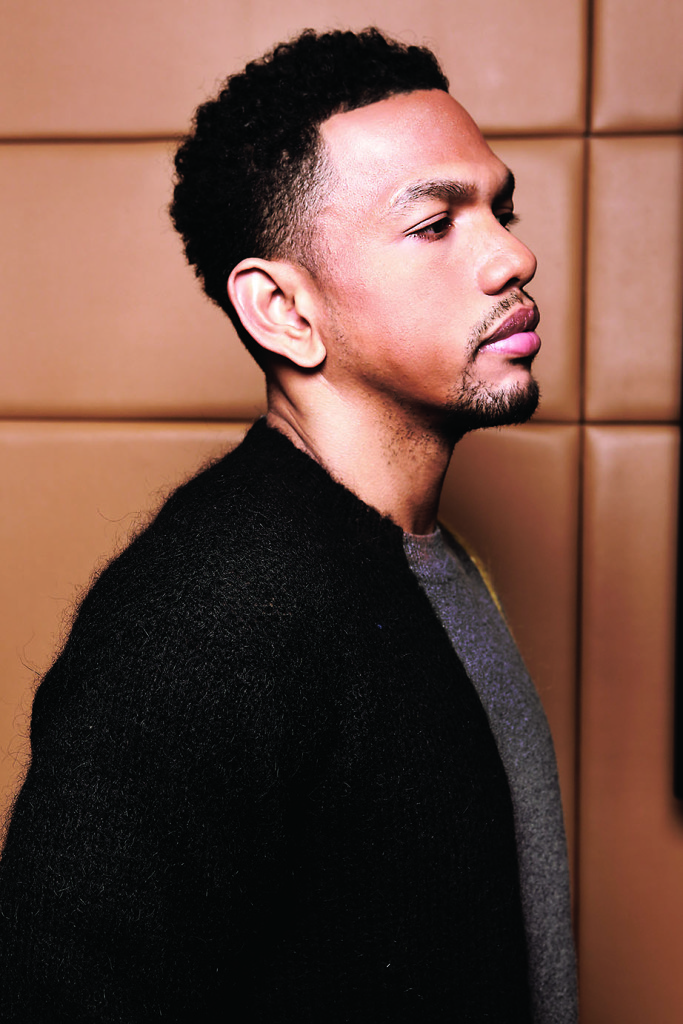 "Kids tell me they want to be a 'Jayson Castro,' but I always remind them that they have to study very hard first. My only goal before was to get a scholarship and finish school. After that, someone just told me to improve my skills because I may have a chance in the PBA."
Even for his firstborn (David Elli), he says he wants to instill the value of education before basketball. "A lot of people have asked me why I still want to study even when I'm already earning in the PBA," he declares. "But I want to be successful even after my basketball career. Even after I graduate, I still plan to study."
(By Joyce Reyes-Aguila | Photography by Mau Aguasin)
Ranidel de Ocampo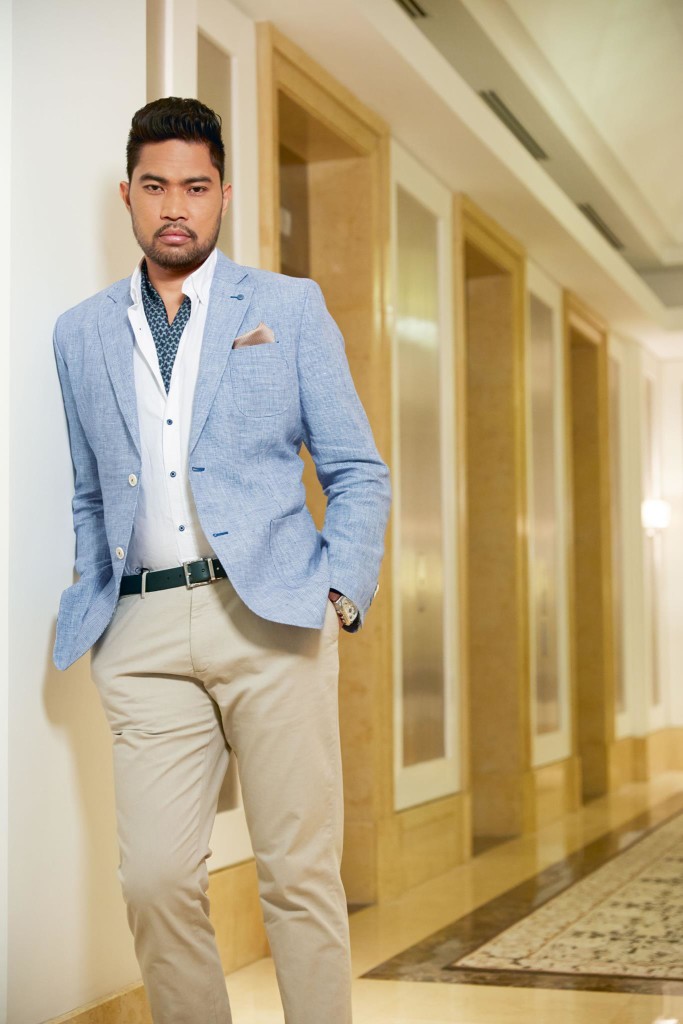 His father worked diligently in Saudi Arabia, gaining employment by being a construction worker, bus driver and a heavy equipment operator. "My first dream was simple. I wanted to go to college. Back then, I knew that my parents could only support me as far as high school, because there were four of us," he shares. "I think that my beginnings gave me the motivation to work harder. Nagba-basketball ako nang may pinaghuhugutan (I played basketball from a place in my heart)."
Basketball gave him a new goal and he remembers taking it up with a passion. "Once I got into basketball, I watched PBA and NBA games. I memorized how the professional players did it para mahasa ako (so I could be properly trained). Then I applied it to my own game. From somebody who knew nothing about the sport, I improved through the years. I also joined everything from the school games to the barangay leagues, sa kanto at sa pustahan (in every street corner and even during betting matches)," he grins.
As a dad himself, he finds time for his family. "My wife and children watch every game that they can. Despite my schedule and being busy with practices and games, we find time to bond, by watching movies or going to the mall."
(By Maan D'Asis Pamaran | Photography by Dan Yusay Harvey )
Richard Yap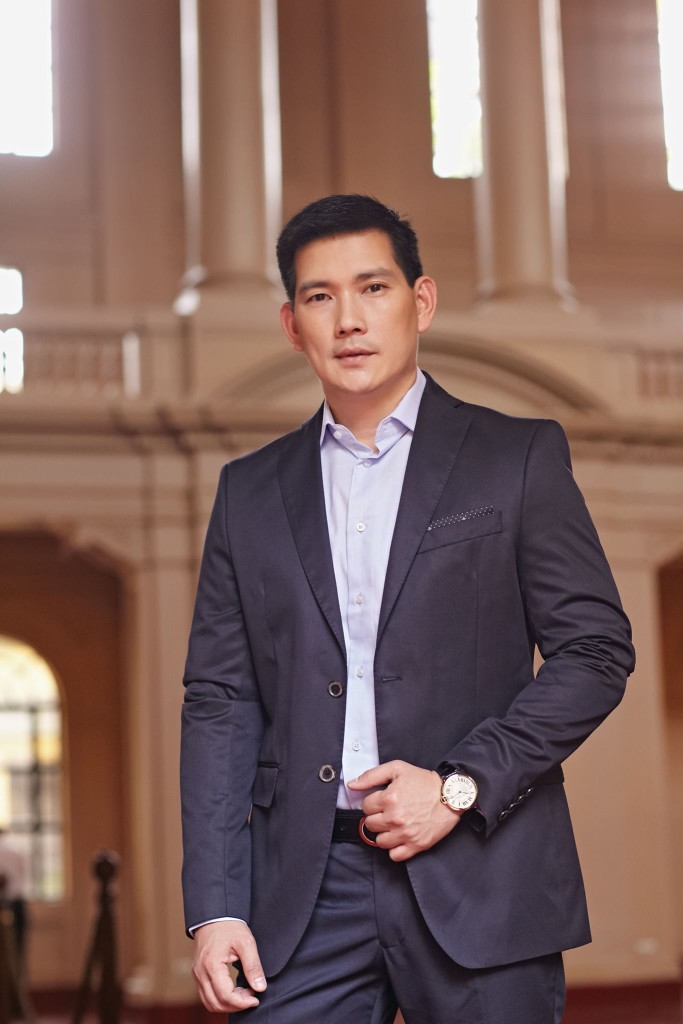 For the first time, because of love, Richard defied his family and never looked back. Even if it meant he would never be part of their family business. Even if it meant he would not inherit anything from his parents.
"My father and I would always have a misunderstanding. He was very traditional. He wanted me to marry a Chinese girl, but I was not able to find my soulmate until I met Melody. I would meet Chinese girls but I would always go back to Melody. I did not let my parents control my heart. That's why I am not part of the family business anymore. That's why wala akong nakuha sa kanila (I did not inherit anything from them)," Richard explains.
In 1993, Richard and Melody secretly married. Their church wedding took place in 1995. Their first child, Ashley, was born in 1996. It was only when their second child Dylan was born in 2003 that Richard saw his parents again with a smile. And everything slowly became fine and dandy among all of them.
(By Büm D. Tenorio Jr. | Photography by Mau Mauricio)
Mike Huang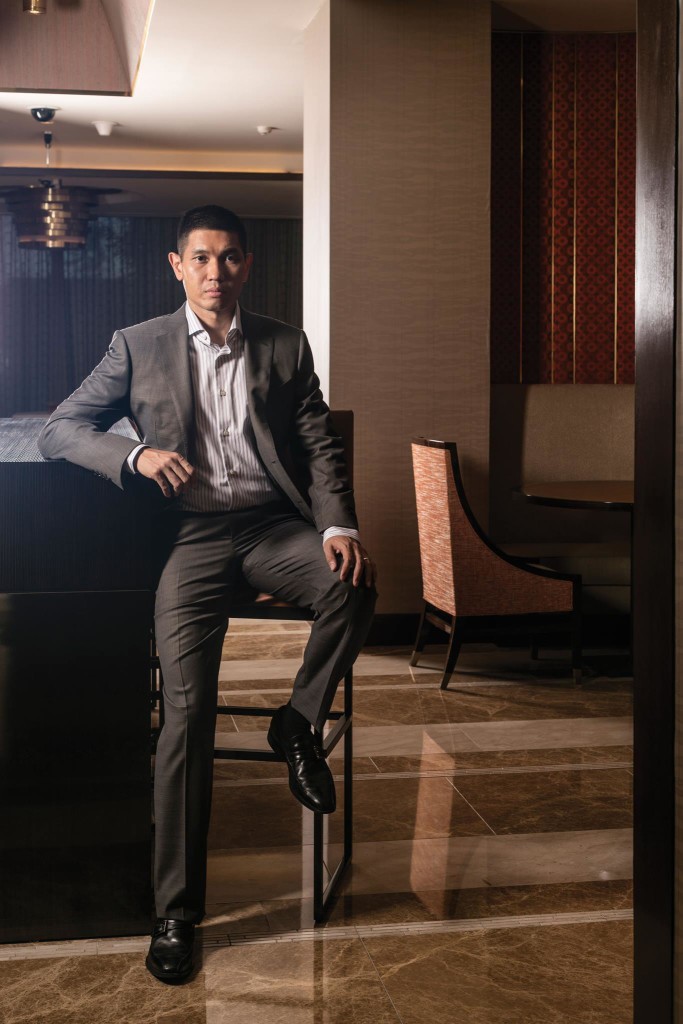 Continuing the family business may seem like a huge responsibility, but it was a choice Mike freely made himself, he assures. "My mom made it very clear that she would not force me (to work in Rustan's). Both my parents believed in fairness, and they both believed that forcing anything on an individual would only kill their passion."
As a proud father to Kameron, then two, and Mackenzie, then six, Mike, who has, been married to wife Kathy since 2008, assures that he will give his son and daughter the same liberty of choice.
"Like in the case of my mom, not all of her siblings went into the business. Some of them pursued their own interests and followed their own paths."
(By Kristel Dacumos-Lagorza | Photography by Jar Concengco)
Andrew Wolff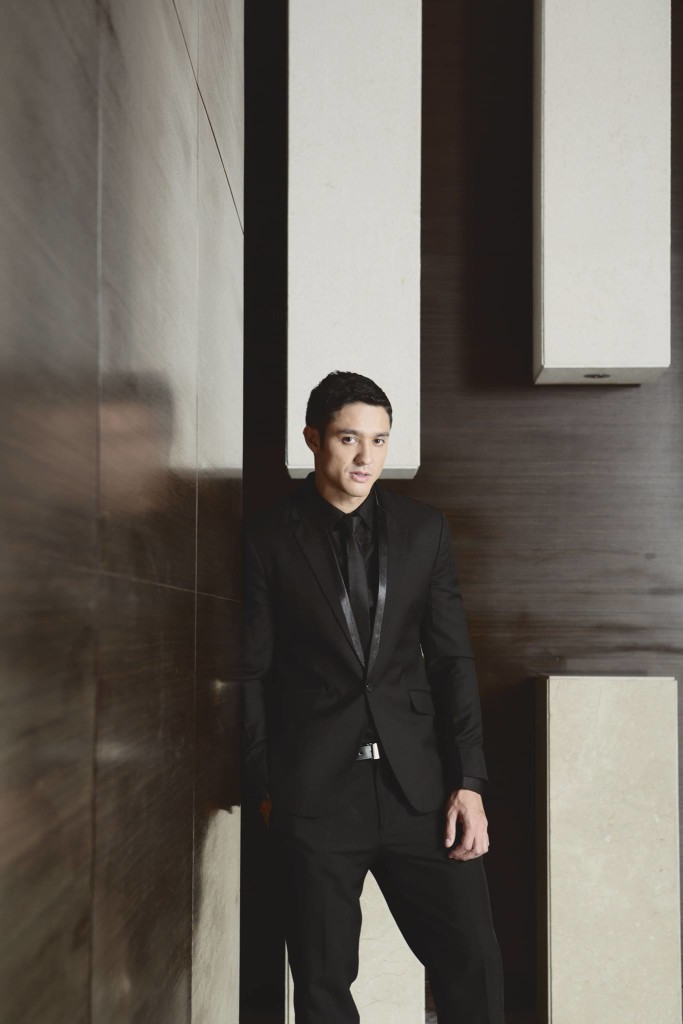 At 6'2″, the young Wolff, however, is not just all good looks and physique. He was admitted to the University of Bristol and took up Computer Systems Engineering in 2003, after completing advanced levels of Mathematics, Physics, Chemistry and Latin in a private school in Suffolk.
With a soaring career in modeling and athletics, showbiz was not far off for Wolff, appearing in local television programs.
Today, Wolff is trying out an entirely different role: a father. On Sept. 9, 2013, Wolff's girlfriend Janka Cederstam, a Filipino-Norwegian model, gave birth to their first child, Adrianna Zoe.
Paul Soriano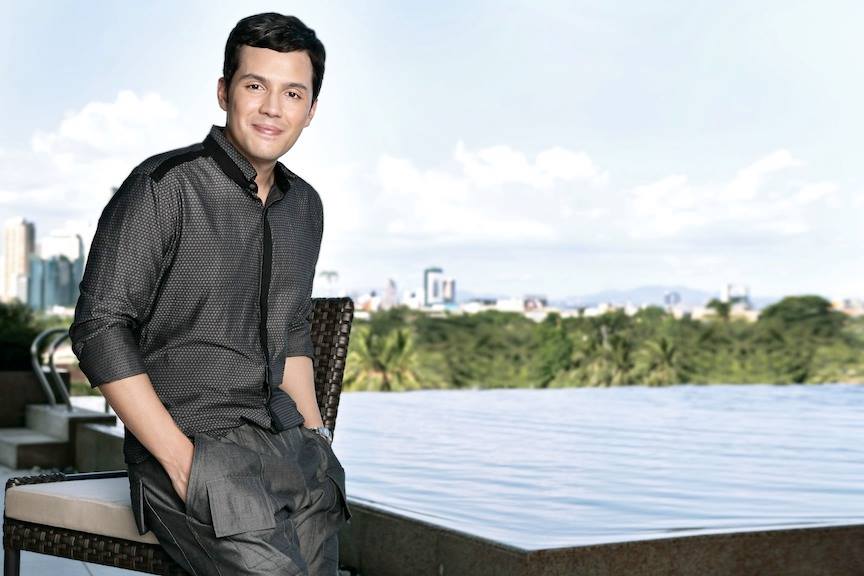 Paul recalls feeling loved but never spoiled when he was growing up and it was this firm but loving guidance from his mother, and his father, later on, that has helped keep him grounded through the years.
When Paul was seven, his happily reconciled parents brought him home to the Philippines where he was first introduced to the exhilarating world of moving pictures. It was here that his life changed drastically, when he began to spend time with his grandfather, famous actor Nestor De Villa, and his successful commercial director dad, Jeric Soriano. He was immersed in a whirlwind of lights, cameras and TV shoots.
"The set became my playground," he recalls. "It was what I knew growing up. I would go there after school, and just observe how everyone went about their work, and I get mesmerized by all the noise, the organized chaos and the rush. It was there that I began to think, maybe I can do this, too, someday.'"
(By Dianne Carla Sibal | Photography by Mau Aguasin)
Dr. Z Teo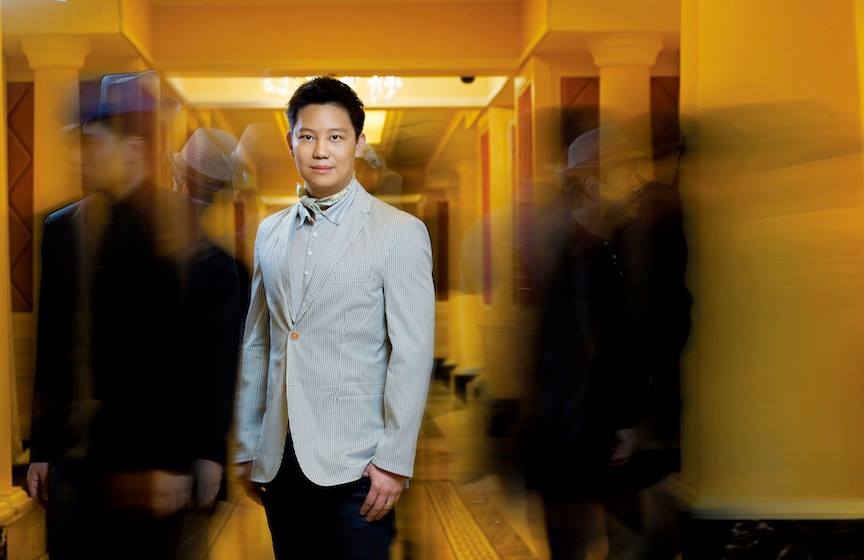 It was while fulfilling his summer rotation for dermatology at the Skin Center of Singapore that Dr. Z met and fell in love with Filipina dermatologist Aivee Aguilar. They eventually married in 2005. Z started work as an internist at his father's clinic in Singapore, while Aivee resumed her dermatology practice in Manila. The couple regularly shuttled back and forth from Manila to Singapore.
"I became interested. I went into training in aesthetic surgery while working (for my father) at the same time. And then I began to really, really like it. I started pulling away from internal medicine and began going into aesthetic medicine and cosmetic surgery."
Dr. Z discovered that in this field of medicine, he could express the artistic inclinations that were put on hold when he was in college. "It is a very fluid specialty. Aesthetic medicine and cosmetic surgery is a science, but it's also an art," he says. "You blend art and science together and the results are beautiful."
(By Gay Ace Domingo | Photography by Jun De Leon)
Three generations of the Tantoco Men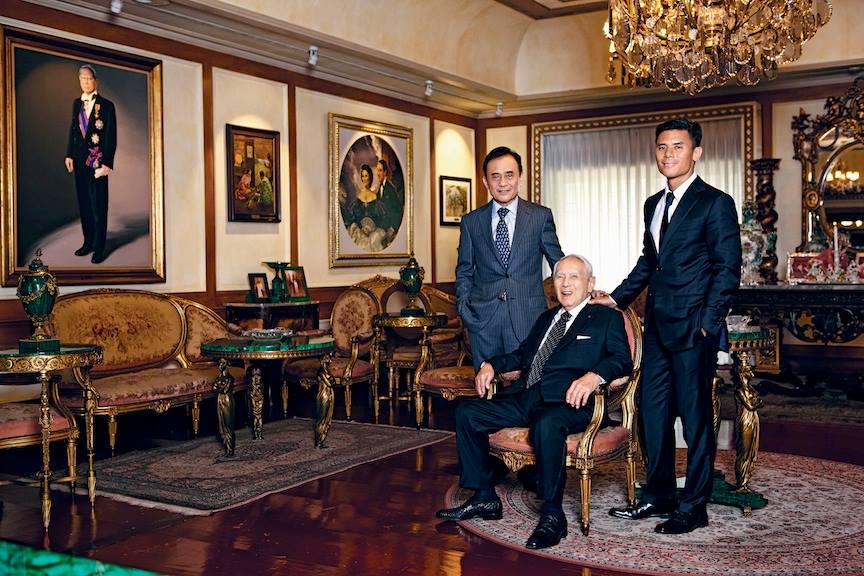 At the beginning of the shoot, Ambassador Bienvenido R.Tantoco Sr., more fondly called "Lolo Benny" grins like a mischievous boy with a secret. We follow his glance to his grandson Donnie, Bienvenido Tantoco III, who gives Benny a wink back. The glint in their eyes confirm the secret that they share.
"One of the most important lessons I learned from my grandfather," relayed Donnie to the graduating high school students of Malolos Integrated public school, in his commencement speech, "was that you should never compromise your values for short term-gain.
"No amount of money in the world can buy a good reputation and a clean conscience. Your values are the most important legacy that you will leave your children. They will learn how to become decent human beings from your example. Your reputation will follow you for your entire lifetime," Donnie shared.
This powerful insight is perhaps why Benny, the chairman emeritus of Rustan's Group of Companies, is a man that many look up to. Despite being one of the richest men in the country, a self-made billionaire in his lifetime, Benny has never lost touch with what it means to be a good and honest worker. And he has shown kindness without discrimination.
"Be kind to all, especially those who cannot pay you back," he often reminded Donnie. "Kindness is its own reward. It costs nothing, but brings so much joy to others."
(By Kristel Dacumos-Lagorza | Photography by Mau Mauricio of At East Jed Root)
Dad's just one half of the story. Check out our Mother's Day special in this listicle.