In the midst of Pia Alonzo Wurtzbach's excitement, thoughts of wanting to share her journey to the crown never left the newly, and rightfully, crowned Miss Universe 2015.   
While many others were still focused on the coronation night's events, PeopleAsia was two steps, or should we say strides, ahead and immediately contacted the Miss Universe Organization (MUO) to request for an exclusive interview and pictorial of their newest jewel. Pia was with photographer Filbert Kung at Kinky Boots in Times Square, New York, when she wondered out loud about why no other Philippine-based publication reached out to her to tell her story. 
Just as the Miss Universe audience tensely waited for coronation night's results, PeopleAsia managing editor Jose Paolo dela Cruz, creative director Chino Corrales and assistant editor Monica Tiosejo also sat tight while waiting for a response from the MUO.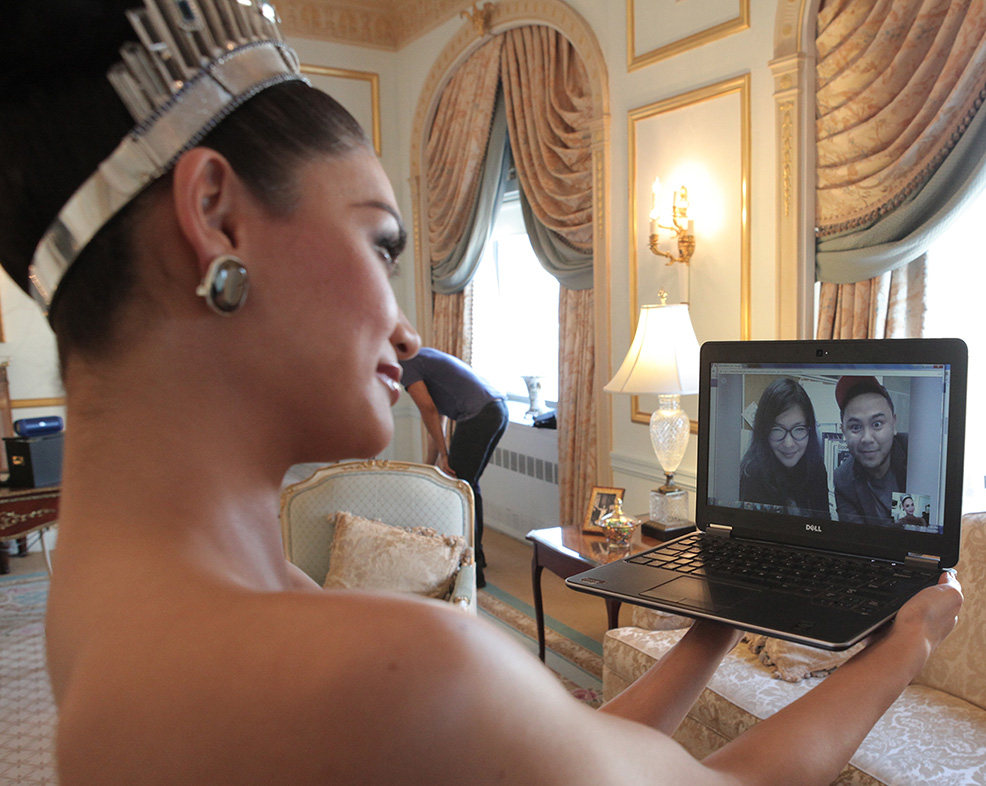 (Pia video calling with PeopleAsia assistant editor Monica Araneta Tiosejo and creative director Chino Corrales on Jan. 11, 2016)
Pia's words may have reached the right sets of ears as the MUO soon replied through its talent director Esther Swan. 
With much needed help from PeopleAsia editor-in-chief Joanne Rae Ramirez and USA and Orientours president Joebert Opulencia, the shoot pushed through on January 11, 2016.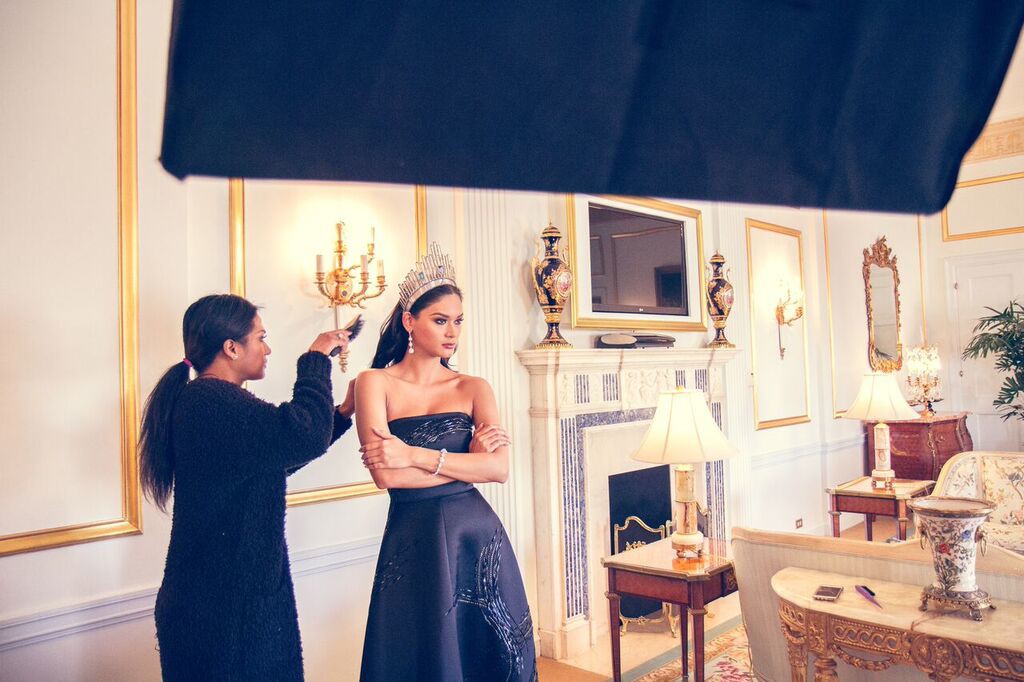 The shoot was held at the Royal Suite of the Waldorf Astoria Towers in New York, former residence of the Duke and Duchess of Windsor. We deemed that no other venue would have been more suitable for Pia's elegance and grace.
Pia was clad in the creations of Filipino designers including fashion icon Josie Natori and jewelry designer Carissa Cruz-Evangelista, among others.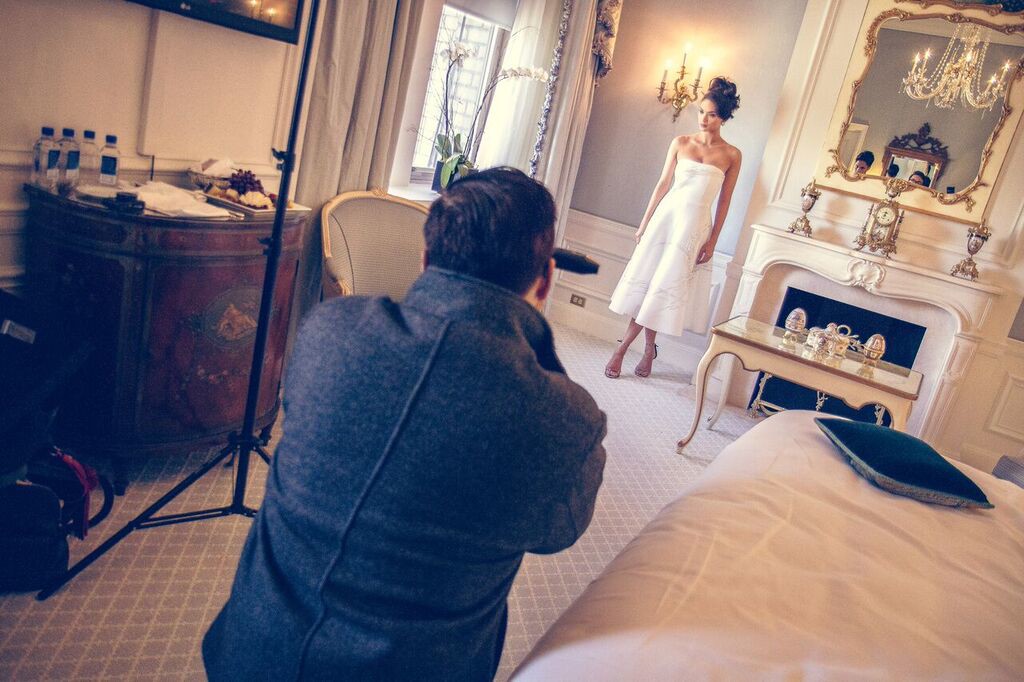 PeopleAsia was the first Philippine glossy to release an edition featuring 2015 Miss Universe Pia Alonzo Wurtzbach on its cover. Its highly anticipated February-March 2016 cover shows off a proud and majestic Pia in her iconic crown. Her cover shoot also marked her very first magazine shoot as Miss Universe.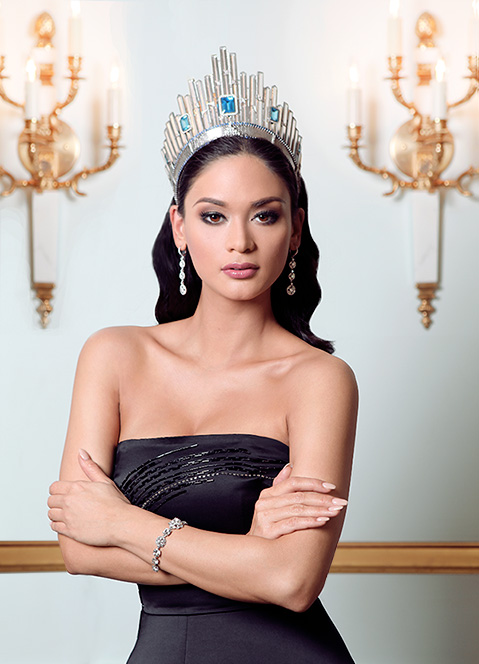 (First runner-up: The closest rival of PeopleAsia's winning magazine cover image)
To read Pia's full story about her experiences, pick up PeopleAsia's February – March 2016 issue available in leading bookstores nationwide. (EDITOR'S NOTE: Some outlets have already placed re-orders after our #PeopleAsiaPIA issue soldout!)
For inquiries, call Bong or Flor at 892-1854 or 0932-8443281.
New York photos by Filbert Kung /Â Behind-the-scenes photos by Bryan Geonzon