We don't just have the answer to that; we make everything that she — and perhaps the rest of Great Britain —  loves about British snack time available to the whole of Manila.
The British invasion came and it's here to stay, what with the new, improved and expanded Marks & Spencer boutique at the Powerplant Mall in Rockwell, Makati City.
The store's reopening began with a short wine class to better appreciate the fine drink and musical performance, ending in ribbon-cutting ceremonies with Marks & Spencer representatives.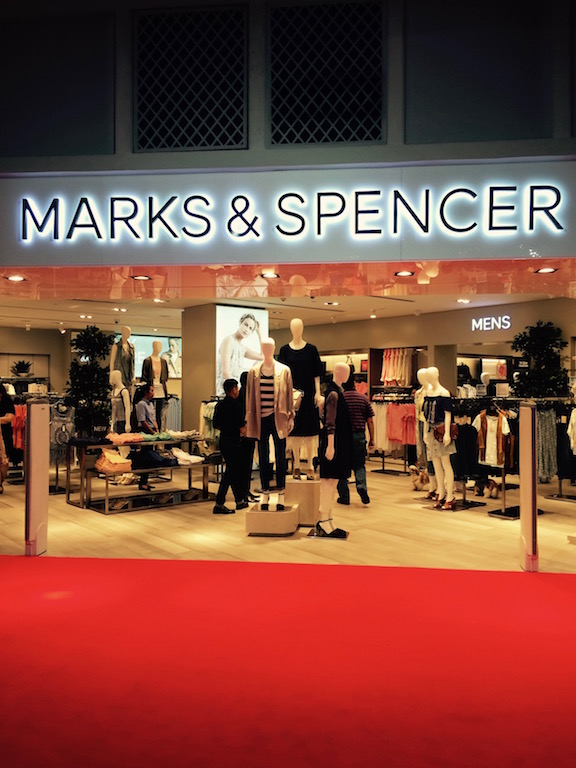 (The Marks & Spencer store at Powerplant Mall)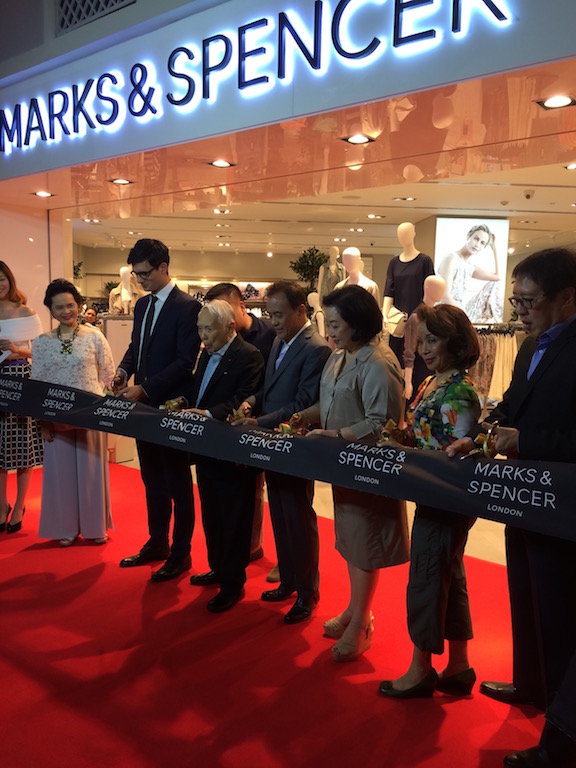 (Marilou Pineda; Thomas Gray, M&S International regional sales manager for home and clothing; Chris Tantoco; Rustan's patriarch chairman Emeritus Bienvenido Tantoco Sr.,  Bienvenido "Rico" Tantoco Jr.; Rustan Commercial Corporation chairman and CEO Zenaida Tantoco; Maritess Tantoco-Enriquez, Rustan Commercial Corporation member of the board; Steven Sarmienta, executive vice president and general manager for Rustan Marketing Specialists Inc.)
Crisps, toffees, afternoon teas and coffees, tweed jackets, wellies, crisp button downs and more — the quintessentially British boutique has it all.
The refreshed store has retained what's made it a regular stop for Makati shoppers with the added surprise of a entirely new food hall that features all our favorite British treats.
Marks & Spencer patrons will be glad to know that every single piece in the womenswear, lingerie and menswear lines are always carefully curated by an in-house team of designers based in London. Key looks are always inspired by the freshest runway looks and translated into wearable pieces known for styles that last a lifetime with unbeatable quality to match.
To up the Marks & Spencer shopping experience, store interiors will now also be beautifully designed to change with seasons, helping shoppers visualize and put together their dream outfits any time of the year.
And as for their food hall? All food and beverage products exclusively made for Marks & Spencer use only sustainably sourced ingredients. (The store has employed responsible sourcing practices since 2002, beginning with using only free range eggs for their ever popular pastries and confectionaries, and use only 100 percent fair trade coffee and tea). The food hall has sweet and savory sacks, biscuits, cookies and breads, finely made chocolate, as well as wines, sherries and champagne.
Afternoon tea in our Oxford shirts and lovely trench coats, anyone? We'd love to.
The store is located on Level 1, Powerplant Mall, Rockwell, Makati City.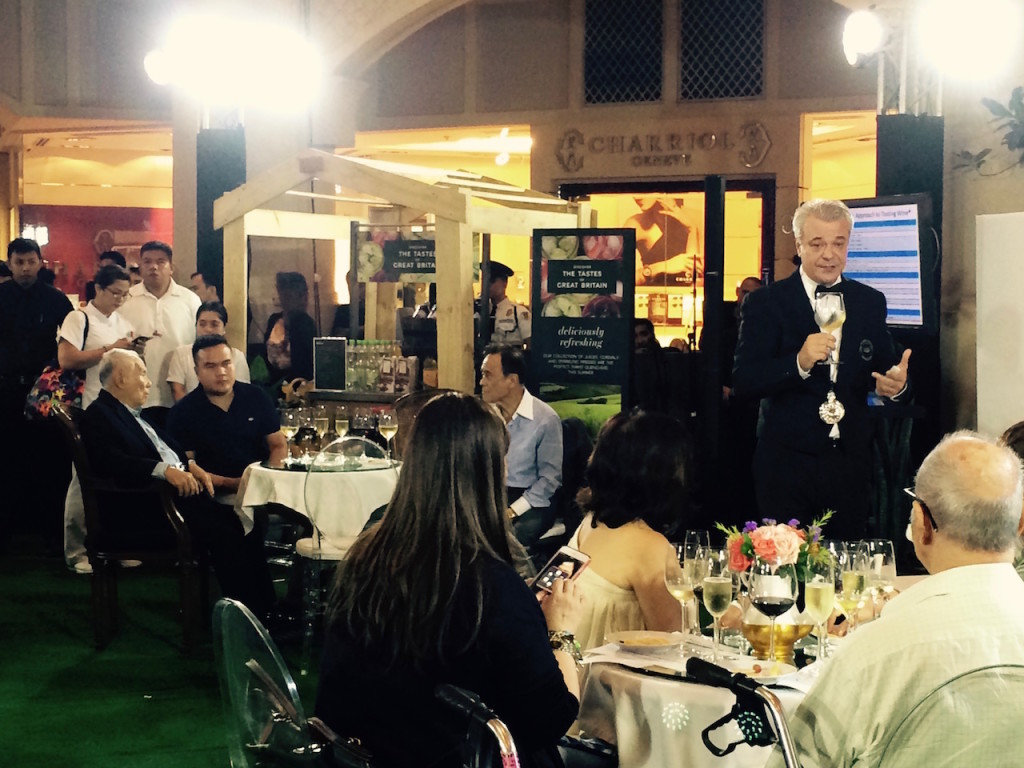 (A wine appreciation class to start off the evening)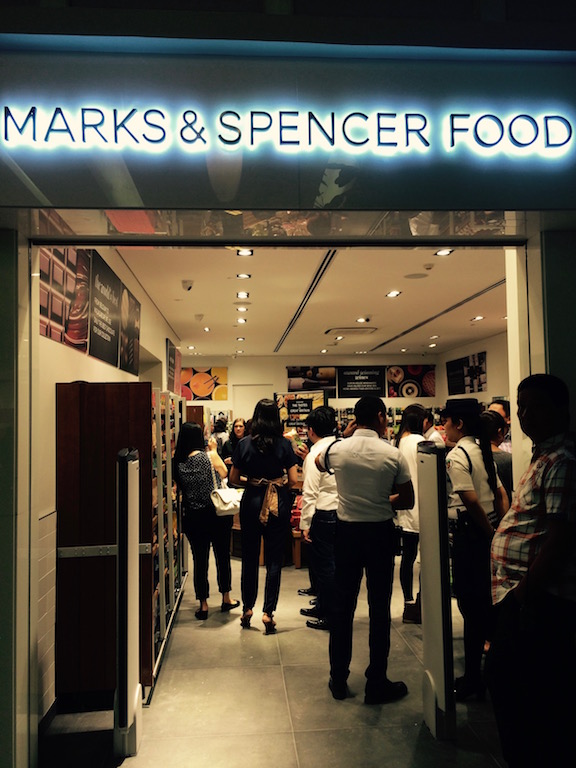 (The entrance to the new Marks & Spencer food hall)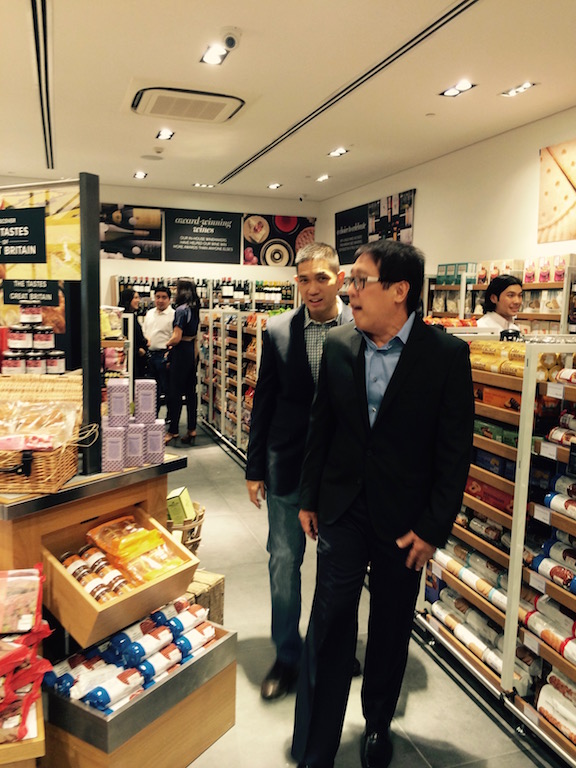 (Mike Huang and Steven Sarmienta of Rustan's looking at delectable British treats)
(British favorites are now right here in Manila)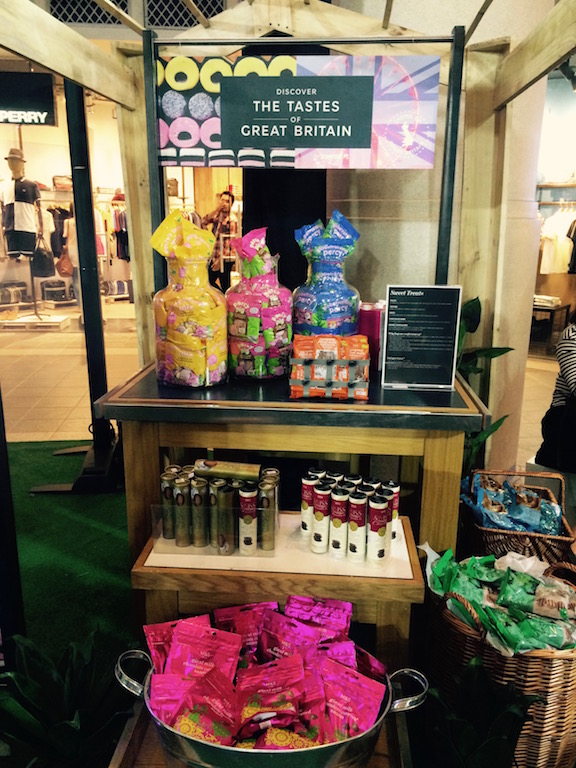 (Did you know? Percy Pig sweets are exclusive to Marks & Spencer)