And so, the Filipino does it again.
And this time, it's on the runways of Paris.
Dubai-based Filipino designer Michael Cinco is the first ever Filipino in the 40-plus-year history of Paris Fashion Week to be cordially invited to showcase his collection at the most vogue event of the year. And Cinco wasn't only invited to show his collection at minor shows for upcoming designers, at that. The proud Filipino was part of the main event — the Paris haute couture segment which typically only features fashion legends like Chanel, Dior and other heavyweight icons.
This moment was made for 45-year-old Cinco, which also makes it a great time to recognize more Filipino designers who have also made it big in the world of fashion.
Just like him, these designers cater to the most glitzy of names but have never, ever forgotten to stitch a thread of Filipino pride into everything they create.
Josie Natori: She embroidered 'Philippines' on the fashion map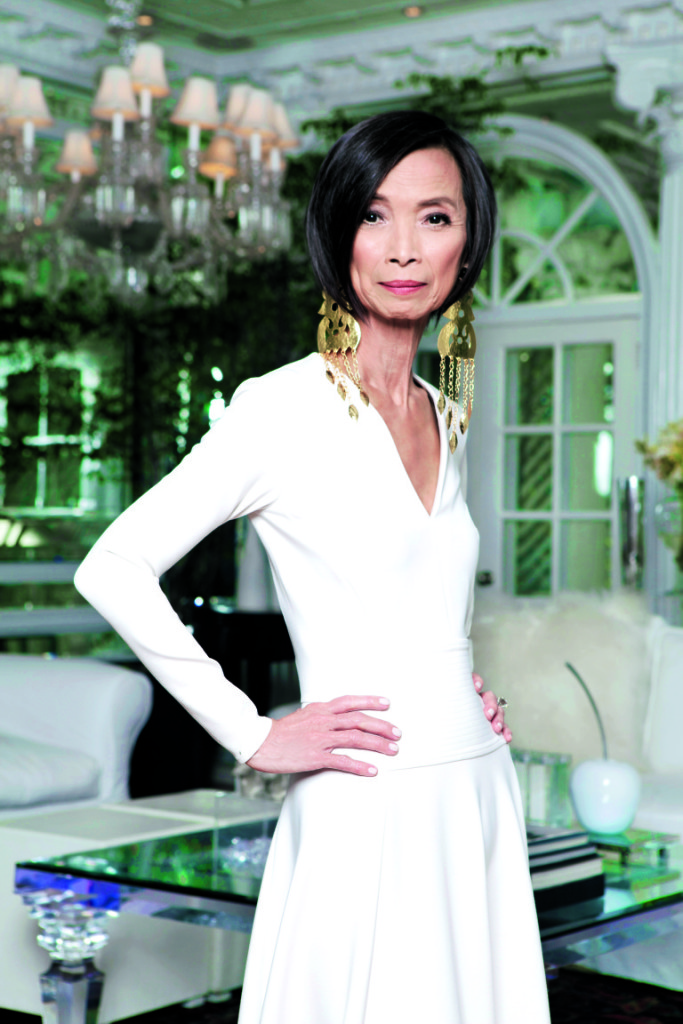 From Manila to New York, from finance to fashion, and from art to real life, Philippine-born Josie Natori crossed the frontier. When she founded The Natori Company, she empowered women to dress beautifully right down to the bare essentials, and established lingerie as a category in luxury wear. Thanks to her, "Made in the Philippines" has become a mark of global pride and distinction.
"The kind of upbringing I had and the kind of culture here (in the Philippines) have been instrumental in bringing me where I am today," Natori says. She gets to come home to the Philippines only three times a year and only for a few days at a time. She has lived away from the country for most of her life.
"But the heart and soul of a Filipino never left," Natori declares. "I think that my biggest assets have been, first, being a woman, and second, being a Filipino. Filipino women are very strong and very independent," she asserts.
"The most expensive things we have are made here," she says. "It's not just the quality. It's the detail. I think we have a way of handling the finer things."
(By IVY ONG | Photography by SARA BLACK)
Rhett Eala: A change in Fashion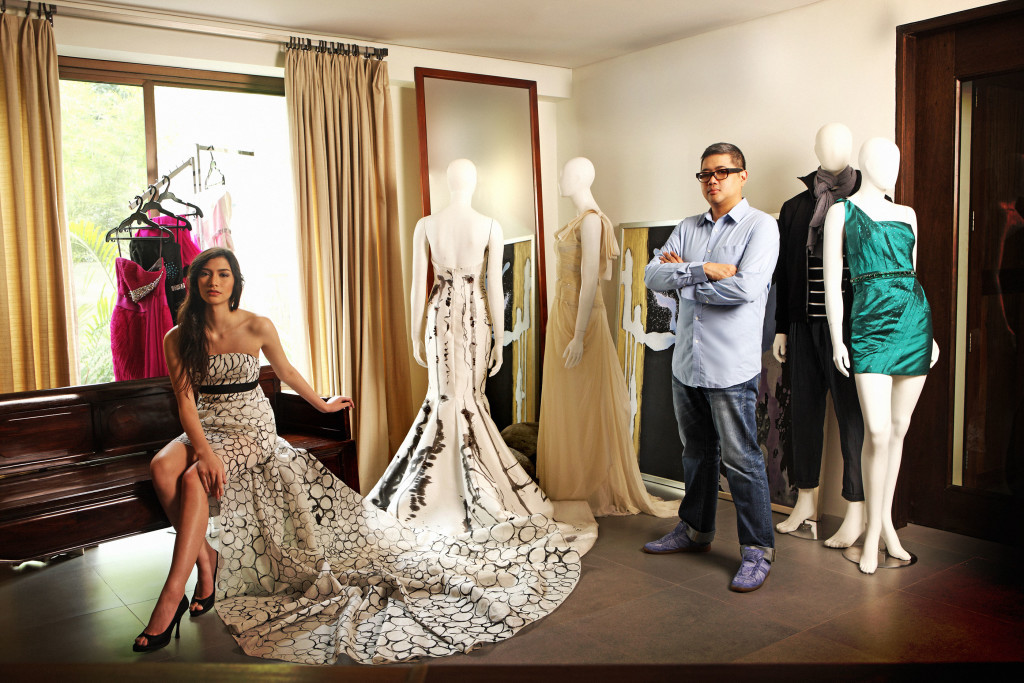 Yes, Rhett's job is a childhood dream come true. "From my earliest recollections, I've always wanted to be a designer. A lot of kids read comic books. I read Vogue," he recalls.
In 1997, Rhett finally debuted with a 100-piece gala show at the Makati Shangri-La, Manila — a moment any nouveau A-list designer would gladly define as the height of success. "I was so happy. I honestly thought I've reached the pinnacle of my career. If everything ended right then and there, I didn't think I would mind," he says in jest.
With the map shirt being worn by no other than then Sen. Noynoy Aquino himself during the presidential campaign period after his mother Cory's death, the yellow fever swept the country the second time around, so did Collezione-C2's iconic fashion symbol. "The map design came about around 2008, when I was looking for a symbol for our company (Collezione-C2), which is all-Filipino. I thought, 'Why not the Philippine map? It's simple. It's sexy. It's beautiful," says Rhett.
(By JOSE PAOLO DELA CRUZ | Photography by SARA BLACK)
Randy Ortiz: Destined to Design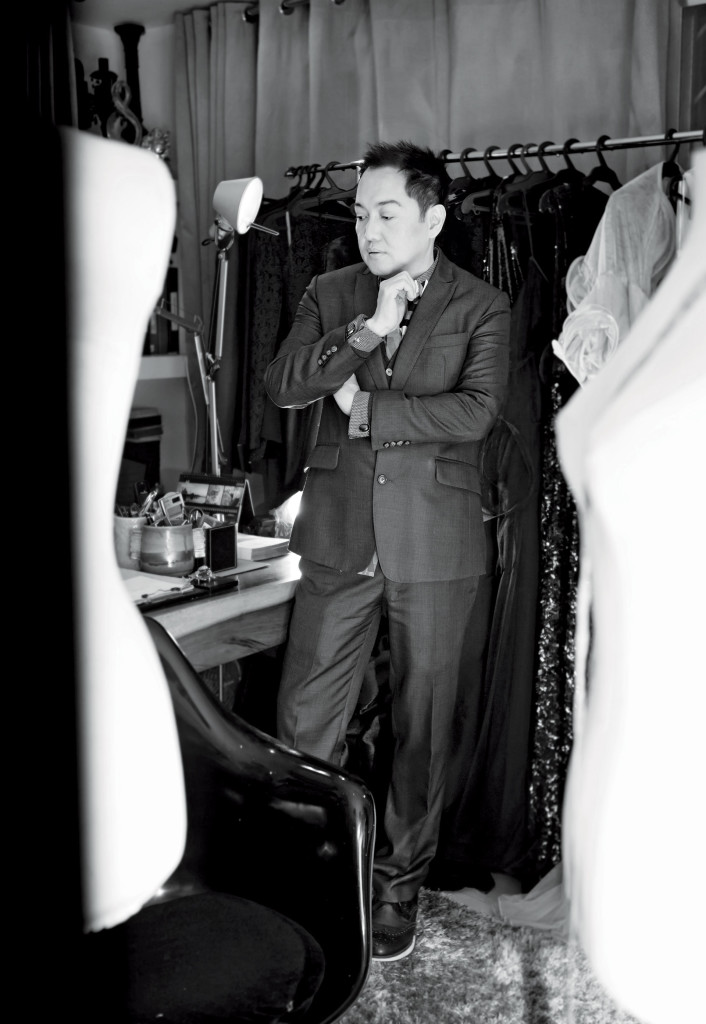 As a child, one of his fondest memories was of lovely afternoons spent accompanying his mother to the local dressmaker to have her clothes fitted and made. "From our town, we would drive miles just to see the best costurera (couturier) in the province. I was the only one they would bring along with them. Perhaps my mom saw how interested I was in the process," he says.
But he soon realized that his parents did have a great influence on what would be his mark as a designer — clean, classic, wearable, timeless, ageless style.
One of the things that Randy is extremely passionate about is supporting local resources and talent. He has traveled far and wide to source different materials from different parts of the country in his work — from the traditional piña, the abel weavings in Vigan and embroidered cloths from Taal to the exotic T'nalak and luxurious silks of Mindanao.
"We take so many of our local artisans and craftsmen for granted," he says. "Indigenous fabrics are becoming scarce, and we're worried that it's a dying industry. This is why we continuously ask for patronage and support for these products, because it's an art, a craft that makes Filipino design distinct."
(By DIANNE CARLA SIBAL | Photography by SHAIRA LUNA | Grooming by RIA AQUINO)
Criselda Lontok: Designing for Filipinas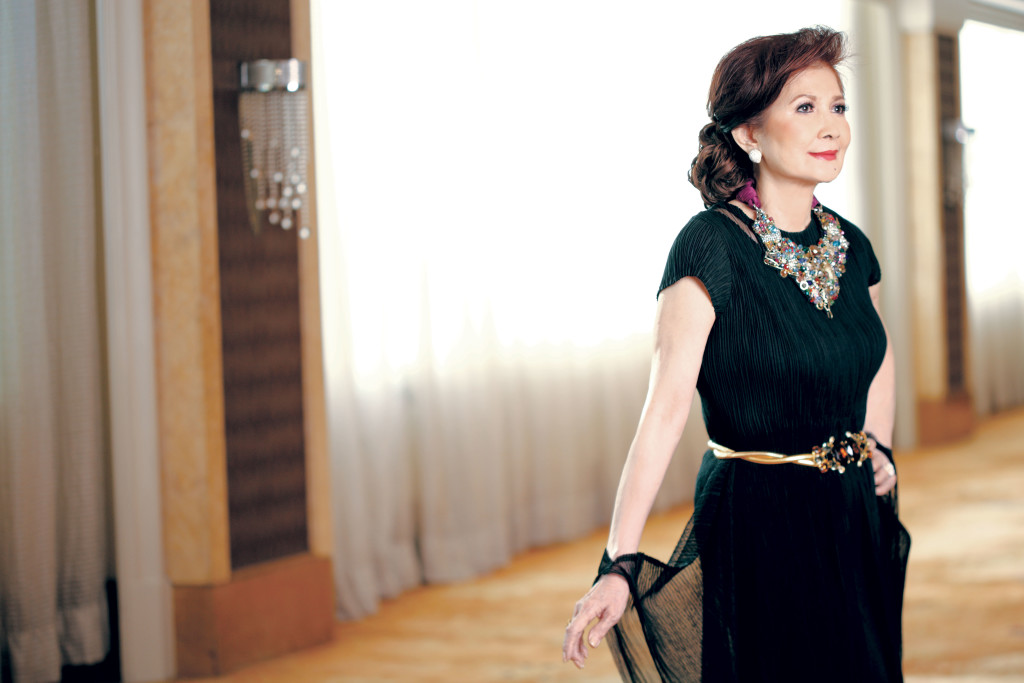 Weekdays you will find Criselda in her boutique in Rustan's Makati, talking with clients who often end up as friends. If there is any success secret she wants to share it's, "You have to study your market, heed your customers' demands. You cannot just project your image or sell what you want, you have to adapt to what women want. I have some pieces in the boutique that are not  necessarily my style but I have them because that's what my customers want. And I always take advice from them, I ask them what they like and don't like."
Criselda enjoys this part of the job, second only to the designing part. "It's nice to have rapport with them. I have become friends with customers that I didn't know before, people who shop here and come from as far as Davao and Cebu. Recently, a Japanese lady, who was a former actress, ordered a gown from me, and another one for her friend in Japan."
"It's very rewarding," she says, looking back on her career.
So where does she think local fashion is headed? "We have so many malls now and new designers coming in, we have couturiers doing retail in Greenbelt 5. Our designers are so innovative that we can now be compared to Hong Kong designers who are also very good. There is no way to go but forward!"
(By TANYA T. LARA | Photography by SARA BLACK |  Styling by NASIA CAMMAYO  Makeup by QUA of NARS / Hair by JIM GUERRERO of L'Oreal Professionnel Stylesetters | Shot on location at Makati Shangri-La, Manila)
Rajo Laurel: Fashion with a Passion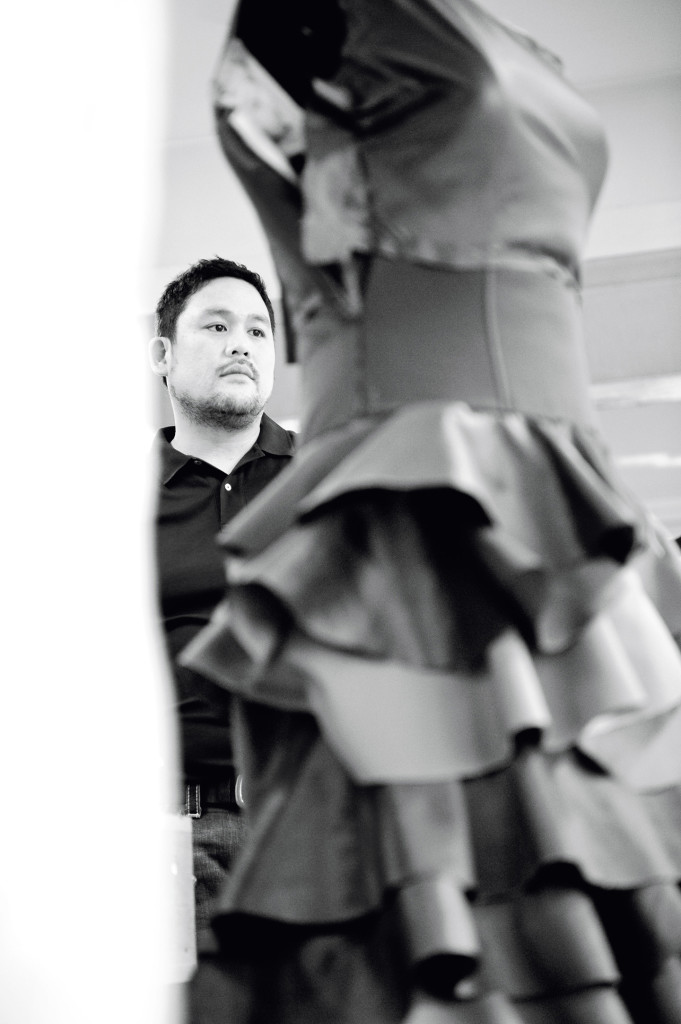 Wedding his unique chic style and knack for business, Rajo Laurel, the fashion designer and the entrepreneur has built himself a brand name that extends from designing high couture gowns to wedding cakes to corporate uniforms. Having enjoyed such immense success, dressing the who's who of society and after solidifying his brand in fashion today, Rajo now gives back to the cycle of goodness by lending his hand in Rags2Riches, an advocacy that lauds the rug-making skill of the Payatas women.
His willingness and enthusiasm for his advocacies stem from his belief in the cycle of goodness. "I have been very blessed with so much and it is just natural for me to share this." After achieving so much and challenging himself time and time again, is there anything that he's not willing to do?
Rajo humbly replies, "I take these challenges as they come. I am a creative person. If the opportunity is there I will seize the moment. Recently I designed hamburgers for Brothers Burger!" He laughs and adds, "So I won't say no to any particular challenge. The best thing a person can do is try and do his best and if a challenge comes like that I'll just say, I'll try."
And he had not only tried but succeeded with flying colors, leaving an indelible impression in fashion history and the Philippines. And he's not done yet.
(By KRISTEL DACUMOS-LAGORZA Â |Â Photography by FRANK HOEFSMIT Â | Grooming by LANI ACDEDILLO for Paul & Joe)