Celebrate World Chocolate Day with PeopleAsia's top ten places to get your chocolate fix! From the international favorites of chocolate pralines and chocolate cake to the more whimsical chocolate patties and pizza, find time to visit these deliciously sweet places on this sugary holiday.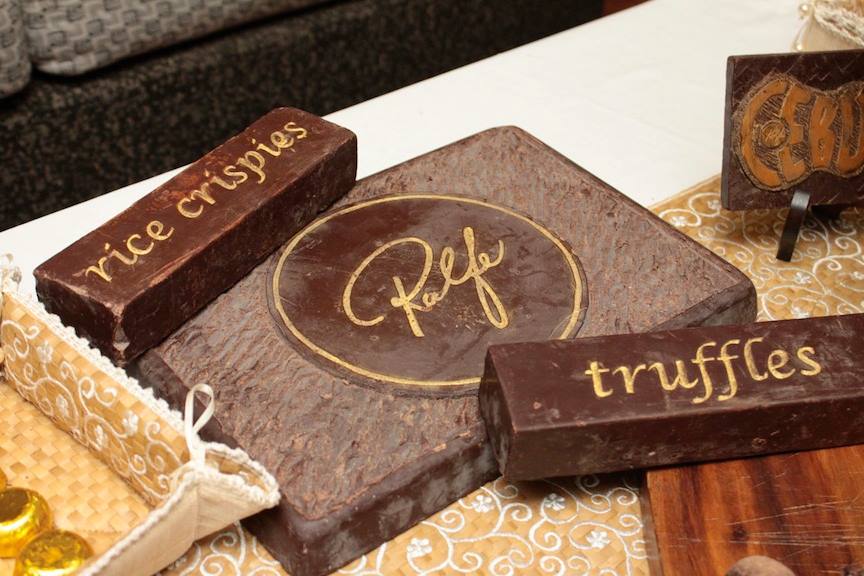 (Sweet delights by Raquel Choa)
Cold Stone Creamery 
There is an endless number of flavors, and customers can choose ingredients like crumbled cookies, candies and nuts to be blended into their smooth and creamy ice cream. Handcrafted, no less!
Mix-ins are performed on a frozen granite stone with spades. Singing crew members — employees are actually "auditioned" to join the company — add to the fun, festive atmosphere of this revolutionary scoop shop. Some customers even ask to catch their ice cream from across the counter!
This 'Entertainment Factor' is the cherry on top of the premium, customized ice cream. In addition to an impressive level of customization (11.5 million creation combinations are possible!), Cold Stone also serves a variety of "Signature Creations" in the forms of smoothies, cakes and shakes. (By MONICA ARANETA TIOSEJO) 
(Would you like that in a cone or in a cup?)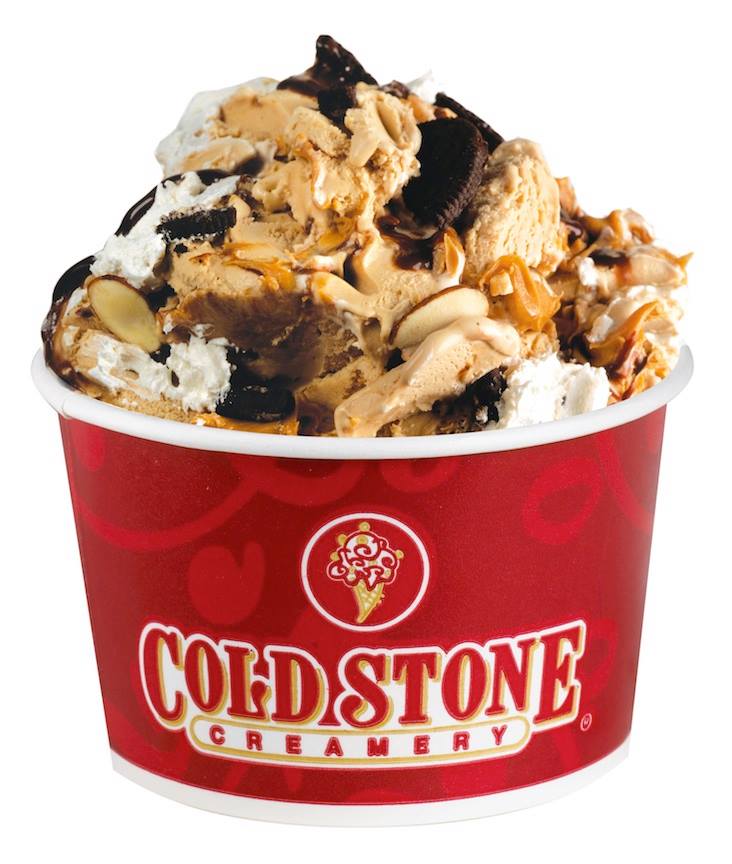 (Just one mix of the thousands and thousands of ice cream combinations to choose from!)
Ralfe Gourmet 
"I'm not a chocolatier, just a humble, tablea-lover," corrects Raquel Choa, when we asked of her life as a "chocolatier."
It all started when a good friend from Argentina asked her what he can bring back home after visiting Cebu. Upon tasting the local tablea (Cebu's famous cacao tablets usually used to make chocolate drinks), Raquel and her friend decided that it's definitely a worthy souvenir. Even worthy enough to turn into a business.
In 2009, she launched Ralfe Gourmet as an official brand that carried all the chocolate-y goodness from her home kitchen in Cebu. Her home was transformed into a small, chocolate factory and that same "factory" into a tourist destination. "I was surprised when celebrities started dropping by to order my chocolates. First there were GMA stars, then even famous news anchors like Karen Davila, and many more," she narrates. "I didn't expect that people would go to the trouble of asking for where I live, just so they can buy my products. It made me really happy."
From pralines to liquor-candies, and now even chocolate burger patties and pizza, she has definitely gone a long way. But the crown jewels of her armada of saccharine treats remain to be her chocolate truffles.
Made from Raquel's own, handcrafted tablea, Ralfe Gourmet's chocolate truffles (which come in bitter and sweet variants), offer a no-fuss and instant bite of heaven. The shell, thicker than most truffles in the high-end market, melt instantly once you bite into the soft, bittersweet core of the entire creation.
One noticeable characteristic of Raquel's chocolates is that they're slightly unpolished. The pieces don't have the artificial, plastic-like gloss and feel of many high-end pralines in today's market.
Don't get me wrong though. The chocolates are beautiful, and Raquel (sometimes with the help of her children) slaves away for hours in the kitchen to design and even hand-paint her beloved tablea. (By JOSE PAOLO DELA CRUZ)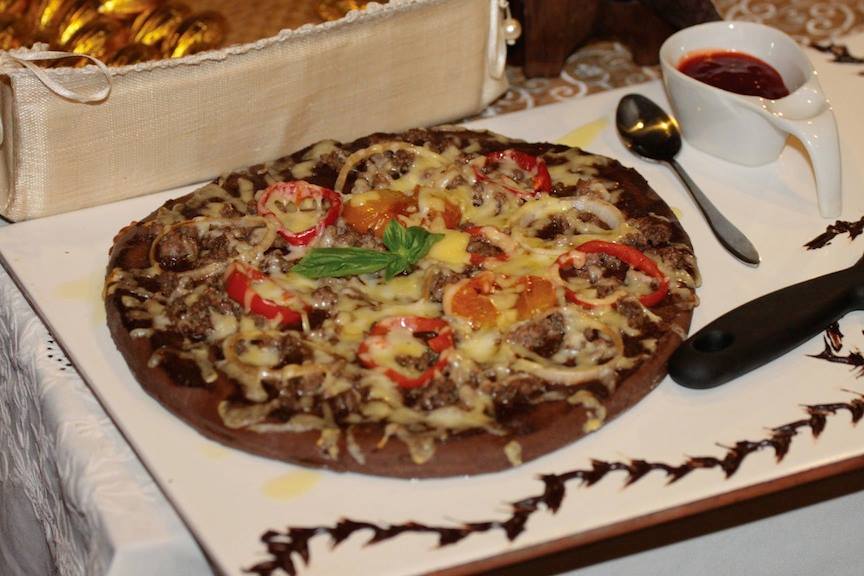 (Chocolate infused pizza to cater to the sweet-savory palates of Filipinos)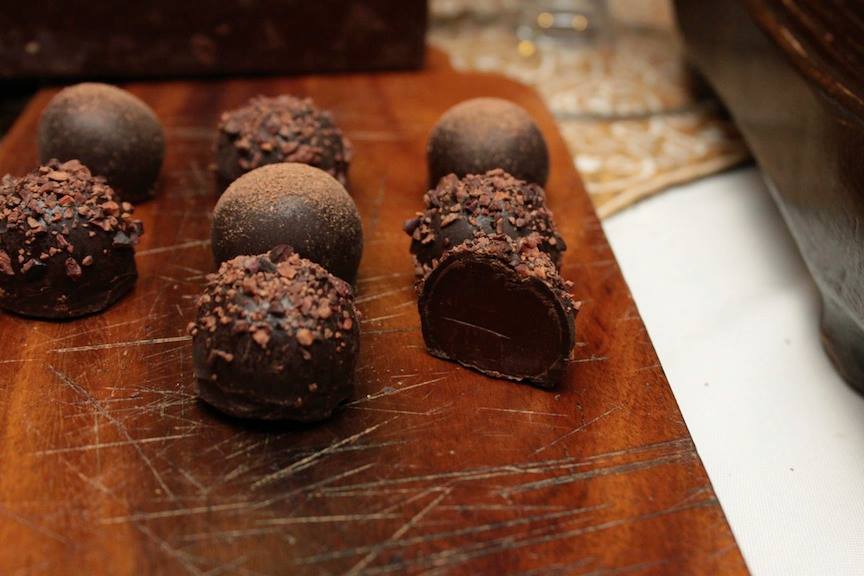 (A preview of those slightly unpolished but equally delectable treats)
IHOP
Happiness is in a warm plate of pancakes. And because IHOP does not stand for the International House of Pancakes for nothing, the people behind it make sure that each stack of pancakes that comes out would give any customer reason to smile.
Start the day with a smile by ordering the "Funny Face," a big chocolate-chip pancake with powdered sugar, maraschino cherry eyes and a whipped topping smile. Pour on the flavor with four kinds of syrup right at your table and you'll be grinning from ear to ear the whole day.
Since IHOP already serves all-day breakfast, it blurs the line between breakfast and dessert, but we're not complaining.
With the queues it accumulated just mere days after its debut, it comes as no surprise that the company intends to open a total of 19 IHOP restaurants more in the Philippines over the next five years. "We are eager to share the same experience with families and diners in the region. We are excited to share the happiness!" exclaims Archie Rodriguez, CEO and president of Global Restaurant Concepts, Inc., the group responsible for bringing the all-American favorite to Philippine shores. (By MONICA ARANETA TIOSEJO)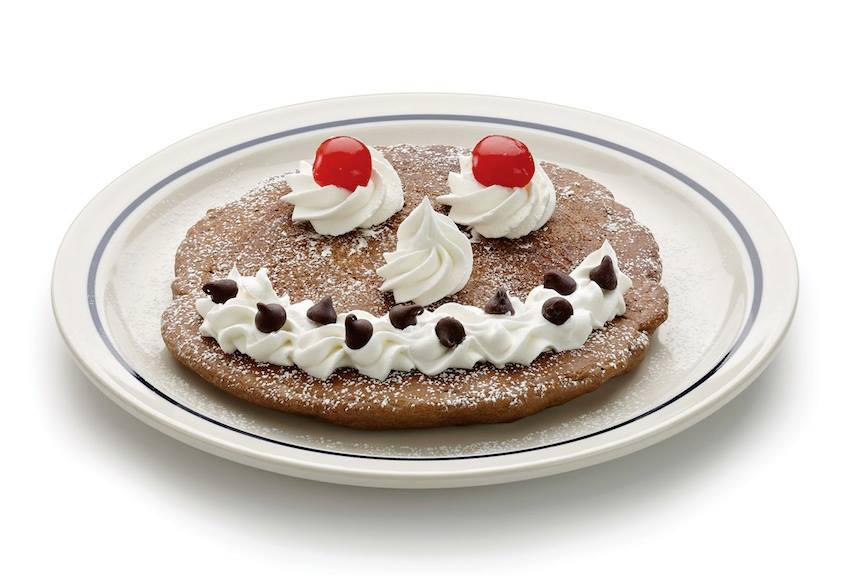 (Funny face pancakes)
Cafe Macaron
The Raffles Makati finally reveals Café Macaron's best-kept pastry secret — the Raffles Doussant. This decadent dessert is a hybrid of two classic treats — the buttery croissant and the cream-filled doughnut. The product of this marriage made in pastry heaven is an irresistible golden-brown delight that is lusciously soft and crunchy at the same time. The Raffles Doussant is exclusively available at Café Macaron. (By SYLVIA REYNOSO-GALA)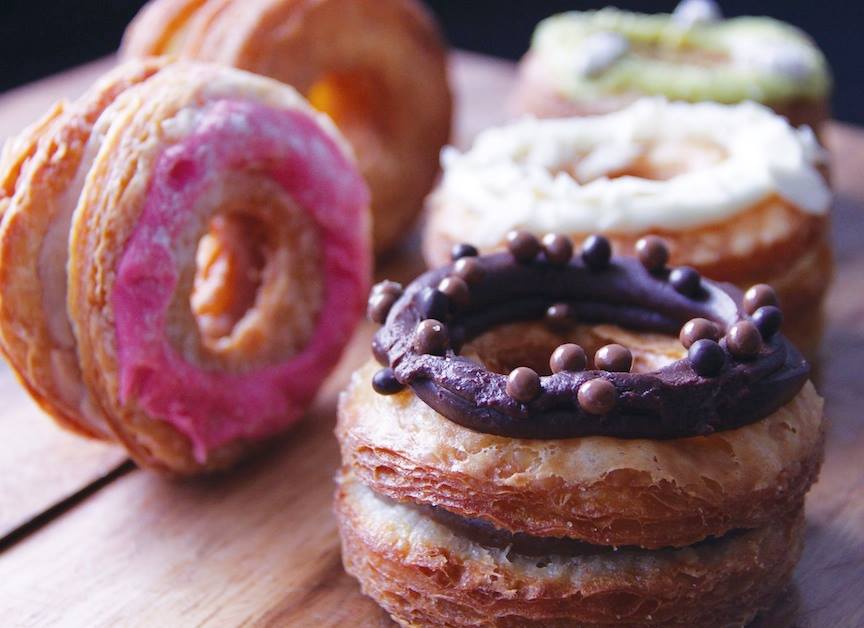 (The Raffles Doussant)
The Cake Club 
A quick leaf through the menu will reveal many exciting and unusual options. The main attractions are the desserts fit for the everyday crowd seeking the ultimate dessert experience. Aiming to provide quality to everyone, The Cake Club made a name for itself with its various cake flavors, which have become household favorites in many homes.
The Diamond Ensaymada is legendary and, to this day, is the most popular on the menu. The baked cheesecake is my personal favorite; one of the top cheesecakes that I have tried in the world! It's luxuriously dense texture and moderately sweet flavor results in pure bliss. Other must- try's include Cecilia (a coconut mousse pie named after the president of Diamond Hotel Philippines), a creative twist to the traditional Filipino coconut pie.
Many of the popular treats have been incorporated to the homemade ice cream, with versions of the cheesecake, apple pie and super moist chocolate cake now available in scoops, one pint and half-gallon portions. (By SYLVIA REYNOSO-GALA)Â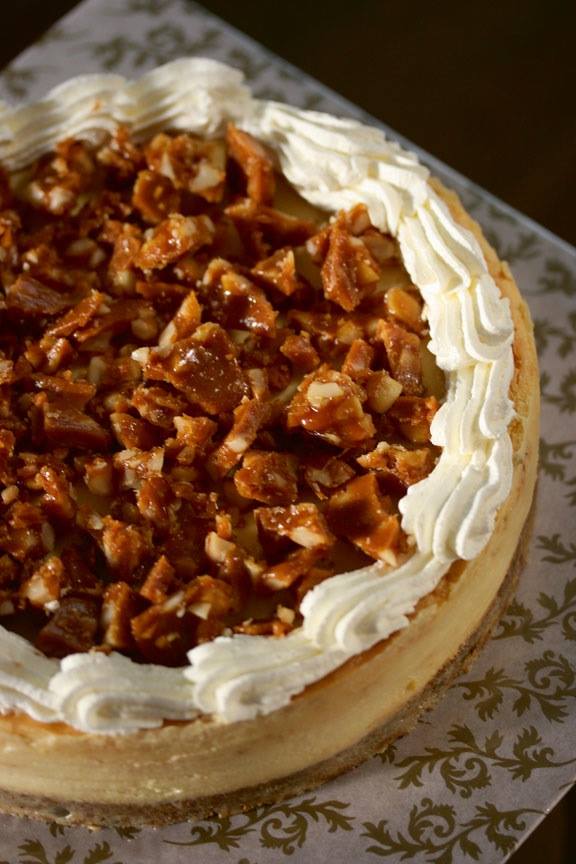 (Try to just have one slice!)
CMBV Confectionaires Co.
"When you're craving for these chocolate bars that you usually see in groceries, you're actually just craving for sweets," he says. "But if you're craving for real chocolate, we can satisfy that," Christian Valdes, general manager of CMBV Confectionaires, says with a confident smile.
Santol. Gin Pomelo. Gumamela. Believe it or not, these are flavors of chocolates.
The then 25-year-old is quick to admit that the curiosity he and his business partner Marvin Bagube share in trying out new flavors knows no limits. "We were at a party around two years ago, when Marvin brought some chocolates he made. Everyone in the party loved them. From then on, we started turning it into a business," narrates Christian.
All chocolates from CMBV use no less than the finest ingredients. Cocoa butter, which Christian pegs as the foundation of fine chocolates, is a must in all their products. "Some luxury chocolates use vegetable oil and other substitutes, maybe to cut on cost. This affects the quality of the products, and while it may still taste good, I think customers are being given less than what their money is worth," he shares.
Christian also adds that all their chocolates are 100 percent artisanal. Despite the growing volume of orders, only two pairs of hands—his and Marvin's—touch the chocolates before they are wrapped and sold in elegant perfection.
In one of my visits to the CMBV shop, Christian showed cute, little molds of birds and flowers that they used in the beginning. While they remain nostalgically shelved in their little chocolate factory, they have since been replaced with polycarbonate molds that result in elegant geometrical shapes that exude mastery of the art.
For the pralines, you can be sure to find something pretty, and bite into something that's equally beautiful. "You bite into it, and you get the initial taste of chocolate as it cracks. Somewhere in the middle, it mixes all together and turns into a completely different flavor. That's why I love chocolate, like how Willy Wonka never runs out of flavors for his chocolates—but all in one praline, or bar," he describes. (By JOSE PAOLO DELA CRUZ)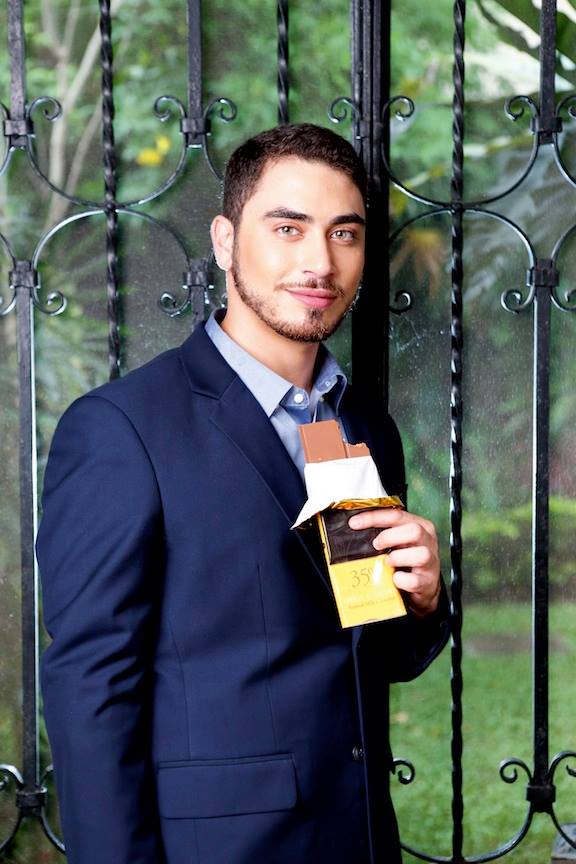 (Christian Valdes)
(Artisanal chocolates at their best)
Kumori Japanese Bakery
The Internet amplifies cravings and it is telling that the Manzkes are reportedly bringing Hollywood's iconic Pink's Hot Dogs to Manila. After all, why create when you can simply serve up the original?
One of the latest entrants is Kumori Japanese Bakery, which promises:"It's Japan Baked Daily." Their pillowy confections, including their signature Hanjuku Cheesecake, Soft Matcha Bun and Fuwa-Fuwa Cream Bun, swear by "no bread softeners, preservatives, stabilizers, or emulsifiers." The bakery, which is at the basement of Landmark and SM Makati, may be a grab-and-go affair, but it's still something new enough that obsessed Pinoy foodies — including old-school and Gen-Y ladies who lunch — will find unable to resist when merienda time comes along. (By SYLVIA REYNOSO-GALA)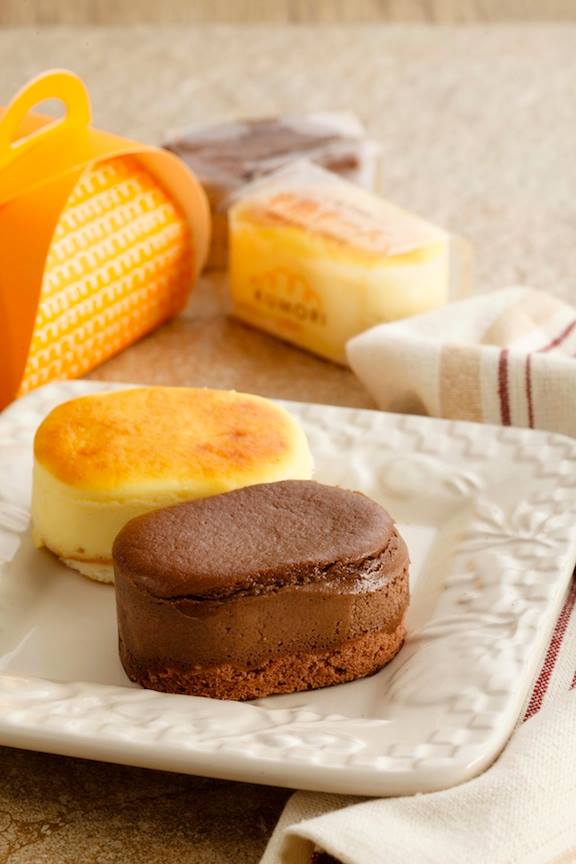 (Pillowy confections you can't get anywhere else)
Villa del Conte
For 81 years now, Villa del Conte, the luxe chocolate brand named after this very town, has been making traditional fine chocolates handcrafted by artisans in Italy.
With decades of experience in their craft, they make sure that premium ingredients go into each cioccolatini, so that every bite is seeping with sumptuous flavors that only authentic, first-grade chocolates can offer.
The classic line makes your mouth water with our offering of decadent artisanal chocolates. Among these handcrafted bites of heaven are praline balls of milk chocolate filled with cacao cream, caramel cream and hazelnut cream; as well as cereals dark chocolate with coffee cream filling, Macadamia cream filling, hazelnut cream filling; and cereals milk chocolate with cocoa cream filling, among others.
Each chocolate is individually wrapped in color-coded wrappers that indicate the indulgent flavors within. Seasonal offerings are also available in limited-edition packaging created to commemorate the most festive of holidays and occasions.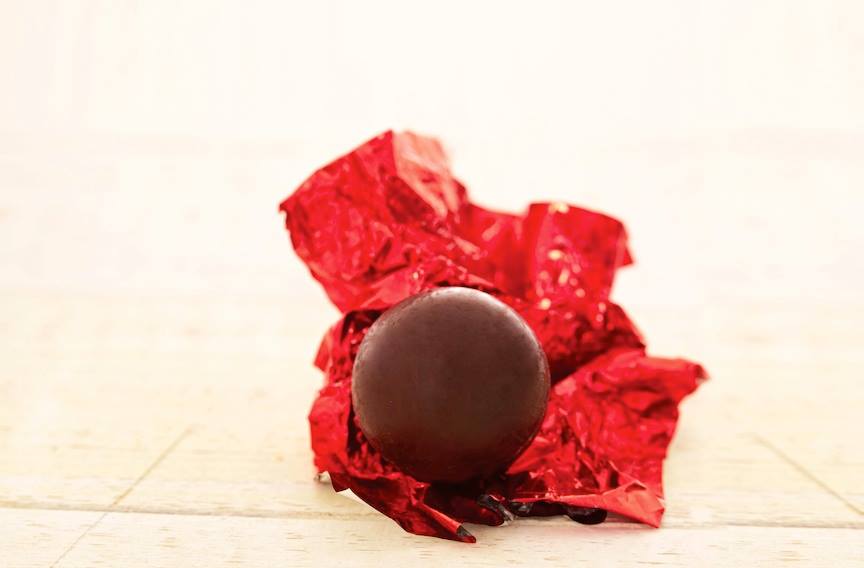 (Great to treat yourself with these or to give as special gifts)
The Bakeshop 
Handcrafted and made with Belgian chocolate and premium specialty luxe ingredients, Edsa Shangri-La Manila's decadent designer chocolate bars are ideal for insatiable chocolate cravings. Be it a combination of dark and white chocolate, infused with liqueur or fruit-dipped, these melt-in-your-mouth divine treats come in seven all-original variations. Satisfy your sweet desire with the most amazing chocolate spread on display at The Bakeshop of Edsa Shangri-La, Manila.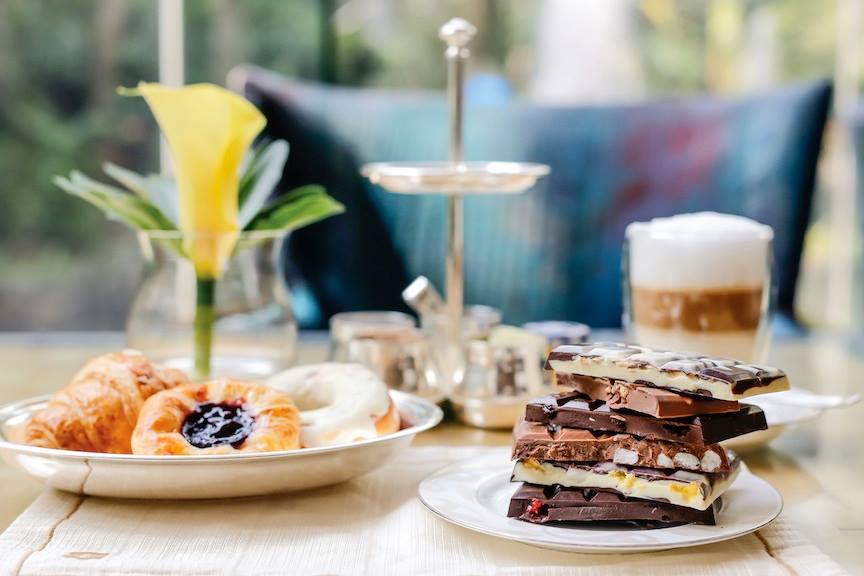 (Choose your sweet ending with the many options they have)
Kitchen's Best
Roselyn Tiangco wouldn't look out of place at Kitchen's Best, the wildly popular restaurant and patisserie that serves up some of the metro's favorite cakes and pastries, along with well-loved savory eats. She could be any one of the retinue of well-dressed women who frequent the place to share a slice of the bestselling White Chocolate Macadamia Brittle Cheesecake or the Mango Sansrival; author and pioneering food blogger Lori Baltasar, who swoons over Kitchen's Best's exquisite Concorde Cake, a symphony of chocolate, mousse and meringue that's difficult to perfect; or even a regular working girl who likes to gather friends after payday to dig into a little decadence.
Roselyn is, in fact, the chef of Kitchen's Best and works with sisters Martina and Berna. She is a graduate of the popular French pastry school Ecole Lenôtre.
Some of Kitchen's Best's bestsellers have become award winners as well, including the Gateau por mon Pere (Purple Yam Cake), the Banana Toffee Pie, Mango Royale (Mango Walnut Torte), Plaisir Sucre (literally "sweet pleasure," in this case, "layers of ganache, sheets of chocolate, cream, praline, and other homemade confections").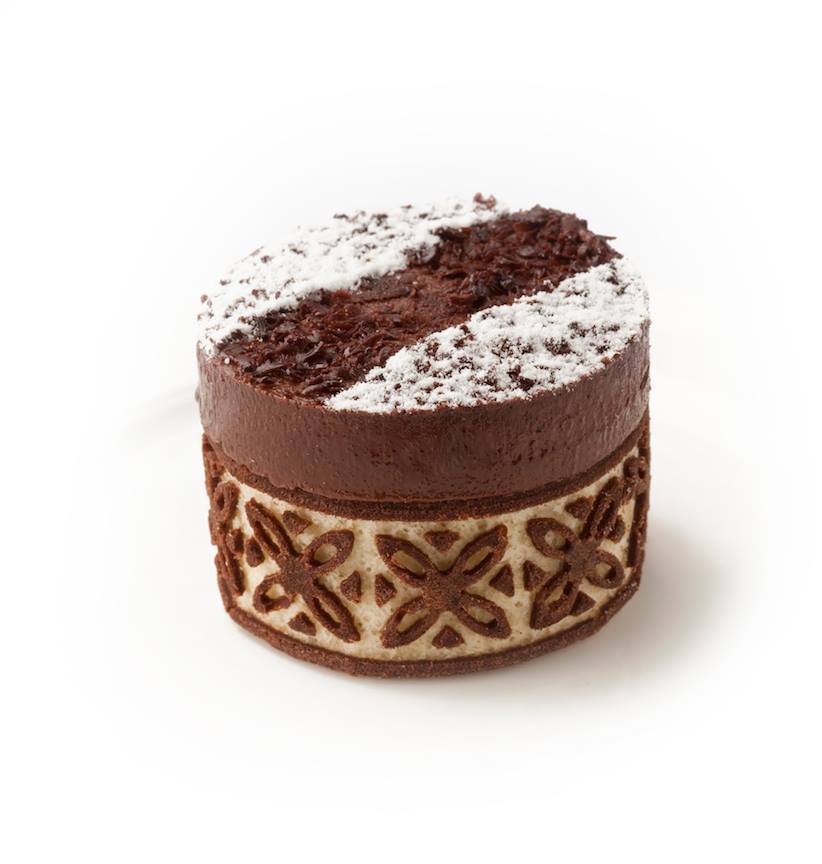 (Would you eat it layer by layer?)
BONUS TREATS:
Ilustrado's decadent super moist chocolate cake is worth the trip to the walled city in Manila.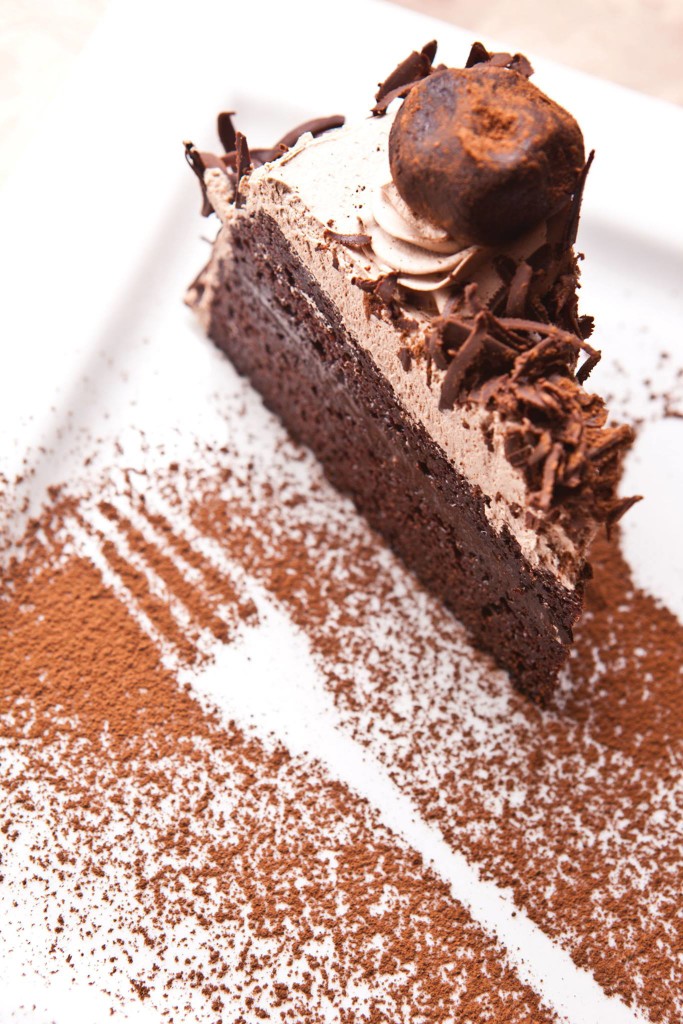 Chateau 1771's Coffee Pie is to die for!