As Filipinos, we may have grown up hearing that August is "ghost month," therefore making it unlucky, somber and macabre according to Chinese superstition.
But even this coin has two sides.
To others, August, being the eighth month of the year, is known to be the month where everything goes full circle and makes sense, the time of the year when everything falls into place and finds perfect balance, thanks to the number eight symbolizing infinity.
Now if you ask us at PeopleAsia, on the first week of this month of infinity, we'd like to think that August holds more good than bad in the next days to come.
And to help you start August on a positive note, here are the first four of eight inspiring stories of eight remarkable individuals featured on PeopleAsia magazine.
Brina Kei Maxino: The Brave and the Beautiful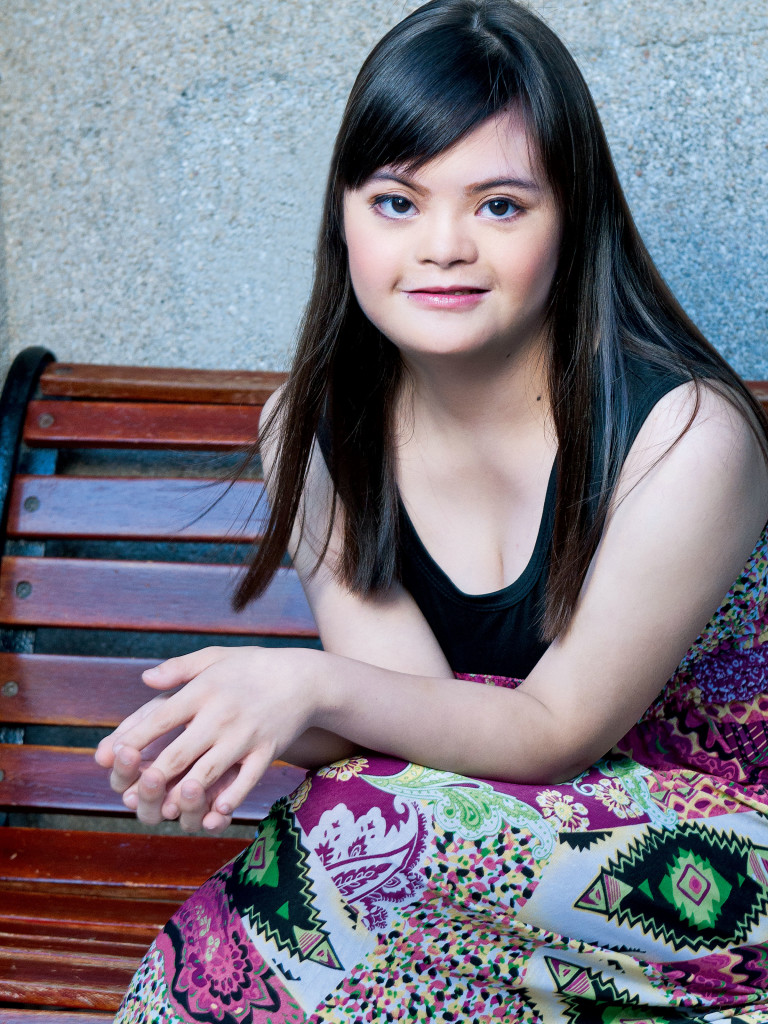 Upon seeing her, it's obvious that Brina Kei Maxino isn't a regular teenager. Her physical features give clues to her condition. This plucky lady was born with Down Syndrome and a hole in her heart. But more than what her face, her hands and her body reveal, it is the heart, mind and soul within that truly shine bright.
In July 2014, she was chosen to deliver a speech before US President Barack Obama and First Lady Michelle Obama, who hosted the special dinner for Special Olympics at the White House. In her speech, Brina — confident and pretty in her red and white terno — candidly said, "Mr. President, you have changed your country, I am changing mine; together we speak the language of the unified generation."
From "Bullied Brina," she transformed into "Brave Brina," the face and the voice of people with Down Syndrome.
Attending classes in a regular school was the next hurdle for little Brina. She admits during this exclusive interview and pictorial for PeopleAsia, "Some classmates were mean, they bullied me and teased me. They would not allow me to join in their games, sometimes they even pushed me when I was too slow for them while running or walking."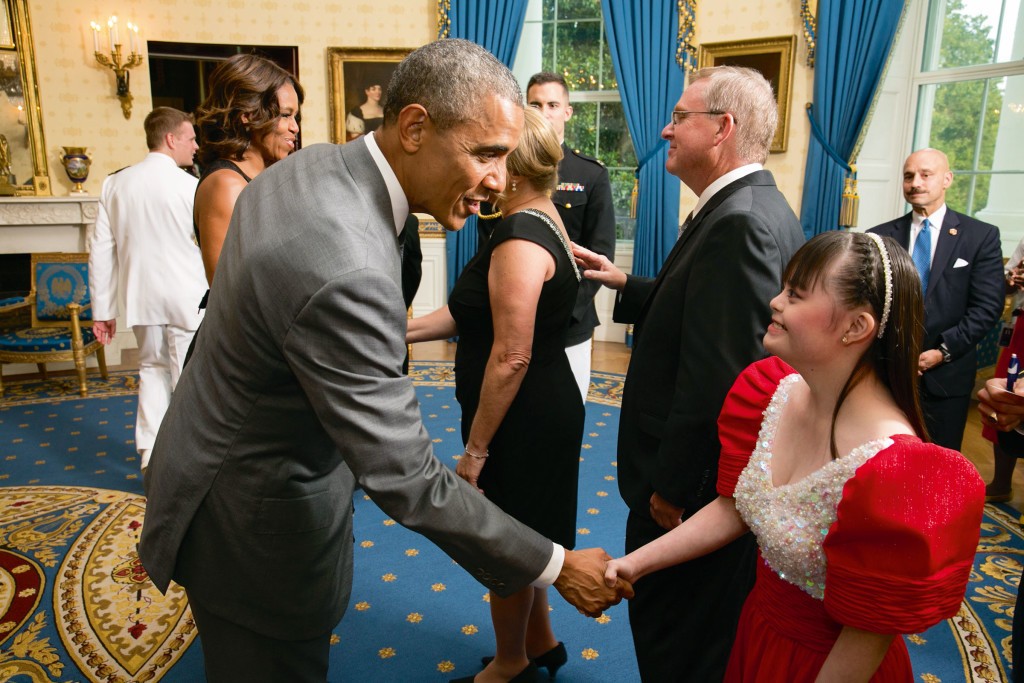 She points out that as Global Youth Ambassador, it is her task "to educate, to motivate and to activate people to become agents of change." Because of her command of the English language, Brina is often asked to be an emcee, especially for events of the Down Syndrome Awareness of Peel (DSAP) or related groups. She adds, "I would like to ask the readers of PeopleAsia to please stop using the R-word even as a joke and similar words like mongoloid, moron, idiot — they are hurtful and insulting."
To families with special children, Brina speaks from the heart. "Love them, don't lose hope and with God's grace, anything is possible. Believe in them and they will achieve."
(By LINDA M. DE LEON | Photography by MJ SUAYAN of AT EAST JED ROOT | Hair and makeup by SARI CAMPOS | PeopleAsia April – May 2015)
One Meralco Foundation: Electric Dreams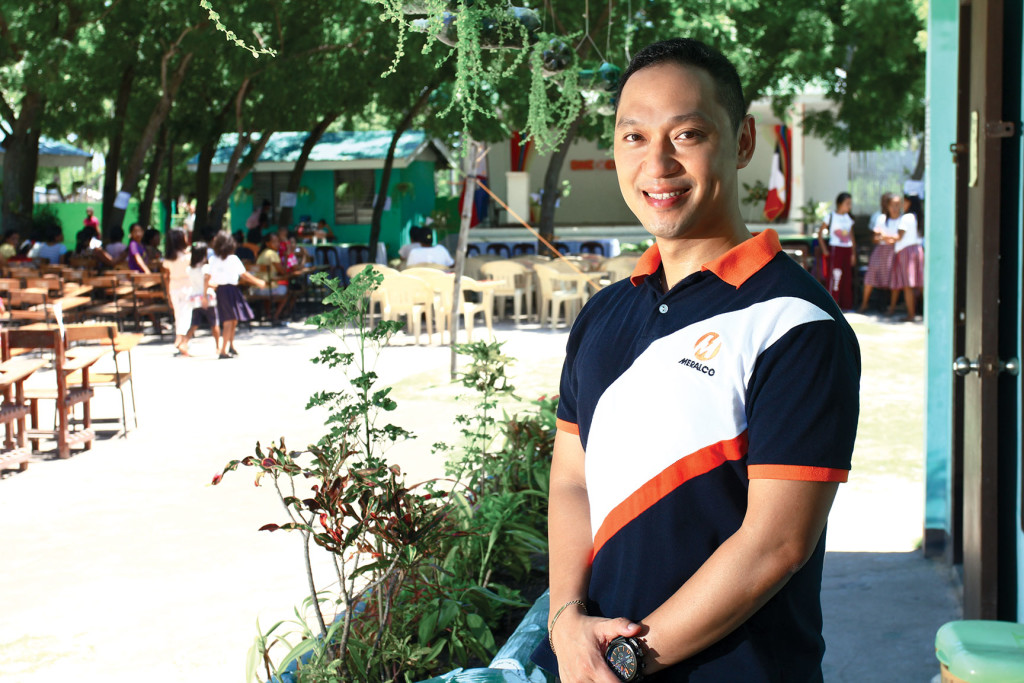 In the olden days, long before the Internet or the TV, there were children who literally burnt the midnight oil so that they may grow into the men and women they've always wanted to be. And within their lifetimes, they became heroes and artists, the Rizals, Mabinis and Amorsolos of their time.
If they managed to do these with the flickering flames of an oil lamp, imagine what they could've done with a working light bulb—or better, electricity.
Yes, there are places in the Philippines not yet privy to electricity, mainly due to the country's archipelagic geography. After all, powering up 7,107 islands is no walk in the park. But that is not to say that people have given up.
In a recent visit to Pandanon and Cabul-an—two smaller islands around Panglao in Bohol—I was able to see raw and unadulterated provincial life. As our boat docked, the students waved, cheering with pure energy, as if they saw  the arrival of a rock star. Unfortunately, that rock star wasn't me. It's Jeffrey Ochoa Tarayao, the young and passionate president of the One Meralco Foundation.
The festive reception of our party made more sense as we walked the tiny streets of the island, and inched closer to Cabul-an National High School. It was the only place on the island that enjoyed working electricity —a product of the School Electrification Program (SEP) Jeffrey launched with the One Meralco Foundation in 2012.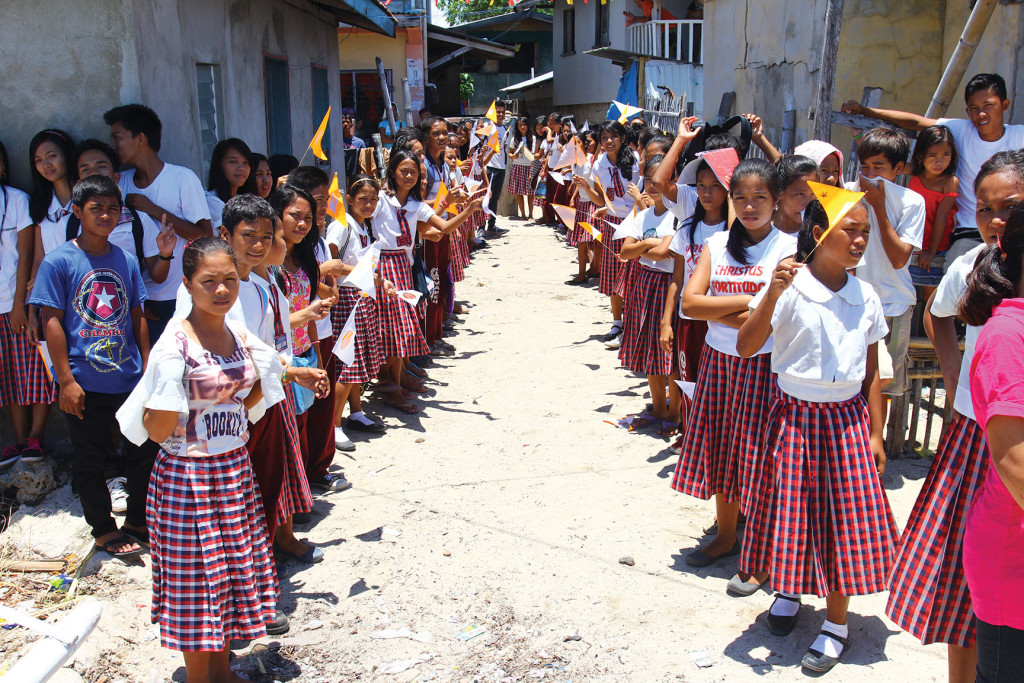 The idea is not just to power up the school, but to empower the teachers and children by giving them ample, modern-world tools for studying. "Light bulbs and electric fans do not really make that much of a difference when it comes to education. But electricity to power up computers, DVD Players and other multimedia platform—that is very useful," Jeffrey adds.
He further relays that one does not have to look as far as Bohol to recognize the need for improving education. A school in Rizal, for instance, has students who need to cross a river daily, in order to study. They cannot wear their uniforms because these will get soaked when they go "tubing," on their way to school.
"Tapos pagdating nila sa school, ang aabutan nila Manila paper lang? (And then they reach the school only to get to look at Manila paper?) For me, we should reward these kids who risk their lives to go to school everyday with something that will really inspire them. Technology like computers and projectors that will make them say, "Ahh. May ganyan pala! (Something like that exists!)"
And so, One Meralco Foundation also energized that school, along with 12 others in Rizal, as a reward—and a tool—for faithful students who go the extra mile, every day, to study.
(By JOSE PAOLO DELA CRUZ | Photography by RAMON JOSEPH J. RUIZ | PeopleAsia December 2014 – January 2015)Â 
Venus Raj: Venus of the Universe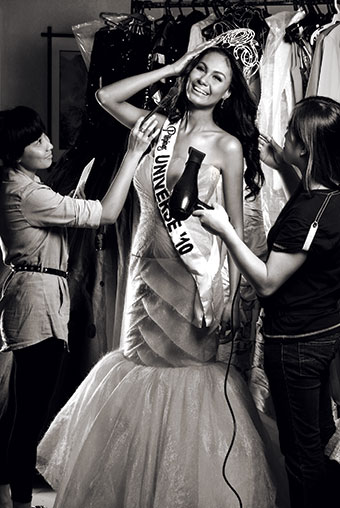 "I've been joining (beauty) contests ever since I can remember, even those mock pageants we used to play at home and in the neighborhood when we were kids. During school intramurals, I kept joining as well until grade five," she recalls amusedly.
The half-Indian Venus bagged the "Best in Philippine Terno," "Miss Friendship" and "Best in Long Gown" special awards during the pageant night. The Bb. Pilipinas Universe 2010 title was her first major victory!
In every competition, however, detractors abound and in no time at all, she was hogging national headlines as a dethroned beauty queen. Her citizenship was questioned, including her vital papers and documents. When she finally obtained her Philippine passport, she flew off to compete in Las Vegas.
"I realized that I had to undergo all that because God has a better plan for me. What did I do wrong when all I did was win the title? Everything happens for a reason as every question was answered.
"I became a stronger woman in the process. They cannot judge me because they do not know the real me. Had I not passed that stage, I wouldn't have felt the outpouring of love, sympathy and support from all of those who believed in me. I also thank the people who tried to put me down because, in the end, there were more of them who rooted for me," Venus states.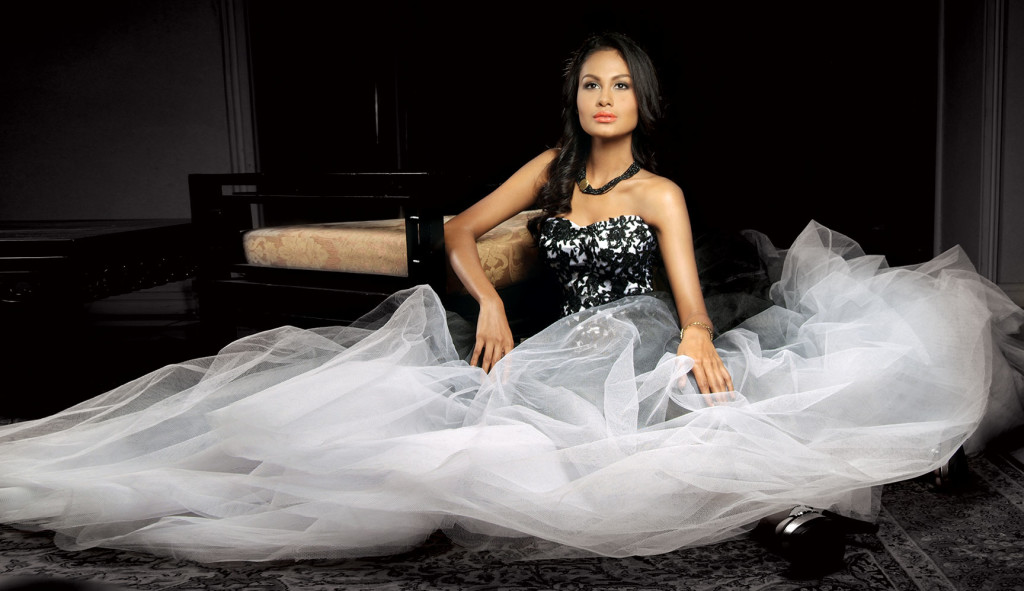 "Misses Indonesia, Malaysia (my roommate) and the other Asians were so excited for me as well; they were crying as they hugged me backstage. 'We're very happy! You Asian, you win!' I knew then that they were proud of my accomplishment, too," reveals this A.B. Communication Arts major in Journalism (cum laude) alumna from the Bicol University.
"I'd like to believe that it was also through Divine Intervention. Nothing can beat one's faith in the Good Lord. It also helped that I was subconsciously thinking that 'I would win, I would win.' It's all in the mind; it's yours so you just have to claim it. My being poor didn't stop me from realizing my dreams, regardless of our house being located in the middle of a rice field and not having electricity while I was doing my assignments. One's destiny in this world has already been written even before one was born.
"It also helps if you have a good heart. I've encountered fellow Miss U candidates who are undoubtedly gorgeous and stunning but you could sense something was lacking from within. In the end, no matter how beautiful you are physically, it's the real beauty from within that stands out," she attests.
(By GREGGY V. VERA CRUZ | Photography by NICCOLO COSME | PeopleAsia December 2010 – January 2011)
Jimmy Bautista: There's Nothing Like Experience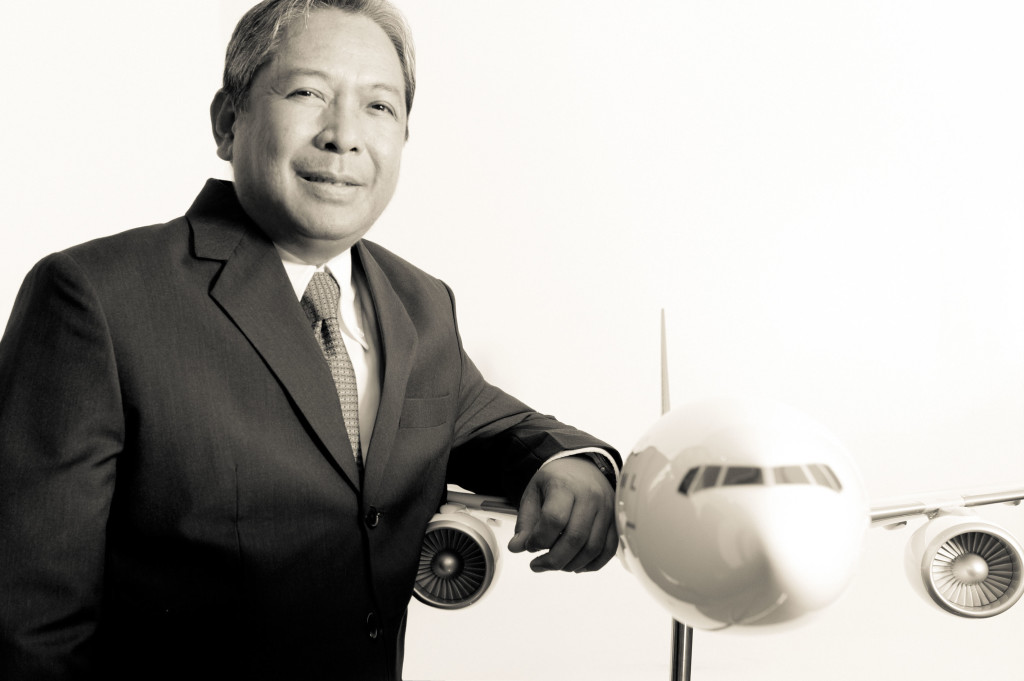 "Unassuming" may be the best word to describe Jaime J. Bautista, president and chief operating officer of Philippine Airlines (PAL) – the country's flag carrier and the first Asian airline to cross the Pacific – and it is also this characteristic that helped him gain insight into the minds of passengers.
The man keeps such a low profile that sometimes he travels unrecognized by passengers in the very airline that he leads. The anonymity allows him to transfer from Business Class to Fiesta Class, which is what PAL calls its Economy Section. "I like moving to Fiesta Class especially if I am traveling domestic," says Jaime or Jimmy, as Bautista is fondly called. "I just want to see the service of our people. I try to see if the members of the cabin crew are doing their job well."
From his own experience and judging from the nice stories that other passengers tell him, Bautista remains confident about PAL's superb service. He cites, for instance, that all passengers — without exception — are given special treatment. "We have amenities still, even if you are in Fiesta Class. There's newspaper, there's ice cream…" he says. "Compared with (other) local carriers, we have more comfortable seats," he adds.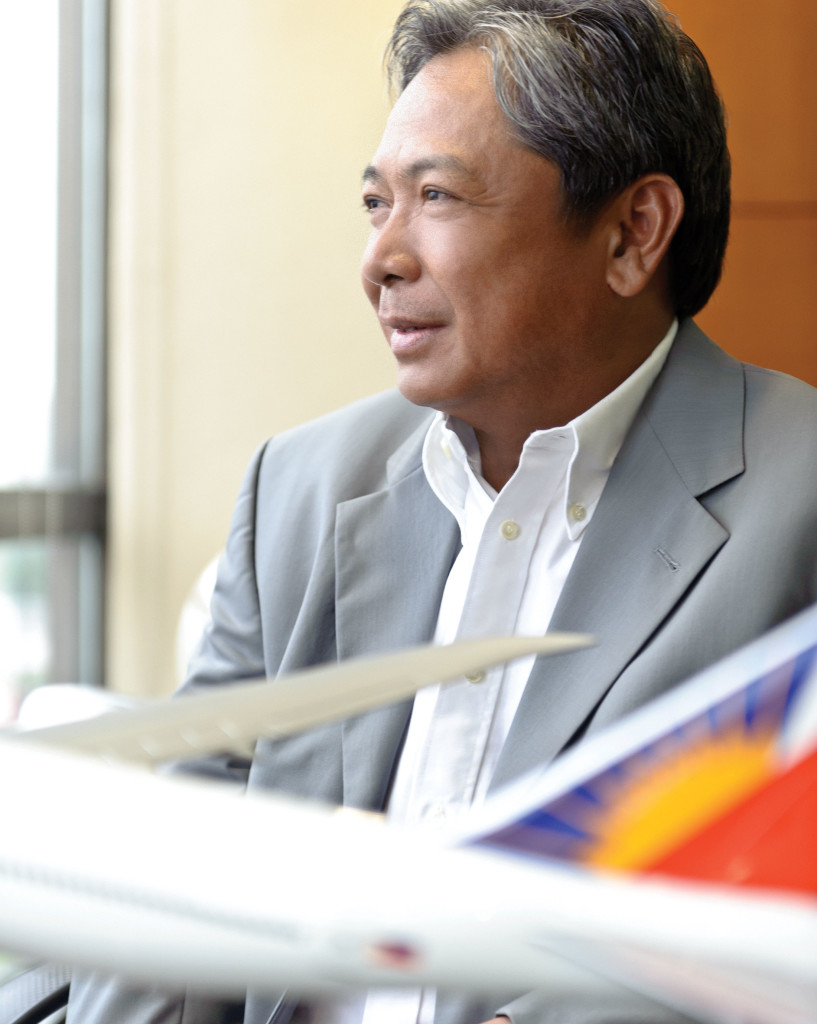 Bautista's CV describes him as "an old hand in the aviation sector." He assumed his current post in August 2004. But he has held various roles in PAL, starting with vice president-comptroller, then senior vice president and chief financial officer, and executive vice president and chief operating officer in the mid-1990s. A magna cum laude graduate from the Colegio de San Juan de Letran in Manila, he is also a certified public accountant.
In March 31, 2007 or two years and six months after Bautista assumed his post as PAL president, the airline was able to chalk up a net income of $140.3 million — the largest annual profit in the airline's history at the time of this writing.
They say that the mark of a great boss is how favorably his subordinates respond to him. It would be prudent to say that Bautista has endeared himself to PAL employees.  Case in point: As he was posing for a photograph in front of his office, a group of female flight pursers happened to pass by. Some of them were retired and had not seen Bautista for some time. They took to him like he was John Lloyd Cruz. They bussed him on the cheek. They greeted him warmly. And vice-versa.
"He's very approachable," Irma Navarro, one of the flight pursers, tells PeopleAsia.
"His ears are always open to hearing our problems. He's not too busy for us," says Irene Gonzales.
"I don't think I have ever seen him frown," adds Irma.
(By GAY ACE DOMINGO | Photography by FRANK HOEFSMIT | PeopleAsia December 2010 – January 2011)Â