There may be no winter in the tropics, but we're definitely cool enough to try on these designer outfits. Whether you're spending the 'cooler' -ber months in Manila, or traveling to cooler climes in the last quarter, make sure to check out these looks for Fall-Winter 2016.
Flower power
Pretty flowers and lush foliage make their last hurrah as springtime and summer turn down and give into colder seasons. Give them once last chance to make an appearance in more subdued tones and on statement piece at a time to add a sweep of color to an outfit.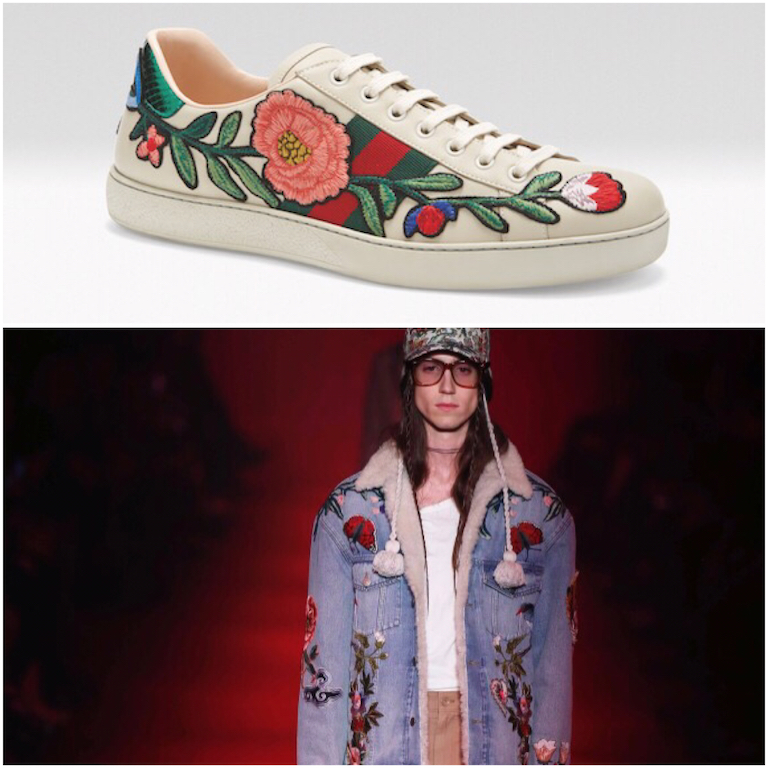 (Gucci goes floral for AW 2016)
Muted palettes 
If spring and summer are all about bright, primary colors and innocent, youthful pastels, fall and winter are characterized by more dusty and powdery palettes. Venture out into "in between" colors that are not quite one shade and not exactly the other to wear an air of sophistication.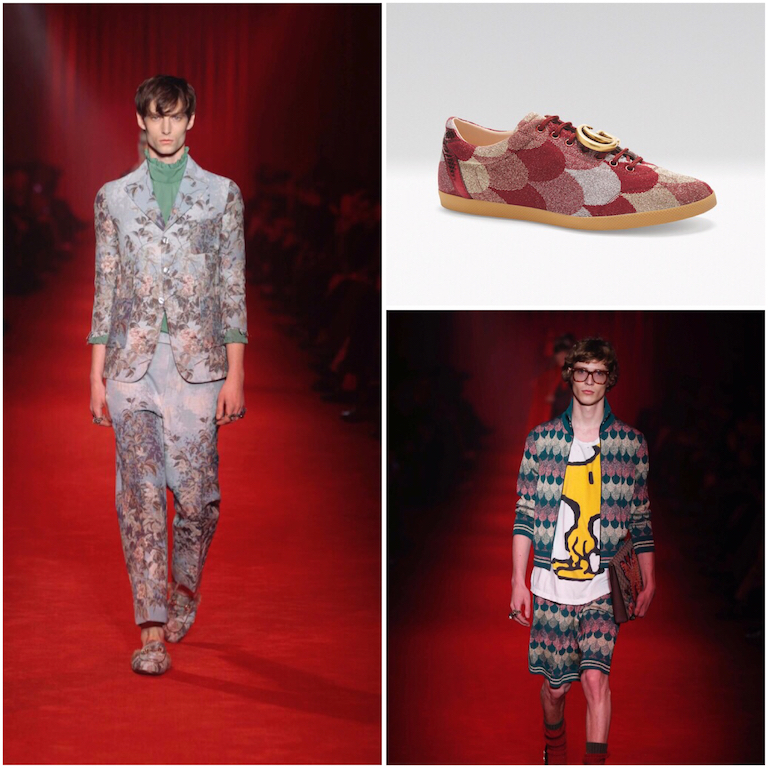 (Intricate designs are muted down in terms of color with these stylish Gucci pieces)
Leather and wool 
While residents of countries with more tropical climates don't usually need to cover up from head to toe to keep warm while outdoors in the cooler months, incorporating elements of wool and leather in an outfit definitely make their wearers feel nice and cozy in just the right amounts.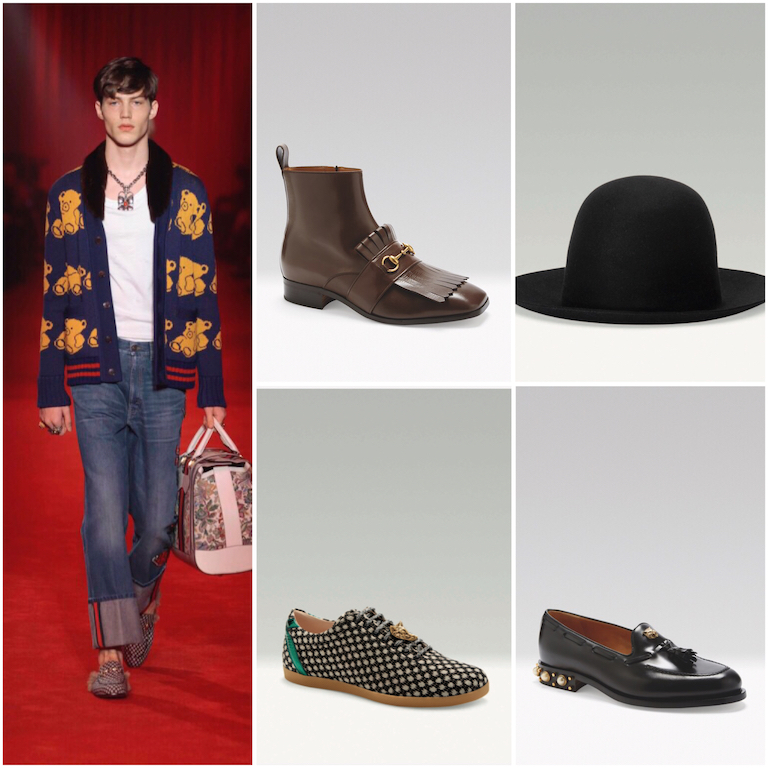 (Gucci and its love affair with leather)
Finishing touch
Accessories are year-round must haves, but those that come out for fall and winter collections are unique in their reflections of what the world looks like at this time of the year. Notice details that mirror the woods and forests, details that make you think of the thick-coated animals that make a wintery landscape their kingdom.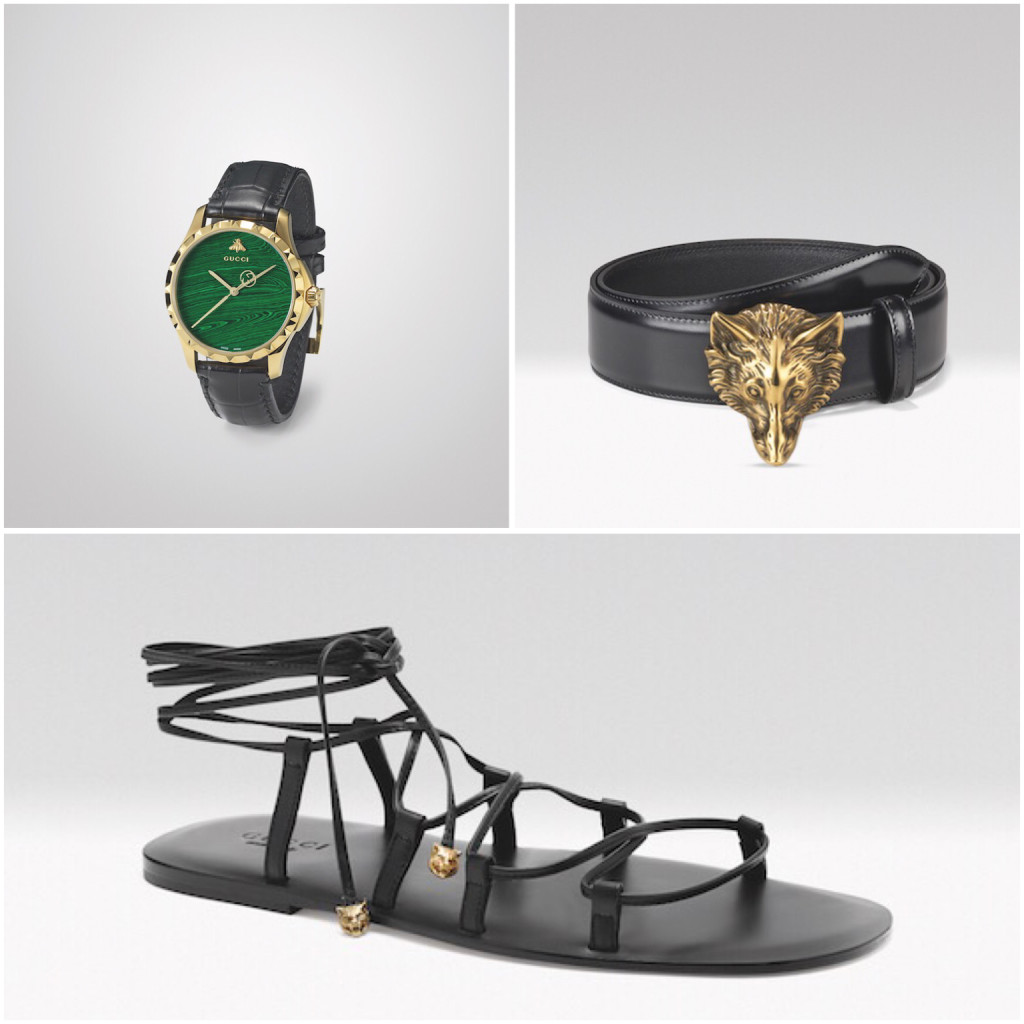 (Gucci pieces standout thanks to their simple silhouettes, perked up by bold details)
Sleek and straight 
Almost like a soldier with undivided attention in full uniform, fall and winter styles tend to be less cluttered and give you cleaner silhouettes. Rigid lines and straightforward details equal effortless class and classic ways to exude elegance.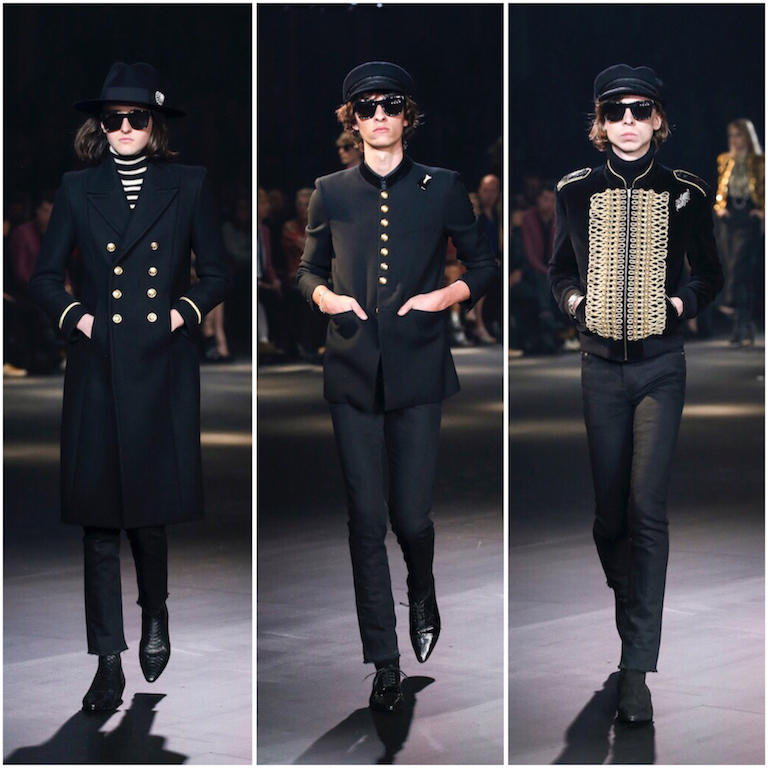 (Yves Saint Laurent goes marching band chic)
A play of textures
Patterns and colors aren't the only things that can be mixed and matched in an ensemble; textures are a great — and often underrated — way to add a little more personality to a look. Thicker and heavier fabrics come into play this time of the year. Little to no accessorizing is required when you've mastered the art of texturizing!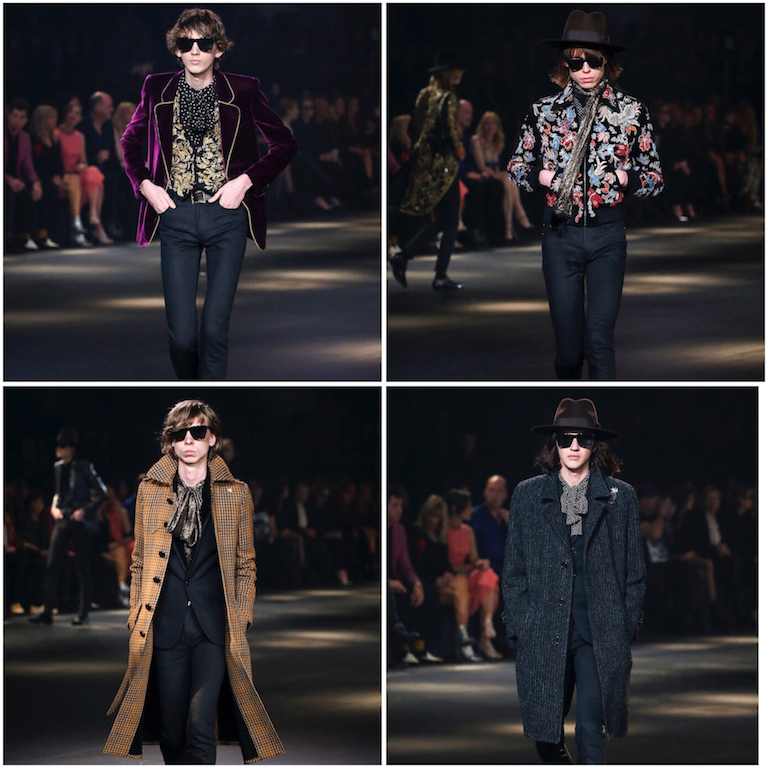 (A pattern of perfection by YSL for AW 2016)
Nothing like neutrals 
New seasons mean new styles, but nothing beats the dependable — and endless — combinations of black and white. Regardless of which neutral dominates an outfit or which is used to accent the other, black and white will always be suitable for daywear, dressy evening looks, casual days and even Thanksgiving and New Year's Eve celebrations.
(Black can definitely be bold with YSL)
More is more
It's a little tougher to feel sexy and womanly when you're wrapped up in layers and layers of clothes, especially when the colder (or in our case, rainier) months roll in. It takes a bit of practice to master the art of "more is better," but with clothes that fit perfectly, you'll see that covering up can still have the potential to be chic and stylish.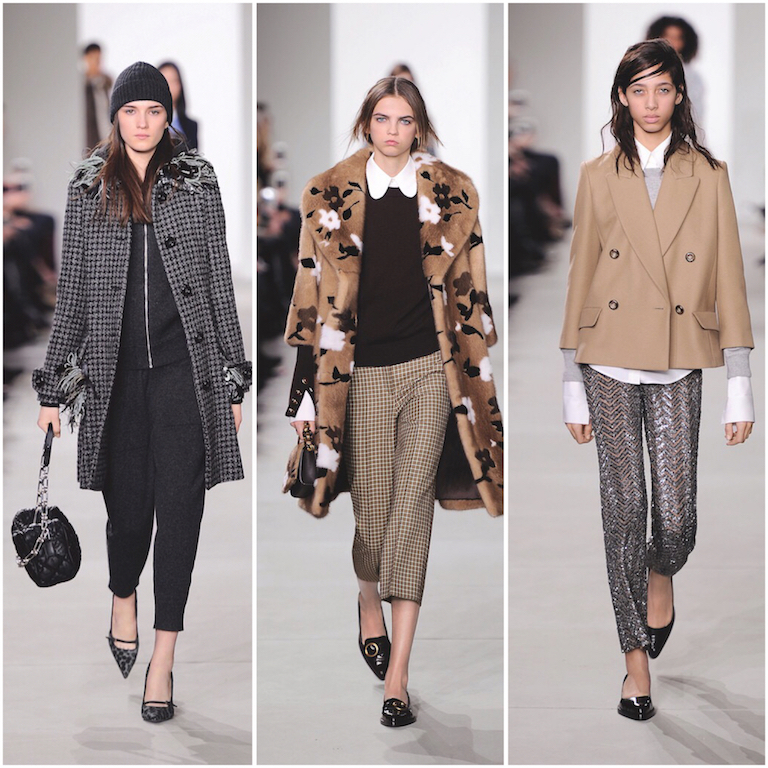 (Michael Kors and its playful take on wardrobe essentials)
Metallics 
Metallics are playful, and they sure are a welcome addition to an otherwise all gray, black and white and rather drab winter wardrobe. Take your cue from the pretty tinsel that will soon be popping up all around you when Christmas is in full swing; it's festive and happy, and makes for great day to night looks.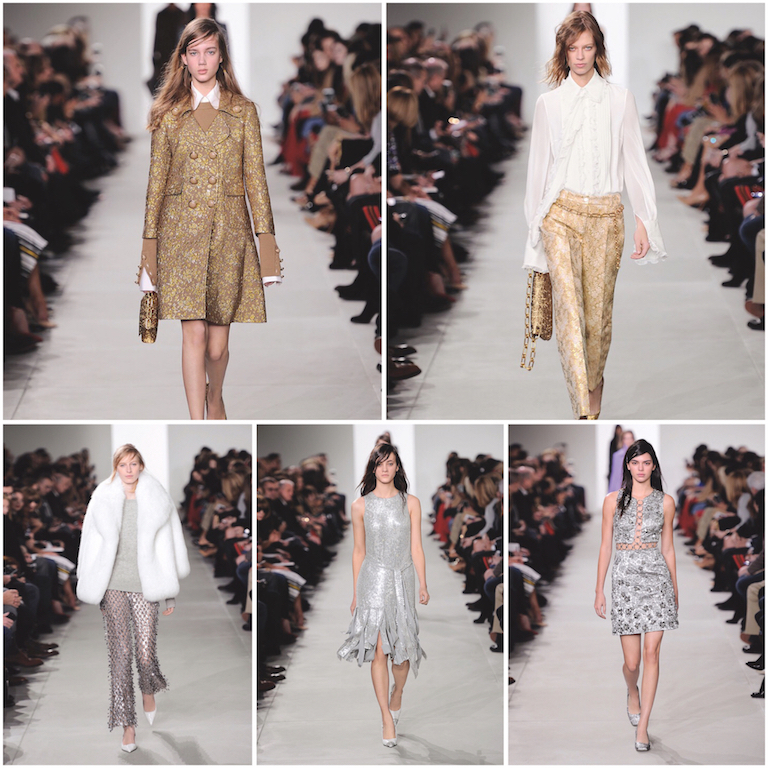 (Metal madness by Michael Kors)
The power of suiting up
While pantsuits and skirt and suit sets usually aren't associated with stylishness, do them right and you are sure to make a lasting fashion statement. Colder and rainier weather means more practical clothing, but opting for functionality does not necessarily mean sacrificing fashionableness. While variations of suits may seem like a safe choice, knowing which colors, patterns and fabrics look great when blocked together for an unconventional look is definitely worth learning.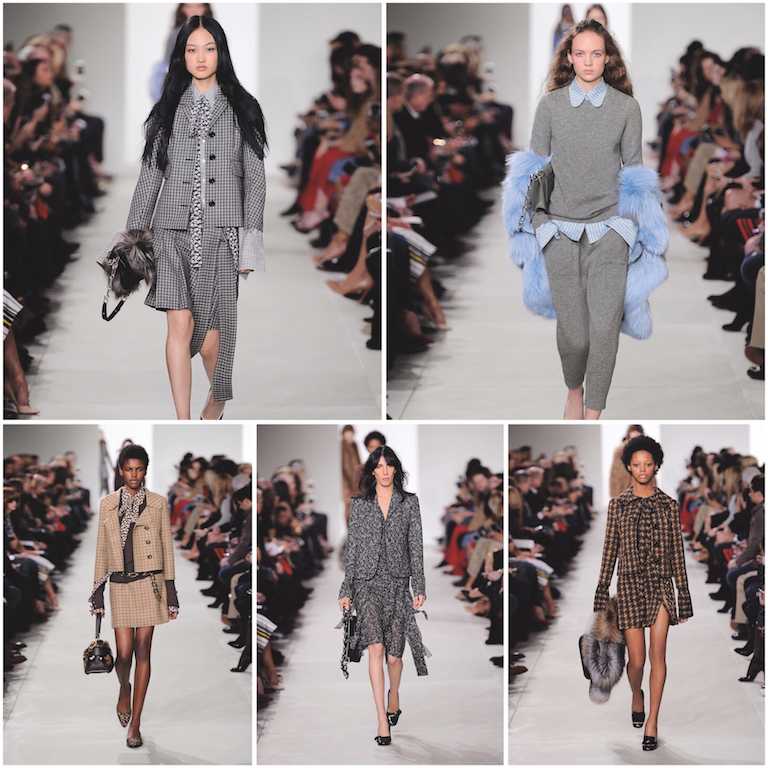 (Definitely not just business as usual with Michael Kors' AW 2016 Collection)
Sheer beauty 
Incorporating sheer fabrics in an outfit add quiet drama to an otherwise simple look. It's an underrated style trick that's much easier to pull off than it looks. Play around with layering monochrome palettes for more sophistication or mixing and matching colors for a more playful vibe.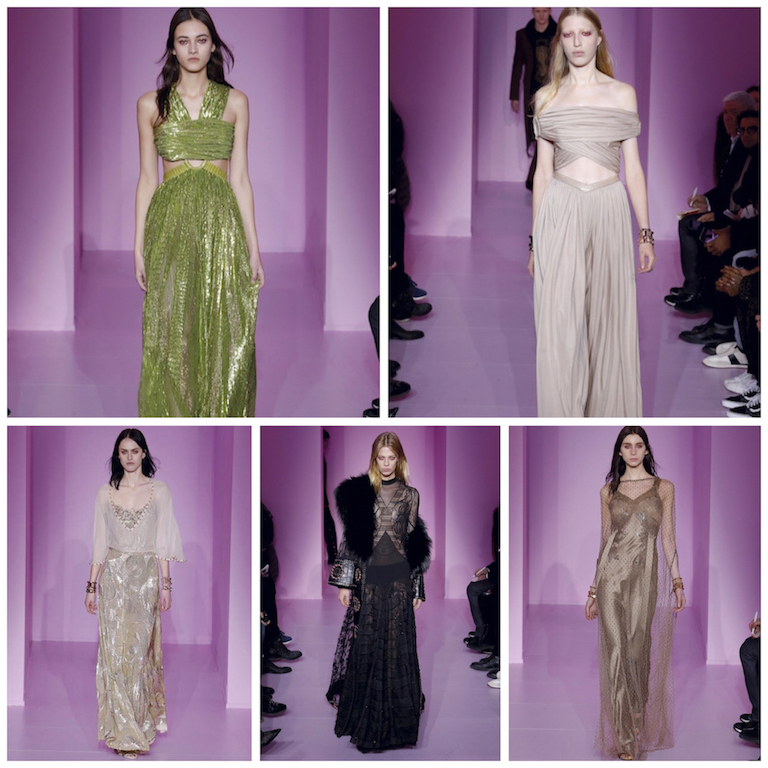 (Givenchy keeps it toned down yet eye-catching with the F/W 2016 collection)