Ein bier, bitte! Â 
Memorize and learn how to say that right, because it's all you'll need to know when you step into  Sofitel Philippine Plaza Manila's Harbor Garden tent next month. October at Sofitel means only one thing — their annual celebration of the most authentic Oktoberfest in the Philippines!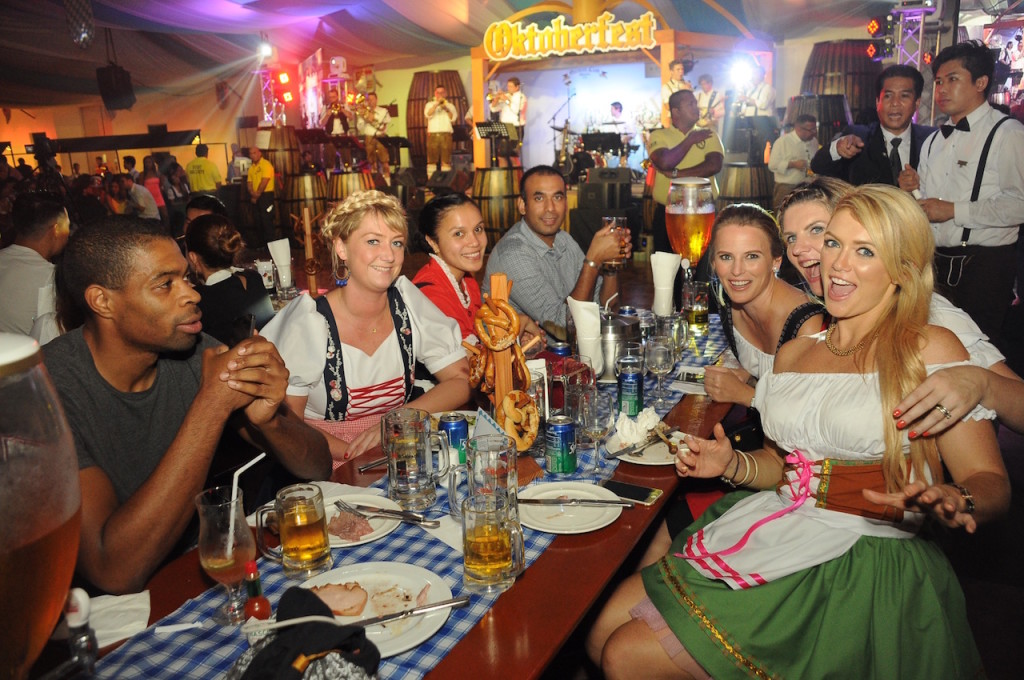 (At the 2015 Sofitel Oktoberfest FROM LEFT TO RIGHT: Powervit Agilas basketball player Jamar Warren, Sofitel Philippine Plaza Manila's director of sales and marketing Alice Jenkins, Iva Kerto, resident manager Alfredo Denage, Belinda Laker, Jenny Moriarty and Siobhan Bonny Horgan)
In Oct. 12, 1810, the very first Oktoberfest was celebrated in what was once known as Bavaria. It was a five day feast to meant to honor the royal union of Bavarian Crown Prince Ludwig and German princess Therese von Sachsen-Hildburghausen, and has since been an annual celebration in Germany. 206 years later, it's turned into Germany's most famous folk festival that the whole world has come to know and love.
Now back for its 78th run, Oktoberfest at Sofitel is scheduled to help guests reach the optimum levels of buzz from Oct. 7 to 8. Festivities will be a joint celebration with the German Club Manila that marked its 110th year in the Philippines.
Guests can expect to be swallowed by a tent filled with kegs and mugs of frosty San Miguel beers, great company, authentic Bavarian delights (pretzels, potato mash, roasted pork knuckle and stacks of sausages, here we come!), traditional Bavarian musical acts, open-for-all drinking games and a crowd looking their best in their dirndls and lederhosen.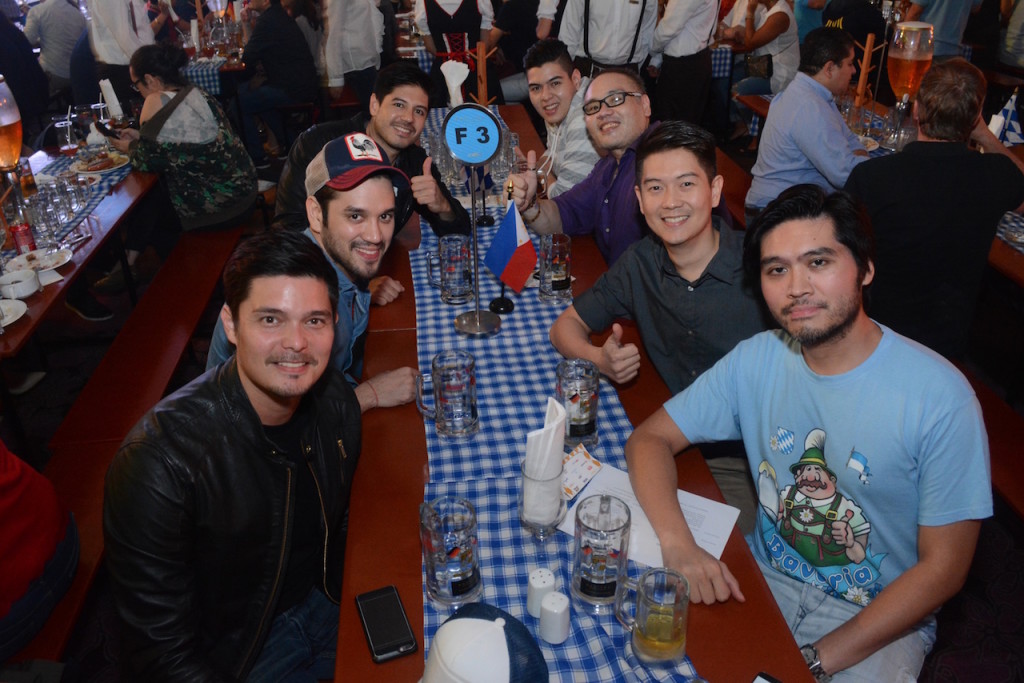 (FROM LEFT TO RIGHT: Dingdong Dantes, Carlo Gonzalez, Actor Arthur Solinap, Andre Gonzalez, Ricky Chua, JP Quema and Gabby Pastor)
To make this event even more fun that it already is, why not practice your German and learn these essential Oktoberfest words and phrases:
Bier -Â Hardly needing any translation, this is the German word for beer.
Brezel -Â Pretzel
Wurst – The general word for sausage.
O'zapft is!  – This literally translates to, "it's tapped!" It's said after the ceremonial tapping of the very first beer keg to begin festivities.
Lebkuchenherz – This is what they call the cute gingerbread hearts inscribed with sweet or humorous phrases that they usually give out as souvenirs. Extra points go to those that wear it around their necks for the duration of the evening!
Prost! – Cheers!
 Noch ein Bier, bitte! - Another beer, please!
Wie heißen Sie?/Woher kommen Sie? – What's your name?/Where are you from?
Danke – Thank you
See you there!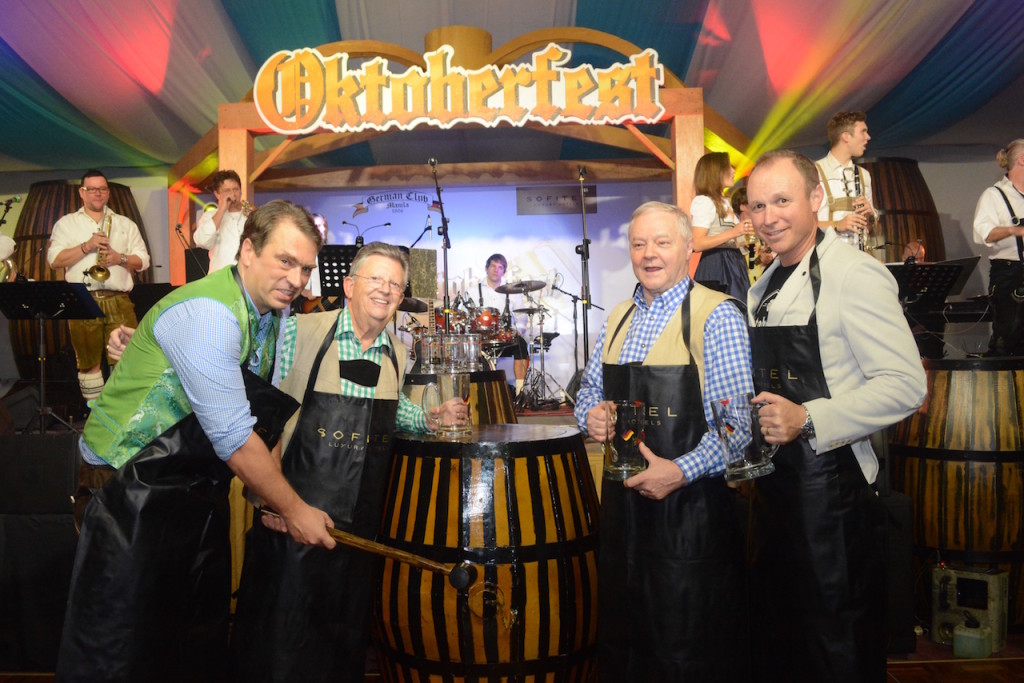 (Tapping of the barrel: German Ambassador to the Philippines H.E. Thomas Ossowski, German Club House Committee chairman Gerhard Zimmer, German Club resident Claus Sudhoff and Sofitel Philippine Plaza Manila general manager Adam Laker)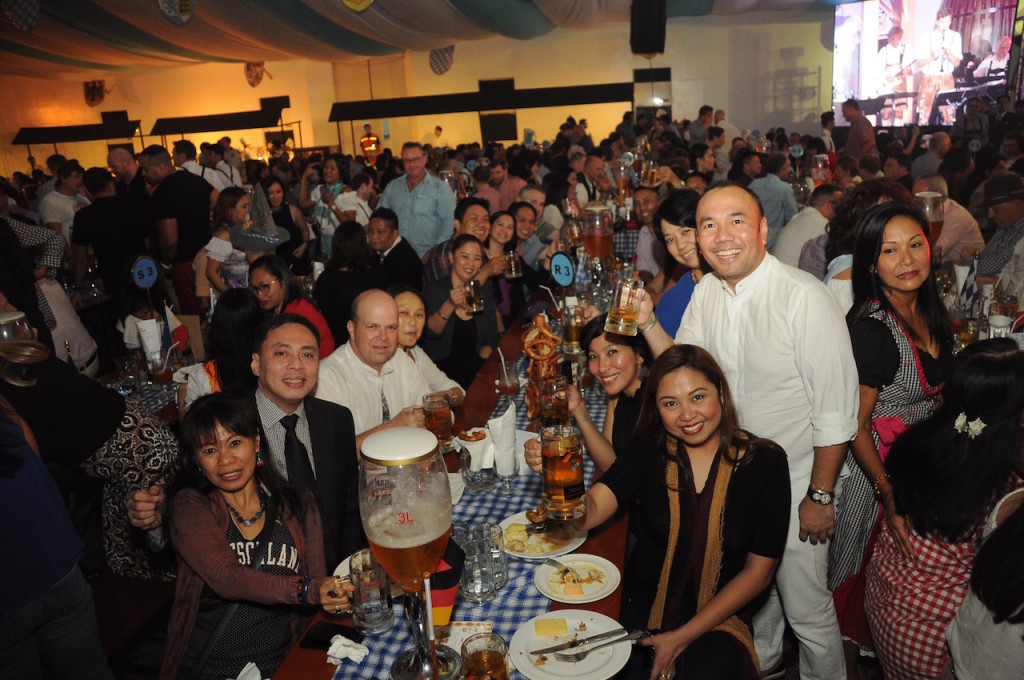 (Flordeliza Schauss, Novotel Araneta's director of rooms Darwin Labayandoy, general manager Bernd Schneider, executive assistant manager Maria Garcia, Irene Matias, director of human resources Nikko Matias, Winston Tumalad, executive chef Michael Schauss, director of engineering Ronnie Virata, director of finance Jun Mosquera, director of sales Joy De Mesa, Eriq Agaser, sales & distribution manager Twinkle Turqueza and guest relations manager Therese Samala)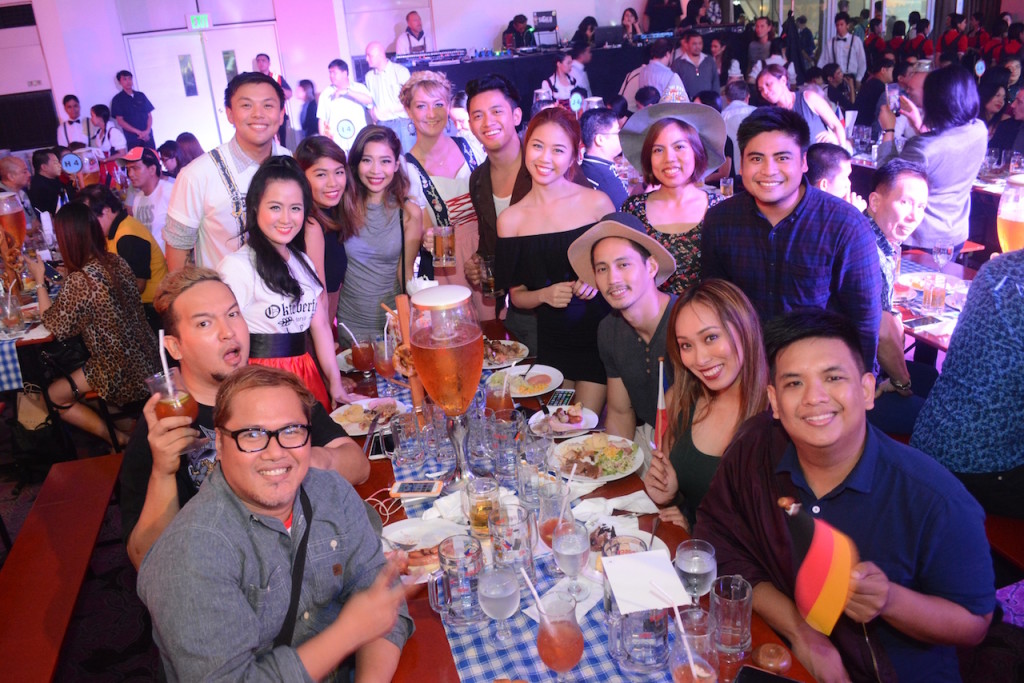 (Jeman Villanueva , John Michael Bueno, Sofitel Philippine Plaza Manila's E-commerce executive Kat Nocom, E-commerce manager Dave Pimentel, Kat Valdez, Rhea Bue, director of sales and marketing Alice Jenkins, David Guison, Vina Guerrero, Patricia Mirasol, graphic artist Joseph Albotra, AJ Dee, Nikita Conwi and Niche Dumlao)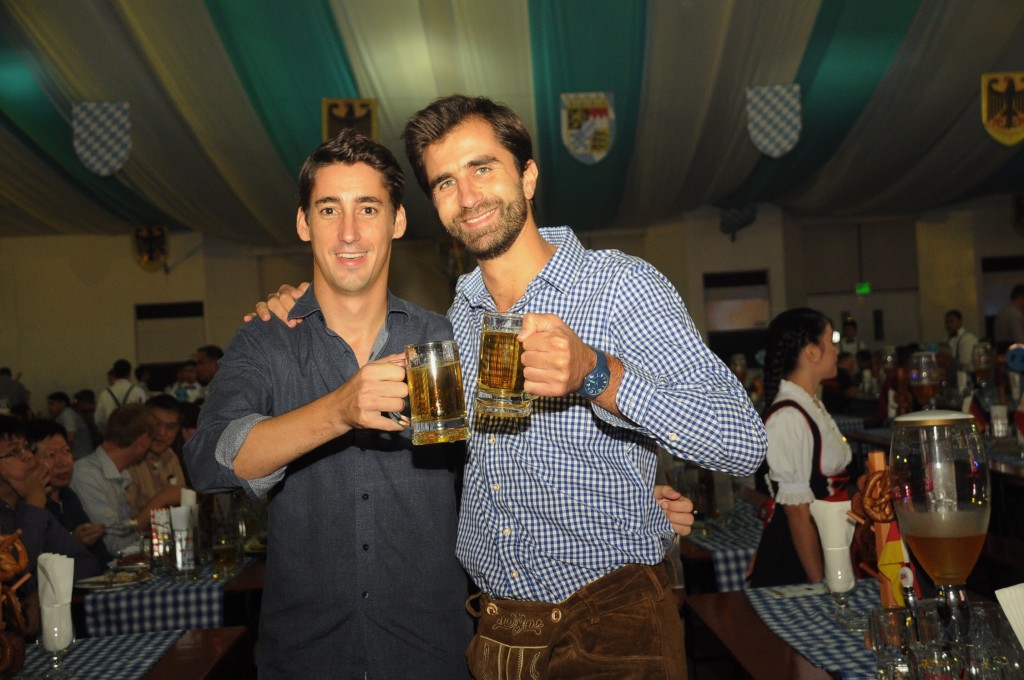 (Duri Granziol and Florian Holm)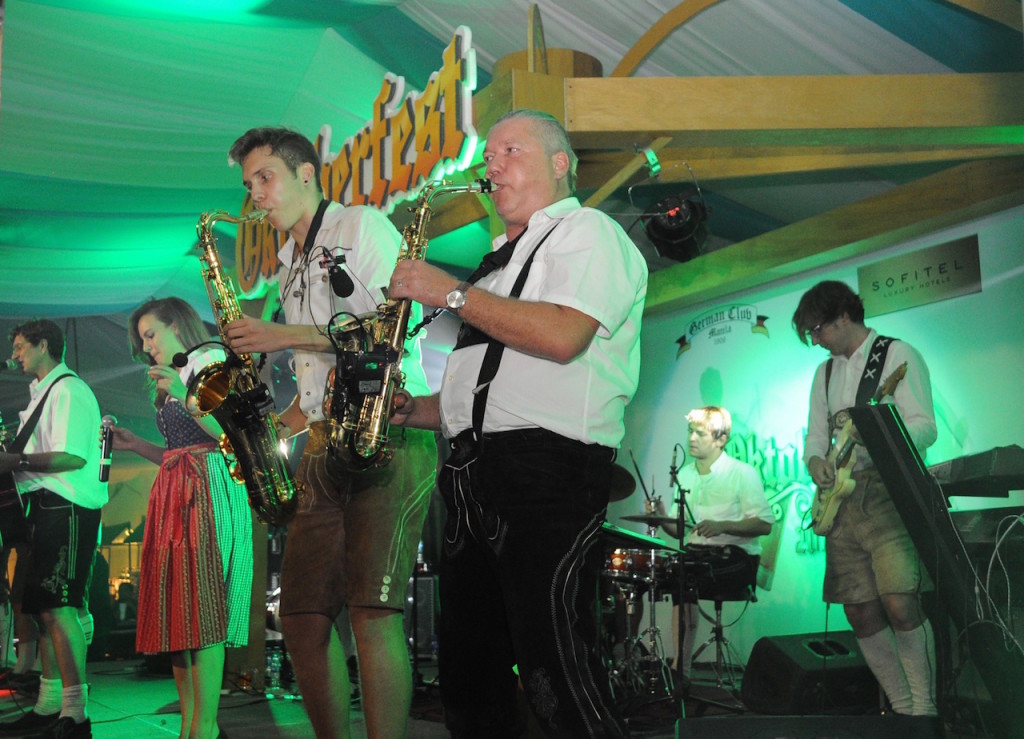 (The Bavarian Express)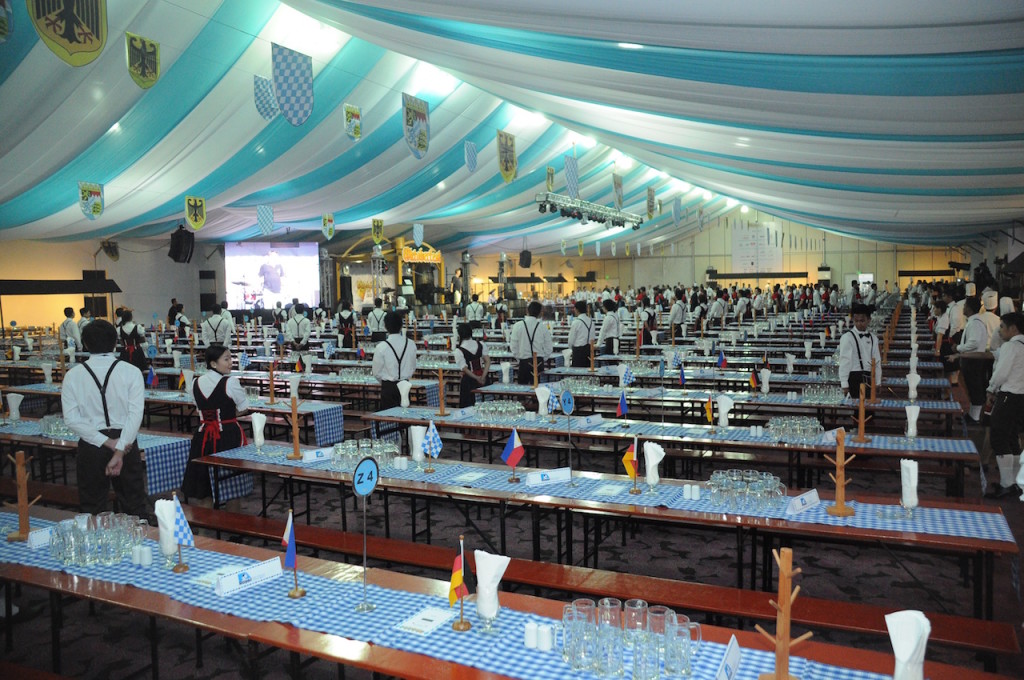 (The venue at Sofitel is transformed into a traditionally decorated Oktoberfest beer tent)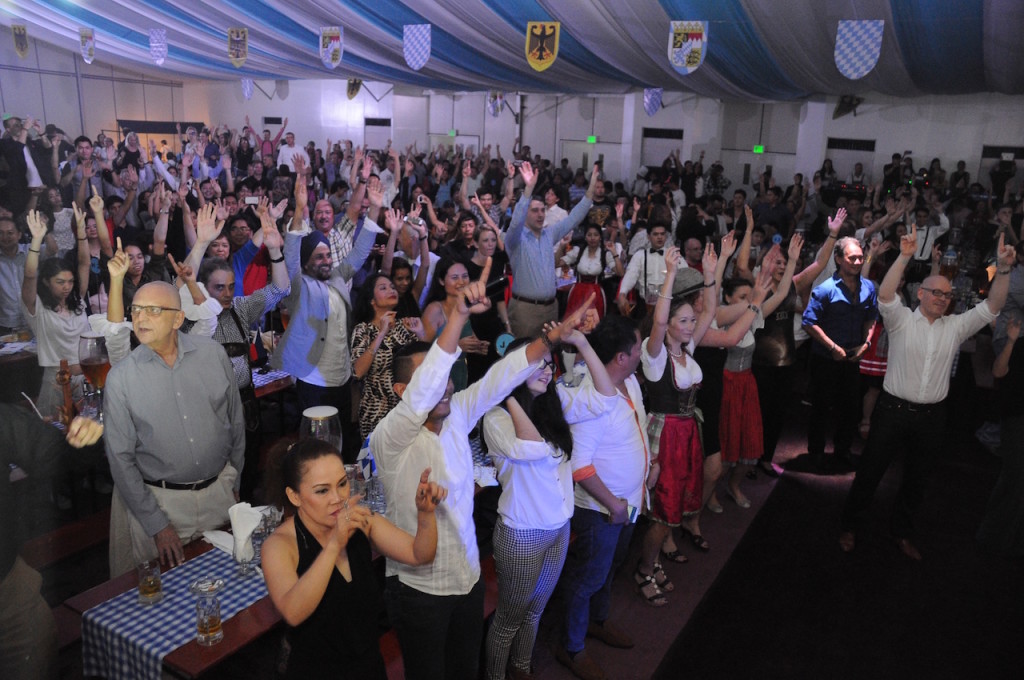 (Guests dancing to the Oktoberfest Fliegerlied song)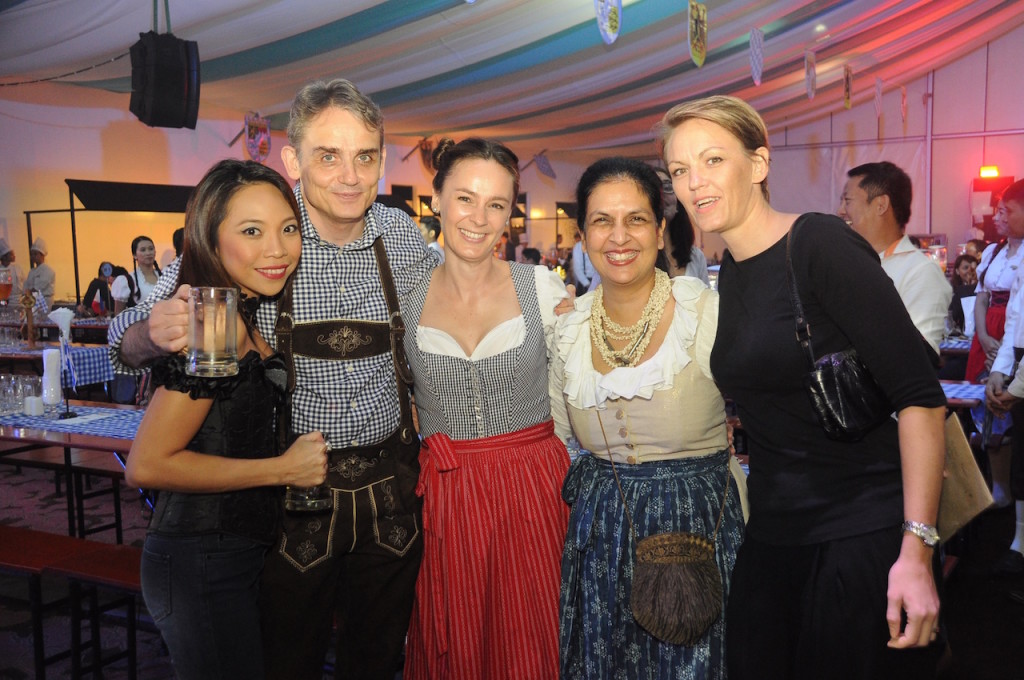 (Frances Espinoza, German Embassy's Charge D'Affaires Michael Hasper, Austrian Embassy's Cultural Attaché Lisbeth Strohmeier, Anjana Das-Hasper and Pia Heide Salman)