By ISABELLA OLIVARES
In Singapore, where eating is more of a pastime than a function, street food is a national treasure. But the cheap and ready-to-eat fare that has become iconic to the city-nation has its roots in a dark time in history. "People were poor, there were no jobs, especially around the Japanese occupation. So a lot of them took their heritage, their family heirloom recipes, and went to the street," explains Singaporean food consultant KF Seetoh. "They tried to tweak the recipes for the masses and overnight, we had a fantastic heritage: street food culture."
It is precisely this culture that Seetoh wishes to celebrate with his newest culinary venture: Makansutra Hawkers. Located on the second floor of SM Megamall, Makansutra Hawkers is a food hall made up of twelve hawker stalls hand-picked by Seetoh and his local business partner, JJ Yulo.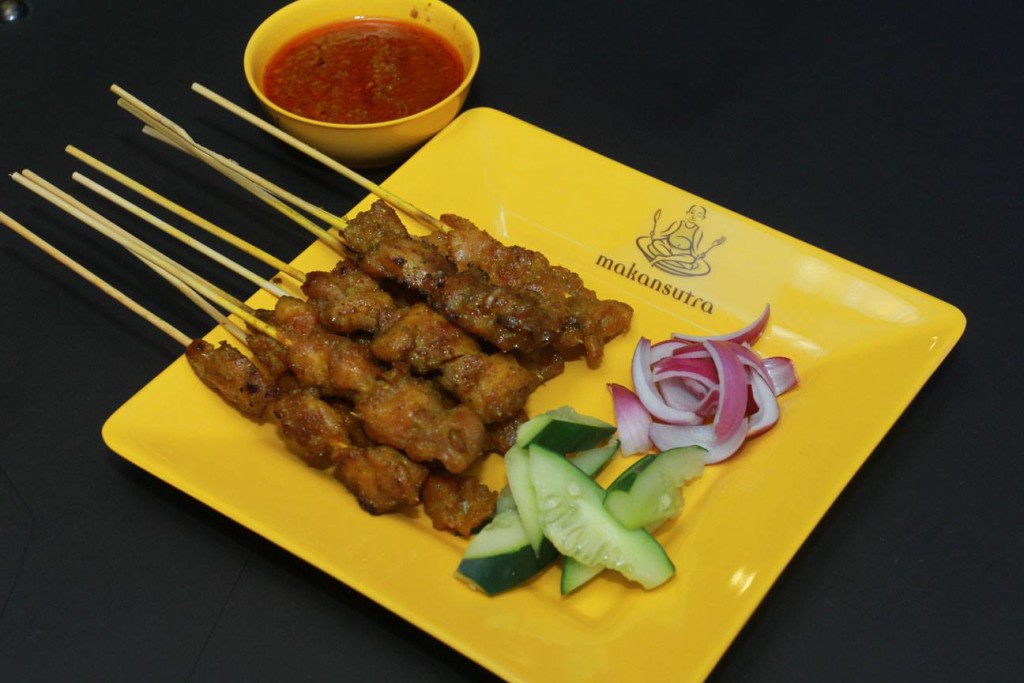 (Chicken Satay with Spicy Peanut Dipping Sauce from Alhambra Padang Satay and Muslim Food)
The Hawker Experience
In the spirit of Singapore's omnipresent hawker centers, no two stalls in Makansutra Hawkers are alike in design or menu. "Every stall is different," Seetoh explains. "They don't have a systematic design; they come here and there's the energy of their stall being echoed in even the display."
Makansutra Hawkers' menus showcase the three main culinary influences from which the Singaporean cuisine was carved: Malay, Chinese, and Indian. Among the hawkers' 60 offerings are classics such as Chili Crab and Cereal Prawns, as well as lesser-known dishes like Teochew Kway Chap and Braised Duck, a rice noodle dish served with pig offals and braised duck.
The most notable of the obscure dishes is the Bak Kut Teh from Adam's Ribs. Hearty and bold, Bak Kut Teh is made from boiling pork ribs with white pepper, roasted garlic, sugar cane, and a myriad of spices. served with vegetables, tofu, and rice, Bak Kut Teh is a great energizer after a long day of work (or shopping).
Another great pick is the Coffee Ribs from Geylang Clay Pot Rice. The glaze perfectly balances the smoky sweetness of barbecue with the bold, full-bodied flavor of coffee. The meat, slightly fatty but very tender, melts in your mouth. The Crispy Fried Honey Glazed Baby Squids from Hong Kong Street Old Chun Kee, with its crisp texture and its sweet-salty flavor, are also a surefire hit.
Though a food court inside a shopping mall, Makansutra Hawkers gives its guests nothing short of the hawker experience. Its concrete floor and walls, intentionally chipped and artfully graffitied, hark back to the rugged urbanity in which Singaporean street food flourished. "Street food was born in this kind of environment, in the industrial area where they pack meat. I'm trying to echo all this," Seetoh says. "Look, everything here doesn't make sense. But yes, this is an organized chaos because it is the idea of street food."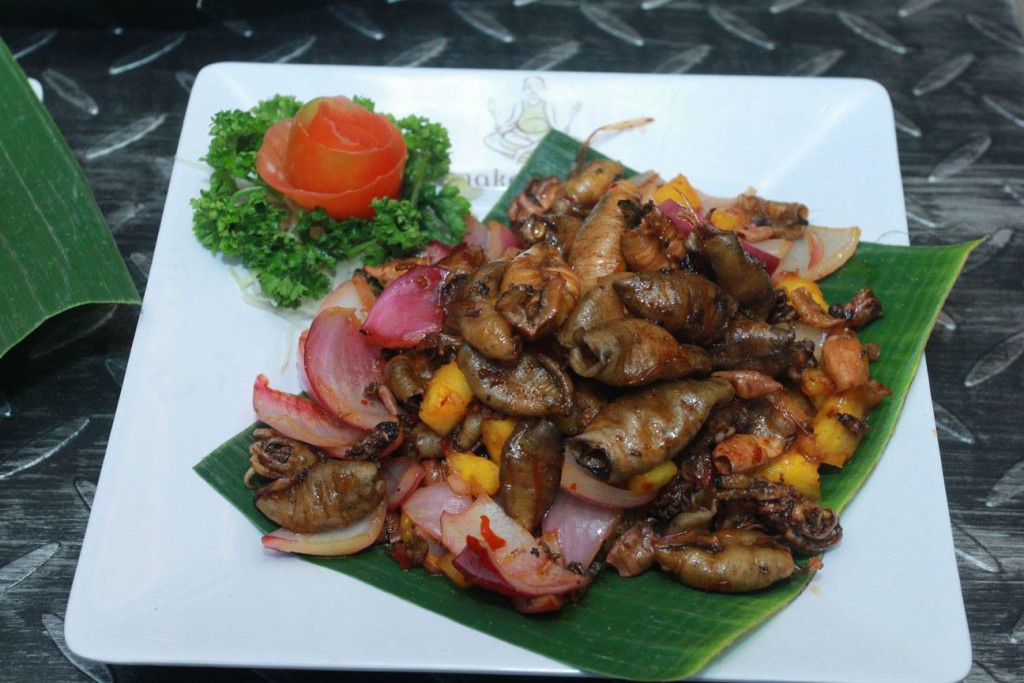 (Crispy Fried Honey Glazed Baby Squids from Hong Kong Street Old Chun Kee)
Stories of Heritage
But Makansutra Hawkers is not simply about food; it's about heritage. Embedded in each dish is the history of its people. "Every stall, there's a story," Seetoh explains. "This is what we
sell: not just food, but the story behind it. When you eat, you know you are eating heritage. You know you are eating somebody's history."
The histories that Seetoh and JJ wish to pay homage to are those of the ancestors of today's hawkers. A number of the stalls found in the food hall are from family enterprises and are being handled by second-generation hawkers. On one side of the food hall is Alhambra Padang Satay and Muslim Food which is run by Sam, a second-generation satay seller in Singapore. Sam's father, an Indonesian immigrant, sold satay in the now-defunct Satay Club. Staying true to his father's recipes and traditions, Sam is a one-dish entrepreneur and serves his 12-spiced grilled satay with a spicy peanut sauce.
On the opposite end of the food court is Melvin of Jin Ji Kway Chap and Braised Duck. Like Sam, Melvin inherited his stall from his mother, who started out by selling her Whole- Braised Duck and Duck Kway Tiao on the streets of Chinatown, Singapore. Now 35 years into the business, Melvin is among the most popular hawkers in Singapore.
Adjacent to Melvin's stall is Donald & Lily, whose eponymous founders first started selling their Peranakan dishes in Malacca at a time when the Peranakans were looked down on. The business is currently being run by their daughter Jennifer, who has decided to start selling their famous Laksa and Mee Siam with Prawns in Manila.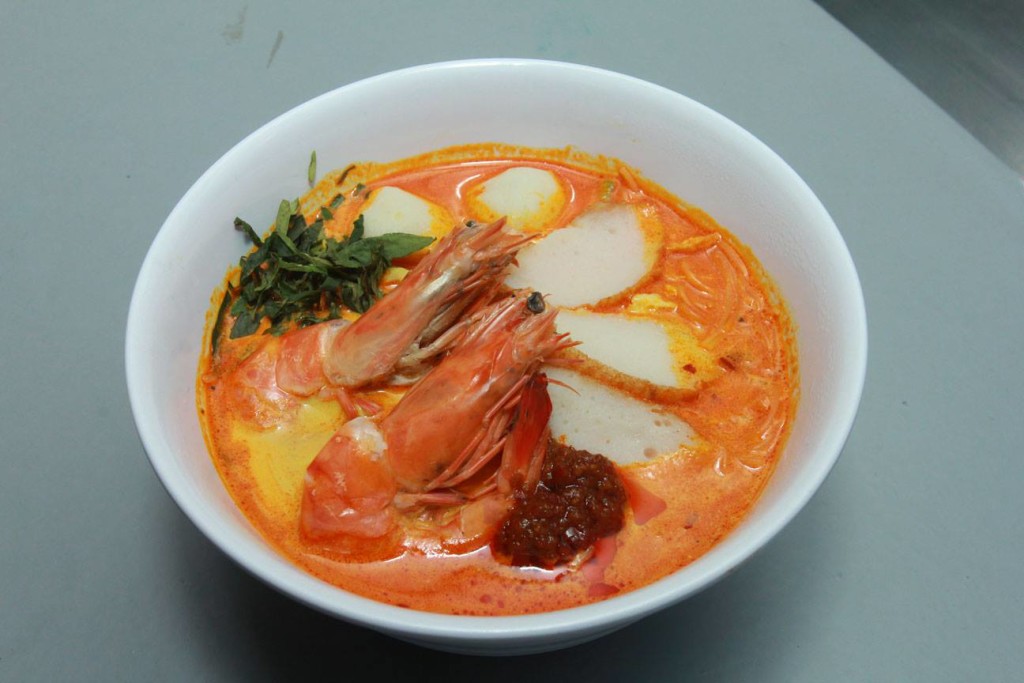 (Laksa from Donald & Lily)
The Future of Street Food
For Seetoh and JJ, Makansutra Hawkers is as much a leap into the future as it is a celebration of the past. They hope to inspire a new-found interest in preserving and even developing cultural heritage through street food. He carries this hope not just for his homeland but also for the Philippines. "We start this with regional street food; eventually, I want to encourage a new breed of young Filipino cooks and chefs to start thinking about tomorrow's Philippine street food," Seetoh concludes.
Makansutra Hawkers is located on the 2F, Building A, SM Megamall, Ortigas, Mandaluyong City.
(Photography by RAMON JOSEPH J. RUIZ)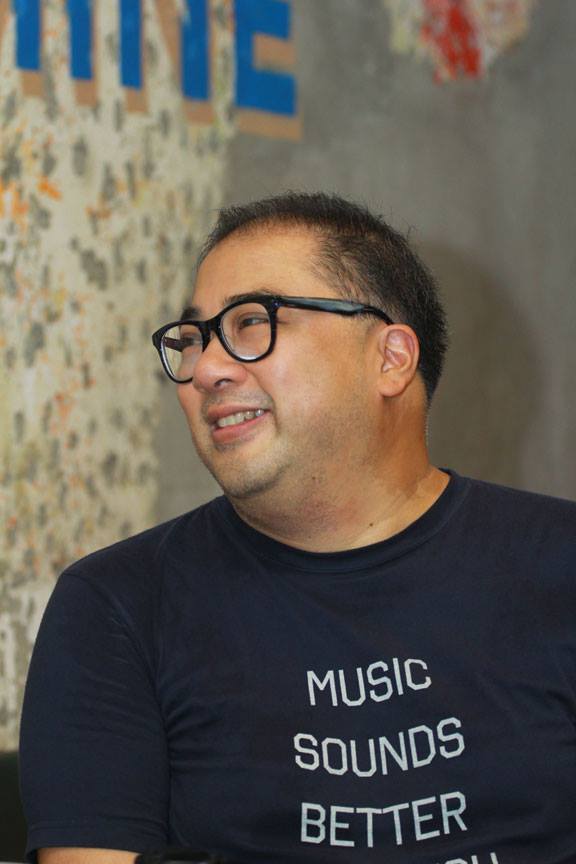 (JJ Yulo is KF Seetoh's business partner for Makansutra Hawkers)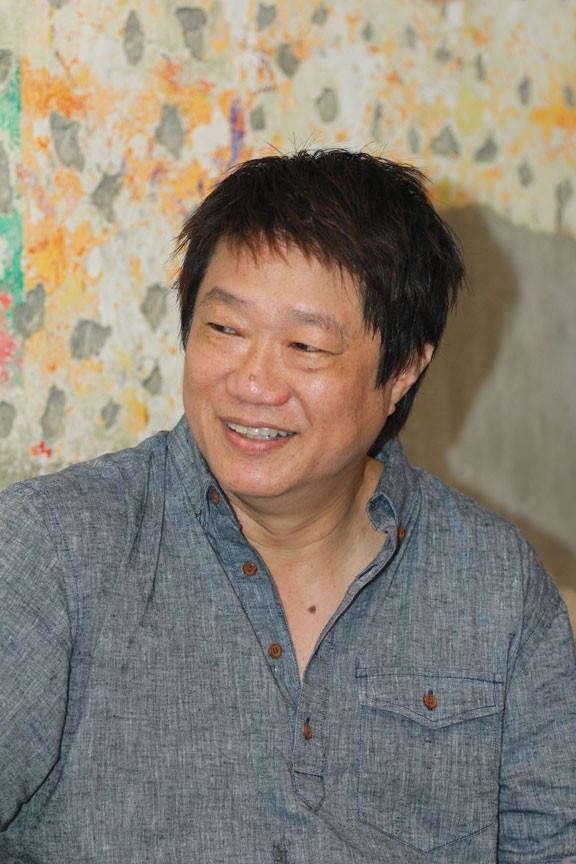 (Popular food consultant KF Seetoh is the founder of Makansutra)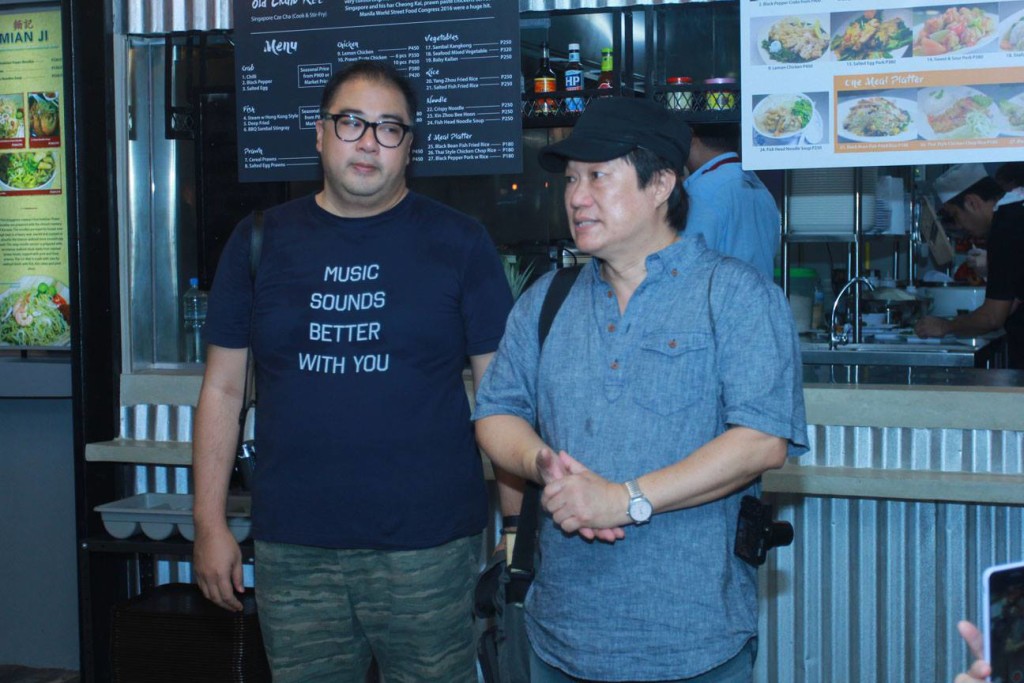 (JJ Yulo and KF Seetoh wish to celebrate street food culture with Makansutra Hawkers)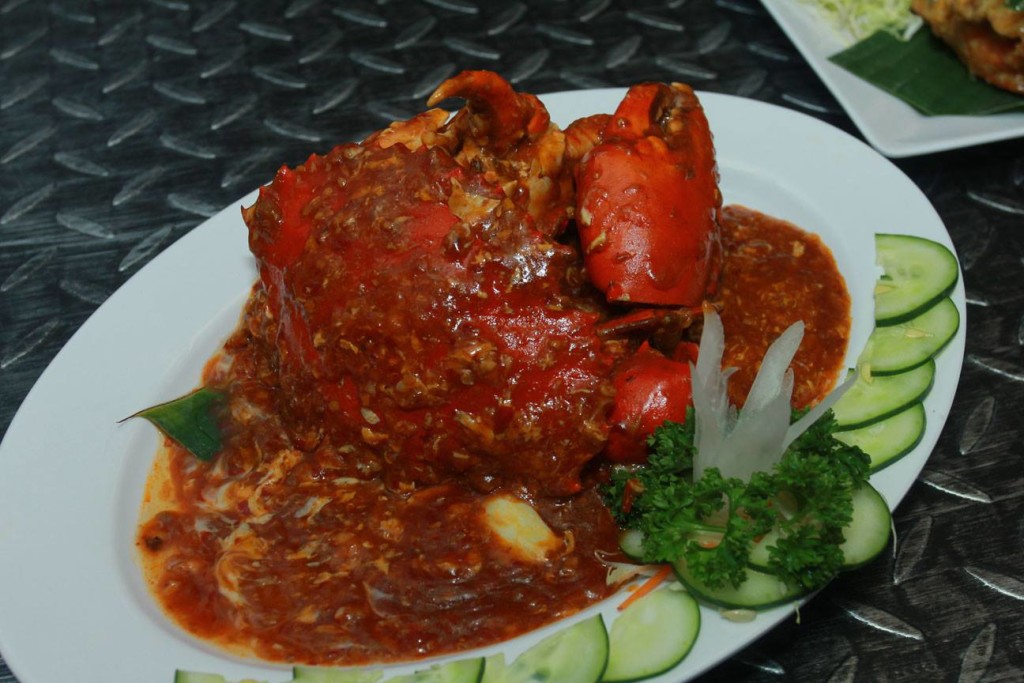 (Chili Crab from Hong Kong Street Old Chun Kee)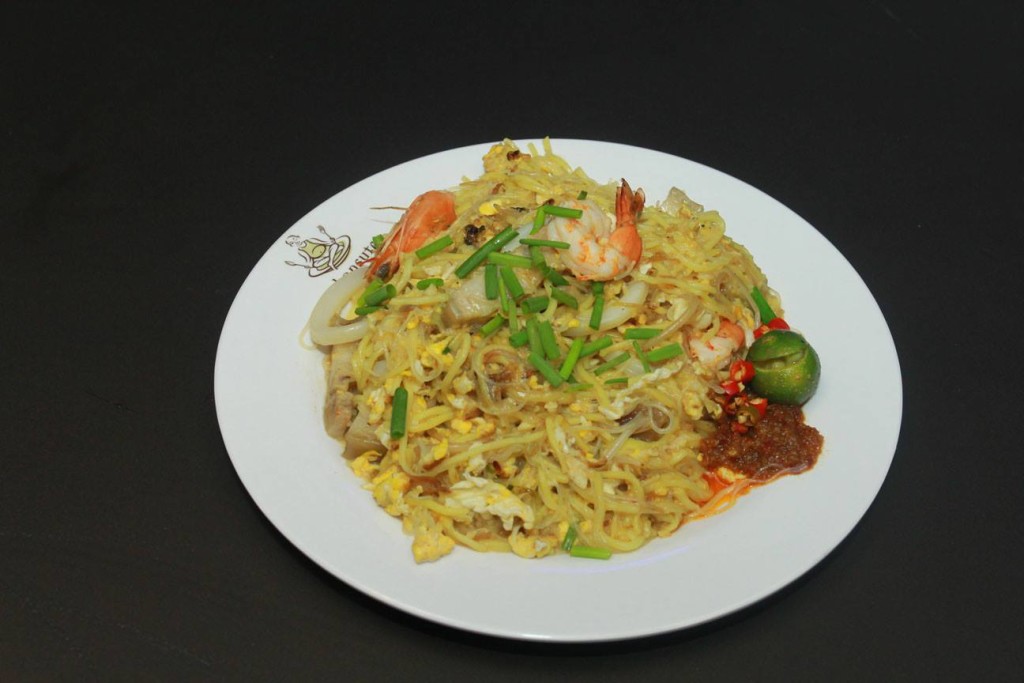 (Hokkien Prawn Noodles with Sambal Paste from Mian Ji)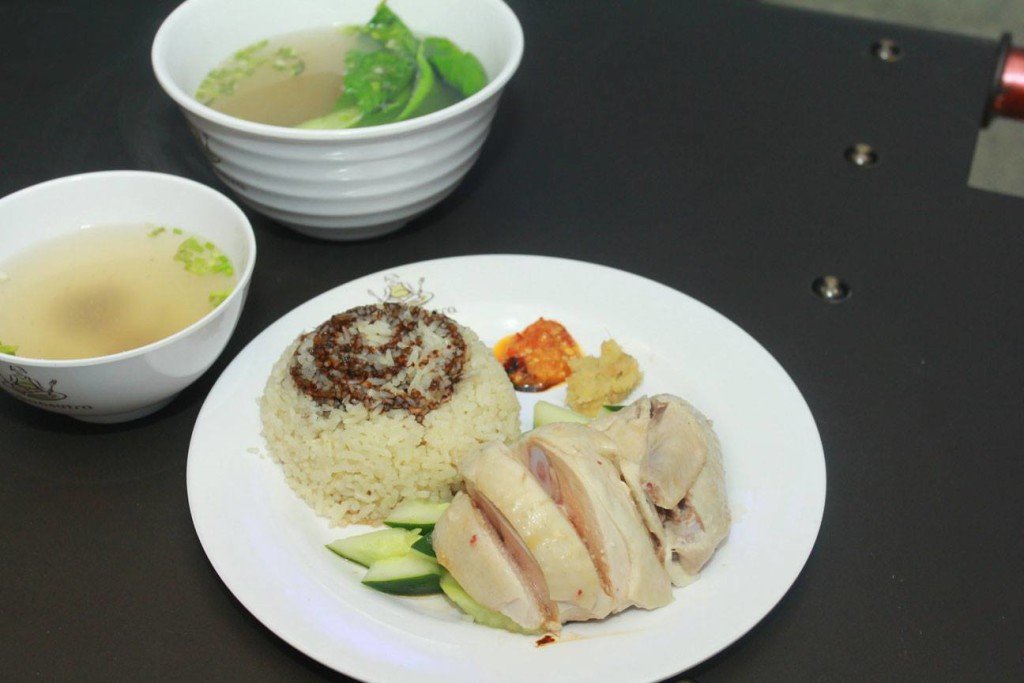 (Singaporean Chicken Rice from Bao Ji Xiang)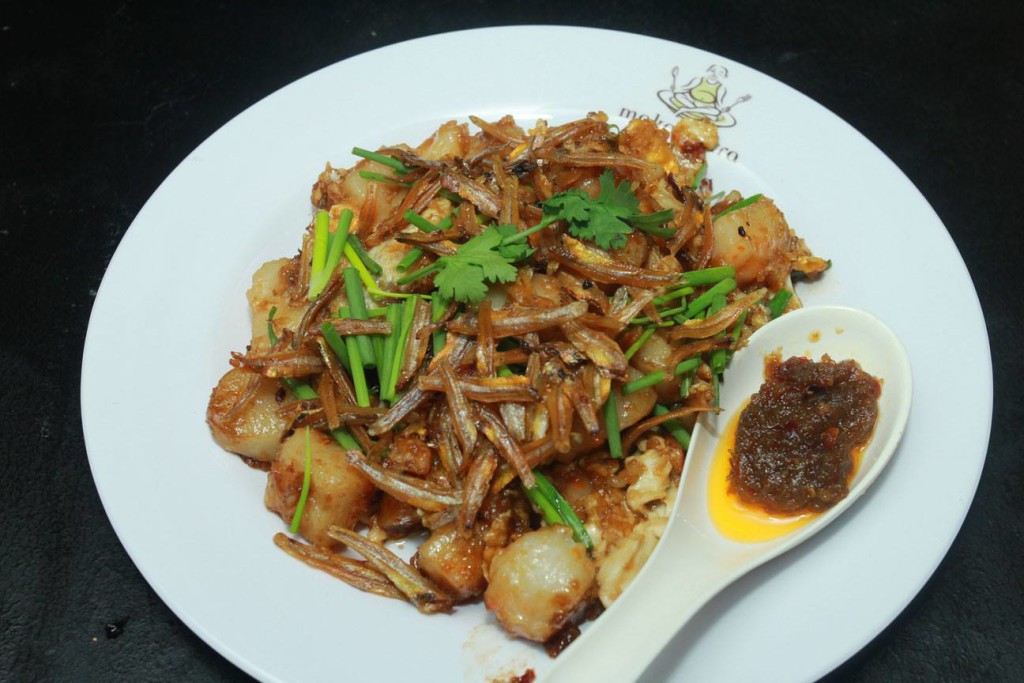 (Fried Carrot Cake from Ah Tee)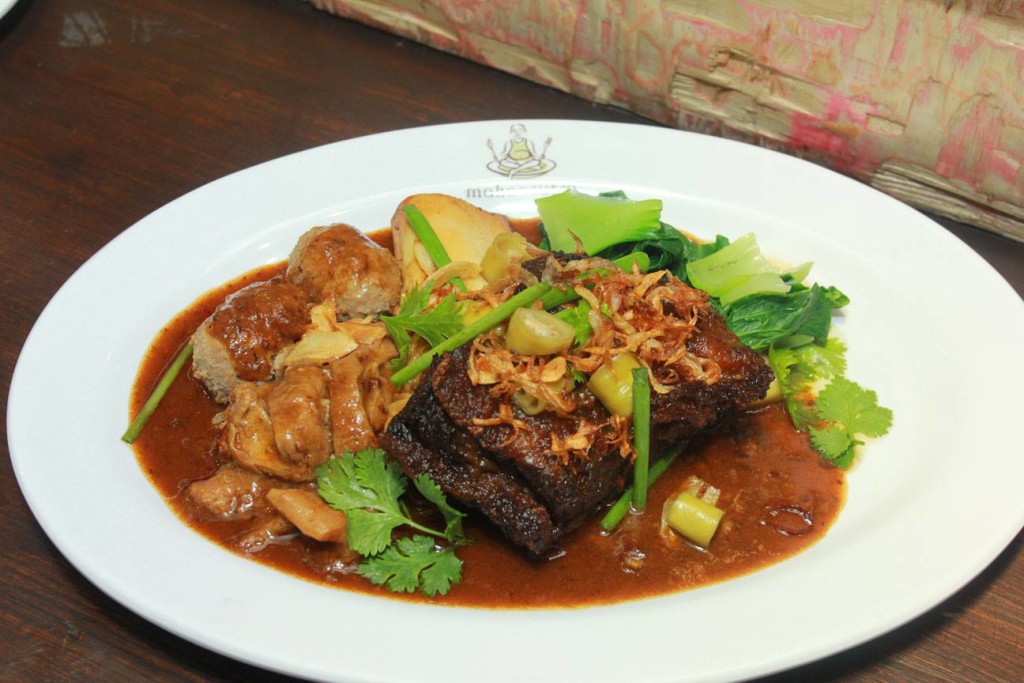 (Mixed Beef Platter with Beef Ribs from Gooba Hia)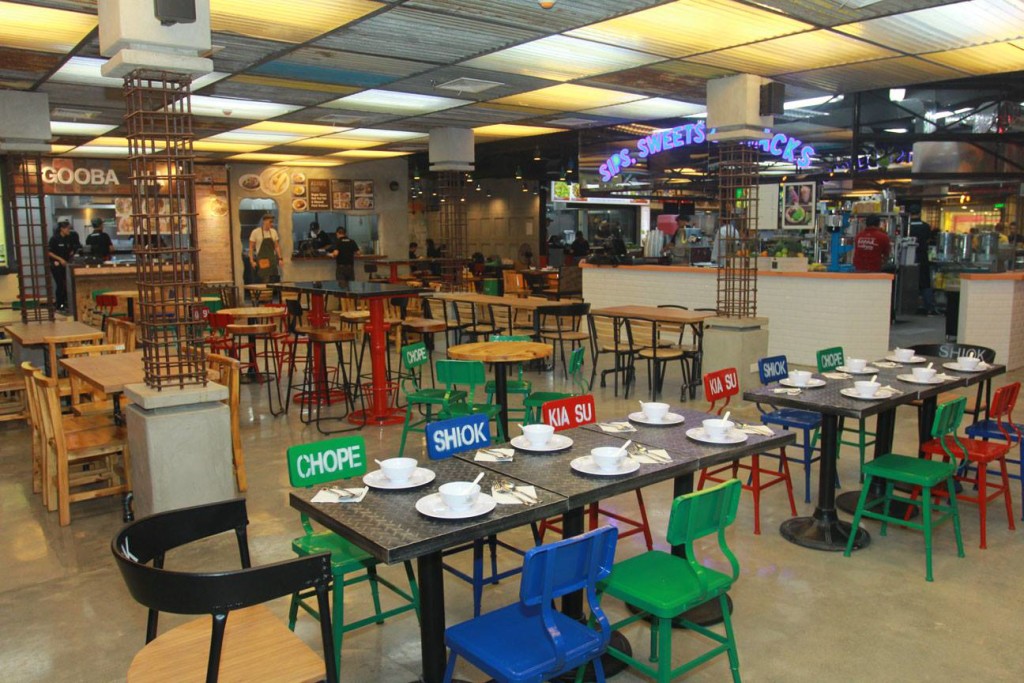 (Makansutra Hawker's interior)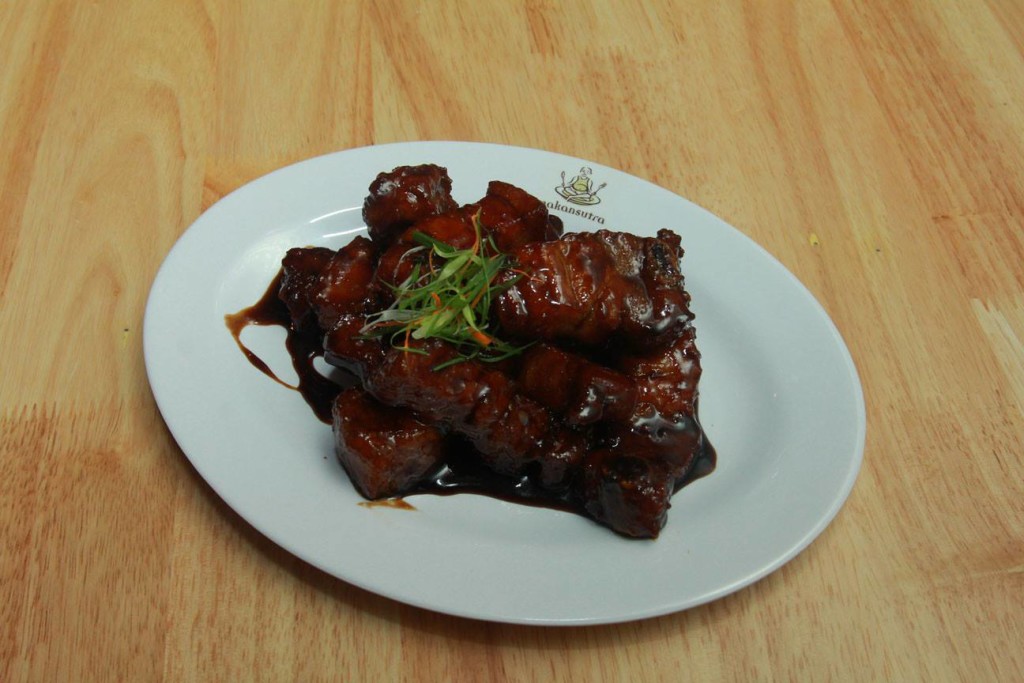 (Coffee Ribs from Geylang Clay Pot Rice)