Ladies residing in the tropics know the feeling all too well. When the cooler months start rolling in, they often find themselves in sheer envy of their temperate-weather counterparts who enjoy the full range of fall and winter fashion. While fashionistas in this part of the world might feel a little left behind at this time, fortunately, fashion is all about adapting, exercising creativity and gathering inspiration for your own look — regardless of what time of the year it is and what's in style.
These top designers have unveiled their newest F/W collections, giving fashionistas from the world's warmer half suitable — yet no less fashionable —  style inspirations  for the rest of 2016.
Tommy Hilfiger: Nautical
Aye, aye captain! Contrary to popular belief, sailor and navy inspired designs aren't restricted to spring and summer. In Gigi Hadid's recent collaboration with Tommy Hilfiger — one of fashion's pillars of upscale preppy styles — versatile combinations of clean white and navy dominate (think: World War II US navy uniforms, repurposed). The foolproof pair makes a lady look timeless, and definitely not overly trendy. And because the neutral colors and classic details like stripes as well as accent buttons and patches are wearable all year round, fashionistas are given great returns on this fashion investment.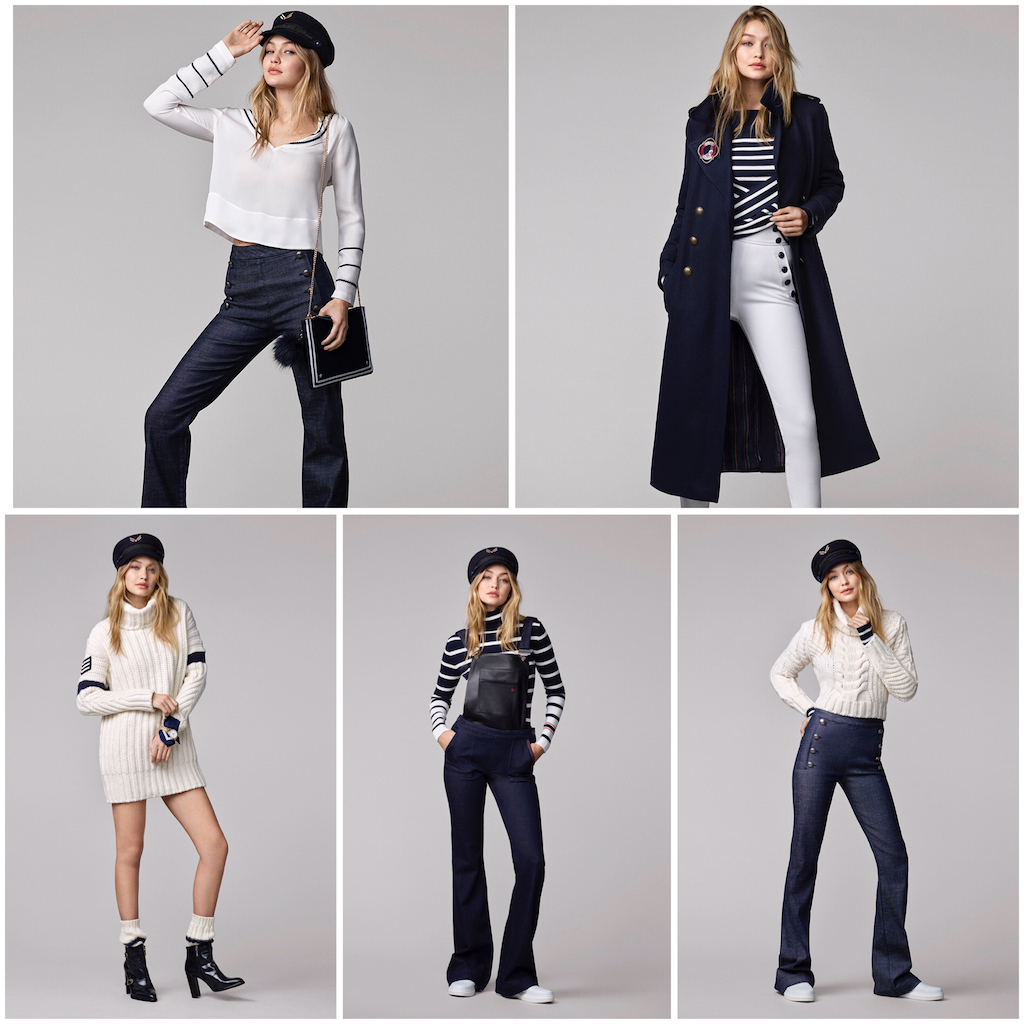 Max & Co: Mini shift dresses and skirts
Ladies, admit it — even it snowed in Manila, the chilly weather would never stop you from wearing that adorable new dress you just bought. If ladies abroad might wear these leg-revealing pieces with leggings, tights and even sheer pantyhose, the sufficiently breezy "ber" month weather lets you wear these Max & Co creations with ease and comfort on their own. While these pieces might also be summer-friendly attires, notice that pairing these girly pieces with bulkier footwear like ankle or low cut boots and chunky Mary Janes is what gives them that autumn feel. The dainty meets edgy result is also a great way to ride the huge tomboy wave sweeping across runways this year.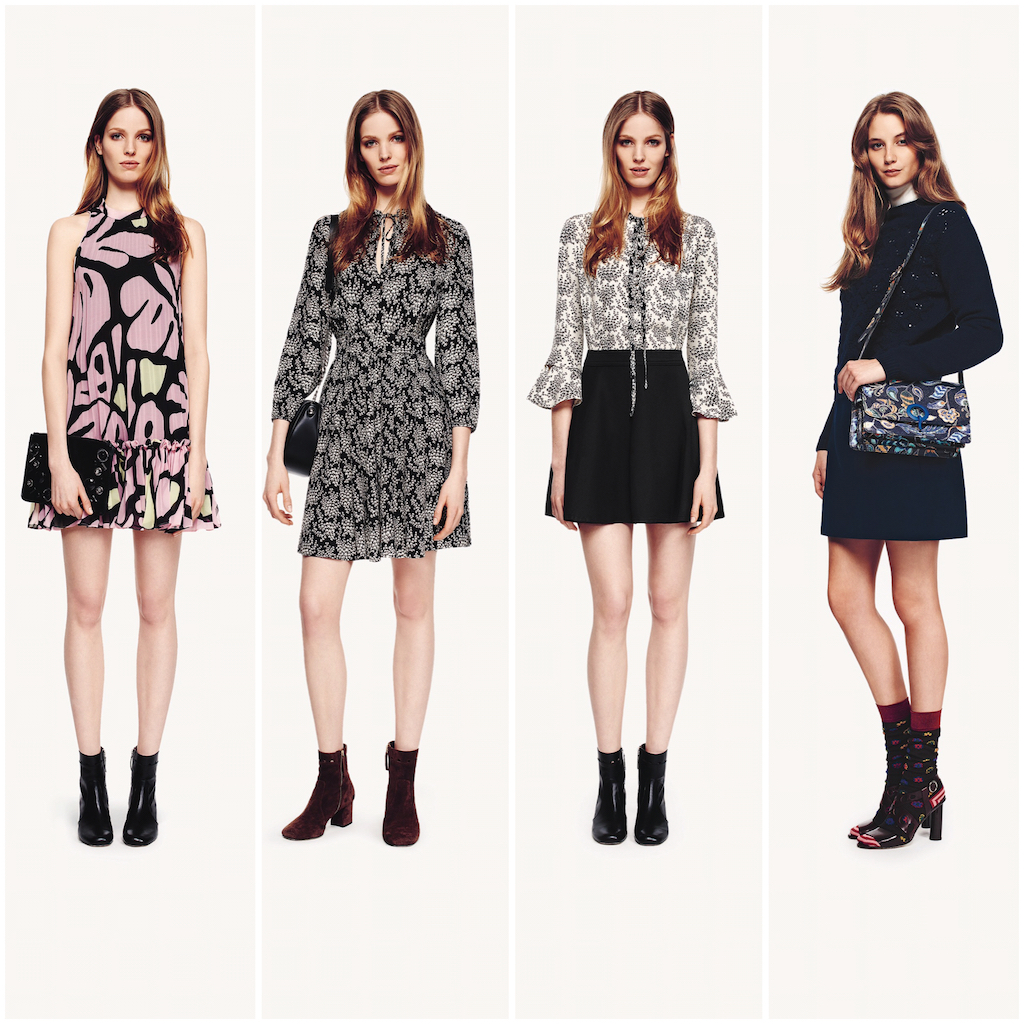 Max & Co and Kenneth Cole: It's all in the outerwear
Admittedly, tropical fashion doesn't really change much throughout the year, at least for the basics. You can wear your regular trousers and blouse or shirt and jeans combo any time, but it's what you wear over them that talks of the season. Save the raincoats for the rainy months and trade them in for cozy jackets, cardigans, parkas and even vests that you can easily put on and remove when shuffling between warmer and cooler venues. (Thick pullovers aren't recommended because they are more difficult to change in and out of if they ever get too warm). Extra points are awarded if you pick pieces that look like you borrowed them from your boyfriend/hubby/brother — the androgynous look remains to be a big hit this season.
(Max & Co at top left and bottom right; Kenneth Cole at top right and bottom left)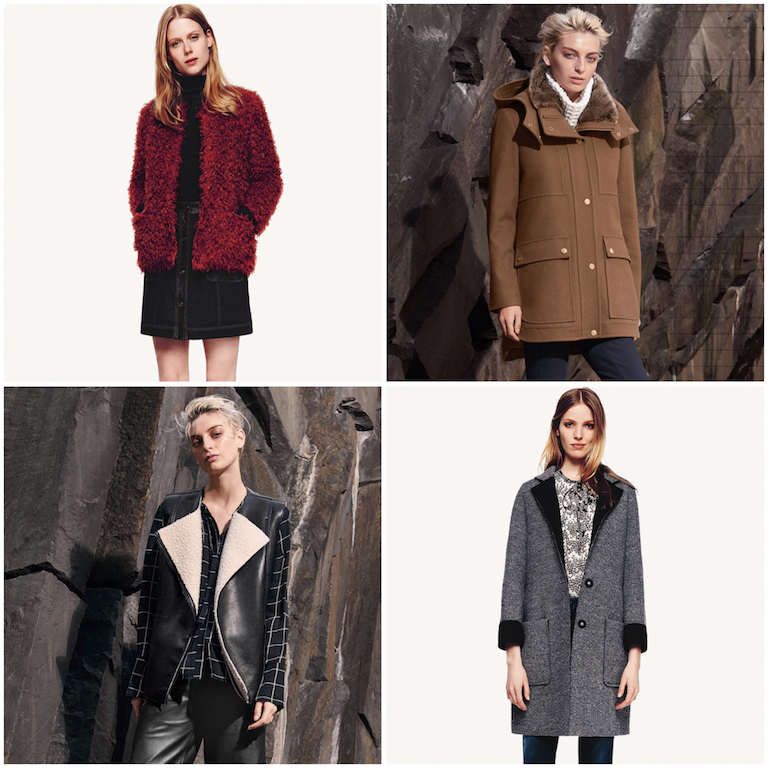 Max & Co and Kenneth Cole: Mid-length hemlines
Sporting the mid-length hemline is an unconventional look that hasn't made recent appearances on runways (or in closets) for quite some time. Whether we're talking skirts, denim, trousers or dresses, this hemline length can be tricky to pull off, but if (when) you do, it makes for a striking office outfit that easily transforms into a memorable dinner out with the girls or weekend date ensemble. The trick is actually in the height of the shoe you pair the hem with; flats, sneakers and sandals almost automatically make it more casual, while pumps and the highly recommended stiletto heel give this look the oomph it needs. Another trick to remember is not to pair this hem with too chunky a heel; blocky heels might add too much unwanted volume to your calf area, weighing down legs that could otherwise appear endless.
(Max & Co at leftmost and top left; Kenneth Cole at top right and bottommost)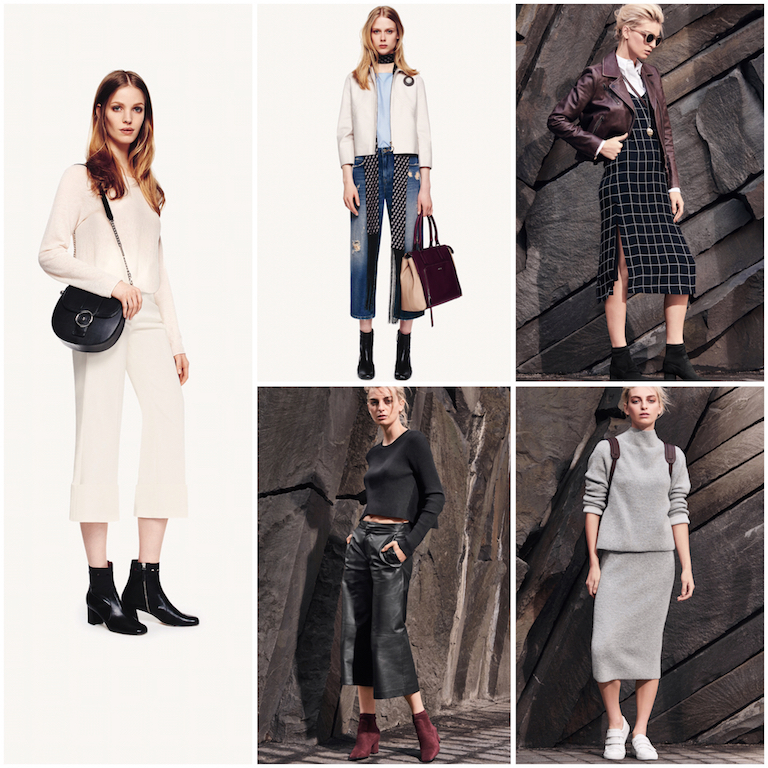 Marc Jacobs: Statement pieces  
Although fall and winter are definitely the seasons for covering up, over-layering and dressing head to toe in heavy fabrics are simply impractical fashion choices here in Manila (it does not count if you plan a trip to Baguio or Tagaytay as an excuse to do so). Dressing like a cute little eskimo might make you feel like you're ready for a stroll in a winter wonderland, but the beads of sweat dotting your temples and upper lip after just five minutes of Philippine climate are enough to spoil the look.  Compromise by choosing just one piece in your outfit to bulk up and speak for the season. Perhaps opt for a richly hued velvet skirt paired with a breathable cotton blouse, or a wooly jacket worn over a lacy camisole to balance things out.