Today is World Gratitude Day! This day is prime time to reflect on the things and be with the people that make you happiest and make you feel your best. Breathe in, breathe out, and remind yourself of everything that makes life — with all its up and downs, winding paths and forks down the road — worth living.
By BÃœM D. TENORIOÂ 
A grateful heart is the spawning ground of blessings. I am governed by this personal mantra every day, especially on days when I find it most challenging. Every waking hour is an opportunity to do my best—even if the world around me presents bleakness. I am Mr. Positive.
But do not let my slivers of silver linings deceive you into thinking that I am not in touch with reality. And reality to me is as rousing as the strongest typhoon named Yolanda that changed the lives of all the people in Tacloban in 2013, or the latest saga of political controversy that makes me sleepless sometimes or my own personal demons. I see problems everywhere. But I also see solutions.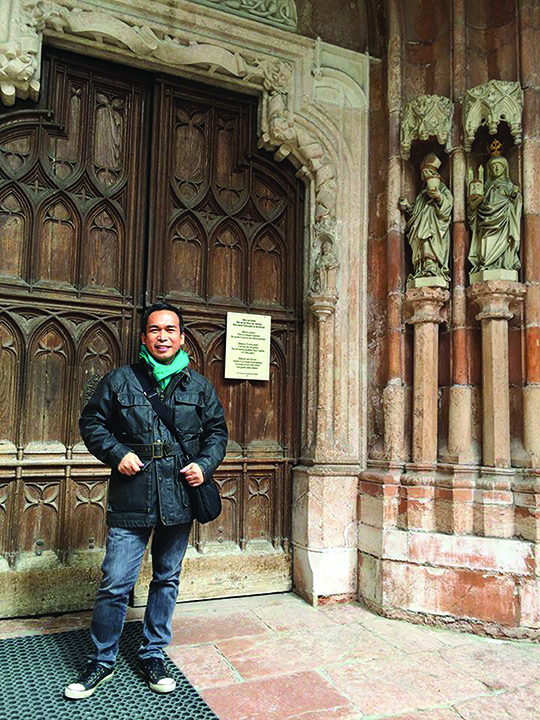 (The author in a trip to Salzburg, Austria)
For problems that have no remedies, I try to manage them. That makes me happy. I don't sweat the small stuff. As for the big stuff, I ask the universe to crush them. I just know that every single day — and everybody should know about this — big and small miracles happen. Have you tried sitting in one corner amidst the everyday hustle and bustle to count the many beautiful miracles that have come your way? Believe me, it's therapeutic. This activity will also keep you sane. It will also keep you happy.
Here's my list of 15 ways to keep a grateful heart.
1. This world is not all about us—our needs, our faults, our victories, our lonesomeness, our cravings, our ambitions. This world is also about others—their needs, their faults, their victories, their lonesomeness, their cravings, their ambitions. Those who still believe that the world is theirs to keep have not yet experienced what true love is. No man is an island and attending to others is the most potent of all kinds of love.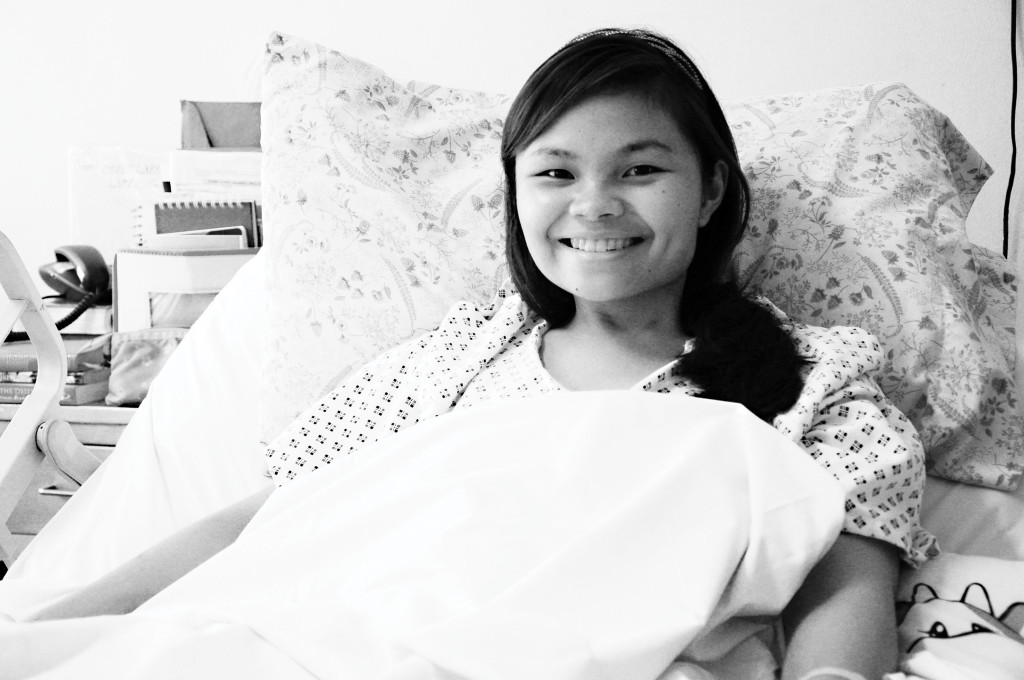 (Raissa Laurel, the San Sebastian College law student who lost both her legs to an explosion during the Sept 26, 2010 Bar Examinations but who persisted and remained strong as ever)
2. Laughter is as important as breathing. You forget about it and you perish. Laughter is the quickest break one mortal can take to momentary immortality.
3. Everything that happens to your life is up to Him and up to you.
4. Fear, even of the unknown, diminishes our will to survive. Life is too short for us to be afraid; we should maximize life's essence.
5. Feel free to be free. This feeling is the best drug, better than a sleeping pill. Before falling asleep each night, wouldn't it be an amazing feeling to be able to say, "I am freer today than yesterday!" after saying a prayer? Free from fears, free to be uniquely myself, free to say what I mean and mean what I say, free to genuinely enjoy and celebrate life.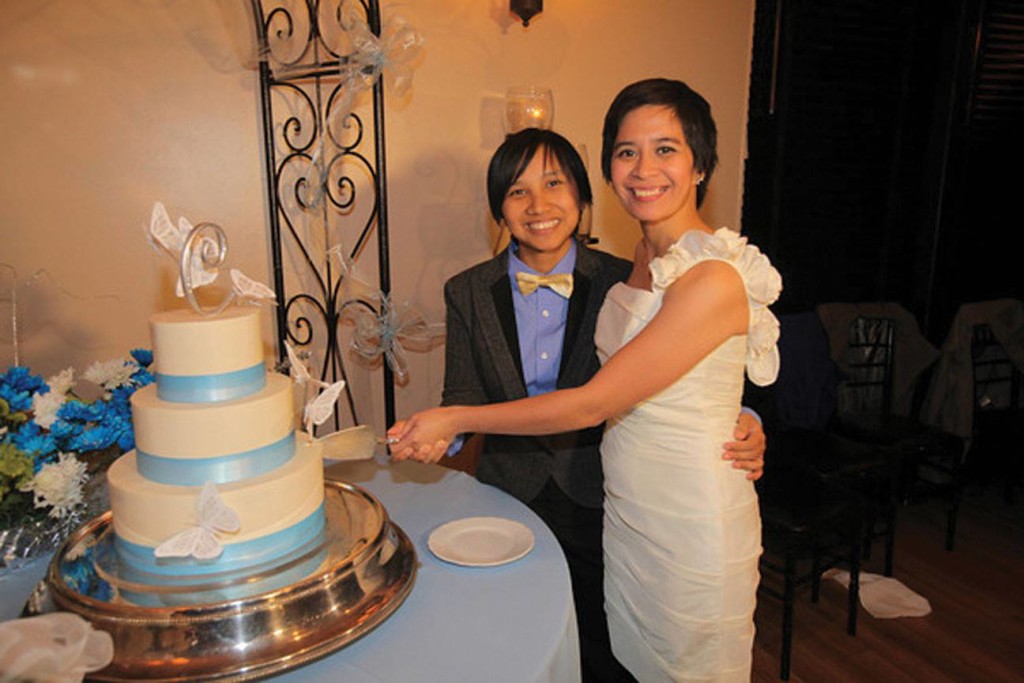 (Carla Pastor Antonio and Ces Gahuman's love tells the story of the first lesbian Filipina to be granted a fiancée visa to the US)
6. Kindness begets kindness. Many times, however, that ideal is not put to use. Even if others are unkind, be kind still. Do good even if others don't.
7. People are not only creatures of logic, they, too, are creatures of emotion — these are the things I remember when I deal with people to avoid misunderstanding and conflict.
8. Rewire your thinking pattern and your life will follow. Adopting the right mindset can make all of the difference in the world.
9. Be an active blessing hunter. Find blessings in your experiences — good and bad. Seek them out in people you meet.
10. Live and love. Dare and dream.
11. Learn the importance of saying "No" when you don't feel like doing something. It will make you freer from anxiety and more honest to yourself and others.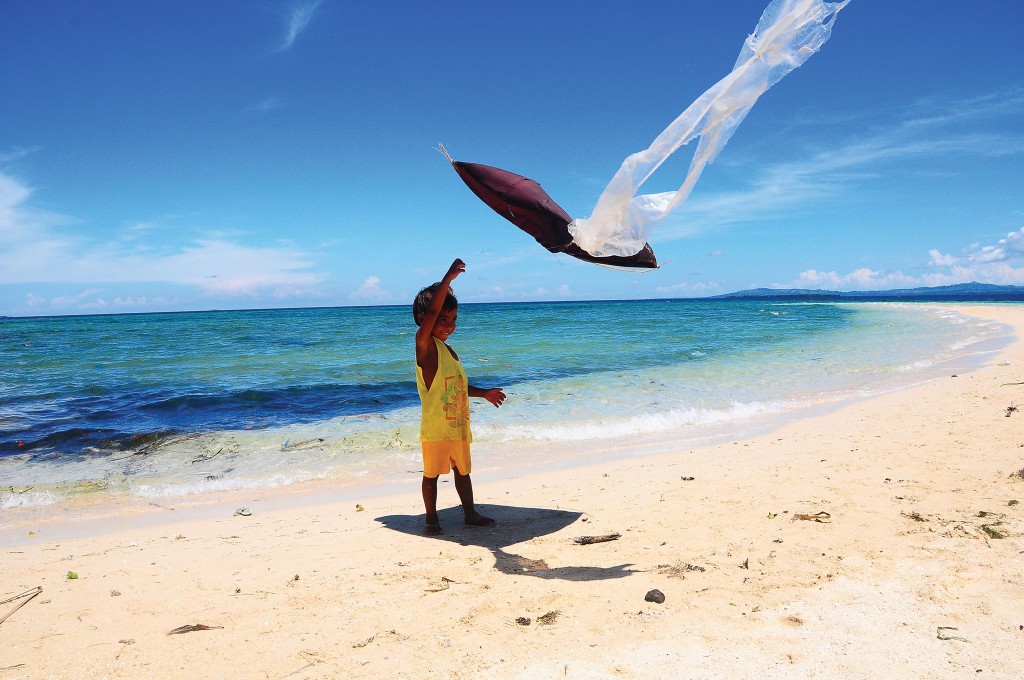 (A child plays on the shore of Hambongan Island which has successfully rid itself of its dynamite fishing problem and rehabilitated its marine ecosystems)
12. Some relationships end. That fact, however, should not cow the human spirit to grow. The art of letting go is mathematically proportional to the art of self preservation. Prolonged agony is detrimental to one's health, therefore it is unnecessary. What ends blossoms again when we move on and move up.
13. Time is important — to save a relationship, to make a fruitful meeting, to seal a deal, to propose to a loved one, to meet a friend. Time is too precious a commodity to waste.
14. Let's forgive. American film and stage actor Tyler Perry once said: "When you haven't forgiven those who've hurt you, you turn back against your future. When you do forgive, you start walking forward."
15. Celebrate the family — while the moment still matters, while the time still counts.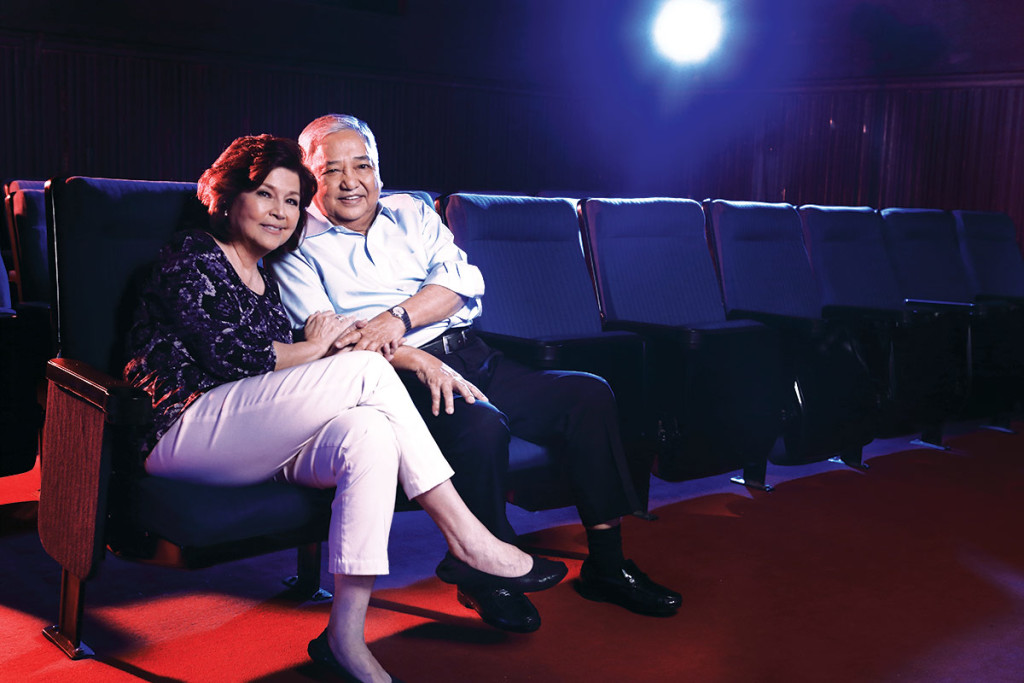 (Boots Anson – Roa and King Rodrigo found love in each other and let love in for a second time around in their lives — he at 74, she at 68!)