With It Girls Solenn Heussaff, Georgina Wilson and Belle Daza all tying the knot abroad, and with sugary sweet shows Dolce Amore and Till I Met You also featuring beautiful and distant lands, the allure of finding romance and adventure across the seas is undeniable. Whether it's Italy, Greece, England or Spain you fancy, PeopleAsia takes you there and gets us all in on the experience.
Here are a few travel tips straight from the travelers who have been lucky enough to see these capitals of romance.
Tarquinia, Italy
It is in the province of Viterbo where they say Italy's best-kept secret can be found — something that even LizQuen have yet to discover!
Tarquinia — the name itself evokes primordial allure waiting for discovery. Tarquinia is famous for the necropolises. Lush memories of the mighty Etruscans — a civilization that ruled Italy before the Romans — live on, even after being buried for thousands of years
Full of medieval bell towers and chapels, The Church of Santa Maria di Castello (at the end of Via di Porta Castello and Biadella Fontana Nova) is a Romanesque church and is the main attraction in the village center. It is a must-see for its stylish portal that hails from the year 1143 and regal Cosmatesque interior with marble mosaic flooring.
Surrounded by Castello Park, evening walks are given a quixotic touch as the church's lighting adds to the mood. Senior citizens, couples walking their dogs and even teens converge in the pocket park with a 180-degree view of an Italian, moonlit night. Bellissima! Let your eyes roam further down to a picturesque private park called Bruno's Park that fills with tourists in the summer who try to catch a glimpse of the sunset's glow in between vines and leaves of a nearby vineyard.
There are quite a number of good restaurants around town, too, most of which offer al fresco dining. The dishes are traditional and the wine is always good, proving that Tarquinia is indeed a stronghold of honest Italian cooking. Since Tarquinia is a lesser known place, you can really enjoy a genuine and familiar welcome by the chef and entertained by the owners.
(By MABEL GUIA ACOSTA | Photos courtesy of TOURISM TARQUINA and MS. SHERRI WARD)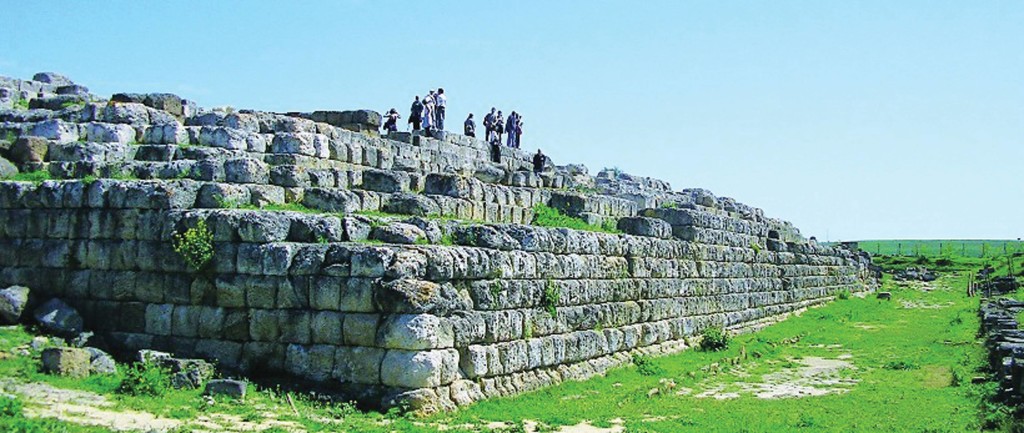 (A city view of Acropoli Etrusca)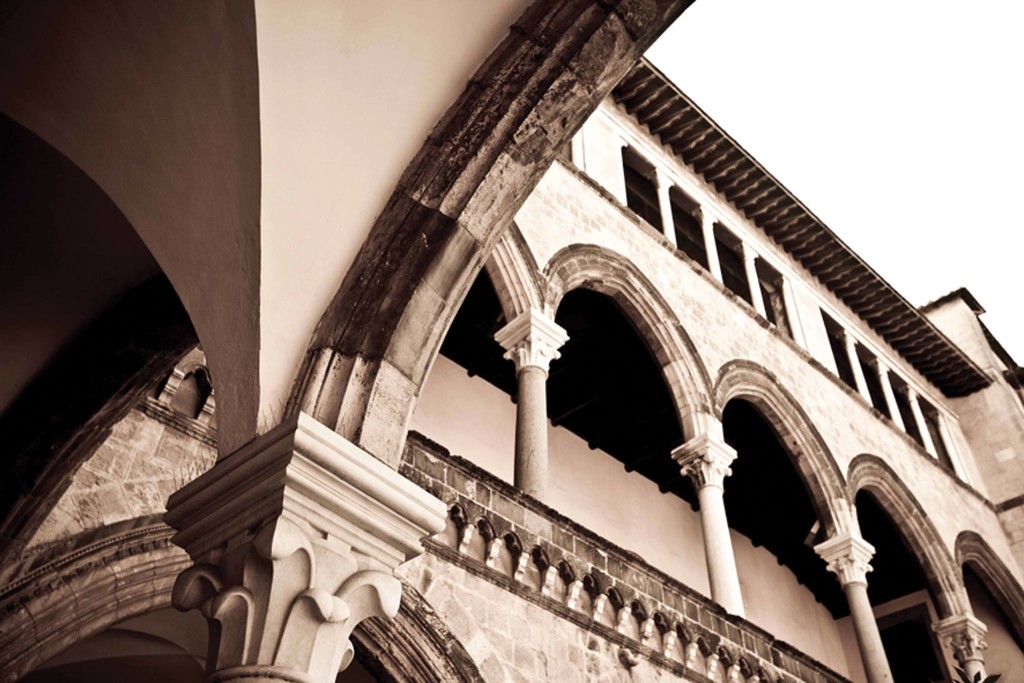 (Museum of Tarquinia)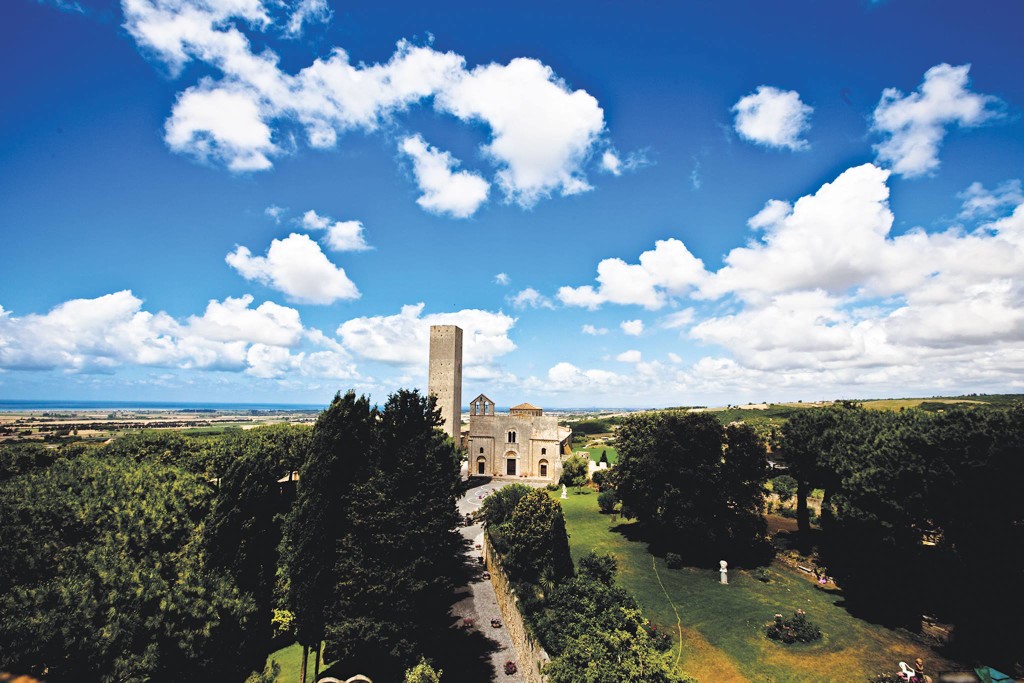 (A city view of Tarquinia)
A Mediterranean Cruise: Italy, Greece and Croatia
Go on an odyssey to the Adriatic and the Mediterranean seas aboard the Nostra Mare Cruise and be mesmerized by these places' landscapes and their legends.
In Italy, a visit to Venice offers more than 400 bridges where lovers latch on their locks (after scratching in their initials) and throw away the keys, all to swear enduring love. Local legend promises everlasting bliss to those who kiss at sunset on a gondola under the Bridge of Sighs. Spanning the Grand Canal is the Rialto Bridge — the signature architectural piece of Venice that defies conventional engineering laws with its climbing ramps leading to a central portico. While there, it's best to buy souvenirs from its market stalls. The Tratorria Venixia, on the other hand, offers an Italian staple with their in-house sauce called "Viagra d'Abouville" (no therapeutic claim).
Meanwhile, a trip to Greece brings you to Santorini — a UNESCO World Heritage site — ranks first among the world's most romantic places, beating out Venice, Paris and Rome. Oia, a village in the idyllic island, offers some of the most inviting boutiques and white fashion. Here, you can also walk through Santorini's famous vineyards whose grape vines have been "trained" to creep low on the ground, protecting themselves from the strong winds.
Last but not least, our cruise brought us to Dubrovnik, Croatia, known as the "Pearl of the Adriatic. Another UNESCO World Heritage site, this walled city sustained 650 hits from Serbian and Montenegro artillery in 1991. But the Old Town and its churches, museums, cafes and boutiques were restored, stone by stone. Everything about life in the walled city was preserved with impressive meticulousness.
(By AMBASSADOR JOSE ABETO ZAIDE)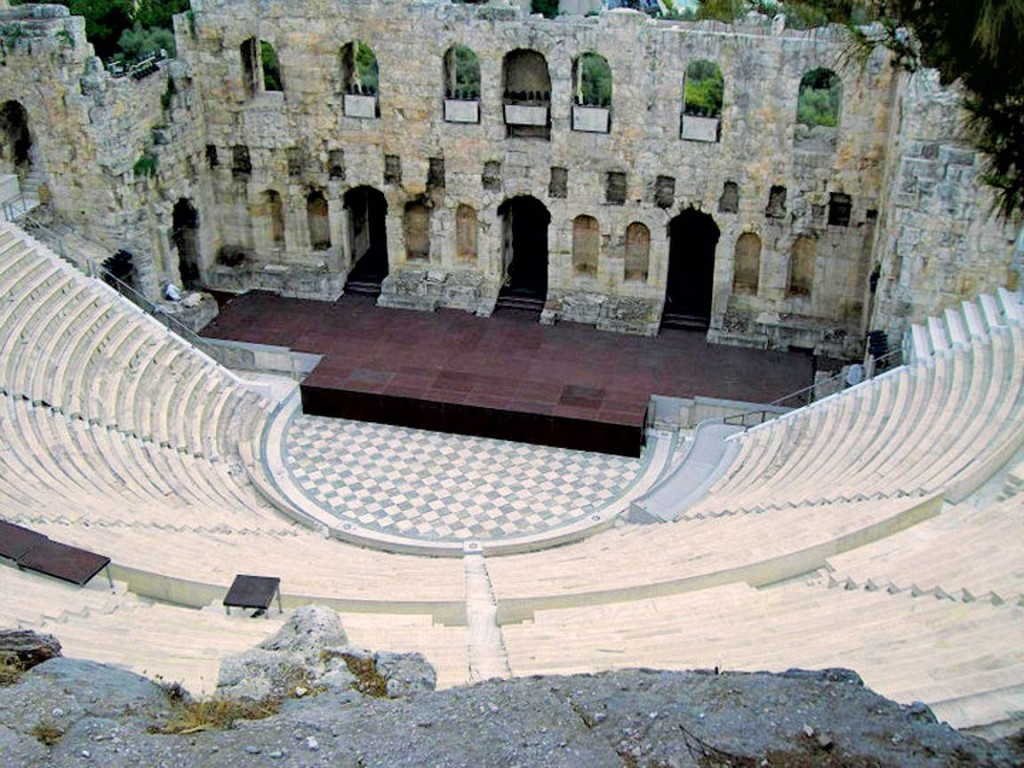 (The ancient amphitheater below the Acropolis overlooking Athens)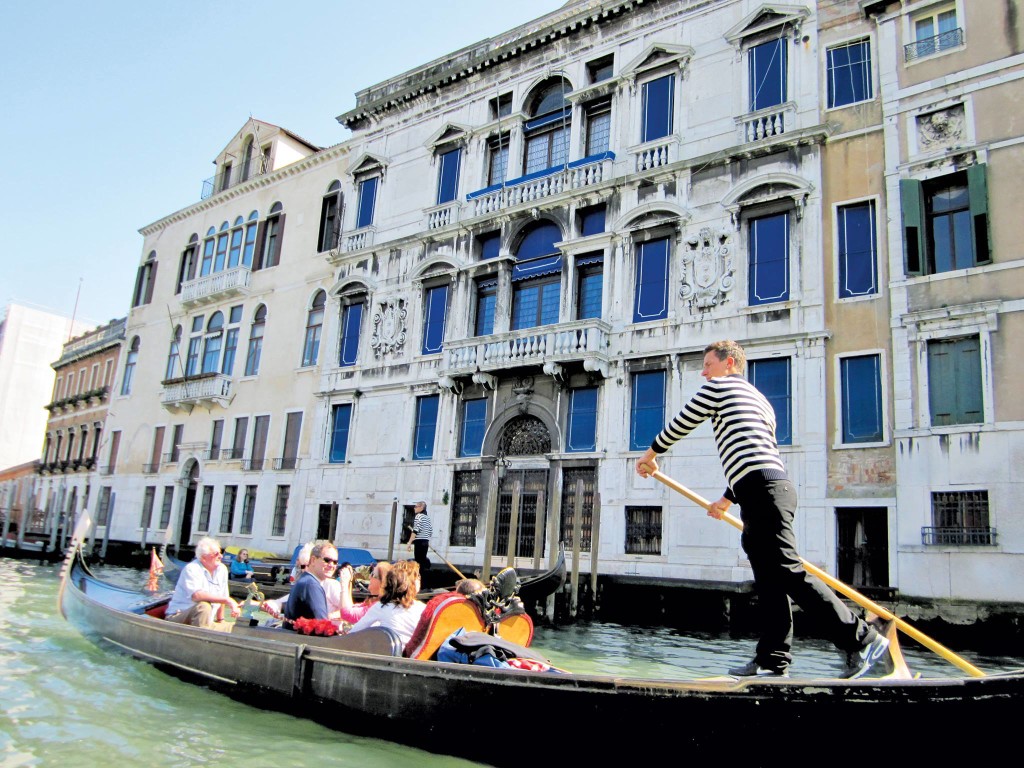 (The gondolas of Venice)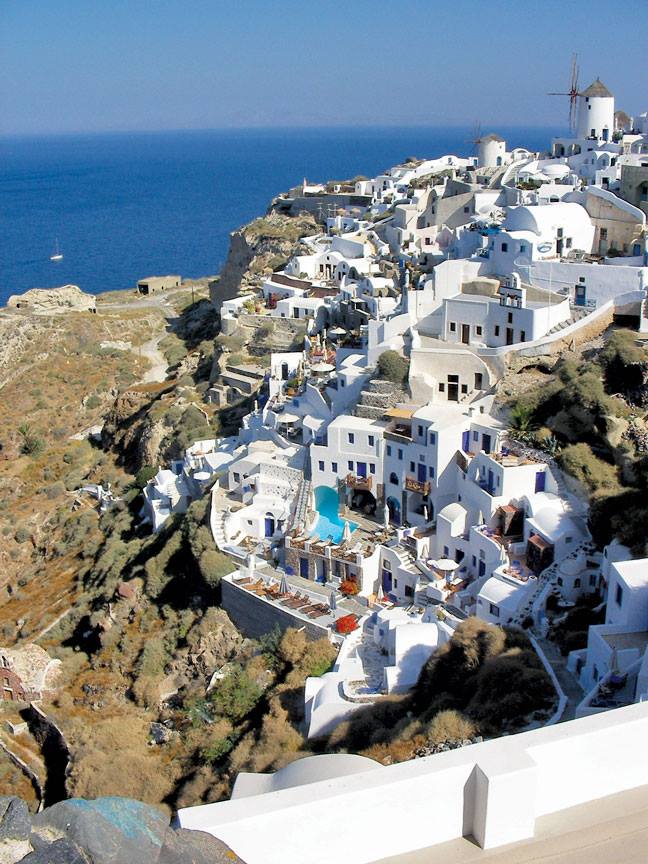 (The ubiquitous white houses of Santorini)
London, England
Forever known as the quintessential nation of literature and royalty, England has long cast a romantic spell on the rest of the world.
About a 15-minute walk from The Museum of Natural History rests Kensington Palace, the official residence of The Duke and Duchess of Cambridge (a.k.a. Will and Kate). Beside the palace is the Sunken Garden, a beautiful blending of flora and water. The garden was built in 1908 and was modeled after Hampton Court Palace garden. The palace boasts of 30 acres of land, most of which have been turned into parks and gardens for tourists and locals to enjoy.
The Natural History Museum, meanwhile, is every budding scientist's paradise. Impressive in its terracotta-tiled architecture, the museum is also known as the cathedral of nature and is divided into five main collections: palaeontology, zoology, botany, entomology and mineralogy.
Save Friday and Saturday to visit Notting Hill. Notting Hill is most famous for (other than the Julia Roberts-Hugh Grant blockbuster) its street commerce along Portobello Road. Bargain hunters may spend an entire day buying antique and pre-owned knick-knacks, clothes, house décor, fruit, vegetables and pastries.
A little less than an hour from Bampton is Highclere Castle, the real star of the British television series Downton Abbey. The castle's stunning exterior and interior has been a favorite of many filmmakers. Before the Downton craze, it had been the filming location of the Stephen Fry and Hugh Laurie show Jeeves and Wooster, as well as Stanley Kubrick's Tom Cruise and Nicole Kidman starrer Eyes Wide Shut.
(Text and photos by JOANNE ZAPANTA-ANDRADA)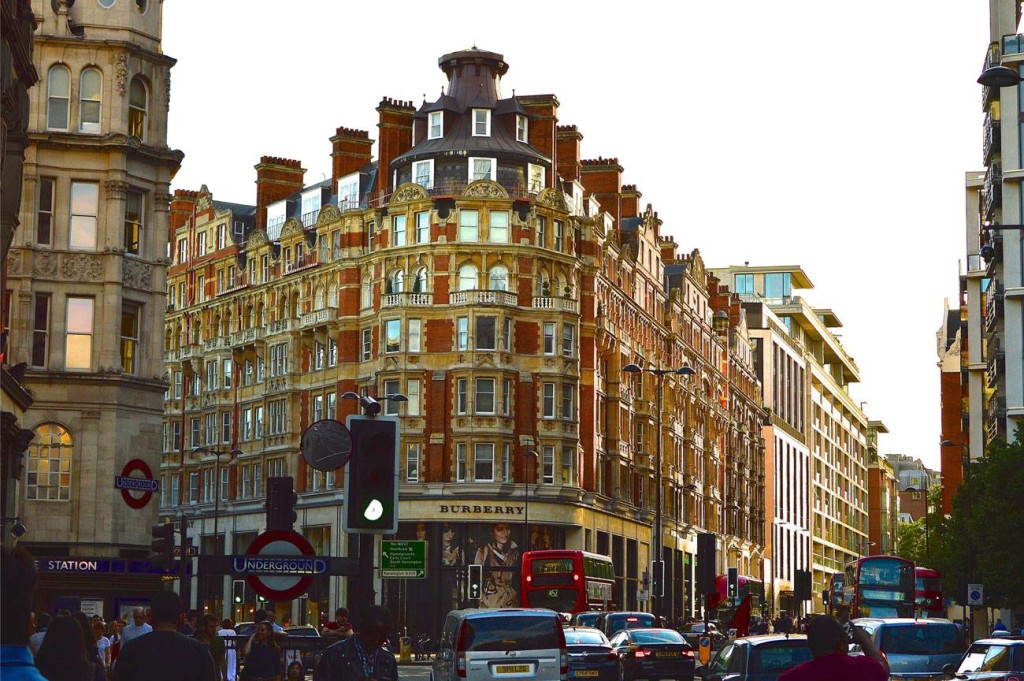 (Burberry building)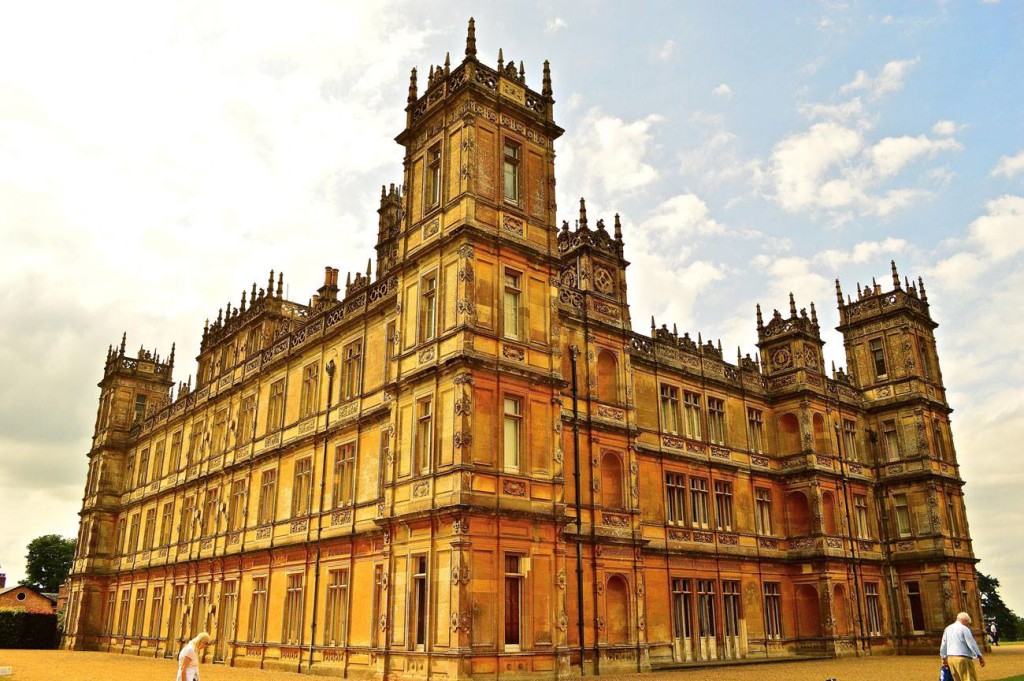 (Highclere Castle)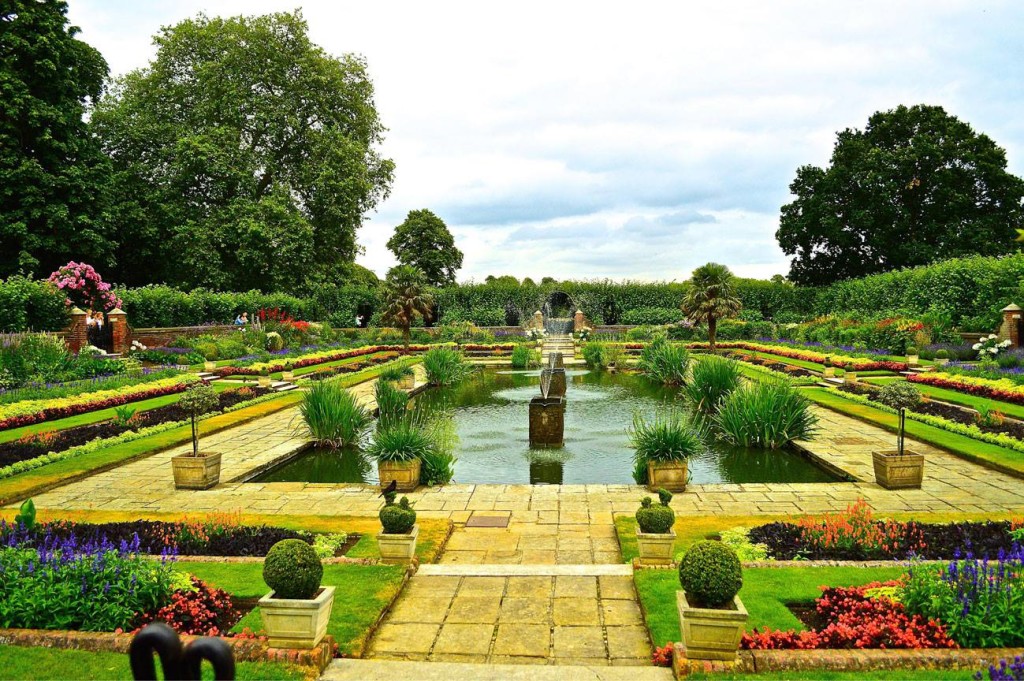 (Sunken Garden at Kensington Palace)
Barcelona, Zaragoza and Pamplona, Spain
When magic marries madness, their offspring is magnificence.
In Barcelona, the pride of the Catalan region of Spain, magic, madness and magnificence sweep one off one's feet when one comes face to face with Antoni Gaudi's Sagrada Familia — an architectural marvel would be in praise of God. Gaudi took his sweet, sweet time in building the church from 1883, until he died in 1926 at the age of 73, having worked on the project for 43 years without having completed it. Almost 90 years after Gaudi's death, it is still an incomplete place of worship, even if a battery of architects funded by both government and private sector continue working on the project.
In the romantic City of Zaragoza, Roman, Moorish and Christian influences are felt in the sidewalks and buildings. On the banks of the Ebro River, the city's vibe reigns — quiet, placid, even docile. The lifestyle of people is laid back, as if mimicking the mild and calm flow of the river. When the sun is about to set, the river gives a fiery tinge, which is reflected on the walls of the Basilica of Our Lady of the Pillar, the second most popular pilgrimage site in Spain after Santiago de Compostela. The cathedral, constructed between the 17th and 18th centuries, is an important example of Baroque art and architecture.
And no, I did not chase a bull in Pamplona, a city famous for the running of the bull from July 7 to 14 of each year for the San Fermin festival. Instead, I chased the footsteps of centuries-old stories of nameless matadors who conquered their fears by conquering bulls that were raging, bulls that were mad. In Pamplona — a city very close to the heart of Ernest Hemingway — is a restaurant called Iruña and is a must-visit. The churros there is deep-fried to perfection, with a slight hint of sugar and cinnamon. The chocolate dip that goes with the churros is the thickest and the yummiest one will ever try. No wonder Hemingway went gastronomically mad at Iruña restaurant!
(By BÃœM D. TENORIO)Â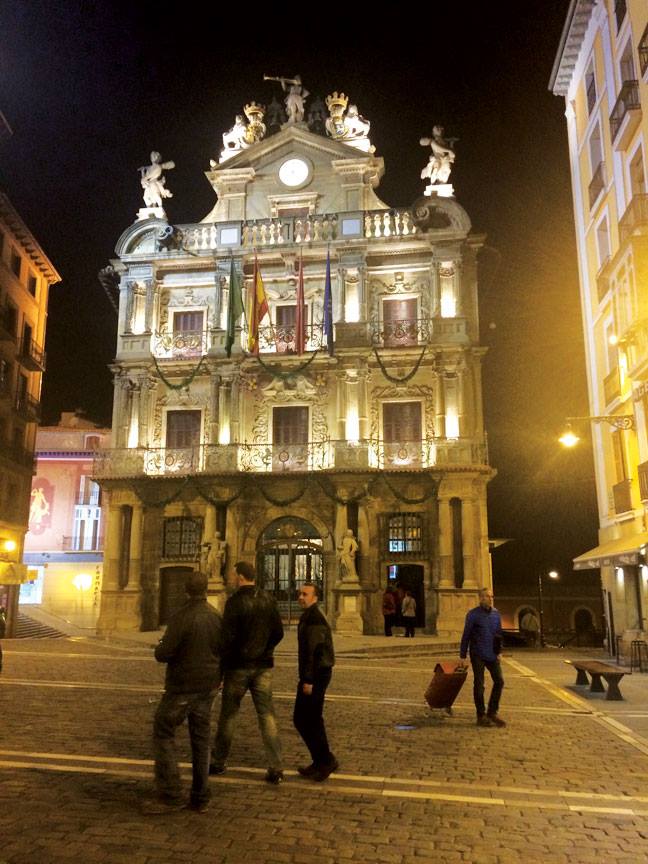 (The Old Town Hall on Estafeta Street that has been witness to centuries-old tradition of the running of the bull in Pamplona)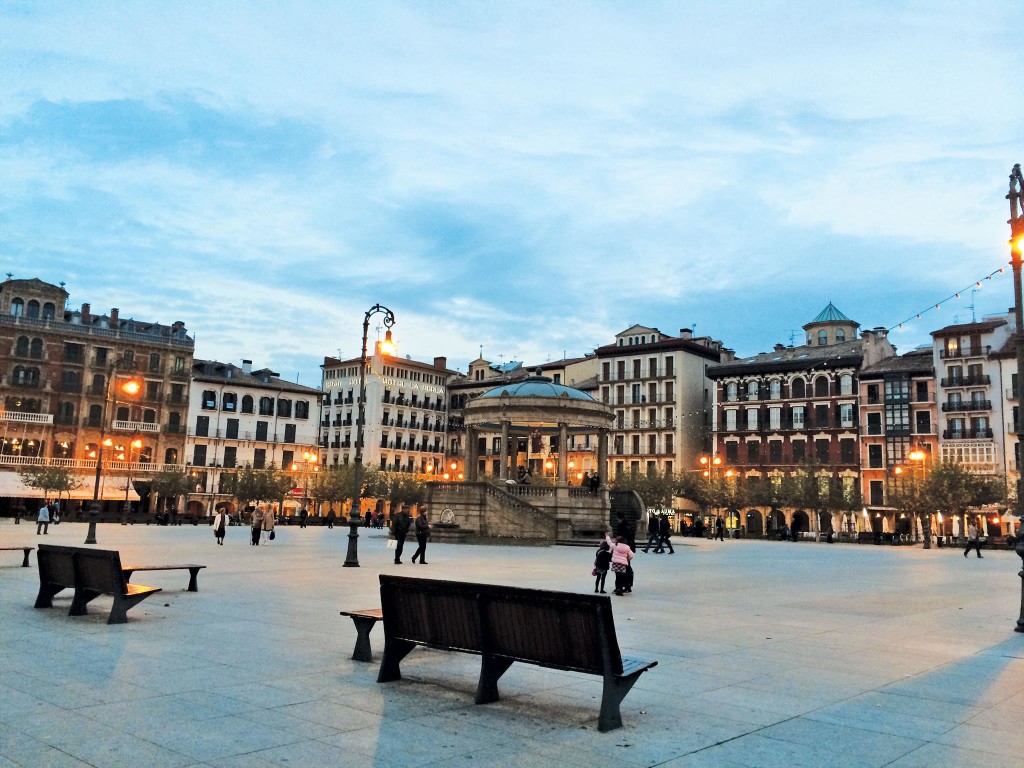 (The Plaza del Castillo in Pamplona where Ernest Hemingway used to roam)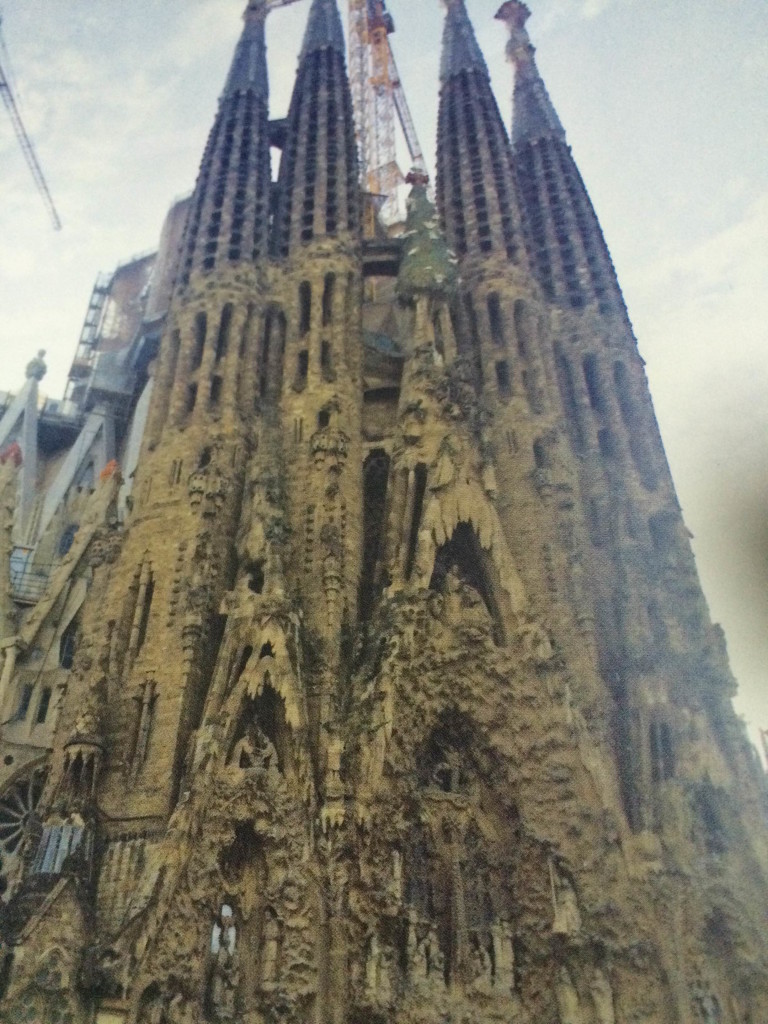 (Antoni Gaudi's unfinished Sagrada Familia)