The weekend has finally come, which means it's time to destress! For those who believe in the power of retail therapy and ending the day with a well-justified shopping haul, this is for you. Check out the newest stuff available for shopping junkies like you from cosmetics to fashion, and even new dining options to lifestyle items!
Lifestyle: Leica's SOFORT cameras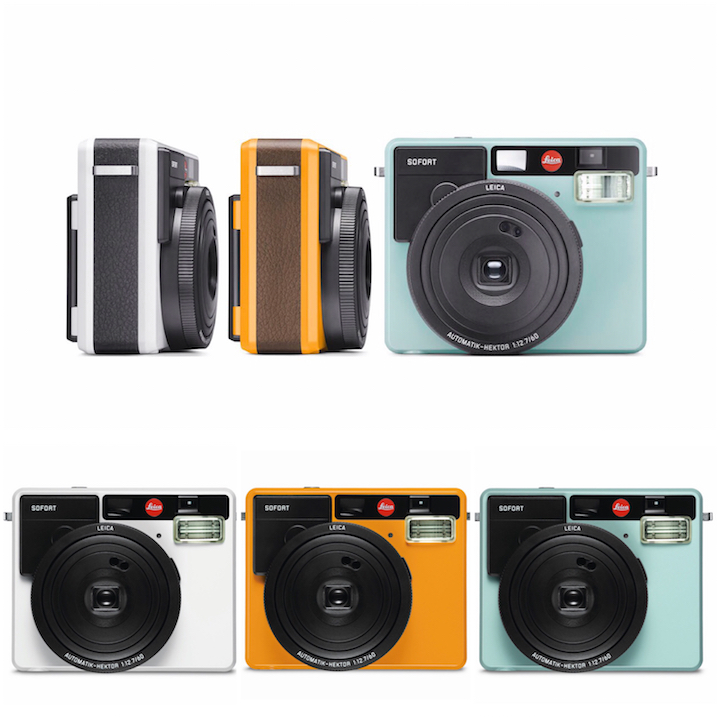 Only a few things are greater than being able to share our most memorable moments immortalized by photographs. While everyone today values the ease in which we can share pictures through technology, the feeling of flipping through an album with tangible photographs is one that German camera brand Leica wants to preserve.
With the camera brand developed almost 165 years ago, Leica's newest SOFORT collection brings back the fascination and love for something almost lost in history — instant picture cameras!
The new SOFORT cameras come in cute colors of orange, white and mint — cheerful colors that make us think of fun and happy things! Photography was always meant to be fun after all, and these cameras live up to that completely.
And to keep up with the expectations and demands of its technology savvy market, Leica has also equipped these cameras with different modes to account for setting and subject (self-timer, party & people, sport & action, among others) as well as an option to choose colored or black and white film. These cameras are also made to be more sensitive to natural light and avoid the use of flash for as long as possible, creating more natural looking photos.
For inquiries and complete information about SOFORT cameras, camera accessories and other Leica products, please contact (02) 729 5567. Leica stores are located at Greenbelt 5 and Shangri-La Plaza.
Closet: Old Navy F/W 2016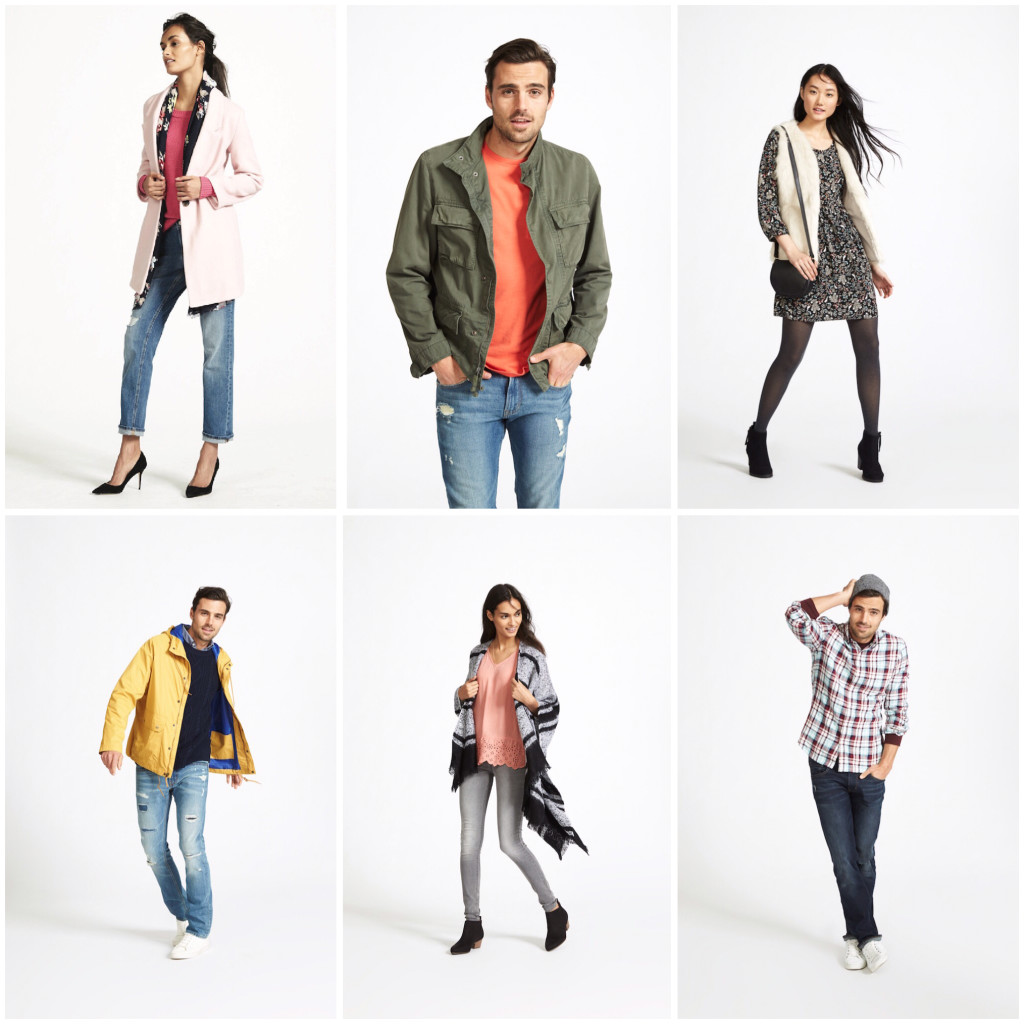 While Old Navy purchases stay in trend and wearable all year long in Manila (that's the beauty of the brand!), their F/W 2016 collection has a little extra something for shoppers who have a love affair with bohemian styles and carefree 70s flower child inspirations.
Women can look forward to a lot of dramatic prints, faded indigo denims, crochet, tassel & embroidered details and — excitingly — the revival of flare jeans! (Additionally, Old Navy is introducing "ballerina fit" pants that have the comfort of jeggings, great for women who prefer tighter fitting bottoms).
On the other hand, men can expect a lot of bold plaid to come their way along with textured pieces, slimmer pant fits, military jackets, utility wear and awesome outerwear whose rich colors take their cue from autumn landscapes.
A wider range of activewear will also be available for both men and women, featuring outfits and pieces perfect for running, yoga, pilates and basketball.
To see what other great finds this new collection has to offer, visit  Navy stores  located  at  Bonifacio  High  Street,  Glorietta  3,  SM  Megamall, Estancia   at   Capitol   Commons,  Shangri-la   Plaza   Mall and   Robinsons Galleria. 
Face: Happy Skin's Glam Squad collection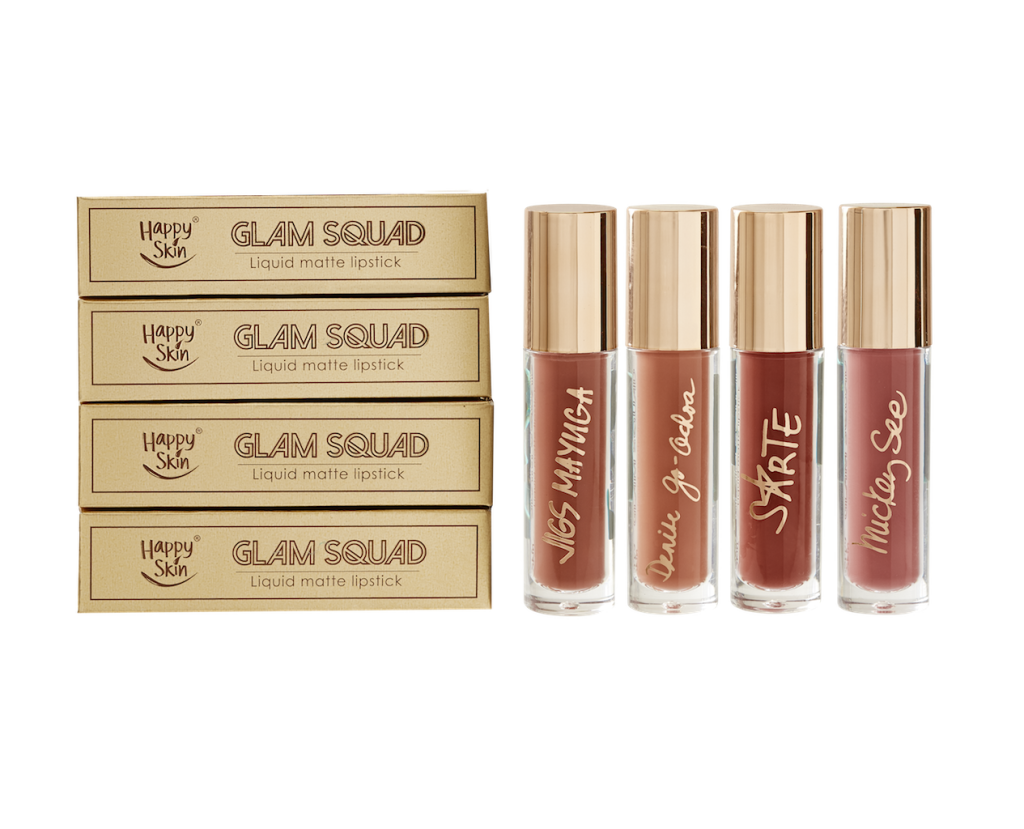 How many times have you read through a beauty article and fangirled over the newest makeup looks it featured? YouTube tutorials can only do so much, but when you have the right tools to help you along the way, dewy/matte, glam/fresh and bold/barely looks are yours to master!
Homegrown cosmetics brand Happy Skin's new Glam Squad collection is your ultimate companion for achieving magazine spread-worthy looks. What makes it special is that everything in this collection was a result of  the collaboration with seasoned makeup artists — the people behind picture perfect faces — who carefully designed their own palettes based on today's most sought after looks.
We have celebrity makeup masters Juan Sarte, Denise Go-Ochoa, Mickey See and Jigs Mayuga to thank, each of them crafting four distinct palettes: modern, fresh, blushing and bold. From matte browns to playful peaches and blushing bride pinks, these makeup artists know what women just like you are after, and that's exactly what they give you.
Each makeup artist created their own Happy Skin Glam Squad Liquid Matte Lipstick and Happy Skin Glam Squad Eyeshadow Duo — all of which are universally flattering for all skin tones! And as a team, the Glam Squad also developed the Happy Skin Arch Definer & Brow Mascara, Happy Skin Glam Squad Contour & Color and the Happy Skin Glam Squad Custom Brush Set.
Check out Glam Squad products at Happy Skin stores located in 2F Glorietta 3, 2F Greenbelt 5, 2F Powerplant Mall, 2F Mega Fashion Hall, 1F Trinoma and at Rustan's Makati.
Accessories: Thomas Sabo's Different Kinds of Love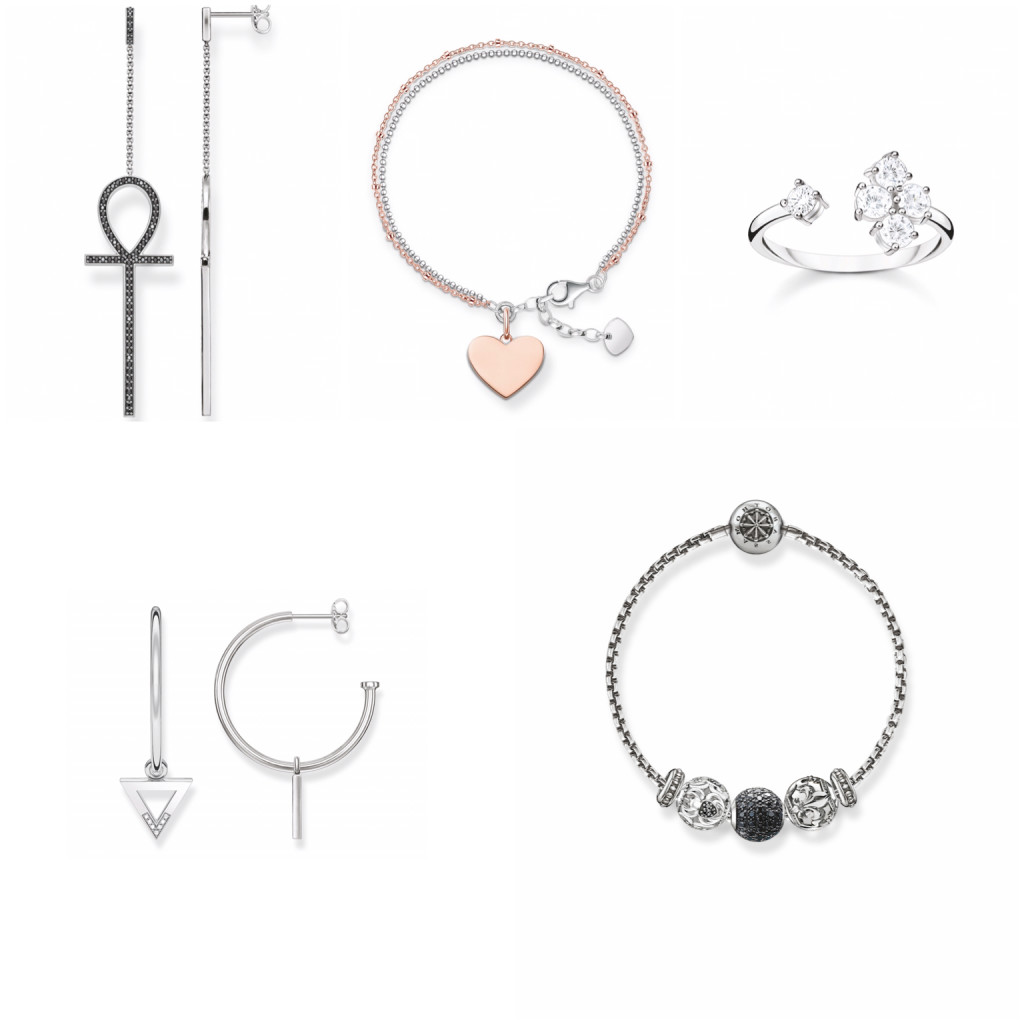 You'll agree when we say that what the world needs now is love, sweet love.
No one knows this better than accessory and watch making brand Thomas Sabo whose new collection reminds us to treasure the different kinds of love we have in our lives — an important message in a world that has become divided and conflicted.
Wear love close to your heart with feminine Love Coin and Triangle Diamond pendants, or share love with the one closest to you with customizable Love Bridge bracelets and Love Bands.
Invite positivity into your life with stretch Karma Bead bracelets, Egyptian-inspired Nile Treasure pieces or Prana Collection jewelry that's heavily influenced by Eastern designs and symbols.
The new timepieces in their Watches Collection tell men and women to never take any moment — or minute —spent with each other for granted.
To see all the pieces included in this collection, visit Thomas Sabo boutiques at the Powerplant Mall, Alabang Town Center, SM Mall of Asia, SM Megamall, TriNoma and Greenbelt 3.
Feast: Authentic Chinese and Italian dining at Marco Polo Ortigas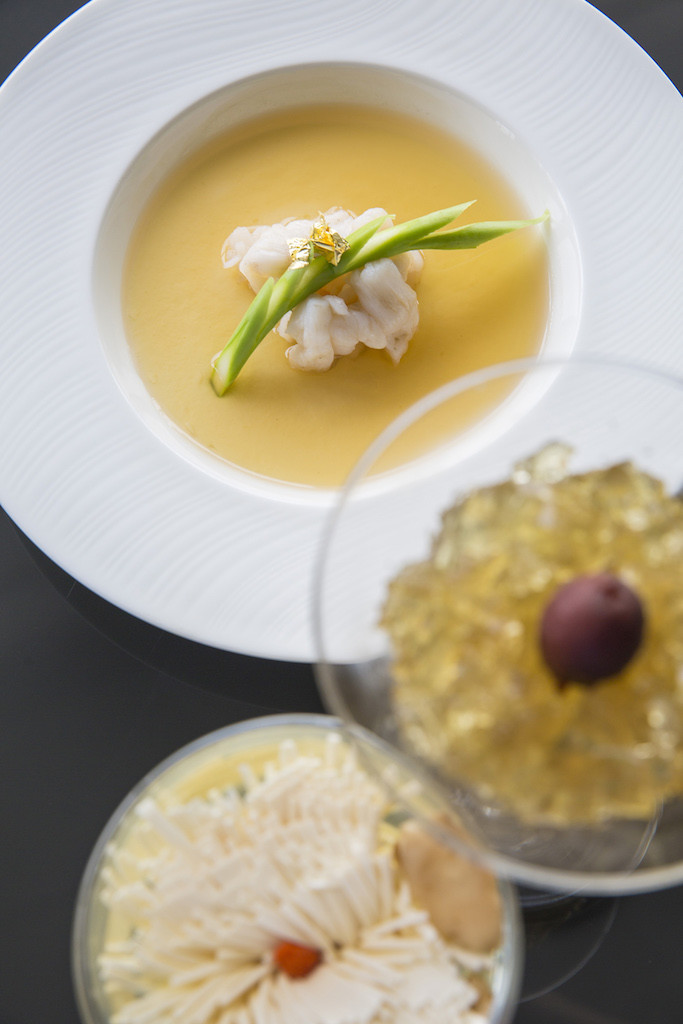 With foodie culture moving from a simple internet trend to a worldwide phenomenon, the demand for authentic flavors and dishes has skyrocketed. Marco Polo Ortigas Manila has responded to this call for authenticity by hiring two new chefs: Chef Giuseppe Rivoli for Cucina and Chef Yeung Waai Hoi, also known as Chef Raymond, for Lung Hin.
Chef Giuseppe is adding to Cucina's already extensive menu his own Italian signatures, such as Beet-Cured Salmon with Crème Fraiche, Ossobucco alla Milanese with Soft Yellow Polenta, and Beef Cheek Couscous and Grilled Vegetables. Looking for some weekend indulgence? Then be sure to sample some Italian Porchetta Stuffed with Sun-Dried Tomatoes and Black Olive Pate, Baked Salted fish with the chef's secret sauce, and Wild Mushroom Risotto.
An advocate of culinary fusion in both flavors and cooking techniques, Chef Raymond is bring to Lung Hin unique dishes that will satisfy even the most discerning of diners. Guests will savor his Chrysanthemum Tofu Matsutake Chicken Consomme, Steamed Lobster with Egg Golden Lead, and Deep Fried Squid with Salted Egg Yolk, while dessert lovers will surely get a kick out of his Crystal Osmanthus Jelly.
For reservations, call (02) 720 7720 or book online via www.marcopolohotels.com or manila@marcopolohotels.com. Marco Polo Ortigas Manila is located on Meralco Avenue and Sapphire Street, Ortigas Center, Pasig City, Metro Manila.