A wise character once said, "give a woman the right lipstick, and she can conquer the world."
But while a tube of tinted, creamy lip color might not exactly help ladies pass major exams, land that promotion or close the year's biggest business deal, swiping on the perfect lippie helps give women that boost of confidence and self-assurance necessary to deal with day-to-day challenges. Looks might not be everything, but feeling great and doing great definitely comes with looking great!
So for the ladies looking to add spring in their step, here are five lip collections to be excited about!
Laura Mercier
As this well-loved makeup brand celebrates its 20th anniversary, Laura Mercier releases Velour Lovers Lip Colour and Lip Glace — products perfect for the matte and glossy look-loving women. Because matte lipsticks can be overwhelming for some women (especially in currently popular "redder than red" shades), one tip to remember when sporting Velour Lovers Lip Colour lippies is to counter them with shimmer eye shadow or blush to soften a blocky color effect matte lips can create. On the other hand, glossy lipsticks can be swiped evenly on the entire lip for full lips or on top of a matte base for a dramatic look, but a more subdued look can be achieved by dabbing Lip Glace glosses on just the center of the bottom lip that's perfect for a day look.

(Laura Mercier Velour Lovers Lip Colour and Lip Glace: Available this October at Rustan's Beauty Source)
NARS
NARS' Velvet Lip Guide is all about giving women lipsticks that have the comfort of a gloss with the coverage and long-lasting coverage of a matte lipstick — the best of both worlds! These lipsticks come in more than ten powerfully full-bodied shades named after the new attitude that emerged from the sexual revolution of the 70's that emphasize personal power and flaunting what makes you "you." One joy in using liquid matte lipsticks is how their wearers can quite literally mix and matte shades to create a look unique to you. For instance, a nude can be used as a base to make a brighter color pop on top of it, while a baby pink can be combined with a dab of fiery red at the center of lips to create a cute pout.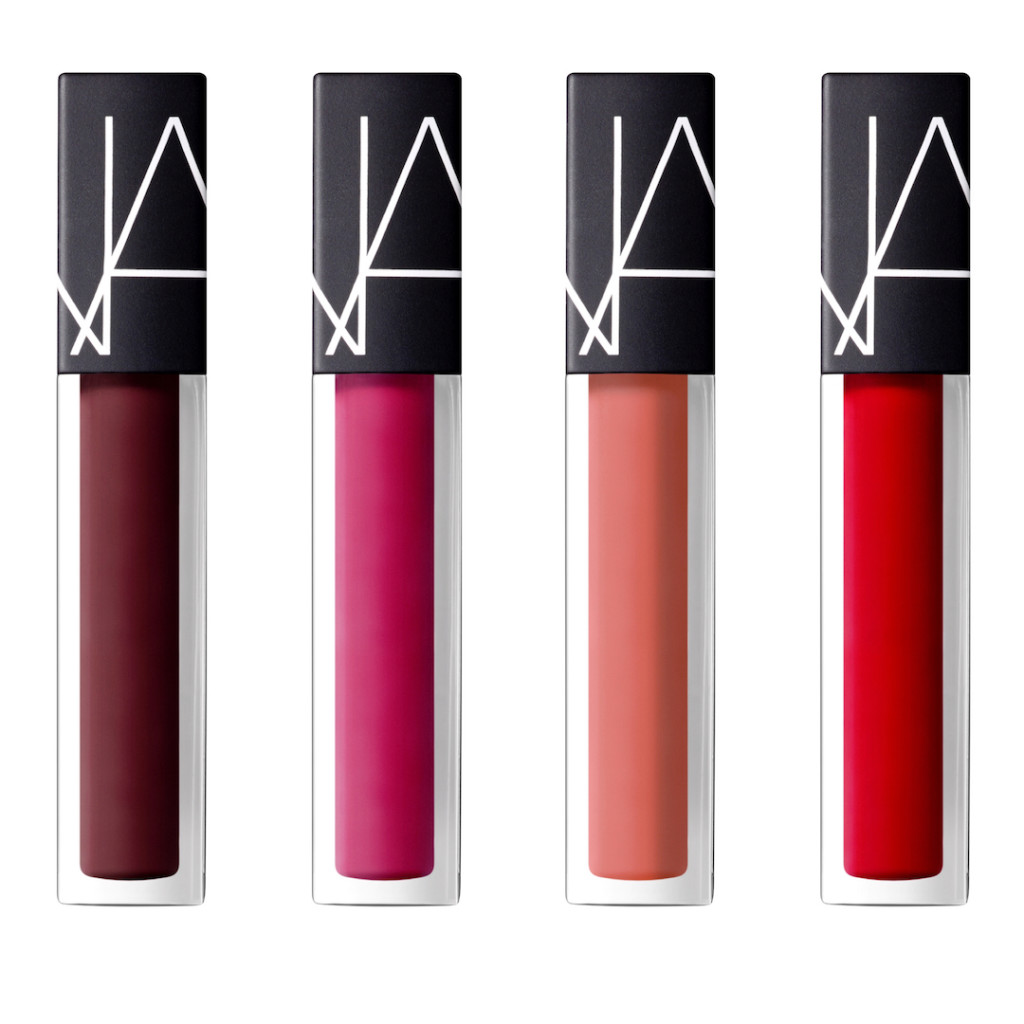 (NARS Velvet Lip Guide: Available this October at Rustan's Beauty Source)
Max Factor
Marilyn Monroe is thought to be the woman who popularized red lipstick and made it the makeup product of choice for women aiming to make a statement. Max Factor immortalizes this sultry milestone in the evolution of women's makeup by coming out with their shimmery Marilyn Monroe lipstick collection that comes in four shades of red. While many consider a full, red lip intimidating, Max Factor promises that each red is perfect for every kind of skin tone there is. They recommend Marilyn Sunset Red — a beautiful burnt orange, red shade — for those with warm or olive skin tones, Marilyn Berry for the fairer ladies as its blue undertones compliments pale skin, with its blue undertones, Marilyn Cabernet — a rich, deep red with purple undertones — for dark skin tones and Marilyn Ruby Red that they consider a bold, universal red.

(Marilyn Sunset Red, Marilyn Berry, Marilyn Cabernet and Marilyn Ruby Red: Available in leading department stores nationwide this October)
Chanel
Cityscapes, manmade marvels and urban palettes inspired Chanel's Rogue Allure lipsticks from the new Collection Libre line. Imagine wearing luminous colors so radiant that they are reminiscent of walking down buzzing boulevards lit with pulsing nightlife. This palette is all about orangey corals, brick reds and pinky beiges. Not for the faint of heart, flamboyance is the keyword for these lip colors. Neutral eyes with just a swipe or two of mascara and barely there, "just pinched" cheek color is the way to go when you opt for these lipsticks so bold that they speak for themselves!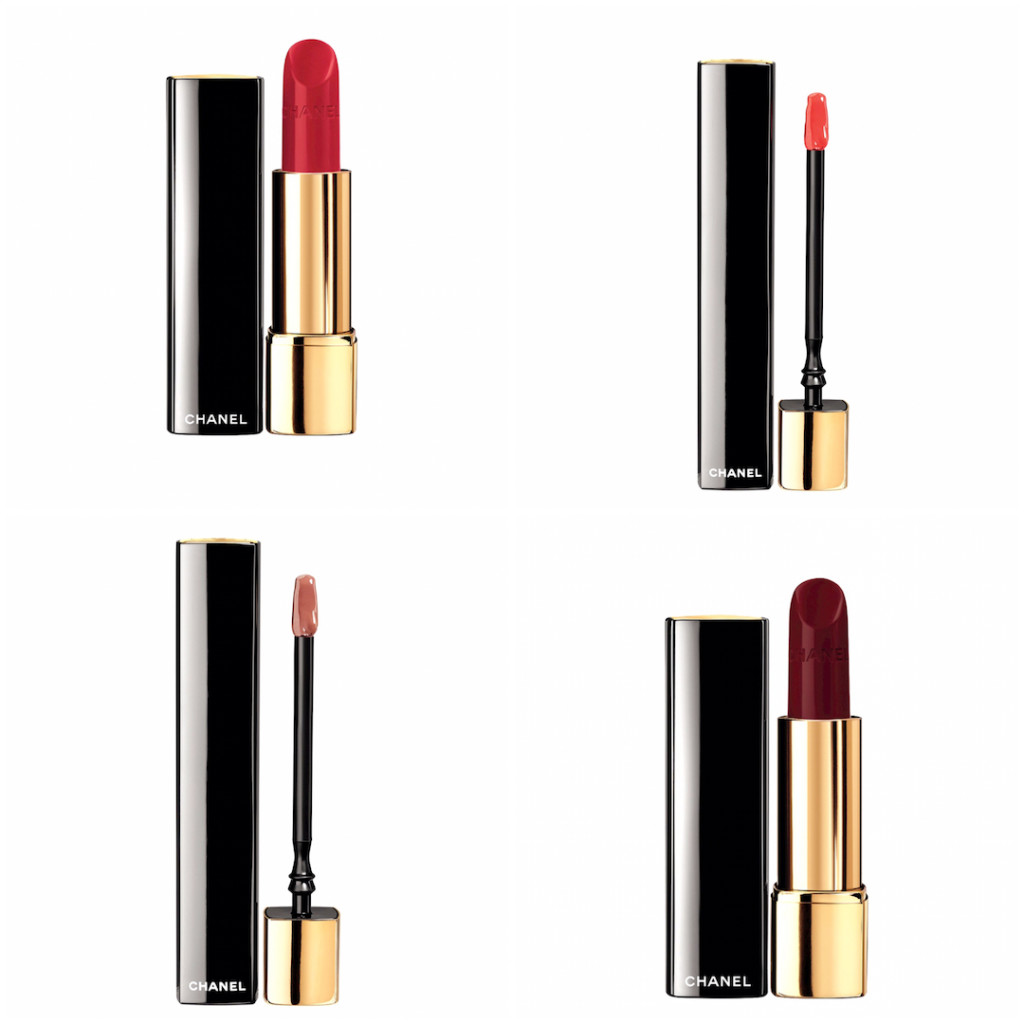 (Chanel Rogue Allure lipsticks and glosses: Available this October at Rustan's Beauty Source)
Stila
Stila gets us ready for the holidays with new Stay All Day Liquid Lipstick. Ladies have the option of trying out nude shades but can definitely also go all out with more playful, candy-like colors. Make sure to ask about limited edition shades too so you don't miss out. While it hasn't been set in stone yet, but predictions are saying that 2017's color of the year will be taupe (a neutral, muddy gray color), and either option — nude or bold — is a perfect complement to this. Nude with taupe is one way to channel ethereal, fairy-like beauty (great for the New Year's Eve countdown!), while pairing the color with bold lips is a surefire way to effortlessly accessorize an otherwise understated palette.

(Stila Stay All Day Liquid Lipstick: Available in November at Rustan's Beauty Source)