Text and photos by JOANNE RAE RAMIREZÂ 
I've fallen for London.
One-fifth of the entire city of London is carpeted by parks — so you can imagine what life is like in this English capital, when every single day can be described as literally, a walk in the park.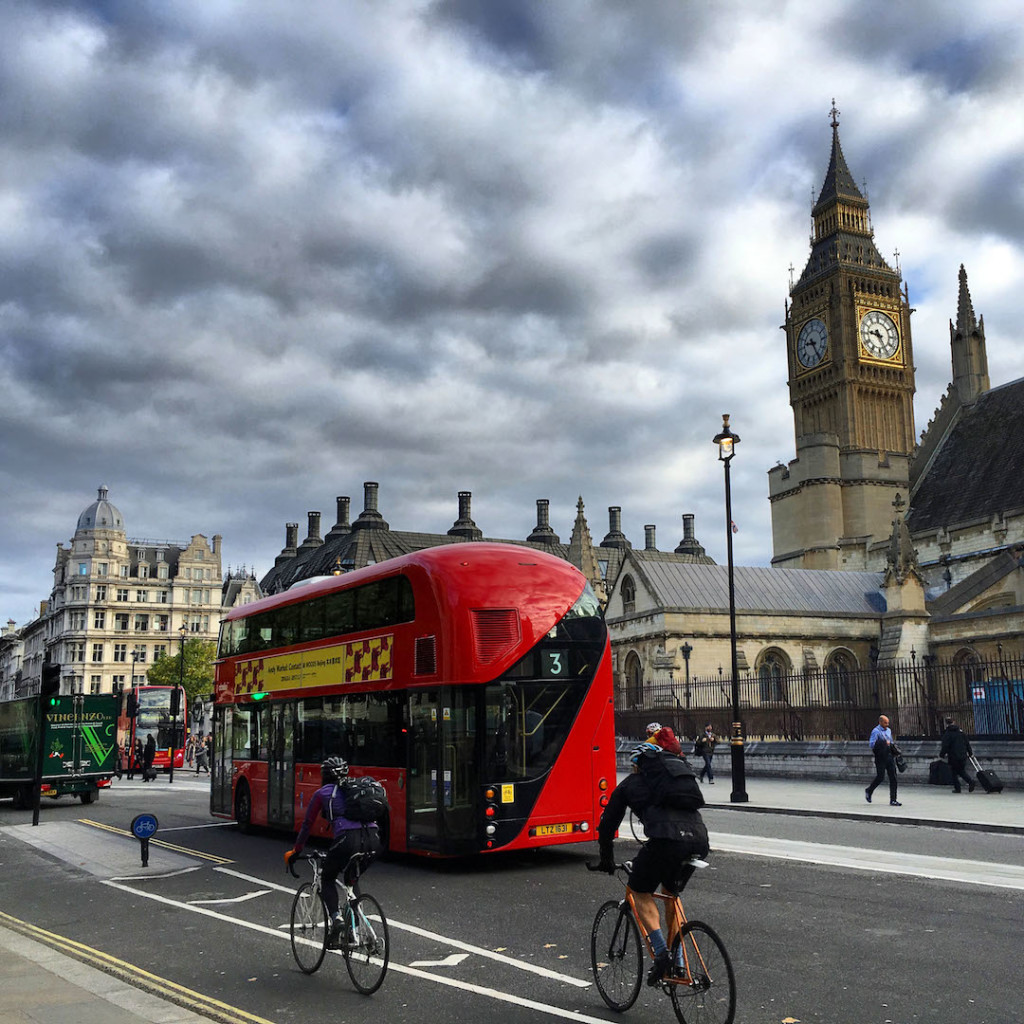 (Iconic double decker bus past the London's Houses of Parliament | Photo by CHINO RAMIREZ)
Some cities are postcard-pretty because of their architecture, others, because of their natural beauty. London has a breathtaking palette of both, so that every photogenic architectural landmark like the Westminster Abbey or Buckingham Palace has its own natural adornment nearby — parks, trees, river, flora and fauna. If not the Thames, a park. St. James Park, Hyde Park, Buckingham Gardens. There are eight royal parks in London, most of them with ponds sliced by graceful swans.
"More than her Old World charm, London still has her Old World manners. Her people are courteous, pleasant and warm — not the stereotype aristocratic snobs they have been projected to be," says my husband Ed, who was a first-time London visitor when the family took a trip to the English capital as the maple leaves in her parks and meadows were turning a flaming orange.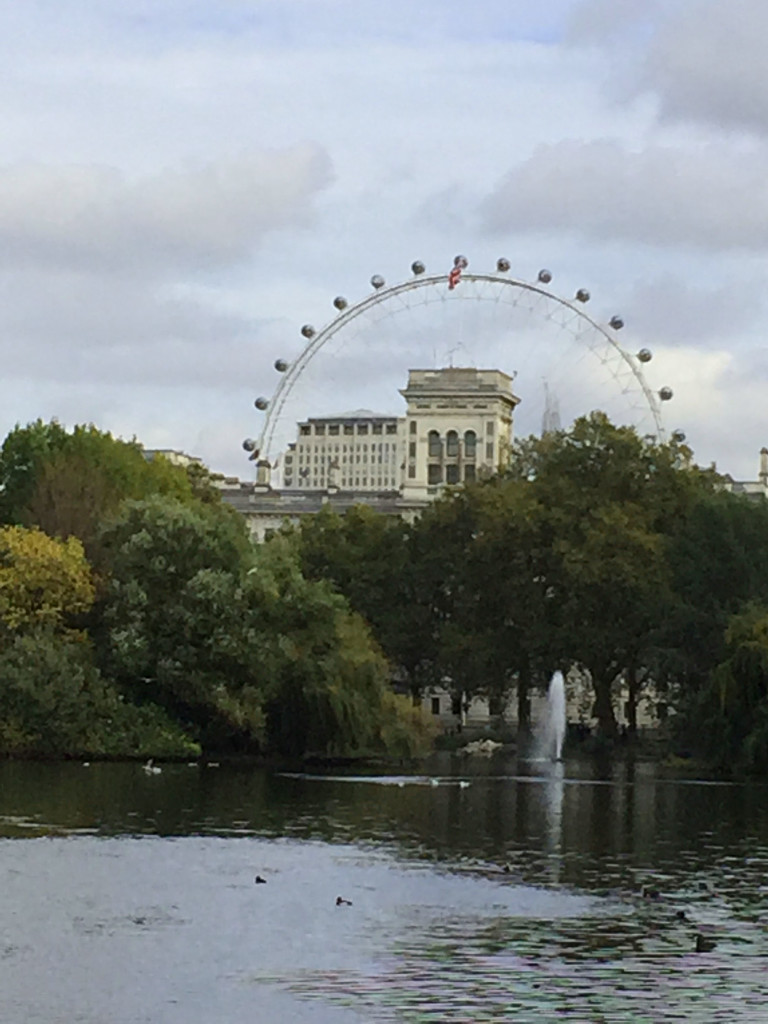 (A view of the London Eye from St. James Park)
Old World in character and charm but modern in basic services — the Tube makes you accomplish in half a day what you can't accomplish in two in Metro Manila, tap water is potable — London, arguably, is the most tourist-friendly city in Europe for the Pinoy traveler.
For one, the language. Though our accents and expressions differ, the Pinoys and the Brits won't lose much in translation. Road signs, street signs, toilet signs — the only capital in Europe where the average Pinoy will get by without needing sign language. No one need feel intimidated or feel like a "siyano" (provinciano or country mouse) because you speak the language.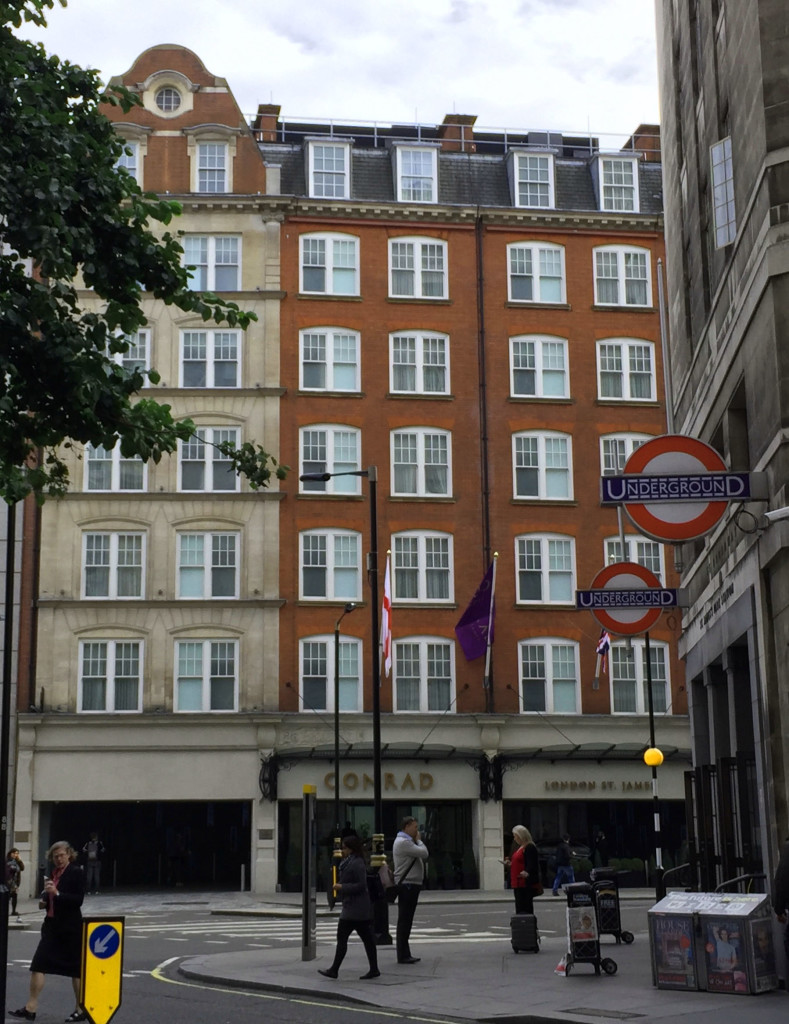 (Conrad London St. James.)
Thus, it will be quite simple to figure out the maze of lines in the underground mass transit system called "The Tube." In just three hours, my family was able to take a Thames River Cruise, go to Borough market, walk around Westminster Abbey, the Houses of Parliament (with the iconic Big Ben, which actually is the name of the bell in the tower, not the clock) and Buckingham Palace. And we opted to either walk from Point A to Point B, or take the Tube. By lunch time we had settled for Fish and Chips (for me) and meat pie and beer for the boys in a pub near our hotel, the stately but modern Conrad St. James (which had a Tube station right across it). We then had an entire afternoon left to cool our heels and enjoy our hotel.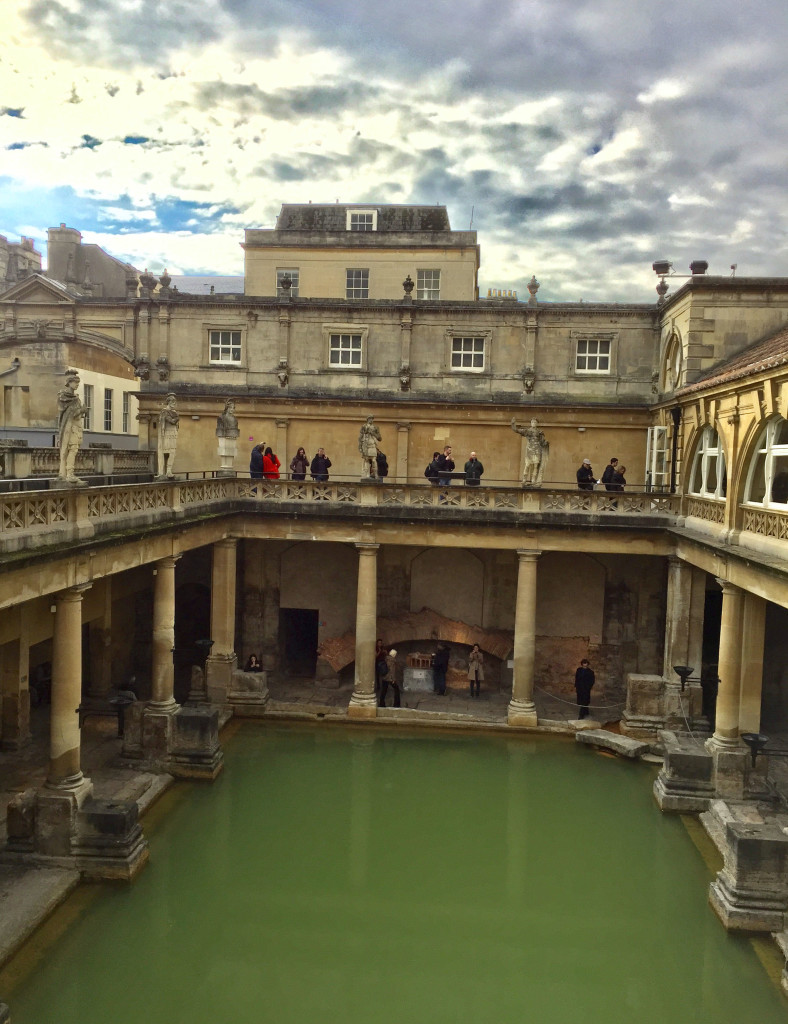 (The Roman Baths is in the City of Bath, a UNESCO World Heritage Site, three hours from London)
Number two, the food. From Fish and Chips, steak pies, sausages, the food and the way they are seasoned, are familiar. Not bland, not spicy. A group of three can get a really good meal plus soft drinks or beer, for a total of 30 GBP++ (without service charge), in a corner pub. Not bad considering the portions!
Number three, the people. As my husband observed, the Brits aren't the snooty and stiff-lipped people they are pictured to be. They are generally reserved, even if the men like to congregate on the doorsteps of a pub during happy hour. I haven't encountered such solicitous waiters, waitresses, bellhops, even department store attendants who ask you the minute you want to try on a dress if you'd like them to pull out a size smaller or bigger — just in case. Heck, not even Filipinas are that solicitous. In Britain, the service staff — and not just in hotels, mind you — seems grateful for a tip, not feeling entitled to it.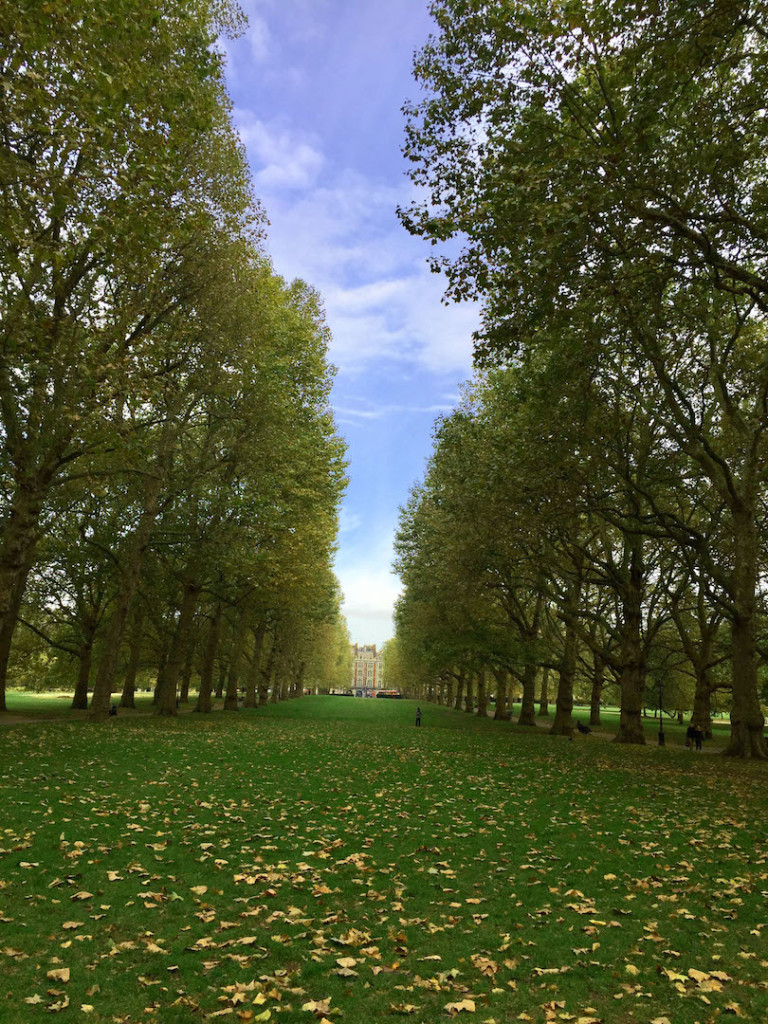 (St. James Park, the oldest Royal Park in London)
Number four, the safety on the streets. We watched London Has Fallen a week before our trip, and a number of James Bond movies through the years, and found London a relatively safe city, where tourists can walk with maps and selfie sticks and not be afraid that they are easy targets. No city is crime-free, and everybody must really be vigilant, but London blanketed my family and me with the empowerment that comes from being free of fear in a city far from home.
Number five, the sights. The city alone boasts many Instagram moments. And not far from the city are mesmerizing wonders like Stonehenge. From afar, I thought it was overrated. Up close, I was hypnotized. Yes, stoned.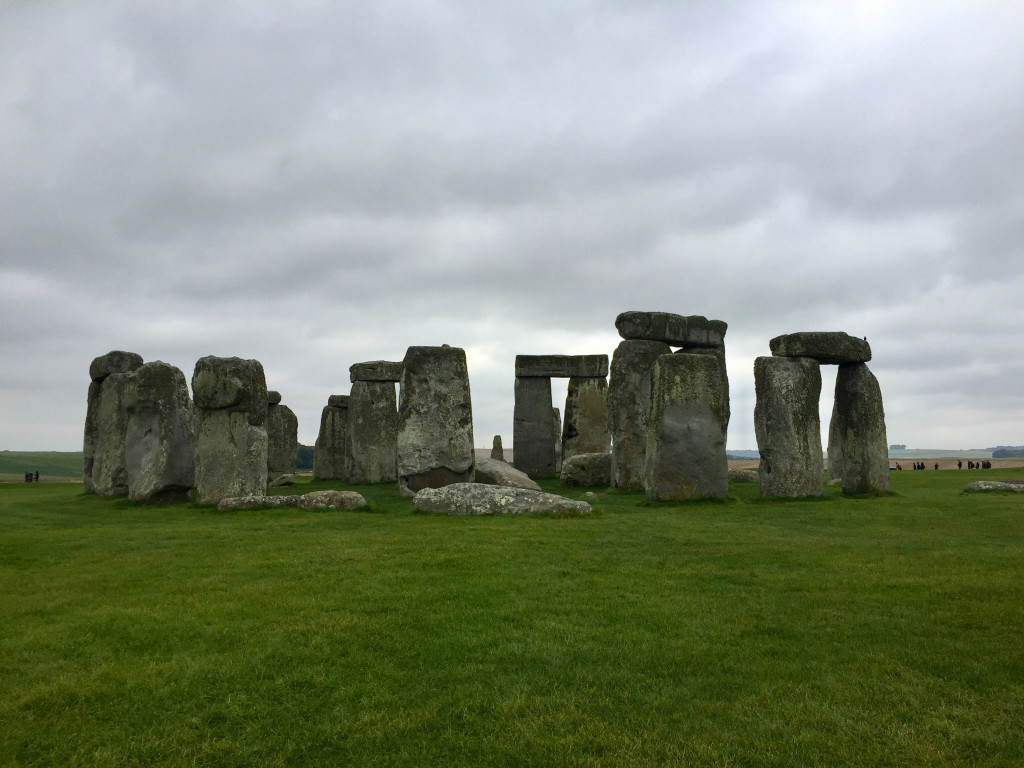 (Stonehenge)
Stonehenge is a prehistoric monument (believed to have been constructed from 3000 to 2000 BC — by whom is a subject of much speculation and fantasy!) in Wiltshire, about 2 ½ hours away from London. Its ring of standing stones are set within earthworks in the middle of the most dense complex of Neolithic and Bronze-age monuments in England. There is a symmetry in its seemingly helter-skelter formation, and majesty in its crudeness, brilliance in its bare bones (how on earth could a rock weighing tons be raised above two towering rocks 5,000 years ago?)
Number six, the shopping. Harrods, Selfridges, Burberry, Karen Millen, and good old Marks and Spencer. The food markets are like carnivals with a dizzying array of food stalls and other odds and ends — Covent Garden, Borough Market, Portobello Road Market in Notting Hill.
(Anything above 150 GBP entitles you to a tax refund of 10 to 12 percent, so branded goods come in very reasonably priced in England.)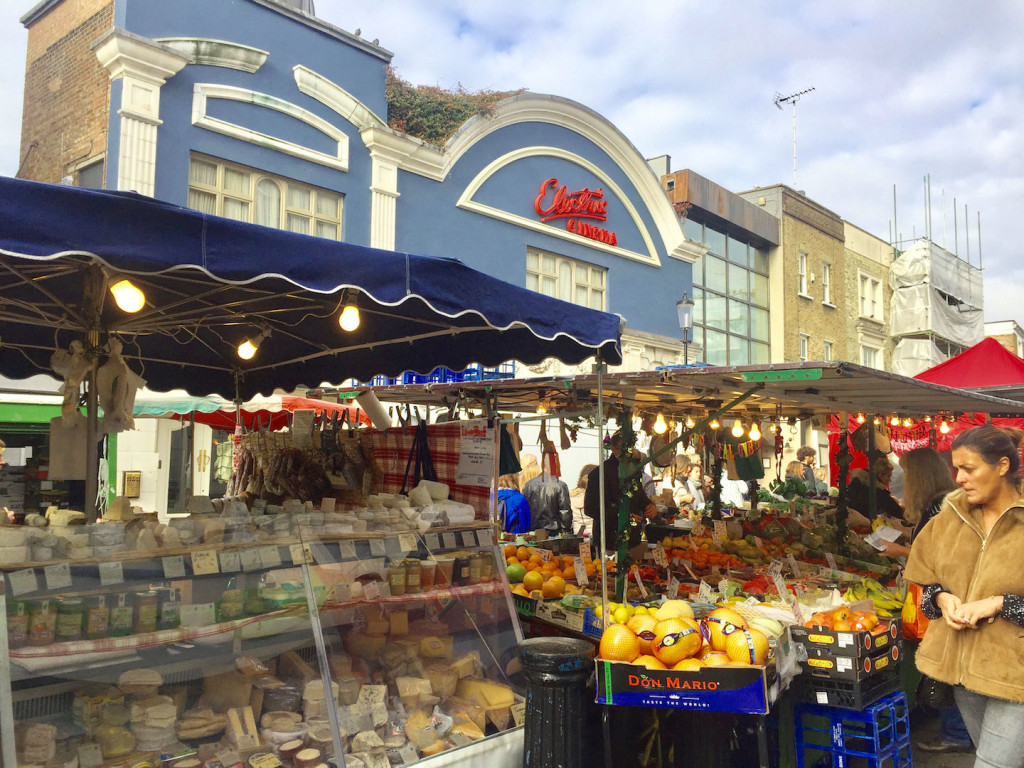 (Notting Hill)
Number seven, it is so accessible from Manila via Philippine Airlines. My family took advantage of PAL's 75th anniversary, 75-percent-off sale and had a seamless 13-hour journey. We had Carmen's Best on the plane as a sendoff, and tuyo and bangus sardines as a welcome on the flight home — well, Fish and Chips is good but after eight days…
Number eight, pound the shopping alleys with the pound. The British pound is roughly equivalent to only P58 now. A few years ago, it weighed in at P70. And that, my kababayans, is why you will also fall for London.
This article was originally published in The Philippine STAR's Allure section on November 8, 2016.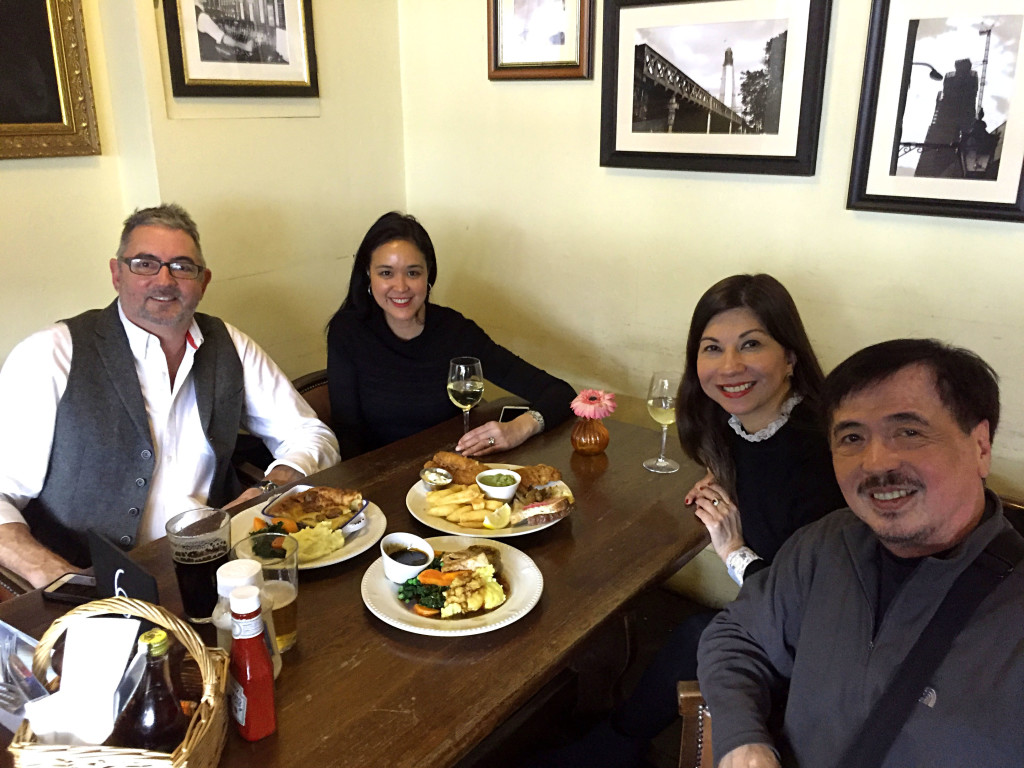 (FROM LEFT:Â John and Bettina Walsh with the author and husband Ed Ramirez at the George Inn, which was patronized by Charles Dickens in the 19th century)