By BABE ROMUALDEZ 
From time to time, Stargate Media Corp. — the publishing arm of PeopleAsia magazine — comes out with special editions and commemorative issues such as Papal Power: Pope Francis in the Philippines, which chronicled the visit of the pontiff to the Philippines in January last year. The said special edition — a veritable bestseller that required a second print run — won a much-coveted Philippine Quill Award for Excellence under the Publications category.
Which is why Stargate/PeopleAsia is proud to release its architectural magazine titled Enclaves, featuring the homes of celebrities, society movers and shakers and other prominent individuals.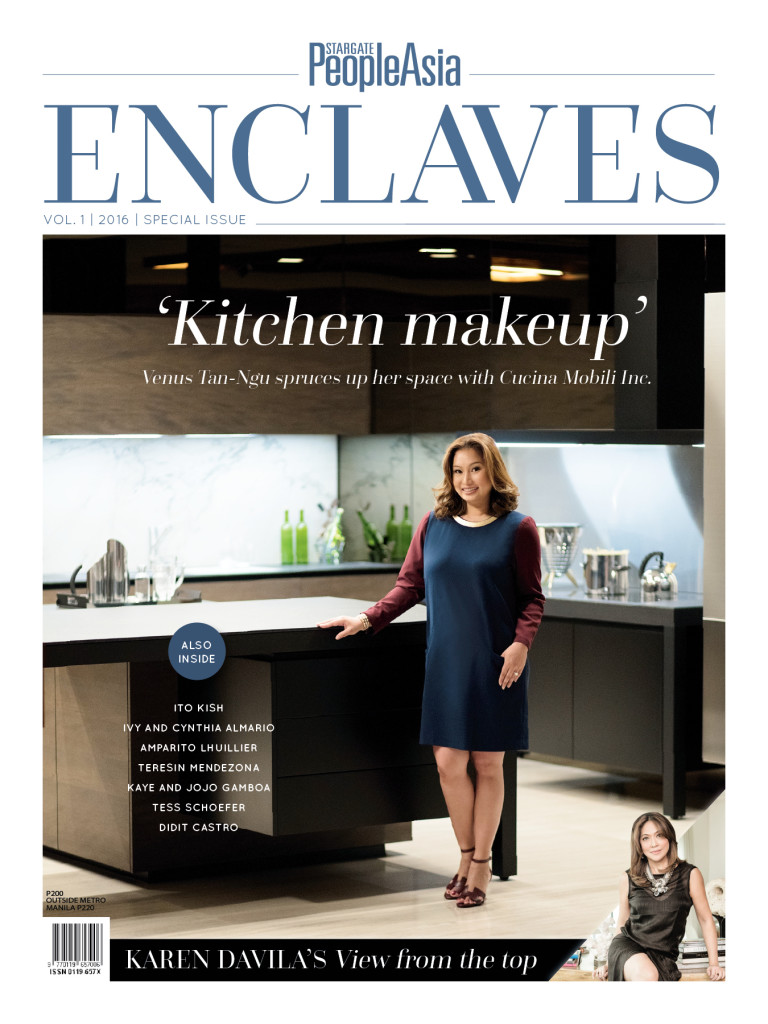 (The first issue with Venus Tan-Ngu and Karen Davila on the cover)
In its first issue, Enclaves has on its cover businesswoman Venus Tan-Ngu, whose state-of-the-art home has the kitchen taking center stage — which shouldn't really come as a surprise since she is the chief executive officer of Cucina Mobili, the exclusive Philippine distributor of Armani/Dada, the preeminent name when it comes to kitchens.
Sharing the cover is broadcast journalist Karen Davila, who welcomed the PeopleAsia staff to her sunny apartment in a posh Makati high-rise where windows from floor to ceiling predominate.
The special magazine also goes from "south to south" with the Filipino Colonial home of Dong and Didit Castro in Alabang, and the hilltop castle of Cebu's queen of high society Amparito Lhuillier.
As PeopleAsia editor-in-chief Joanne Rae Ramirez noted, Enclaves will showcase "concrete masterpieces" in our first home and design issue.
(This article was originally published in The Philippine STAR on Nov. 13, 2016)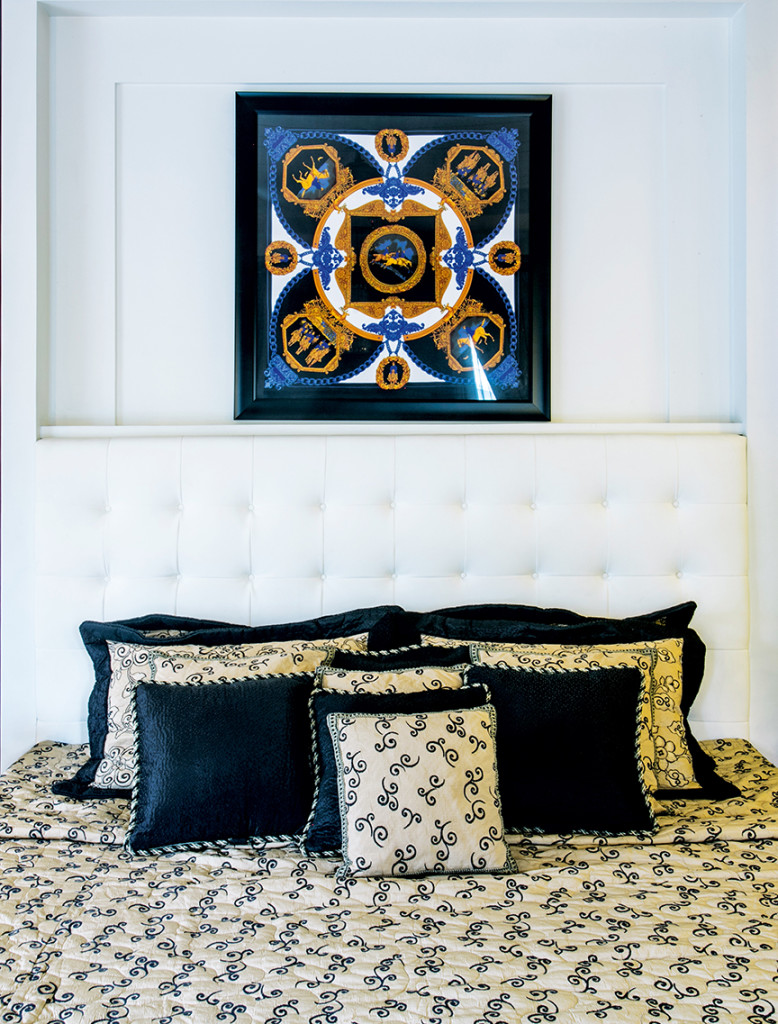 (One of Kaye Gamboa's favorite pieces in the master suite is the framed scarf from her mother, which hangs on top of a bed)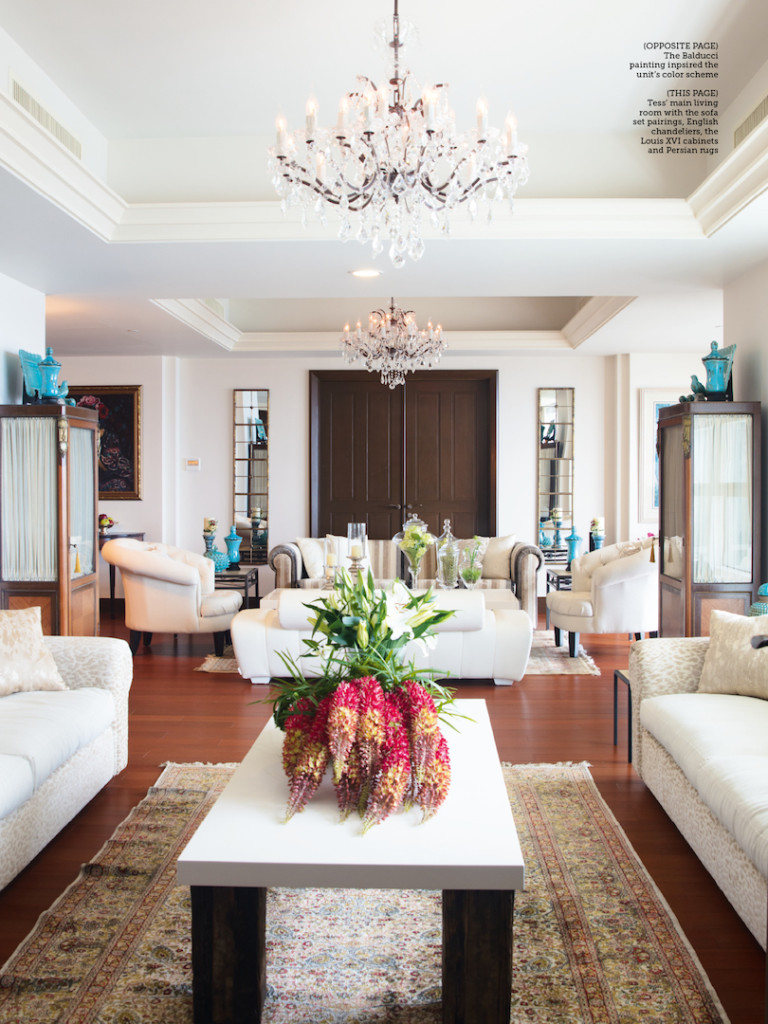 (The dining room with a 12-seater dining table topped with an arrangement of Baccarat crystal glasses and Christofle Sterling silverware at Tess Schoefer's abode)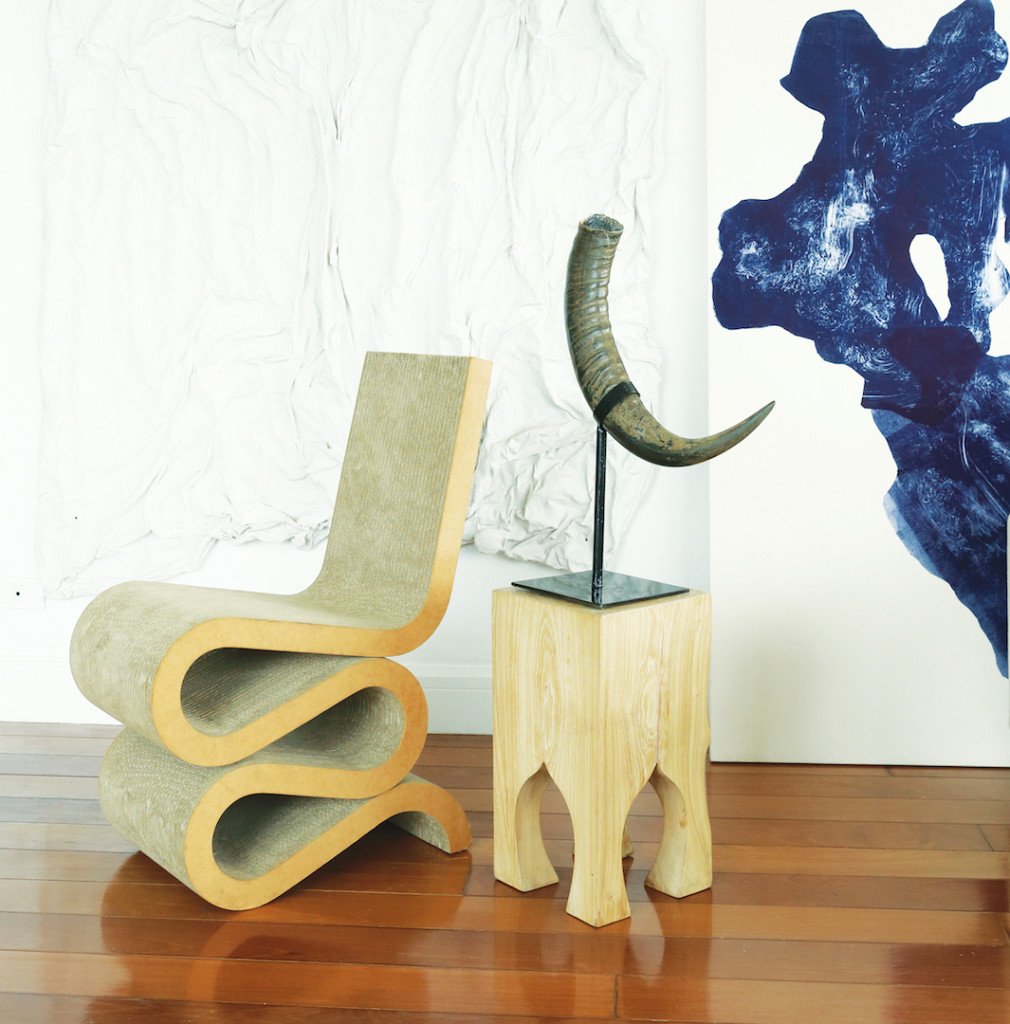 (The Wiggle Chair by Frank Gehry and an abstract painting by Nicole Coson have found their places in Karen Davila's home)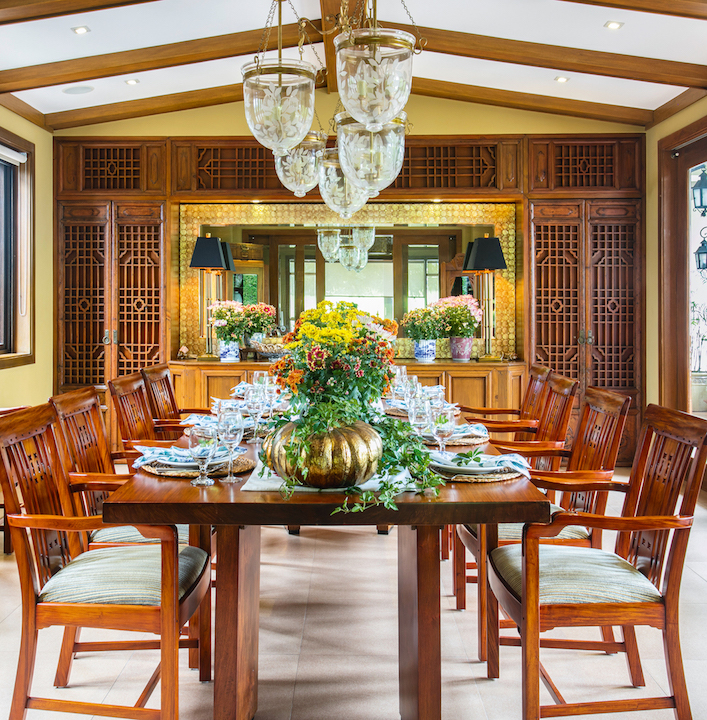 (Didit Castro's dining table evokes images of Spanish colonial homes with its narra furniture and capiz detailing)