How times have changed.
Gone are the days when only men were thought capable of making a difference and serving their country to the best of their abilities. After years, and perhaps even decades, of rearranging the status quo, Filipino women and men are now on equal footing, both playing balanced parts in nation-building and growing an unshakable sense of Filipino pride in their countrymen.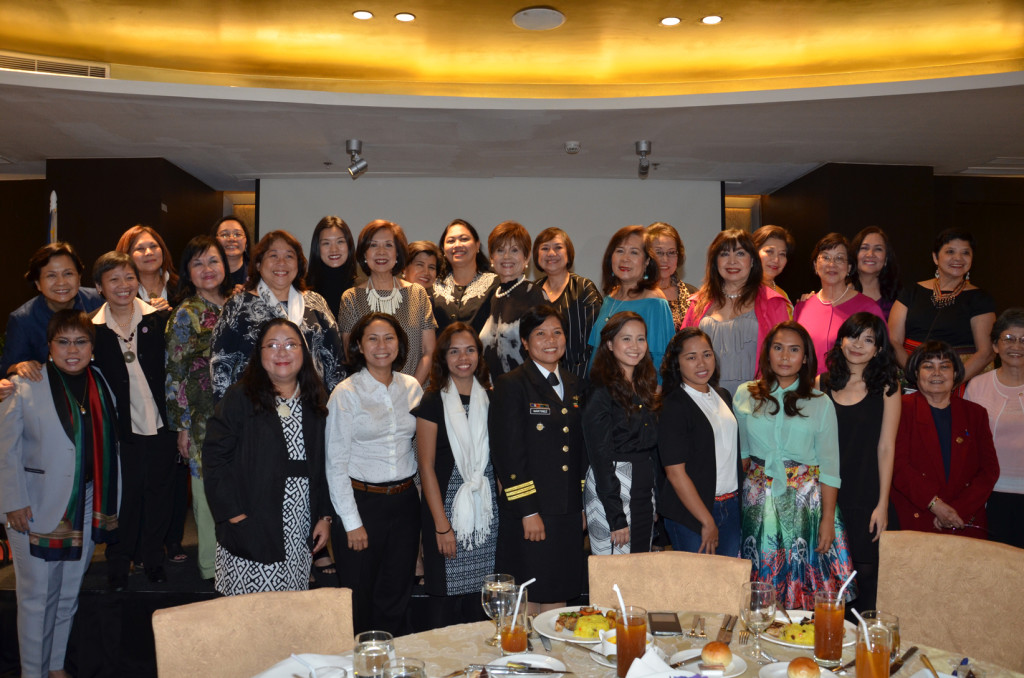 (The 2016 TOWNS awardees join other members of the TOWNS Foundation, Inc.)
In 1974, The Outstanding Women in the Nation's Service (TOWNS) Foundation, Inc. was formed to specially recognize and honor Filipino women who have strived for the betterment of their country through their work and talents in the spheres of social and cultural development, national security and national unity. 158 women have since been awarded.
Come 1995, the TOWNS Foundation was incorporated to support and harness the capabilities of TOWNS awardees in activities that influence national issues such as workshops and lecture series, regular educational trips, photo and art exhibits, fun runs as well as publications, among others.
This year, in an intimate awards ceremony held at the Dusit Thani Manila last Nov. 10, the organization welcomed eight of its newest members, or as it would call them, sisters.
The TOWNS 2016 Awardees include Cherrie De Erit Atilano for social development, Hidilyn Francisco Diaz for sports, Patricia Chanco  Evangelista for Media, Luisa Mercedes Paez Lorenzo for arts,  Marissa Arlene Andres Martinez  for government service, Aisa Alvarez Mijeno for social enterprise, Lou Sabrina Saavedra Ongkiko for education and Jocelle Batapa Sigue for information and communications technology.
Cherrie De Erit Atilano: Social Development
Only 30-years-old, Cherrie De Erit Atilano has been working to improve the lives of Filipino farmers for 18 years. To top the many accomplishments Cherrie has humbly made, she is the founder of AGREA Agricultural System International, Inc. — an agri-social enterprise in Marinduque that builds sustainable farming communities through sustainable organic agriculture and fair trade practices. Its vision vision is to create a one-island economy founded on food security and food sovereignty, environmental protection and conservation, and social relevance by improving people's well-being.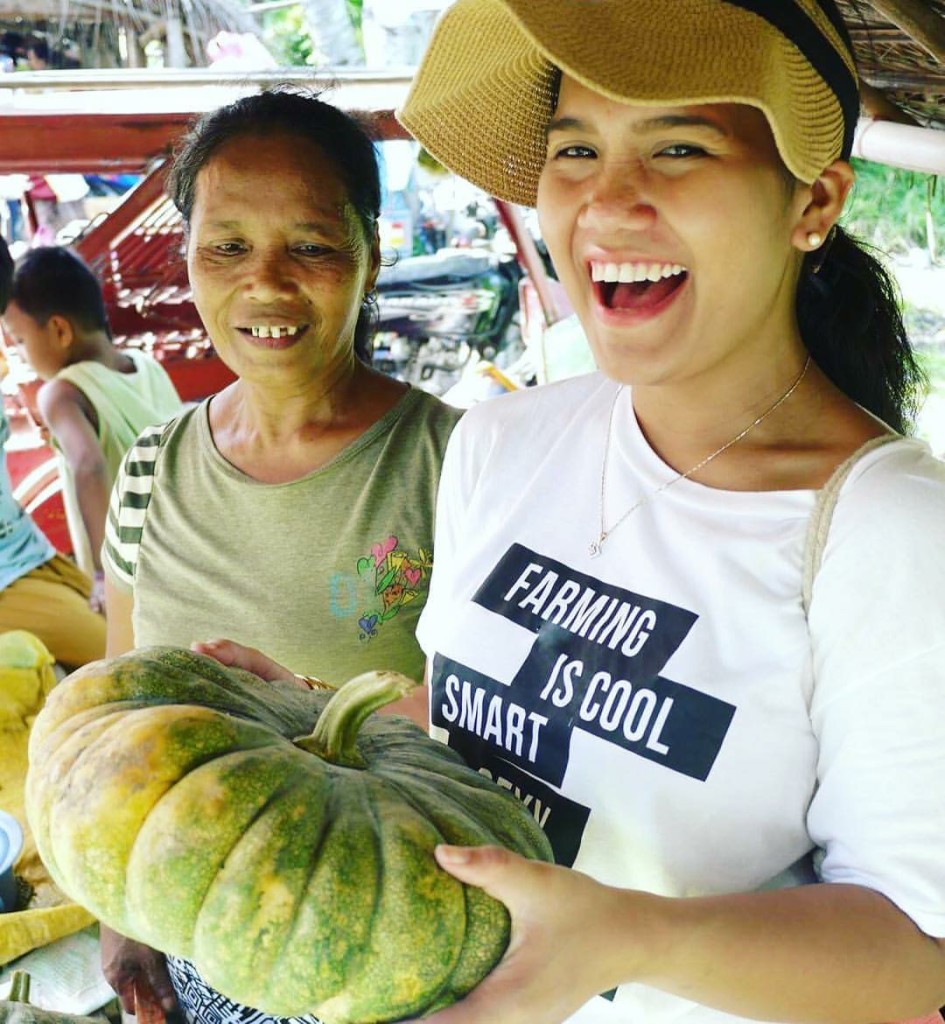 "I will always be the culprit of making farming glamorous."  – Cherrie
Hidilyn Francisco Diaz: Sports
Her Olympic experience began in Beijing in 2008 when she was selected as a wild card entry, becoming the first Filipina weightlifter in the Olympics, placing 12th in her category. She competed again in London in 2012, again, unsuccessfully. But it was on her third try in Rio, Brazil, where she came home with a silver medal that ended the country's Olympic medal drought. Hidilyn is the first Filipino woman to win an Olympic medal.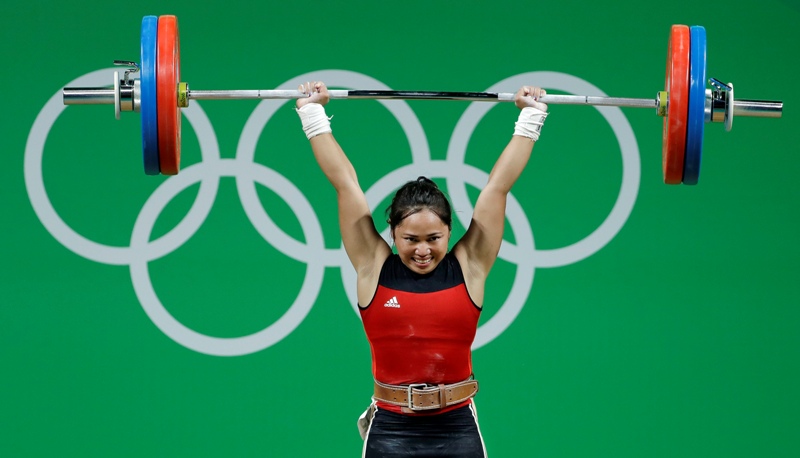 "Bringing pride to the Philippines — that's a huge deal to me… In winning in the Olympics, I think I was able to show that as women, we can excel at sports. We can compete against other countries. Previously, people thought women couldn't make it in sports. I showed them otherwise," shares Hidilyn in the vernacular.
Patricia Chanco Evangelista: Media
At 18, she made Filipinos proud when she became the first Filipino to win in the annual London-based International Public Speaking Championships. Her speech has become part of the K to 12 curriculum. This was followed by almost 13 years of top notch, fearless and multi-awarded journalism in three forms media — print, video and photography. It is said that Patricia's best contribution to public discourse is her "journalism of attachment that immediately sympathizes with the sufferer and the victim, bears witness to their tragedy and elicits compassion from the public."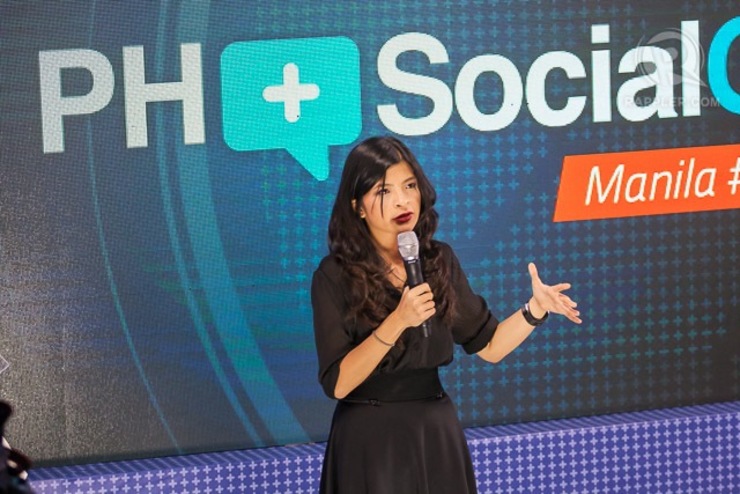 "I still believe that to be a journalist is a matter of honor. It remains to be a public trust." – Patricia
Luisa Mercedes Paez Lorenzo: Arts
After a medical degree and passing the licensure examinations for doctors, Isa opted not to practice, which must have been shocking to her family and friends. Instead, she went back to a school for art, the New School University in New York, where she completed her Masters in Media Studies and Photography. In 2004, she established Silverlens — the first photography gallery in Southeast Asia. Through Silvelens, Isa establishes industry practices that support the nurturing of artists and audience appreciation of them, collaboration with as many and as varied groups here and abroad, promotion and marketing of shows from all platforms and finally and most importantly, the documentation and archiving of our future precious art heritage.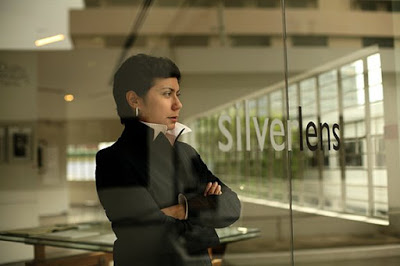 "Art is a cultural marker of history, of identity, or pride. We need art now, more than ever. Not the art that we can't afford, but the art, the stuff, that makes us better people." – Isa
Marissa Arlene Andres Martinez: Government Service
As a woman in command of Philippine Navy's BRP Tausug — a surface amphibious ship deployed in Basilan and Jolo manned mainly by men — she faces multiple challenges: the perils of nature, danger from the enemy, and gender stereotypes in an organization that tends to look down on the capability of women to do what is called a "man's job." These, she tackles with competent leadership, courage, a positive attitude, patience and hope. As one of the first female graduates of the Philippine Military Academy (Class of 1997), this commissioned officer in the Philippine Navy is considered a pioneer in the military. Marissa exemplifies the exceptional work ethic, professionalism and diligence of Filipino military women.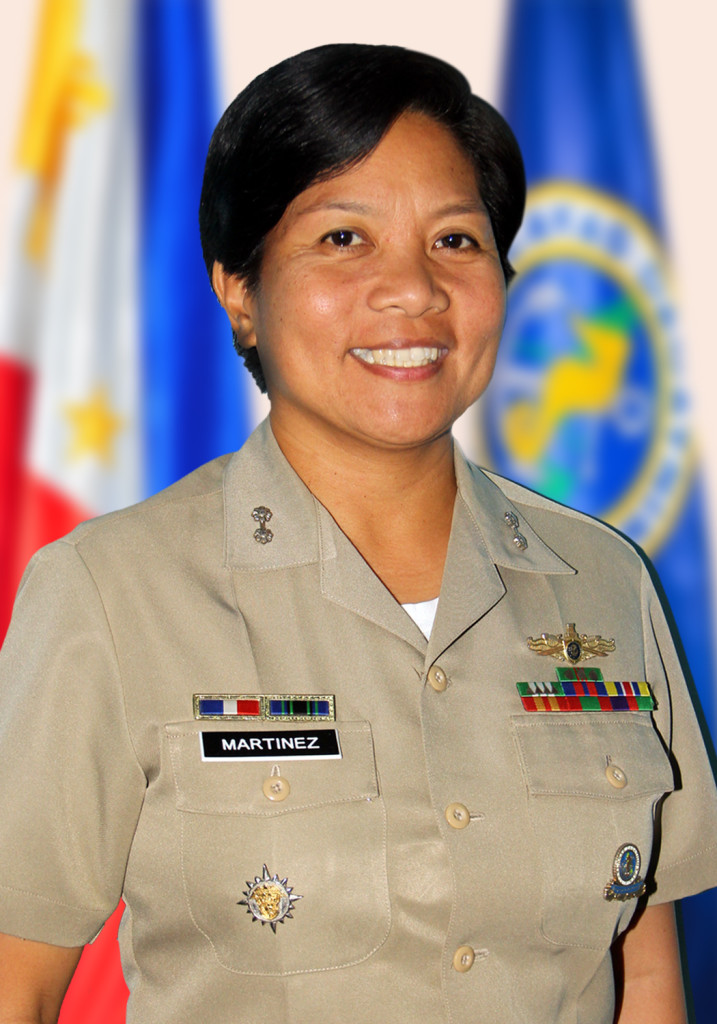 "When you speak of the military, it's not only guns, it's not only being strong. It is having the heart to serve and not taking the easier path, but taking the path which you think needs more improvement; a path where you can see that you can give more, and do more." – Marissa
Aisa Alvarez-Mijeno: Social Enterprise
In 2014, she founded with her brother, Raphael Mijeno, a start-up social enterprise called Sustainable Alternative Lighting Corporation (SALt Corp.). Aisa decided to prototype an alternative lighting system by submerging two dissimilar metals in a saltwater solution to activate the metal-air battery in the lamp. The lamp produces light for eight hours by filling it with a solution of two tablespoons of salt and a glass of tap water. She continues to improve her SALt lamp to become a more sustainable and cost-effective human-centered technology as it transitions to mass production. The technology was designed to address the widespread inequity in access to electricity in the Philippines, and even in the ASEAN.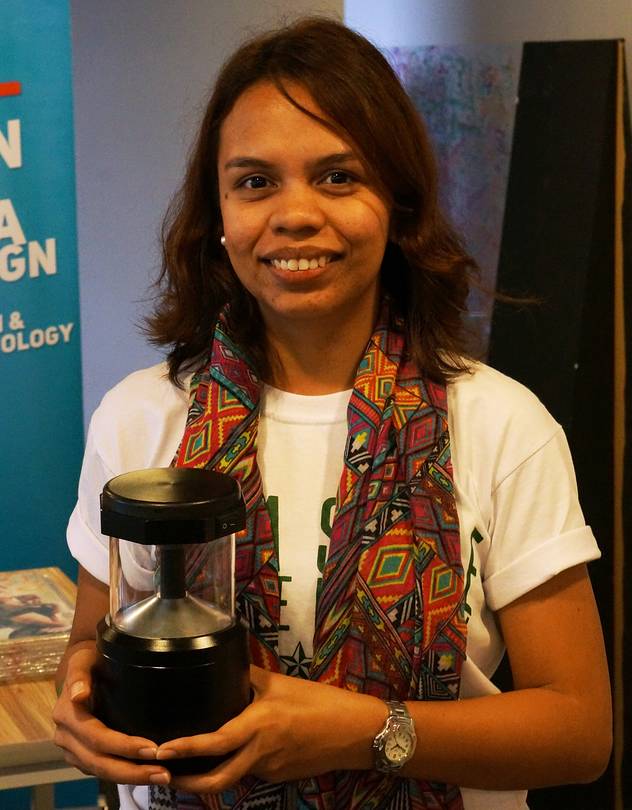 "I can say that Filipinos are very creative. We are very creative, and naturally innovative. We just need a platform and support system to enable these people." – Aisa
Lou Sabrina Saavedra Ongkiko: Education
As a graduate of the Ateneo de Manila University and having completed advanced studies in both Australia and Singapore, Sabrina asserts that she would rather teach in public schools. She feels that if there is someone she wants to help develop, encourage to dream more and to see become successful, it is the Filipino child. Sabrina is committed to changing the perception of society about public schools and public school teachers. She believes that the stories people and the media tell about the public schools are mostly negative and always paint a picture of what is lacking and what is wrong about the system. While she does not downplay these realities, she hopes that educators, and other sectors of society, can work together to ensure that Filipino learners get the education they deserve.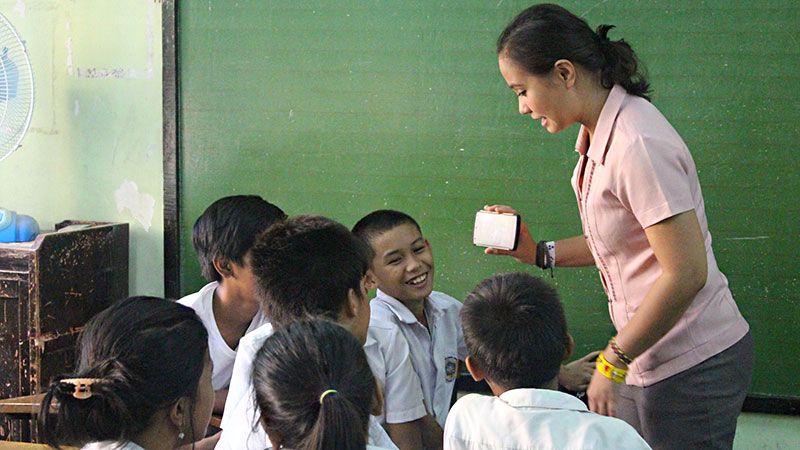 "More than my job as a teacher inside the classroom, I am an advocate of teacher empowerment… I hope to advocate for this through telling our stories in the public schools. Yes, we face hardship and there is a lot of room for improvement, but that's not all there is. We have stories of patience and understanding, love and hope," Sabrina shares, in the vernacular
Jocelle Batapa Sigue: Information and Communications Technology
In 2004, to generate jobs and investments for her city and province, Jocelle pioneered the creation of a multi-stakeholder body that was a collaboration of the academe, government and private sector. As councilor of Bacolod, she chaired the Bacolod IT Focus Team, which worked on strategies and programs to develop Bacolod City and Negros Occidental as one of the growing centers of innovation in the country. Three years later, she founded a confederation known as the Bacolod-Negros Occidental Federation for ICT (BNEFIT), which eventually joined forces with similar organizations from other cities and provinces in 2008 to create the National Information and Communication Technology Confederation of the Philippines (NICP) — the recognized advocate for countrywide information and communications technology industry development.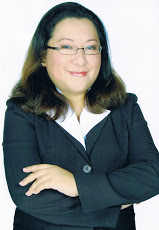 "From hundreds to 25,000 jobs today, from 600,000 jobs in 2010 to 1.1 million jobs today in the IT sector, Bacolod stands as a center of excellence." – Jocelle