It was in the mid '80s when Marlon, who was then enrolled at the University of Sto.Tomas as a student of medicine, decided to pack his bags and start life afresh on the other side of the world. It's been 30 years since this Leo-born go-getter made the big move to the Big Apple, and he's never looked back.
"I'm really glad I didn't pursue my medical career, because I probably wouldn't have been a good doctor anyway. I really love what I do. You meet a lot of good people, and you get to go to the best places in the whole world," shares Marlon without the slightest hint of regret.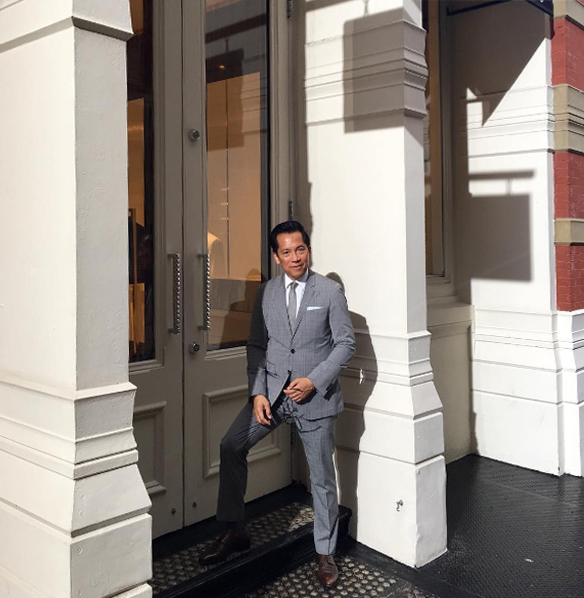 (Marlon Corvera at the Jeffrey Rüdes flagship store in New York, where he now currently works)
Over time, Marlon's keen eye for fashion was developed and honed. To date, he had worked closely with brands like Burberry, Hugo Boss, Dior, Versace, Gucci, Chanel, Prada and Lanvin. But above all, Marlon credits his nine-year stay at Giorgio Armani — the job that first introduced him to the industry — as his springboard to fashion fame. 
After years of carving a name for himself, Marlon now styles an ultra-chic clientele that includes late night talk show hosts Jimmy Fallon, Stephen Colbert and Seth Meyers, Ryan Seacrest, W magazine editor-in-chief Stefano Tonchi, Cory Stearns and Christine Shevchenko of the American Ballet Theater, tennis superstars Serena and Venus Williams and a slew of many other high-profile clients. 
In particular, there's one experience that Marlon considers to be the epitome of what a day in his life is like.  "I was working for Burberry then and I was wearing one of their new aubergine suits. And always, when I wear a new suit, I love to show it off. So I walked from 57th St. to Mandarin Oriental… Then suddenly, this man, out of nowhere, ran towards me and said, 'My God! I love your suit. That suit is made for me.' It was Chris Rock. I was so shocked. So I gave him my card and said I could help him out," Marlon narrates.
"The next day, he went to the store then bought it right then and there," he says victoriously. 
But it wasn't all luck and coincidence that brought Marlon to where he is today. He says that ultimately, what it all comes down to is "being your own marketing team. I really believe in packaging yourself. You have to look the part."
Turning his attention to the Philippine fashion landscape, he admits that Filipinos — men in particular — have yet to develop a more sophisticated fashion sense, especially when it comes to formalwear. 
"Men never thought that they could be styled. Seriously! But you know, there are so many things you can do for a man," Marlon explains, further pointing out that suiting up isn't at all popular among Filipino men. 
His basic advice for men looking to level up their look is to avoid stocking up on black, and instead go for deep shades of blue. While it's still a basic color, it's far more interesting and versatile than black. Investing in quality shoes and belts — one pair black, and the other brown — is the next step.
Now that you have your outfit, execution and styling come next. 
"It's a no-no to button both buttons. You only have to button one, and it's the top button." Men who commit this fashion faux pas automatically tell the world they aren't well-versed in the art of suiting.  
To wrap up, Marlon says it like it is: "When you're polished, when you look good, everything about you will look and feel good, but," and he continues without hesitation, "you really need to make the effort."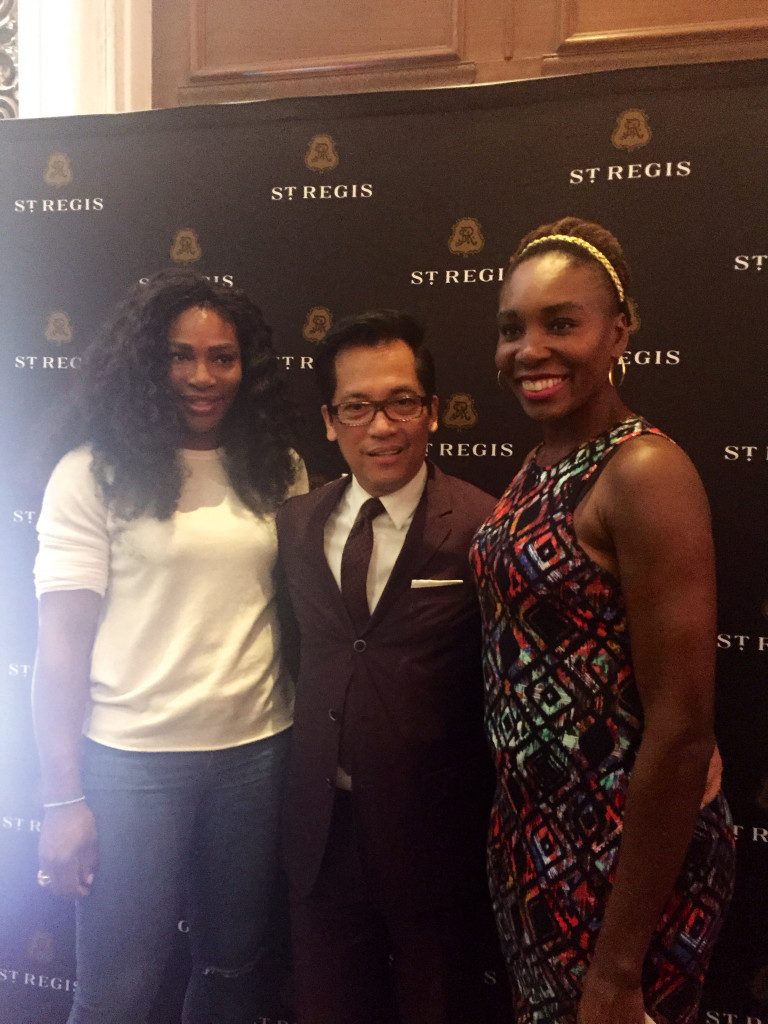 (Marlon flanked by tennis superstars Serena and Venus Williams)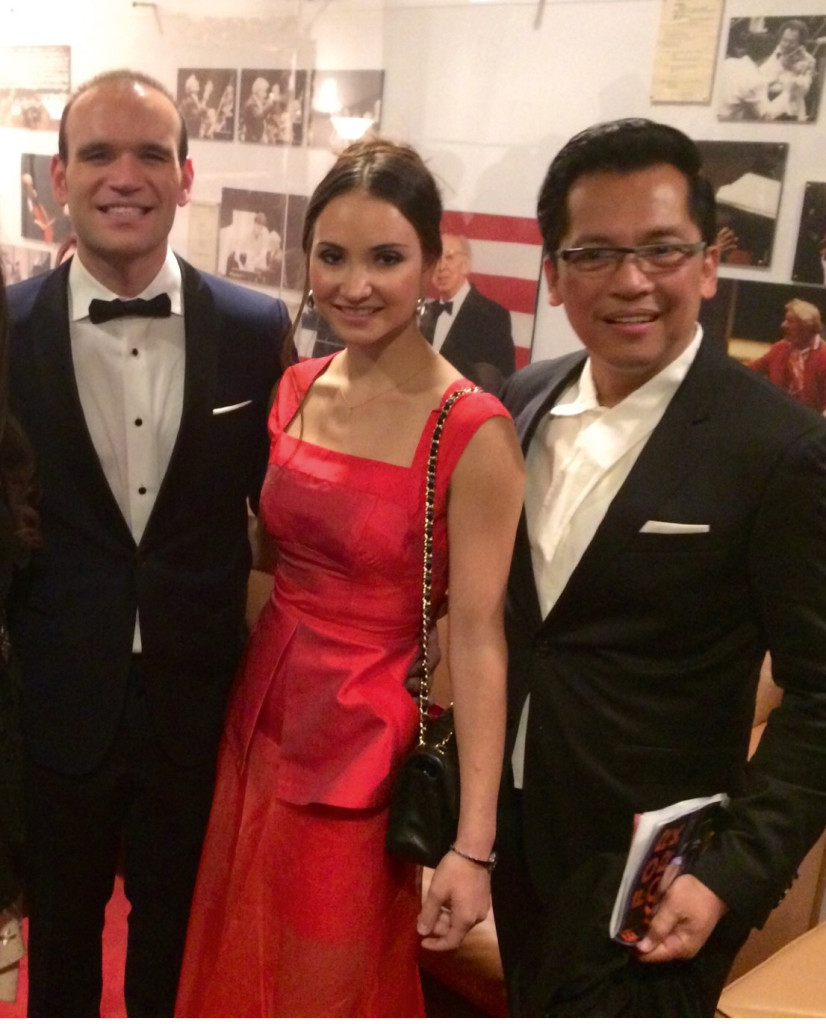 (Marlon Corvera with American opera tenor Michael Fabiano)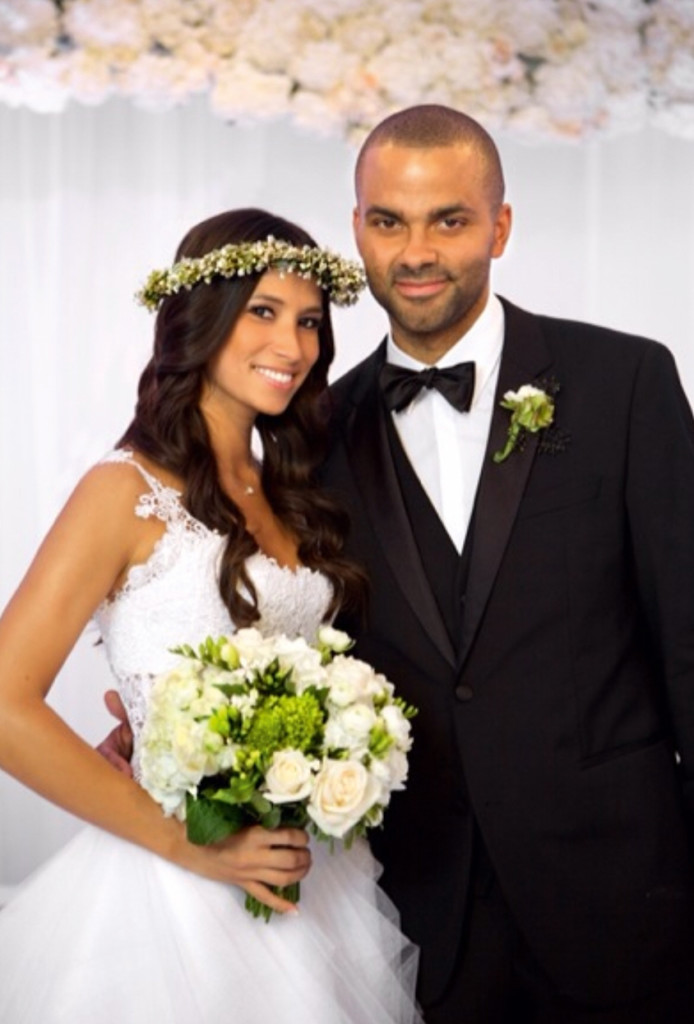 (NBA star Tony Parker was styled by Marlon for his wedding)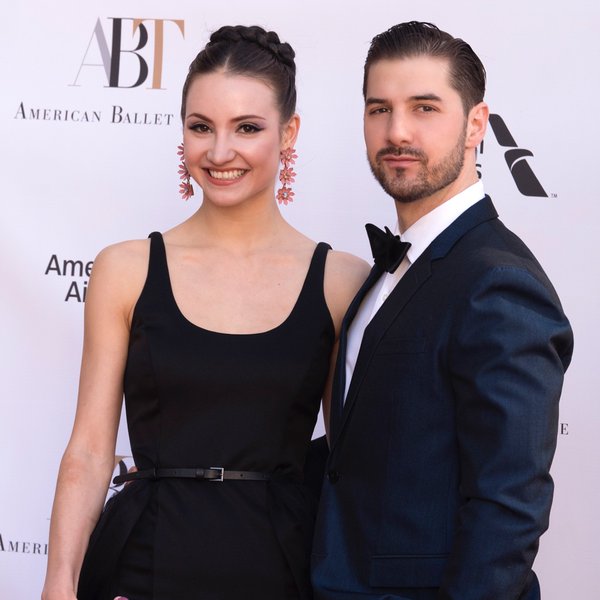 (Musician Alex DiMattia as styled by Marlon | Photo from @Alex_DiMattia)