PeopleAsia magazine ushered in 2017 with the "People of the Year" Awards Night. Held at the Sofitel Philippine Plaza Manila, the annual red-letter affair trained the spotlight on notable individuals from the fields of business, arts, sports, public service and entertainment who were featured in the magazine's December 2016 – January 2017 issue.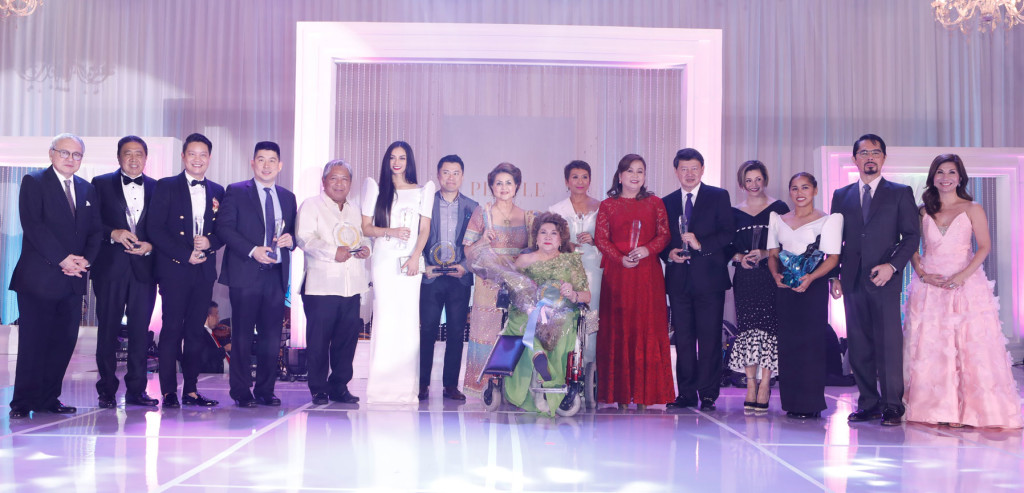 (From left to right: PeopleAsia publisher, president and CEO Babe Romualdez, Antonio Tuviera, Dr. Z Teo, Edgar "Injap" Sia II, Philippine Airlines president and COO Jaime Bautista, Miss International 2016 Kylie Verzosa, Kevin Tan, Dr. Preciosa Soliven, Celia Diaz Laurel, Ces Oreña-Drilon, Alice Eduardo, Dr. Henry Lim Bon Liong, Regine Velasquez-Alcasid, Hidilyn Diaz, Christopher de Leon and PeopleAsia editor-in-chief Joanne Rae Ramirez)
"Our annual People of the Year awards is a tradition we started 12 years ago to recognize and honor these exceptional men and women whose achievements not only encourage but empower," said PeopleAsia publisher, president and CEO Babe Romualdez as he welcomed diplomats, business leaders and other society figures during the affair.
Leading this year's list were two Max Soliven Lifetime Achievement Awardees. First off was business tycoon Dr. Andrew Tan, who continues to expand his brandy empire with the acquisition of Spain's Fundador and Mexico's Presidente, among others. He was represented in the awards night by his son, Megaworld's first vice president and division head Kevin Tan.
Also receiving her Max Soliven Lifetime Achievement Award was artist Celia Diaz Laurel, whose story as a painter, actress, singer and wife of the late Vice President Salvador "Doy" Laurel was recently immortalized in (Days of our Years: The Laurel Legacy). His son, Cocoy Laurel was also present and performed the night's theme song, "People."
Entertainment and showbiz also took center stage during the awards night. Christopher de Leon, who has starred in over 130 movies, and made history by winning the coveted Filipino Academy of Movie Arts and Sciences Best Actor award at age 17; and TAPE Inc.'s president and CEO Tony Tuviera, for being the man behind the country's longest running noontime show Eat Bulaga, and the phenomenal AlDub love team were honored during the affair. Asia's Songbird Regine Velasquez-Alcasid, one of the country's bestselling performers was also recognized and even performed some of her most popular hits for the audience.
Innovators were also aplenty on PeopleAsia's "People of the Year" roster. Among them were former UNESCO-Philippines Secretary General and Ambassador Dr. Preciosa Soliven, who founded OB Montessori in the Philippines; young business tycoon Edgar "Injap" Sia II of Double Dragon Properties Corp.; Dr. Henry Lim Bon Liong of SL Agritech and Sterling Paper Group of Companies; Alice Eduardo of Sta. Elena Construction; and Dr. Z Teo of the Aivee Group.
Rounding up this year's list were notable women who have made their mark in their respective fields; beauty queen Kylie Verzosa, who made waves when she bagged the coveted Miss International 2016 crown; and acclaimed journalist Ces Oreña-Drilon, who continues to be a voice of truth as both a netizen and a news anchor for Bandila.
Drilon also received Volvo's Ironmark Award, a special recognition given to an individual who has shown strength amidst challenges, and has emerged victorious over trials, and will continue to be the benchmark of advancement and innovation in his or her field.
Taking her rightful place among the awardees this year was Hidilyn Diaz, who was named as Resorts World Manila's "Lucky Person of the Year," for ending the country's 20-year Olympic medal drought when she bagged silver for weightlifting in the Rio Olympics. The "Lucky Person of the Year" award was created to honor people who have set themselves above the pack through sheer strength of will.
Philippine Airlines, which recently celebrated its 75th anniversary, was also recognized as the Airline of the Year, for its outstanding contribution in embodying Filipino service and hospitality around the world.
Hosted by Bianca Valerio, the People of the Year 2017 Awards Night also showcased the talents of the Marcy David Orchestra Band, and the musical stylings of Mica Francisco who performed a special number during the pre-show.
The "People of the Year" 2017 Awards Night was presented by PeopleAsia and The Sofitel Philippine Plaza Manila; and was sponsored by Scandinavian Motors Corporation (VOLVO), Aboitiz Equity Ventures, Philippine Airlines, San Miguel Corp., International Container Terminal Services, Inc. (ICTSI), Gan Advanced Osseointegration Center (GAOC), Coca-Cola FEMSA Philippines, SL Agritech, Resorts World Manila, Shell Philippines, Megaworld, Philex Mining, Jewelmer, and The Philippine STAR.
Photos by MANUEL GENEROSO, RENJIE TOLENTINO and JOEY VIDUYA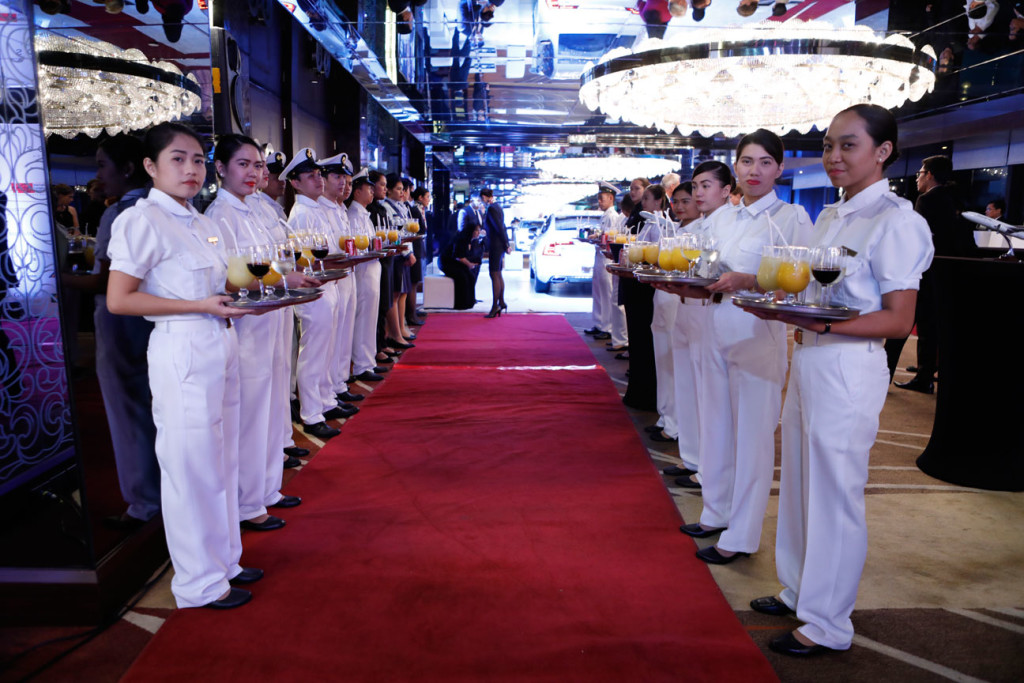 (The entrance to Sofitel Philippine Plaza Manila's Grand Ballroom lined with hotel staff)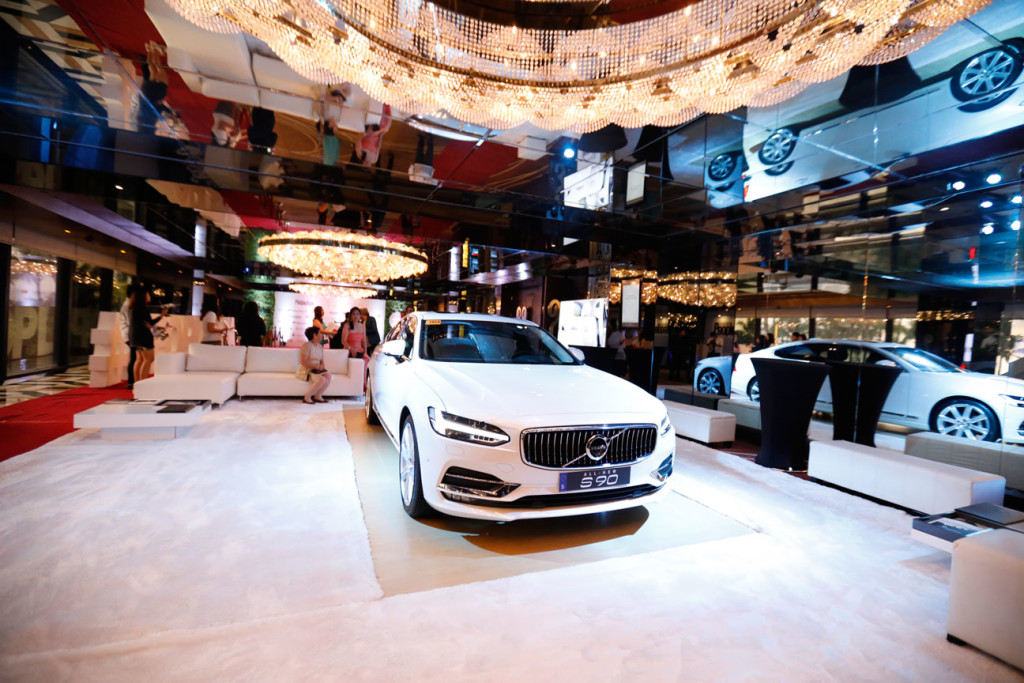 (Volvo's display at the Sofitel Philippine Plaza Manila's Grand Ballroom foyer)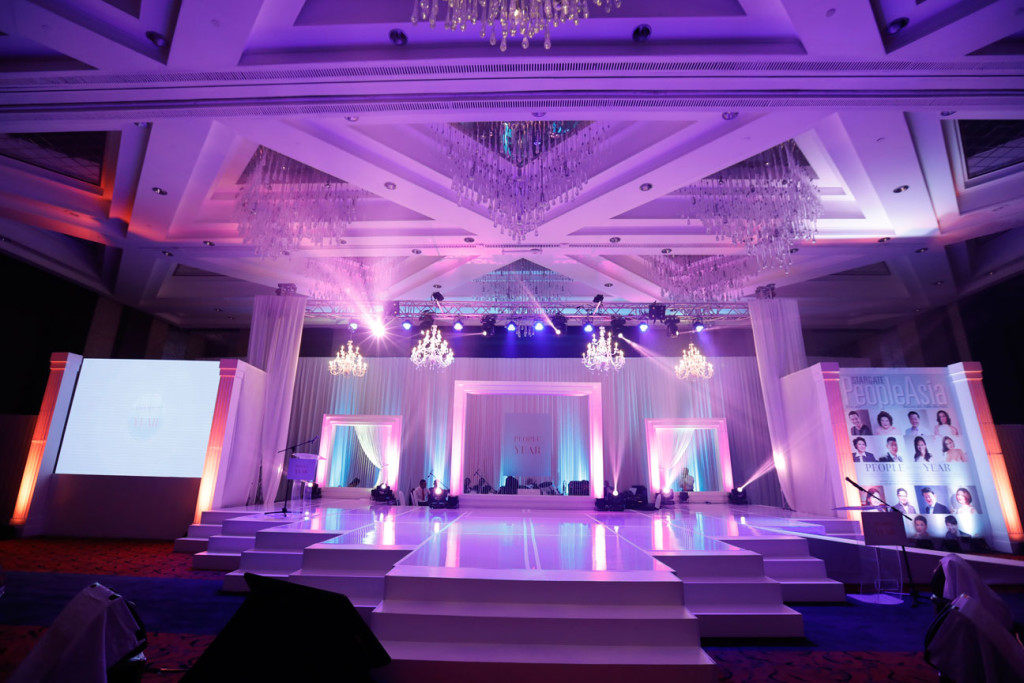 (The Sofitel Philippine Plaza Manila's Grand Ballroom decorated for the awards ceremony)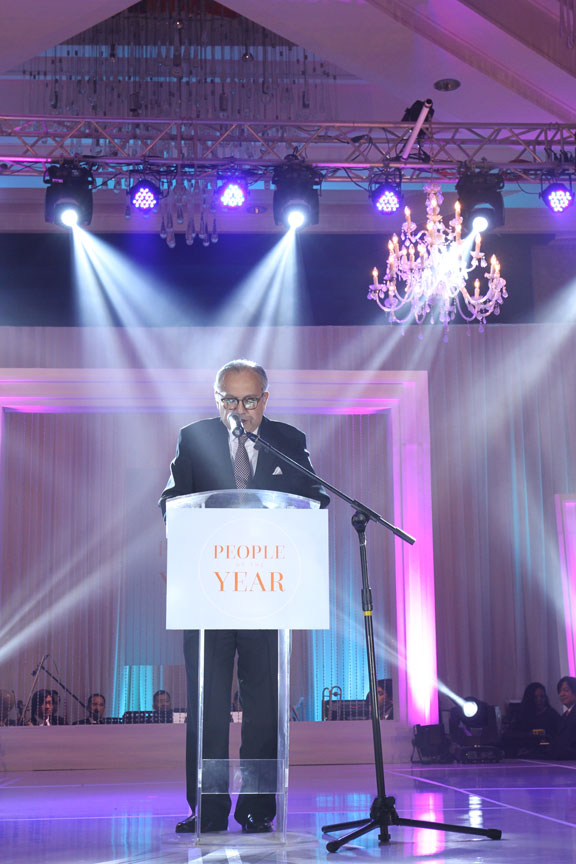 (PeopleAsia publisher, president and CEO Babe Romualdez)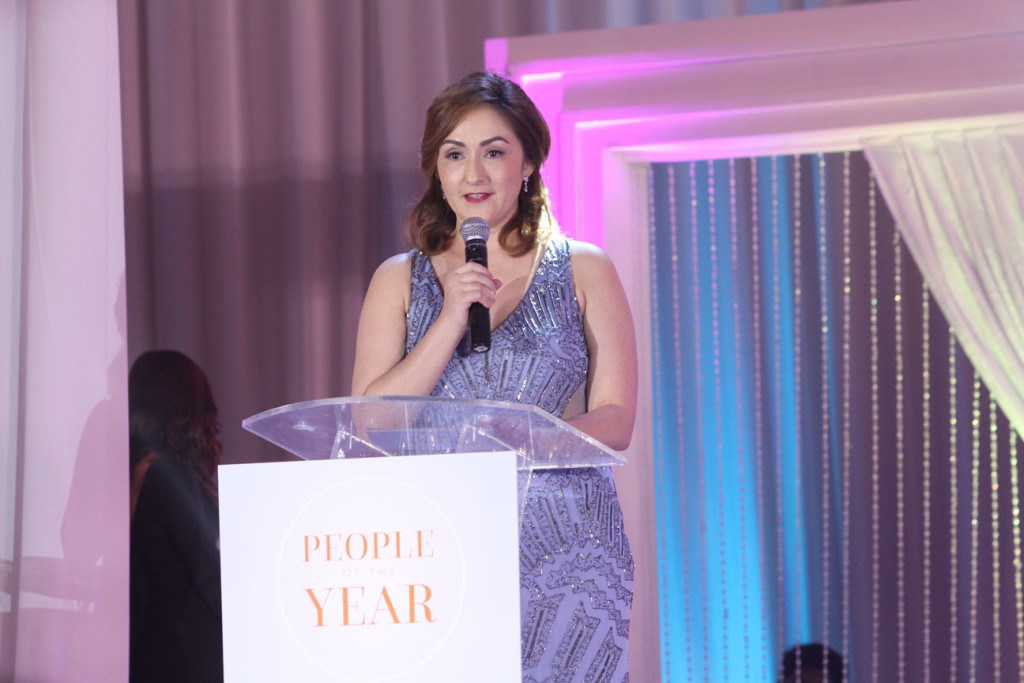 (Sara Soliven de Guzman)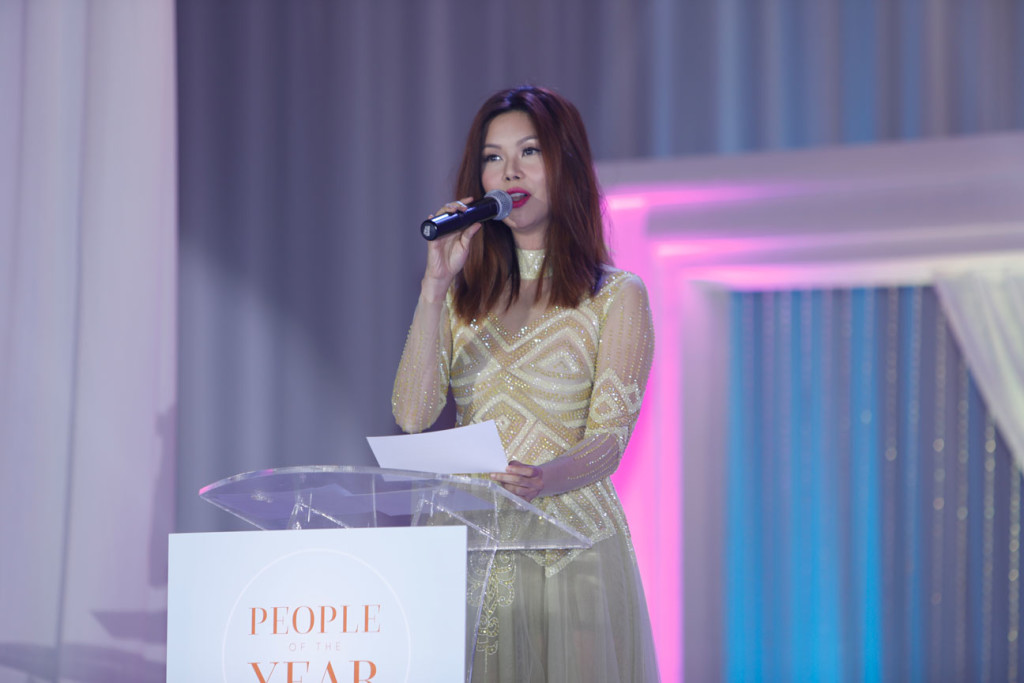 (PeopleAsia's host for the night, Bianca Valerio)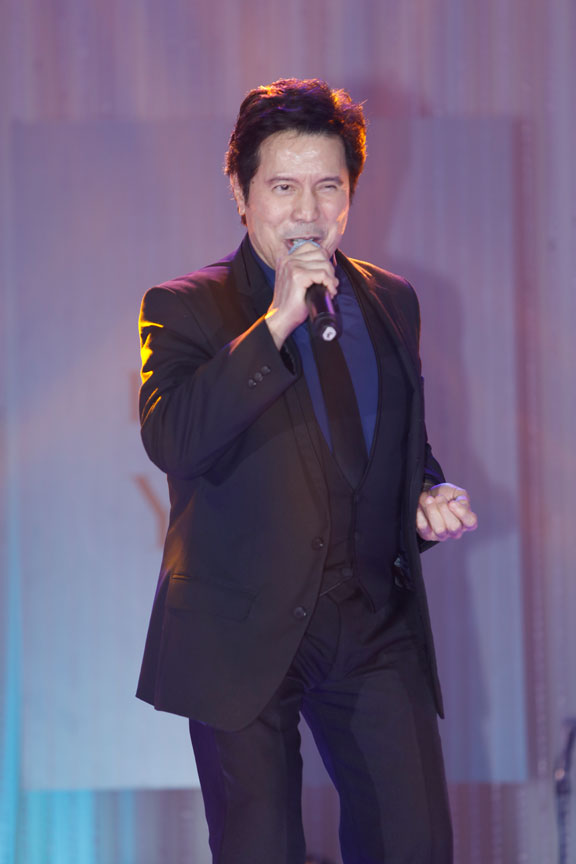 (Cocoy Laurel sings his rendition of "People")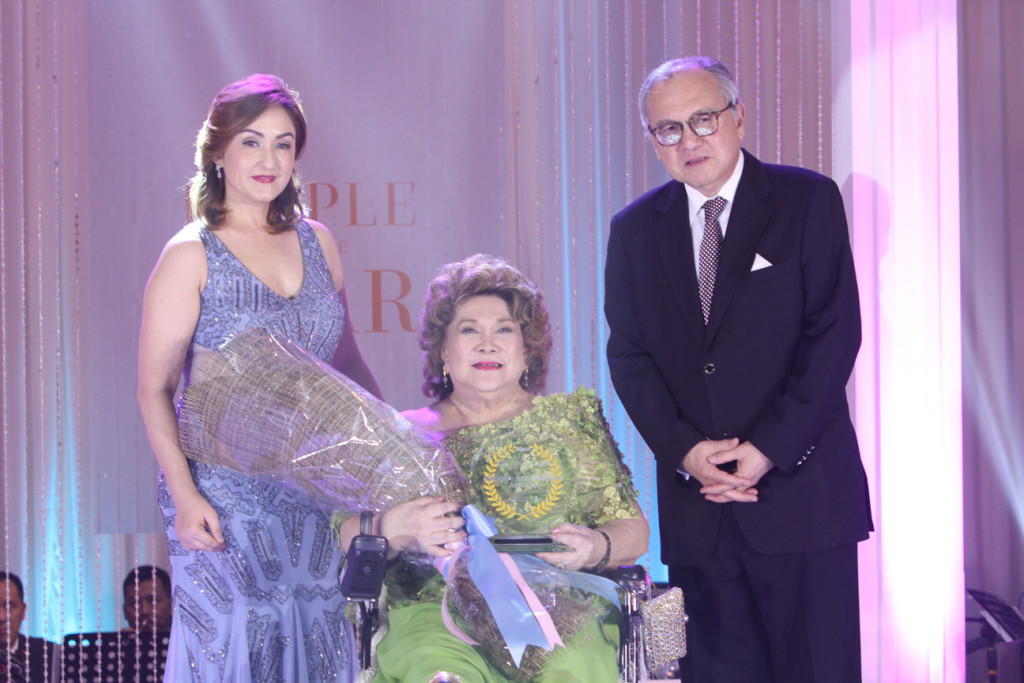 (Sara Soliven de Guzman, Max Soliven Lifetime Achievement awardee Celia Diaz Laurel and Babe Romualdez)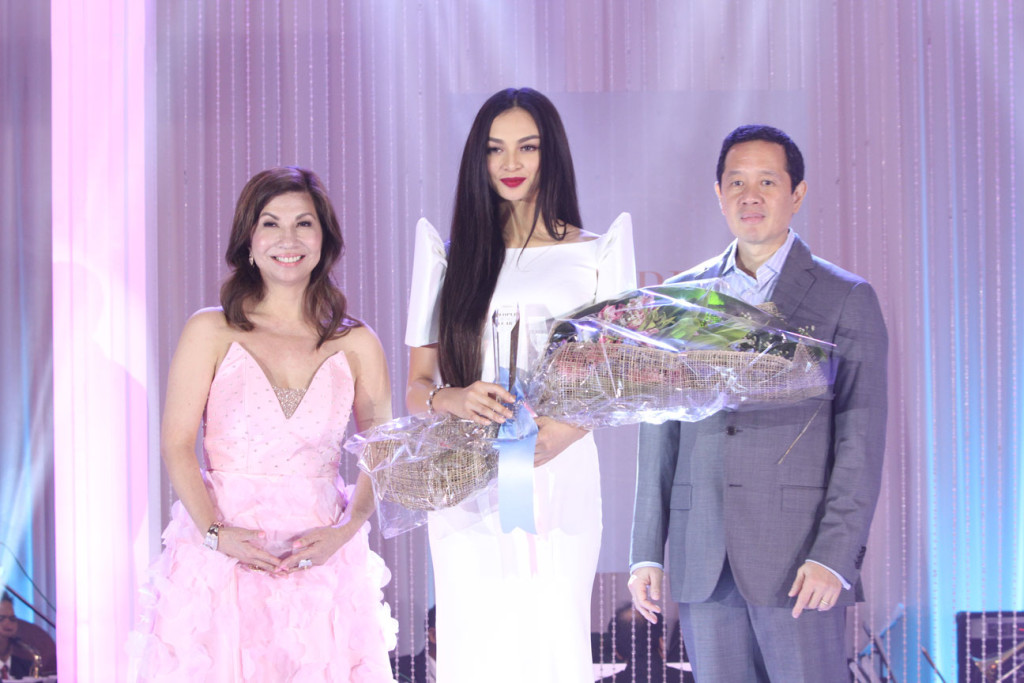 (People of the Year awardee Miss International 2016 Kylie Verzosa flanked by Joanne Rae Ramirez and PeopleAsia associate publisher Kevin Belmonte)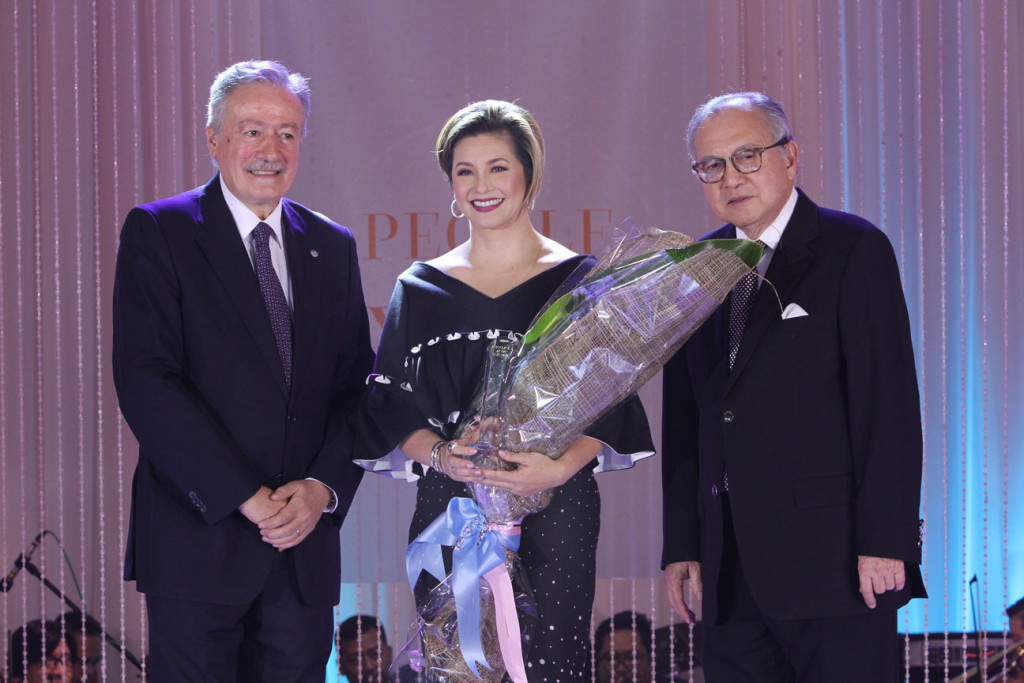 (Regine Velasquez-Alcasid with Pepe Rodriguez and Babe Romualdez)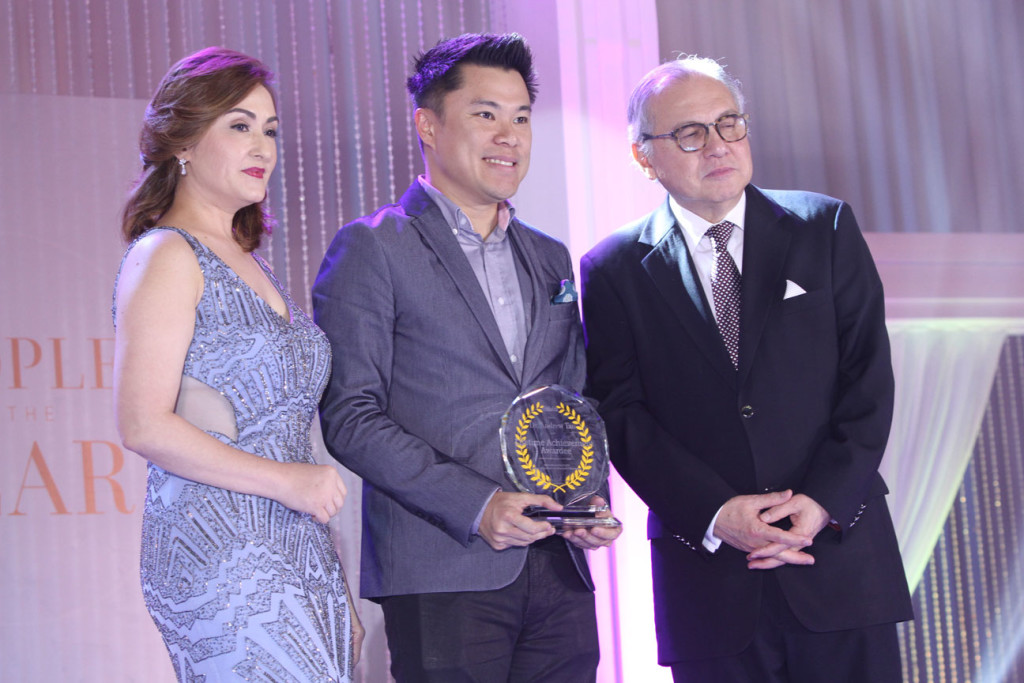 (Sara Soliven de Guzman and Babe Romualdez with Kevin Tan who received the Max Soliven Lifetime Achievement award on behalf of his father Dr. Andrew Tan)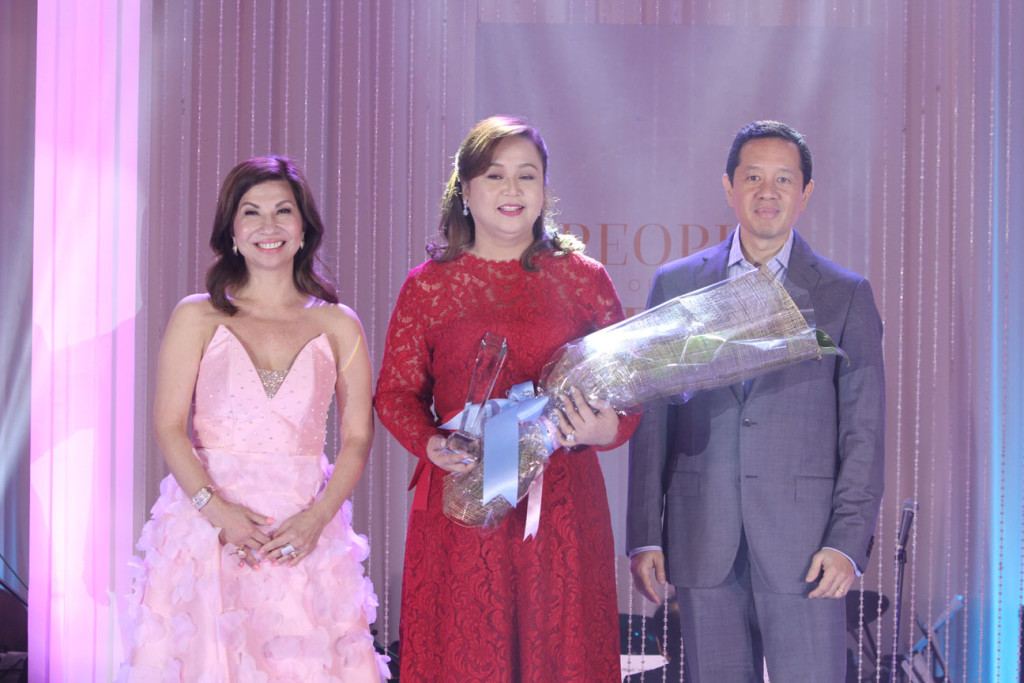 (Joanne Rae Ramirez, awardee Alice Eduardo and Kevin Belmonte)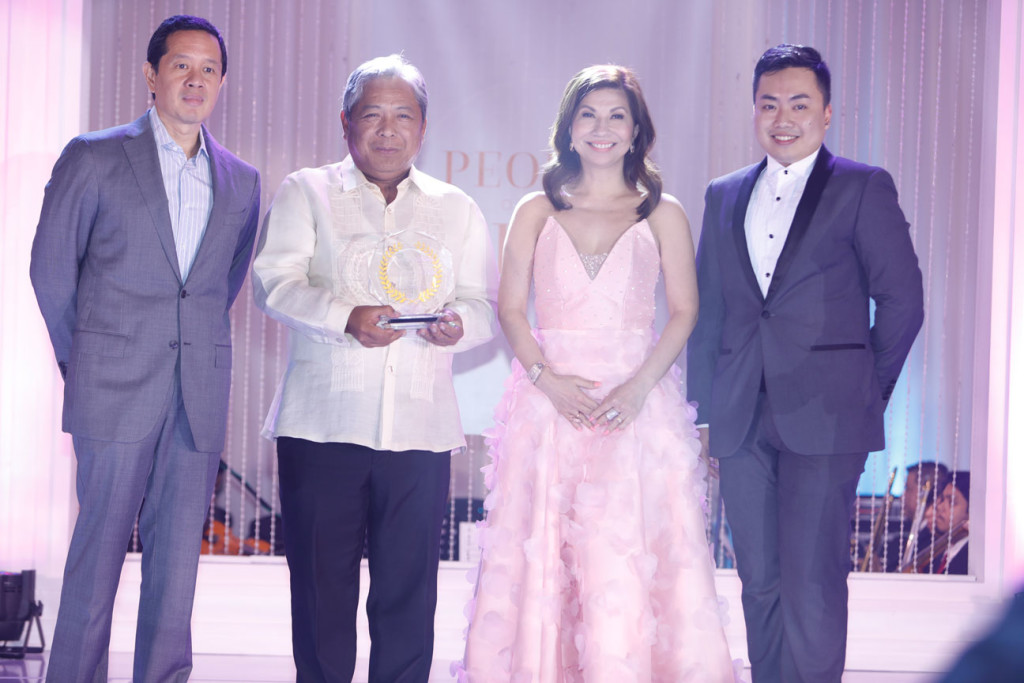 (Kevin Belmonte, Philippine Airlines president and COO Jimmy Bautista, Joanne Rae Ramirez and Jose Paolo Dela Cruz)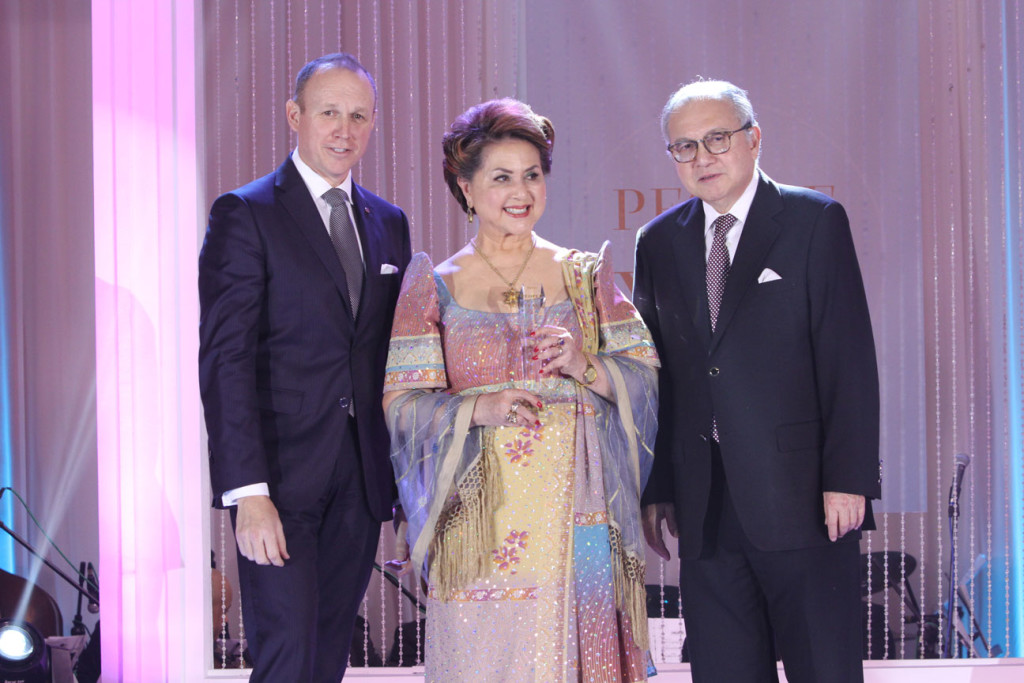 (Dr. Preciosa Soliven, accompanied by Sofitel Philippine Plaza Manila general manager Adam Laker and Babe Romualdez)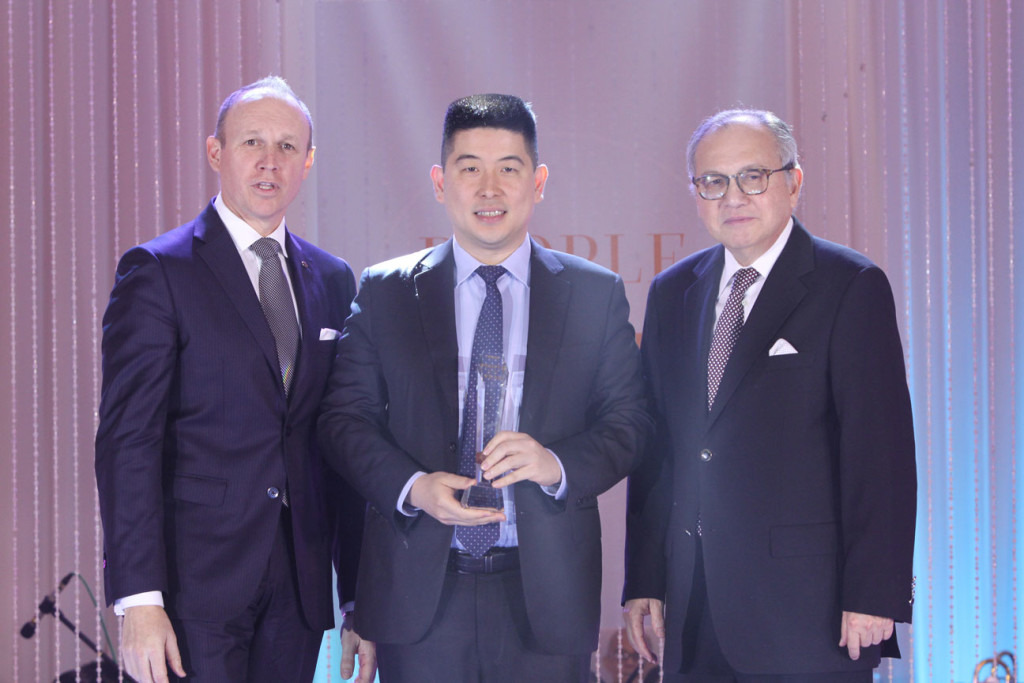 (Edgar "Injap" Sia II with Adam Laker and Babe Romualdez)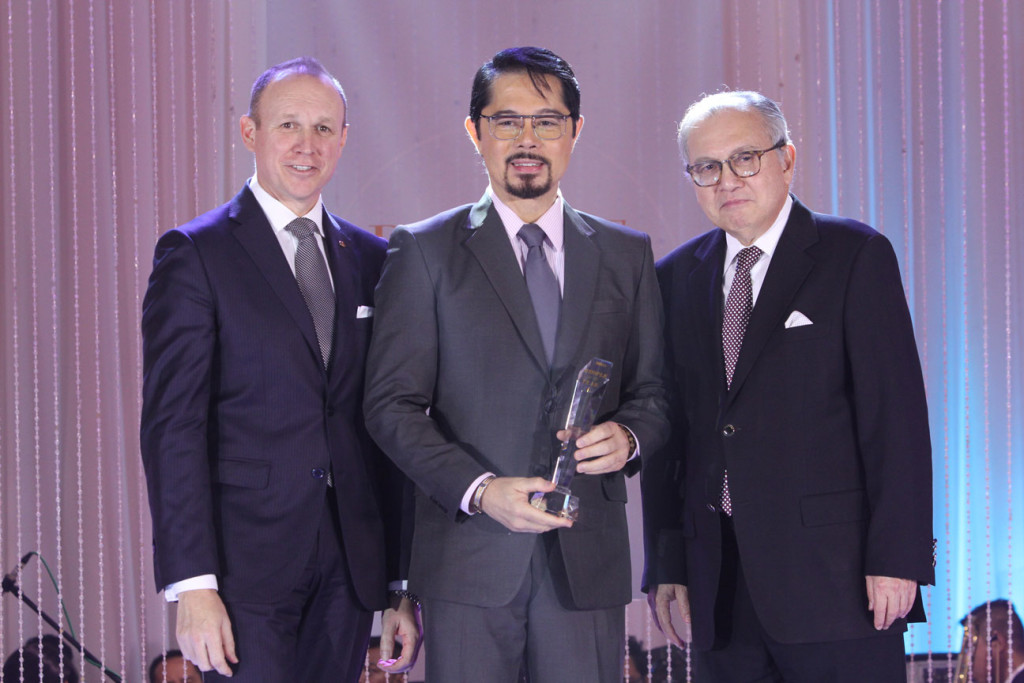 (Christopher de Leon flanked by Adam Laker and Babe Romualdez)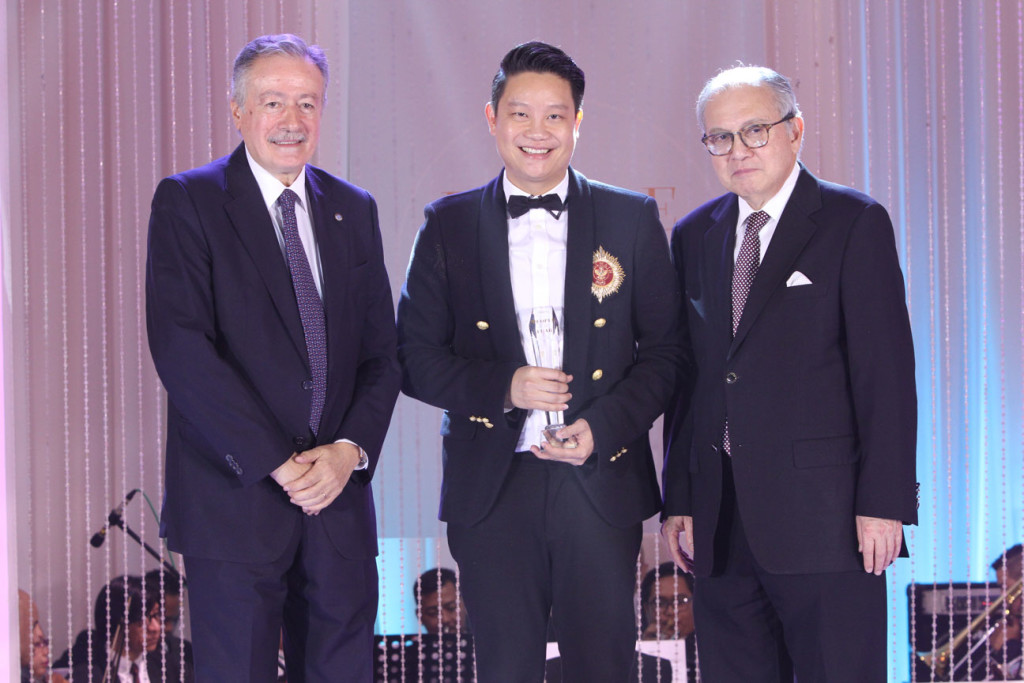 (Pepe Rodriguez, Dr. Z Teo and Babe Romualdez)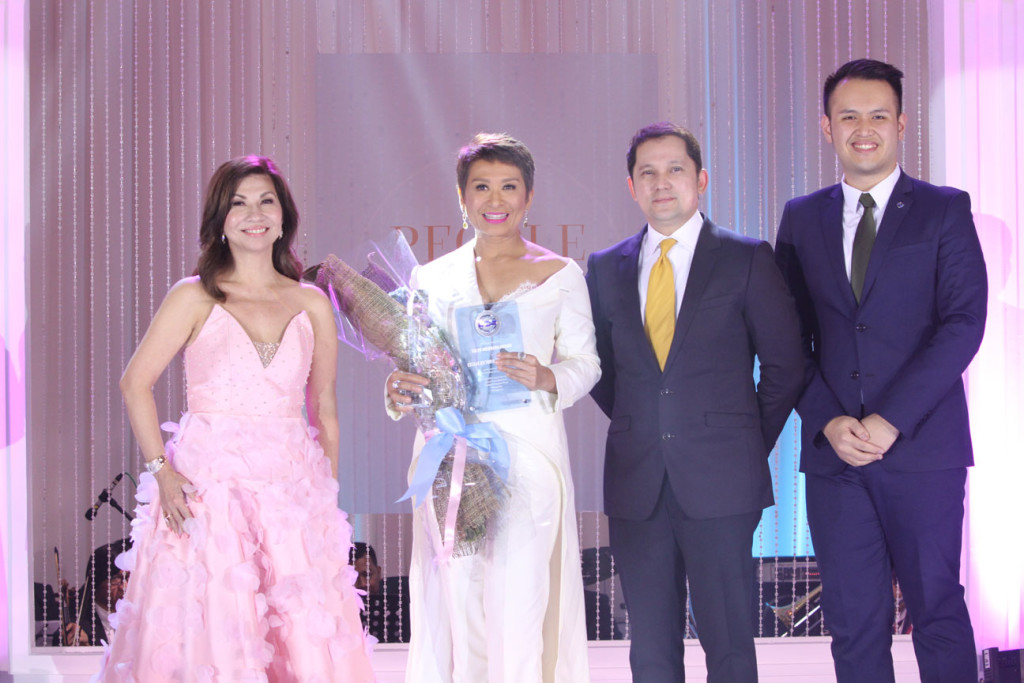 (Ces Oreña-Drilon with Joanne Rae Ramirez and Scandinavian Motors' (Volvo) CEO Atty. Albert Arcilla and senior marketing manager Chris Yu)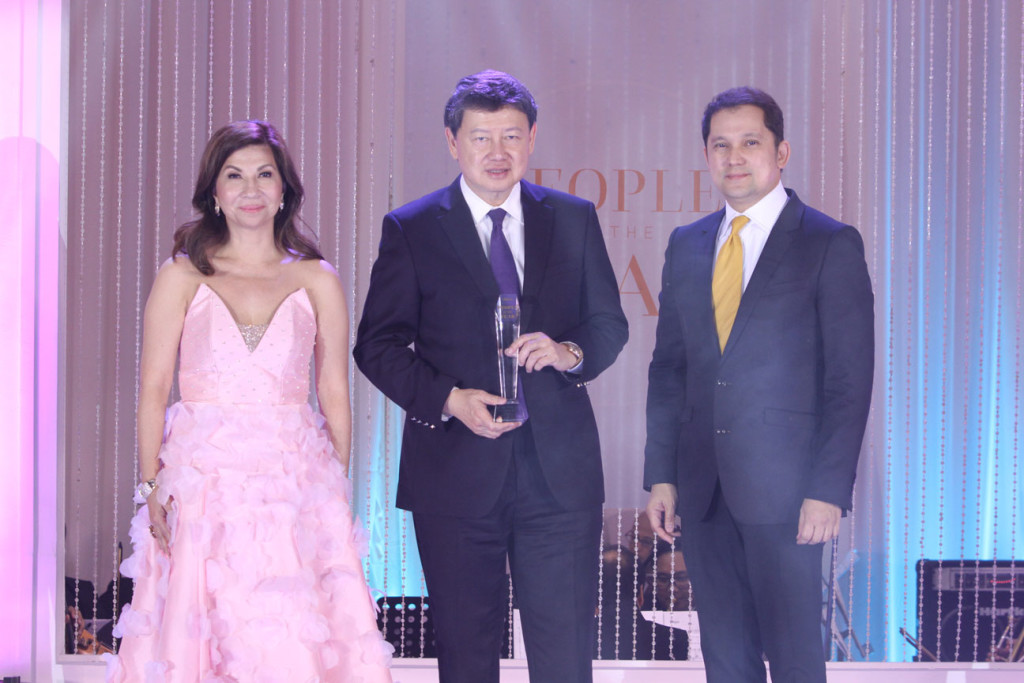 (Dr. Henry Lim Bon Liong with Joanne Rae Ramirez and Atty. Albert Arcilla)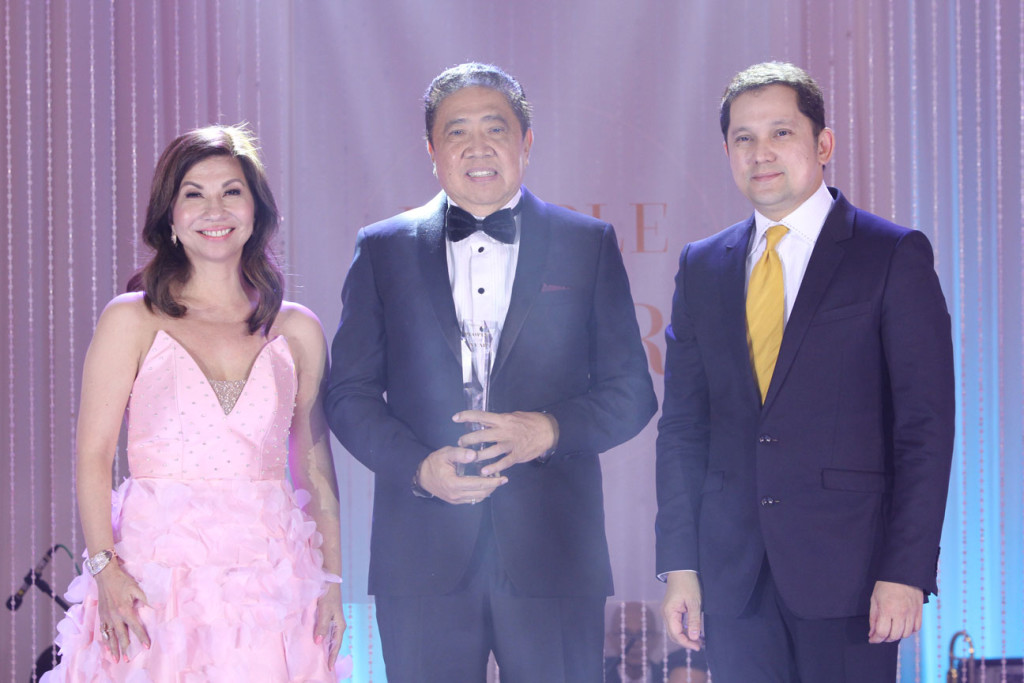 (Joanne Rae Ramirez and Atty. Albert Arcilla flank Tony Tuviera)
(Babe Romualdez and Resorts World Manila president and CEO Kingson Sian with Hidilyn Diaz)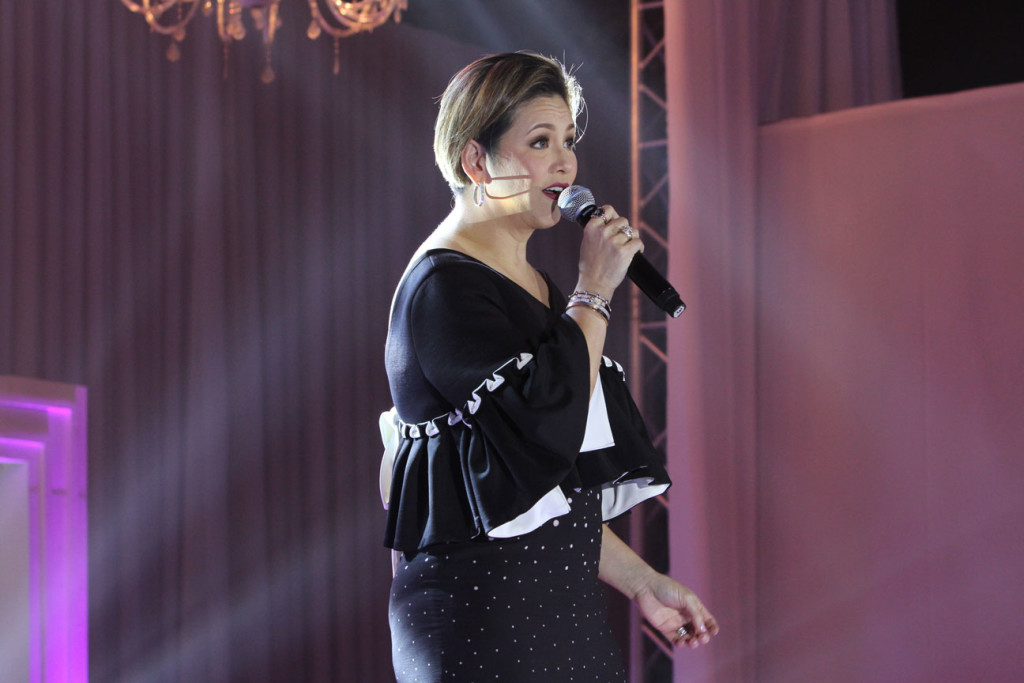 (Regine Velasquez-Alcasid performs to the delight of the crowd)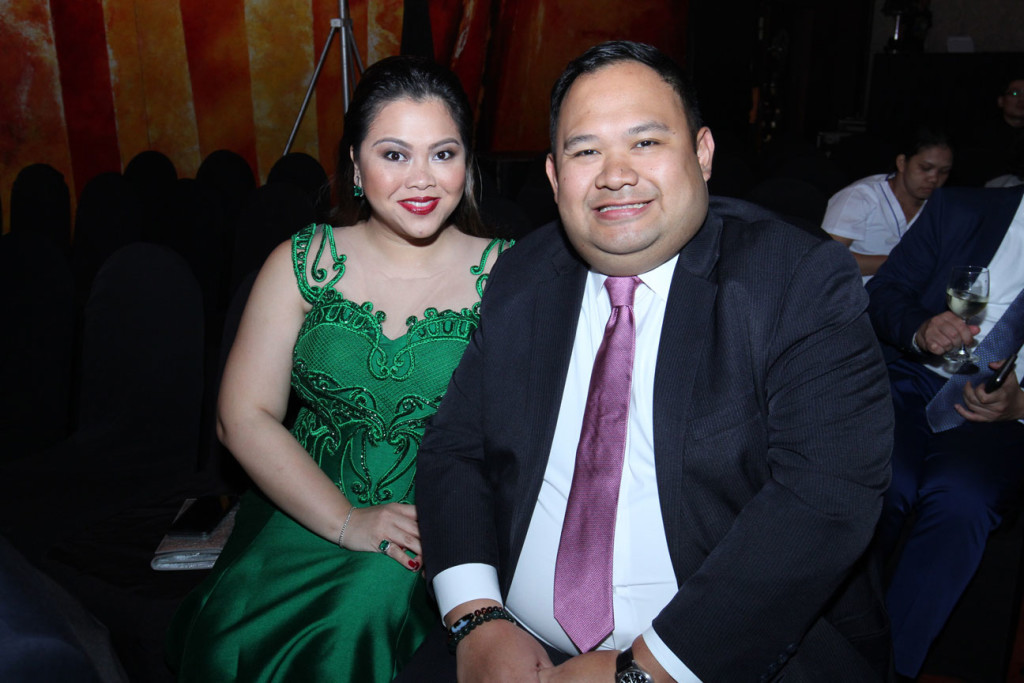 (Tricia and RP Manhit)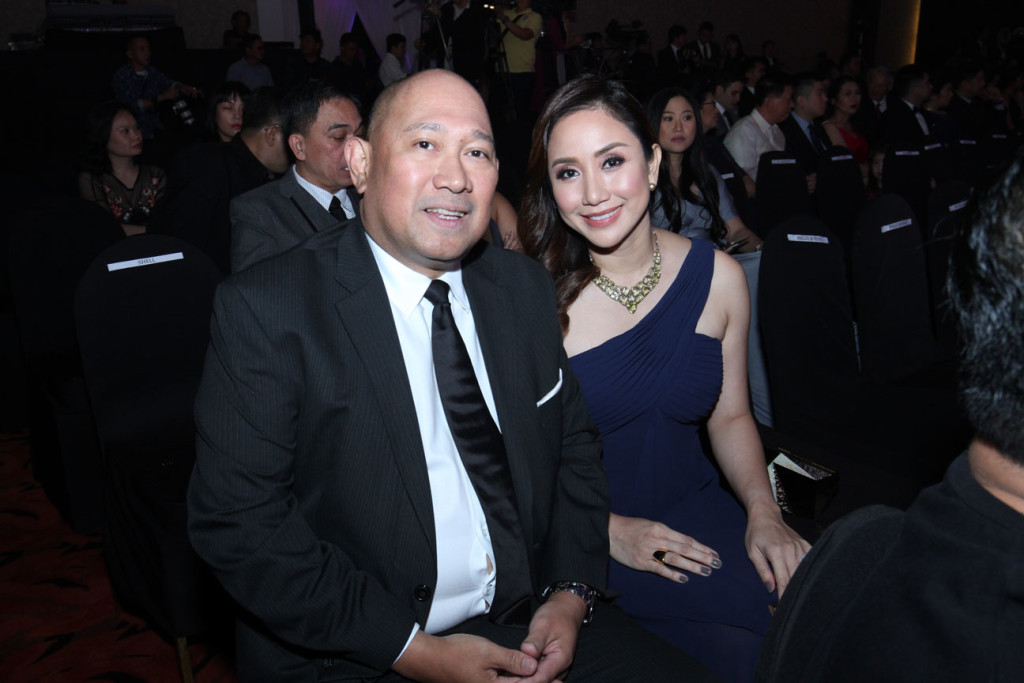 (Dindo and Carol Manhit)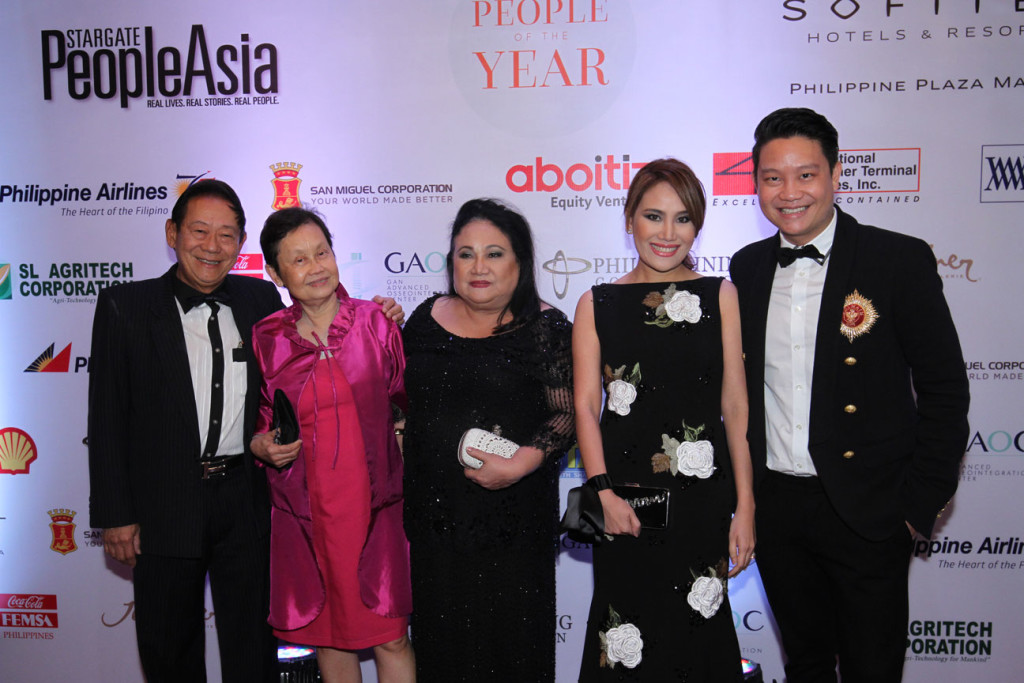 (Dr. Kian Teo and wife Monica, Las Piñas City Mayor Imelda Aguilar and Doctors Aivee and Z Teo)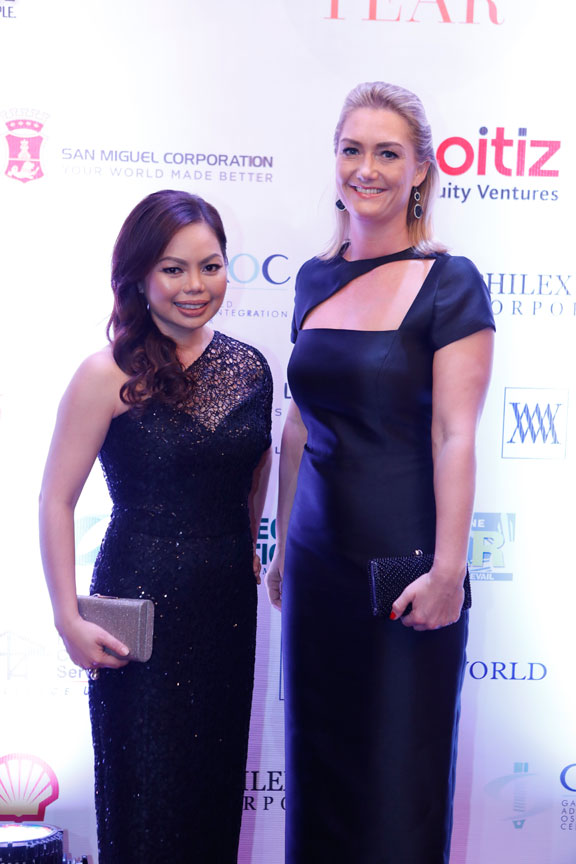 (Sofitel Philippine Plaza Manila director of public relations Yasmine Hidalgo and director of sales and marketing Alice Jenkins)
(Doctors Aivee and Z Teo)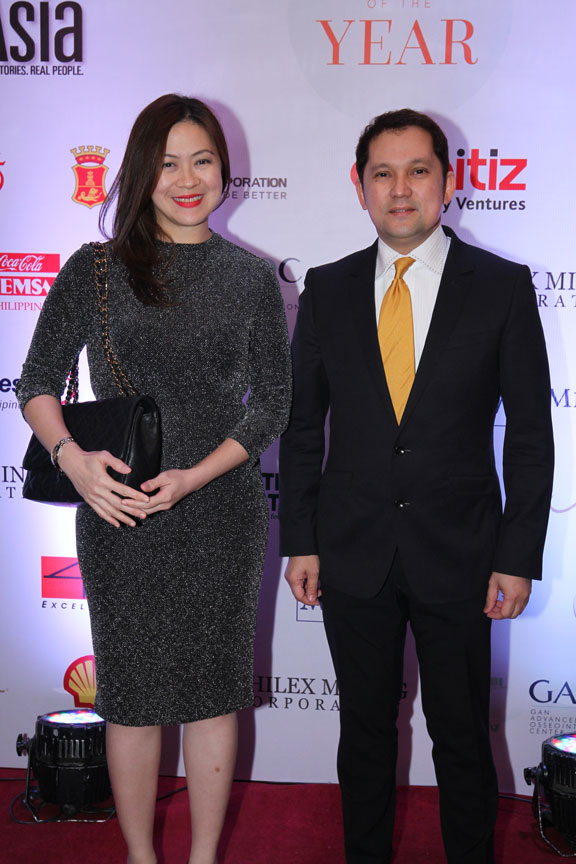 (The Covenant Car Company's Lyn Buena and Atty. Albert Arcilla)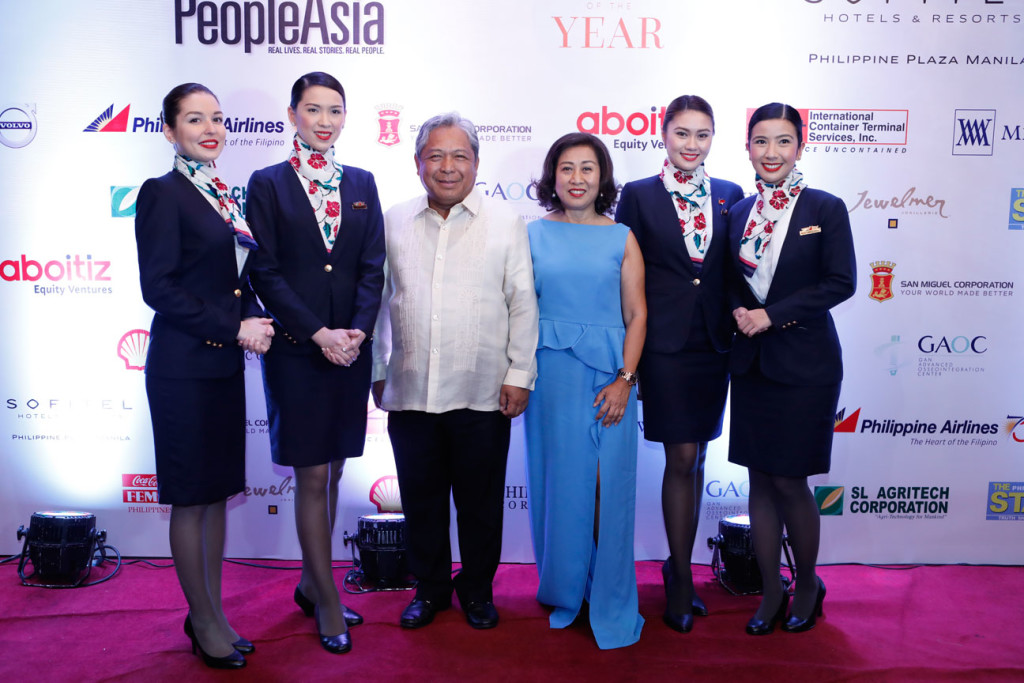 (Philippine Airlines president and COO Jimmy Bautista and wife Joji flanked by PAL cabin crew)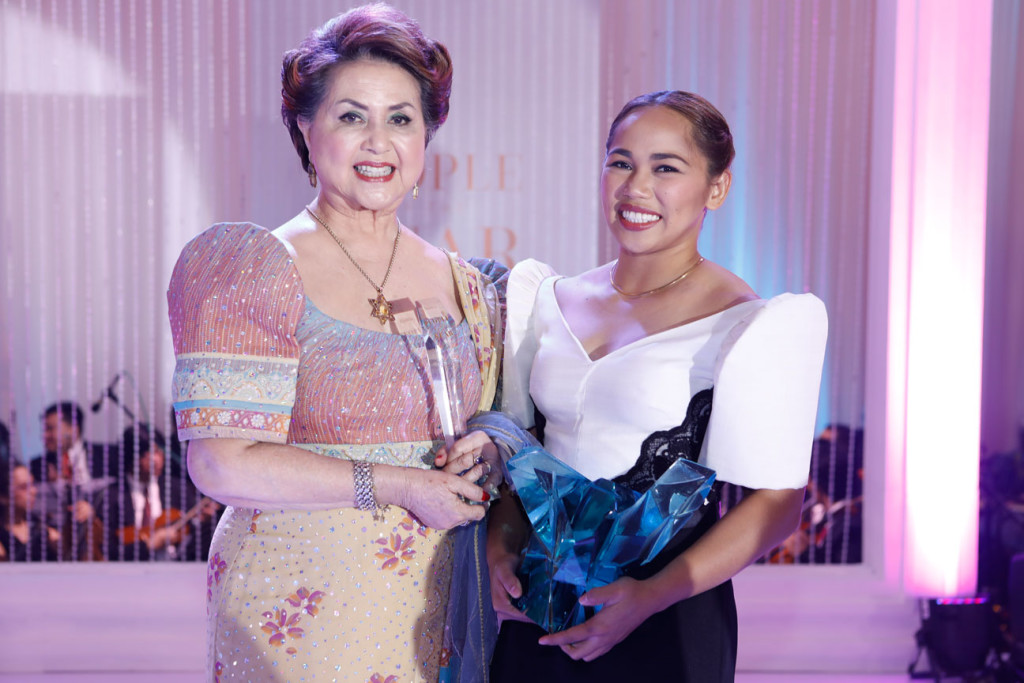 (Dr. Preciosa Soliven with fellow People of the Year awardee Hidilyn Diaz)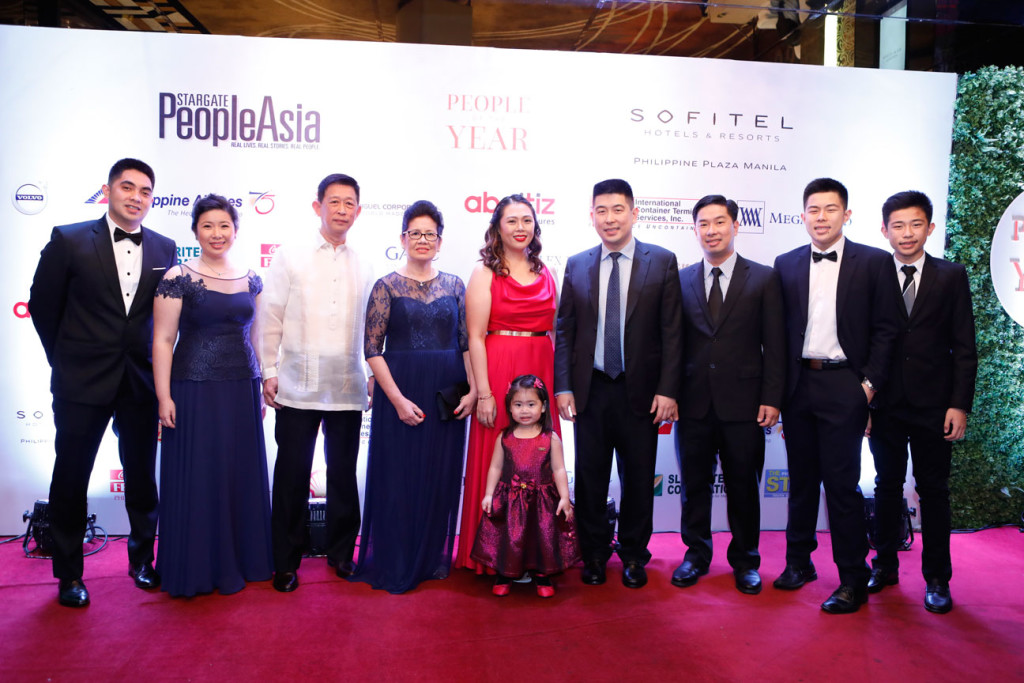 (From left: Destine Javelona, Mariz, Edgar Sr. and Paz Sia, Elisa, Shella and Injap Sia, Ferdinand, Edgar III and John Henry Sia)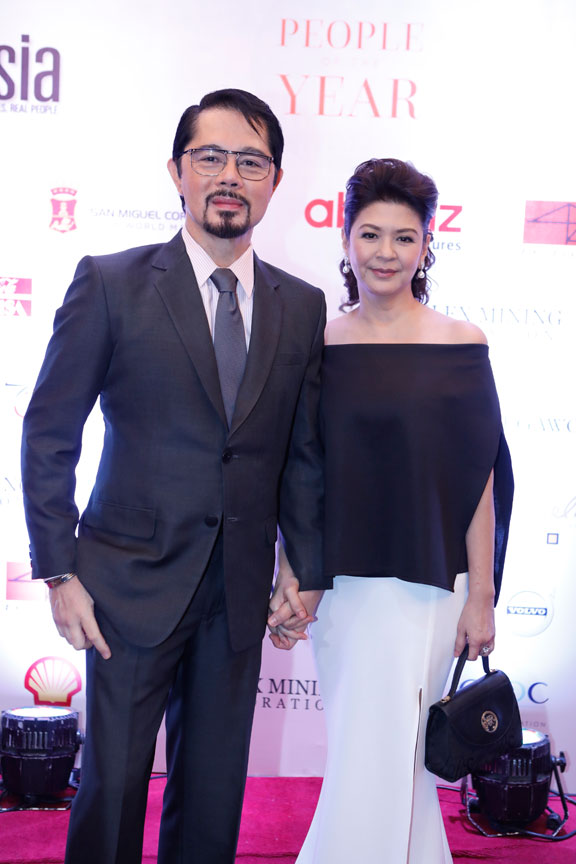 (Christopher de Leon and Sandy Andolong)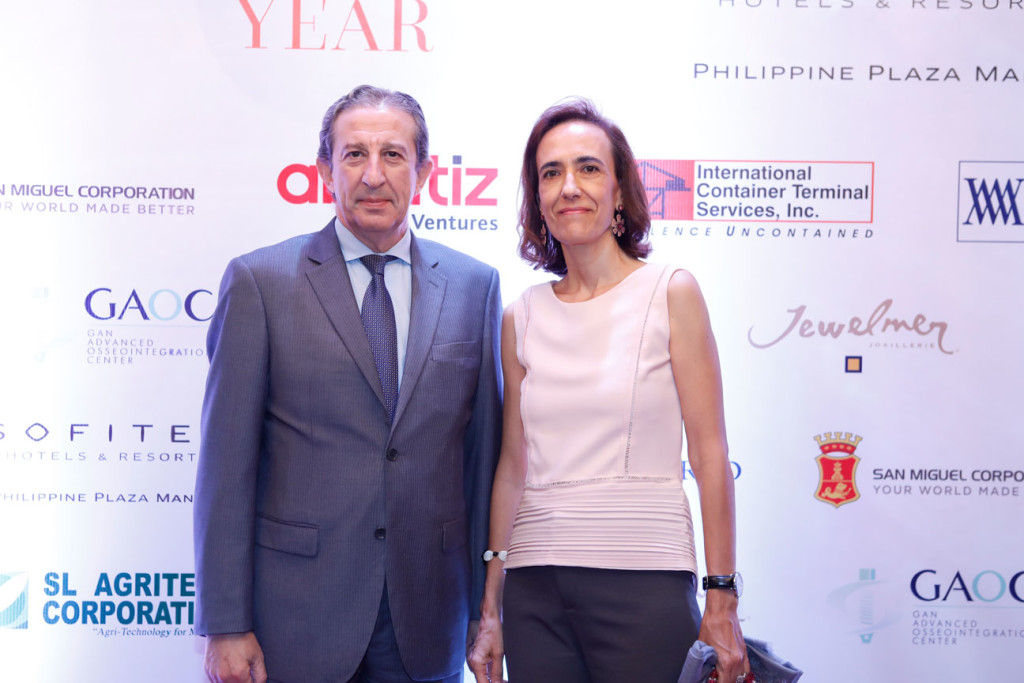 (Spanish Ambassador Luis Calvo and wife Maria Jose)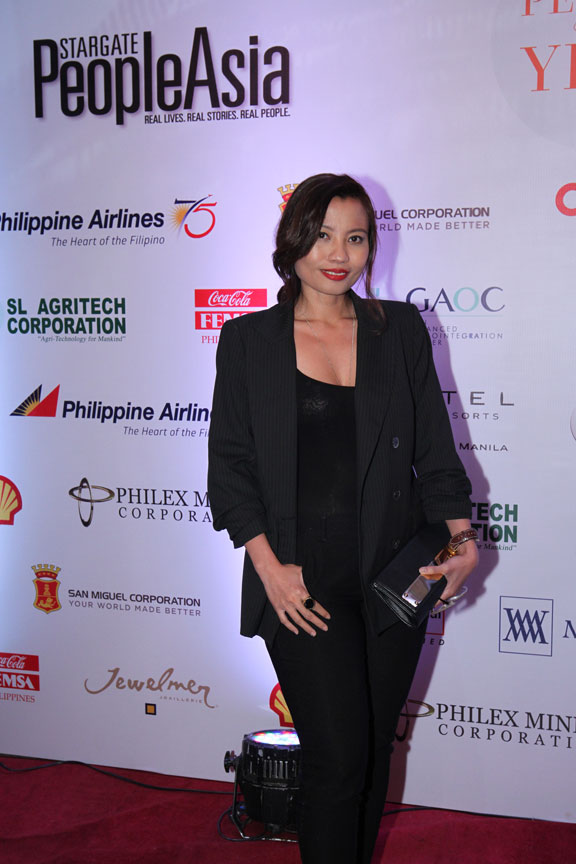 (New World Makati Hotel's Karmina de Ungria)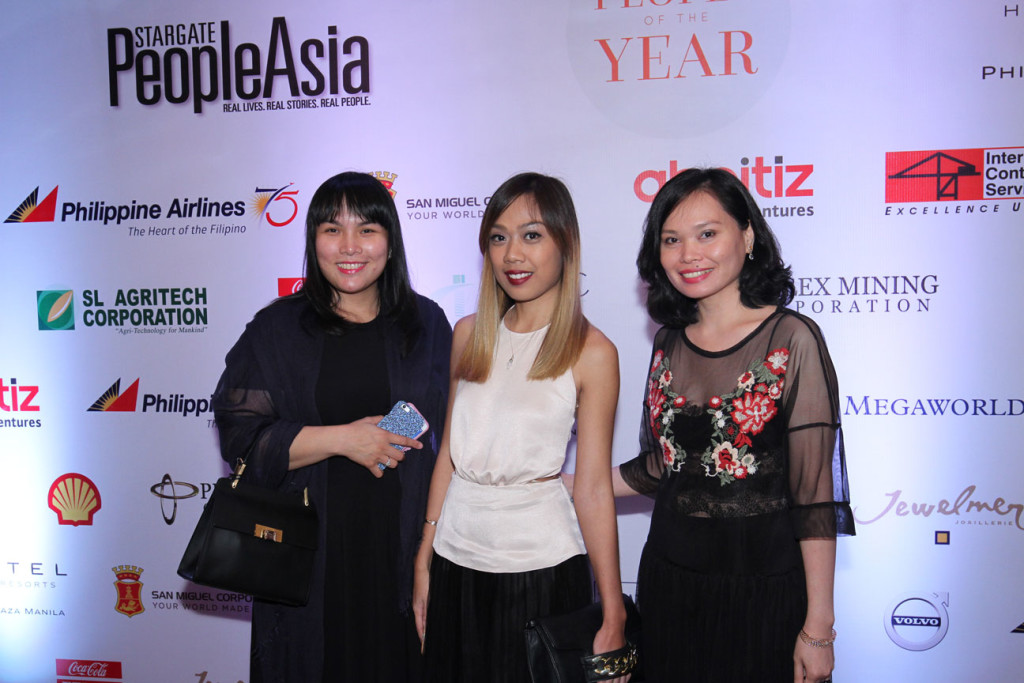 (Bang Martinez, Tara Subaldo and Diane Lasam)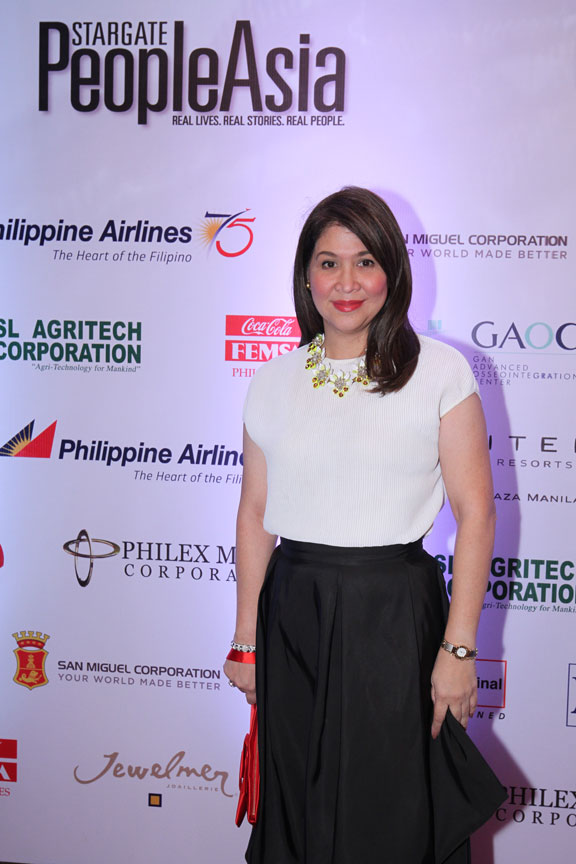 (Mons Romulo)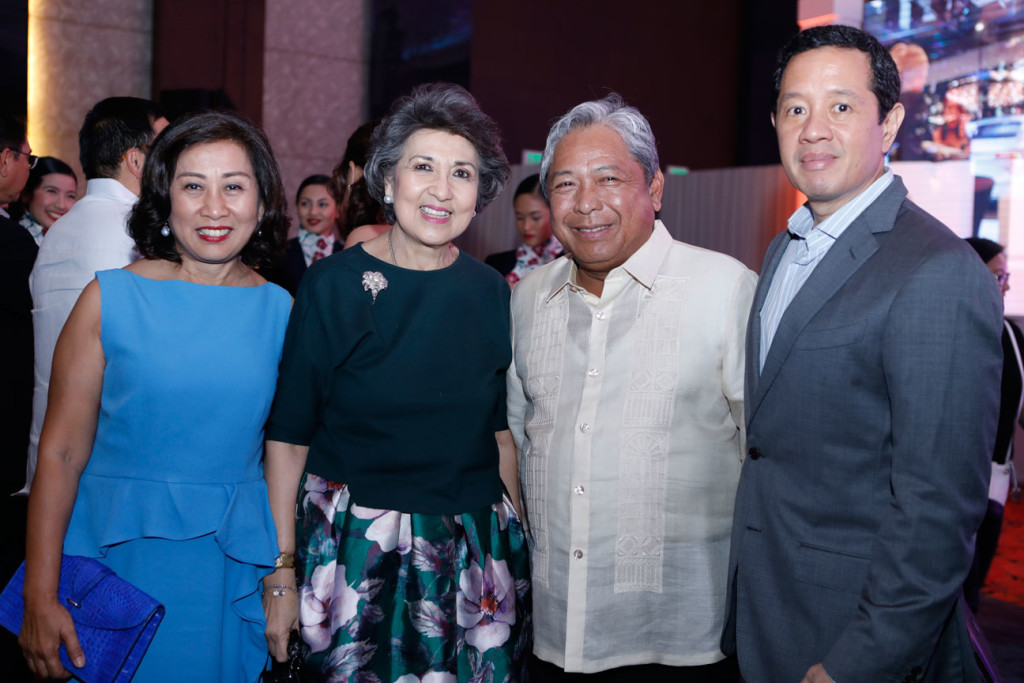 (Joji Bautista, Maritess Pineda, Jimmy Bautista and Kevin Belmonte)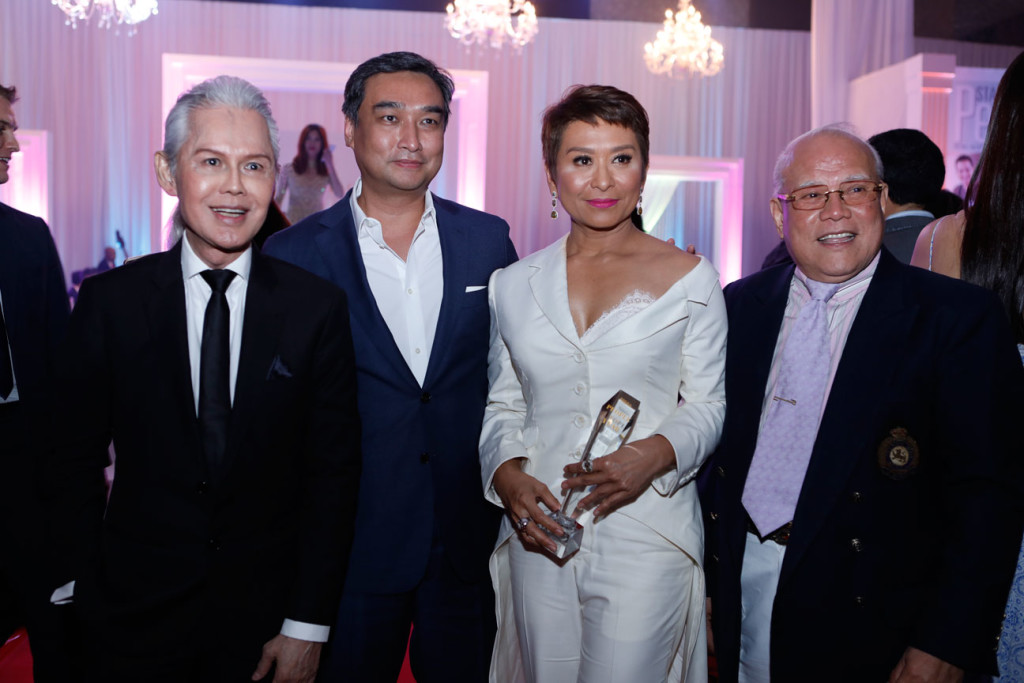 (Inno Sotto, Ricky Carandang, Ces Oreña-Drilon and Ed Ferreira)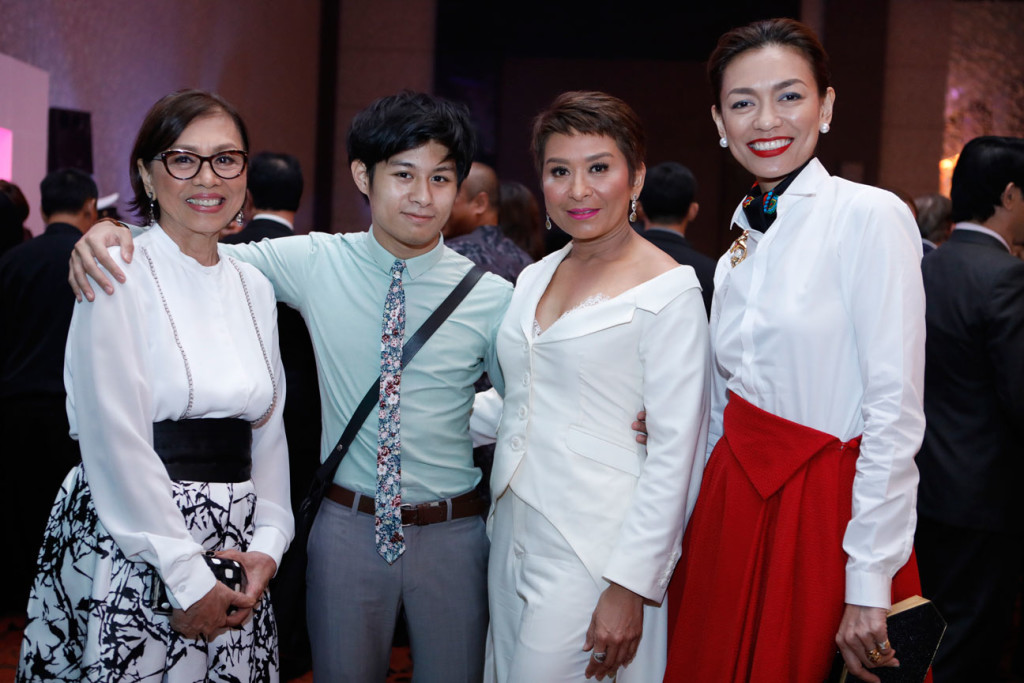 (Lulu Oreña, Andre Drilon, Ces Oreña-Drilon and Joyce Oreña)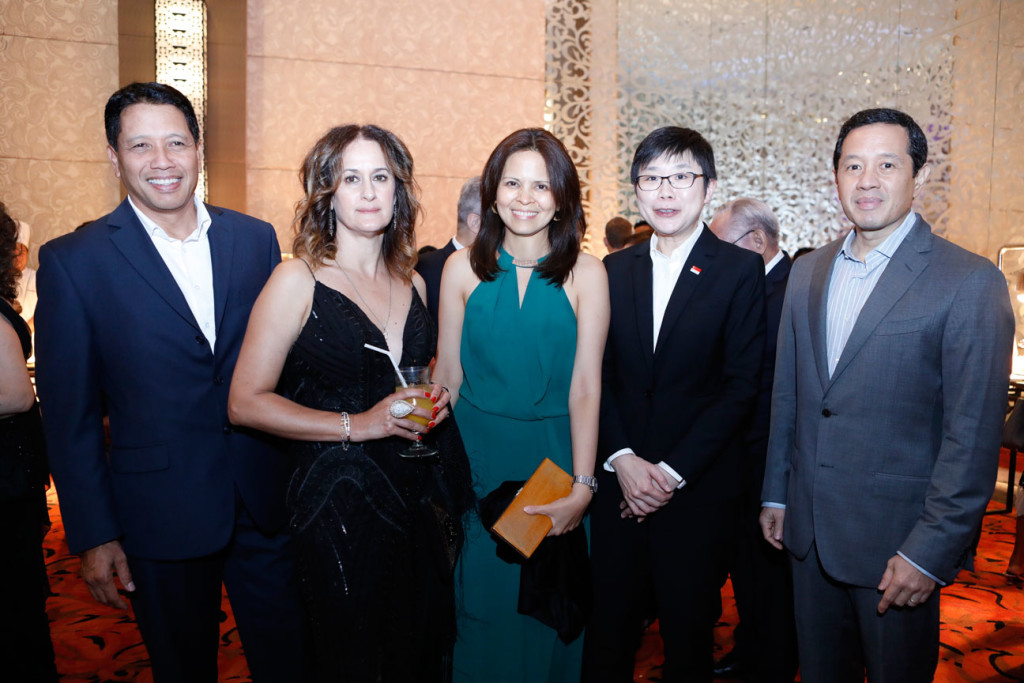 (Robert and Elvina Leroux, Rose Anne Belmonte, Singaporean Ambassador Kok Li Peng and Kevin Belmonte)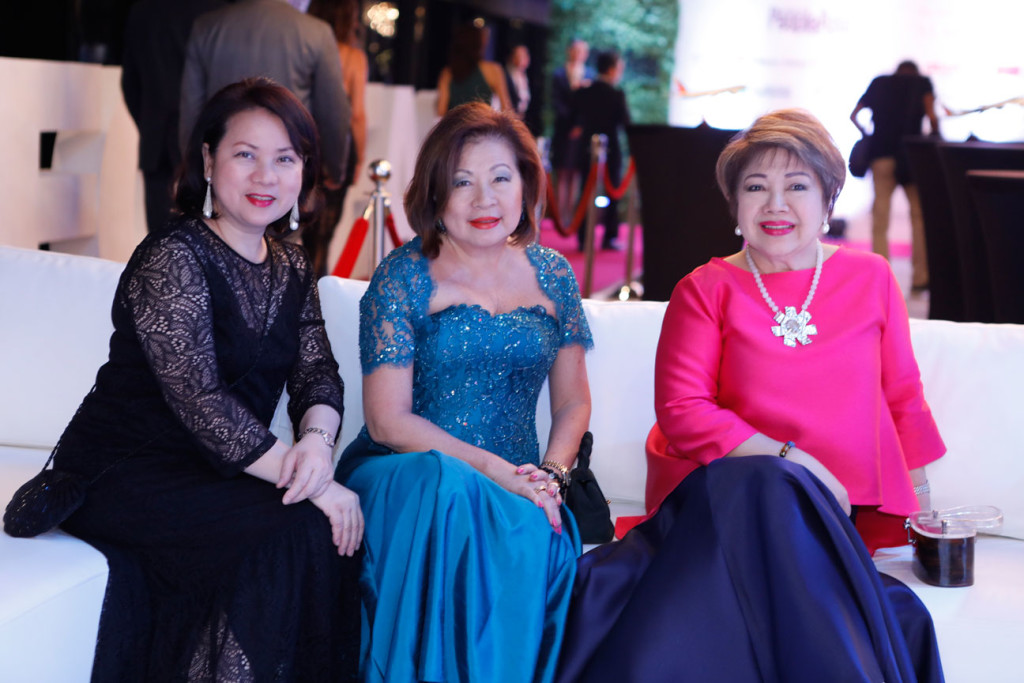 (CITEM executive director Rosvi Gaetos, Zonta Club of Makati-Ayala Rita Dy and Rose Libongco)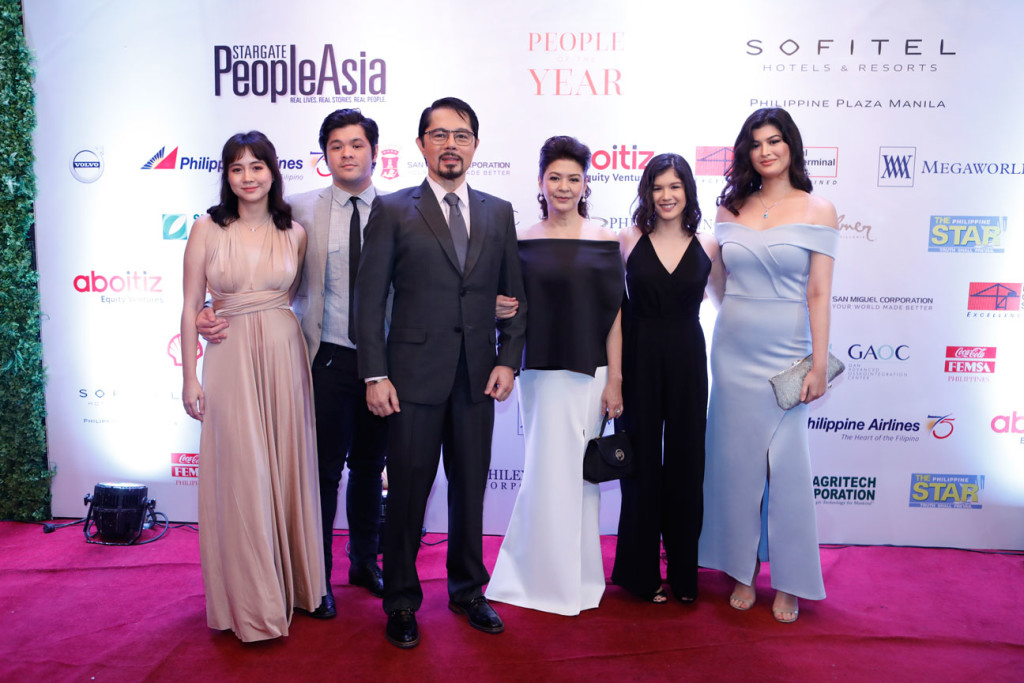 (Christopher de Leon and Sandy Andolong flanked by Camie Juan with Gabriel, Mica and Maria Angelica de Leon)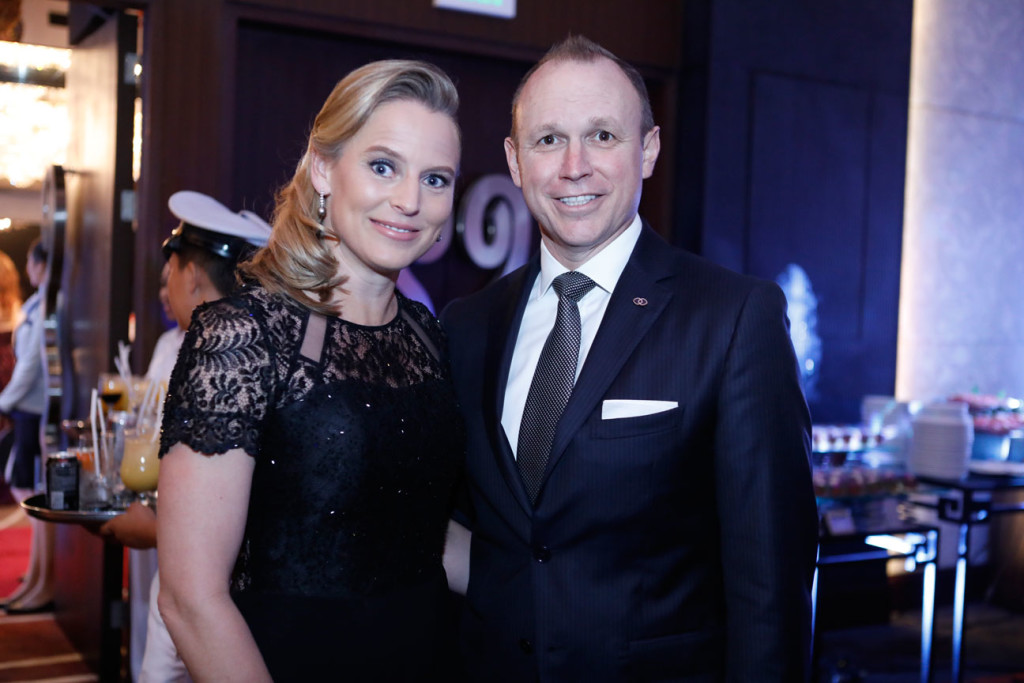 (Belinda and Adam Laker)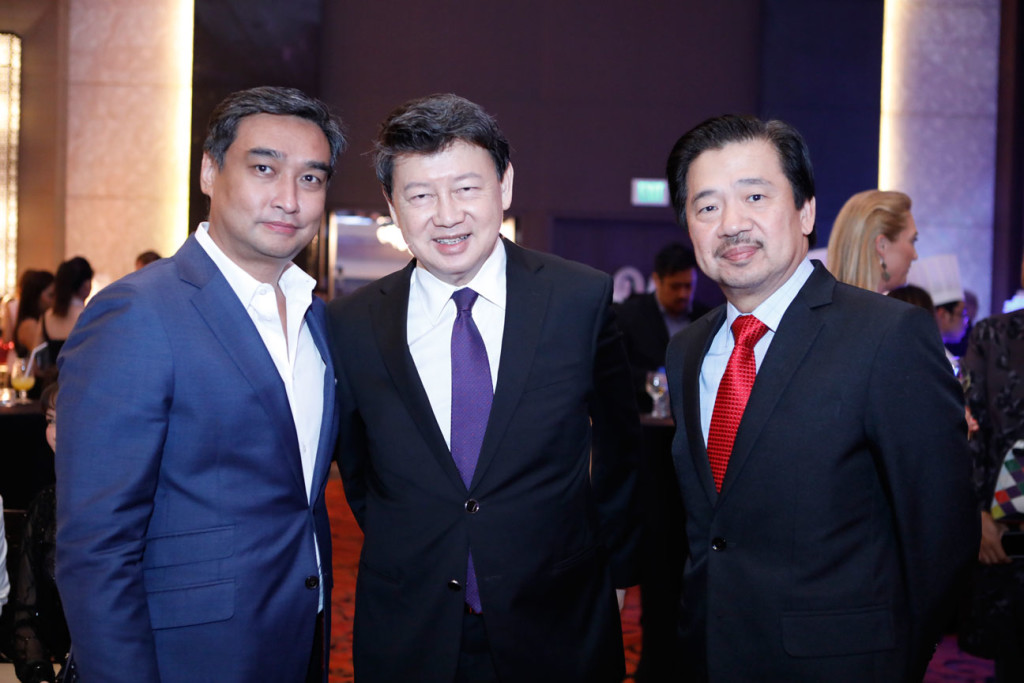 (Ricky Carandang, Dr. Henry Lim Bon Liong and Gerry Lim)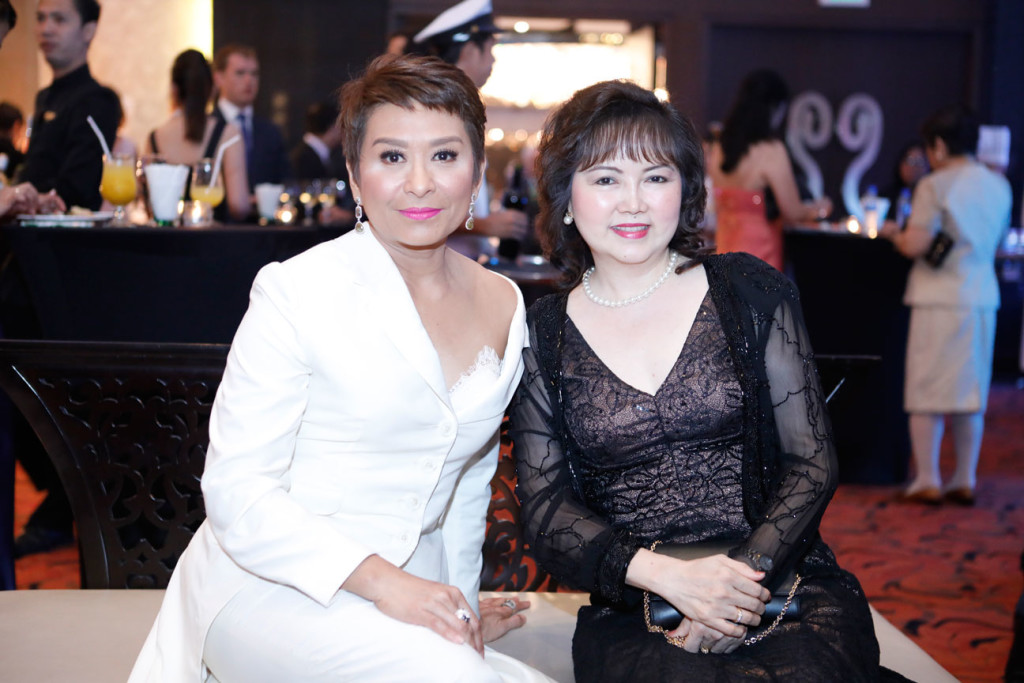 (Ces Oreña-Drilon and Josana Lim)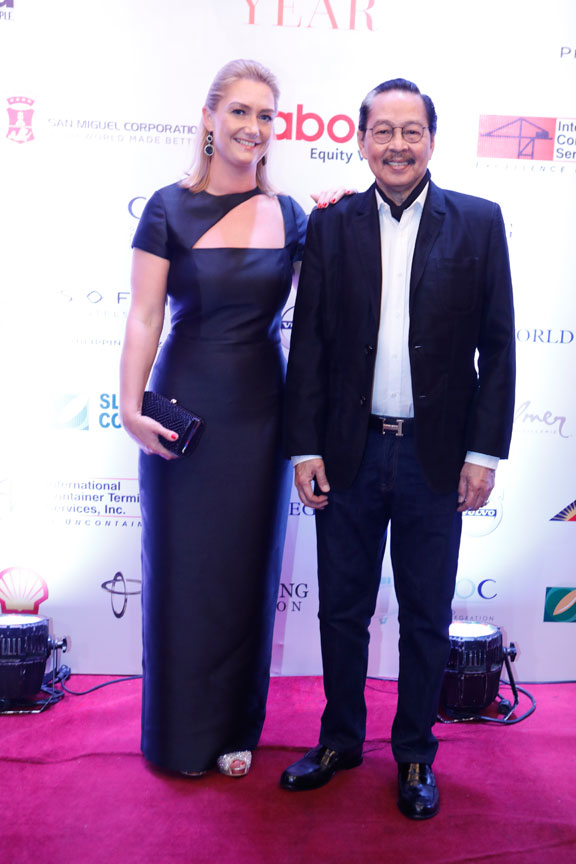 (Alice Jenkins and Ramon Orlina)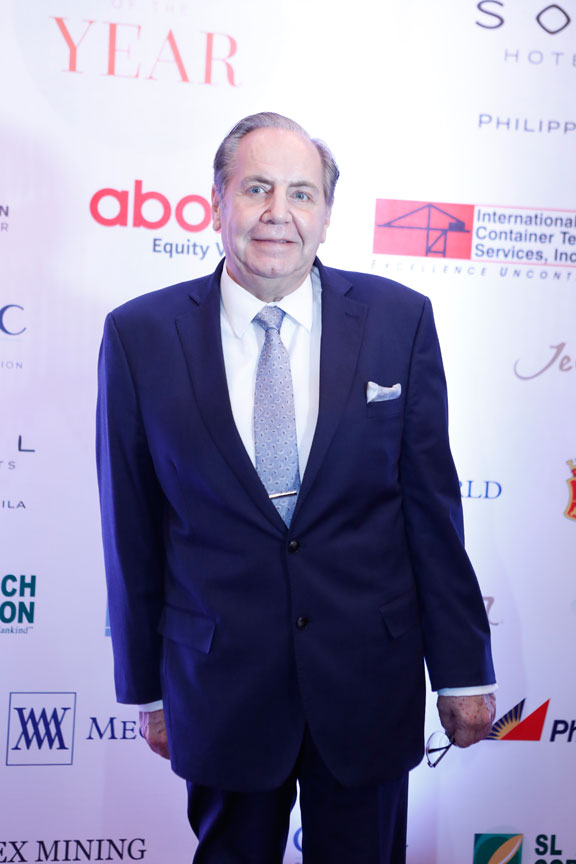 (Waterfront Pavilion Hotel and Casino general manager Franz Eichenauer)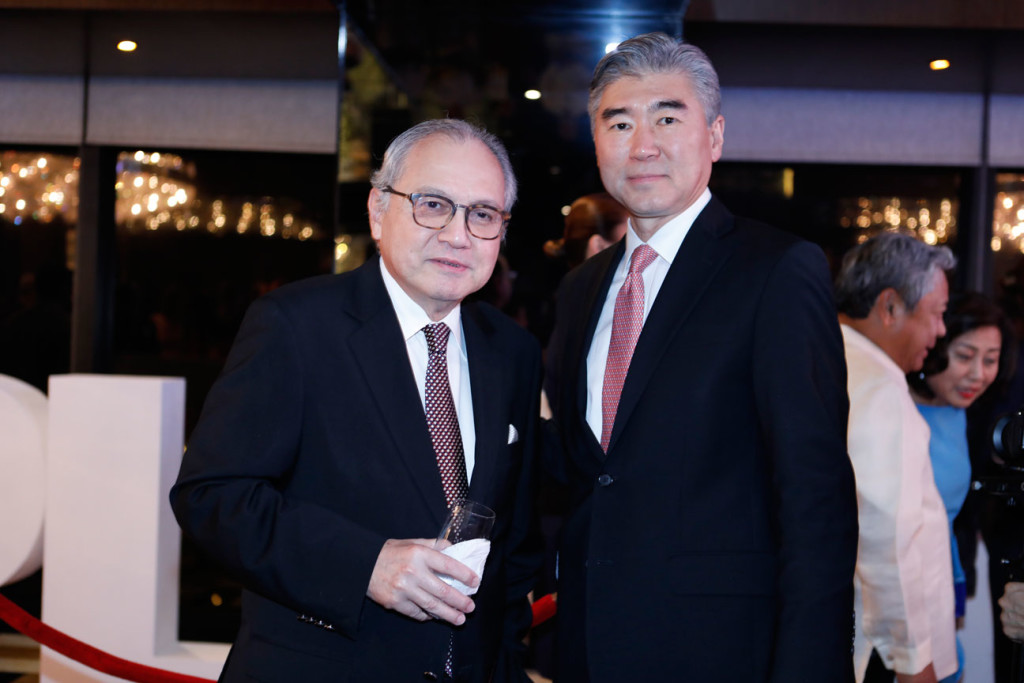 (Babe Romualdez with US Ambassador Sung Kim)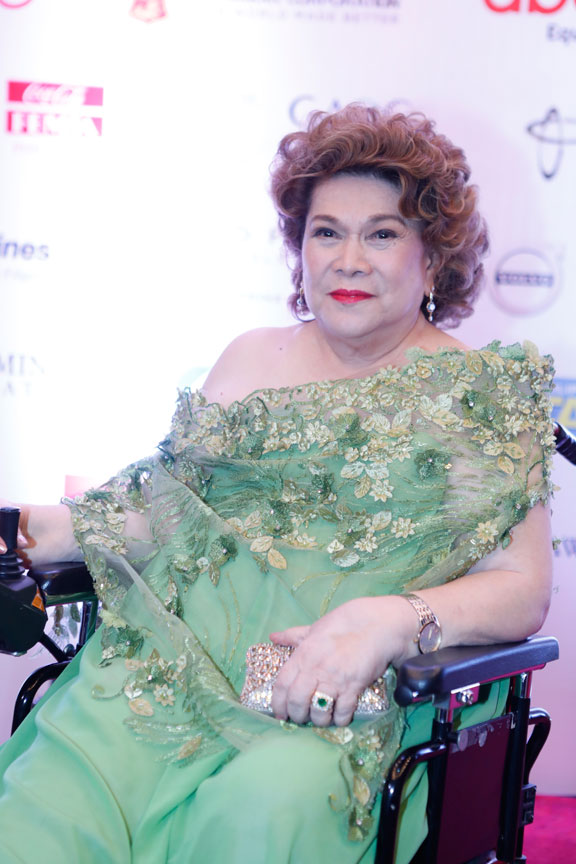 (Celia Diaz Laurel)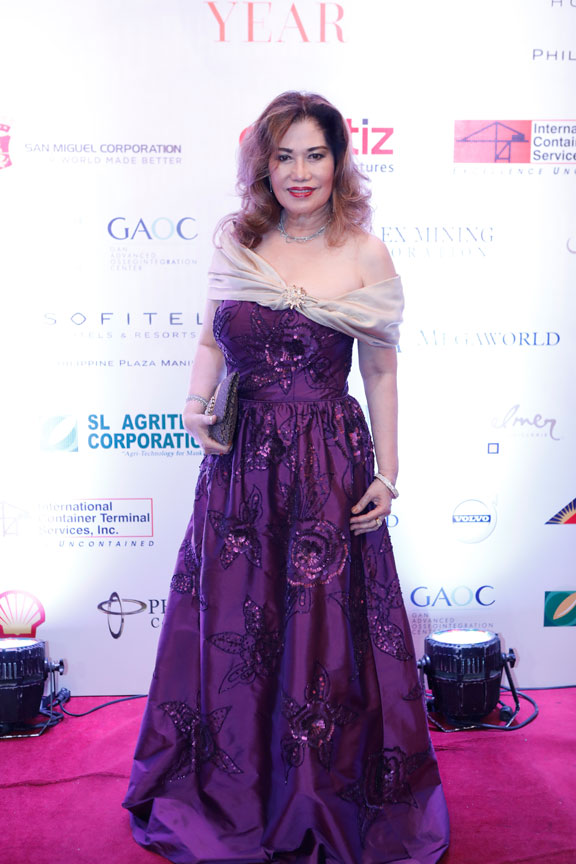 (Rose Basa)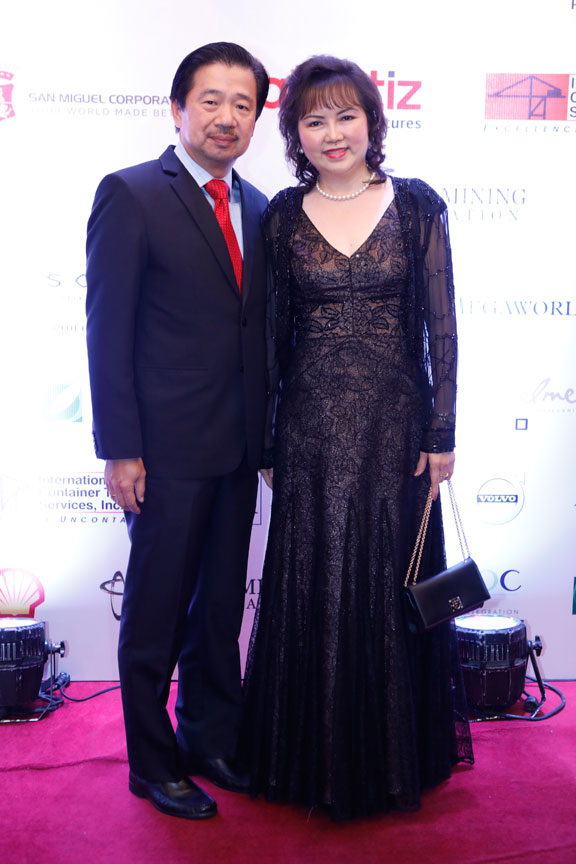 (Gerry and Josana Lim)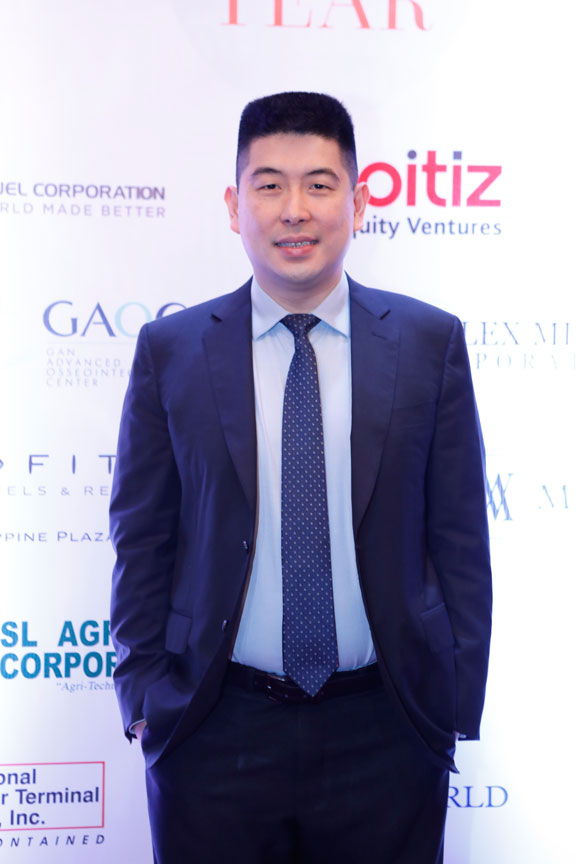 (Edgar "Injap" Sia II)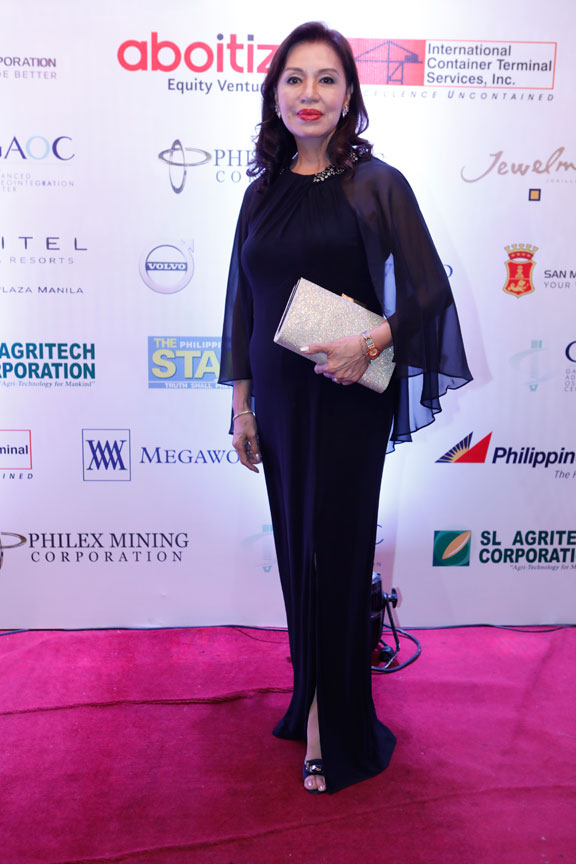 (Gloria Alcala)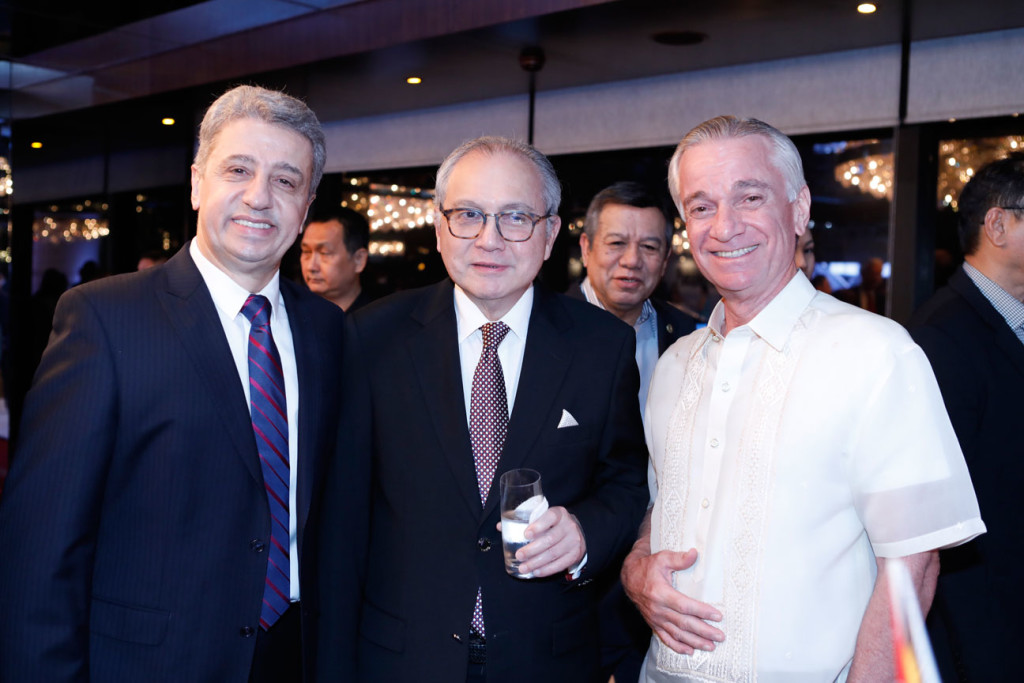 (Syria Consul General Issam Eldebs, Babe Romualdez and Costa Rica Honorary Consul Fausto Preysler)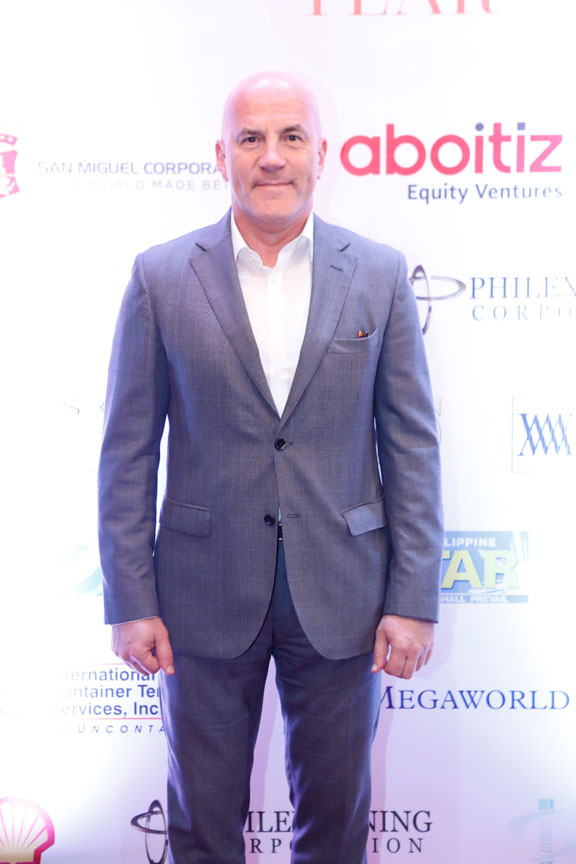 (Rolex's Wolfgang Weilbach)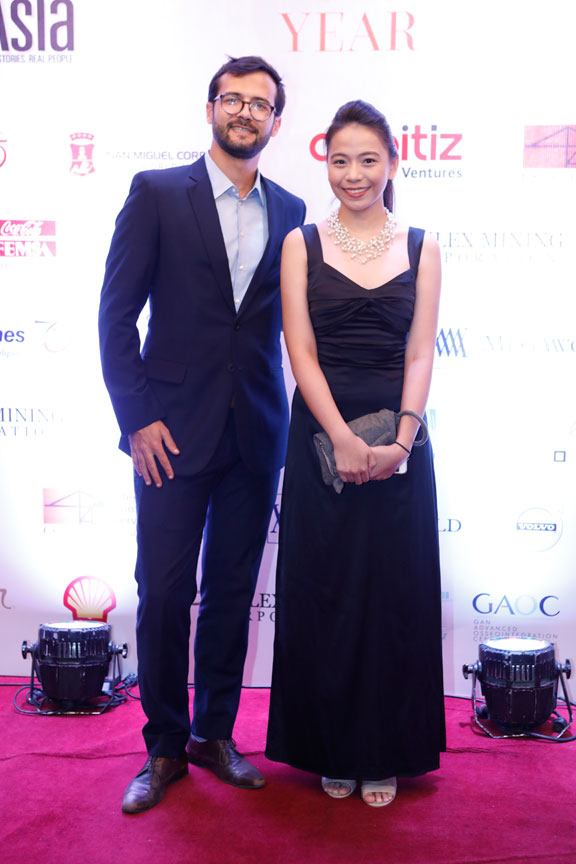 (Philjets' Geoff Cahan and Kisha Roxas)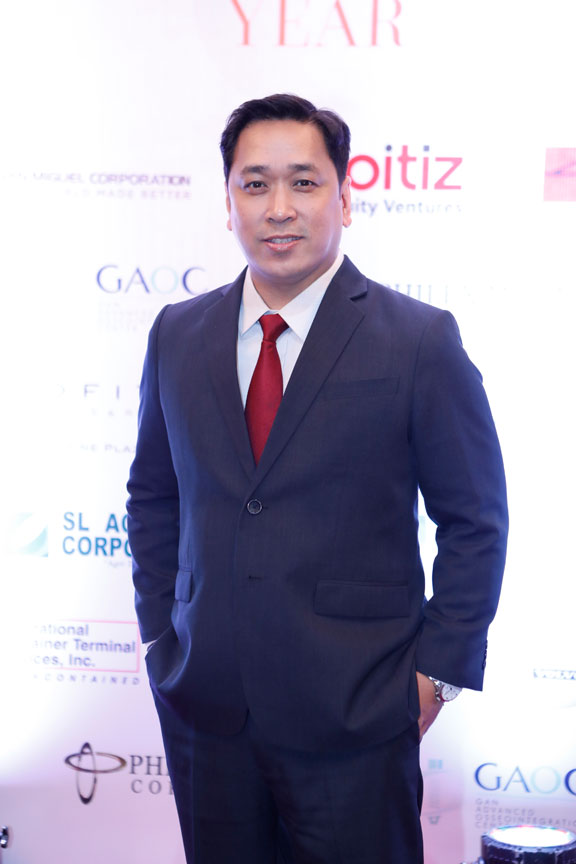 (Resorts World Manila's Martin Paz)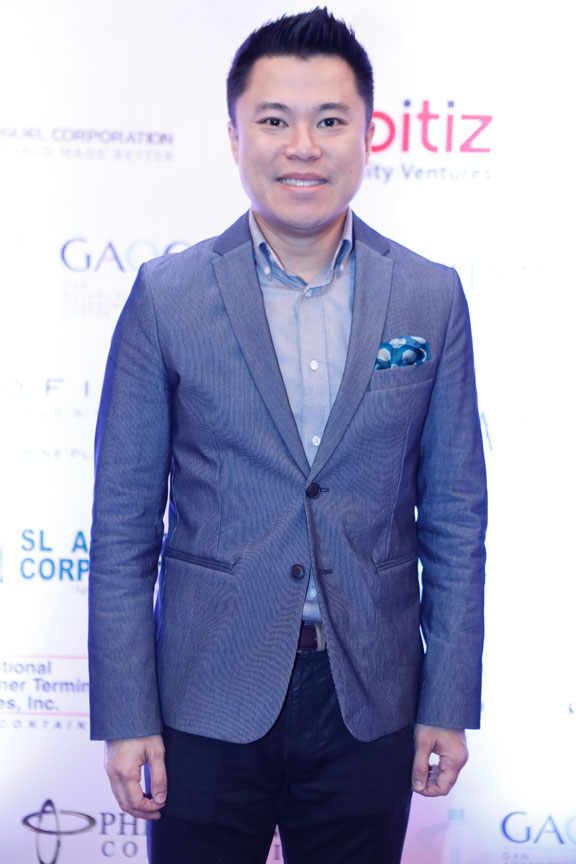 (Megaworld first vice president and division head Kevin Tan)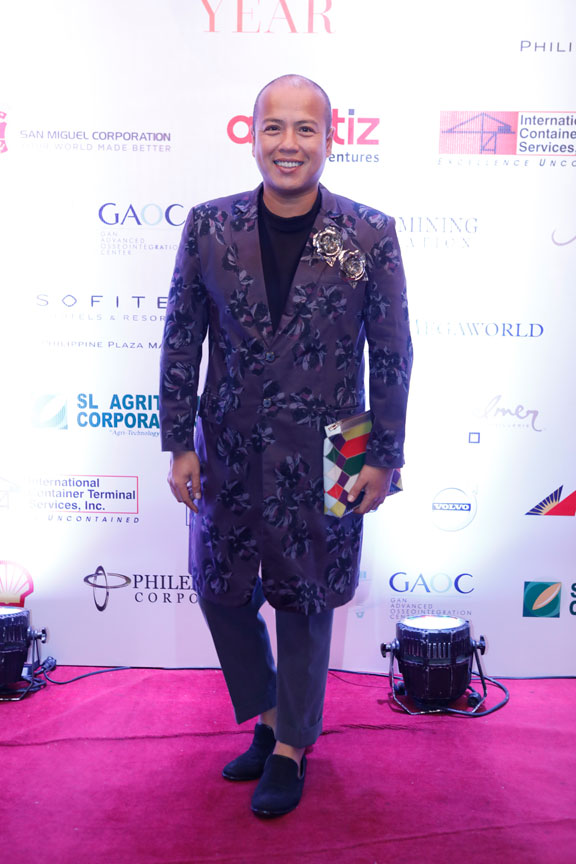 (Luis Espiritu)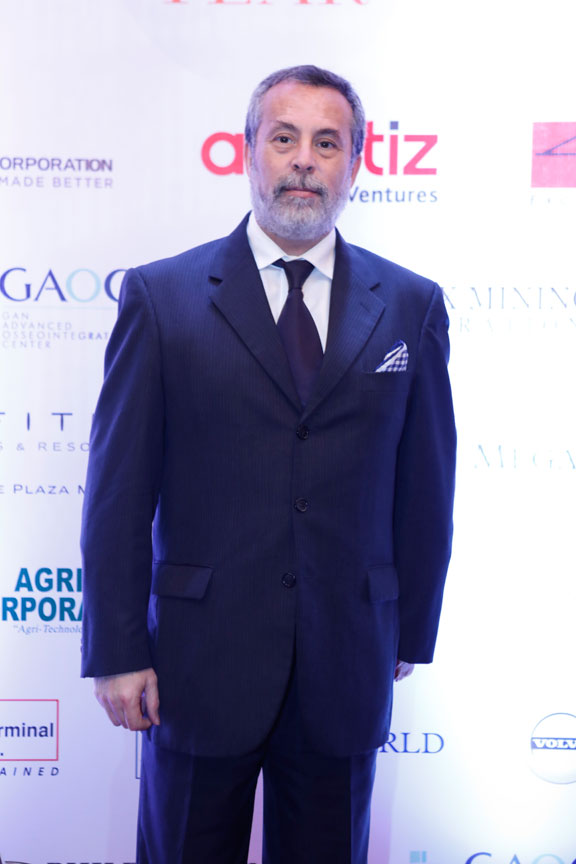 (Chilean Embassy Minister Counsellor Charge d' Affaires Camilo Sanhueza)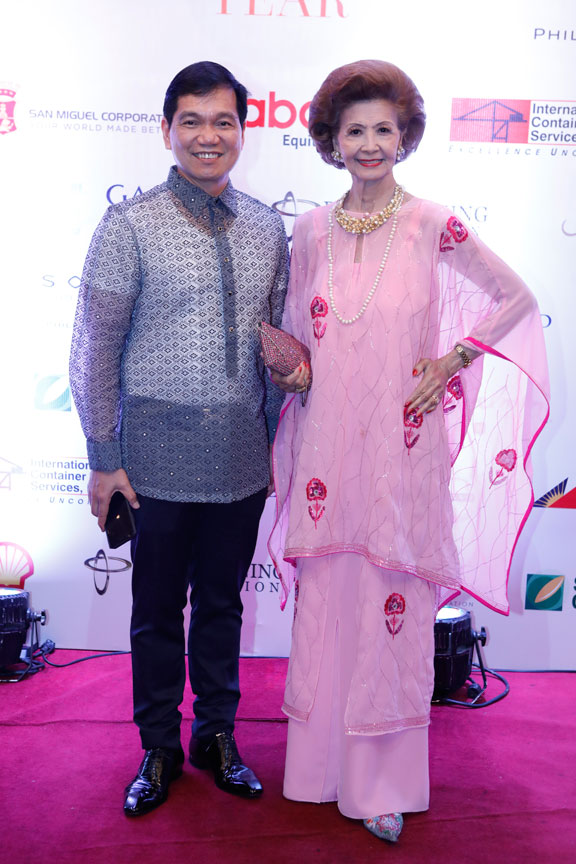 (Muebles Italiano's Noel Gonzales and Lolita Escobar-Mirpuri)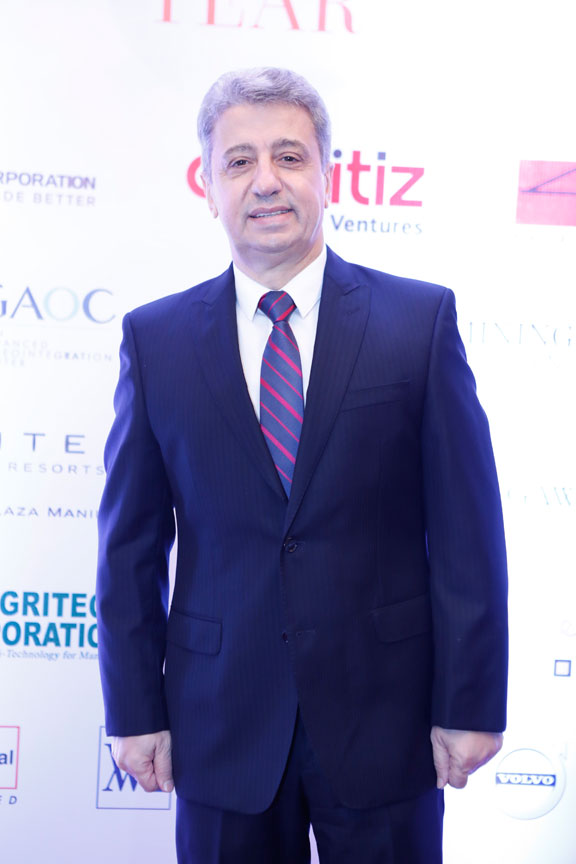 (Syria Consul General Issam Eldebs)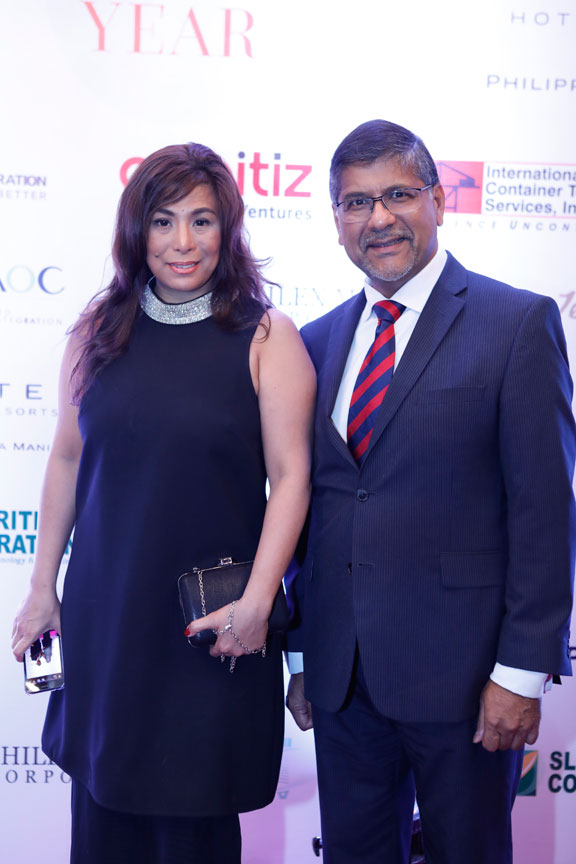 (Sharon Kim del Mundo and British Ambassador Asif Ahmad)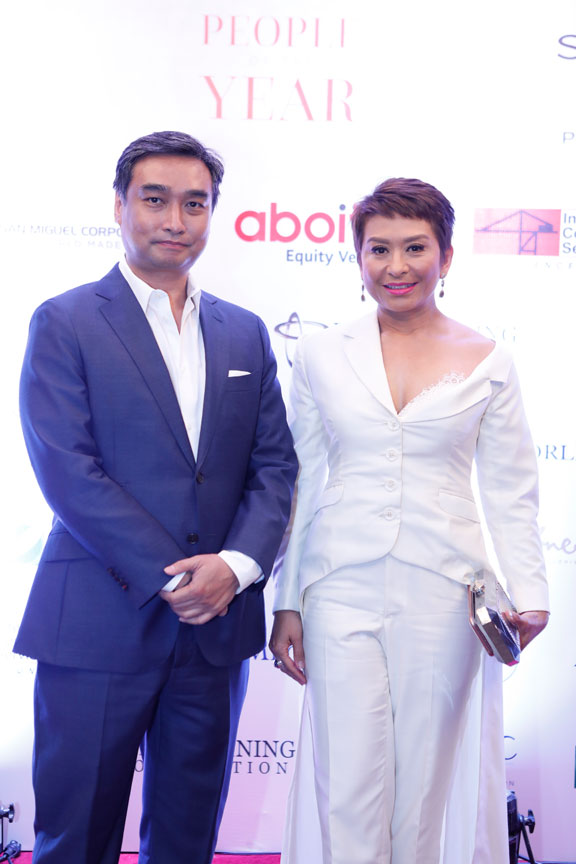 (Ricky Carandang and Ces Oreña-Drilon)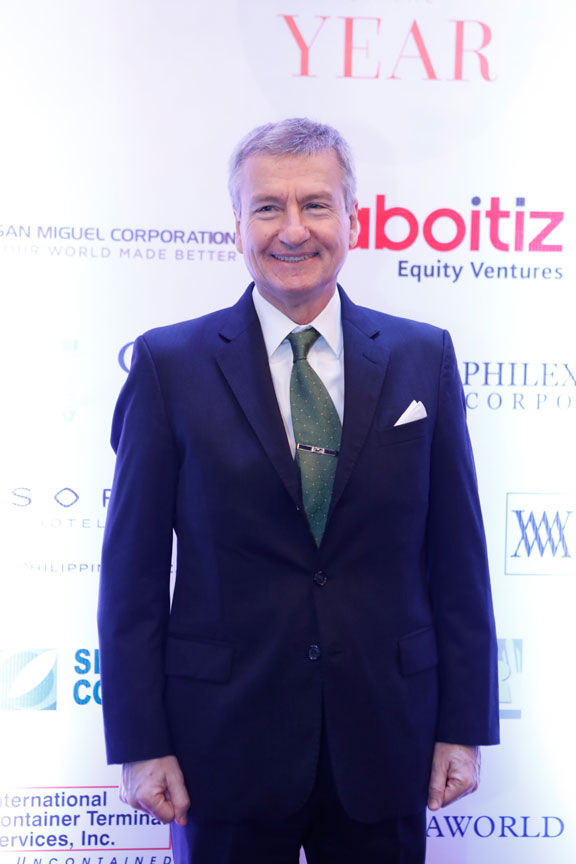 (Argentine Embassy Minister Counselor Guillermo Devoto)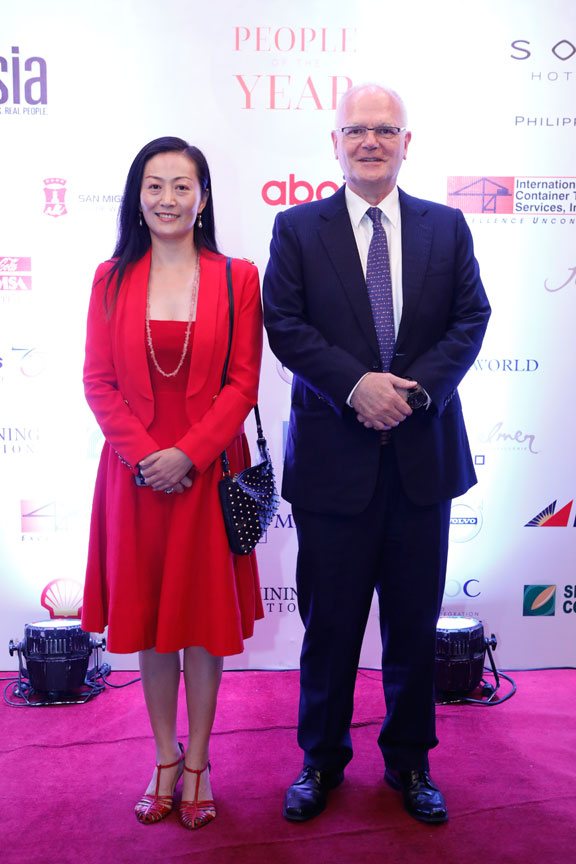 (European Ambassador Franz Jessen and wife Wang Qi)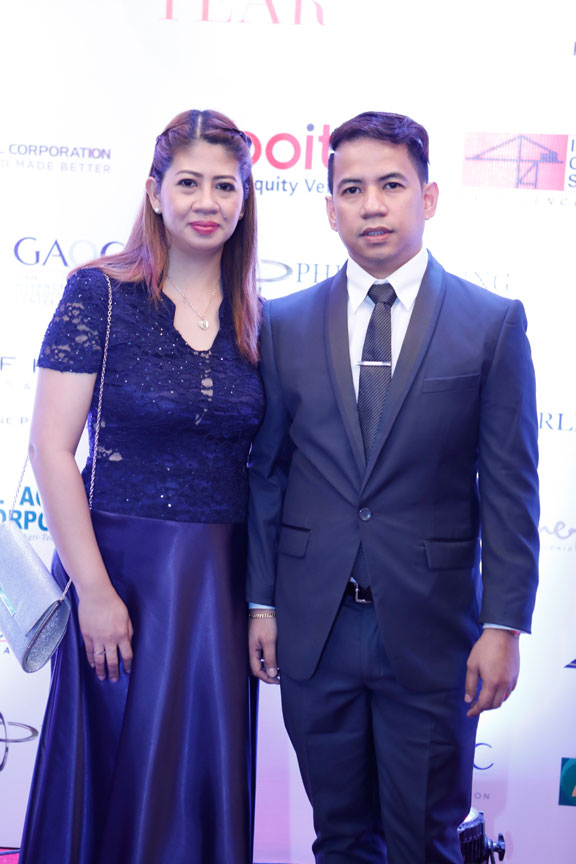 (Ameer Gozos and wife Rose Mayette)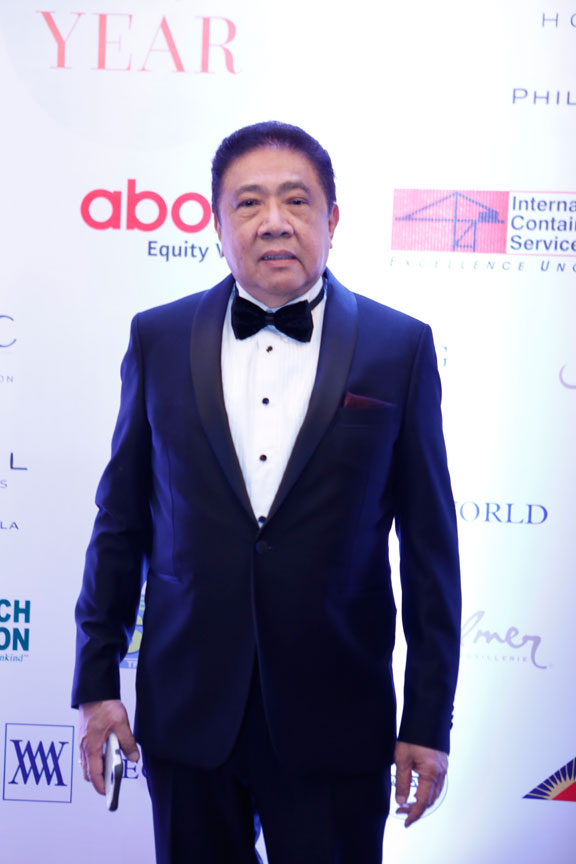 (Tony Tuviera)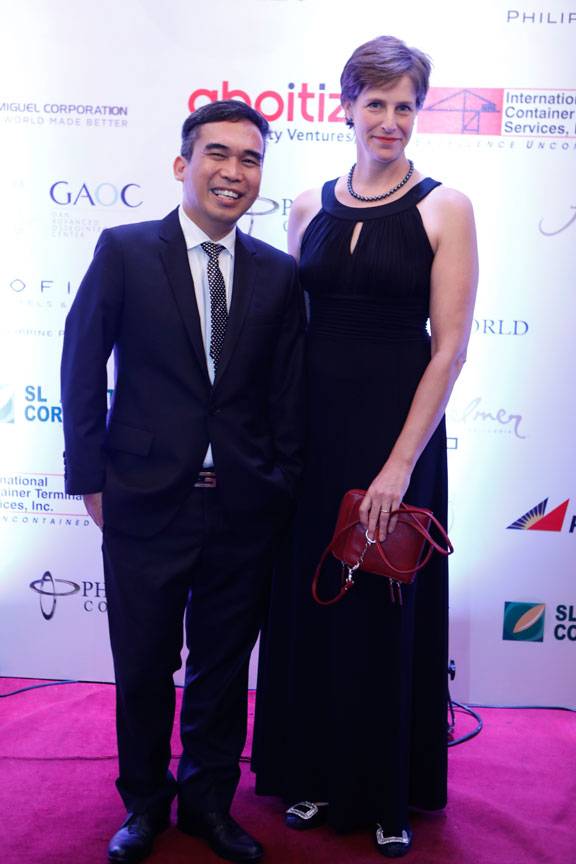 (Büm D. Tenorio and US Embassy Press Attaché Molly Koscina)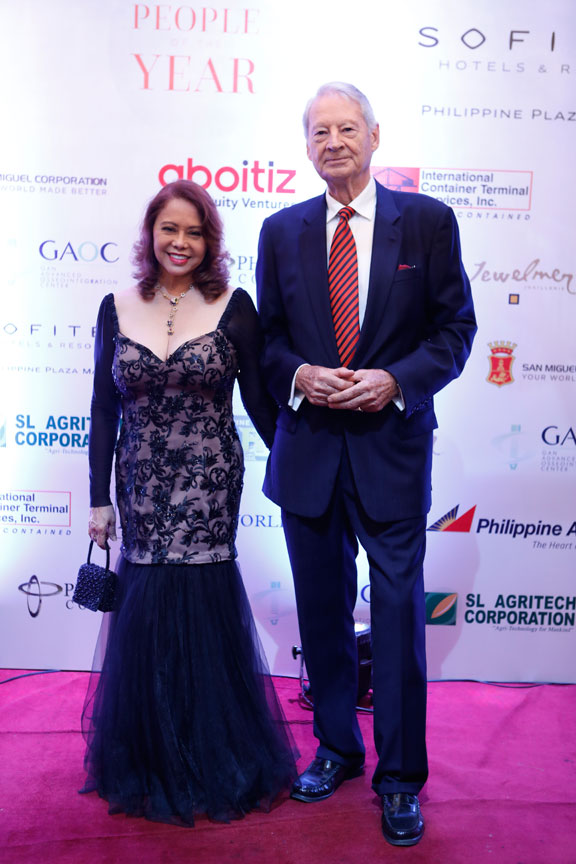 (Beth Victoria and Theo Arnold)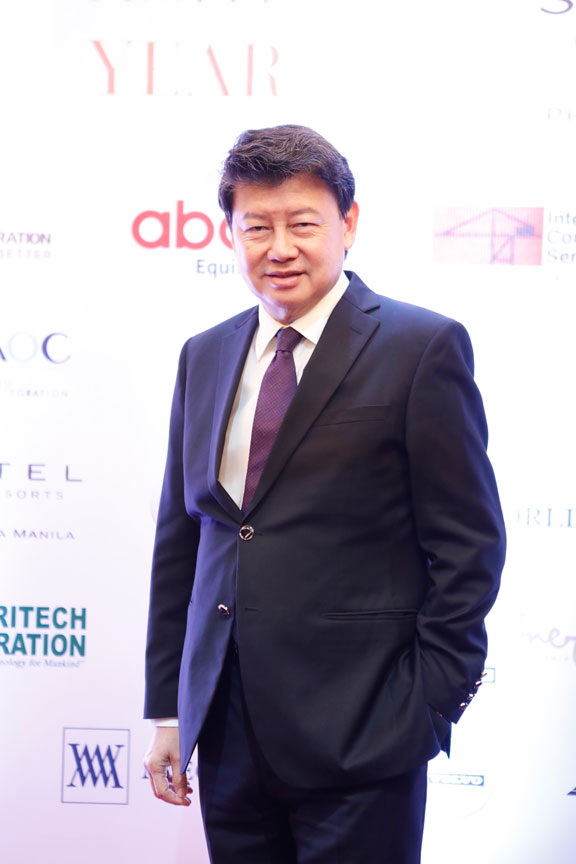 (Dr. Henry Lim Bon Liong)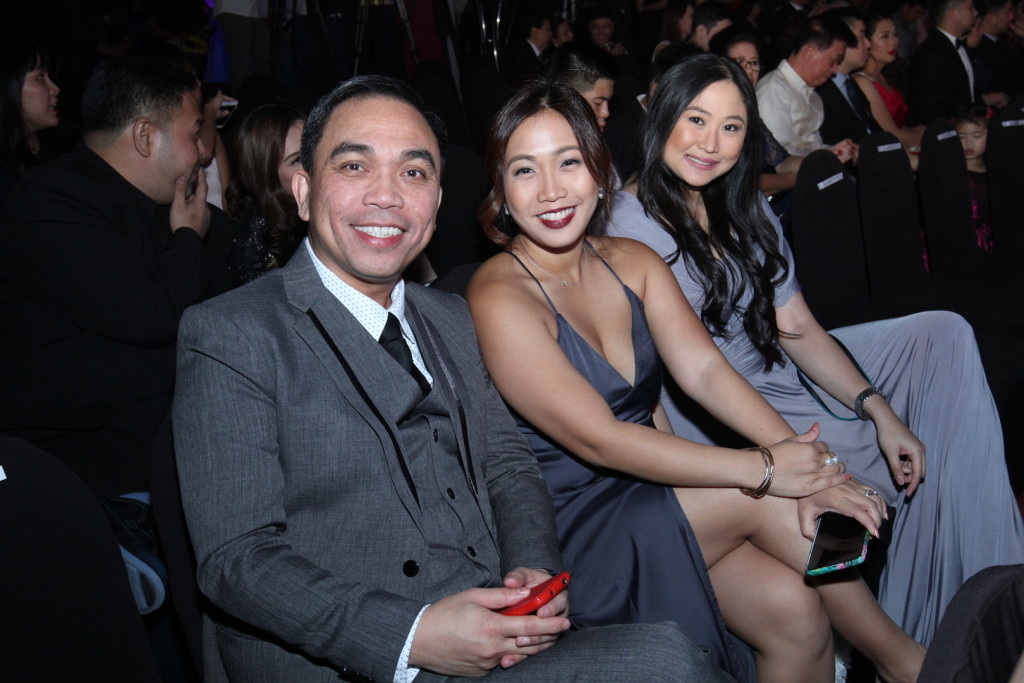 (Pilipinas Shell's Cesar Abaricia, Wella Atayde and Recca Menchavez)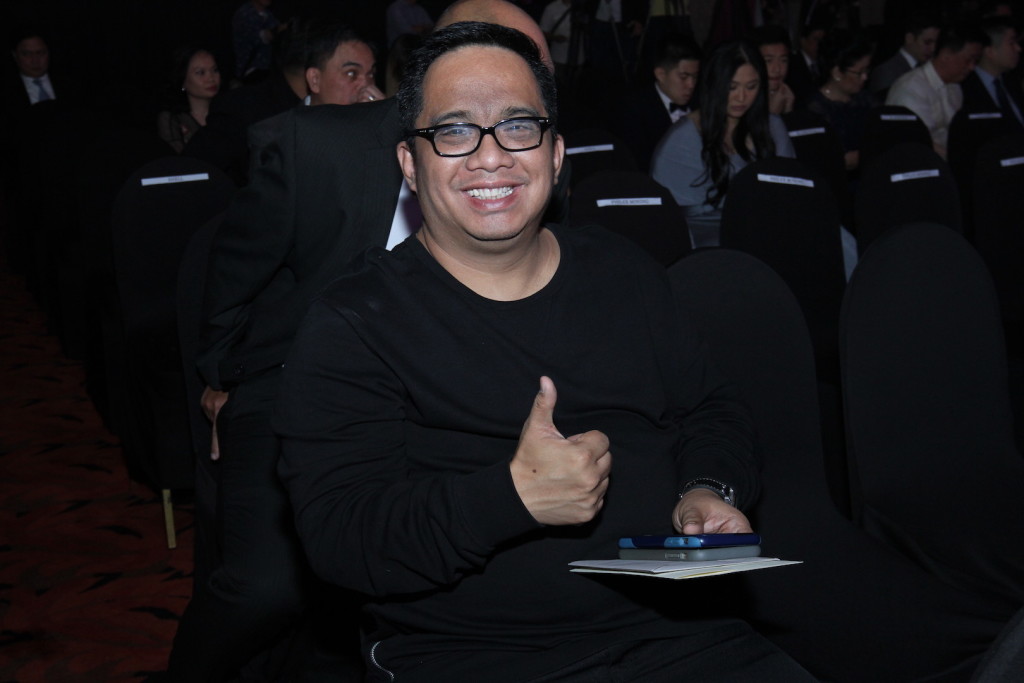 (Noel Ferrer)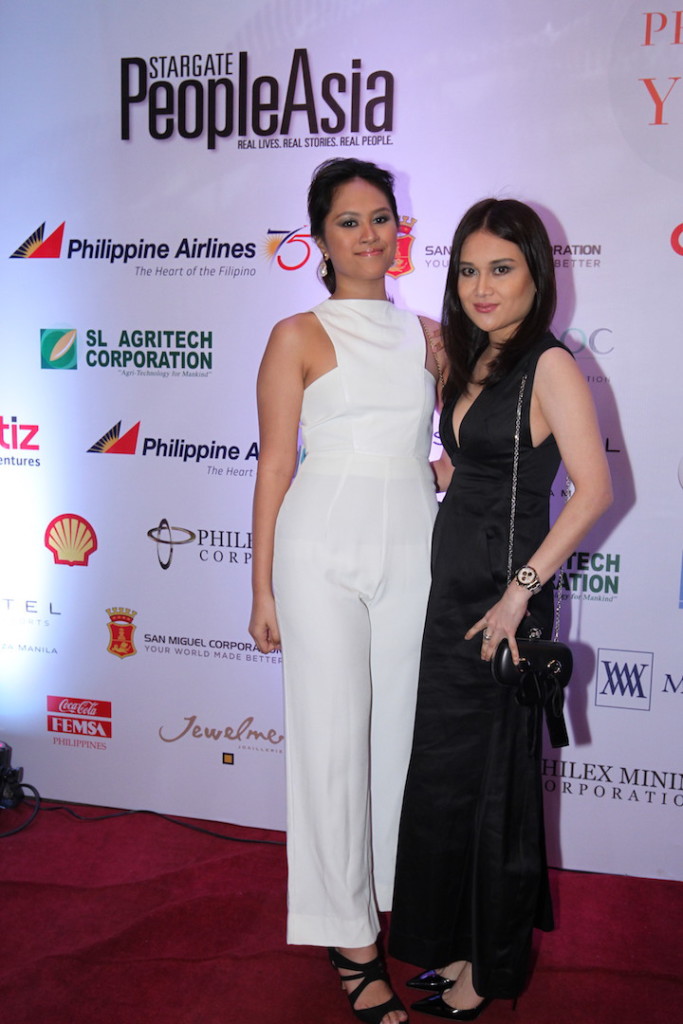 (Alexa Andanar and Anne Aguilar)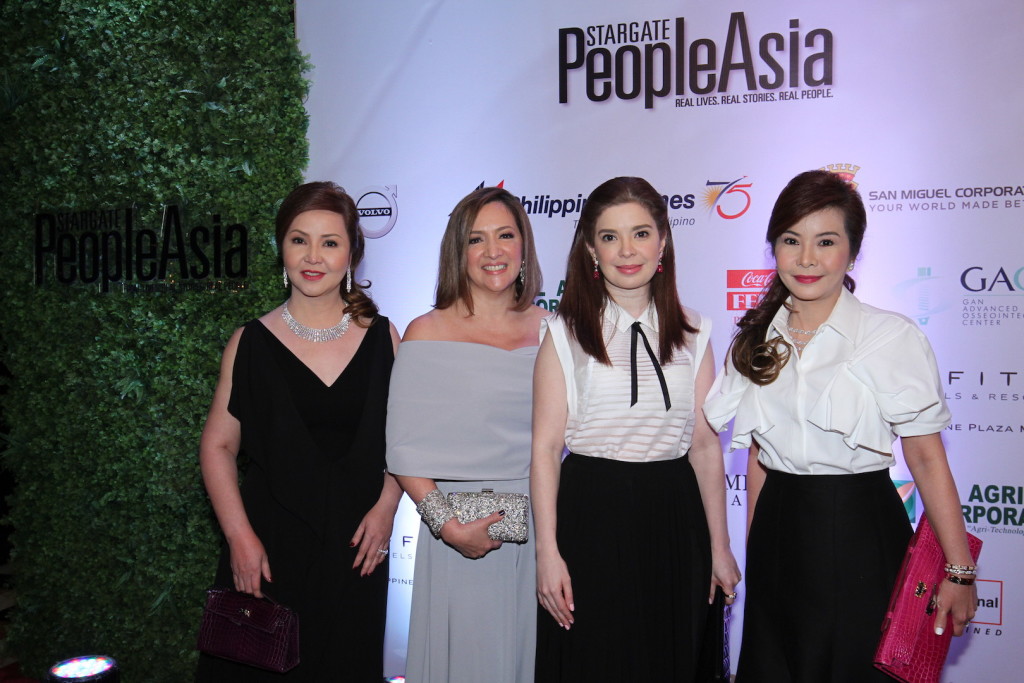 (Small Laude, Marissa Concepcion, Nicole Ortega and Melba Solidum)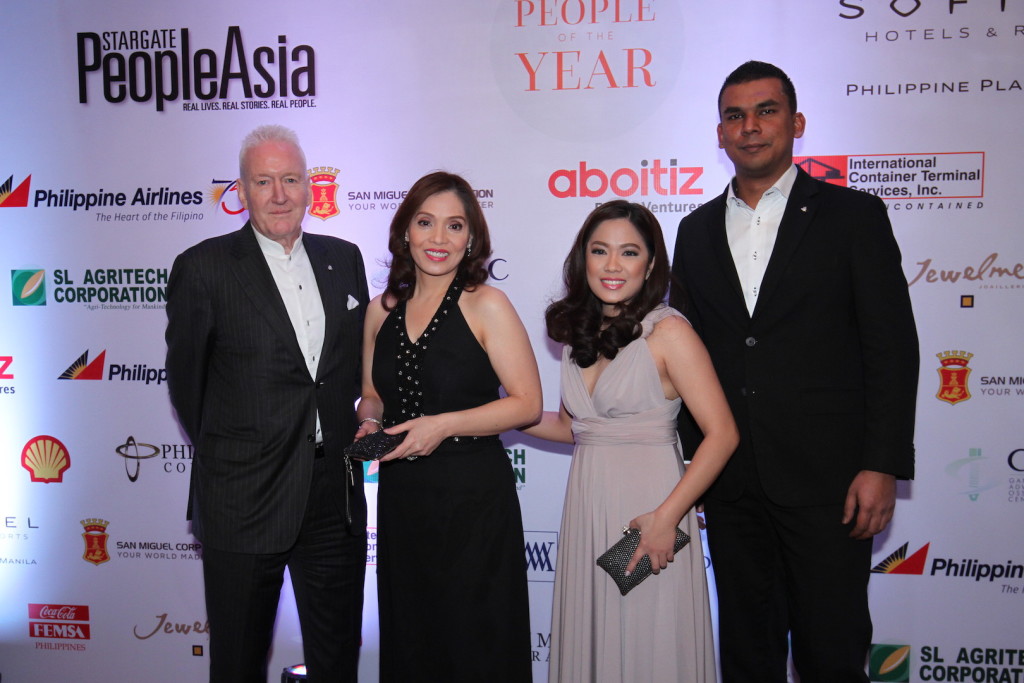 (New World Manila Bay general manager Mark Heywood, director of sales and marketing Jane Paulino, communications officer Joey Silvestre and executive assistant manager Nantha Kumar)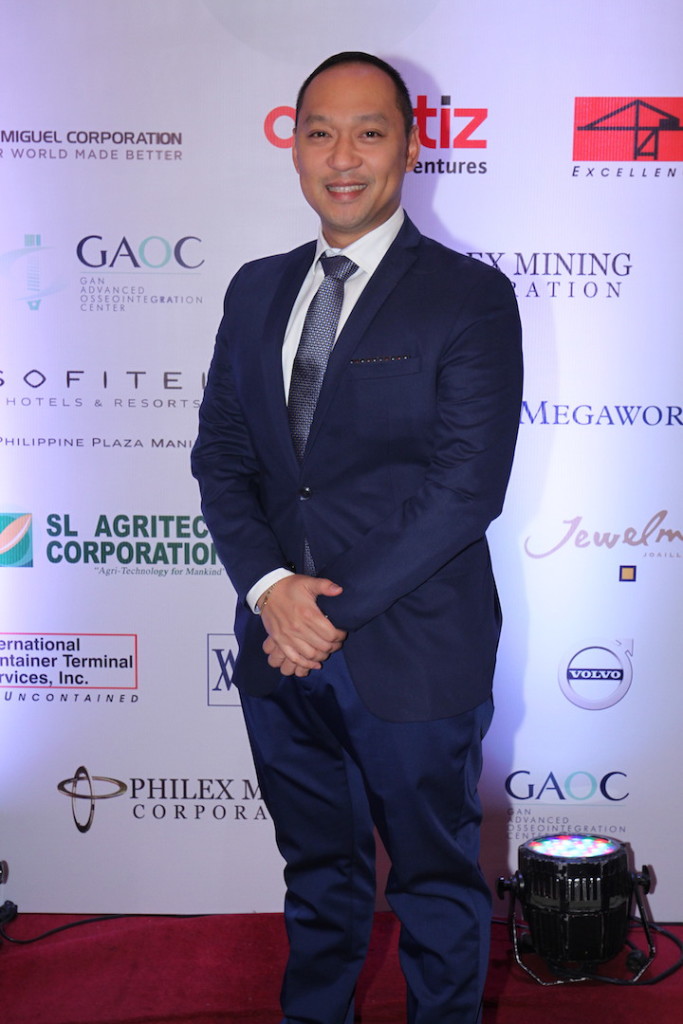 (One Meralco Foundation's Jeff Tarayao)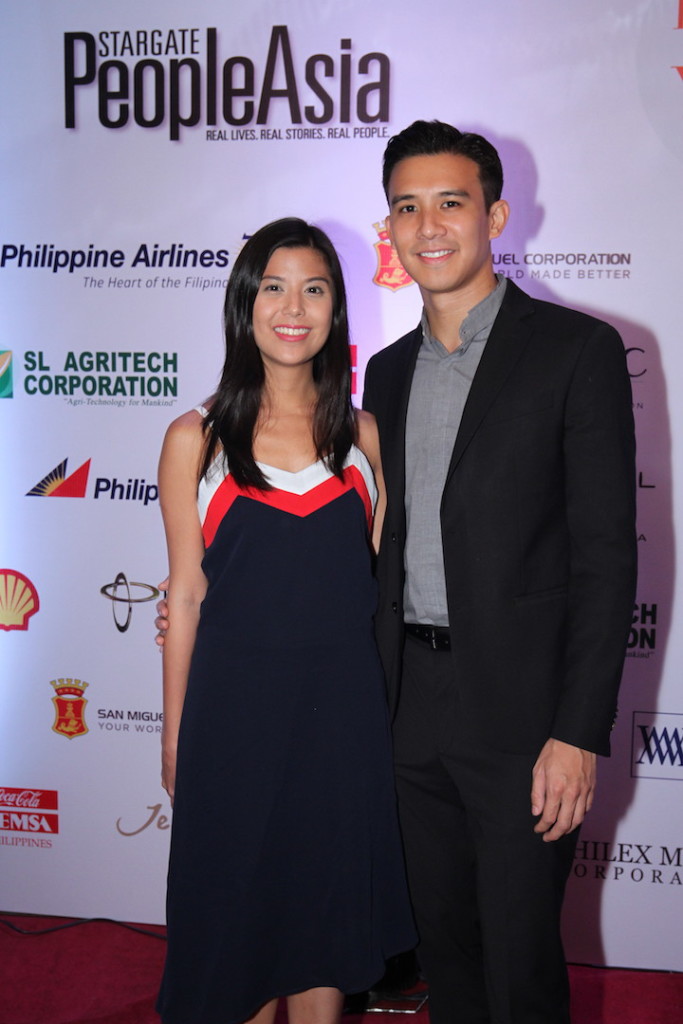 (Nicole Tantoco and Miko de los Reyes)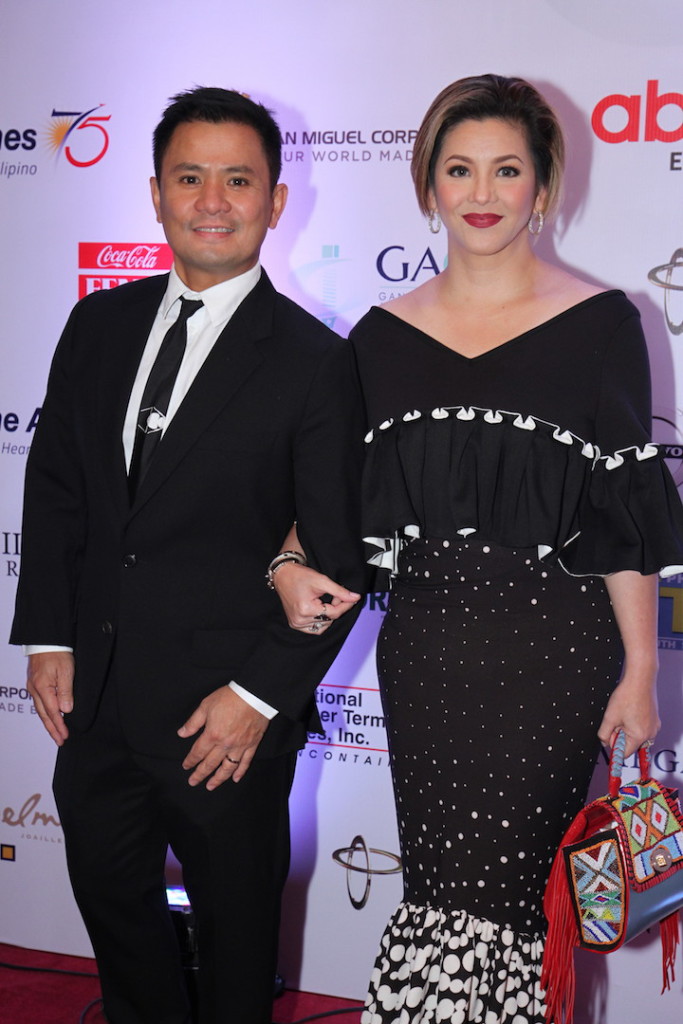 (Ogie Alcasid and Regine Velasquez-Alcasid)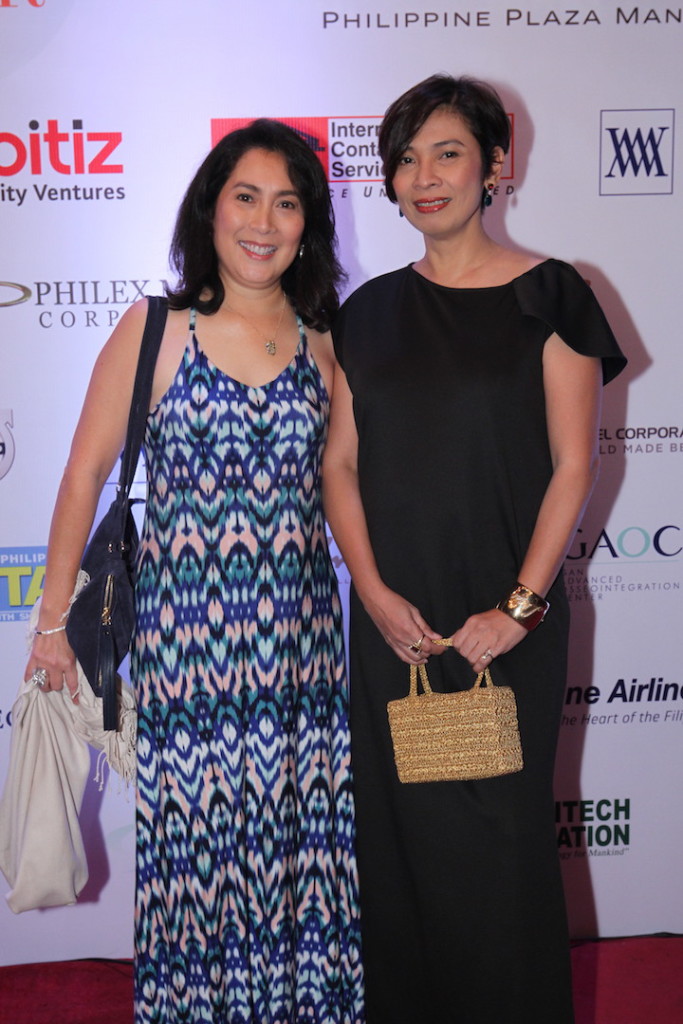 (Andie Recto and Lisa Lorenzo Uy)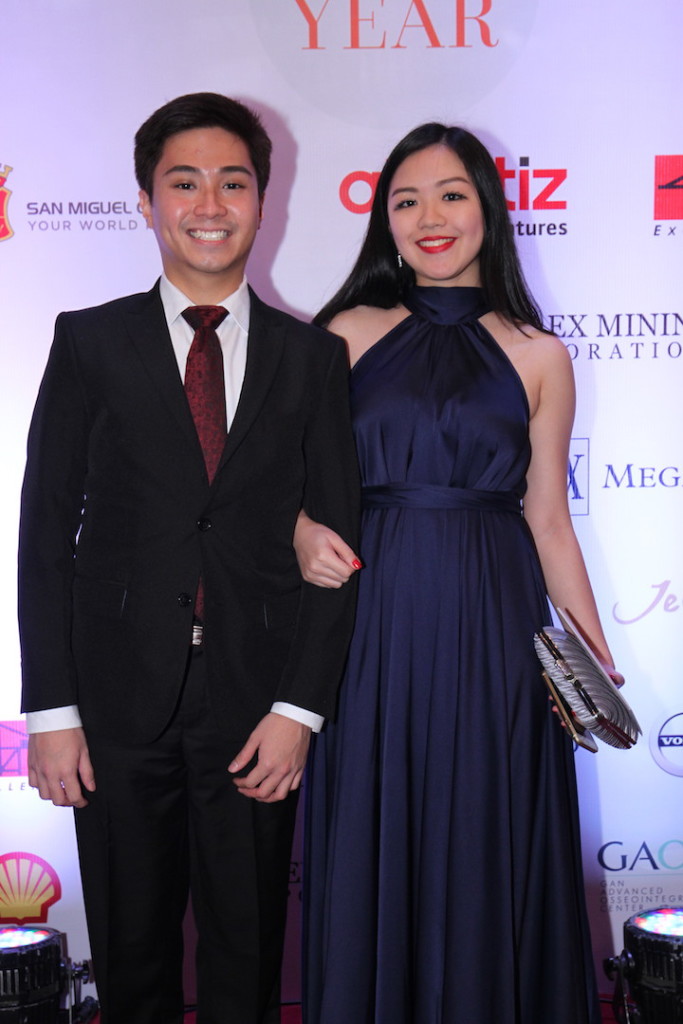 (Coca-Cola FEMSA's Allan Sy and Mikaela Victoria Lopez)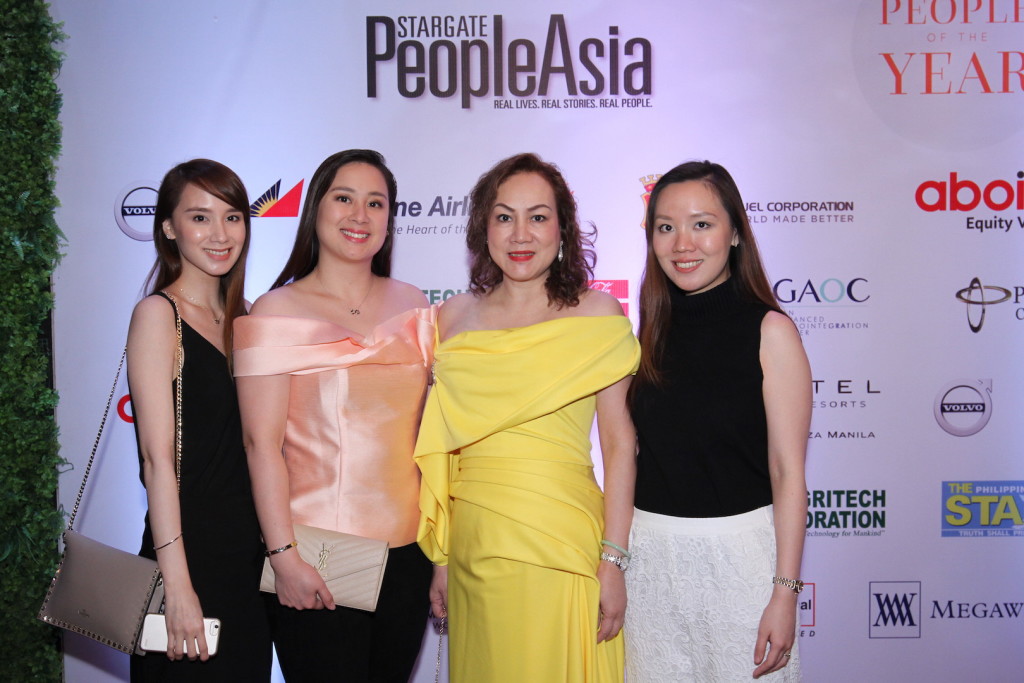 (Pauline Lim, Michelle Gankee, Rita Lim and Hazel Lee-Hok)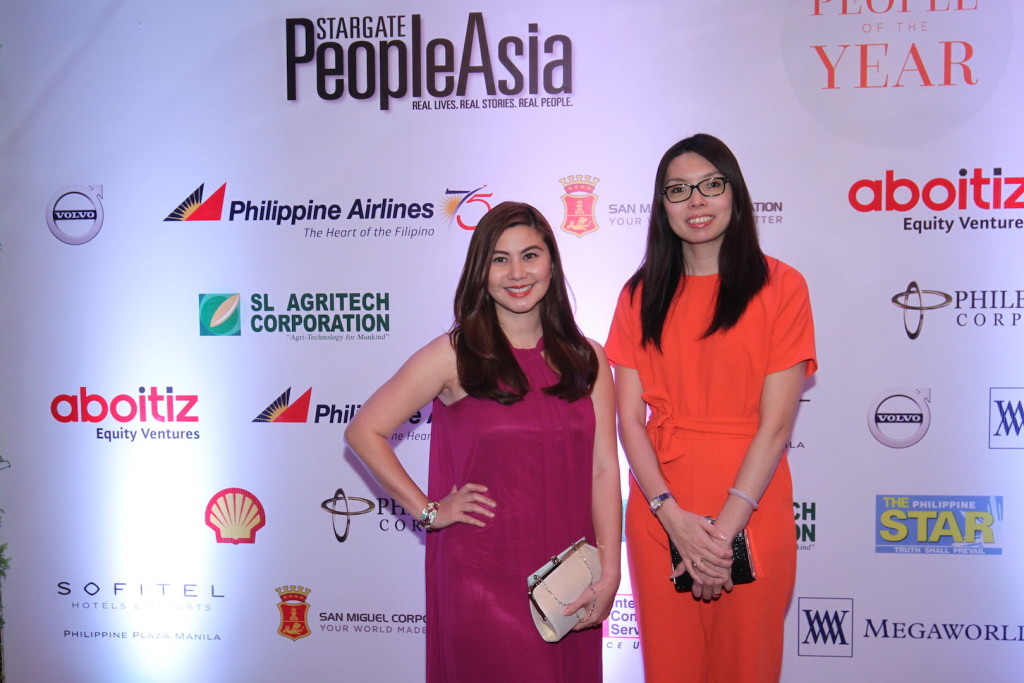 (Singapore Airlines' Aiza Garcia and general manager Carol Ong)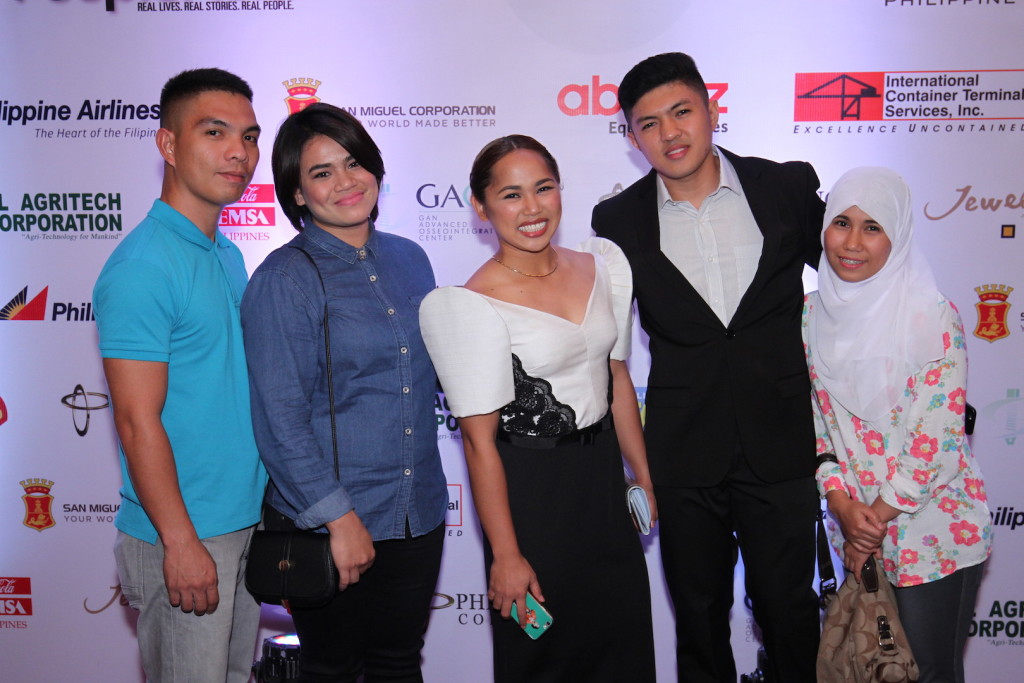 (Jerome Roco, Cleo Jean Florendo, Hidilyn Diaz, Jay Futalan and Jaymie Mendoza)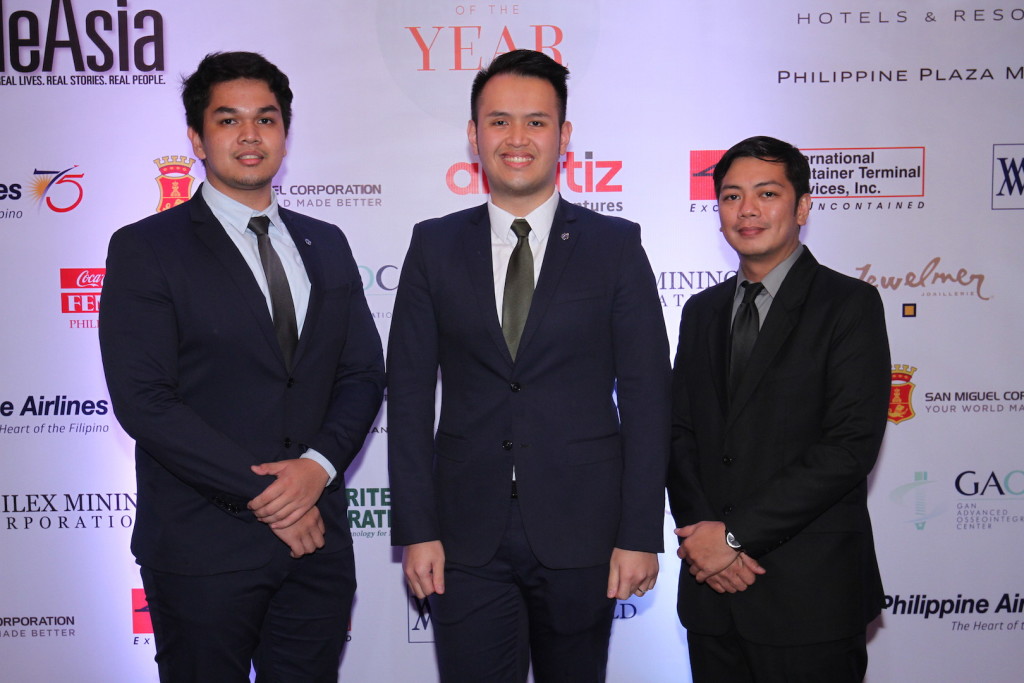 (Volvo's Daryl Cerezo, Chris Yu and Paolo Ella)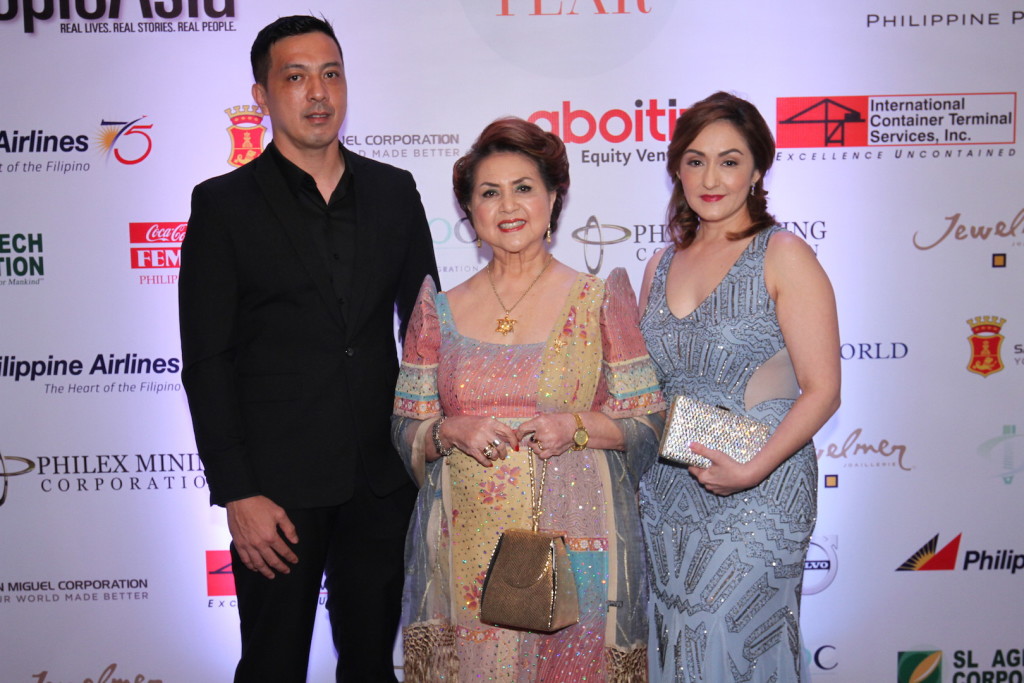 (Jon de Guzman, Dr. Preciosa Soliven and Sara Soliven de Guzman)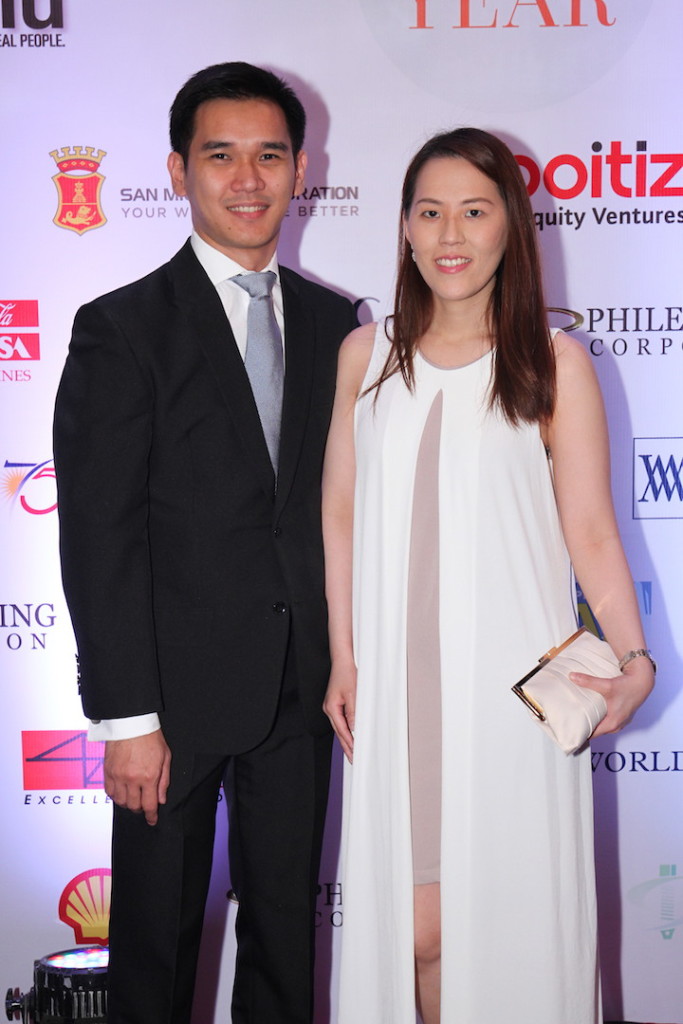 (Gian Carlo Liu and Felix's Krisel Sy Cao Yao)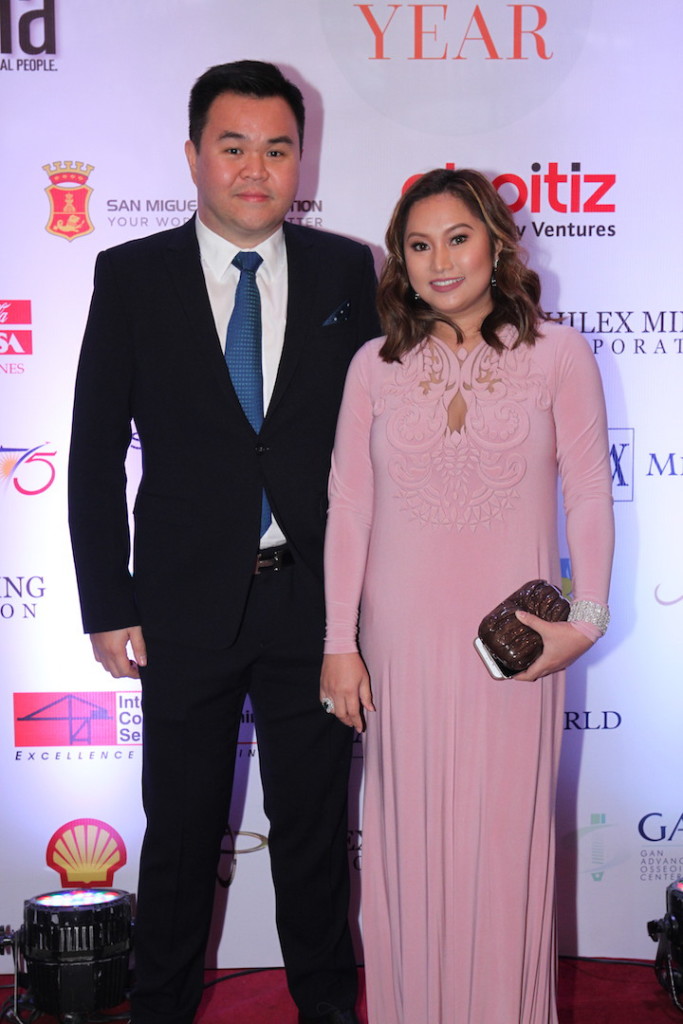 (Maynard Ngu and wife Venus)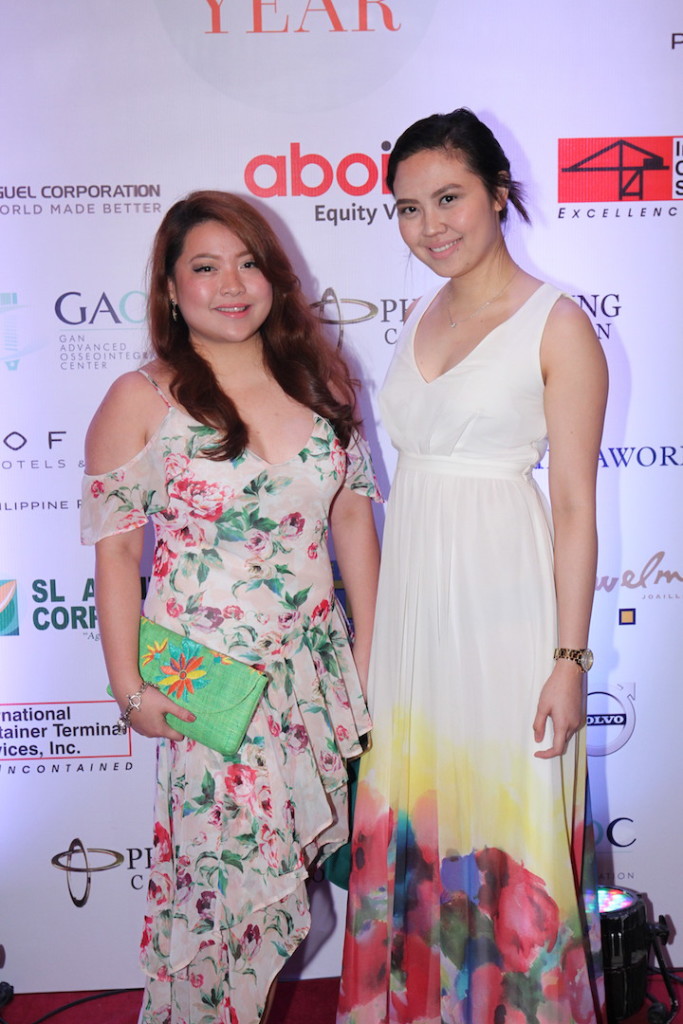 (Uniqlo's Camille Rose Pacis and Chloe Cruz)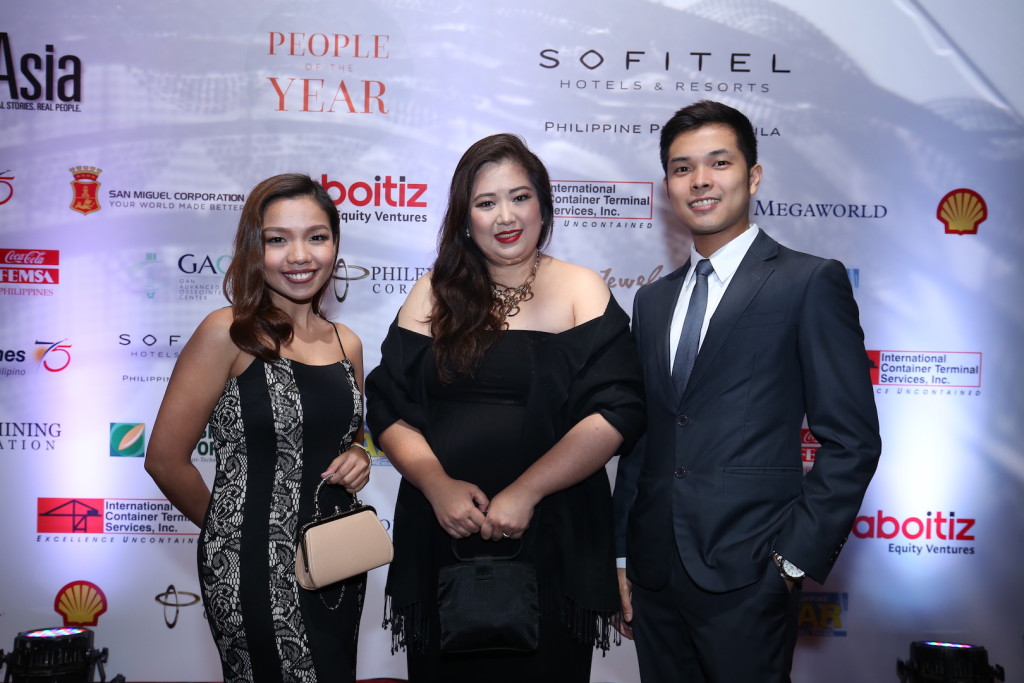 (Manila Diamond Hotel's Abigail Caracas, Melanie Pallorina and JR Intertas)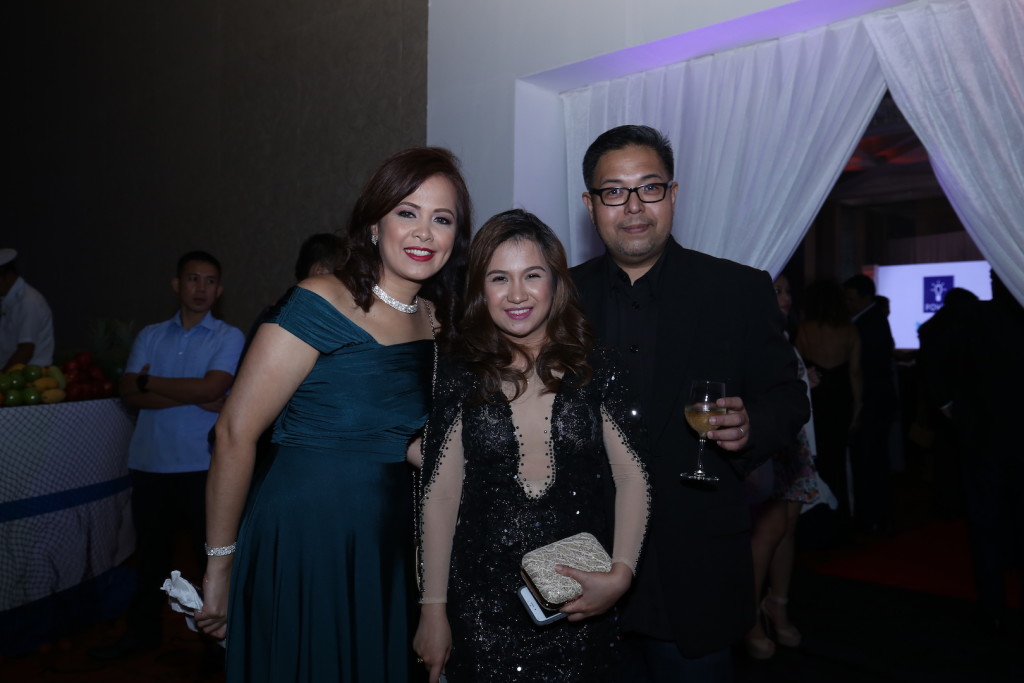 (PeopleAsia's Jannette Velasco with PenserQ's Marge Serrano and Jeff Paulino)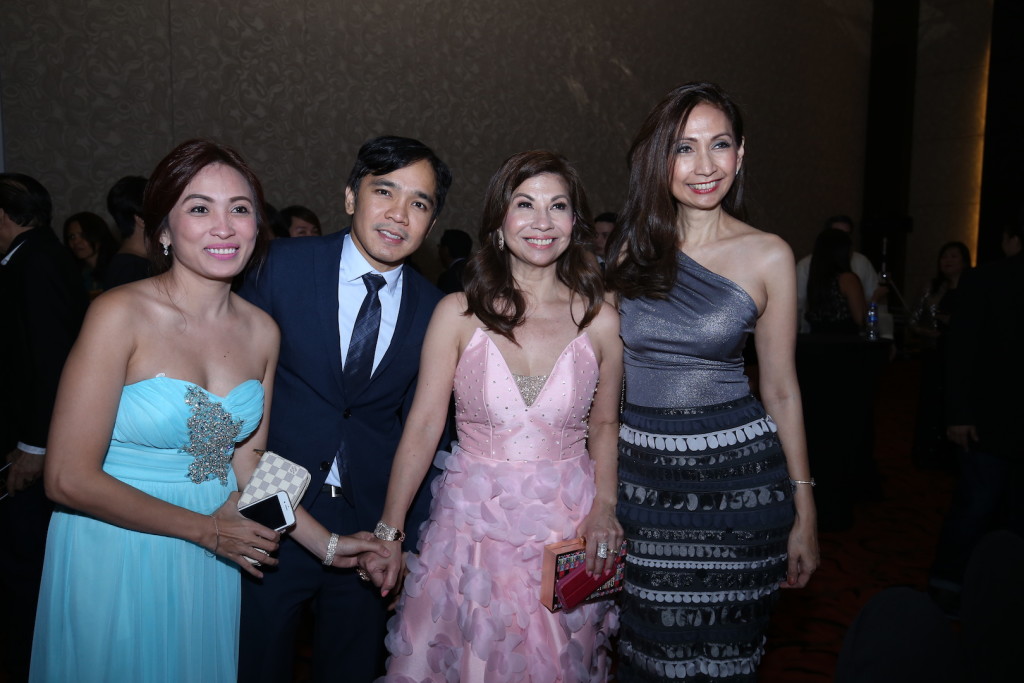 (Facial Care's NJ Torres, Resorts World Manila's Owen Cammayo, Joanne Rae Ramirez and SSI's Malu Francisco)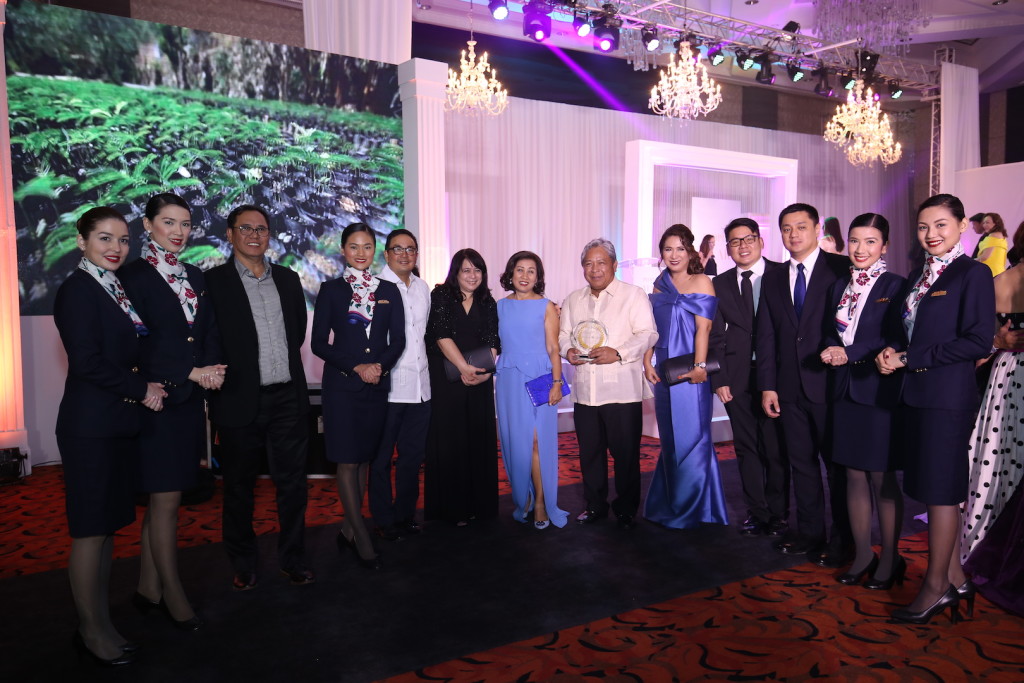 (Bonifacio Sam, PAL Express president; Nikki Gozon, PAL  senior VP for airline operations; Pinky Custodio, PAL manager for activation; Joji Bautista; Jimmy Bautista, PAL President and COO; Ria Domingo, PAL VP for marketing; Kit Javier, PAL manager for marketing partnerships and alliances; Bud Britanico, PAL VP for in-flight services department joined by PAL cabin crew)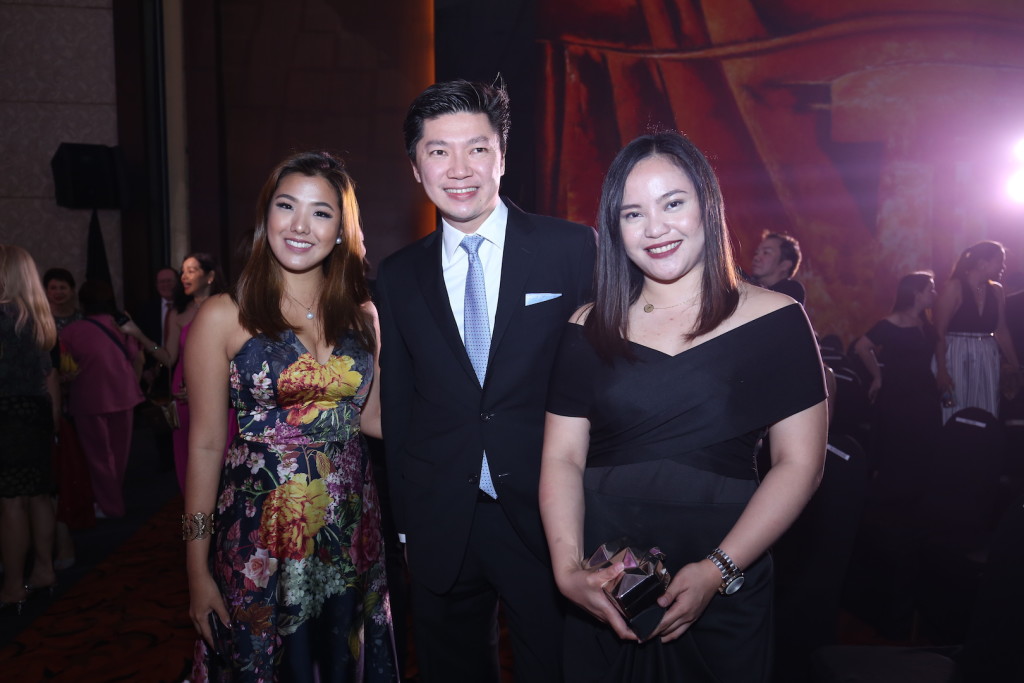 (Dr. Alexis Go with Dr. Steve Mark Gan and Tahnee Francisco)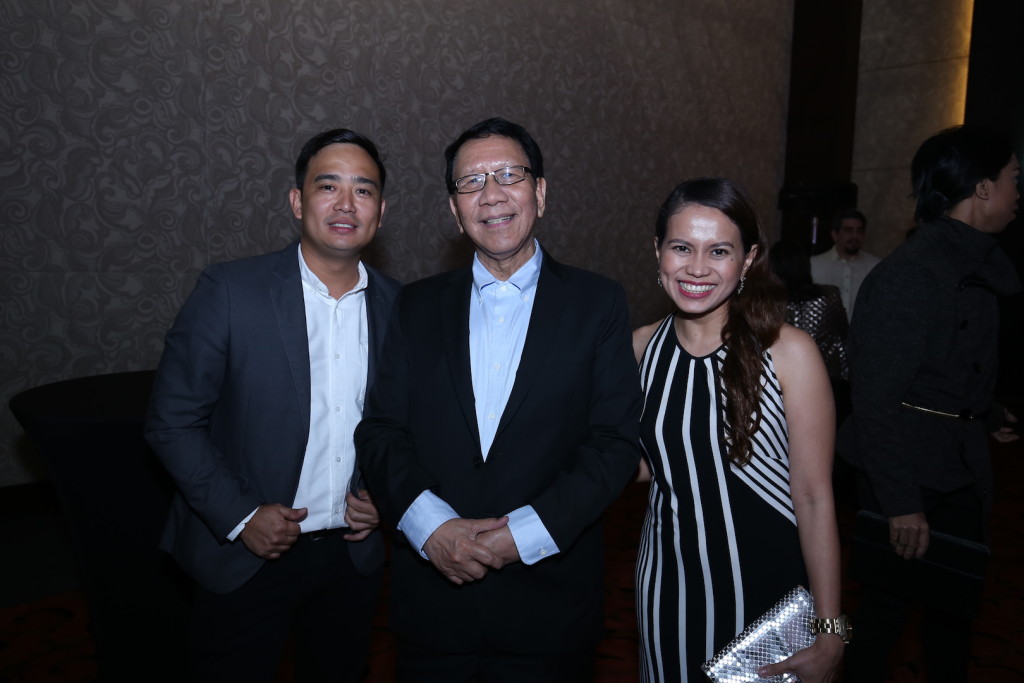 (Renjie Tolentino, Edd Fuentes and Therese Iglesias)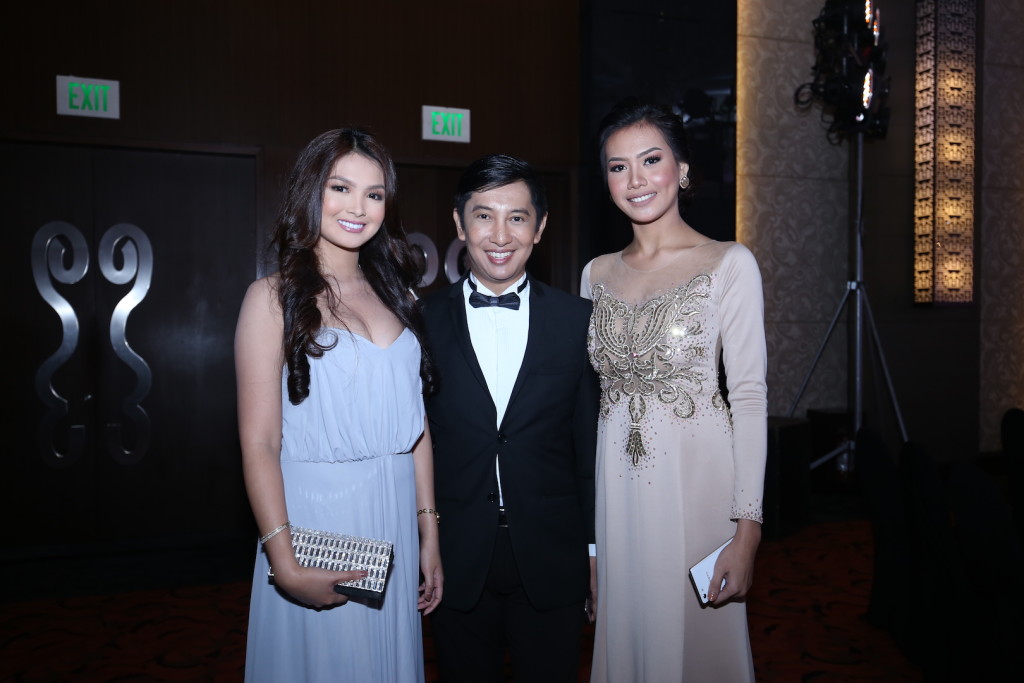 (Samantha Acosta, Joee Guillas and Joanna Intal)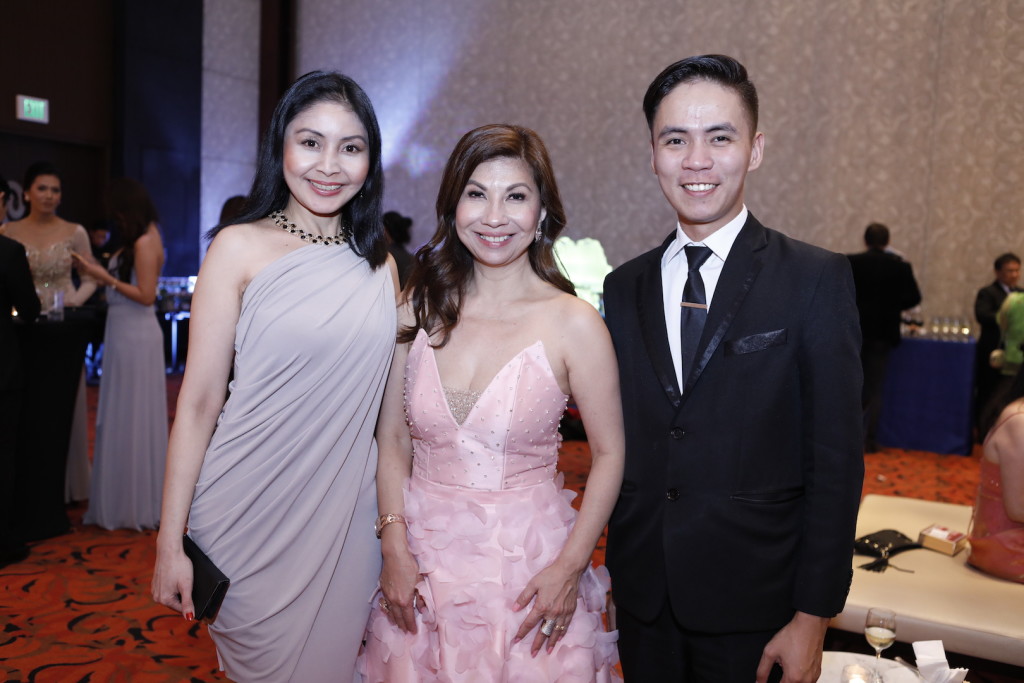 (City of Dreams' Romina Gervacio, Joanne Rae Ramirez and Amba Marcos)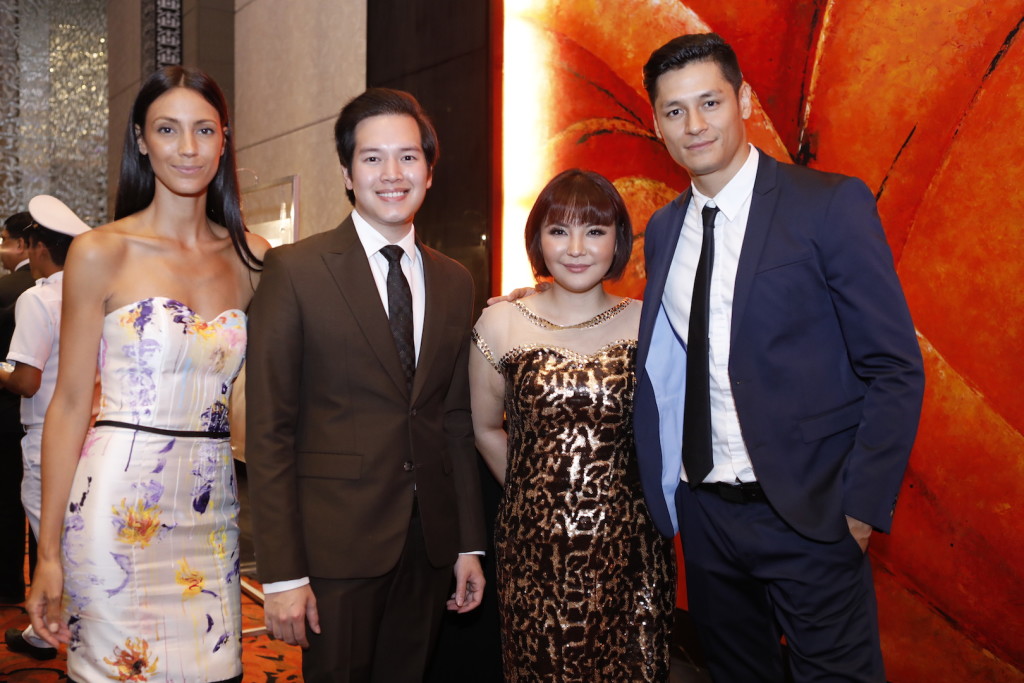 (Fatima Rabago, Henann's Karl Chusuey, Monica Araneta Tiosejo and Hideo Muraoka)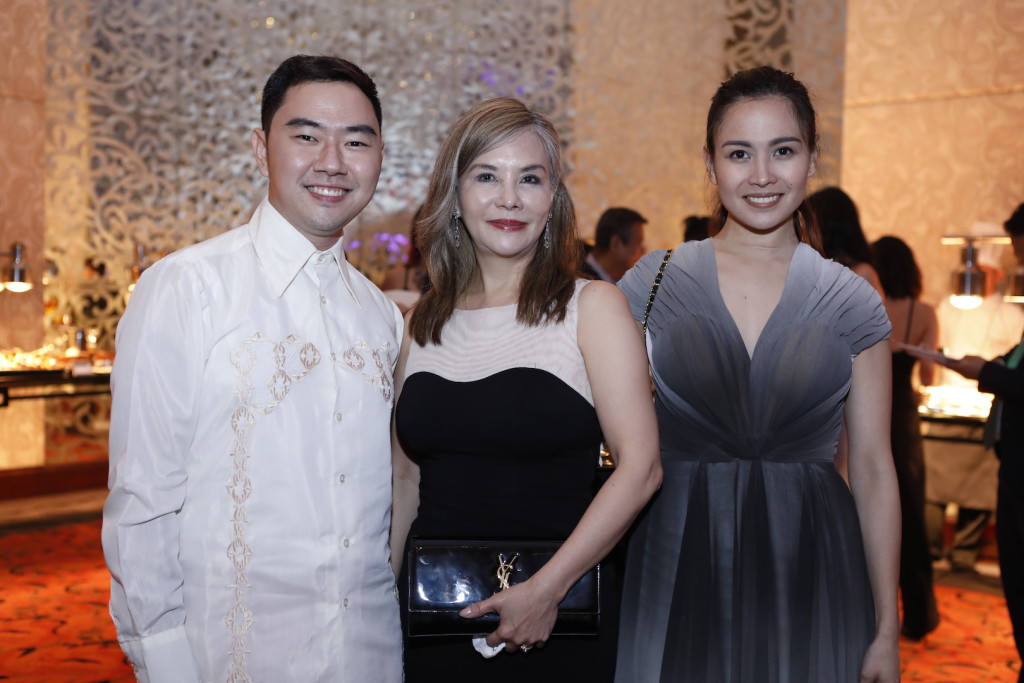 (Tedrick Yao, Dr. Cecilia Bernad and May Bernad)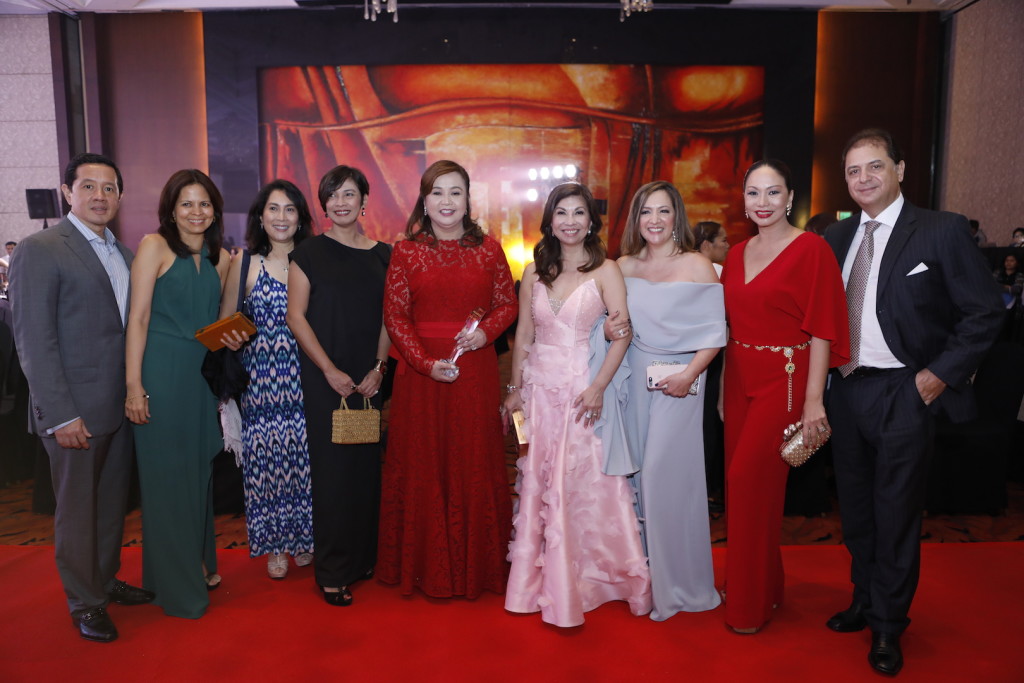 (Kevin and Rose Anne Belmonte, Andie Recto and Lisa Lorenzo Uy, Alice Eduardo, Joanne Rae Ramirez and Marissa Concepcion with Ambassador Massimo Roscigno and wife Agnes)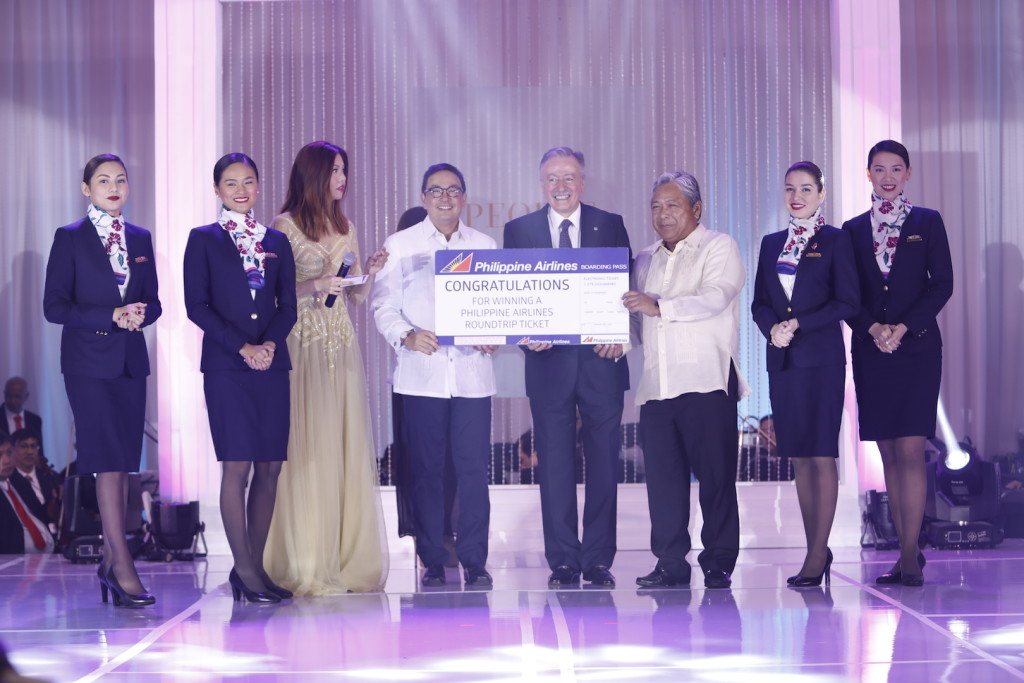 (Pepe Rodriguez receives a raffle prize with Bianca Valerio, Philippine Airlines' Nikki Gozon, Jimmy Bautista and PAL cabin crew)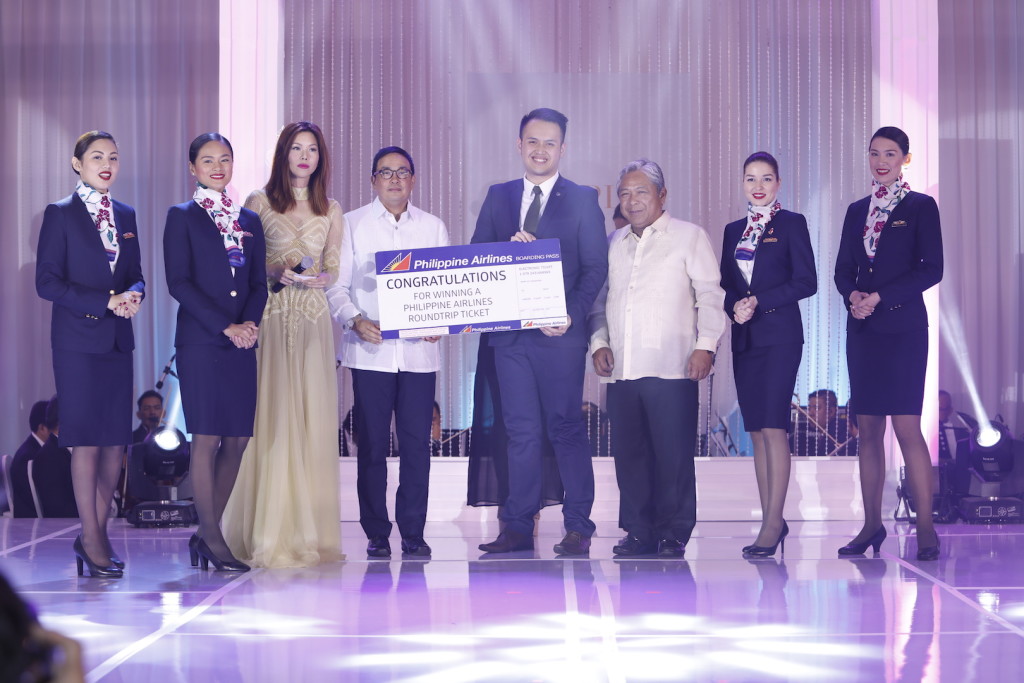 (Volvo's Chris Yu, another PAL raffle winner, flanked by Bianca Valerio, Philippine Airlines' Nikki Gozon, Jimmy Bautista and PAL cabin crew)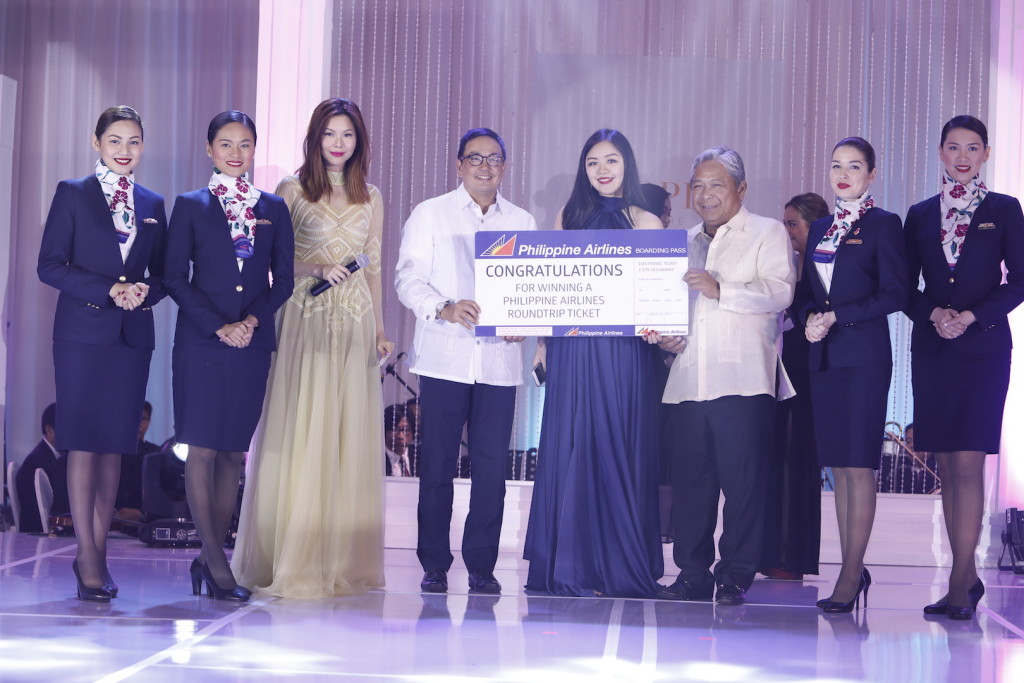 (Coca-Cola FEMSA's Mikaela Victoria Lopez is presented her prize and accompanied Bianca Valerio, Philippine Airlines' Nikki Gozon, Jimmy Bautista and PAL cabin crew)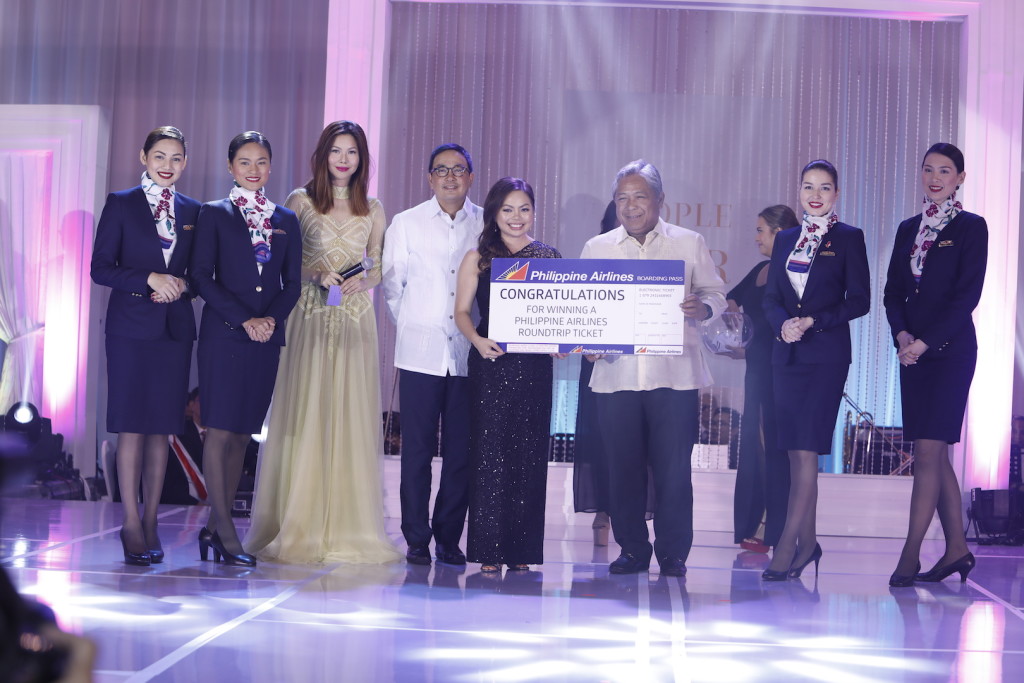 (Sofitel's Yasmine Hidalgo accompanied by Bianca Valerio, Philippine Airlines' Nikki Gozon, Jimmy Bautista and PAL cabin crew as she receives her PAL raffle prize)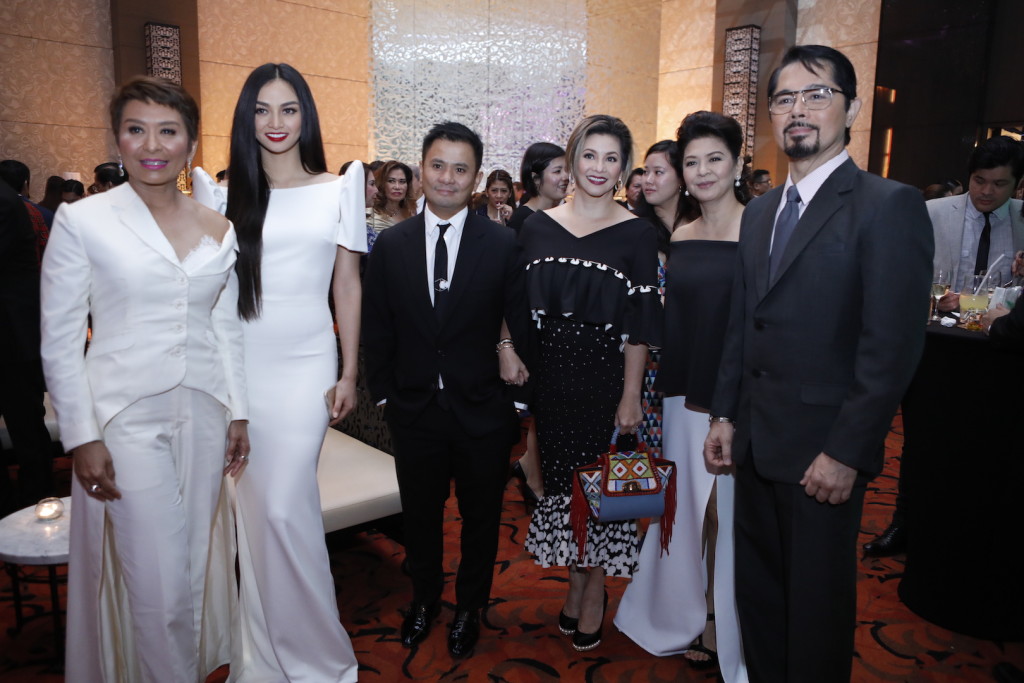 (Ces Oreña-Drilon, Miss International 2016 Kylie Verzosa, Ogie Alcasid, Regine Velasquez-Alcasid, Sandy Andolong and Christopher de Leon)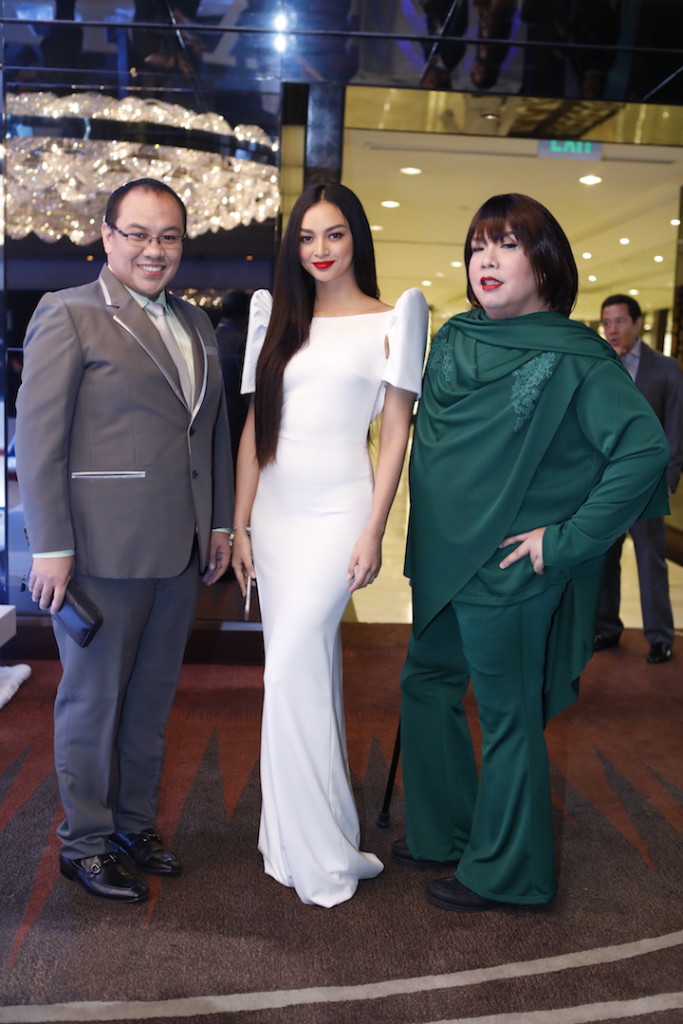 (PeopleAsia's Ron Ryan Bugis and Greggy V. Vera Cruz with Miss International 2016 Kylie Verzosa)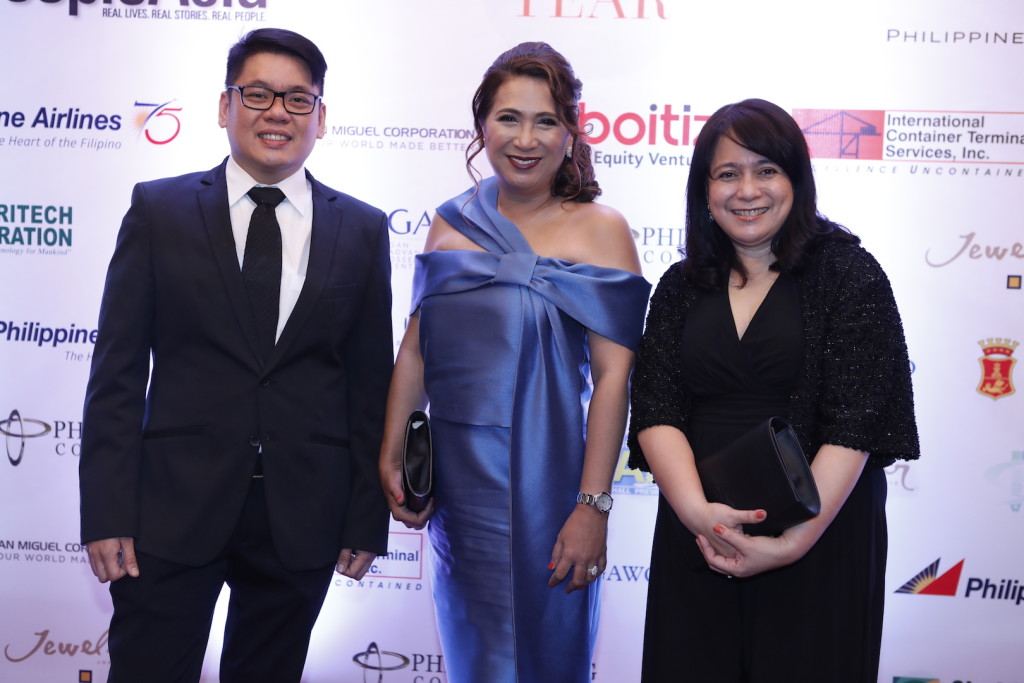 (Philippine Airlines' Kit Javier, Ria Domingo and Pinky Custodio)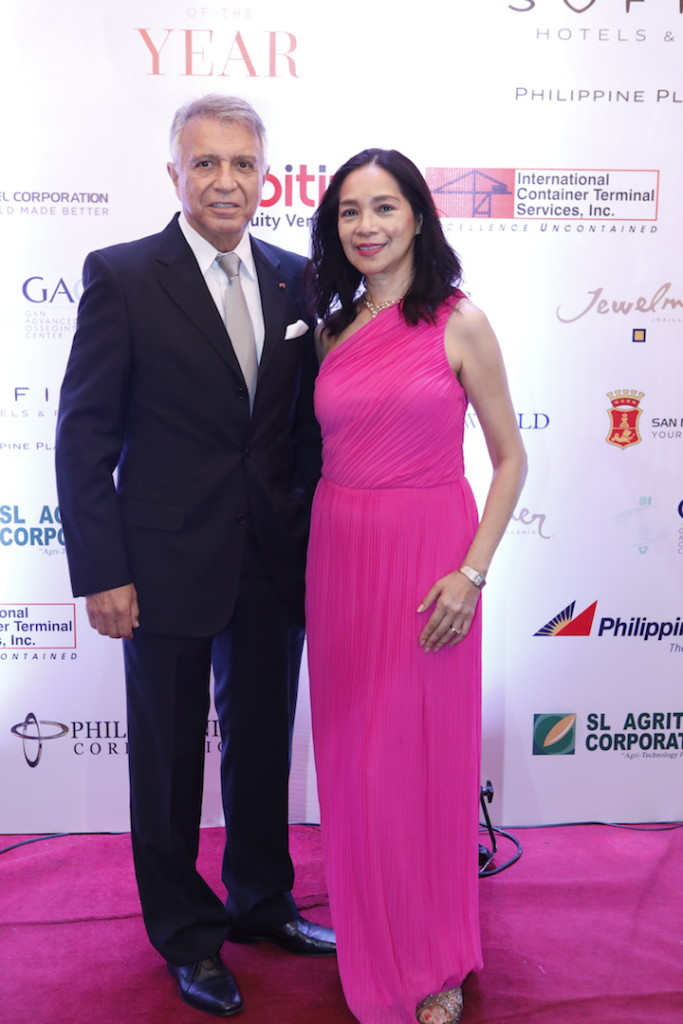 (Miguel Realmonte and Marivic Rufino)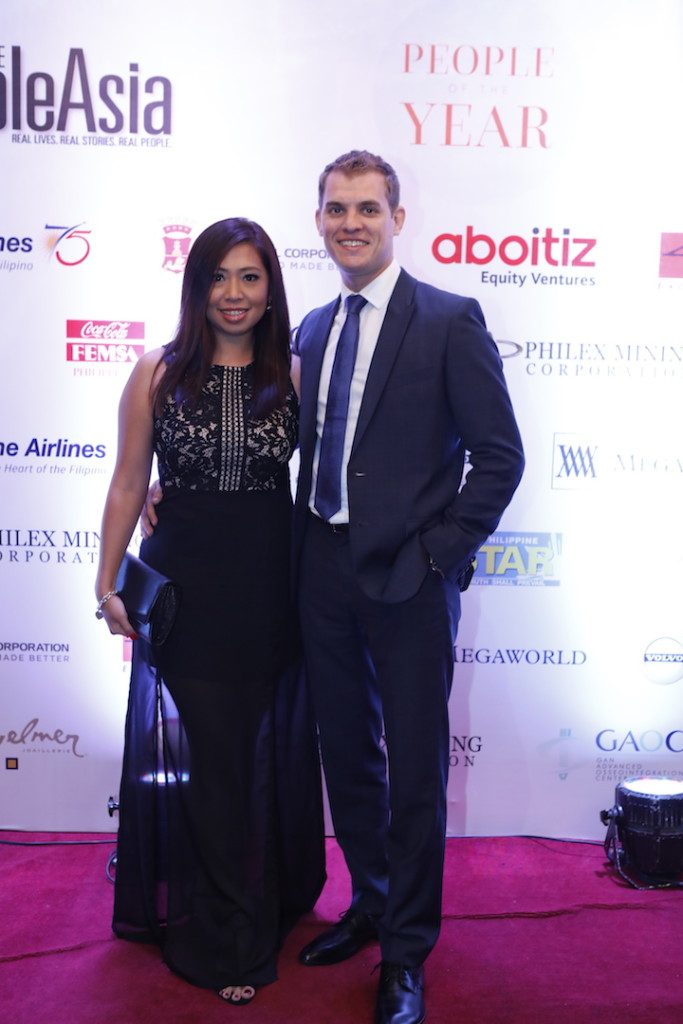 (Kitz Congmon and Airbus Helicopter's Jussi Hoikka)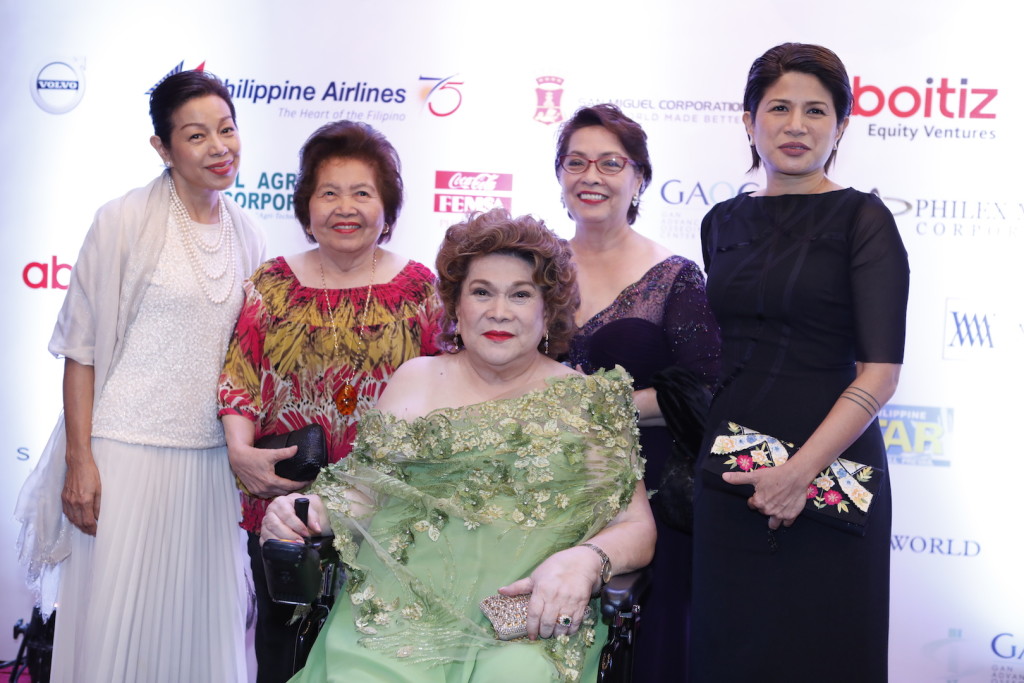 (Lynnie Laurel Castillo, Nita Laurel Yupangco, Celia Diaz Laurel, Tessie Diaz Piccio and Iwi Laurel)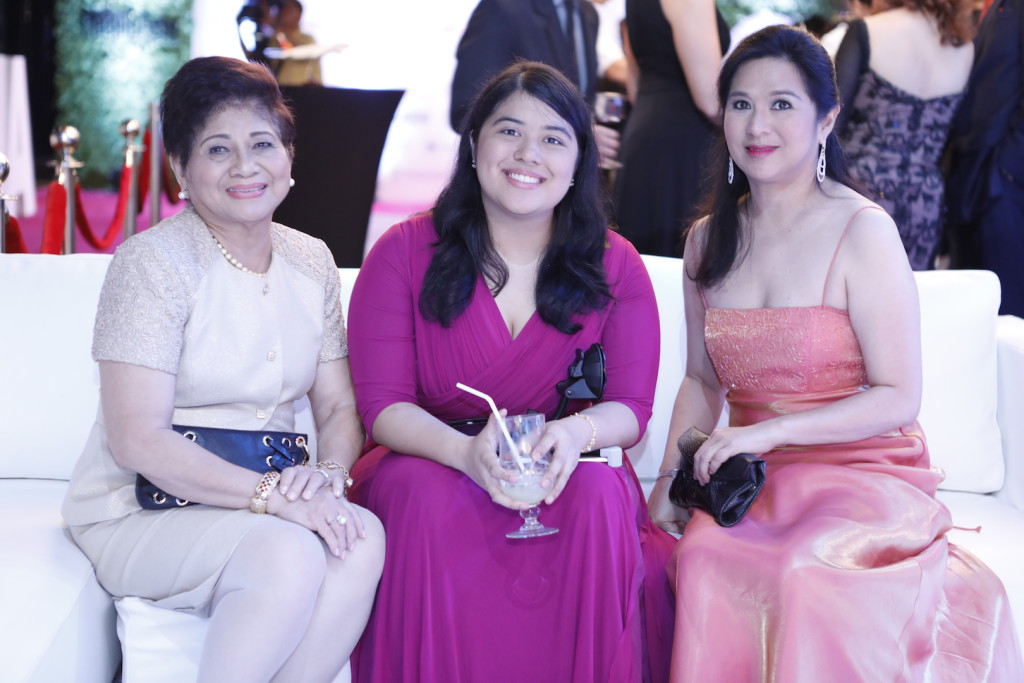 (Sonia Mayor, PeopleAsia's Isabella Olivares and Christine Dayrit)