These days, it's not enough to simply verbalize your support for environmental causes. You have to walk the talk, or in this case, eat to prove your point!
This week, the Philippines is celebrating Sustainable Seafood Week — a multi-faceted event that invites Filipinos to better understand the global concerns of overfishing, its effect on marine ecosystems and ultimately, on life itself.
New World Makati Hotel shows its support for and solidarity with this movement by expertly preparing dishes using sustainably sourced seafood in their all day dining restaurant, Café 1228.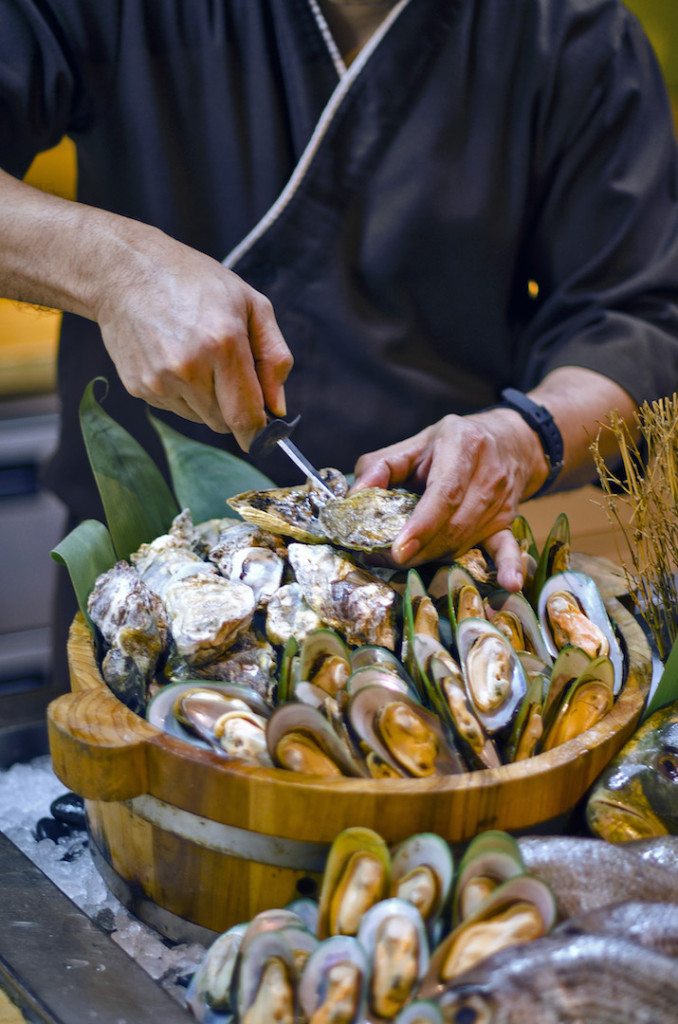 (Sustainable seafood week at New World Makati)
"It's vital to participate in this movement.  We see it as part of our responsibility as a major player in the hospitality industry to spread the word of the importance of using sustainable, harvested seafood and environmentally friendly fishing practices," says Farid Schoucair, general manager of New World Makati Hotel.
The experience shows guests that participation in the sustainable seafood movement doesn't mean abstinence from delicious seafood. Rather, it requires them to develop a sharper sense of environmental consciousness, to live out their advocacies, concretely.
Café 1228's special sustainable seafood week offerings include tuna, mahi-mahi and mackerel dishes among many others, all fairly sourced from abundant fishing grounds.
Weekday lunch can be enjoyed for P1,999, weekend brunch for P2,299 and dinner for P2,399 per person until Feb. 26, Sunday. For reservations, please call (02) 811 6888 extension 3388 and ask for Yhe.