Rom Villaseran has been called "one of the art world's best-kept secrets."
An artist since childhood, Villaseran began his visual journey by bringing to life his perspective of the world — mystifying dream-like landscapes and surreal creatures dance together in his visions, oftentimes bending the rules of reality and convincing onlookers that his painted creations were only made possible through visits to other times and spaces.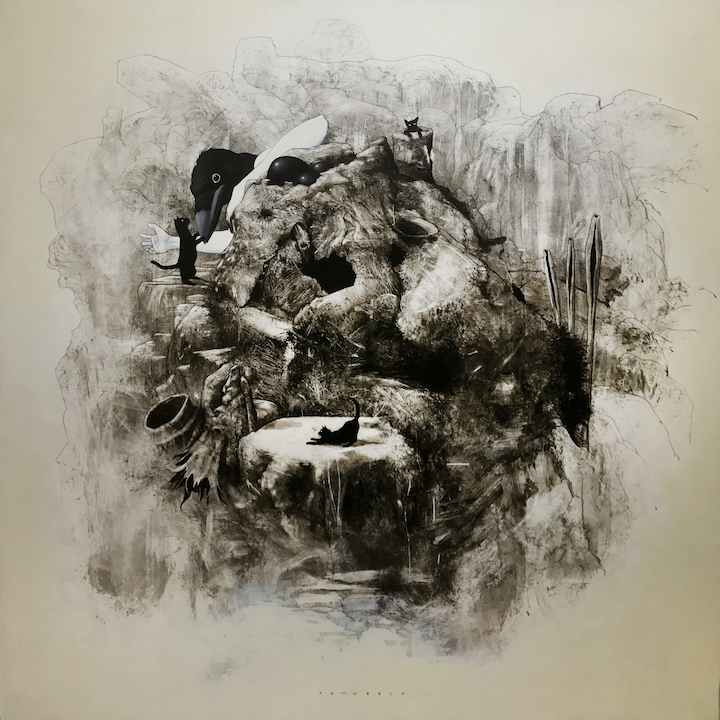 (Pusang Itim)
Many of his artworks begin with watered-down acrylic being swept randomly across a horizontally flat canvas. As the water evaporates, pigments leave behind secrets in aquatic residue that Villaseran translates for his audience.
He is a master at hiding details in plain sight and obscuring stories in patterns, sometimes requiring the imagination of viewers to flip a painting upside down in their own minds for the art to reveal its true self.
Many an art gallery in the Philippines and overseas in Japan, Indonesia, Singapore and the United States have picked up on his undeniable talent, resulting in the kind of critical acclaim that legions of artists go their whole lives searching for but never fully realize.
But few have realized that the twins of success and stress had unleashed other things in this already deeply emotional artist — feelings, thoughts and behaviors which were later on diagnosed as experiences of an individual with Bipolar Disorder.
Violent swings from manic and depressive states made it difficult for Villaseran to function and concentrate, and so he shifted his artistic focus to a different subject in an attempt to calm the restlessness — his wife, Kara.
The resulting painting called Sibol is a striking black and white piece punctuated by bright yellow bumblebees and a single flower was to become the catalyst for the whole series of his latest exhibition.
Eventually receiving proper treatment, self-portraits soon followed. They expressed the dual personalities that existed within him, one being "the original" — his creative, honest, fiery and generally uncaring self — and the other, "the created" — a mask he wore when stepping out into the world needed to survive in a society inhabited by others unlike him.
Cumulatively, these were the inspirations behind Villaseran's latest collection entitled Ilaw ng Buwan. The series invites you to examine a person's lowest point, inviting you to appreciate and relate to the whole spectrum of ups and downs of life that aren't always beautiful, but also, not always painful and bleak.
Ilaw ng Buwan can be viewed at Galerie Stephanie at Unit 1B Parc Plaza Building, 183 E. Rodriguez Jr. Ave., Libis, Quezon City until March 12, 2017. For inquiries, call Galerie Stephanie at (02) 709 1488 or send them an email at inquiry.galeriestephanie@gmail.com.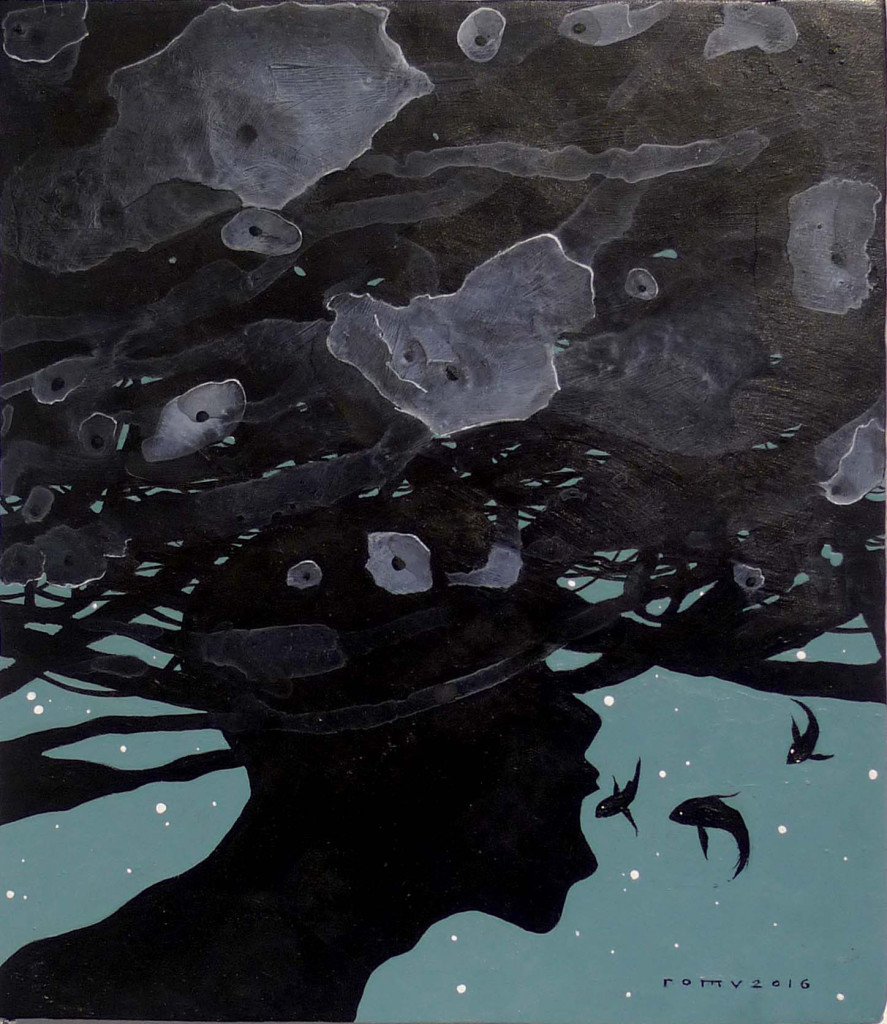 (Sampung Anak Ng Gabi No 3)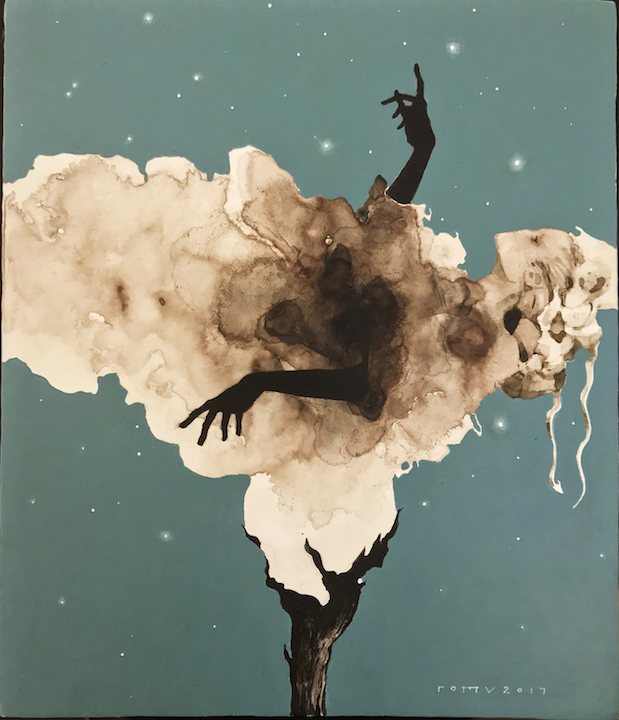 (Sampung Anak Ng Gabi No 2)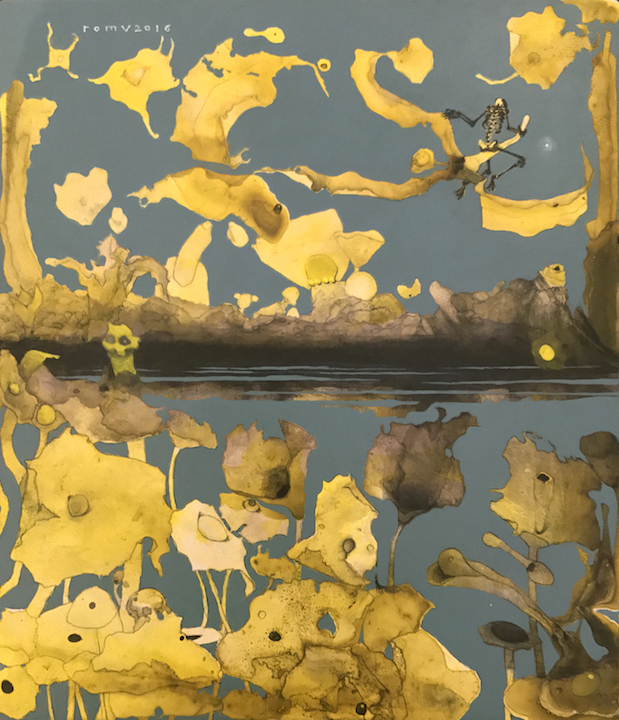 (Sampung Anak Ng Gabi No 1)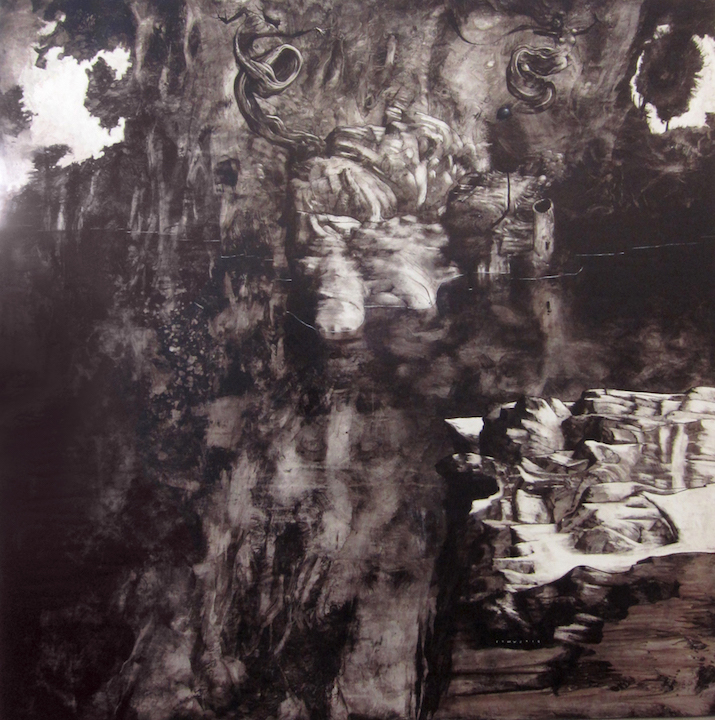 (Lilim)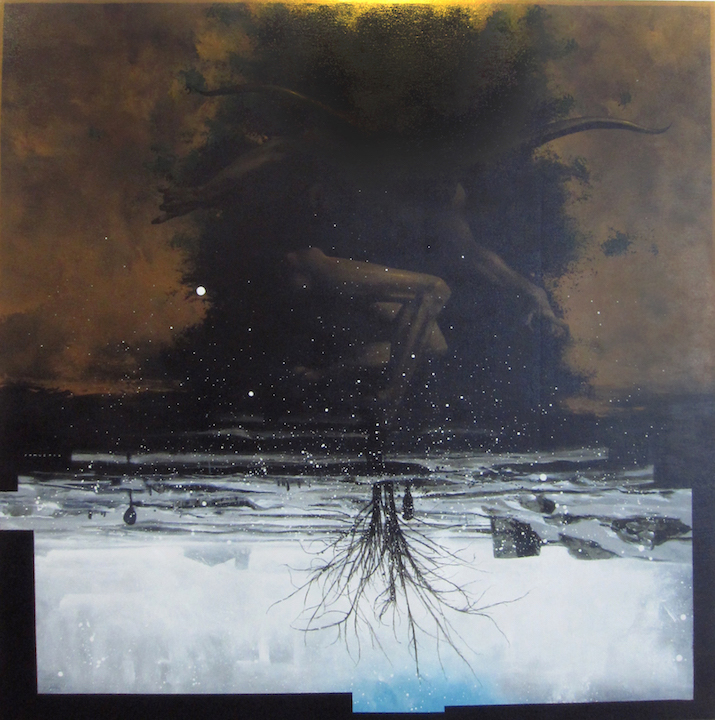 (I Am)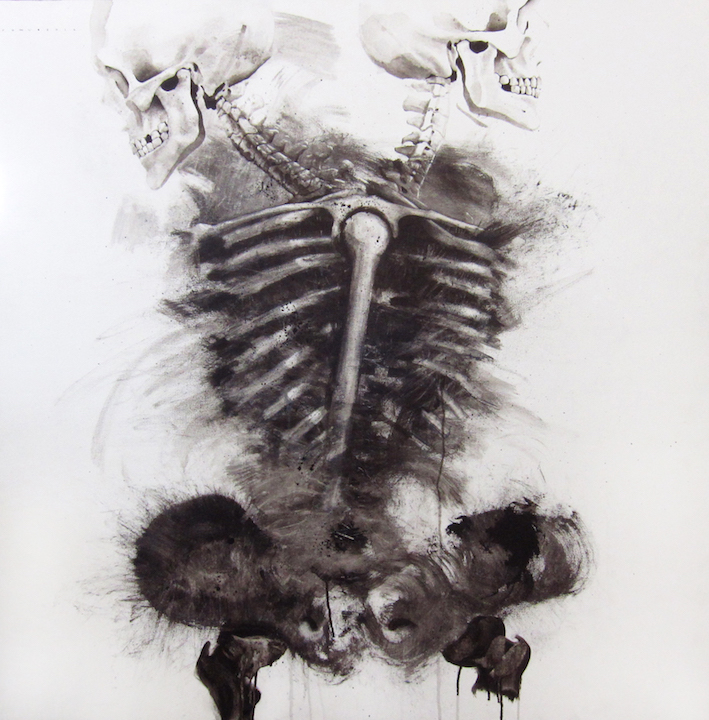 (Both of Me)