It's not too late to hunt for a summer destination! PeopleAsia suggests these must-see places where the sun is always out and sky is always blue for your perfect summer getaway.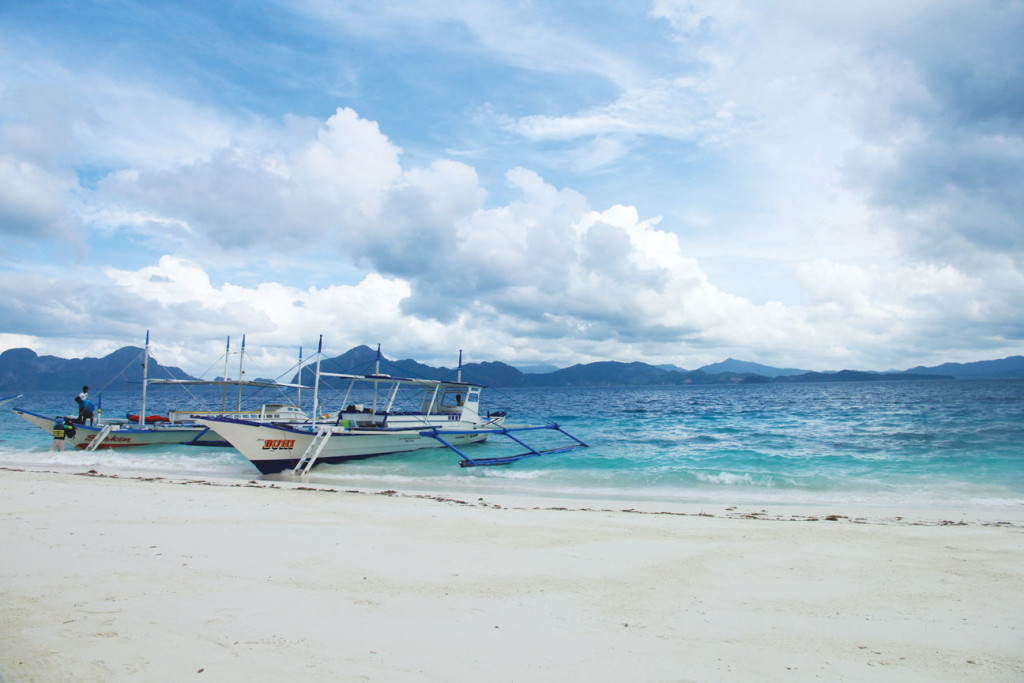 (The blue waters of Entalula, where guests can spend some of their time for a swim)
Batanes: Unembellished beauty
I found out why Batanes has become increasingly popular as a local destination for many tourists. There is a quietness in the place that's neither eerie nor dull. It's like being in a cinema, wherein people understand that while giggles and sighs are welcome, they shouldn't distract from the big picture. And here, the big picture is nature.
There are two ways of exploring Batanes (namely the islands of Sabtang and Batan). One is by joining group tours, which you can book ahead of your flight. The second is by hailing a local tricycle driver and asking him to drive you around. The first option would cost you more or less P5,000 per person to explore South Batan, North Batan and the next door island of Sabtang. Backpacking with a tricycle driver would cost you no more than P 4,000 per groups of twos.
Batan Island is breathtaking on its own. Aside from the iconic Basco Lighthouse in Naidi Hills, churches and historic sites are also aplenty in this island. One can also explore the Dipnaysuhwan Japanese Tunnel for a short period of time, before emerging atop a cliff where a dramatic view of the Pacific Ocean and the West Philippine Sea awaits. – Text and photos by JOSE PAOLO S. DELA CRUZ 
The full-length version of this article was originally published in PeopleAsia's April – May 2017 issue.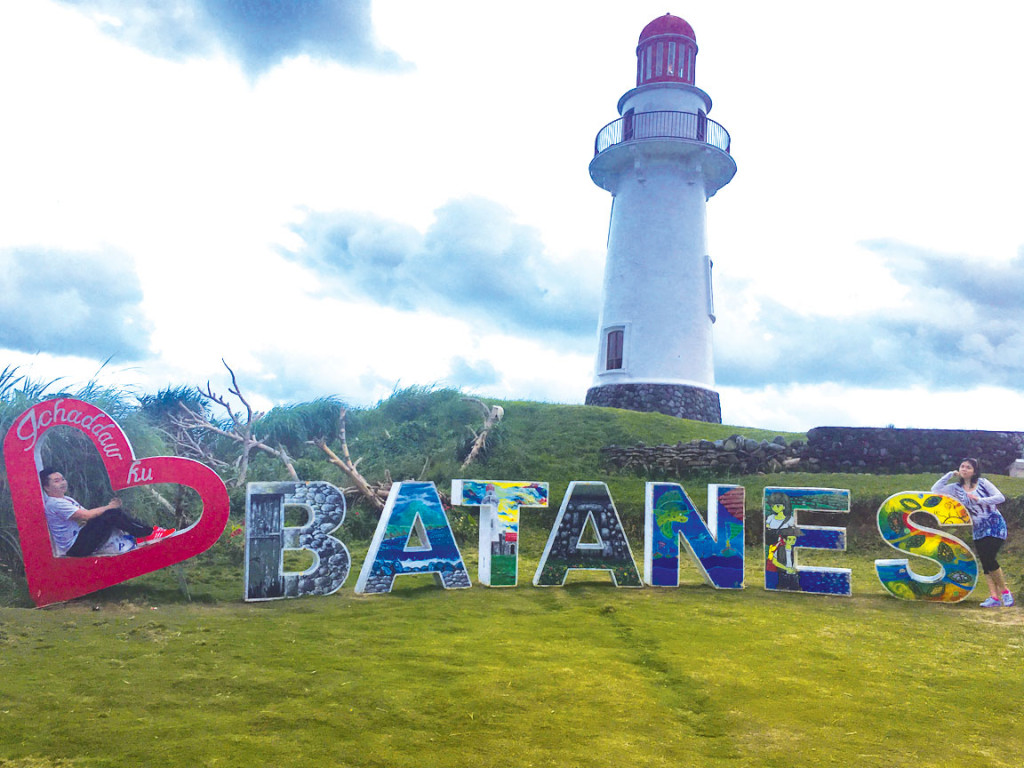 (The author and his sister Josa admire the beauty of the Basco Lighthouse)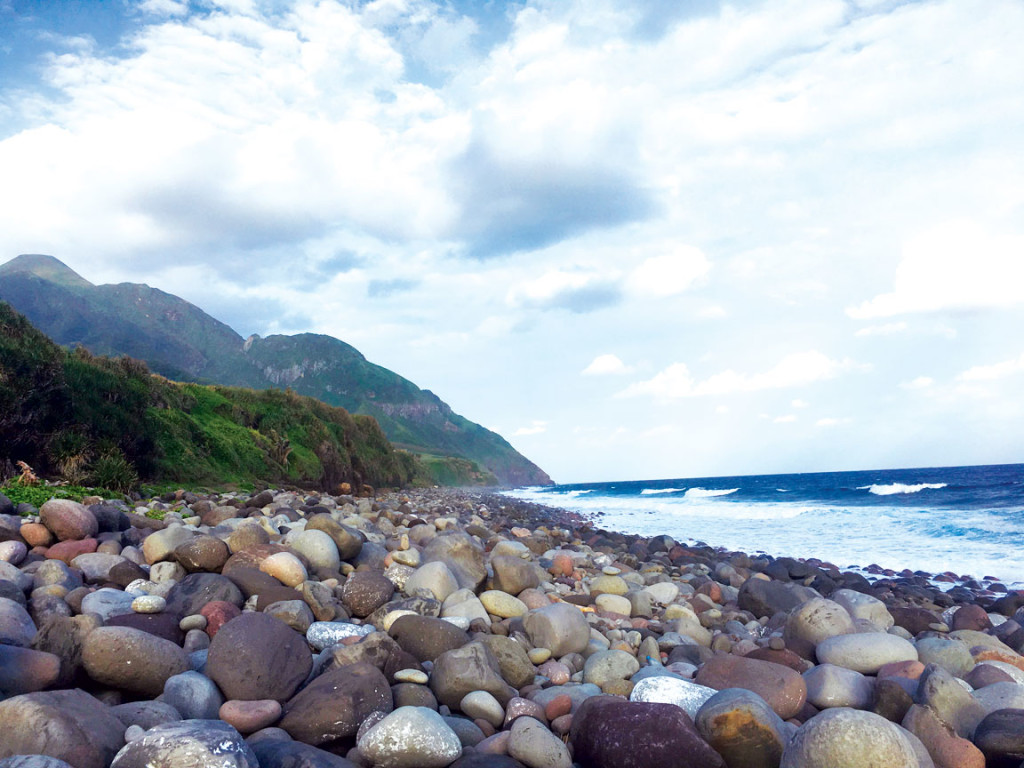 (Valugan Beach boasts of large, natural boulders)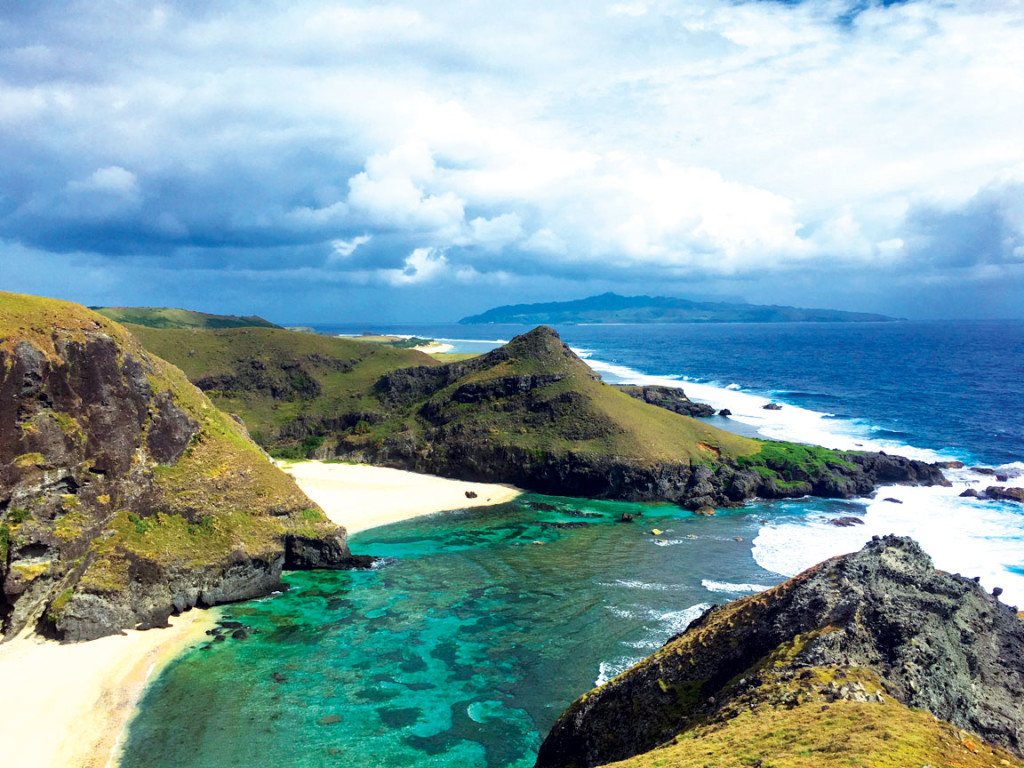 The Chamantad-Tinyan Viewpoint on Sabtag Island, which is a boat ride away from Batan Island)
Lagen, El Nido Resorts: One moment in time
The sight of newly refurbished whitewashed cottages against red and white tropical foliage was as inviting as the staff who welcomed us in Lagen, one of the four island resorts under the esteemed El Nido Resorts. Immediately, my eyes were drawn to a number of water and beachfront cottages that were perfectly lined up in front of massive limestone cliffs, making an azure courtyard of villa, sand and sea in the middle of the resort.
Architect Conrad Onglao added a touch of modernity to the naturally beautiful setting by creating villas built with high ceilings, wide-open spaces and balconies under sloping roofs with broad overhangs. Some villas have a spacious floor size of 70 sq.m. and can comfortably accommodate four people.
The rooms open up with more louvered windows so that guests could savor the landscape and watch various species in their natural habitat. Opening the sliding doors and seeing such a view from our porch had a dramatic effect to the heart, much like how it is when church doors part to reveal the blushing bride coming for her groom.
On this isle though, the bride is the proud limestone cliff with cascading waves adorning her feet. If there's one thing truly magical about staying in a villa like this, it's that you never have to part with nature. You wake up, sleep and meander to the sight of her while you're in her realm. – JOSE PAOLO DELA CRUZ 
Photography by RAMON JOSEPH J. RUIZ | Special thanks to JEL LAGMAN | The full-length version of this article was originally published  in PeopleAsia's February – March 2017 issue.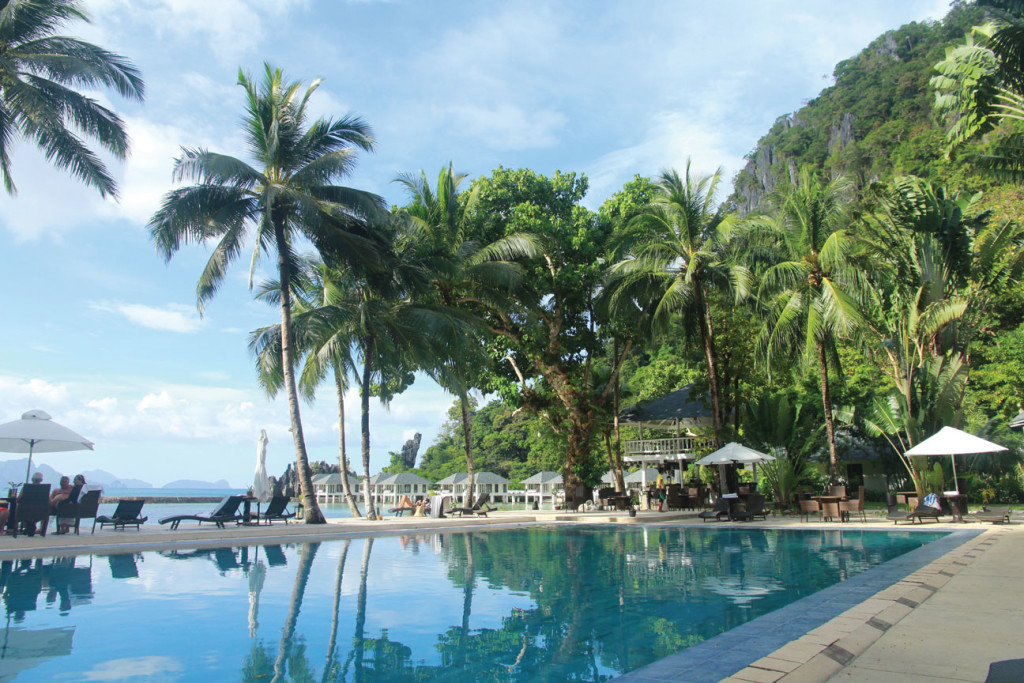 (The pool and adjacent bar area where guests converge for some relaxation)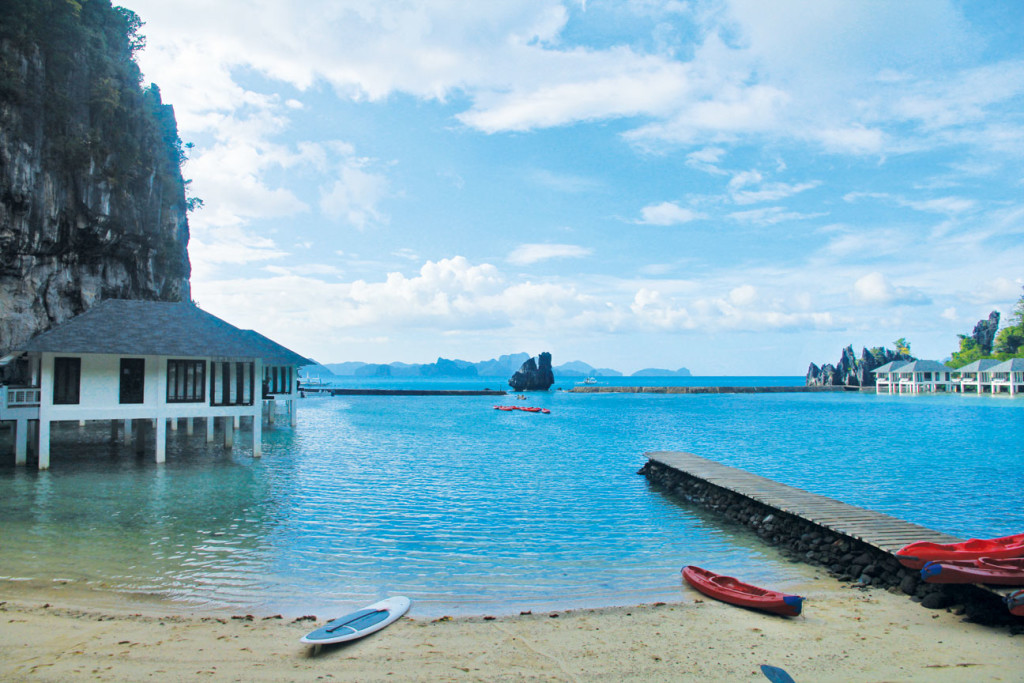 (The cooling blue waters that surround the resort)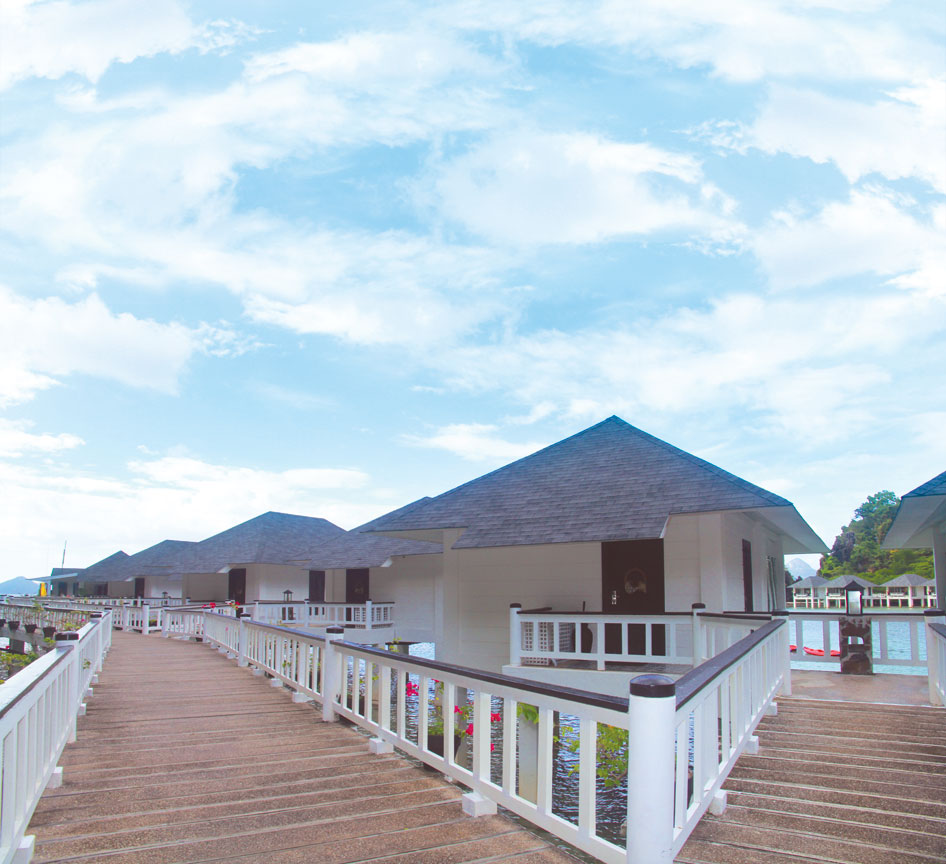 (Lagen's villas sit on the waters)
Midori Clark Hotel and Casino: Where the fields are greener
True to its name Midori (which means green in Japanese), this newly-minted establishment provides a serene and lush environment for its discerning guests who want to escape from the bustling ruckus of the metro.
Before it closed in 1991, Clark Field in Angeles, Pampanga used to be known as a US military facility operated by the US Air Force. Today, this prime location in Central Luzon has evolved into a major tourist destination that now houses a freeport zone, an international airport, popular dining and shopping areas and a plush recreational five-star establishment, which I recently visited.
A vast and impressive array of intimate guest services are likewise for the taking, to cater to the specific needs of toddlers, housewives, persons with disabilities and busy business travelers. "For a more exclusive transfer, Midori Clark Hotel and Casino even has its own helipad. It can accommodate private air transfers from Manila, or bring them to their preferred tourist destinations (such as Boracay, Palawan or Cebu)," concludes assistant sales and marketing manager Darlene Achumbre matter-of-factly.
The establishment's recreation areas and other facilities are also not to be missed. Guests are enticed to check out their KTV and mahjong rooms, swimming pool, wellness center, gym, Chan spa and casino to while away their leisure moments. – GREGGY V. VERA CRUZ
Photography by STAR SABROSO  and MARVIN DE GUIA | The full-length version of this article was originally published  in PeopleAsia's February – March 2017 issue.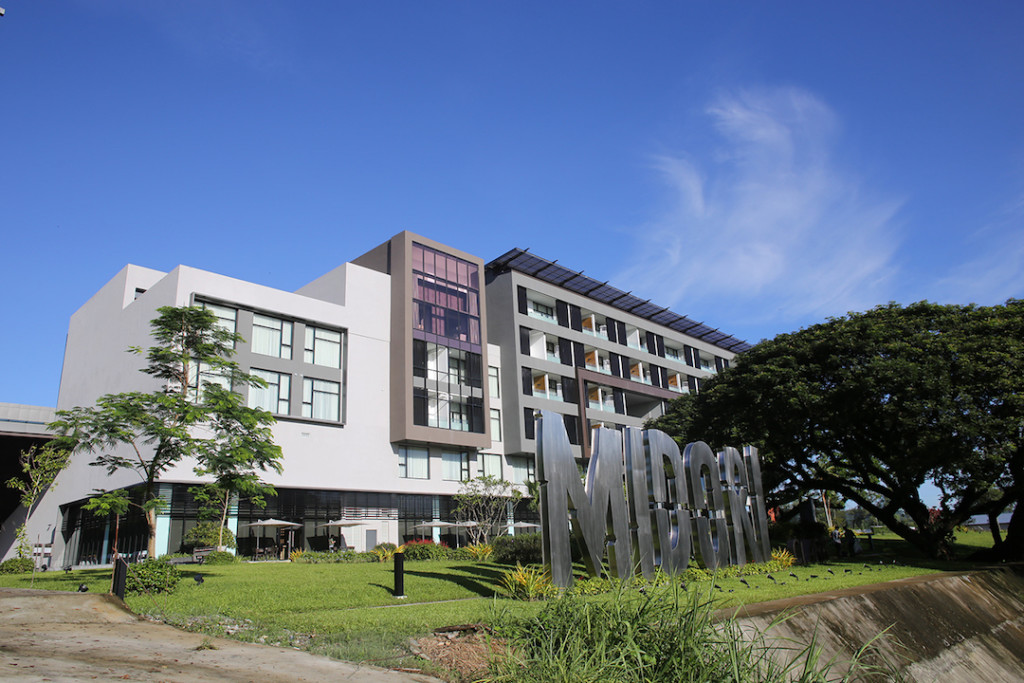 (The majestic facade of Midori Clark Hotel and Casino)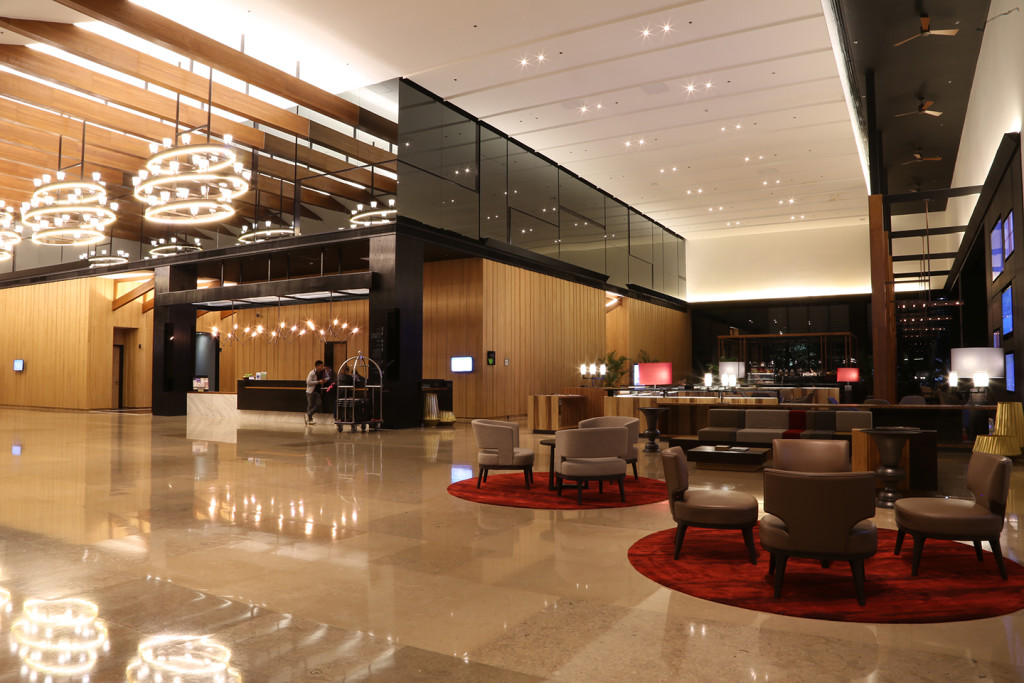 (The spanking lobby evokes a modern Zen ambiance)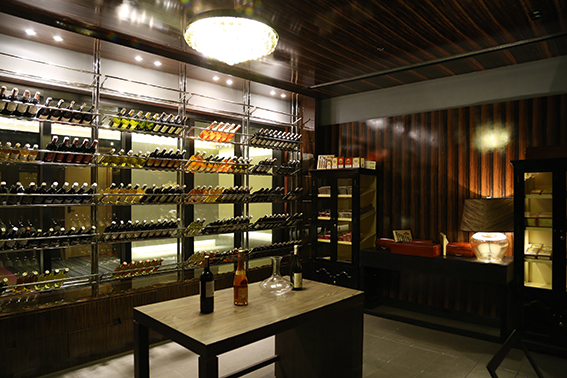 (An impressive wine cellar for drinking the night away)
Shangri-La dazzles in Sri Lanka
Taking Sri Lanka's reputation for enchantment and beauty as its touchstone, the Shangri-La has come up with a gem that dazzles. The result is, indeed, serendipitous!
As cool breezes from the simmering blue Indian Ocean float through the sprawling hotel complex strewn with coconut palms, the tropical aromas and sounds of flora and fauna (fragrant frangipani running delightfully amok and resplendent peacocks roaming imperiously) enhance the sense of living closely to nature.
The design statement is cool tropical chic. Colonnaded wandering corridors, airy spaces, latticed paneling, high ceilings and cool floors of polished cement sit alongside cobbled courtyards and tropical gardens, which run through the trio of elongated four-storey buildings that make up the hotel complex.
And custom-built furniture and colorful fabrics sourced locally round things up perfectly. Unsurprisingly, with the place being flanked by the Indian Ocean on one side and a vast lake on the other, water in many guises (think bubbling rock ponds) is an inherent part of the Shangri-La's Hambantota Resort & Spa.
Our favorite was the sun-soaked garden, where rainwater showers sprouted out of an array of playful devices and splashed on to the sky blue terrazzo — inviting one to stand or sit beneath and cool off. – GLENN GALE 
The full-length version of this article was originally published  in PeopleAsia's April – May 2017 issue.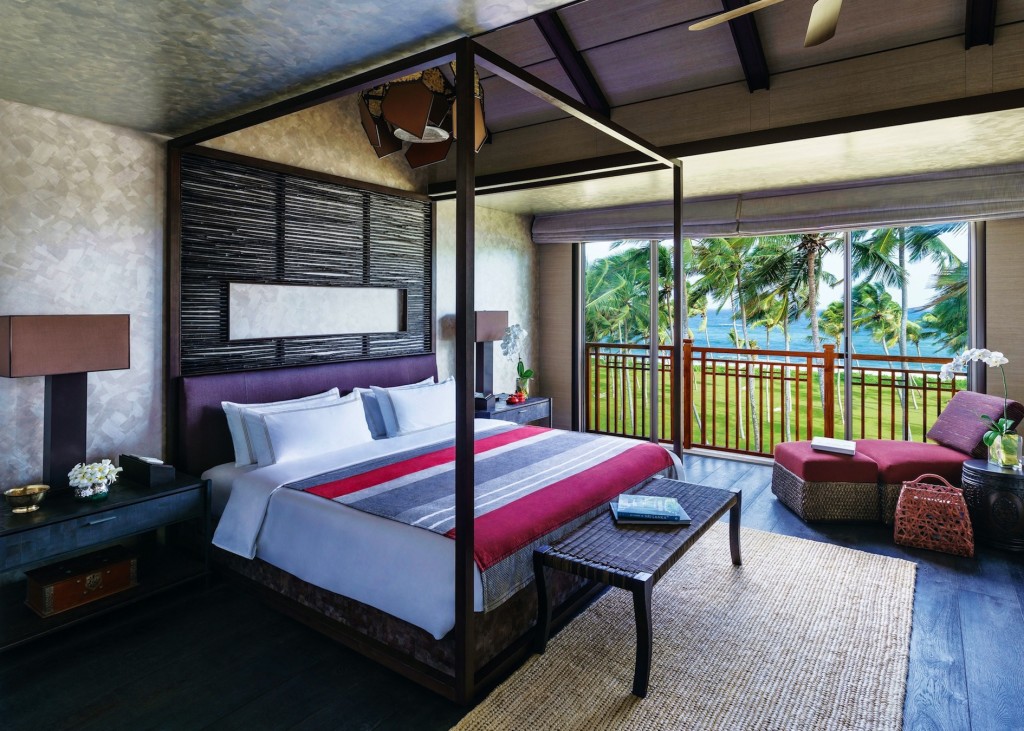 (The presidential suite bedroom)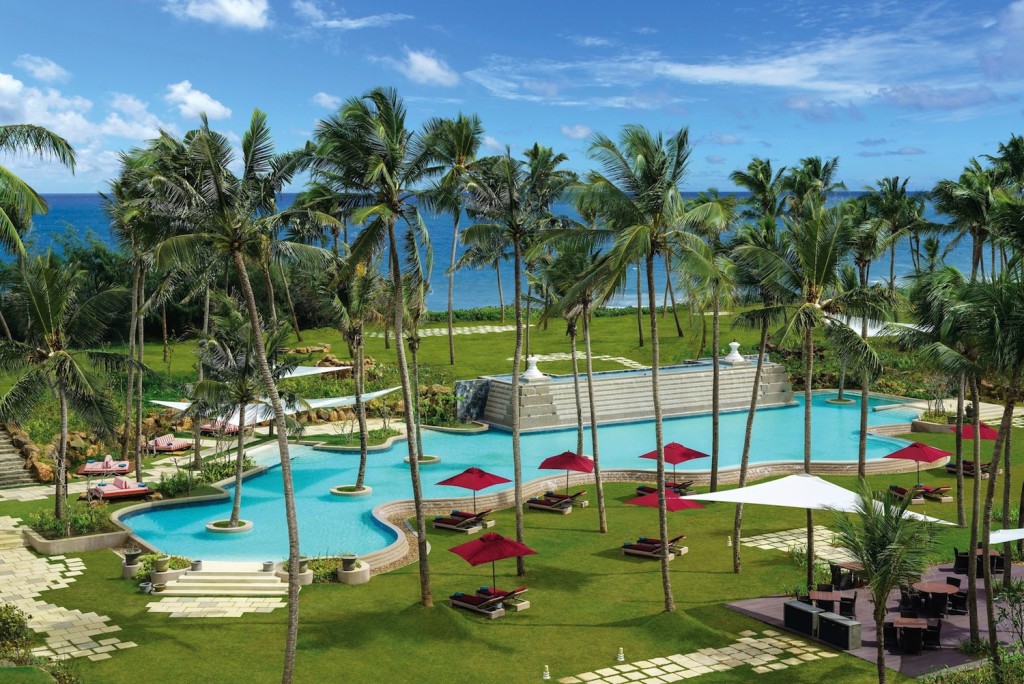 (The lagoon pool)