It's never too late — or too early — to live out your dream of changing the world and leaving behind a living legacy. A great read for the year's holiest of weeks, this story of forgiveness, kindness and unconditional love is sure to reawaken your faith.
By KRISTEL DACUMOS-LAGORZA 
Then just 13, International Children's Peace Prize awardee Cris "Kesz" is living proof of how a single act of kindness – even one from a child — can move the world. And he's now paying it forward through his little, homegrown organization, Championing Community Children.
Within the corridors of the historic Knight's Hall in The Hague, Netherlands, Cris "Kesz" was welcomed with thunderous applause from hundreds of leaders from around the world. Nobel Peace Prize winner for 1984 Desmond Tutu, the South African human rights activist, receives him with an embrace and praises him, "You are wonderful."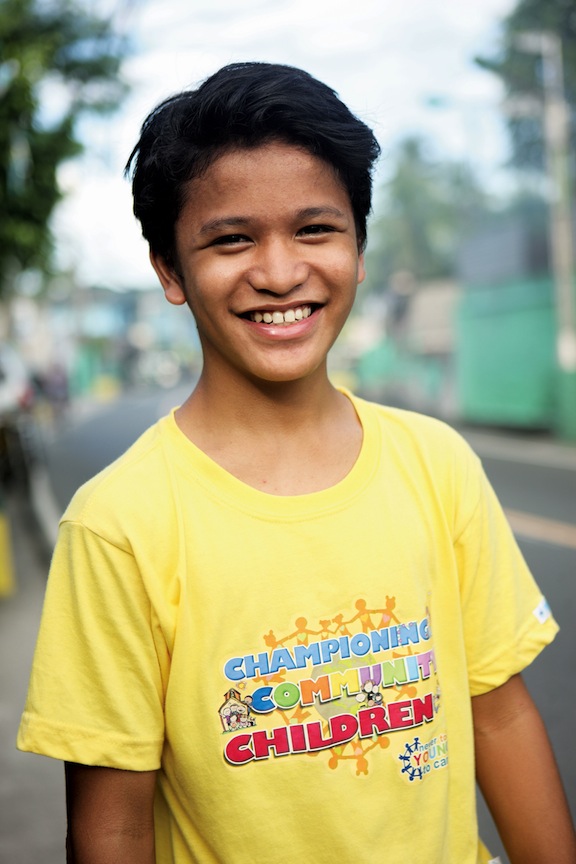 Since he was seven years old, Kesz, along with the handful volunteers from Championing Community Children has tended to more than 10, 000 underprivileged children of Cavite City. Through his "Gifts of Hope", small parcels that include, food, flip-flops, toys and toothbrushes (among other things), he showered them with affection. The young boy gave his underprivileged peers the attention that many of them sought, but did not find, in their own homes.
In his own, small ways, Kesz gives them the chance — and more importantly, hope — that they can rise above their circumstances. And they believe him. Because as a matter of fact, just a few short years ago, he was one of them.
At two years old, when any other child would just be mastering his first few steps, Kesz was already dodging traffic along the alleys of Cavite. He was also scouring the hazardous mountains of trash at the local dumpsite. Kesz, along with other abandoned children, spent many days — and undoubtedly, a few nights, too — at this site, scavenging for their next meals. At night, when their tired bodies sought rest, they found sanctuary at the nearby cemetery, sleeping in vacant tombs. "It was cold but I preferred to sleep in the nitso (cemetery niche) than be at home. I was so afraid of my father. I couldn't handle the abuse at home, so I ran away," reveals Kesz, speaking in the vernacular.
Most of his early childhood, he remembers, was spent neglected and alone. His mother had eight other children to feed, while his father was a brute addicted to drugs and alcohol. Kesz admits that he was often told by his family that he was worthless and the source of bad luck. At one point, he actually believed them. Kesz painfully remembers one incident. "When I accidentally fell into a pile of burning tires at the dumpsite, my father said, "Buti nga sa iyo, ang kulit mo kasi (You deserve it)." Kesz suffered extensive burns on his arms and back.
He was only five years old then and kindness was not something he knew very well. That was until he met Harnin "KB" Manalaysay, the founder of Club 8586 who rushed Kesz to the hospital that night. (KB is also a mentor of another young humanitarian, CNN Hero of the Year 2009 Efren Peñaflorida.)
"The day I suffered the burns on my body was like my baptism of fire," Kesz mentions in his speech at The Hague. "It was so painful that night … and also the days that followed. I cried out of pain. But, on the other hand, that was also the day I was rescued. Now (when I think about it), I have tears of joy, because since then, up to this day, I know I am loved."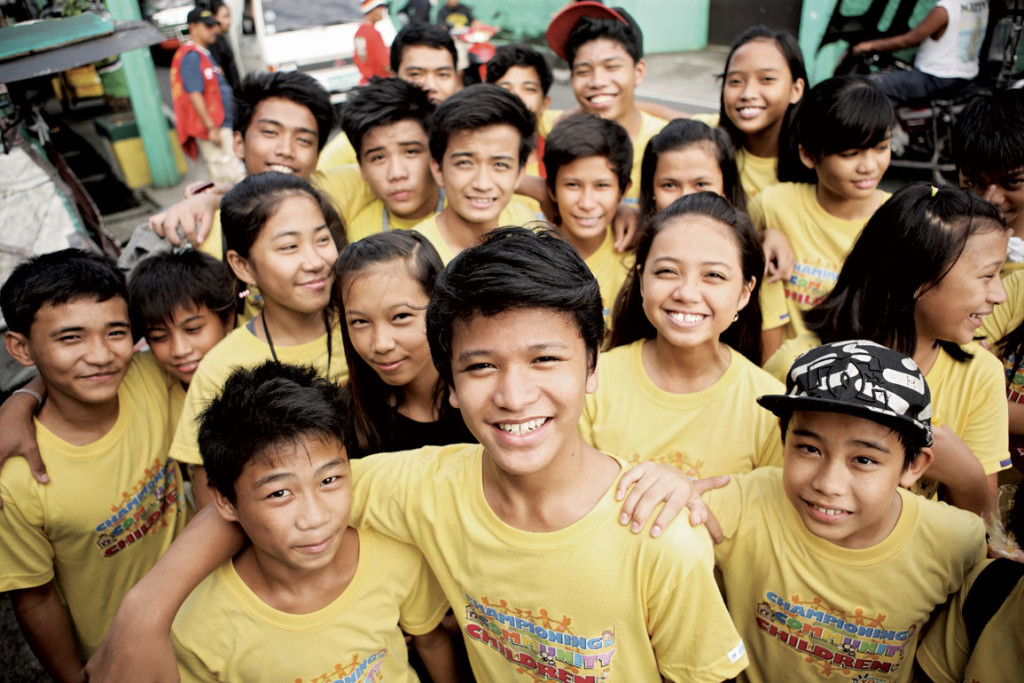 Through the nurturing care of Tats KB, short for "Tatay" or "Father", Kesz discovered purpose and meaning in his life. His wounds — both the physical and emotional — healed. And in time, his desolation was replaced with faith that blossomed into hope. The bitterness and resentment he felt for his parents were forgotten, soothed by the love he received from his Tats KB. "I never experienced love in my own home, from my parents. But I have forgiven them. I learned that we need to forgive the people who hurt us," he says, with still a tinge of sorrow in his voice. "I may have been born to my parents but I now have people — like Tats KB and Kuya Ef — whom I can truly call family."
Life has changed for him and in his young mind, he made sure never to forget or take for granted all the blessings he has received. And so on his seventh birthday (his first birthday to ever be celebrated), Kesz did not wish anything for himself. Instead, he asked Tats KB if they could go back to the dumpsite and give gifts to the children. That small sharing of blessings among children soon found root and blossomed into what would become the Championing Community Children organization.
Seven years later, the organization has grown bigger and stronger — but not without its challenges. Kesz shares that apart from finishing school and becoming a doctor, he plans to put up a halfway house for abandoned children like him. "I don't want any other child to feel alone." With his 14th birthday then about to arrive, Kesz reveals another wish: "I hope that I might finally be adopted by Tats KB."
"Whenever I feel tired, I remember the experiences of my childhood," reveals Kesz. "That's my motivation for helping kids now. Once, a kind-hearted person showed me love and changed my life. I hope I can be that too for other children. I am just paying it forward," he ends with a smile.
Photography by SARA BLACK | Grooming by SARI CAMPOS | Taken from PeopleAsia's December 2012 – January 2013 issue