Diamond Hotel Philippines sets out to celebrate the best things about being Filipino next month as Philippine Independence Day draws closer. As a food-loving people, what better way to celebrate than with a feast?
Celebrity chef Tatung Sarthou invites you to take part in a culinary journey dubbed the "Philippine Archipelago" honoring renowned flavors from Luzon, Visayas and Mindanao in Diamond Hotel's restaurant Corniche that'll be transformed into a grand fiesta hall thanks to the delicacies waiting to touch tastebuds from June 2 to 12.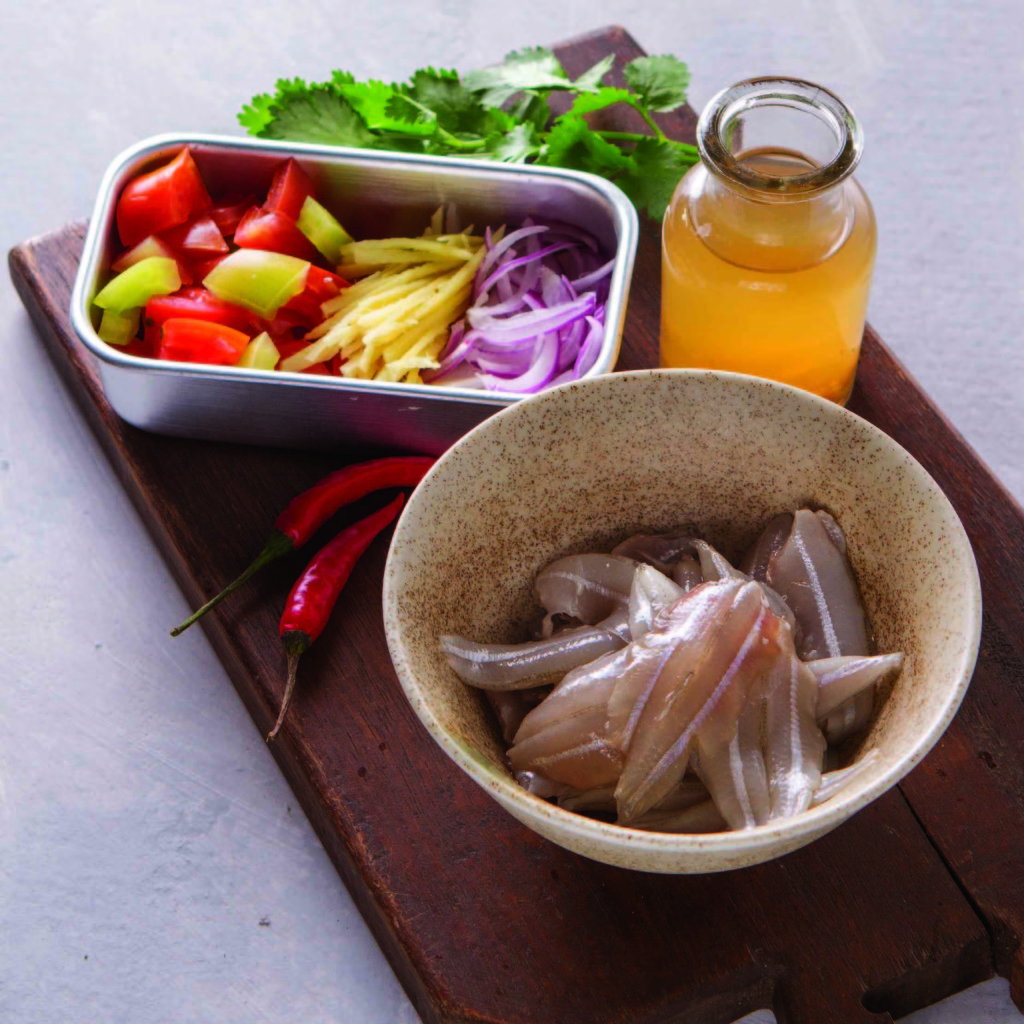 (Kinilaw na Dilis)
Get started with appetizers like Embutido, Kinilaw and Chicharon Bulaklak, then head over to the soup section where Chicken Tinola na may Mais, Classic Molo Soup and Traditional Nilagpang wait to warm you up from the inside out.
Classic Kare-Kare, Adobong Pula, and Kalderetang Kambing as well as the carving station's delights like Hamonado, Bagnet and Adobo Glazed Roast Beef compose the menu's mains, while Durian Triffle, Champorado Mousse, Buco Merigue Pie, and Halo Halo Flan help you end the night on a pleasantly sweet note.
Diamond Hotel Philippines will also be raffling round trip airline tickets for two to Davao City. Guests that spend a minimum of P5,000 at the buffet will be entitled to a raffle stub for a chance to win the prize.
For reservations, please call (02) 528-3000 local 1121 or purchase buffet tickets online on onlineshopping.diamondhotel.com.