Marriott Hotel Manila knows that Filipinos love Korean food as much as they adore their romance series and beautiful actresses and handsome leading men, so they invite all lovers of Korean cuisine to enjoy their Korean Food Festival this July — Marriott Café buffet's biggest culinary event this year.
In partnership with the Korean Cultural Center, Marriott proudly presents four Korean guest chefs to lead the food festival. These chefs have gathered experience at the Elysian Gangchon, an A-list venue for Korean's brightest stars and food lovers, and contribute to Marriott's commitment to authenticity for its guests.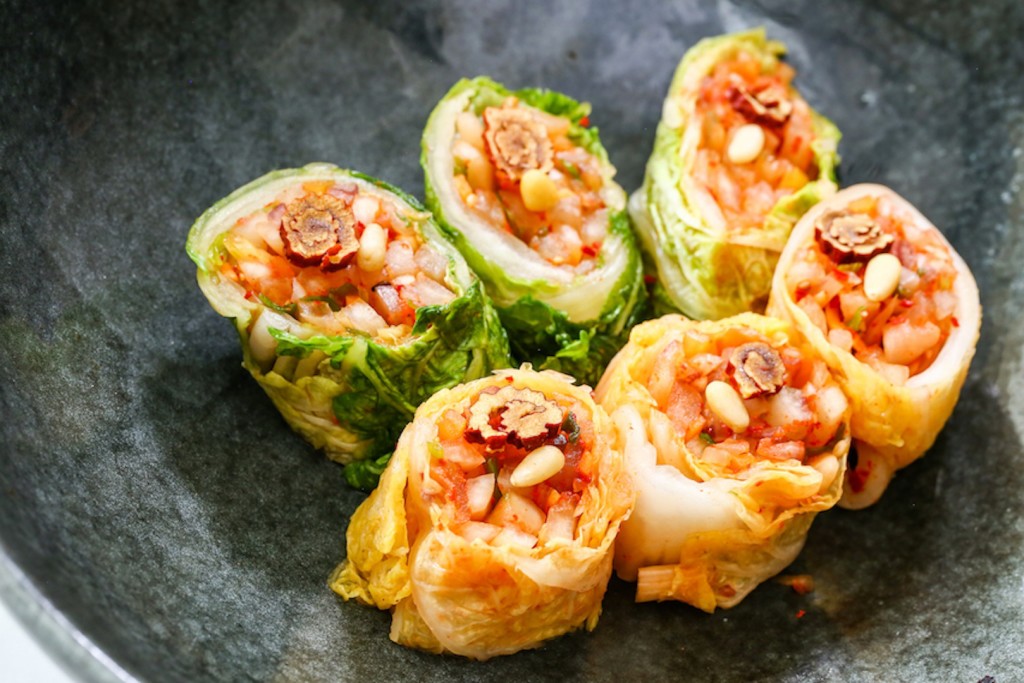 (Authentic Korean dishes await diners this July at Marriott Hotel Manila's Korean Food Festival)
Experience Korean food just as locals do. Appetite-filling entrees like bibimbap, bulgogi, samgyeopsal and Korean barbecue are just waiting to be sampled by excited diners like you, while healthy picks that include namul (a seasoned vegetable dish), sundubu jjigae (soft tofu stew), kimchi stew and mandu (dumplings) can also be discovered. And for the more adventurous, cocktails infused with the ubiquitous Korean liquor Soju will also be available at Marriott's Greatroom.
But when the feast is done, worry not, because the experience doesn't end there.
Learn how to enjoy Korean food at home in cooking classes facilitated by Marriott's Korean guest chefs on July 18 or 19 from 10 a.m. to 2:30 p.m. at Marriott's The Hub. The classes are definitely worth it as they will teach participants how to prepare Korean meals-to-go as well as elaborate dishes that are sure impress both family and friends. These classes are inclusive of a sumptuous lunch, chef's gear, equipment and ingredients.
For more information, restaurant reservations and cooking class bookings, call (02) 988 9999 or visit www.manilamarriott.com.