Filipinos are gearing up for another dazzling beauty pageant season, and luxury travel destination New World Makati Hotel is staying on top of the excitement.
This hotel at the heart of the Makati Business District has proudly announced that it has bee chosen as the official residence of Miss World Philippines (MWP) 2017, and will be hosting pageant-related activities throughout the season.
The launch of the partnership between MWP and the hotel was graced by former titleholders Megan Young, Gwendoline Gaelle Ramos Ruais, Catriona Gray, Hillarie Parungao and Queeneerich Rehman.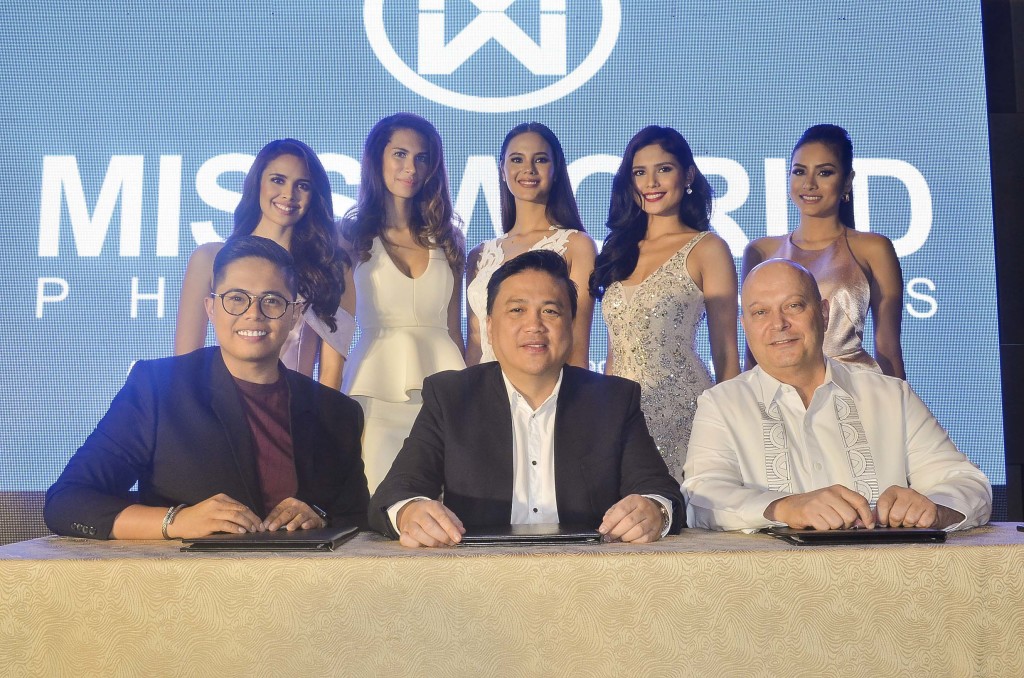 (Standing: Miss World 2013 Megan Young, Miss World Philippines 2011 Gwendoline Gaelle Ramos Ruais, Miss World Philippines 2016 Catriona Gray, Miss World Philippines 2015 Hillarie Parungao and Miss World Philippines 2012 Queeneerich Rehman; Seated: Miss World Philippines 2017 general manager Bessie Besana and national director Arnold Vegafira, and New World Makati Hotel general manager Farid Schoucair)