This year, the proud pioneers, alumni, employees and students of Our Lady of Fatima University (OLFU) and The Fatima University Medical Center (FUMC) celebrate 50 years of excellent education and compassionate value formation.
The golden milestone is honored with the release of a special edition coffee table book entitled "50 Years: A Glorious Journey to Greater Heights," as well as with the launch of the SPARKS International Academic Conference of OLFU.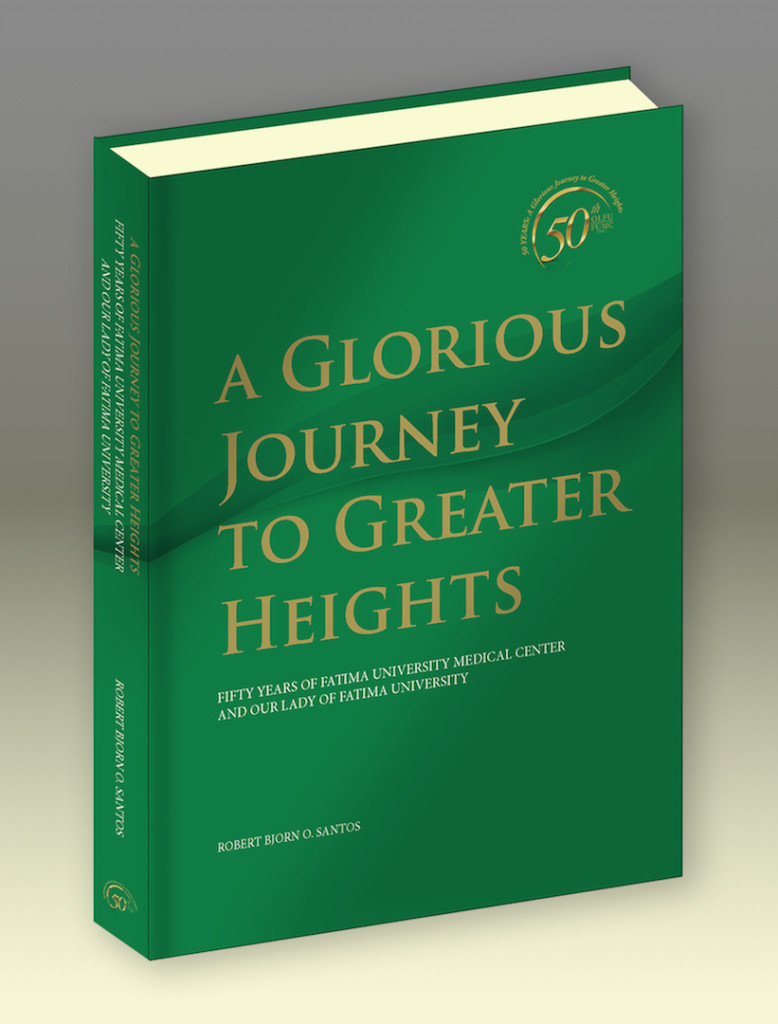 (A Glorious Journey To Greater Heights)
OLFU administrator and board of trustee Robert Bjorn Santos lends his voice to the commemorative publication by detailing the the story of the establishment, development, achievements and the many contributions of OLFU and FUMC.
The book tells the triumphant journey of this once overlooked 25-bed general hospital along McArthur Highway, Valenzuela City to becoming the only ISO-certified hospital with modern facilities in the Caloocan, Malabon, Navotas and Valenzuela area.
On the other hand, SPARKS, or Synergizing Partnerships in Advancing Research Knowledge and Services, highlights "academic diplomacy" — a term that OLFU hopes will take the academic community by storm after the first SPARKS conference is held in September.
The learning event has invited global and local academicians and professionals and will revolve around the theme "Fusing Strengths in Building Academic Diplomacy in Higher Education in Asia."
These initiatives among many others will meaningfully mark the Fatima institutions' 50th founding anniversaries.
For more information on Our Lady of Fatima University  and The Fatima University Medical Center, visit www.fatima.edu.ph and www.fumc.com.ph.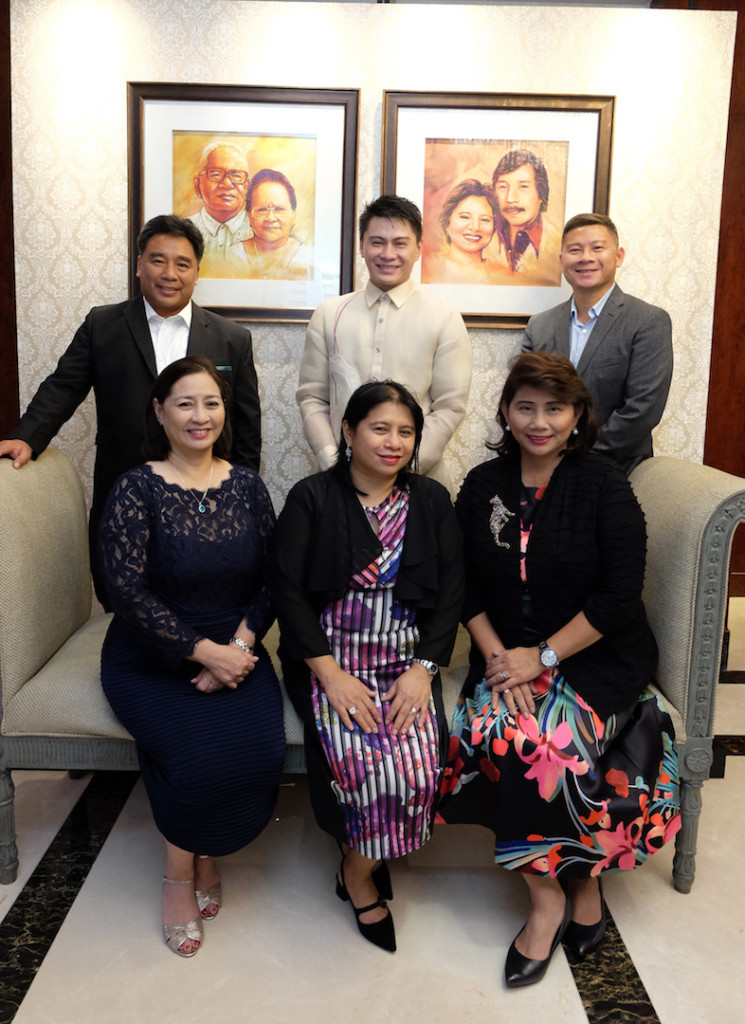 (STANDING: Dr. Vicente Santos Jr., Robert Bjorn Santos and Enrico Santos; SEATED: Dr. Caroline Enriquez, Dr. Yvonne Guevara and Dr. Mylene Abad Santos)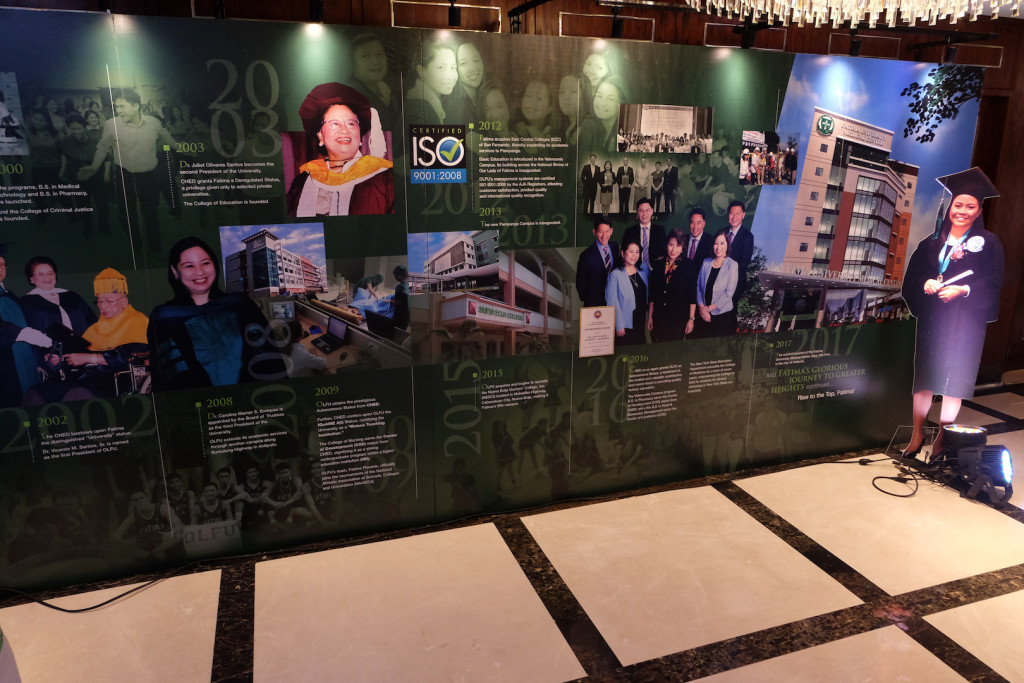 (The Timeline Wall illustrating the journey of these institutions of higher learning)