By ISABELLA OLIVARES 
Chinese food has become the go-to cuisine for all occasions – just think of all the birthdays, graduation/promotion dinners, family lunches, barkada hang-outs and even afternoon snacks that were spent passing around heaping bowls of rice and bamboo steamers full of dumplings on a Lazy Susan. But City of Dreams Manila's newest restaurant Jing Ting shows us that we still have a lot to learn.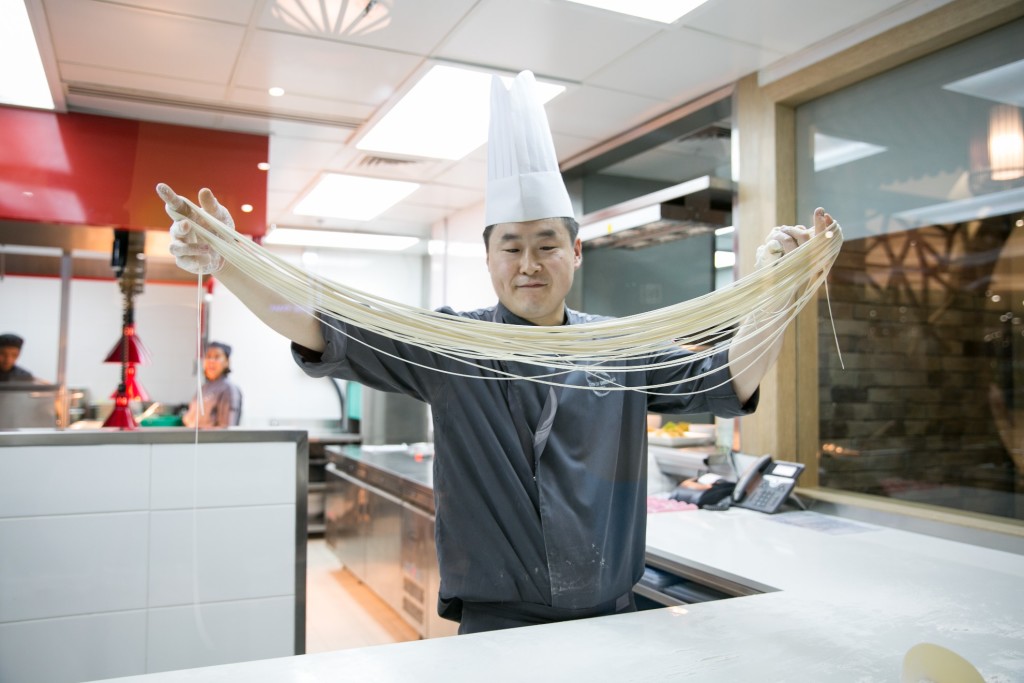 (Chef Yang Chen Fei pulling noodles by hand)
The first thing you'll notice when you crack open Jing Ting's menu is that the usual suspects of salt and pepper squid, lemon chicken, yang chow fried rice and the like are missing. Why? City of Dream Manila's newest casual dining restaurant specializes in Northern Chinese cuisine, which hasn't made much of a wave in the Philippines – until now.
Northern China is dominated by grasslands perfect for growing crops and grazing cattle, meaning that cattle are the preferred source of protein and that wheat (not rice!) is the area's staple. Jing Ting stays true to these regional preferences by offering a menu full of savory mains and an extensive selection of handmade noodles and dumplings. Here are some of our top picks:
Crispy Five Spices Eggplant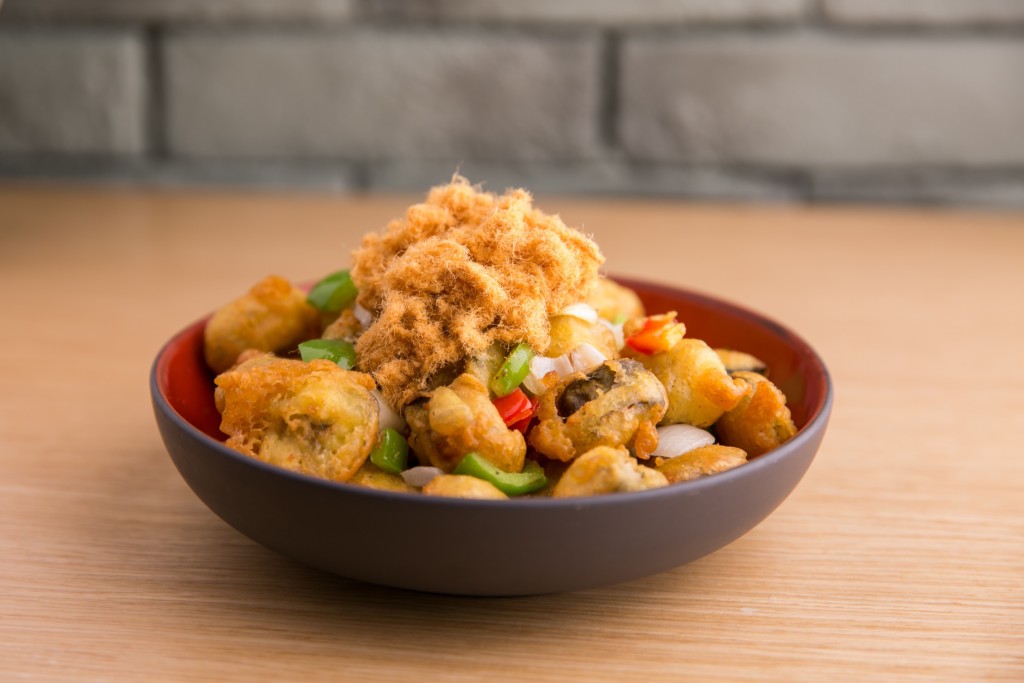 The best way to kickstart your meal in Jing Ting is to order this beautiful pile of fried eggplant "nuggets" topped with fluffy pork floss. Here, large eggplant chunks are battered and fried to golden brown perfection before being flavored with a five-spice mixture. The spices give the eggplants a playful balance of smoky, (slightly) bitter and savory tones, which is followed by a gentle heat that hugs your mouth. The pork floss rounds out the dish with its playfully sweetness. With its contrasting, crisp-on-the-outside-soft-on-the-inside textures and its intermingling flavors, the Crispy Five Spices Eggplant is going to be your new go-to Chinese comfort food.
Dumplings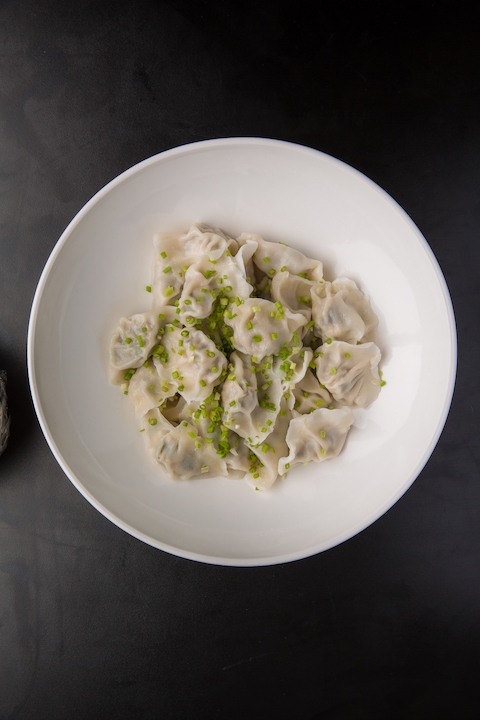 Jing Ting's handmade dumplings are a contradiction – hefty and filled to the brim with meat, but delicate in both flavor and texture. There are different types of dumplings for every kind of eater: Beijing Pork "Jiao Zi" Dumplings and Pan-Fried Beijing Pork Dumplings for the purists, Mushroom, Vegetables and Pork "Jian Zi" Dumplings and Chopped Beef and Celery "Jiao Zi" Dumplings for the meat lovers, and the Poached Pork Kimchi "Jiao Zi" Dumplings for the adventurous eaters. These handmade delicious, handmade parcels of meat are so addicting that you can order them in bowls of eight or in 30!
Hand-Pulled Noodles in Beef Broth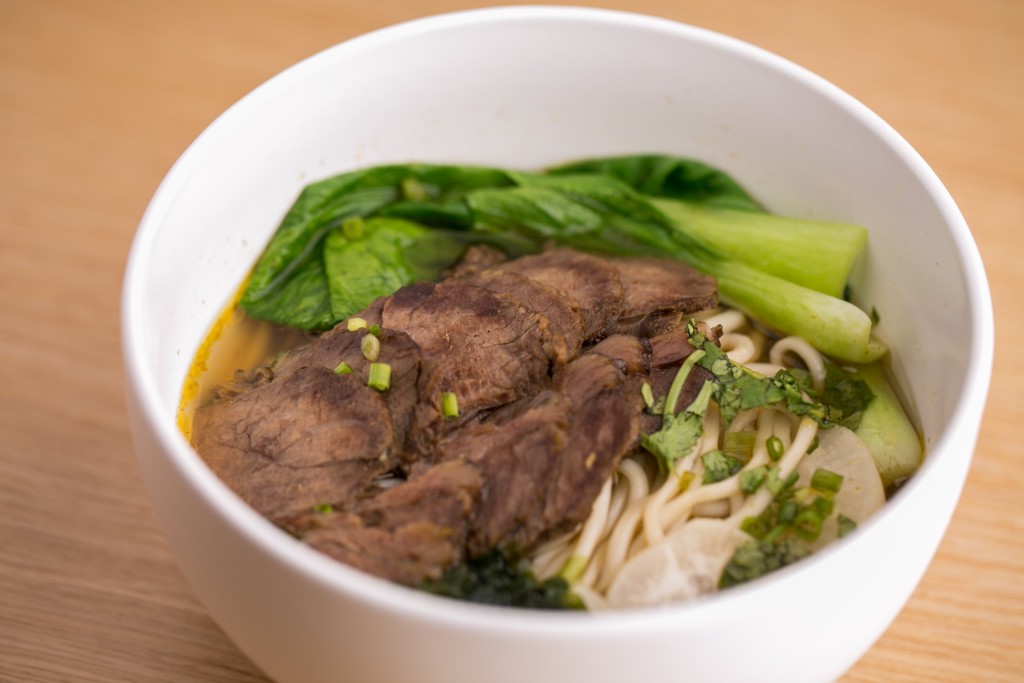 To prep your stomach for the main course(s), order a steaming bowl of Hand-Pulled Noodles in Beef Broth. Slices of beef float alongside the fine but al dente noodles in a robust soup flavored with meat, bones, vegetables and spices. This dish is hearty, comforting, and sure to bring back memories of rainy day lunches spent with the family.
"Xinjiang Style" Spicy Lamb Skewer with Cumin Spices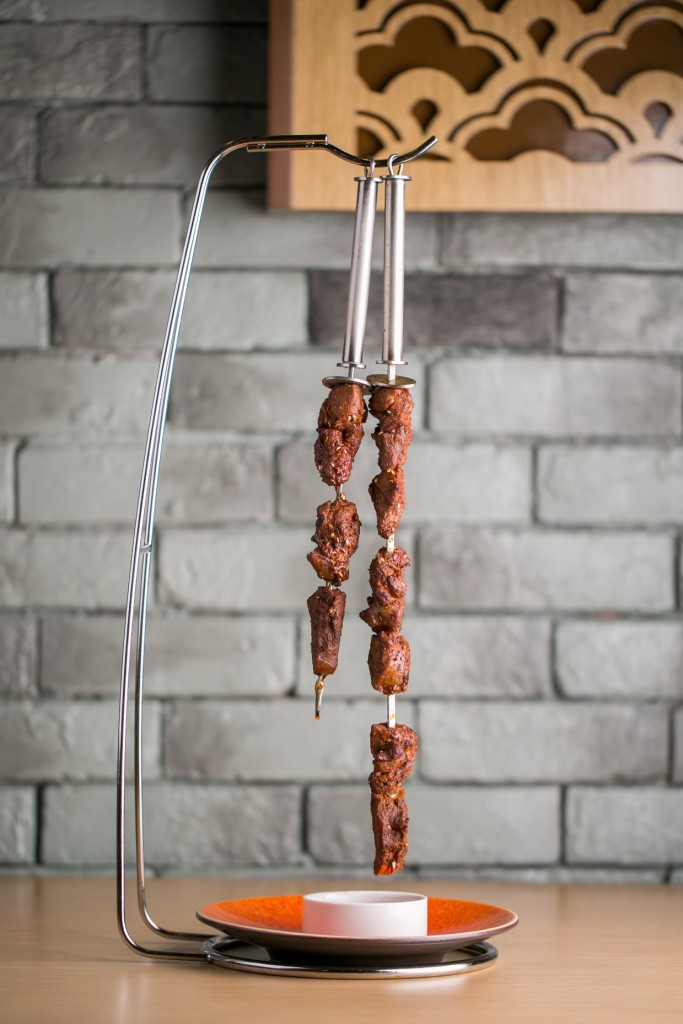 Thanks to its proximity to Central Asia and its history along the Silk Road, the northwestern province of Xinjiang is home to a unique cuisine that uses spices and cooking techniques not typically found in other parts of China. Jing Ting's ode to Xinjiang cooking is their lamb skewer, in which juicy chunks of grilled lamb are slipped off metal skewers and dropped into a bed of spices. The dish is as aromatic as it is explosive, with the piquant flavors and heat of the spices mingling with the smokiness of the lamb.
"Genghis Khan" Prime Beef Short Ribs

This is the restaurant's piece de resistance! The beef is tender and perfectly roasted until medium rare with a seared crust to lock in both flavor and juices. The meat is then finely sliced and sprinkled with an orange-colored spice mix to add some zing and a much-welcomed heat that complements the unadulterated taste of prime beef. It's a completely meat-filled indulgence on a plate.
Home-style Sweetened Pumpkin Pastries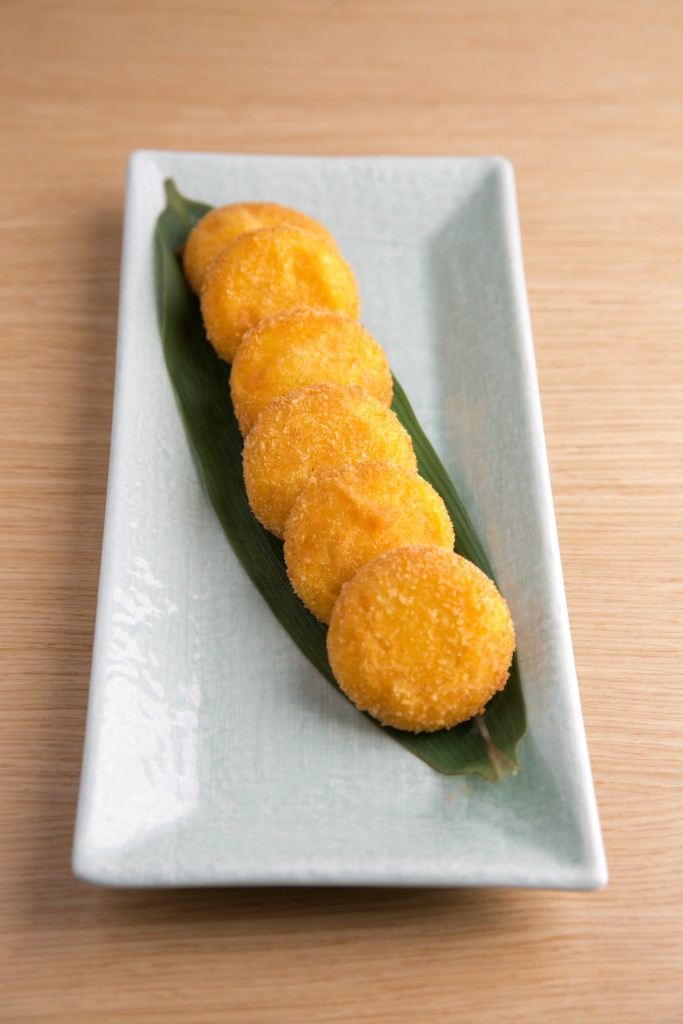 Move over pumpkin pie, there's a new squash dessert in town! The crunchy, golden coating of the Home-style Sweetened Pumpkin Pastries hides a gooey and sweet interior of mashed pumpkins. Similar in concept to Jian dui or buchi, it's tasty enough to have you reaching for a second piece without being outrageously decadent or sinful. It's the perfect way to cap off a meaty, wheat-y meal at Jing Ting!
For inquiries, contact Jing Ting at (02) 800 80 80, email guestservices@cod-manila.com or visit www.cityofdreamsmanila.com. Jing Ting is located at UG/F City of Dreams Manila, Aseana Ave. corner Macapagal Ave., Entertainment City, Roxas Blvd., Paranaque City, Metro Manila.