By ISABELLA OLIVARES 
With Disney releasing live action adaptations of their own animated films and Broadway producing its own princess-centric musicals (zdrastvuite, Anastasia!), fairy tales are all the rage now. How does Repertory Philippines' own fairy tale production, Rep Theater for Young Audiences' Beauty and the Beast, stack up against the tales as old as time?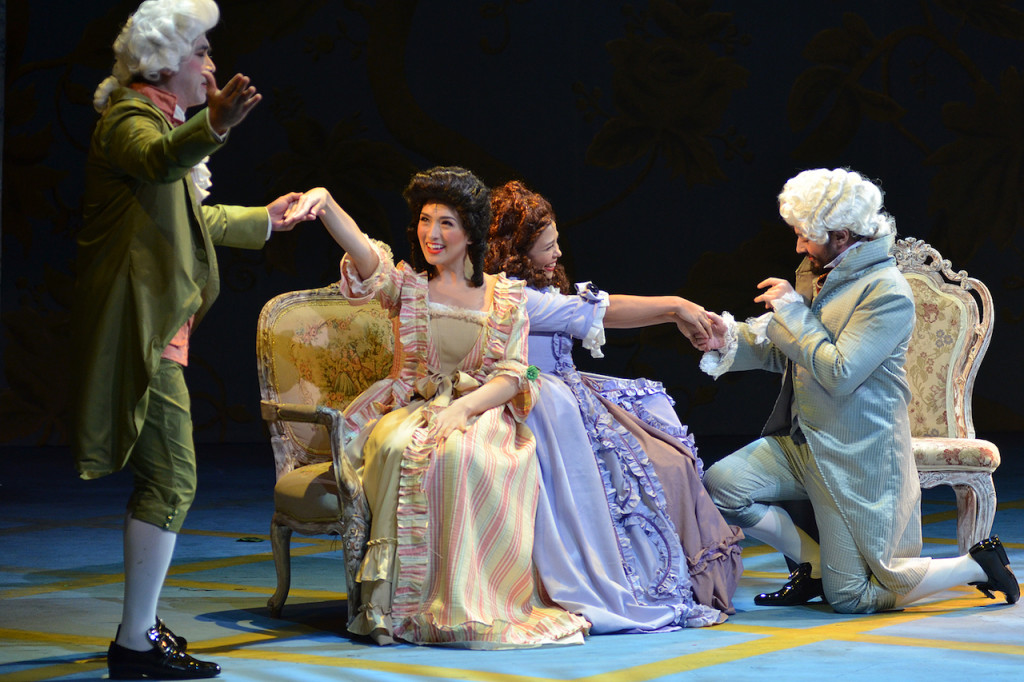 (Mimi and Fifi with their suitors Jacques and Pierre)
Rep's version loosely adapts the original tale by novelist Gabrielle-Suzanne Barbot de Villeneuve while including some elements from the 1991 Disney film.
Here, a merchant returning home from a failed business trip seeks shelter from a storm in a seemingly unoccupied palace with a rose garden. After the storm subsides, he plucks a rose from the garden to give to the youngest of his three daughters, only to discover that the palace and garden are enchanted and belong to a terrifying beast. The beast demands then demands that the merchant send his young daughter, Beauty, to live with him in payment for the rose, a demand to which the brave maiden agrees.
While this Beauty and the Beast may not be the version that we all know and love, it is by no means any less visually enchanting. The production design captures the gilded opulence of 18th century France quite elegantly.
Joey Mendoza's ornate proscenium — which features gold rococo-inspired curls on a blue field — and textured sets perfectly complement Bonsai Cielo's costumes, which utilize frills, fabrics, embroidery and powder to such an extent that they become both stately and comical.
The show also makes up for what lacks in audience familiarity with the material by using references to Disney's more popular version (the Beast's blue coat and the dance scene ring some bells), as well as assembling a talented cast. Preview night's Alana Vicente plays Beauty with such charm and grace that she has no trouble engaging the audience (most of which are children) in moments when the fourth wall is broken.
Jos Jalbuena as the show's second titular character tends to be soft-spoken in scenes where he should be intimidating, but as such he executes the beast's gentlemanly side easily. The show-stealers, however, are Naths Everett and Jillian Ita-As as materialistic sisters Fifi and Mimi, and Steven Hotchkiss and Hans Eckstein as the girls' wealthy and arrogant suitors. The four perform with such comedic genius and flamboyance that they turn an otherwise typical fairy tale into a grand comedy of manners – so much so that come curtain call, the cast joins in on the laughter.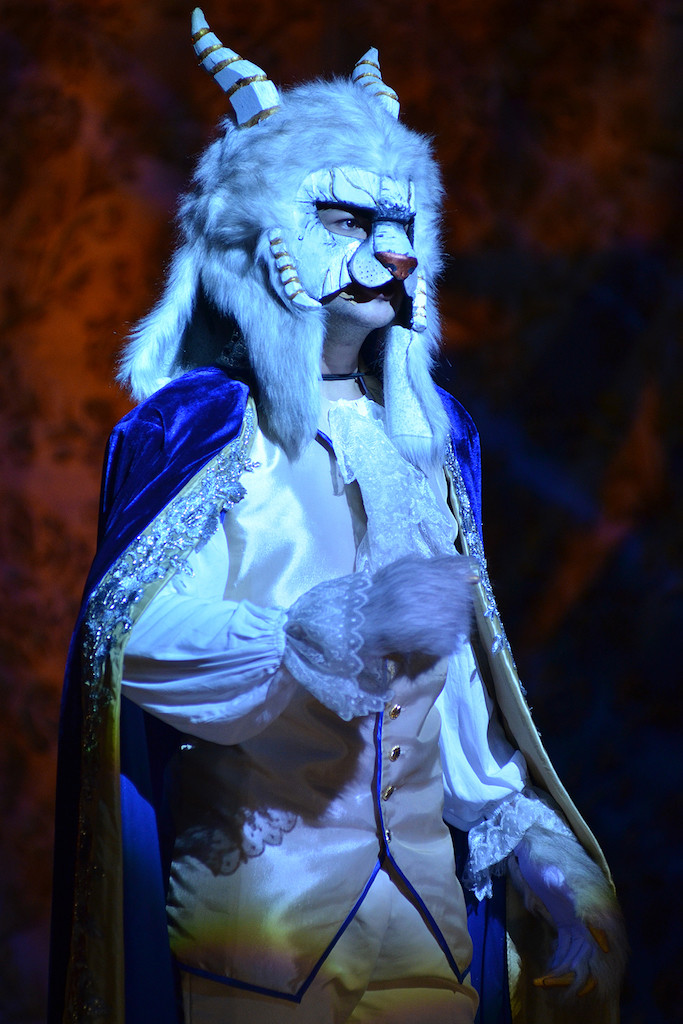 (The tragically lonely beast)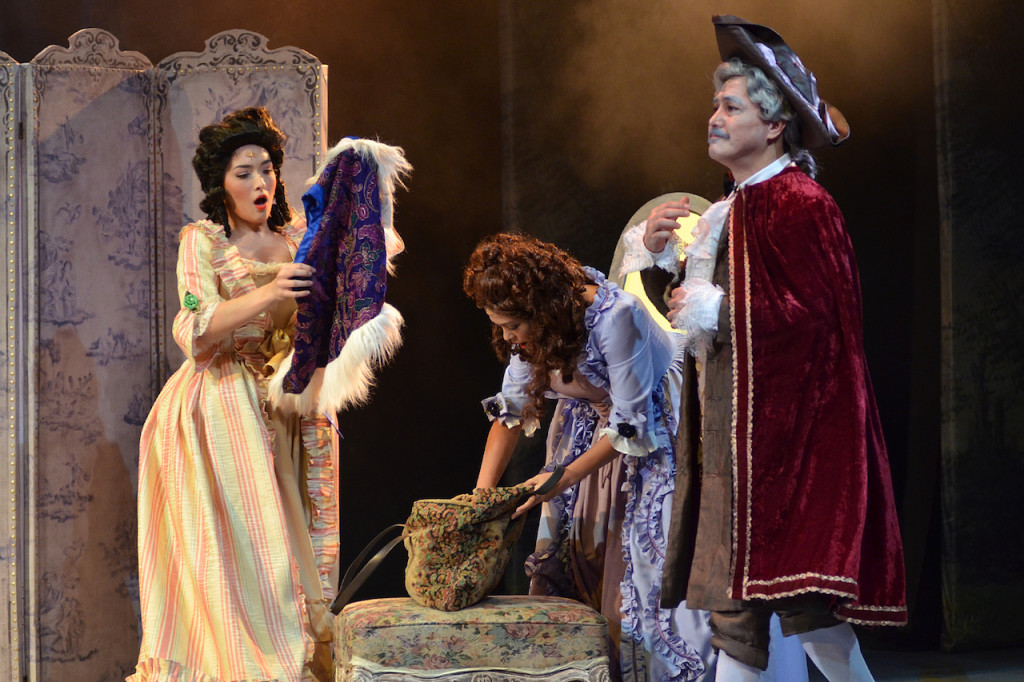 (Mimi and Fifi collect their luxurious gifts from their father)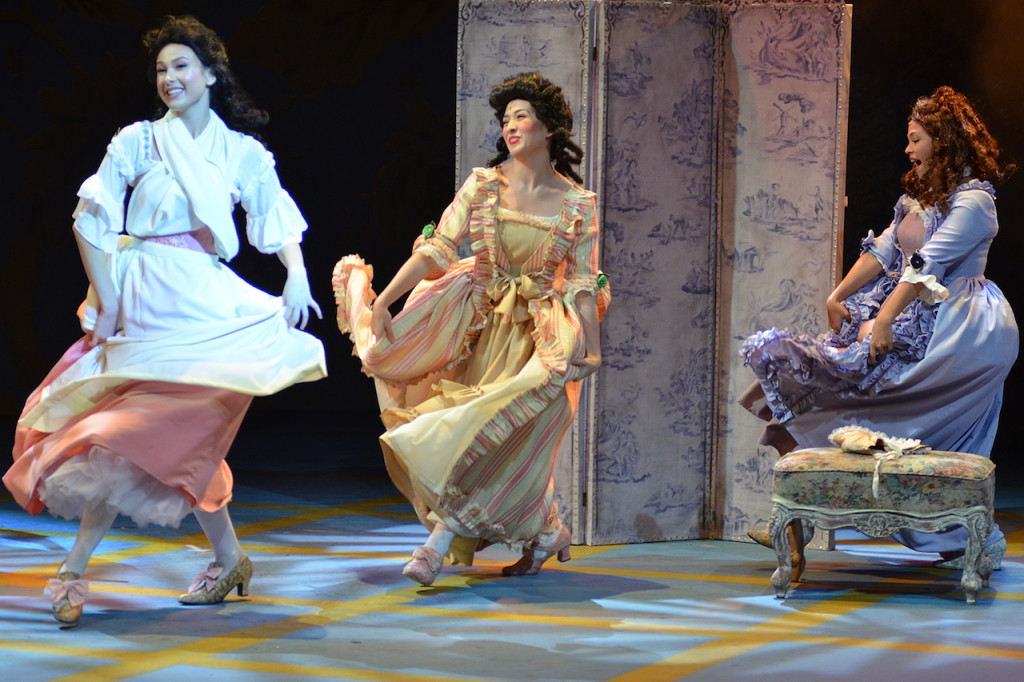 (Beauty and her sisters)
Repertory Philippines' Beauty and the Beast: A Musical for Children runs from Aug. 12 to Dec. 14, 2017 at the Onstage Theater, 2F, Greenbelt 1. For tickets and inquiries, call Repertory Philippines at (02) 843 37 50 and Ticketworld at (02) 891 999, or log on to www.ticketworld.com.ph. For updates and show schedules, visit www.repertoryphilippines.ph, or like and follow @repertoryphilippines on Facebook and Instagram and @repphils on Twitter.