Good food doesn't have to be expensive or complicated. Sometimes, the simplest recipes are those that hit just the right spot, satisfying both our hunger and desire for the most comforting tastes.
This and more you'll find at the Novotel Manila Araneta Center in August and September at their all-day dining destination, Food Exchange Manila.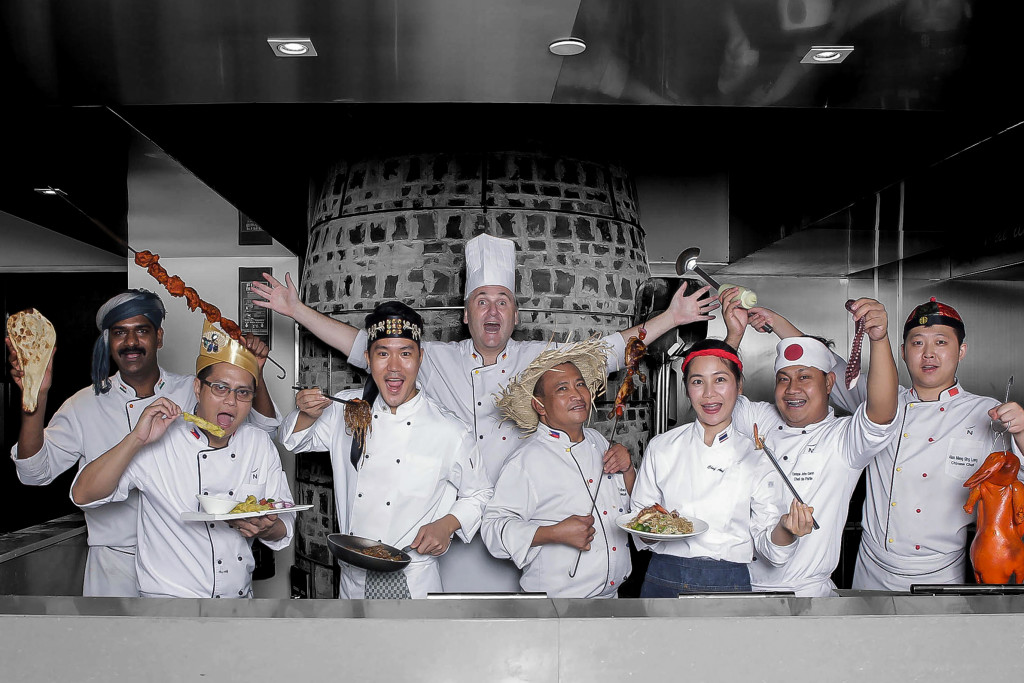 (Novotel's chefs bringing you delicious snacks from the Philippines, Thailand, India, Korea, Japan, Vietnam, Singapore and China)
Novotel has just launched the much-awaited Asian Street Food Festival — a celebration of favorite treats and snacks, both savory and sweet, from the Philippines, Thailand, India, Korea, Japan, Vietnam, Singapore and China!
Filipinos know the joys of snacking on street food very well and it's a love they share with their Asian neighbors. With this event, Novotel invites the rest of the world to partake in this pastime and in the process, better appreciate Asian culinary heritage.
Dishes like Kha Moo Palo (Thai Pata Tim), an all-time Thai favorite pork stew with eggs and mushrooms, Korea's Jjimdak,  braised chicken with a mildly salty and sweet flavor that ends with a hot kick, fresh Vietnamese  spring rolls with shrimp and veggies, spicy and saucy Beef Rendang, classic Dim Sum selections and many more await at this food festival.
Truly, Novotel is a hotel that knows its food. Novotel proved its culinary prowess at the recently concluded World Food Expo held at the SMX Events Center by bagging two major awards.
The Novotel team headed by executive chef Michael Schauss and composed of pastry chef Manuel Sy and chefs Joshua Mara, Glenn Estrella, Lovely Santos and Rheiner Alair came home with silver in the Filipino Cuisine category, while bronze was awarded to chef Mikee Villanueva in the Fantasy Plated Dessert category.
Topping off this culinary fest is how Asian Street Food Festival diners get a chance to win a three-night stay in participating AccorHotels' Asian properties in Singapore, Saigon, Vietnam and Bangkok, Thailand.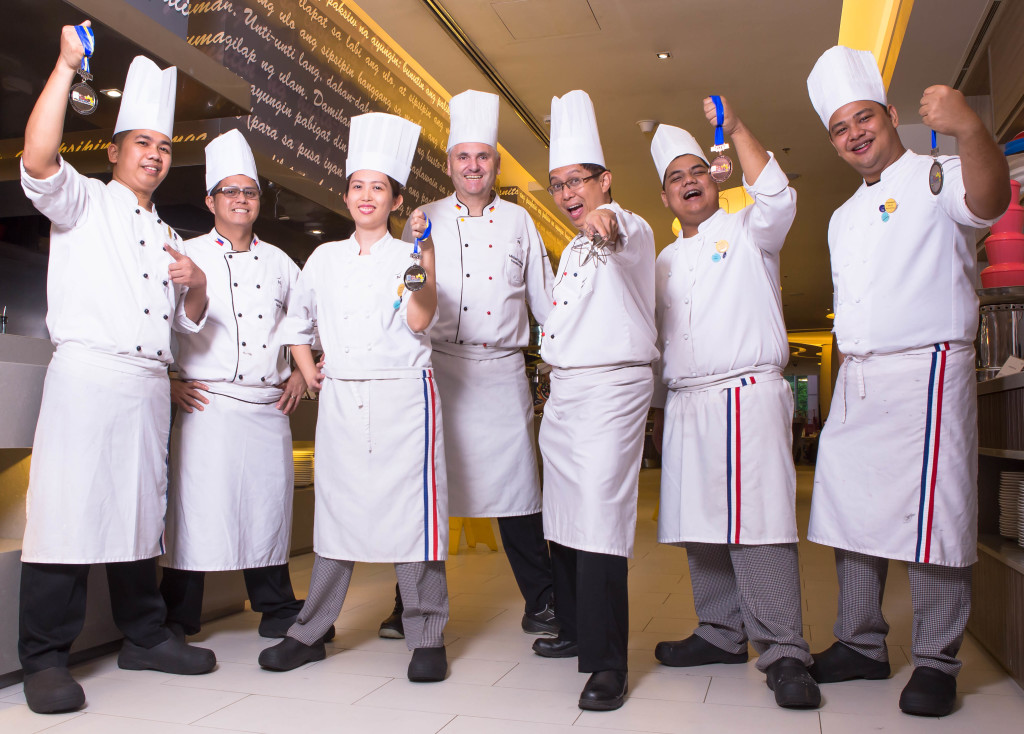 (Novotel's winning team of chefs)
Join the Asian Street Food Festival and experience the culinary masterpieces of Novotel's award-winning chefs by making reservations at (02) 990 7888 or emailing H7090-RE@accor.com. To know more about Novotel Manila Araneta Center, visit www.novotel.com or www.accorhotels.com.